BEST EXPERIMENTAL
Hi Bias: Notable Cassette Releases on Bandcamp, September 2018
By Marc Masters · September 26, 2018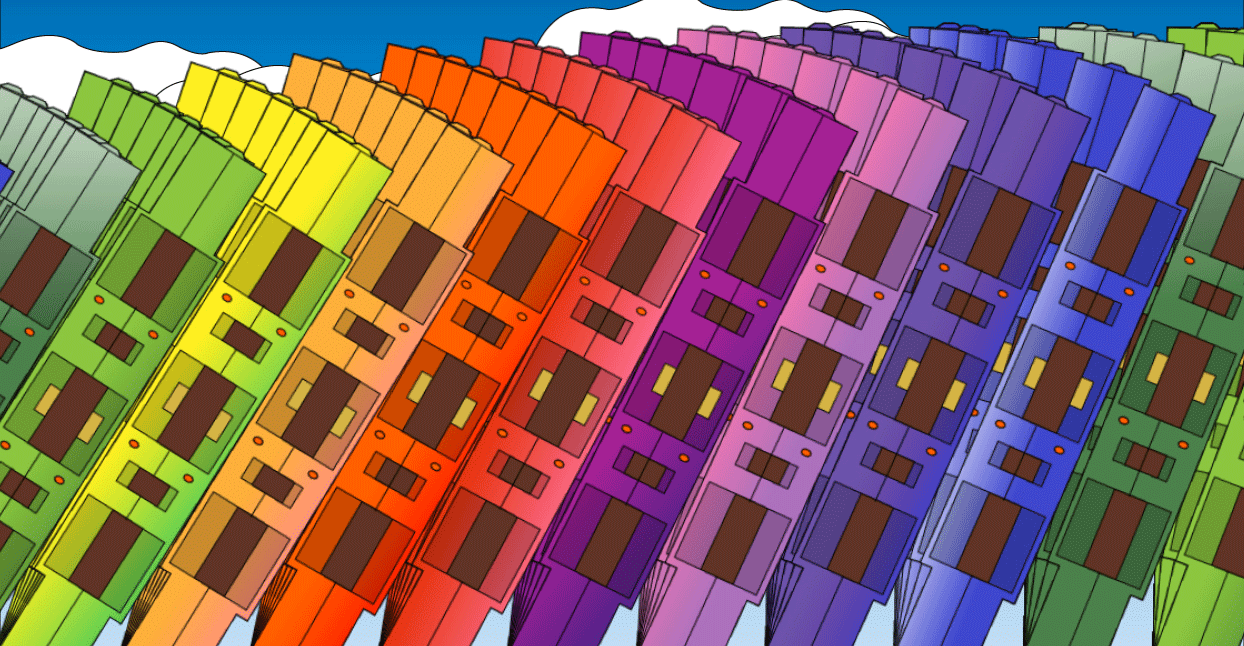 Welcome to Hi Bias, a monthly column highlighting recent cassette releases on Bandcamp, and exploring the ideas behind them with the artists who made them. Rather than making sweeping generalizations about the "cassette comeback," we prefer here simply to cover releases that may escape others' radar due to their limited, cassette-focused availability.
Sparkling Wide Pressure
Love Ov Love [Self-Released]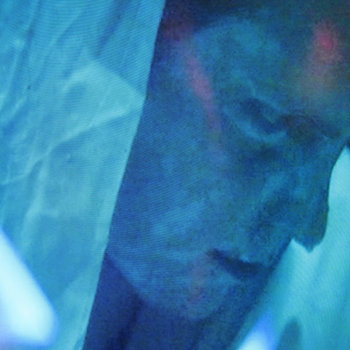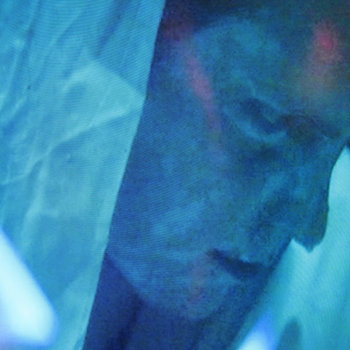 Merch for this release:
Cassette
The patient, restrained music on Love Ov Love, the latest tape by one-man project Sparkling Wide Pressure, feels almost subliminal. Muffled percussion, whispered vocals, submerged bass tones, and a wealth of other subdued sounds cast the aura of an ongoing dream. "I'm always trying to capture a stream of consciousness that is usually right outside of my direct comprehension," explains Frank Baugh, the Tennessee-based musician behind SWP. "I'm fascinated by the subconscious, and a lot of my imagery emerges from dreams, automatic writing, or pure chance."
The songs on Love Ov Love were born partially from self-imposed restrictions. Baugh set himself the goal of completing the tape during a week off from his day job, and also discarded his electric guitar in order to "stretch away from [his] comfort zone." The result is a stirring set of consonant pieces that Baugh considers a sequel to In The Stream, released earlier this year on Ontario's Quiet Bedrooms label. Both tapes feature shorter, sparser songs compared to the more long-form drones of past SWP recordings.
The underlying ideas behind Love Ov Love still have a lot in common with SWP's oeuvre, which stretches back almost a decade. Though he doesn't consider his music storytelling, there are moods and themes Baugh returns to. "Nostalgia and moments from my childhood are recurring sources of inspiration—specifically moments of exploration and wonder in nature," he says. "I'm also interested in evolving personal mythology and symbols through the subconscious. I like to take fragments of ideas that might not seem important and investigate them and see if things resonate."
One idea behind Love Ov Love goes back to before Baugh even started SWP. The tape's title comes from a phrase he heard 15 years ago, "in the context of a Crowley-inspired pseudo religious group I dabbled in during my early 20s," he explains. "I didn't get much from the group other than some manic experiences, but the phrase stuck with me, and I almost used it as my artist name when I was starting to release music. I relate it now to the experiences I've had doing Buddhist metta [loving-kindness] meditation."
Such concepts are just one portion of the inspirations behind Baugh's artistic approach. He also cites Carl Jung, early surrealism, Joni Mitchell, and "the night sky, animals of every type, my relationship with my wife… anything that stirs up feelings of deep beauty and mystery." His relationship to music began informally during his childhood. In between his sister's piano lessons, he'd play around by himself on the instrument, making up songs for hours at a time. In his teens, he was taught guitar by "a lovely man named Mike Hutchins in Madison, Tennessee," he recalls. "He emphasized improvisation and I've always felt a debt of gratitude to him for that."
Since then, Baugh has built up a vast discography; there are 49 releases on his Bandcamp page alone. And he's still fascinated with diving deep into his own particular way of making music. "I'm a visual artist as well, and I can't help but think of the process like a sculpture or a painting," he says. "What the final piece turns into might be completely different than how it started, and the original layers might be completely removed or obscured. I'm at a point with my work now that I really enjoy the refining process. I'm perfectly content to work on one song and keep refining small sections until I'm satisfied."
Merch for this release:
Cassette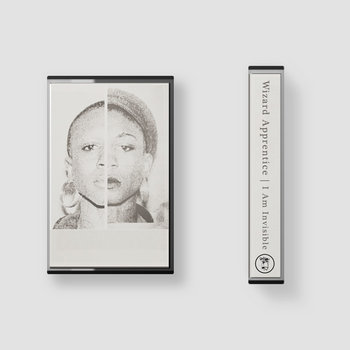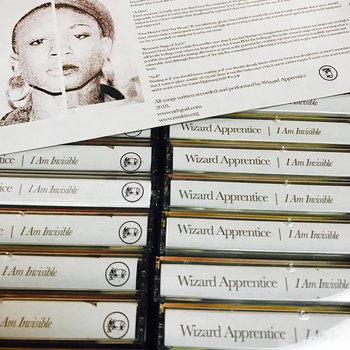 On the opening track of their latest tape, the one-person project Wizard Apprentice is strikingly direct. "I welcome the potential of being mediocre," sings the Oakland-based artist during I Am Invisible's title track: "I welcome the likeliness of remaining anonymous / Many people will never know I exist." The lyric is intensely personal, yet also eminently relatable. "I think about that dynamic a lot both with writing and in my life in general," they say. "It's hard for me to make decisions without excessively considering the real or imagined impact it can have on someone else…but also I deeply enjoy the creative problem solving of creating a bridge between my experience and other people's."
Wizard Apprentice approaches that problem compellingly on I Am Invisible. Combining minimal keyboard lines with calm but expressive vocals, they use the immediacy of homemade recording—done on computer software and four-track tape—to help create radiant melodies that feel like universal vibrations. "I hope to archive my internal realities with music," they explain. "It really helps me to understand myself and have a clearer sense of my emotional and behavioral patterns. Finding ways to feel deeply understood and seen is a need for me. Life feels so lonely and confusing without that understanding." In turn, they hope their music can provoke similar internal responses in listeners. "It's so cool that my own deep listening and vulnerable, often embarrassing, honesty can open other people up to their own emotional realities," they say. "That's my favorite thing in the world to discover about music making over the years."
That music, which Wizard Apprentice began releasing five years ago, has many influences: self-help books by Elaine Aron and Karla McLaren, spiritual teaching videos by Teal Swan, and science fiction by Octavia Butler. They're also inspired by like-minded artists, particularly friends involved in L.A. tape label Practical Records. "It's a collective that focuses on emerging queer musicians and performers," Wizard Apprentice says. "So musicians like the Bedroom Witch, Julius Smack, Kohinoorgasm, and Cheetah Girl are artists who I perform and collaborate with often. We're all experimental, electronic-based DIY musicians [and] performance artists, and share an introspective orientation to live performance. I've grown and learned a lot from their influence."
Part of that growth for Wizard Apprentice has meant becoming more comfortable with the idea of artistic communication. "I sometimes viscerally, uncontrollably freeze up in social situations," they admit. "When I'm frozen up like that, it's hard to share who I am with other people. [So] singing so openly can be challenging, but it ultimately feels like a relief because it gives me a chance to share who I am."
Overall, Wizard Apprentice seems to see their art and performance as a learning process, which is part of why they chose their project's evocative name. "I really love how wizards are often portrayed as both absent-minded and wise," they say. "I love the way they understand and respect the qualities of different types of beings, places, and objects… I chose the name because I wish I was a wizard, [and I added] apprentice because I want to master being in a constant state of learning. I have so much to learn, and I can't imagine a time when that won't be the case, so I want to be really good at it."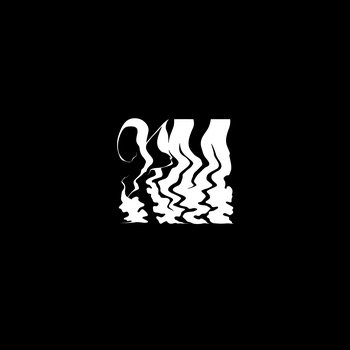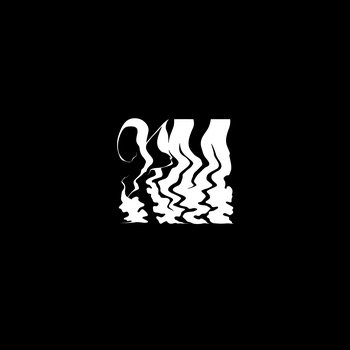 Merch for this release:
Cassette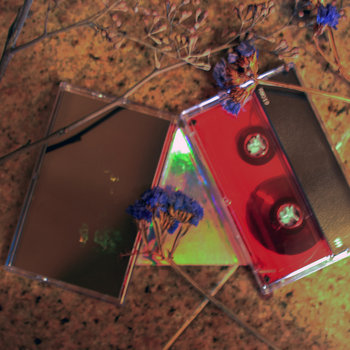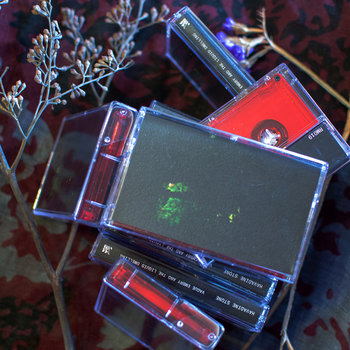 Chicago artist Havadine Stone's new tape is dedicated to Daniel Johnston, and the musical connection is apparent immediately. Stone's collage of lo-fi sounds—spoken word, mysterious field recordings, spontaneous songs, eerie aural events—recall the unpredictable homemade tapes Johnston handed out in his hometown of Austin in the '80s. But as creepy as Johnston's work could get, Stone's is even more harrowing. Her spoken pieces can get super intense (one describes her own imagined death), and there's a section at the end of side two where her agonizing utterances have to be heard to be believed. Vague Embry and The Liquid Dwelling is something you'll want to sit down for, but you'll be glad you did.
Merch for this release:
Cassette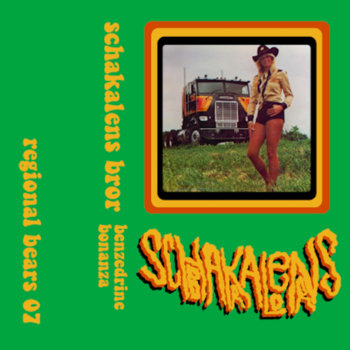 Swedish guitarist David Valleryd mainlines massive jolts of energy in his work as Schakalens Bror, and Benzedrine Bonanza might be his most destructive effort yet. You can practically feel the sparks flying from his ear-realigning assault, as each of the tape's five untitled tracks quickly ascend to a level of noise that might have you checking your brain to make sure it can still process sound. Listen hard enough and underneath all the detonations are some structures and even rhythms. But it doesn't really matter if you can see patterns in Valleryd's sonic Rorschach blots; all you need to do is let him douse your ears in gasoline and fire.
Merch for this release:
Cassette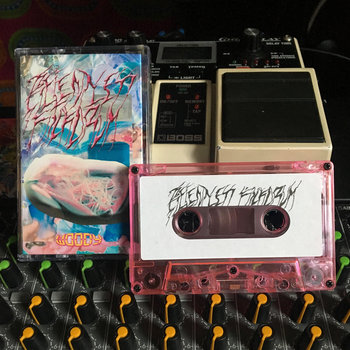 On her newest tape, the accurately-titled Relentless Kickdrum, Philadelphia-based electronic artist W00DY seeks release on the dancefloor. "In moments of catharsis, we may find ourselves thrashing about and moving in ways we never thought possible," she writes in press materials. "Shaking out our troubles and finding relief from the obstacles of this harsh world." The tape's seven tracks certainly are a workout opportunity. Every beat is so forceful it can feel like a doctor's reflex hammer tapping on your knee. Much like the music of Davey Harms (and his projects World War and Mincemeat or Tenspeed), Relentless Kickdrum is filled with repetitive rhythms that are constantly in motion, giving the overall effect of the kaleidoscopic colors of psychedelia.
Rogue Squares
Rogue Squares [Obsolete Units]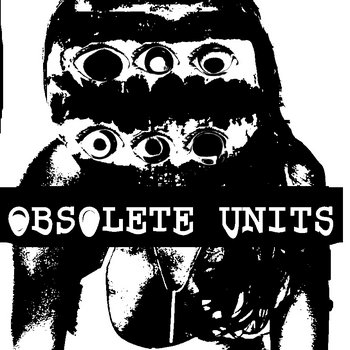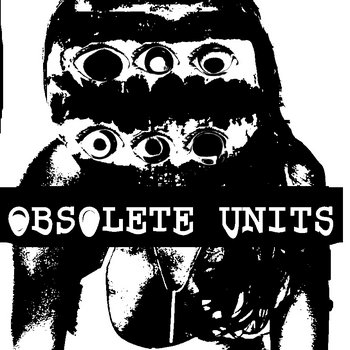 Merch for this release:
Cassette
Both halves of the duo Rogue Squares have experience making interesting sound: Elaine Carey has another two-person project, Telecaves, while Carlos Giffoni built a vast discography of solo work and collaborations over the past two decades (he also created and ran the most scene-defining noise festival of the '00s, No Fun Fest). You might expect a pretty busy mix from their collaboration, and certainly the six untitled tracks on their self-titled debut have a lot going on, between Giffoni's bubbling modular synth and Carey's atmospheric prepared guitar. But Rogue Squares also feels calm and unhurried. Though no track is much longer than four minutes, the duo explore and build gradually, constructing audio environments out of simple but kinetic sounds.