BEST EXPERIMENTAL
The Best Experimental Music on Bandcamp: February 2019
By Marc Masters · February 22, 2019
You can find all sorts of experimental music on Bandcamp: free jazz, avant-rock, dense noise, outer-limits electronics, deconstructed folk, abstract spoken word, and so much more. Each month, Marc Masters picks some of the best new releases from across this ambitious spectrum. February's selection includes reframed religious rituals, longform drone studies, fractured rockabilly, damaged beats, and ambitious environmental composition.
Seth Cooke
Merch for this release:
Cassette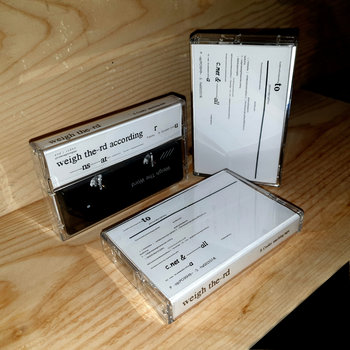 In his late teens and early 20s, Seth Cooke was the willing subject of students in his father's evangelical School of Prophecy. In their ministry sessions, these religious delegates from around the world recorded themselves talking about Cooke—as he puts it, "essentially a room full of people who barely know me telling me what God thinks of me." Twenty years later, Cooke took some of those tapes and ran them through an AI program, using the results to craft a compelling audio work that mixes real human voices, computerized speech, and abstract sound art. Weigh the Word resembles an impressionistic juggling of personal and religious history, with voices and noises blending into a mesmerizing, conflictory stream of subconsciousness. For me, each listen has revealed new words and moods while burying others, which sometimes re-emerge when I return. Cook traverses time to reflect the complexity of an experience that clearly still resonates with him.
Delaney Davidson / Bruce Russell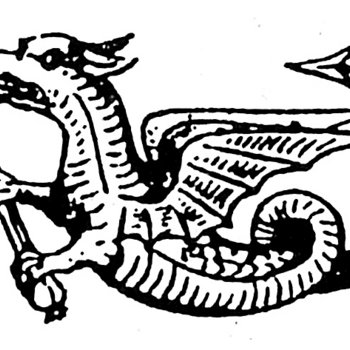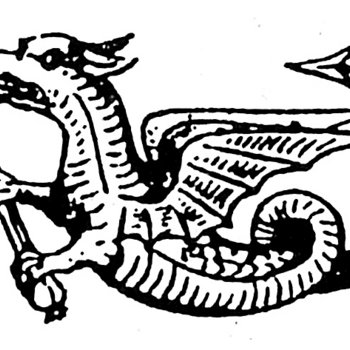 Merch for this release:
Vinyl LP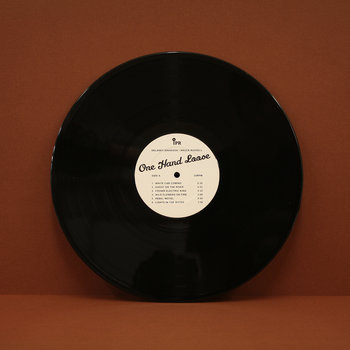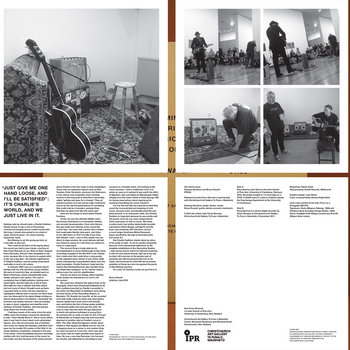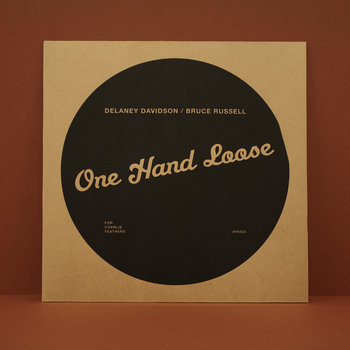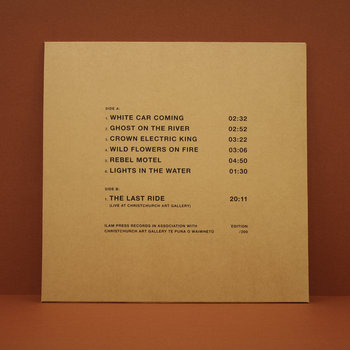 Delaney Davidson is a rootsy guitarist, singer, and songwriter whose work has punctured the mainstream both in his home of New Zealand and globally. Bruce Russell is a noise experimenter whose band, The Dead C, have fans everywhere, too, but in much smaller numbers. The pair do live in the same town though—Lyttleton, near Christchurch—and both have a fondness for American country/rockabilly legend Charlie Feathers. Their tribute to him, One Hand Loose, sounds like raw rockabilly stripped for parts and then tossed into a grease fire. You can hear the shapes of songs underneath the flames Davidson and Russell douse their music in, but the fun here is as much in the abstraction as the structures. Tracks like the crumbling "Rebel Motel" and the 20-minute noise-fest "The Last Ride" drag scuzzy rock into a fiery grave.
Hess Usui Suen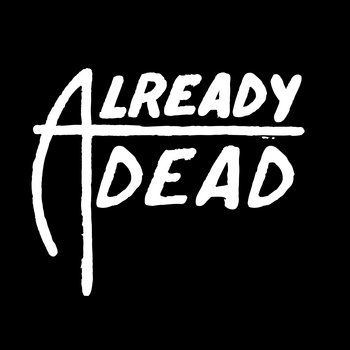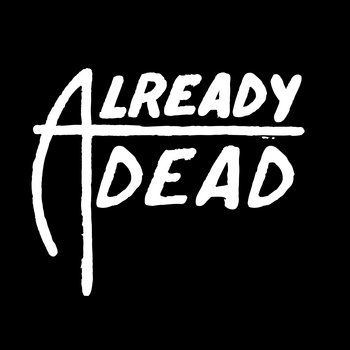 Merch for this release:
Cassette
As Complainer, the duo of singer/guitarist/saxophonist Mabel Suen and drummer Joe Hess play joyous speed-punk that carries the thrill of improvisation, even when the songs are precisely written and executed. That makes them a natural fit for all-out improv, and they prove it on MOMO, an exhilarating set recorded in Tokyo with Japanese bassist and singer Kenji Usui. Each member contributes so much kinetic energy, it's like they're all driving the song single-handedly; sometimes Suen's clipped sax bursts light the fuse, sometimes Hess's rapid-fire drumming sparks the pistons, and sometimes Usui taut bass rolls the wheels. On "Soft Machine," Usui's vocal babbles elevate the frantic mood even further, while on the longest track—the eight-minute "Seven Heavens"—the trio sound like they're playing on an infinite escalator that they somehow manage to outrun.
IQ+1
Merch for this release:
Vinyl LP, T-Shirt/Apparel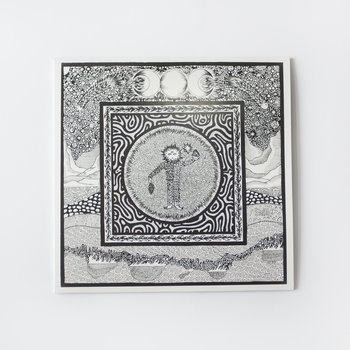 In the six years since their last album, the members of Czech ensemble IQ+1 have remained busy individually with side projects and solo ventures. Maybe that's why Conversaphone Plus sounds so ripe with ideas. There's no warming up here: the six-member collective launch quickly into motion-filled music with all kinds of noises and sonic events (one participant is even credited with the instrument "body weather"). But there's also enough space and distance that you can hear everything going on, as if the band were a person with transparent skin. The result, especially on songs like the blurting "Sofa" and the warped "Thermometer," is music that never sounds crowded, despite always being busy. Collective improvisation is usually a high-wire act precariously balancing chaos and precision, but IQ+1 makes the melding of six minds sound easy.
Loraine James
Merch for this release:
Cassette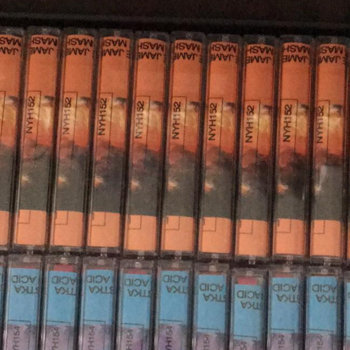 London-based producer Loraine James released a debut full-length in 2017 that pieced together rhythmic electronic sounds in a prodding but soothing manner. On Button Mashing, a new four-song EP, she ups the former. The opening track is called "Bite Me Bit," and it has an aggression to match the name: all pounding kick drums, rapid-fire beats, and brittle noises whirring around. The rest of Button Mashing maintains that fevered pitch, using unrelenting rhythms with a wide range of insistent sonic accents. The best demonstration of her punching attack is "Lost My Train of Thought," which has so many pulse-quickening stops and starts that it's like the musical equivalent of a CT scan of James's hyperactive brain.
Matchess
As Matchess, Chicago's Whitney Johnson makes music that always has an undercurrent of drone, even when her songs sound like otherworldly pop hits. But before now, she's never really gone full drone, at least not for a long duration. She got the chance when asked to contribute to Australian label Longform Editions, which releases only "single works of extended length in pursuit of reclaiming space, time, and concentration in our continually fragmented world." It's a perfect fit: Fundamental 256 Hz retains the melodic hue of previous Matchess work while allowing Johnson to stretch out each tone and mood. At one point, her overlapping lines narrow down to a single vibrating note, and the piece becomes something between a space journey and a prayer. Last year, Johnson told Bandcamp about her interest in spiritual practice and the occult; to that end, Fundamental 265 Hz is like a musical seance, conjuring spectres via abstract sound.
Michael Pisaro
Nature Denatured and Found Again
Merch for this release:
Compact Disc (CD)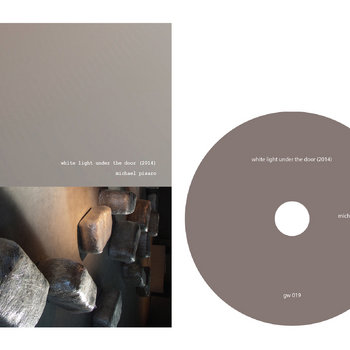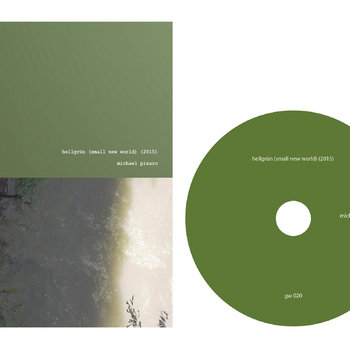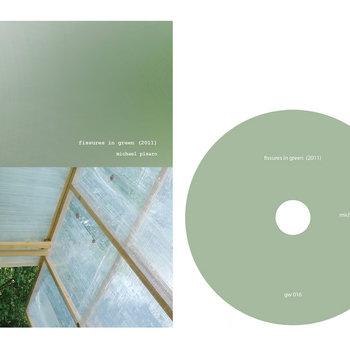 It would be futile to try to summarize the sound and spirit of Michael Pisaro's Nature Denatured and Found Again. There's so much fascinating creative activity happening across this five-disc, four-hour box set that even just absorbing it all could take years. Pisaro recorded the source material during five yearly visits to the Grosse Muhl River in Upper Austria, then spent another three years crafting four 12-minute pieces from each sojourn. The result is both a meditation on his time there and an attempt to hear and understand our changing environment. As he puts it in liner notes, "Can a composition heighten our awareness of our surroundings in ways that would impel action?" That might be impossible to answer, but Nature Denatured and Found Again is certainly inspiring if only as an ambitious and well-realized creative accomplishment. By staying true to his experience and grappling with what he heard, Pisaro has created a sonic environment as fascinating as the one he beheld.
Skinned or Sunburnt
Sahada Buckley has an academic background—she's about to graduate from the University of Georgia's music program with degrees in violin performance and music theory—and you can hear studied precision in her new tape under the name Skinned or Sunburnt. But there's also a lot of freedom in the 12 tracks on Skinned, in which Buckley leads a five-piece ensemble that sounds like a kind of miniature chamber orchestra. There's some restraint in these songs, as the musicians clearly listen to each other and don't race to dominate the mix. But Skinned also contains a lot of unpredictable tension and climax. Take the three-part "Chromatic Pipes," which winds from eerie quietude to stormy rhythm. Or "Hab' Galest," a back-porch stomp replete with bluesy harmonica and call-and-response singing that might sound out of place in other hands, but as directed by Buckley feels like a vital piece in a well-crafted sonic puzzle.
Vorhees
Under the name Vorhees, Dana Wachs makes music in which motion and stillness seem to merge. Her pieces constantly progress, but repetition gives them a contemplative quality, as if the sounds are watching themselves go by. This makes Wachs's work well-suited to accompany moving things, particularly bodies and images. Tracks for Movement features scores composed for dance pieces and films over the past decade, and sees her conjuring mental images through variances in dynamics, volume, and tone. The tracks written with choreography in mind are especially compelling: she composed each in the same room as the dancers, watching their movements as she generated her sounds. As a result, much of Tracks for Movement has a visceral feel. You can practically feel feet landing on the floor and see muscles flexing in the thoughtful physicality of Wachs's evolving compositions.