BEST ELECTRONIC
The Best Electronic Music on Bandcamp: September 2020
By Joe Muggs · October 05, 2020
The releases this month are full of dancefloor passion and drive: The bass music of Manchester, and the jungle reinvention of Seattle; Swiss mystical techno and South African queer punk dancehall. There's eerie songcraft from Tunisia via Paris, and from London via St Petersburg; there are virtual reality worlds from the Dominican Republic, and hefty, no nonsense, techno, grime, and dub.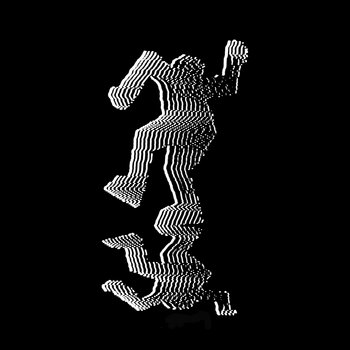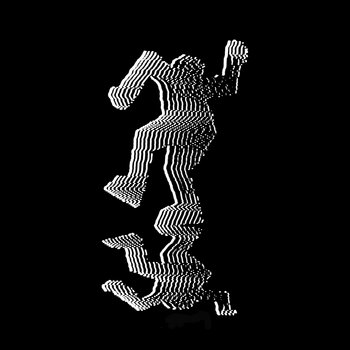 Merch for this release:
Vinyl LP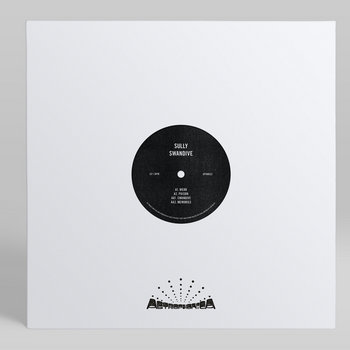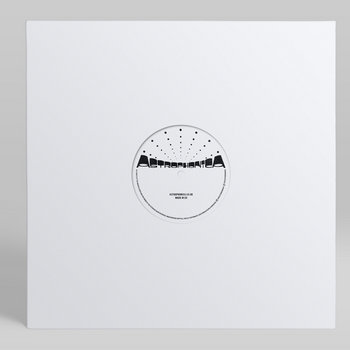 Sully, from Norwich in the East of England, was well ahead of the "post-dubstep" curve when he started out more than a decade ago—drawing lines between the many strains of UK bass music, always with a gimlet eye on the dancefloor. Lately, he's become best known for his constantly original re-wirings of the complex breaks of mid-'90s jungle; but as these four cuts on the always innovative Astrophonica label show, he still does that with an eye to highlighting hidden connections and influences between genres. Through this EP you can hear grime's starkness, Squarepusher's preposterousness, Vangelis drama, and techno pounding, all held together by an overwhelming rave energy.
Cape Town, South Africa-born Angel-Ho is a "performance artist, producer, singer, songwriter," but she could easily add rapper, poet, and—on the evidence of this EP—queer punk preacher to her resumé. Her discography to date has traversed between high-res experimental electronica and relatively mainstream rap/R&B, but on this high concept EP, she's gone all-out for impact. One-take, improvised vocals ride industrial dancehall production (courtesy of the duo BON) to sometimes breathtaking effect: one moment it's dadaist derangement, the next, it's from-the-heart directness, but it's always dizzyingly assured.
Like Angel Ho, Rose Bonica is also from Cape Town, also musically versatile, and also adept at blending the surreal and the real. But where Angel-Ho's record is as outré and in-your-face as you can get, Bonica's feels more introverted. Which is not to say that there's no element of performance here; her lyrics—whether murmured or dreamily sung—weave through seasick techno, ambient, and post-punk, and all of them feel like they're offering a window into her thought process.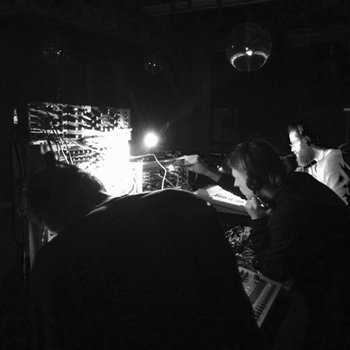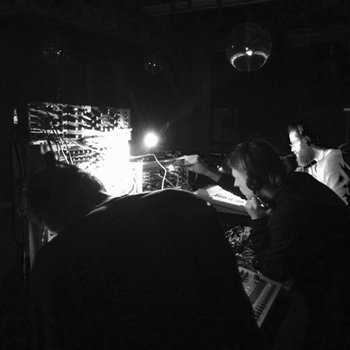 Merch for this release:
2 x Vinyl LP, Vinyl LP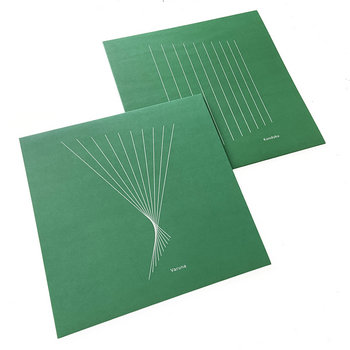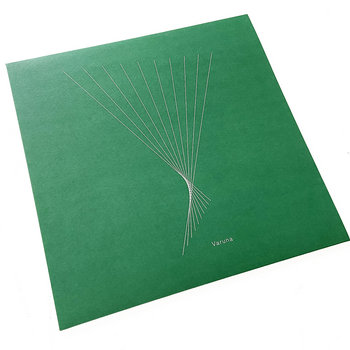 The Delsin label has always specialized in exploring the deeper end of techno, but with their new imprint Mantis, they're pushing even further off into uncharted depths. For their fourth release, they've got three tracks from an anonymous crew from Basel, Switzerland who deal in what they call "long form pulsations." That seems as fair a description as any: These are all slow, syncopated techno, with thick layers of drone and reverberation, that create a gravity-loosened, mystical air—as if you're suspended in the fluid of some cosmic womb.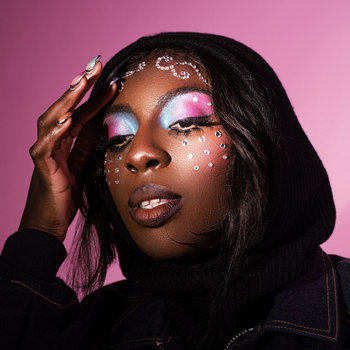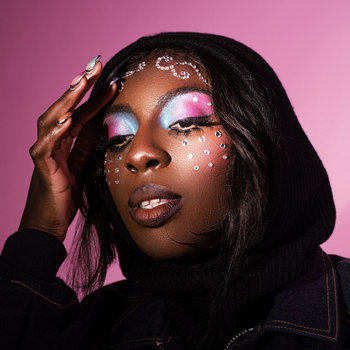 Merch for this release:
Vinyl LP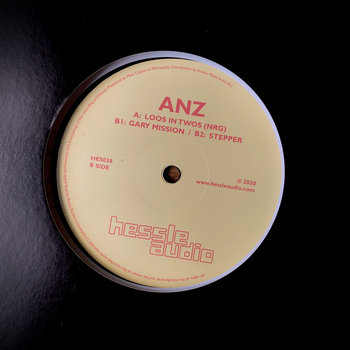 Anna-Marie Odubote, aka ANZ, hails from East London via Liverpool and Madrid, and is now firmly established in Manchester's club scene. Her releases to date have tended to stripped-back-to-basics high velocity techno/electro club tracks, but she's always incorporated elements of classic UK soundsystem music: garage, grime, dubstep, jungle. Here, the tempo drops a little and the diversity of her influences come to the fore, making it a perfect fit for Hessle Audio, the label that, above almost all others, nurtured the most exciting post-dubstep bass music genre meltdowns of the early '10s. These three tracks all explore space, bass, and funk in different permutations, but each one is as irresistibly danceable as any of her material to date.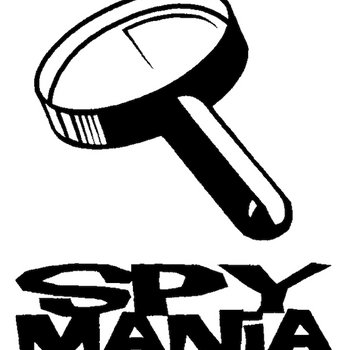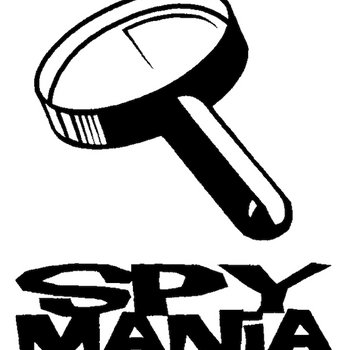 Perhaps this should be in the ambient section, as it's pretty much beatless; but it should also be of interest to electronica fans more broadly, because the Spymania label is hugely significant. It launched 25 years ago with Squarepusher's debut EP Conumber, and also helped jumpstart the careers of Jamie Lidell and collage pranksters Cassetteboy, as well as a rich catalog of other misfits and weirdos. This birthday EP features two pieces of unreleased installation music by close Spymania associate Jane "Songbird" Mitchell, featuring the voice of Lidell, and three dense, hazy drone pieces by Wafta, aka Hardy Spymania, and Martin "MDK" Wood-Mitrovski. All of them are as off-beam and unpredictable as everything else on the label—but they're also fully absorbing and very beautiful.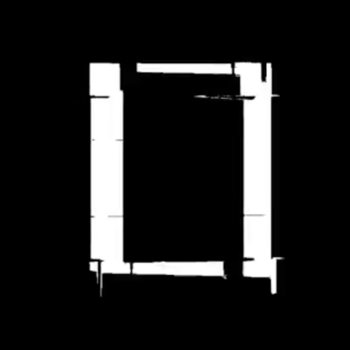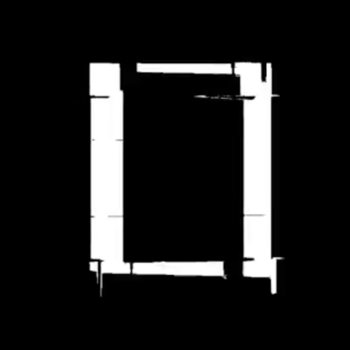 Lapis is a new young British singer/songwriter, and the song "Possy" is a super deep ballad with strong hints of Sade and Julee Cruise in full Twin Peaks mode. It's great in its own right—but it's really featured in this column for the remix by long-serving Saint Petersburg producer Dmitry Kuzmin, aka Nuage. It's a subtle thing, but it's absolutely gorgeous, great waves of sub-bass rising up as if seeping through the floor, Lapis' voice filling the air like mist as gentle breakbeats rattle around her. Be warned, though: It could make you impossibly nostalgic for small, dark clubs in the pre-dawn hours when time ceases to exist.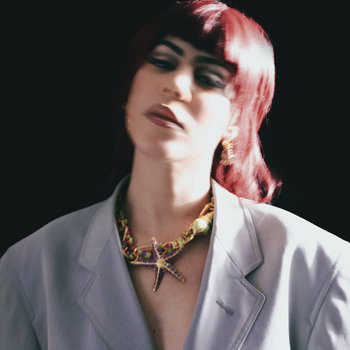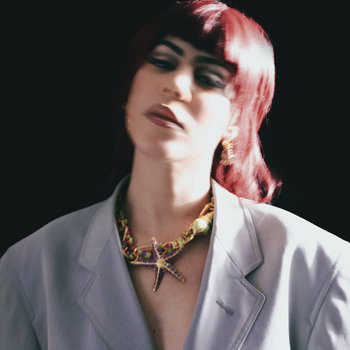 The Parisian label Infiné is the watchword for music that completely escapes categories. So, appropriately, Franco-Algerian singer/songwriter/producer and "Berber queen" Sabrian Bellaouel has left the alt-R&B of her past releases behind and put together something altogether its own. Touching on deep house, minimalist composition, abstract vocal collage, and a cappella soul, the songs on We Don't Need to be Enemies are built around switched on, politicized electronic songwriting "related to sex, gender, society or identity," without ever feeling dry or preachy.
The mining of old-school 1993 to '95 UK jungle for source material shows no sign of abating. But somehow, though 5,000 miles and a quarter century removed from his source material, Seattle producer DJ Scam has managed to both appreciate the music's original spirit while coming up with something completely fresh. Both of these tracks, crucially, are true not just to jungle's roots in reggae, rave, and Detroit techno, but also to its soul and rare groove influences. The chords that float through these deep and dark tunes are emotionally rich, and even though the production is super futuristic, you can feel the deep history that runs through it.
Paul Cottam, from Preston, Lancashire in the Northwest of England, came to producing later in life—in his mid-30's—and that might help explain the very grown-up subtlety and patience of his sound. His generally lengthy tracks and re-edits are almost always well below standard house tempo, and are all about subtle shifts that have devastating effects. Ten years on from his first release, he remains busy. His own release "Yo, DSO" is a classic Cottam chugger; but he's also branching out by releasing kindred spirit DJ Nature on his label. "Alfred" is closer to classic deep house, but it's "Blood on Your Hands" that really stands out. At a mere five and a half minutes, it's short compared to Cottam's grooves; but it's also a gorgeously immersive mix of hand percussion, shakers, heavy dub sub-bass and echoes, with a vivid anti-war message sampled from a Twilight Zone episode.
Grandmixxer
World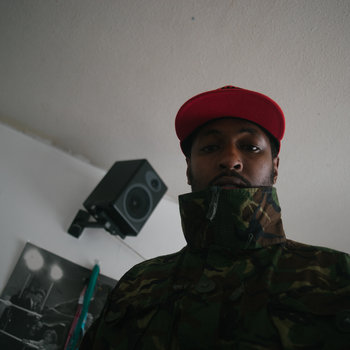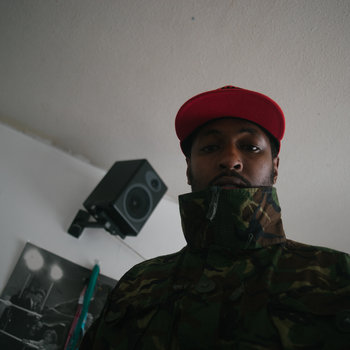 As we've noted in this column before, South Londoner GRANDMIXXER is not only one of grime's best DJs, his productions are only growing more extraordinary as time goes on. On his recent releases he's been exploring longer and longer tracks—unusual in a genre founded on short instrumentals designed for quick-cut DJing. These four eerie, hypnotic tracks run from six to nine minutes, and on the last two—described as "Starship Mixes"—he revisits an early grime remixing trick, completely stripping out all drums. Combined with his elongated and patient structures, the result feels like the beginning of a whole new flavor of synth minimalism.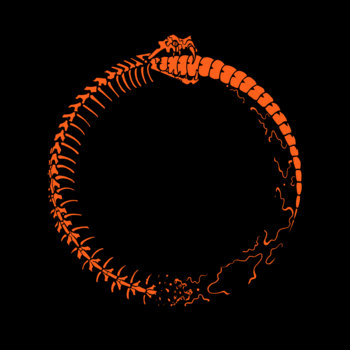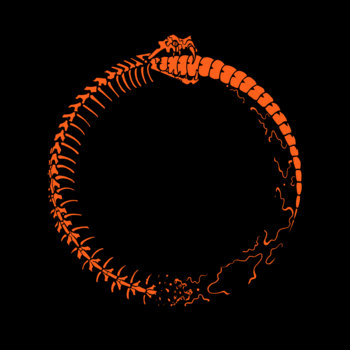 Merch for this release:
Vinyl LP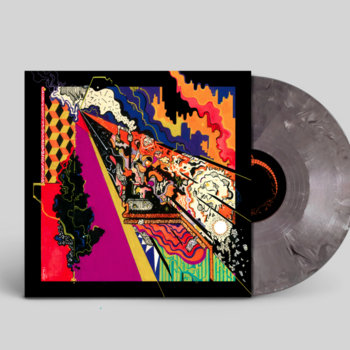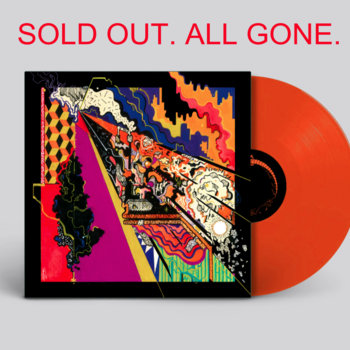 This, on the other hand, is anything but minimal. Their chassis is made from grotty, gritty underground techno (lead track, "British Murder, Boii" is an over homage to the duo British Murder Boys, aka Surgeon and Regis); on top of that is piled heaps of ultra-ecstatic rave chords, snippets of diva vocals, rippling early trance melodies, and just about anything else that Technoist can find.
Merch for this release:
Vinyl LP
Jerome Hill is a classic, "your favorite DJ's favorite DJ" on the UK scene. Active since the peak days of rave, he's always combined technical brilliance and a connoisseur's ear with sheer crowd-pleasing energy, whether playing hip-hop, hardcore rave, or his particular favorite: distorted, big-riffing, "wonky" techno. And that's what he's making here; these four tracks pound and pummel, shaking the floor with sub-bass and piercing your brain with high end melodies. Calling a track "Return Of The Living Wee-Woo" in tribute to its weird siren sounds is evidence of the album's good humor; but don't be fooled by the geniality—this is heavyweight material.
Merch for this release:
Vinyl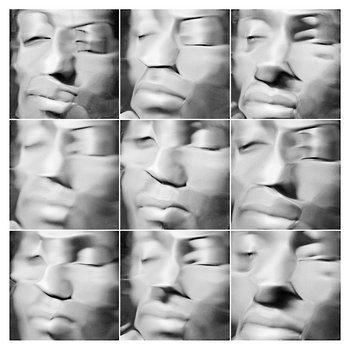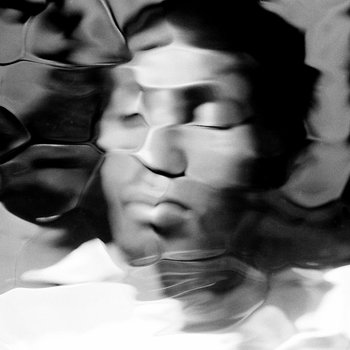 In the days since he made his name as a DJ playing all-dubplate sets, Londoner-in-Bristol Parris has seemingly released music on most of the UK's significant underground labels, and covered a huge range of tempos and rhythms in his productions. But his style is nonetheless highly recognizable, and whatever other stylistic tics he may have, the values of dub reggae are always close to his heart. Thus, here, "Harajuku Girls" leans heavily to Detroit Techno, "Yūrei" is like liquified dancehall, and "Aqua Surge" has ghostly jungle breaks. But ultimately, all of them are about the chambers of reverb and delay that Parris creates, and the pure bass melodies that propel them along.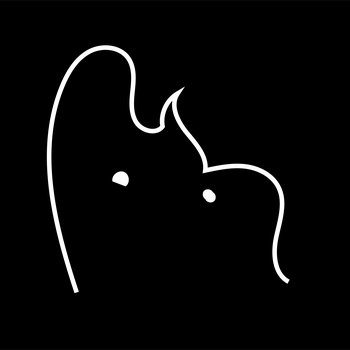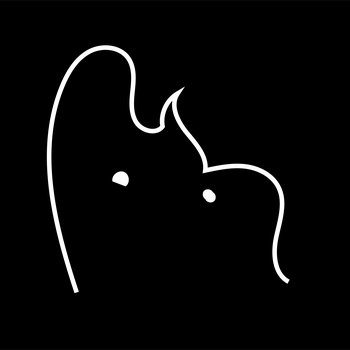 Merch for this release:
Vinyl LP
London's SecretSundaze label, since its recent return, seems rejuvenated—excited about the vast field of global talent. The 19-year-old Dominican Republic producer Josué Suero is certainly a promising discovery. He cites video games as an early inspiration, and it shows—not just superficially, in the soundtrack-y synth washes; but in the sense that all four of these tracks seem to envelop you in an unreal and fantastical world. Three of them operate at a techno pace, with hints of UK rave in the rhythms, and all of them evoke flying. But maybe the highlight is the downtempo "Planos de Ausencia (Casualidad Mix)," with its heavily swung beat swaying through a completely alien landscape teeming with digital wildlife.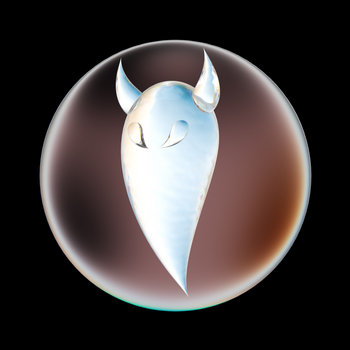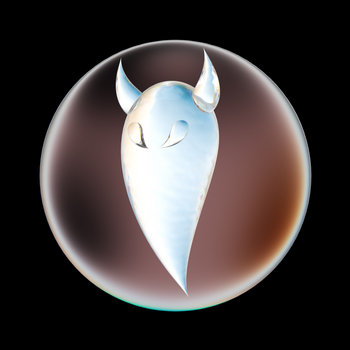 So much of radical club music these days—even when it's based on the hard dance styles of decades past—can sound surgical, hyper-precise, and exacting in its detail. Often, that's part of the appeal; but en masse it can begin to feel sterile. Not so with Italian producer in London NARA: Her production has finesse and there's a modernist urgency to the rewiring of drum & bass and hard techno, but the actual sounds hit with the raw impact of '80s industrial and '90s squat rave. These three tracks don't sound like poised fashion music; they sound like angry—and dangerous—gasoline fume ghosts swarming around an apocalyptic warehouse party attacking dancers at random.