BEST ELECTRONIC
The Best Electronic Music on Bandcamp: October 2020
By Joe Muggs · November 02, 2020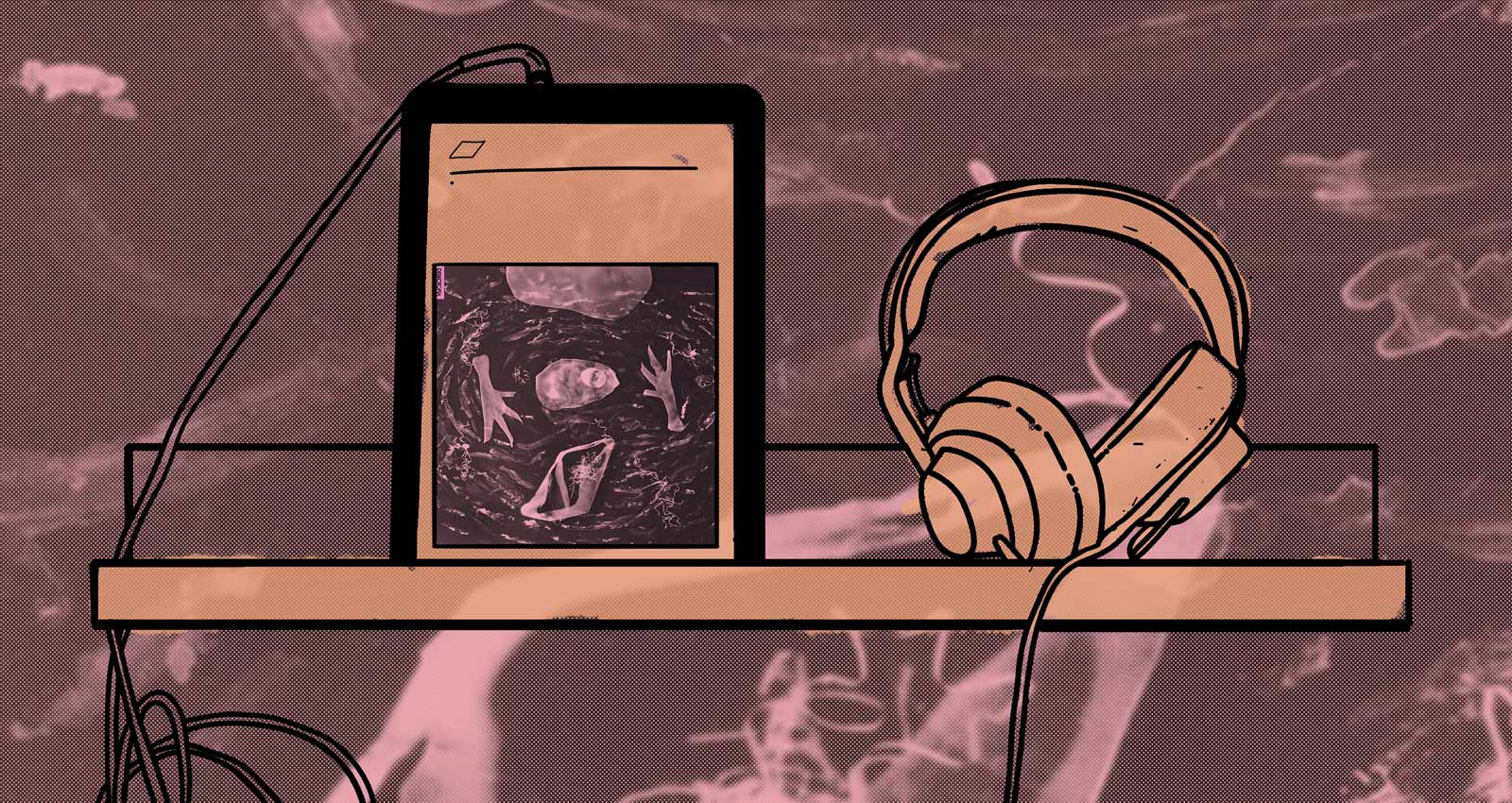 Are you looking for Swedish grime, dark Hamburg dub, or sound sculpture from the moors of Devon? Pop in ultra-alternative form from Taiwan and Brazil (via Tokyo and Berlin), in terrifyingly psychedelic forms from Oregon, or in high-gloss futurist forms from Australia (via London)? Perhaps you'd like the electronic sounds of Detroit reborn yet again, sci-fi fever dreams, or just some banging electro? This month things have gotten a little weird and we're swerving a little away from any standard dancefloors, but don't worry—if it's bangers you're after, we've got you covered there too.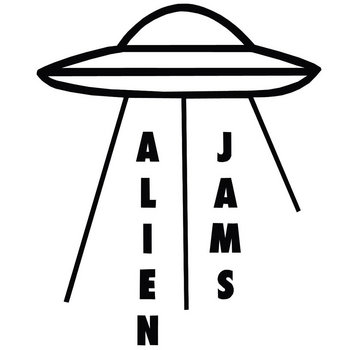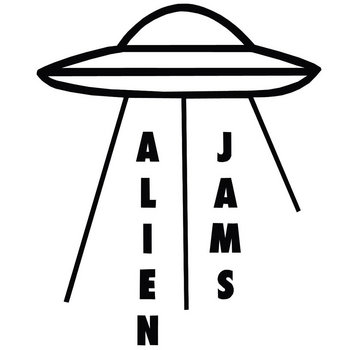 Swede in London aircode has a style all her own. Sure, there are a lot of signifiers common to experimental club music here, particularly a use of grime's suspense-and-sudden-impact dynamics, as well as ultra-complex textures. But it's those textures that actually set this EP apart. Though the sounds are entirely abstract and ultra-digital, somehow aircode makes them feel organic: At various times, they evoke wood's grainy heft, wire's buzzing electricity, velvet's soft luxury, and so forth. And though there's a dark intensity to this release, there's an intimacy and tenderness too.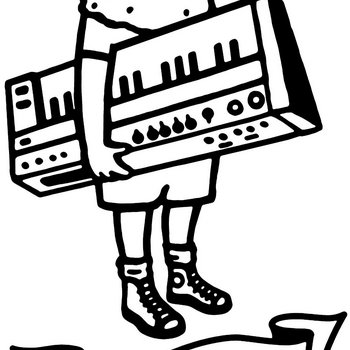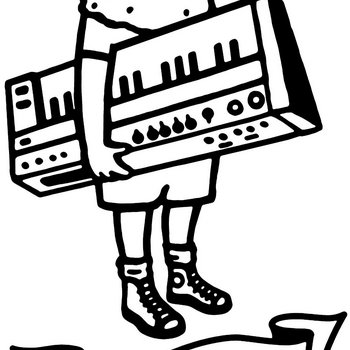 Ben Pest—sometimes-member of the Ninja Tune electronica-jazz act Pest—is one of the most no-nonsense UK dance producers around. His tracks buzz, pulse, growl and gurgle with pure stimulation, and that applies to these three electro tracks just as much as it does his usual pounding techno. Warping acid noises, tingly subliminals, and extreme levels of funk dominate throughout. Orson Records boss Transparent Sound also remixes the title track with extra layers of lushness.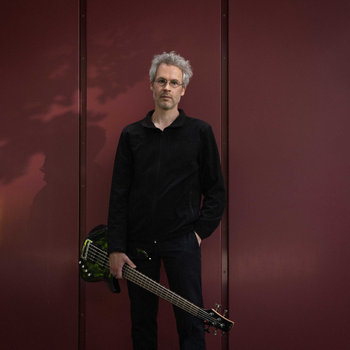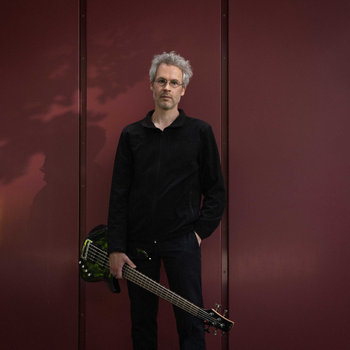 Merch for this release:
Compact Disc (CD)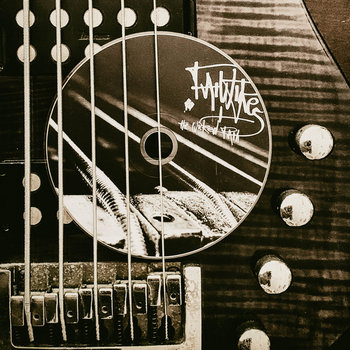 Hamburg's John Eckhart has previously operated in the world of extremely abstract instrumental improv, building deep drones and weird forms around his obsessions with natural processes. But he now has new twin obsessions: dub and the bass guitar. These nine tracks are some of the most heavyweight industrial-edged dub you'll hear this year—almost veering into The Bug territory, but with a particularly murky, organic feel about it all. One to listen to very loud somewhere very dark.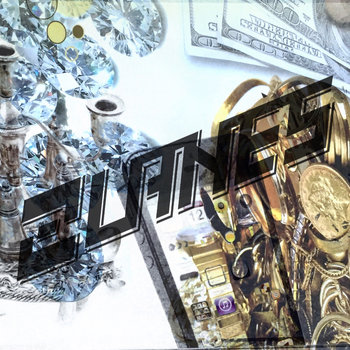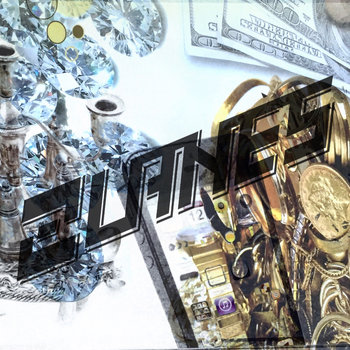 Merch for this release:
Vinyl LP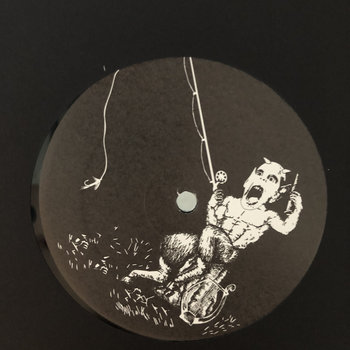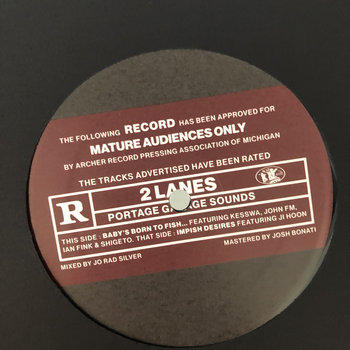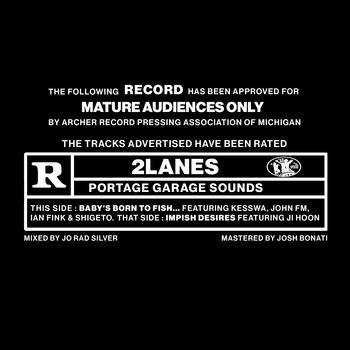 Producer and party promoter 2Lanes is a relative newcomer to Detroit—moving there six years ago—but he clearly has deep respect for the city's musical traditions, and not just purist techno. "Baby's Born to Fish…" is a beautiful piece of ultra-sophisticated vocal house produced with John F.M., Ian Fink, and Shigeto. It also features dreamy vocals from Kesswa, and its soft textures and steady seductions hint a little at the work of Moodymann. "Impish Desires," with Ji Hoon, is built on a chassis of pure Underground Resistance-style acidified electro fortified by layer upon layer of complex song structure and arrangement, led by a nagging electric guitar riff. 2Lanes feels like he's an important talent in the process of maturing.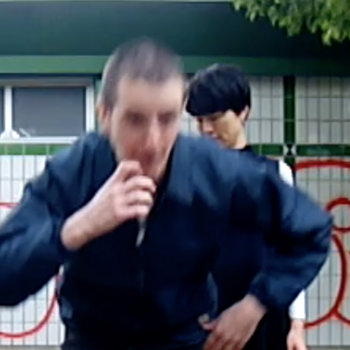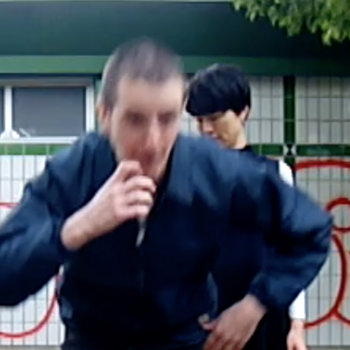 Merch for this release:
Cassette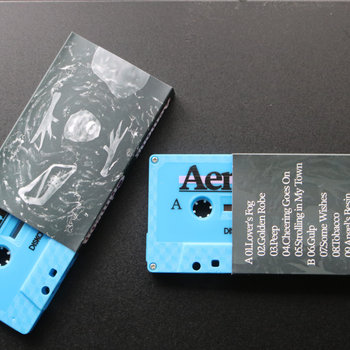 How's this for international? Yu Ching Huang and Henrique Uba are from Taiwan and Brazil respectively, are based in Berlin, and releasing on a Tokyo label run by a Brit and an American. Not that you'd know, because this album is both placeless and timeless, almost a platonic ideal of alt-pop. It takes all the wonkiest, most introspective and offkey elements from post-punk and electronica of the past four-odd decades, and distills them into something unique and beautifully impure. You could play trainspotter games, finding Arthur Russell here and Young Marble Giants there, a taste of King Midas Sound and a soupçon of Nabihah Iqbal—but in Aemong's world, it just works completely on its own terms.
Merch for this release:
T-Shirt/Apparel, Vinyl LP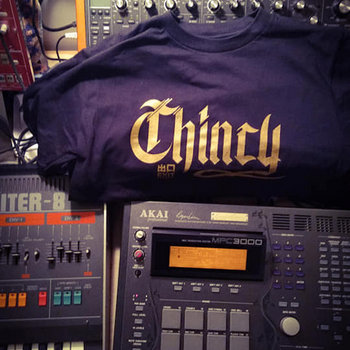 Maybe this was an inevitable connection—dBridge's EXIT Records has been hoovering up talents from across scenes for its spooky alt-drum & bass roster, and Edinburgh's Neil Landstrumm has worked his way through half of the most interesting electronic labels around, so eventually they were bound to collide. Landstrumm has one of the most inimitable sounds around, heavy on the warehouse-rattling sub bass and bubbling with piercing squawks, bleeps, and gargles. He makes minimum concessions to the usually minimalist EXIT sound, yet somehow it's a neat fit anyway.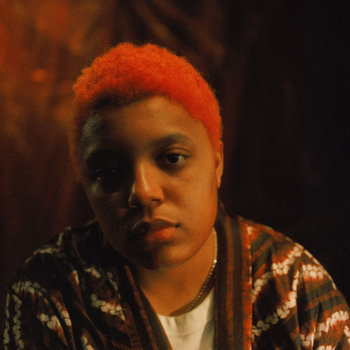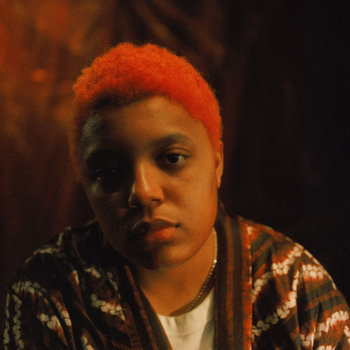 Londoner Loraine James is one of the most exciting talents to emerge in the last couple of years: Bridging the gaps between classic Warp-style electronica, grime, rap, and R&B in entirely new ways without compromising any of the elements. On this EP she's in an even more collaborative mood than usual. There's sweet indie-soul with warm piano chords, a beat that sounds like early Autechre mangling Rodney Jerkins, and a lovely vocal from Aussie band HTRK's Jonnine Standish. There's something like grime with alien clapping rhythms, techno strings, and Farsi rapping from Tardast. There's smashed up, detuned trance with Uruguayan singer/producer, and favorite of this column, Lila Tirando a Violeta singing seductively about, literally, nothing. And there's the instrumental "The Starting Point," which slides from frazzled, crackling two-step into warm oceans of sub bass and piano, showing James is capable of just as much emotional impact alone as with vocals.
Merch for this release:
Vinyl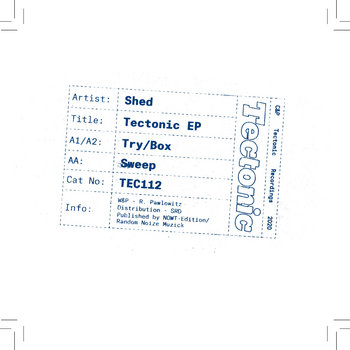 Another link-up that was probably inevitable. Bristolian Pinch of Tectonic Recordings and the mighty Berliner, Shed, have been friends and mutual admirers for years now, so Shed would surely have ended up on the label sooner or later. He's really pulled it out of the bag for this one. These are ultra-minimal broken techno jams with distant hints of UK rave—a little bleep melody in "Sweep," a snippet of harmony vocal and electrifying chords in "Try"—but mainly just pure percussion, and kick drums so big, deep, and satisfying they feel like planets bouncing off one another.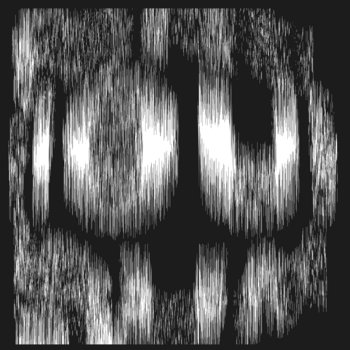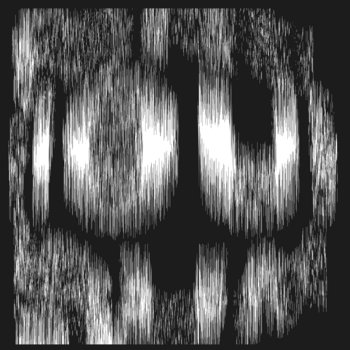 If you want to meet some startlingly fresh UK talent, this compilation will keep you going for a while. The names are unfamiliar but the various instrumental strains of dancehall, UK garage, deep dubstep, ambient, and more, are unbelievably accomplished. If you like your sounds immersive and impeccably produced, there's something for you here, guaranteed. Plus, all proceeds from album sales go to the non-profit Lifeshare who aid the homeless in the Northwest of England.
Merch for this release:
Vinyl LP
It's a good month for electro. Like the Ben Pest EP, Luzie Seidel's four tracks here do not mess around for one second, going straight for the nervous system and into the limbs. Seidel's tracks are even more high velocity, sharper, cleaner, and furiously focused on the dancefloor. Of any of the releases this month, in fact, this one might make you pine for those dancefloors the most—but even at home, it's thrilling and rewarding in its own right.
Now we're getting weird. Portland's London Van Rooy makes, essentially, '80s-rooted electro-pop—certainly you can hear bits of Soft Cell, Depeche Mode, maybe even a little Coil here—but it's electro-pop as made in a hall of mirrors with a barrel of peyote and an alien brain probe. Even though recognizable beats, melodies, and hooks are just about maintained throughout, everything feels like it's bending and blurring out of shape; Van Rooy's narrations and songs are as Dada as the Butthole Surfers' Gibby Haynes ever was.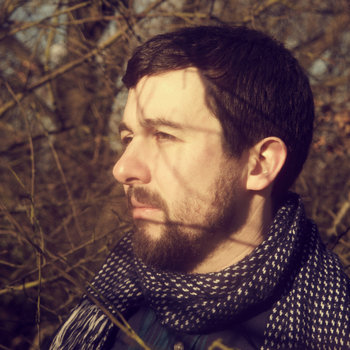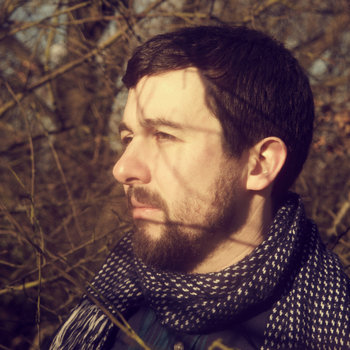 And speaking of weird, here is probably the most innovative synthesis you'll hear this month. Pete Thomas, working in the wilds of Dartmoor in the English West Country, has formerly made psychedelic folk and jazz in the trio The Nightjar. It's obvious he's very well acquainted with acoustic instruments, because the sounds and voices here truly live in the uncanny valley between synthetic and real. There are also very beautiful melodies zipping and zapping in and out of existence, and strange Tom Waits-y junkyard rhythms, but the oddness of the overall sonic palette leaps out on first listen.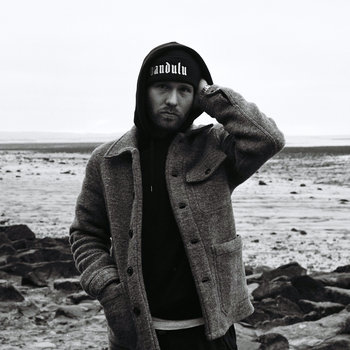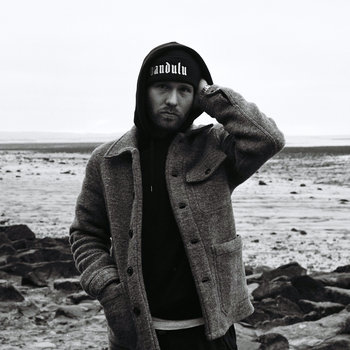 Merch for this release:
Vinyl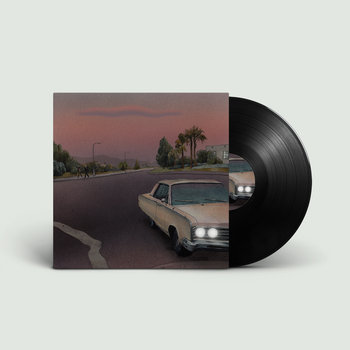 Sheffield's Commodo created one of the most individual sounds in the world of deep dubstep when he adapted low-riding hip hop and funk to his cavernous style. That underlying groove is still there, but it's sublimated beneath more diverse and stranger sounds. Throughout these tracks there's a sense of haunted Americana, dive bars and old cars, creepy motels and David Lynch characters sidling up out of nowhere, but also a subtle but hyper-futuristic kind of sound design that can make you feel like you're in one of the fever-dream stories of sci-fi author M. John Harrison—all with that deep dub and hip-hop undercurrent.
Merch for this release:
Vinyl LP, Compact Disc (CD)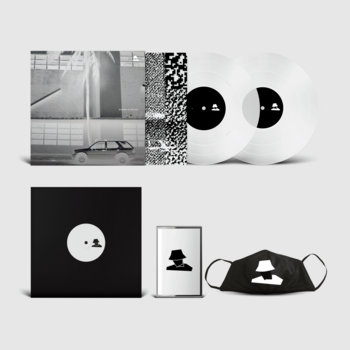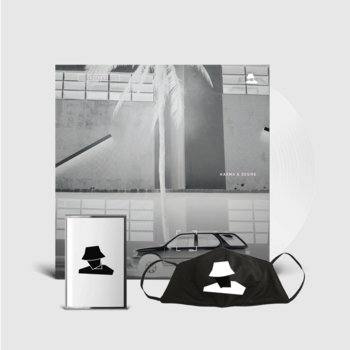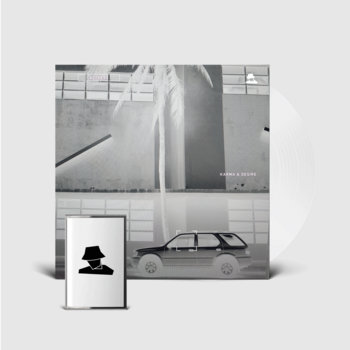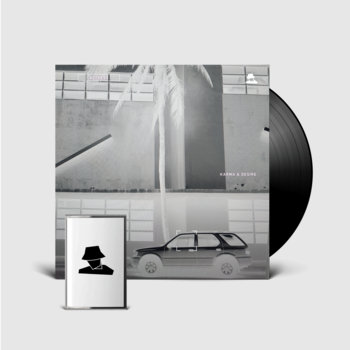 This is the album that Darren J. Cunningham has been building to for years. His work has always been experimental in the truest sense, feeling his way around everything from the lowest of lo-fi grime to AI to orchestras, always avoiding the obvious, always pondering big existential topics like love and death. Now he's brought all this together with the addition of flute-like melodies from Kara-Lis Coverdale, broken-sounding piano from Vanessa Benelli Mosell, and the voices of Zsela, Sampha, Aura T-09, and Christel Well. It all sounds un-programmed, like it's emerged from natural processes, like music that emerges from walls in dreams—but it also, somehow, sounds complete, determined, and incredibly memorable. The paradox of that is the paradox of Cunningham's endless deconstruction of accident and intention, and he's doing it better than ever here.