BEST ELECTRONIC
The Best Electronic Music on Bandcamp: October 2018
By Joe Muggs · November 05, 2018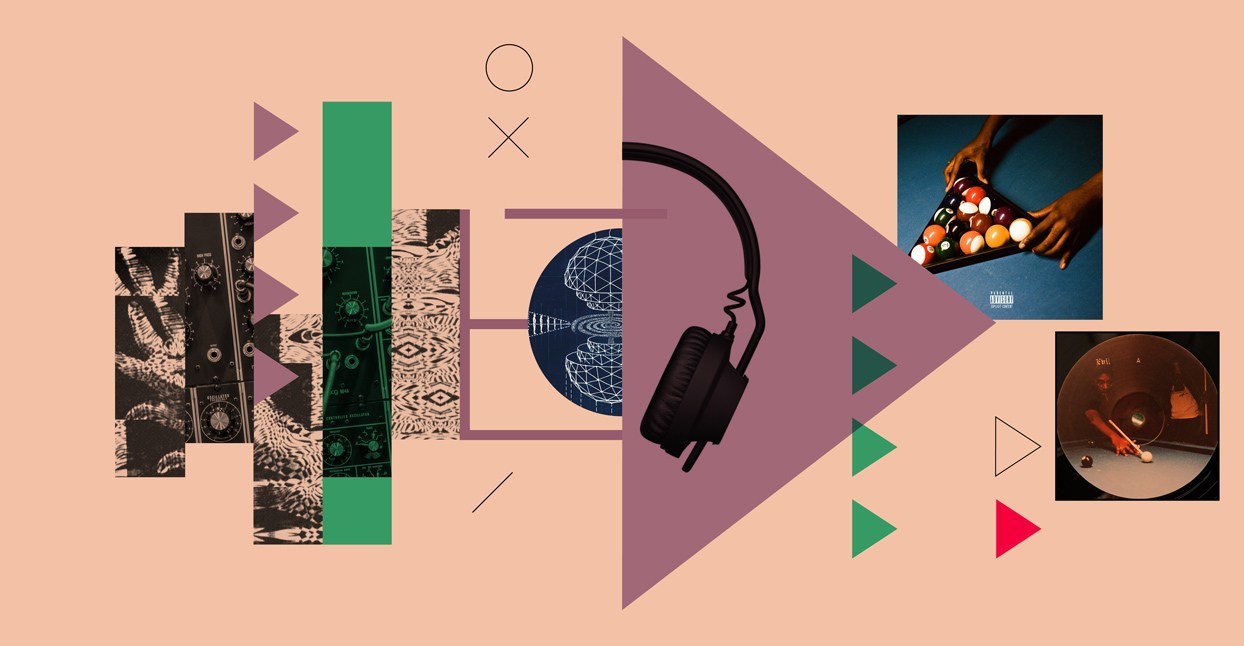 Dance music has always been about cultural fusion, by virtue of the endless need for the new, and the ability of technology to dissolve and repurpose any sound. Sometimes this can result in crass appropriation; but it can also create a crucible for new hybrids of sound.
This month produced a bumper crop of those kind of musical cross-wirings: A 50-years-deep NYC poetry project meets old Mauritius and young London; a Bristolian uses abstract sounds to dream about her family in Fiji; a Russian rejuvinates London grime; a Scotsman turns dub reggae inside out. That's before you get to the 25 different flavors of acid, sensual techno, amped-up hypersoul, and straight-up house music from all corners of the planet. It's good to be reminded sometimes what a weird, wired world it really is.
View the Best Electronic Music on Bandcamp archives.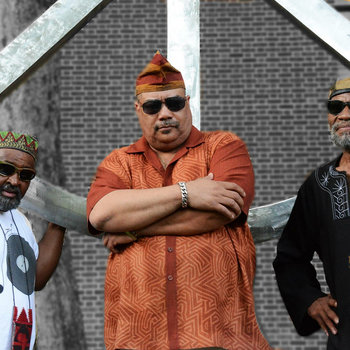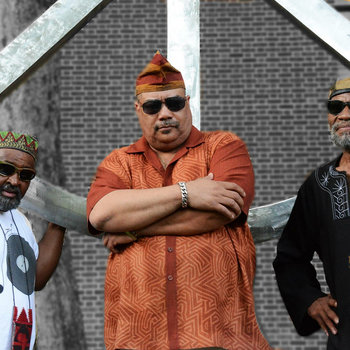 Fifty years on from their formation—and 20 since their last album—the recording comeback of the The Last Poets remains a triumph. Understand What Black Is, which fit their vocal style to a heavy roots/dub framework, showed they still sounded as vital and righteous as ever, and the corresponding remixes, commissioned by the Studio Rockers label, have been a million miles from the standard attempt to shoehorn veteran artists into vogueish club music. Following the mixes of the title track by Dego & Kaidi and Digital Mystikz's Mala are two equally beautiful takes on "We Must Be Sacred." EVM128 and Marcel Lune offer an uptempo take on London's broken beat sound for a dancefloor version that positively beams with good energy. Joseph Deenamode, aka Mo Kolours of the South London 22a collective, goes for the deep head-nod: weaving the Sega sound of his own Mauritian heritage into off-center J Dilla-style hip-hop beats and pure dub bass—and providing his own backing vocals—he hits on a sound that seems both familiar and alien at the same time.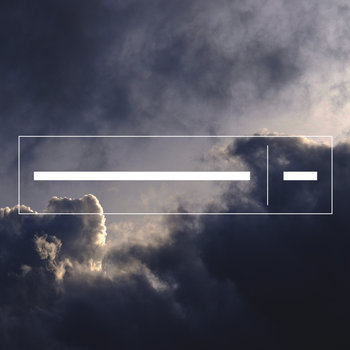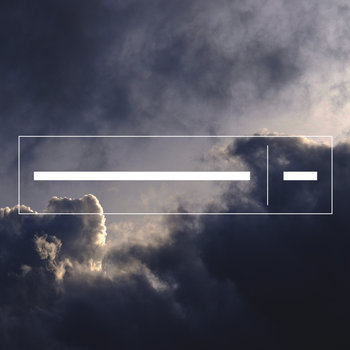 Merch for this release:
Vinyl LP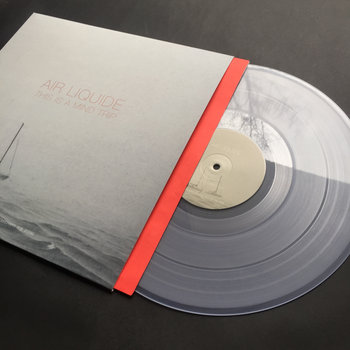 Back in 1992 when techno and trance had yet to formally separate, Air Liquide's "Liquid Air" melted thousands of overly susceptible minds with its delirious narco-poetic narration, "This is not a mind trip, this is a body journey…no memory, you orbit, shoot through biocolored trichromatic vapors, up to the cumulostratus mackerel sky." (You'll still hear the track dropped occasionally, if a techno DJ like Ben Klock is feeling mischievous.) Now the Cologne duo have revisited the theme in radically different form. The free-associating female voiceover drifts contemplatively over slo-mo beats that slowly build to prog rock drum-crashing, landing somewhere close to The Future Sound Of London's Amorphous Androgynous project. There's deliciously anti-gravity electro on "Die Singende Saege," but they haven't abandoned techno/trance entirely. "Zeitgeber 3" revisits that early '90s point where trance meant something truly trance-inducing, with huge acid-riff dynamics, vicious crunch, and some eerily detailed sound design.
Merch for this release:
Cassette
After a couple of single-track releases, this release from Bristol producer/singer Kayla Painter offers something more substantial—in more ways than one. These five tracks are presented as an exploration of Painter's own Fijian-English heritage, pondering the spirituality and imagery of the South Pacific and her own relationship to it. All of this is done in extremely abstracted ways—the music here feels like a window on an interior mental landscape, full of contradiction and ambivalence. Drums skitter over big, pure bass tones, found sounds, and fragments of Painter's voice question one another, while on the ambient closer "Kenopsia," strings and detuned piano threaten to overwhelm the electronic sounds entirely. The sense of the creative process taking place as you listen is remarkable and, as ever, the question of where Painter will go next remains intriguing.
Leon Smart (aka Scratcha, aka DVA, aka Scratcha DVA, aka Scratchclart) has never stood still. Beginning as a producer and radio personality in and around London's grime and U.K. funky scenes, he ended up allied to the family of futurist misfits at the Hyperdub label, expanding his interests outwards into soul, glitched-out electronic sounds, film soundtracks, and more. He's also made connections with the Chicago footwork scene, and here, two of Chicago's finest smash up tracks from his 2016 EPs. Both the originals featured Smart in sci-fi R&B mode, with rich jazz-funk synth chords and dreamy female vocals, so both provide rich material for DJ Spinn and DJ Phil to turbo-boost for maniacal dancefloors. Both reworks are dense and manic, and both are overflowing with weird soul.
While it's been a long time since grime was the only game in town in the U.K., it still continues to be a space for sonic innovation, not least because of the input of producers worldwide. The hugely prolific Aleksandr Nikolaev, aka Creep N00m, is case in point: though working out of Russia, he's got support from London's finest DJs and MCs—and these four beats make it easy to see why. All the familiar tropes are here—icy cold tones, gunshot percussion, staggered rhythms—but somehow, Nikolaev makes it feel as innovative as it ever has, full of sonic surprises.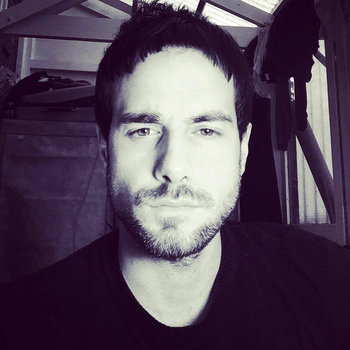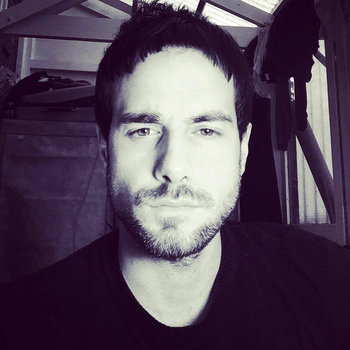 The music James Vorres makes comes so close to generic tech house you could be forgiven for passing it by if you were flicking through tracks looking for something new. But as is always the case when the elements are basic, a little finesse can make all the difference. On VRRS001, it's all about the funky shuffle and the unexpected twist. Leaning towards the groove of U.K. garage, there's a swing and swagger to Vorres's beat programming that brings the bubbling acid lines, metallic riffs, and snare rolls to life—and the subtly unfolding structures are such that, just when you think it's about to become predictable, it takes a swift left turn and leaves you smiling and nodding along.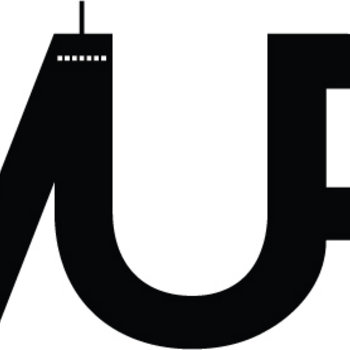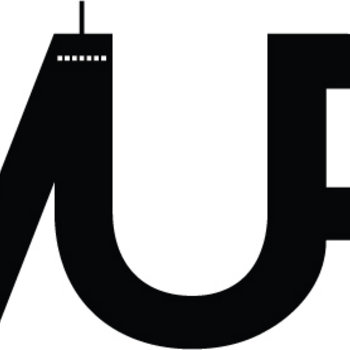 Sometimes all you need is acid. You need Virtual Squidd Lord's funky, low-and-slow electro acid, and Tudor Acid's melodic Detroit-scented acid, and БЬЕM's alarming noise-funk acid, and Mopfunk's scampering braindance acid—along with a dozen-plus proper gurgling acid bangers. There are 22 tracks in all on this internationalist compilation, for $9.09 (like the 909 drum machine, see?). Some might find it all a bit overwhelming, but as we all know deep down, you can never have enough acid.
Steven Julien
8 Ball
Merch for this release:
Vinyl LP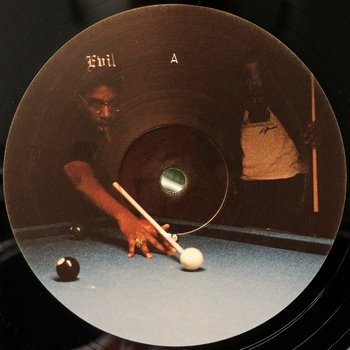 While "lo-fi house" has become an overused and tired term, the artist formerly known as FunkinEven has just kept on keeping on with his rawer-than-raw drum machine jams, and if anything, they keep getting better. "BLK808" and the distorted "POT808" here are literally nothing but live drum machine jams, and even they manage to work more dancefloor magic than 99.99% of other producers' carefully composed pieces. "TEER," meanwhile, fills the soundfield with acid bassline, warm chords, sparkles, and tinkles. It's enough to make a grown man cry.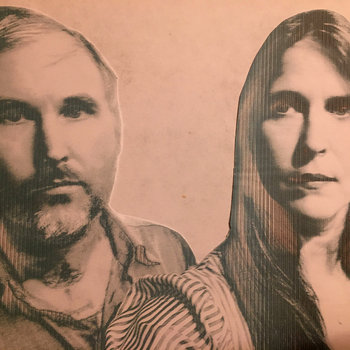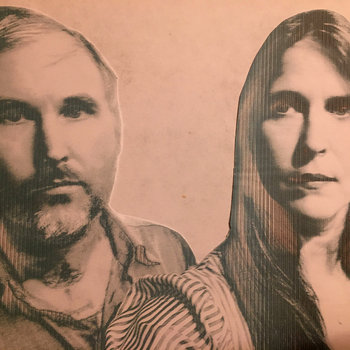 The L.A.-based duo of Aaron Coyes and Indra Dunis have created all kinds of variations on psychedelic synth-pop, often leaning heavily toward dub reggae for rhythmic inspiration. Now paired with Amsterdam's Dekmantel label—connected to the connoisseur's house/techno festival of the same name—it's no surprise they're emphasizing the four-to-the-floor kickdrum. The results sometimes funk along like a tribute to Arthur Russell's way-out disco experiments ("Shift Your Mind") or hint at the synth-disco sex rituals of early Chris & Cosey (almost every other track of this EP). But just as they've capably created their own take on dub, on Sea of Sand, PL reference a host of genres, but emerge with their own interpretations. This is, in all senses, lush.
Merch for this release:
Cassette
The idea of "digital diaspora" is taking root in underground electronics. In a parallel to NON Worldwide's centering of African diasporic musicians, Chinabot are building a community of East Asian musicians, and encouraging them "to play with their ideas and cultural hybridities." There's no doubt that Manila artist Auspicious Family is "playing with hybridities": over these eight tracks, they manage to spin krautrock drums, gnarly techno, filmic sound design, pure noise, and a love of crispy clicks and pops into fresh new combinations. The mood is dark throughout, but never grimly so: there's real relish in the jagged edges and deep shadows of the sound.
Merch for this release:
Vinyl LP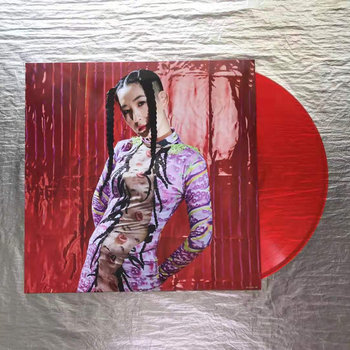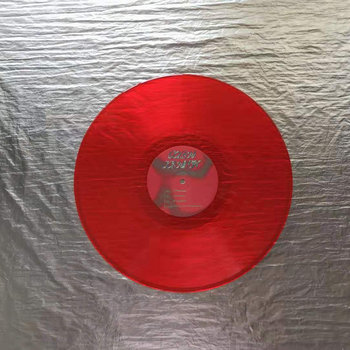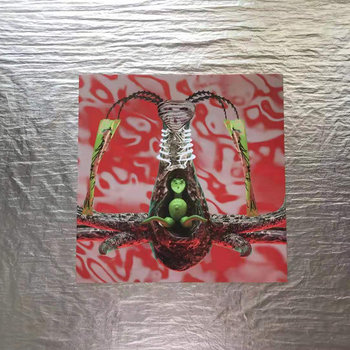 Straight out of Shanghai, Wu Shanmin (aka 33EMYBW) is a digital visual artist, social media star, and bassist in the band Duck Fight Goose. Her photo collage and social media presence mangle traditional and pop culture Chinese imagery, humans, and monsters, into mind-warping artificial entities with Frankenstein brutality but extraordinary poise. Her solo music does similar things with traditional gongs, percussion, and plucked instrumentation, bending, twisting and dissolving them into hyperactive club beats that scamper as frantically as the crab-legged creatures in her photos. Over eight tracks and three remixes, 33EMYBW delivers some of the most disconcertingly advanced music around right now.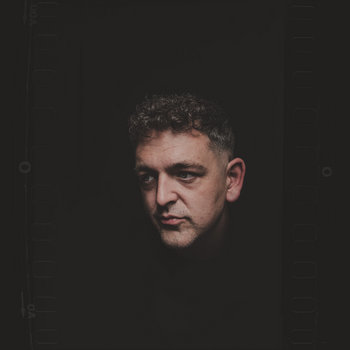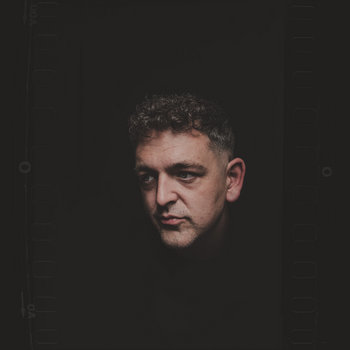 Merch for this release:
Vinyl LP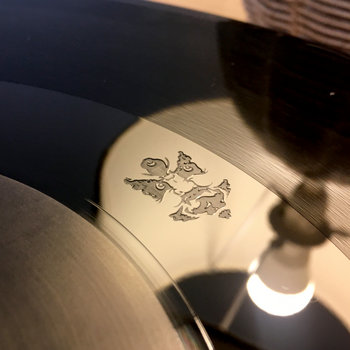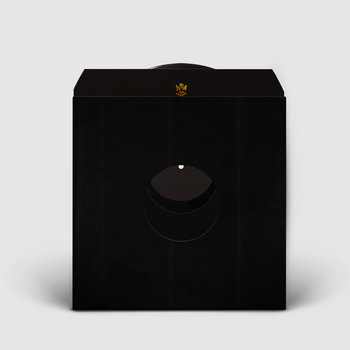 Someone else who has long emphasised the half-tempo rhythm in drum & bass is Jim "Om Unit" Coles. But where Morphy is rough and rugged in his sounds, Om Unit is all about high gloss and precision. These two new tracks are as symphonic in their ambition as ever. "Desert Road" is mostly half-speed, with the beats rolling like vintage Mo' Wax, as mystical drones hover through; the drum & bass influence present as a subliminal flicker. "The Exodus" is the opposite: jungle breakbeats rage and roll with virtuosic cut-ups keeping them unpredictable, while the slower undercurrent is there in the bass and misty chords.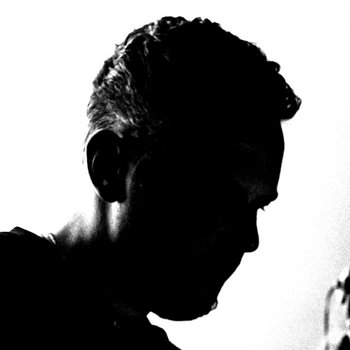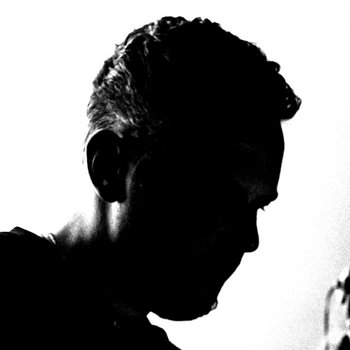 Merch for this release:
T-Shirt/Apparel, Vinyl LP, Vinyl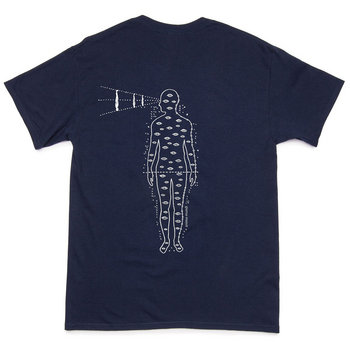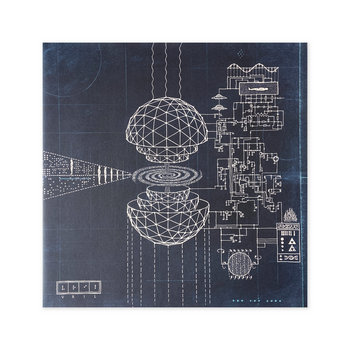 A new version of the album originally released on cassette in 2017, this is an expanded, edited, remastered, buffed, polished, and altogether more fancy take on the German producer Vril's rough-edged but highly-crafted techno. This type of sound, where every surface radiates mist and fizz, can be warm-hearted and embracing, but here it's a bit more supra-human in scale, making it easy to picture a Blade Runner-style megalopolis (the direct nod to Vangelis in the ambient track "Riese" might be part of this of course), or vast alien interstellar structures appearing out of the nebulae.