BEST ELECTRONIC
The Best Electronic Music on Bandcamp: November 2020
By Joe Muggs · December 02, 2020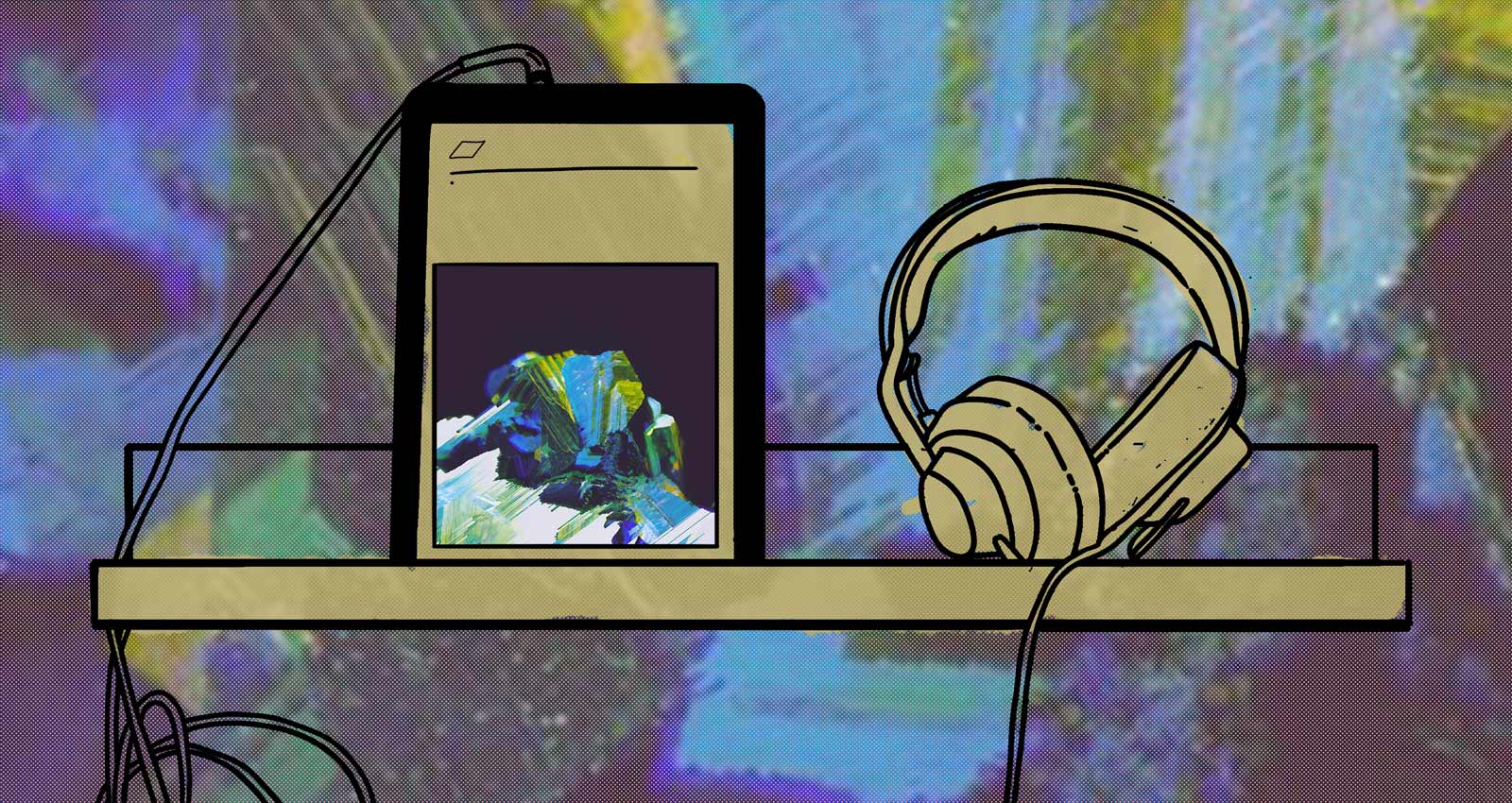 Good-natured Dutch-Bristolian junglism, hard-edged experimental Shanghai club sounds, slinky East London grime, and slamming Swedish techno… As ever, the electronic world doesn't rest when it comes to finding new ways to move your hips and your synapses. Even in this, the hardest of years, there's still a sense of fun in the music being made. Sometimes that's an aggro or even dangerous kind of fun—as in Shit & Cheap's rave punk, Peder Mannerfelt's relentless pounding, or Nazar's masterful, militant Afro-electronics. Sometimes it's a sorrowful kind of fun, as in Automatic Tasty's acid house laments. But it's all fun nevertheless. Come and join in.
SVBKVLT, run from Shanghai, is not just representative of the small but significant group of Chinese experimental club musicians—it's part of a larger network of global sound. On its second compilation, you can hear familiar elements, like footwork, gqom, reggaeton, and grime, along with guest appearances from international friends like Indonesia's Gabber Modus Operandi and Japan's Prettybwoy. What emerges from the clattering noise, fast edits, and agitation, is a distinct group identity. It doesn't sound like a simple showcase—it feels like an album proper.
Merch for this release:
Cassette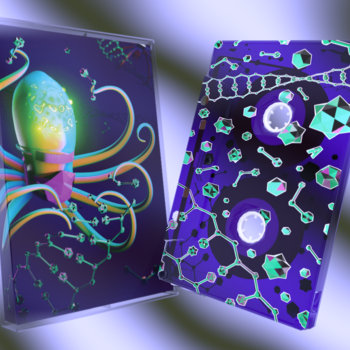 The first compilation from the UK's Nudibranch label also does an impressive job of tying together a group of diverse artists. Here, you can hear zippy, Detroit-style electro from Cyphon, airborne acid from Tullochh, '80s disco pop from Gorzian, and slow-but-bouncy funk from label founder Ratomagoson. But all are tied together—perhaps predictably, given the day-glo, gene-editing cephalopod on the artwork—by a distinctly psychedelic sensibility. Whatever the style, there are cosmic levels of echo, huge delight in tiny sounds, and a playfulness that makes you feel like you've stepped into a cartoon rave.
Merch for this release:
Vinyl LP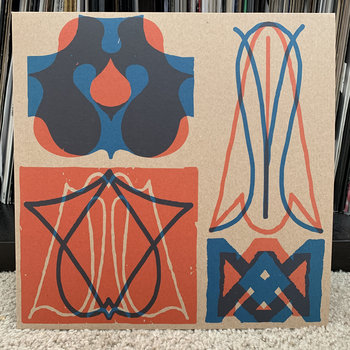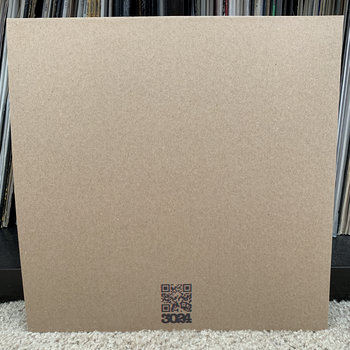 In which two of bass music's more thoughtful characters come together and clearly hit it off. This EP by Martjn Deijkers from Eindhoven via Washington D.C., and Jim Coles from Berkshire via Bristol, feels comfortable, natural, and good-natured—like they've worked together for years. There's lush, melodic dubstep in "Tracksuit Dub," scampering, broken techno in "Shapes," and nods to both producers' roots in jungle throughout. But genre is not what you notice first: Rather what leaps out is the way the two have found a singular voice.
Merch for this release:
Vinyl LP, T-Shirt/Apparel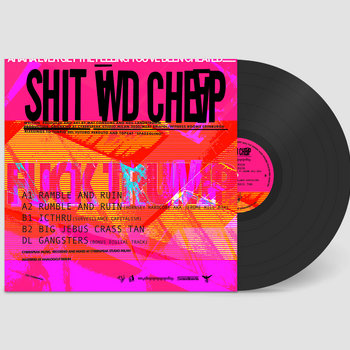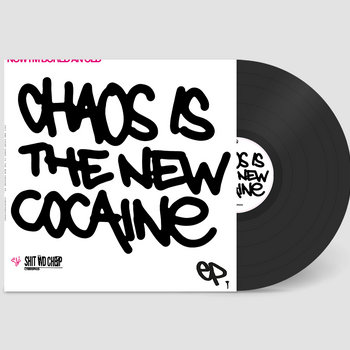 You barely even need an explanation for this one: If you like the band name and album title, you're going to love this deeply ugly rave punk from seasoned veterans Neil Landstrumm and visual-artist-turned-ranter Mat Consume. It bangs, it blurts, it clatters, it makes Sleaford Mods sound like Enya. And there's a full-on, 1992-style rave-up remix from Hornsey Hardcore aka Jerome Hill. What else could you need to know?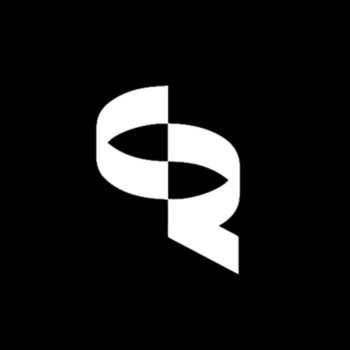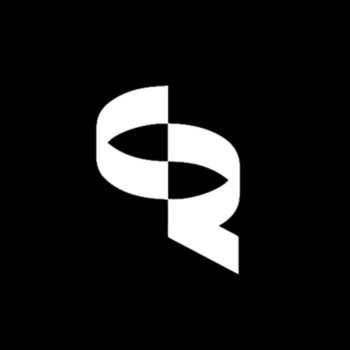 Merch for this release:
Compact Disc (CD)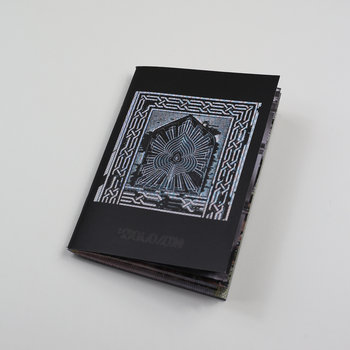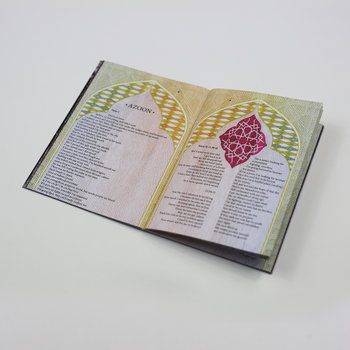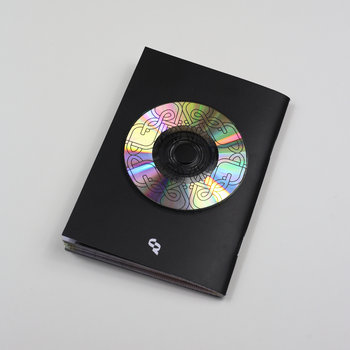 To this point, the Circadian Rhythms label has specialized mainly in variants of grime and jungle, finessed with ultra-detailed sound design, occasionally dissolving away from genre and into abstraction. So releasing a vocal rap EP is, in theory, quite a diversion for them. But, in fact, it fits. An Iranian exile in Liverpool, Tardast raps in Farsi with evident passion, and beats from Ling, Leo, Rugz, and Gomnam are full of the label's usual electronic edge. Even if you don't understand the words, the sense of dark narrative is palpable. It feels of a piece with CR's ongoing nocturnal, high-tech, film-noir story.
East Londoner A.G. has been in the grime game for a decade now, and her reputation has tended to revolve around her skills as a DJ and radio host. But she deserves props for her studio skills too, as this track abundantly demonstrates. As in her DJ mixes, she's happy using pop and soul elements, but that doesn't mean her style is lightweight in the least: Her rhythms and tonality show absolute understanding of grime's soundsystem impacts, and her production perfectly combines the rough with the smooth.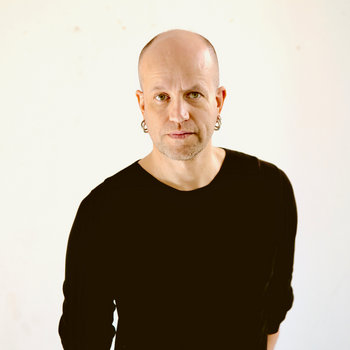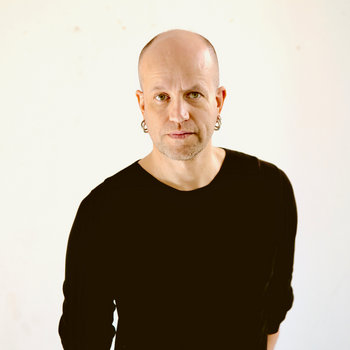 Merch for this release:
Compact Disc (CD)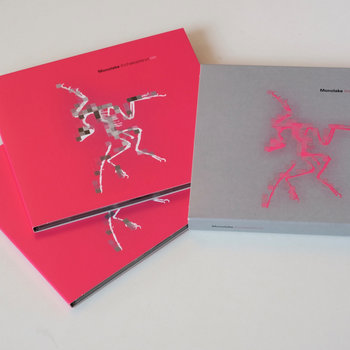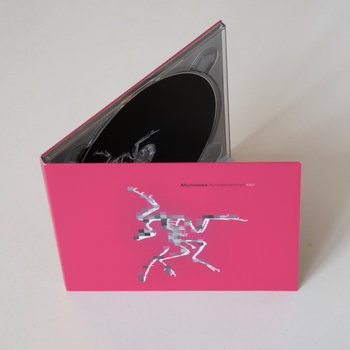 Robert Henke is a sound design and software wizard of great renown. But, thankfully, he never lets his skills overwhelm the music itself. While sometimes his records as Monolake can be purely about texture, it seems like he's having fun here. The 19 tracks on this epic album are Henke at his most epic and emotive, full of strange voices and rippling arpeggios, always with an electro groove at its heart. The influence of Kraftwerk, Drexciya, and Dopplereffekt is ever present, but so is Henke's unique grasp of scale, turning everything into cosmic drama even as that groove keeps its feet on the floor.
Merch for this release:
Vinyl LP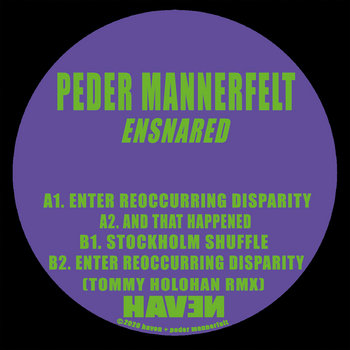 Peder Mannerfelt has done pop, experimental rock, soundtrack-style orchestrations, and much more. But when he turns his hand to techno, it's always executed with mind-melting detail and gut-punching weight—and that's what you get here. There's little to his three originals here beyond slamming drums and moody whirring in the background—but his skill is so formidable that the results aren't just engaging, they're as futurist as techno was always meant to be. Dublin's Tommy Holohan pays a little more heed to crowd-pleasing big riffs and breakdowns on his remix—but not at the expense of pure, slamming impact.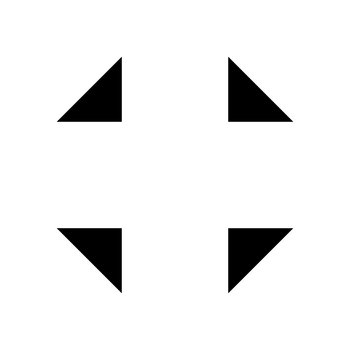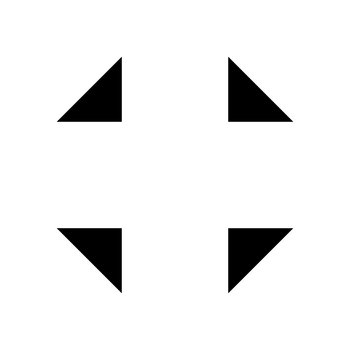 Merch for this release:
Vinyl LP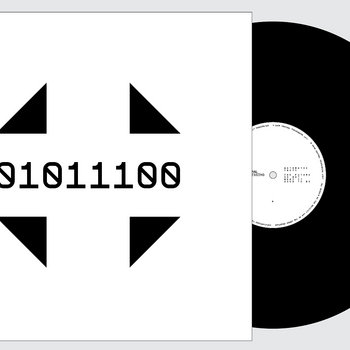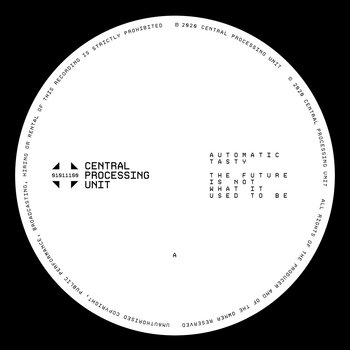 Irishman Jonny Dillon is a musical shapeshifter: making acoustic folk, electropop and, as here, slow, funky acid house. But whatever he turns his hand to, it's inevitably full of insidious melody and an absolutely devastating melancholy, both of which creep up and lodge themselves into your heart. These four grooves sound innocuous at first, but if you're feeling vulnerable, watch out: If you let them into your consciousness, their minor chords and sneakily unfolding tunes will leave you an emotional wreck.
Some 25 years into its existence, drum & bass is an extraordinarily broad church, and the duo Redpine & Solo explore quite a lot of that territory. Where their last EP was hyper-dramatic, powered by spiraling breakbeats, this one is subdued, compressed, and introspective in mood. The drums are ultra tight and constantly held in check, the bass a smooth throb, and drones and Vangelis-style keyboard lines dominate. The latter take over completely in the ambient final track "Nowhere," ending the EP with a deep sigh from the soul.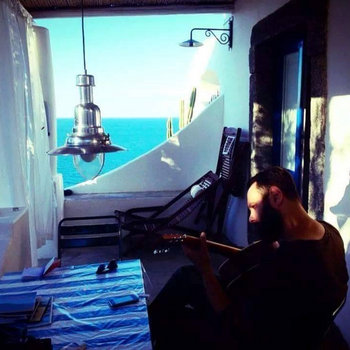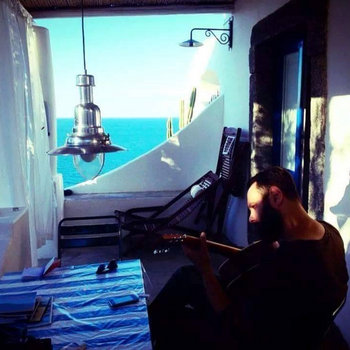 Merch for this release:
Vinyl LP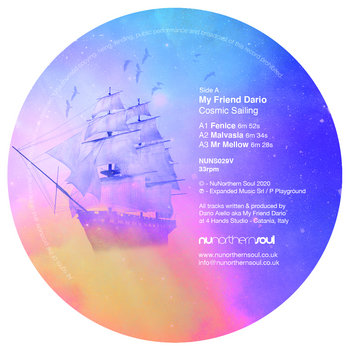 This kind of immaculately produced, gliding Balearic groove, complete with slap bass and sax samples, comes close to being the smooth jazz of dance music, and it certainly isn't for everyone. But when it's done as lovingly as these six tracks by Sicilian producer Dario Aiello are, it's hard not to get drawn in. Put aside your preconceptions and let it play through, and you'll soon find the warm water of the Mediterranean washing over you…
East Anglian sound artist Loula Yorke brings a much-needed sense of wit and abandon to the all-too-often sterile world of modular synth techno. Which is not to say she's not serious about what she does: These four tracks, whether they pound ominously ("Our Streets"), shuffle and twirl ("Rush Hour"), or meander and crackle without beats, are all full of smart, provocative political conscience. Samples of street protests and news broadcasts are folded into the sonic thought processes in a way that captures the atmosphere of one of the strangest years in world history.
Of all the experimental club producers around right now, Angolan-born Nazar is one of the most inventive. His records have made use of the sounds of firepower and military machinery, combined with vernacular dance rhythms like kuduro, to examine the conflict-riddled recent past of his homeland. But even when his sounds are fearsome, there's an absolute delight in sound itself that draws you in. On these three new tracks and three remixes, he collaborates with a range of diasporic talent with wildly varying results—whether it's Scratchclart (aka Scratcha DVA) adding infectious head nod, or Slikback injecting a death-metal-like terror. All of it crackles with active intellect, and even at its noisiest, it all grooves.