BEST ELECTRONIC
The Best Electronic Music on Bandcamp: May 2023
By Joe Muggs · June 05, 2023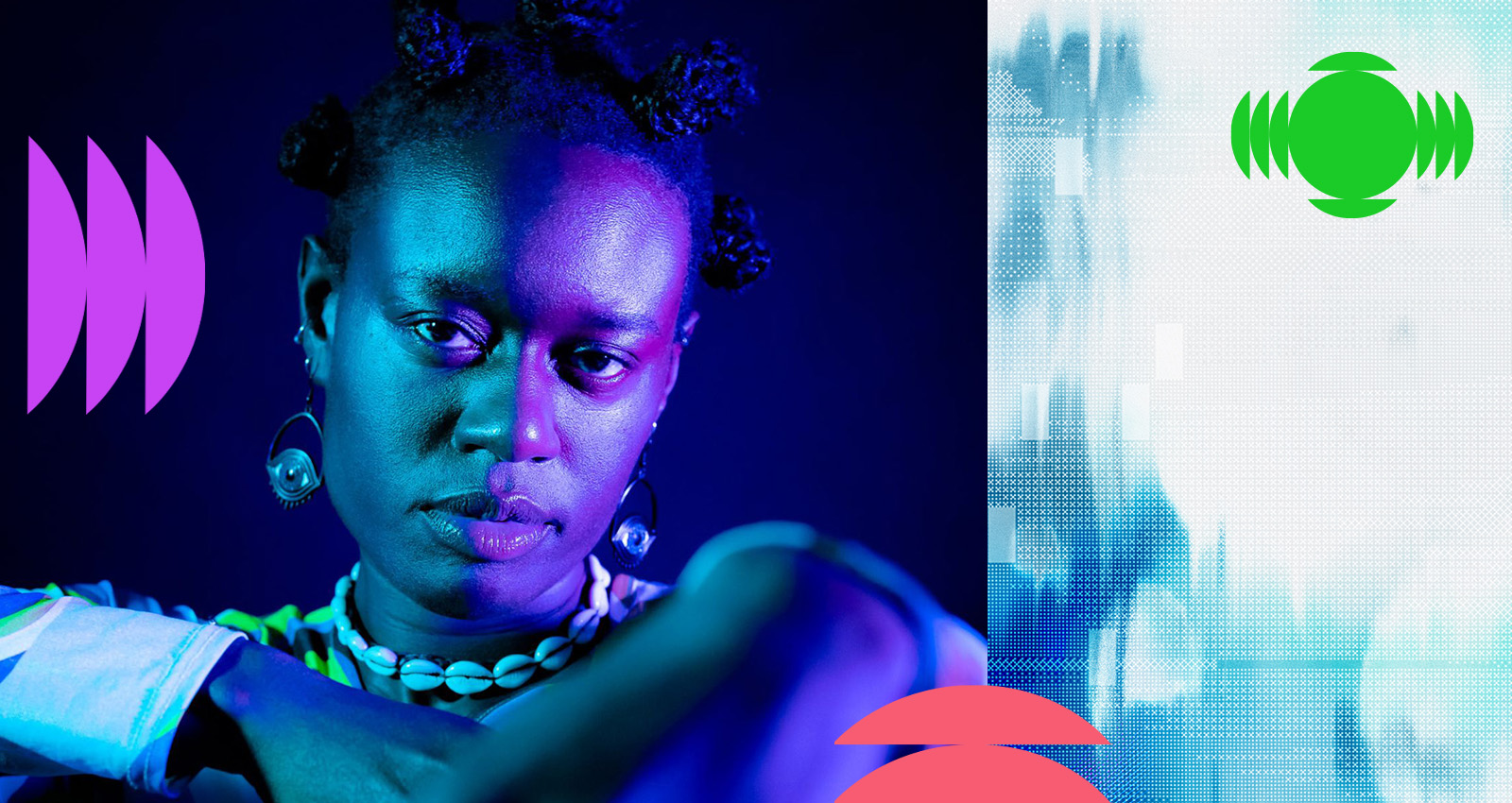 One record in particular here—from Tblisi, Georgia—serves as a stark reminder of dance music's power to provide succor and power. But there's plenty more this month that, without a microsecond of tedium or self-seriousness, will reaffirm your sense that this stuff is important. By fusing machismo with candyfloss, or channeling deep folk cultures, or immersion in a specific landscape, by making familiar grooves sound haunted and witchy, or even by reminding us that you can be deliriously foolish and absolutely profound at the same time, electronic music can pull us out of our assumptions, make us see the world afresh, or simply put a spring in our step that allows us to go about the day differently. So….here we go.
HVL & Gacha Bakradze
Splits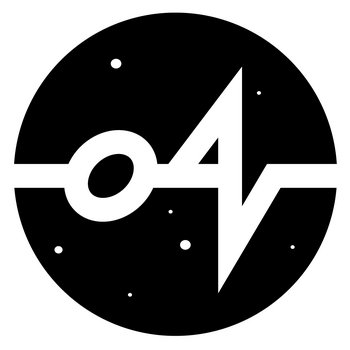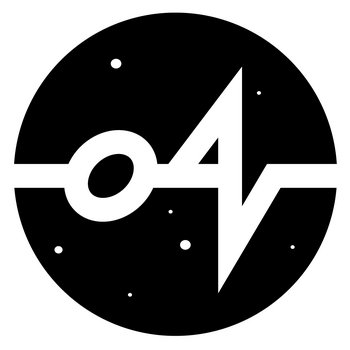 Merch for this release:
Vinyl LP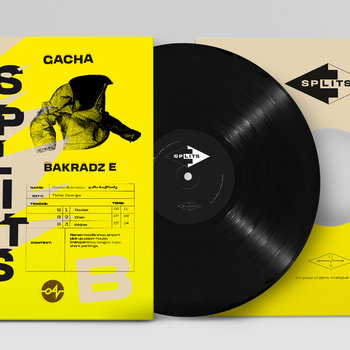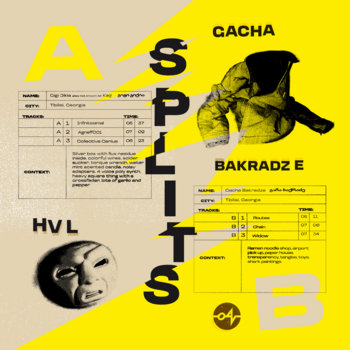 From Tblisi, Georgia—where underground dance culture is a true site of resistance against old, kleptocratic, conservative forces—comes three tracks apiece from a resident at the globally renowned Bassiani club, and the co-owner of the arts space Left Bank. Both lean toward what we used to call "braindance": complex, sophisticated, psychedelic as anything, full of rich layers and micro-edits, but crucially very, very funky. HVL's tracks are like a warm bath for the soul, while Bakradze's are a little starker, a little more electro—but both clearly come from a similar wellspring of absolute commitment to immersion in electronic groove as a way of life.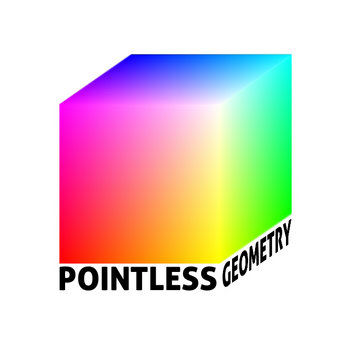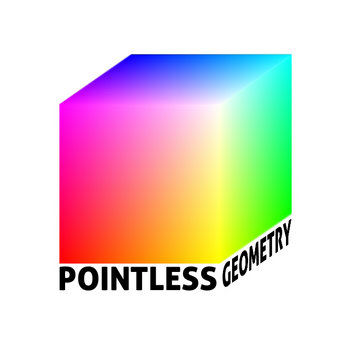 Merch for this release:
Cassette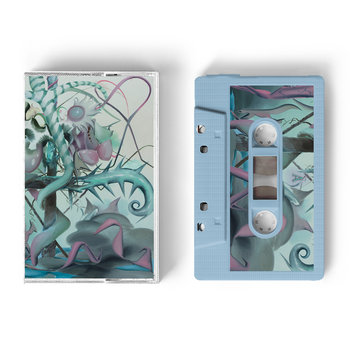 The combination of fleshiness and spikes in the digital artwork, the fiercely serious track titles, the jagged kickdrum patterns, and the piercing high-end of early track "Over the landscape (Grief)": It feels like we're in very familiar deconstructed club territory here. But as these nine tracks unfold over harsh techno and jagged dembow beats, the familiarity fades away, and the odd, folky melodies take over, and the unique world-building of this Polish producer draws you deeper toward a very odd place.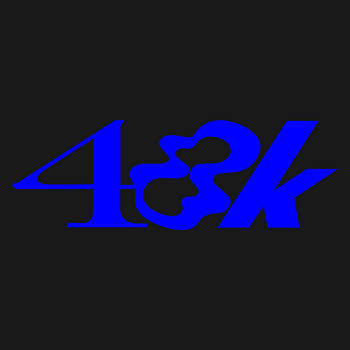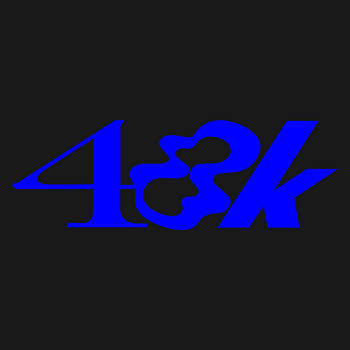 There's been a lot of pop sweetness infused into drum & bass lately, thanks to the likes of Pink Pantheress and Piri & Tommy. But New Yorker Callosum takes the formula somewhere new. On Tell You, the concentrated euphoria of trance-via-hyperpop is pushed into the cascading rhythms, all the brightness and saturation is turned up…and yet somehow it doesn't seem like too much. It helps that the EP is interestingly structured, with the earnest title track followed by the very tense "Release" and then the fractured "Awake," the bright colored lights enveloped by more and more darkness as it goes on.
Marla Kether is a session bassist of some renown, and here her instrument is layered over itself threefold. But you wouldn't notice that if you weren't told, nor that this record is informed by Brazilian Candomblé rituals. Because what flows out of the speakers is a house groove so rich, so pleasurable, and so luxurious that the last thing you want to do is pick out individual parts—you want it all to wash over you and never end. Through it all, keyboardist MADELEINE's chords hang like golden lights suspended in the air.
Merch for this release:
Vinyl
As East Man and Basic Rhythm, Anthoney J Hart has amassed a huge catalog of tracks reducing grime, dancehall, and particuarly drum & bass to their essence. His latest EP suggests he's still got plenty of fire in his belly: all four tracks bend, bounce, and flex as elegant unified machines, with no one element dominating their design. "Western" in particular makes minimalist drum & bass seem like a fresh idea all over again, simultaneously intimate and psychotically driven.
Part of a veritable flood of releases this month on the new label TSAIGUMI, which is connected to Nigerian/British techno vet Ibrahim Alfa Jr, this one is all about spooky grooves. The rhythms of trip-hop on "Transformer," New Jersey garage on "don't get up, ill come to you," and Baltimore club on "make reality great again" are all frayed round the edges—blurred, juddered, and surrounded by eerie, floating chords and abstract whirrs that never destroy their funk, but instead make it otherworldly.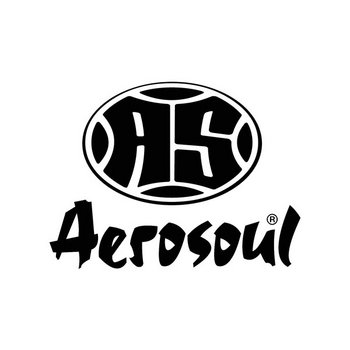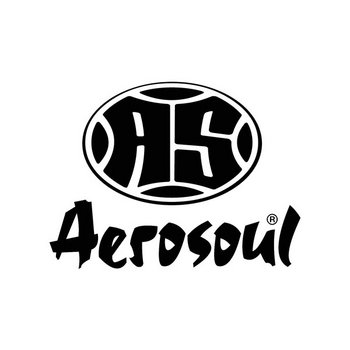 This compilation album has been released to support Leke Adesoye—an illustrator, designer, founder of the Aerosoul label and, most famously, creator of the iconic "JUNGLIST MOVEMENT" t-shirt, as featured in the movie Human Traffic (1999). Adesoy is currently battling cancer, and it's a testament to his standing in the jungle/drum & bass family that some of the deepest names in the scene—like Nookie, Deep Blue, DJ Harmony, and Marc Mac aka Manix—have donated some of their very best work for this. And not only is it for a good cause, if you've ever loved ultra-finessed breaks and bass, this is a must-have.
Osaka producer Kiji Suedo can make all kinds of rhythms work, but here he turns his hand to the deepest of deep house. His ability with textures is up there with the very best: he manages to make absolutely everything sound as if it is covered in velvet—a trick that very few people other than Moodymann can pull off. But he can also work the Basic Channel magic of turning hiss and crackle into radiance. These six tracks are just kick drums, electric piano loops, a few abstract sounds—but each one glides along in such a way that you'll want them to never, ever stop.
Merch for this release:
Vinyl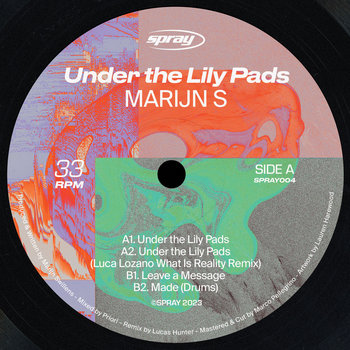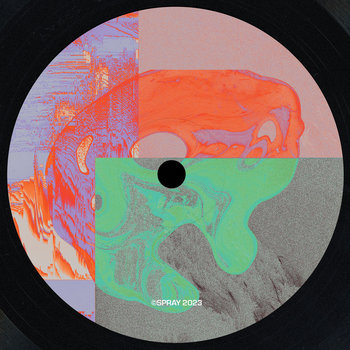 For some, the dissolution of genre means a dilution of creative energy; not so for Amsterdammer Marijn S. Her crisp, shiny beats are swimming somewhere in a zone between drum & bass, EBM, and Drexciya-type electro but never fully settle on any one of those. Perhaps that's what the title means—that this music is like being in the deeper waters beneath those obvious stylistic islands. Either way, any sense of vagueness is blown away by the instant understanding that Marijn knows dark dancefloors, where category is infinitely less important than direction, momentum, and impact. A remix of the title track by Luca Lozano is similarly neither retro rave, trance, nor UK garage, in a really good way.
Merch for this release:
Vinyl LP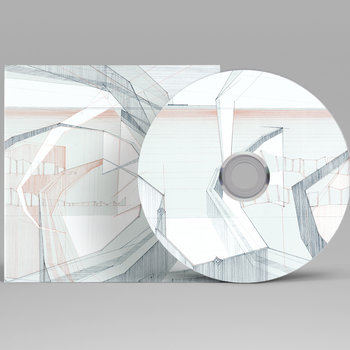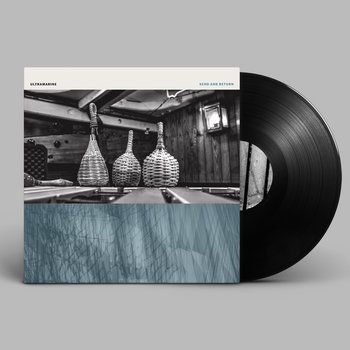 For a duo who've been playing together for almost 40 years, Ian Cooper and Paul Hammond still sound remarkably fresh. On these six tracks, the elements—very basic drum machines, flutes, vibraphones, clarinets—are super familiar. But the way the duo finesse and caress them is anything but. From these elements, they build each track like it's an immersive installation, a dreamlike space you'll find yourself getting more intrigued and enchanted by the more time you spend in it.
Merch for this release:
Vinyl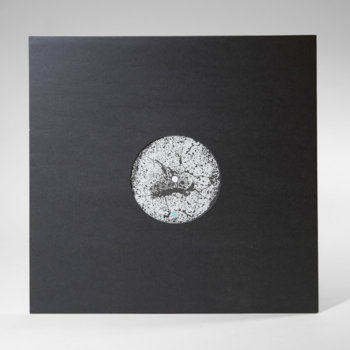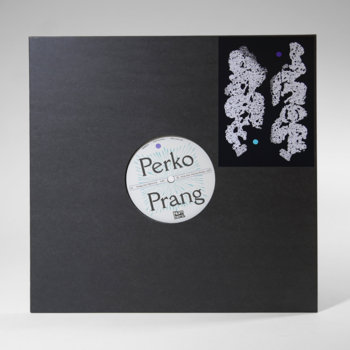 A Scottish/Danish producer and a producer from Kansas who holed up together in the empty landscapes of Iceland turns out, oddly enough, to be a recipe for dancefloor magic. Perko's "Prang," made with Huerco S. during an Icelandic artist residency, is full of infinite detail yet leaves out everything not necessary for its levitational electro-funk groove. There's a little Underground Resistance circa "Final Frontier," and a little proto-dubstep wibble-wobble, but it ultimately carves out a space that's all its own. The flip, an ambient ballad featuring Cucina Povera's disembodied vocals, is altogether mistier and ghostlier, but no less compelling.
The cover art, an AI image of sometime British Prime Minster Margaret Thatcher DJing a beach party, might suggest that this duo are not entirely serious. And, well, they're not. These retro electro-funk grooves are absolutely packed with malarkey, shenanigans, and tomfoolery—as well as vocoders, slap bass, and wah-wah. But the records they were inspired by were both sublime and ridiculous, and, impressively, Sons of Ken manage to do likewise. On the P-Funk/Cameo–indebted "This is the Payback," especially, they sound a bit like Daft Punk might now…if they loosened up a lot.
Originally an experimental grime producer, Tokyo's Prettybwoy has broadened his sound into some of the most dramatic and emotional experimental electronica out there. Here, "Purify" lets naïve melodies weave in and out of borderline gabber/breakcore beats, while the title track is a high-drama, electro house song designed for flying over megacities. With a giddy sense of paradox, Londoner Delay Grounds remixes the "Upward Current" to have a sound palette way more like the "Purify," while, Parisian one-off rRoxymore in turn flips "Purify" towards the zippy tempo and broken rhythm—if not the distortion—of "Upward Current."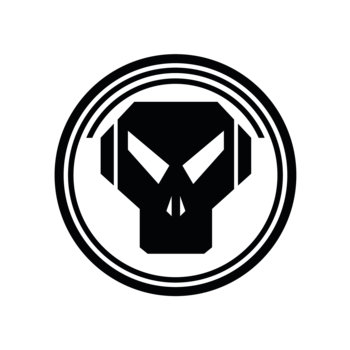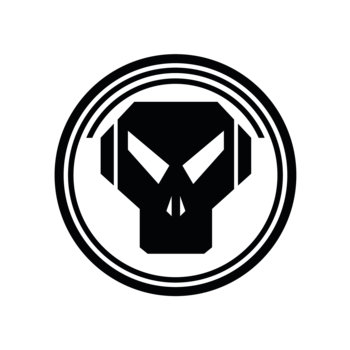 A super soulful departure for Metalheadz, this LP takes us right back to the days when "jazzy drum & bass" was a normal part of life. Ignoring the "liquid d & b" formulas that have become dancefloor staples through the 21st century, it harks back to the mid-late '90s live instrument experiments of Roni Size & Reprazent, James Hardway, and London Elektricity to delightfully guileless effect. There are good helpings of house, hip-hop, and good-times, funk fusion grooves in among the 170bpm beats to boot.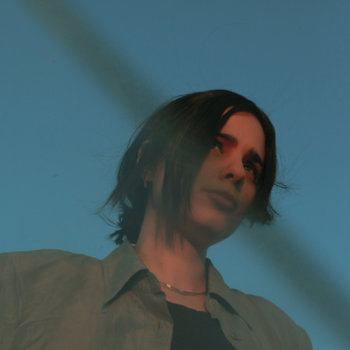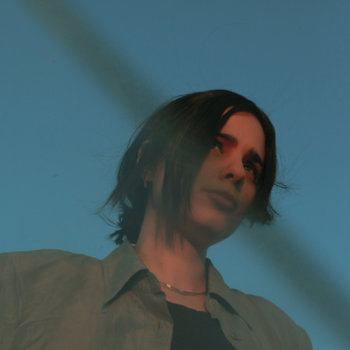 Israeli Berliner Mor Elian gets better and better—and trippier and trippier—with each release. Both of these tracks will reach into your nether synapses and give them a surprising tweak. "Double Dip" is a house groove that swoops, slithers, and slaps. But it's the high-speed jitterbug techno of "Nepo Nepo" that's the real winner, the pitter-patter of its rapid melody like an octopus slapping flip-flops against the ends of dozens of plastic pipes.
Fresh from dropping a glorious modular synth dub album on his own label, adopted Los Angeleno and journeyman producer with many decades' experience David Harrow hooks up with British label Mighty Force for two low and slow, creepy-crawling acid house explorations. Both tracks here are viscous, with thick layers of sound and echo bending and swerving around the steady-ticking drum patterns. But for all the sluggishness, they still remain irresistible dance grooves.
A delightful surprise here. Chicagoan Zvrra has exhibited extraordinary finesse on her techno tunes—as frequently featured in this space—but here she's really cutting loose with some rough and ready breakbeat rinse-outs. All three tracks are based in a very specific historical moment around 1993 when hardcore rave was just in the process of turning into jungle. "Aurora" and "Xzistence" are rough and tough, but "Symmetry" is all about the more skyward-bound efforts of producers like LTJ Bukem and 4 Hero, bringing lightness and soul into the moodiest of raves.