BEST ELECTRONIC
The Best Electronic Music on Bandcamp: May 2022
By Joe Muggs · June 01, 2022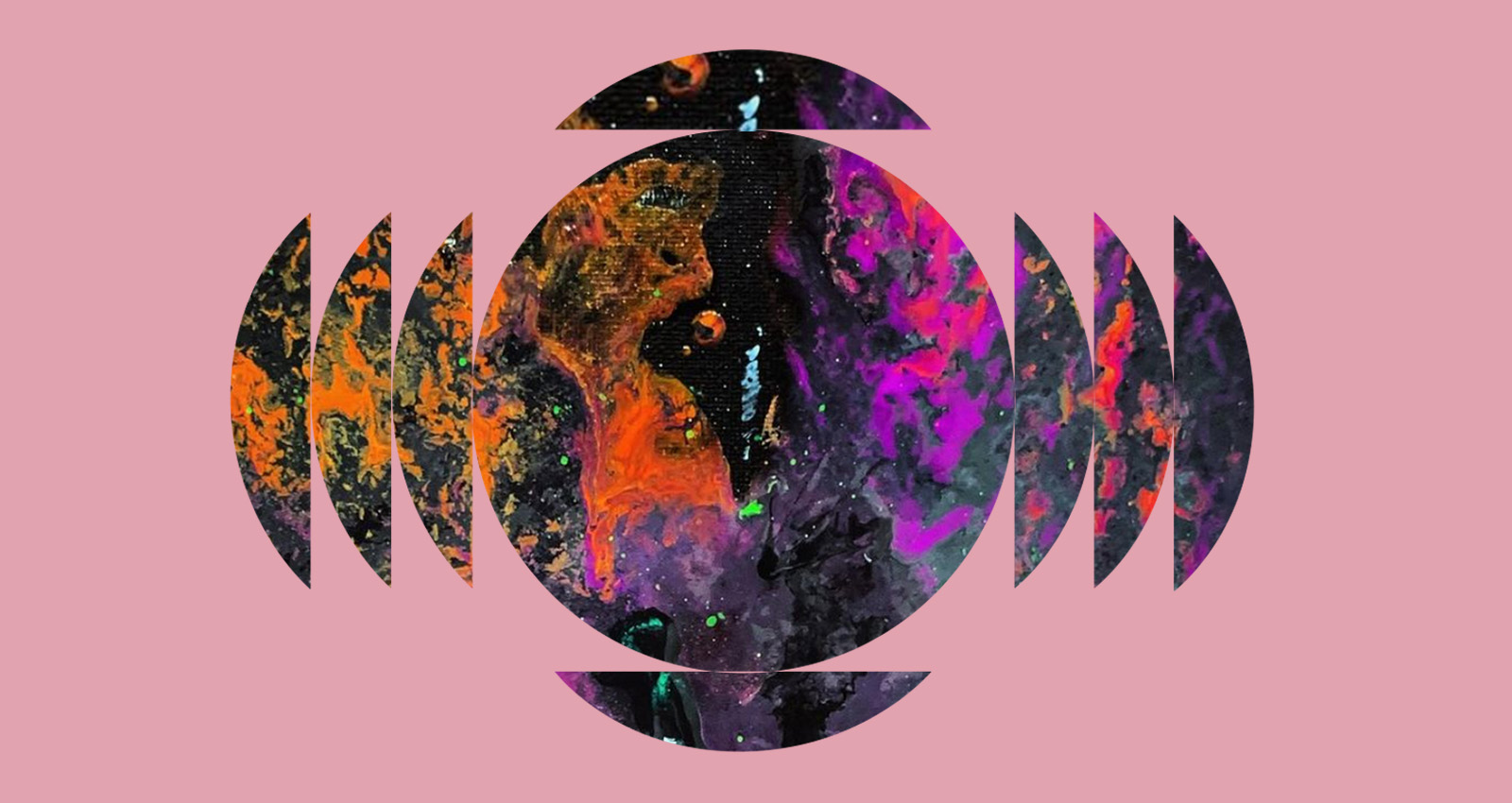 "Electronic music" doesn't always have to be strictly "electronic." This month, we've got spoken word, psychedelic folk, Brazilian jazz, black metal, and smooth soul—not simply as sample material, or used to embellish otherwise electronic tracks, but as powerful elements in their own right. They are as intrinsic to the releases they feature on as the grime, electro, gabber, trance, and dubstep with which they intersect. That is to say: There is no boundary where "electronic" starts or stops. Just as our lives aren't neatly divided into online and offline, digital and analog, virtual and real, so "electronic" sound doesn't exist in its own separate realm. It's intrinsic to just about all of life and culture. In other words, we're all cyborg now.
Merch for this release:
Vinyl LP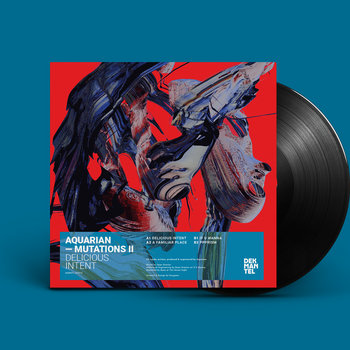 Plenty of hip Berliners have mined "hard dance" for inspiration over the past half-decade or so, but few have done it with the sheer glee of the Canadian-born founder of the label Berlin Hanger Management. Shrieking rave stabs, 150mph kickdrums, and breakbeats less chopped than shredded, all kick up a maniac rabble. But there's enormous finesse here—and not in a gentrifying way, either, but with a giddy desire to push for the most intense effect with the available technology.
Becky On The Beat
852hz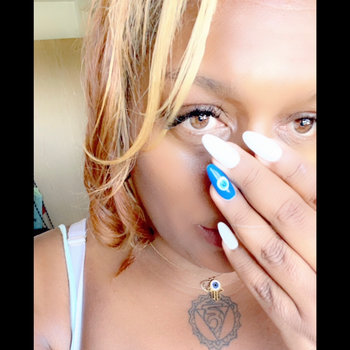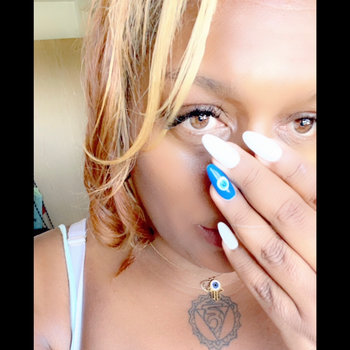 Two years into her production career, Londoner Becky On The Beat is really proving she exists in a lane all her own. Her sound is fundamentally grime—still rattling your bassbines—but it's ultra-finessed, relishing the glittering qualities of different drum machine hits, especially the ping of the 808 cowbell. There are all kinds of psychotropic rhythm patterns here, but the real standout is the subdued, glowering "Rose Quartz Riddim," with its wonderfully weird chirrups and zaps.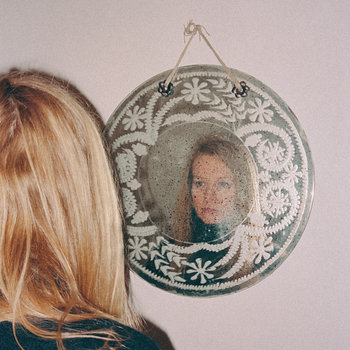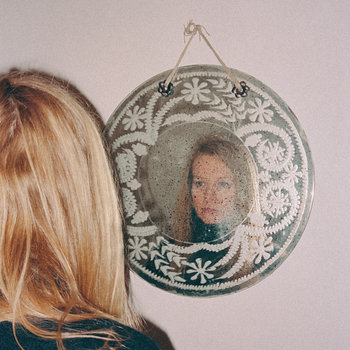 Merch for this release:
Vinyl LP
Her last album may have had rarefied, pastoral psychedelic folk as its main mode, but Edinburgh's Dot Allison has dance music in her blood going back over 30 years, dating back to her band One Dove and their collaborations with Andrew Weatherall. So it's no wonder she knows how to pick a remixer. No less than Lee "Scratch" Perry, in his last ever studio project, provides an unusually conventional but nonetheless transformative steppers rhythm, while Saint Etienne contribute broken dub. Anton Newcombe brings Phil Spector shoegaze, and the Anchoress makes intense trip-hop drones. But perhaps the best of all is Allison's fellow Scot Lomond Campbell, who turns her voice into a choir, then builds a crescendo towards a big synth riff that demands to be heard under wide-open starry skies.
Merch for this release:
2 x Vinyl LP, Cassette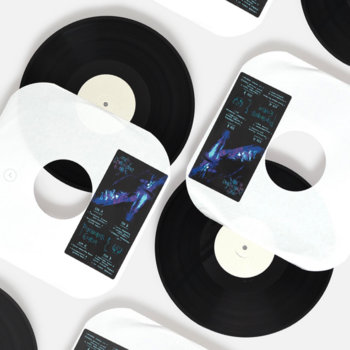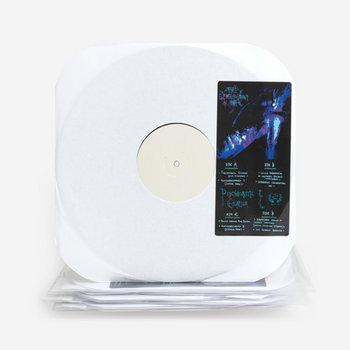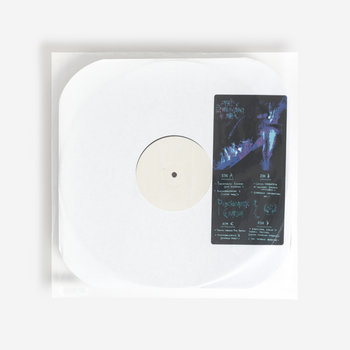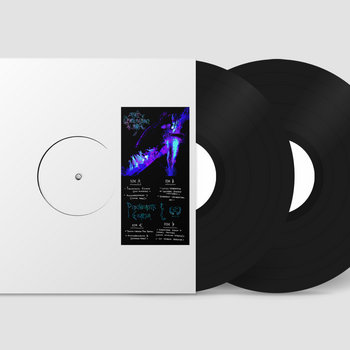 Have you been noticing a black metal/ambient/gabber/Cocteau-Twins-shaped hole in your life? Well don't worry, after 14 (!) years of recording and mixing, Vymethoxy Redspiders, aka Urocerus Gigas, has you covered. Her ability to assemble drone textures that capture ecstasies at the far edge of the human capacity to process, or to evoke the cosmic sublime in all its terror, is impressive enough. And that's before you get to the complex song structures, cyborg metal blasts, and artillery beats that rise out of the boiling seas of synthetic sound.
Merch for this release:
Vinyl LP, Compact Disc (CD)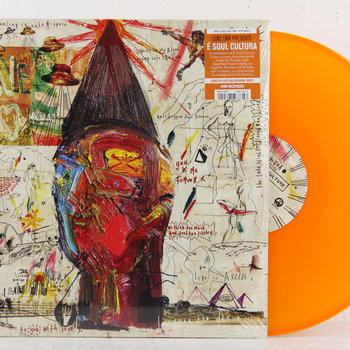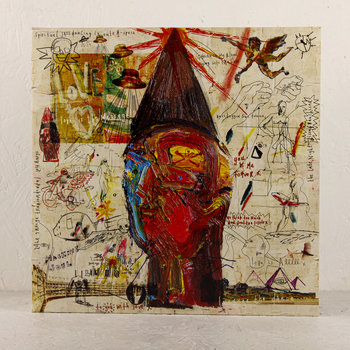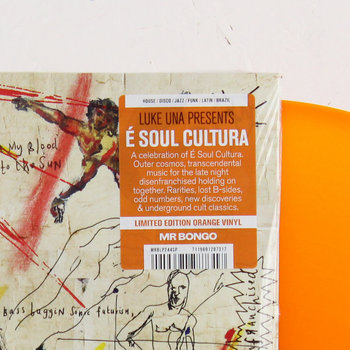 He's the British alternative Poet Laureate, but he's also one of the world's greatest DJs—of many years standing, but lately experiencing a boost in profile thanks to his scabrous Instagram videos and Worldwide FM show. This compilation captures the Luke Una magic. Deep old jazz, French post-punk, and Brazilian tracks sit alongside brand new house from the likes of Crooked Man and Michael J. Blood, not only working together but each one gaining massively from being alongside the rest. Absolute musical alchemy.
Liverpool producer Lo Five is typically self-effacing—these four hardware jams, he says, "have no legitimate place on a physical release." But plenty of artists would be proud to put these on their albums. They range from deep ("SLEEP" isn't far off from Actress at his introspective best) to dramatic (you could easily imagine the industrial-edged "DEAD TECH" on the soundtrack to some award-bedecked box set thriller). And crucially, each one is a complete exercise in world-building.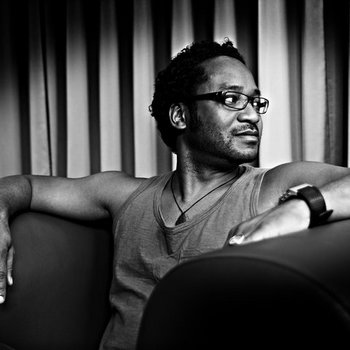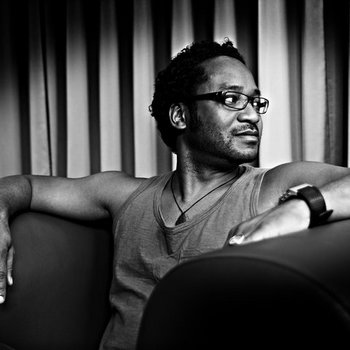 Merch for this release:
Vinyl LP
Along with the likes of Orlando Voorn and Stefan Robbers, Steve Rachmad was instrumental in establishing the Netherlands as one of the great techno nations. These three remastered classics show just why he is so revered. "Draghixia" starts with Robert Hood-style minimalism, but then expand into a baroque drama. "Hydroxy" is a glorious Drexciyan slice of electro-funk. But best of all is the warm chords and endless suspense of "Satyricon" which, over nine minutes, could make a whole dancefloor levitate.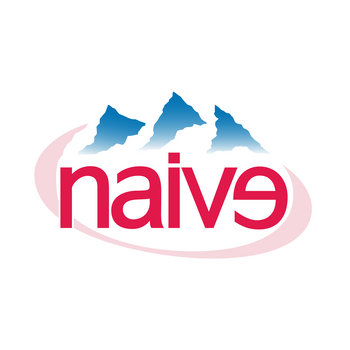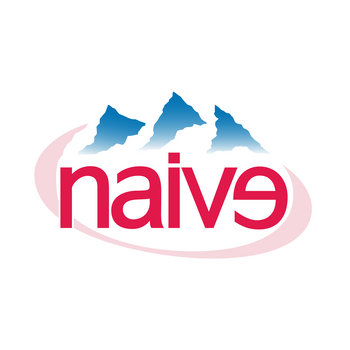 The naive label, masterminded by DJ/producer Violet in Lisbon, celebrates its fifth birthday with a truly extraordinary debut album from London's ELLES. The idea of a record charting the narrative of a night out isn't new, but few have done it with as much personal directness, trippiness, or sauce. Half-sung narration somewhere between Mike Skinner and Miss Kittin is interwoven with tracks that swerve and weave through vital details like "toilet talk," "sex," and its "afterglo." Its moods are complex, but it all crackles with the magic of nighttime life.
Various Artists
Cruise!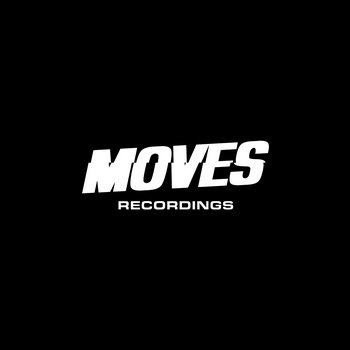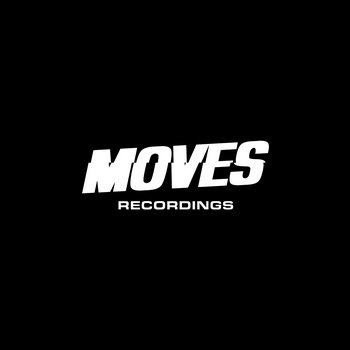 It's not often I get to write about an entirely new style, but—as far as I know, anyway—this is the first-ever international release featuring the sound known as"freebeat" or "cruise" in Nigeria. It's all about rough-and-ready production, gung-ho use of samples, and rave-style energy, with each track spawning hundreds of TikToks and soundtracking all-night dances at The New Shrine in Lagos. As you can hear on the five tracks featured here, it is the sound of pure, unadulterated joy.
Slaga Ft. Ricky G
"Igwababa"
Amapiano is often thought of as a smooth and harmonious style, but this Pretoria duo are here to kick that idea to the kerb. Slaga's drones and bonks and Ricky G's vocals are dissonant, insistent, and fierce on both tracks here, and the classic amapiano slow-burn vibe only serves to intensify the feeling. Somehow, it conveys a sense of both triumph and dread, even as it commands you to dance.
It's funny how some music just sounds illegal. Whether DJing or producing, Irish sensation Cici has a brilliant way of making you feel like you're at an illicit rave. Partly, it's by using obvious signifiers from three decades worth of free party/squat techno—like the way acid lines unfold—but there's something less tangible, too. Something about her spaces and dynamics conjures up an edge-of-the-world feeling, a sense that standard rules don't apply. Which is probably why those familiar riffs can somehow seem so fresh.
Merch for this release:
Compact Disc (CD)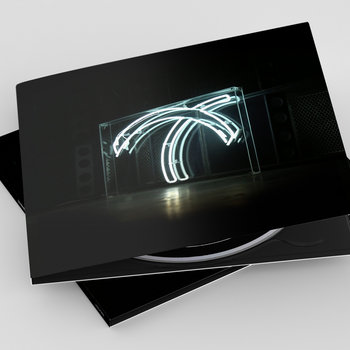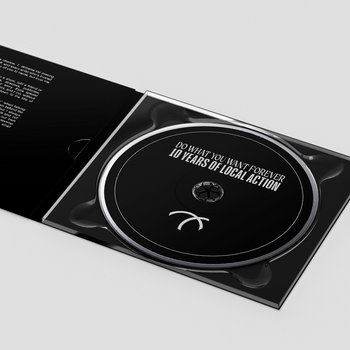 I. JORDAN, T.Willams, Finn, UNIIQU3: these are names to reckon with. The Local Action family is full of unique producers in the club music sphere who cleave tightly to the prime directive of moving bodies with maximum energy, while also filling every track with individuality and emotional complexity. To celebrate 10 years in the game, the UK label has picked nothing but classics from its oeuvre.
Misha Sultan
Roots
Merch for this release:
Cassette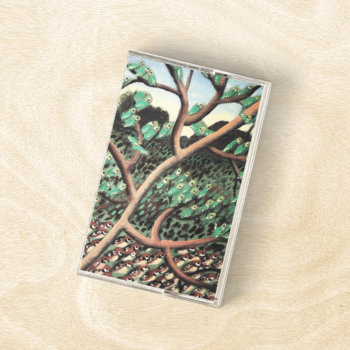 This Siberian artist is a dissident on the run from Putin's Russia—a harsh reality that is hard to process, given the warm-hearted, utopian vibes of his music. These eight tracks bubble with the classic fourth world vision of global music: a little '90s dub-chug a la The Orb, and a general sense that there's a beautiful world out there, even if it may not seem that way in many ways these days. The ever-excellent label Hive Mind are ensuring that 100% of income goes directly to the artist to help with his relocation.
Though immersed in club music all his life, Aubrey Fry has only turned to solo production quite recently. Living in the mountainous Welsh Brecon Beacons, he's produced some impressive, chugging, Italo-tinged techno. But now—inspired by becoming a father, and musing on the cycles of life—he's really hit the spot: At almost eight minutes of constantly evolving beat-free arpeggios, "The Loop" somehow manages to evoke peak festival moments, and has been causing scenes on dancefloors worldwide accordingly.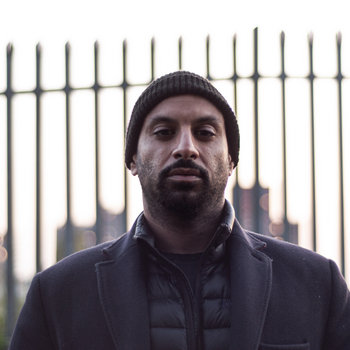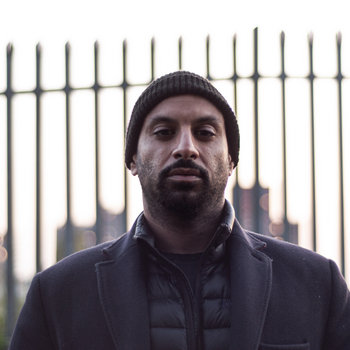 Merch for this release:
Vinyl LP
Londoner Vivek Sharda is one of the truest craftsmen of dub and dubstep—absolutely dedicated to the perfection of form through repetition. So it's slightly odd to see him step away from his usual minimalist style, with jazz, soul, broken beat, and ambient influences all in the mix here. Odd, but beyond delightful: these tracks crackle with so much invention you may find yourself doing a double-take in disbelief at some of the little rhythmic and melodic tricks. Vivek says these tunes are "out of the realm of the dancefloor"—but any dancefloor open-minded enough for these would be one hell of a party.
Merch for this release:
Bag, Cassette
Some things just don't age: jungle, acid, electro—all of them are sounds so basic in their functionality that they just seem to retain all their value as the decades pass. Case in point is this Detroit-UK alliance, which creates electro so pure it's way past being retro, instead transporting you down your cable connection into a parallel cyberpunk universe. You know all the zaps, all the bass growls, all the computer technology tropes and jerking rhythms; but its ability to electrify your body and synapses is still in full effect.