BEST ELECTRONIC
The Best Electronic Music on Bandcamp: March 2020
By Joe Muggs · April 02, 2020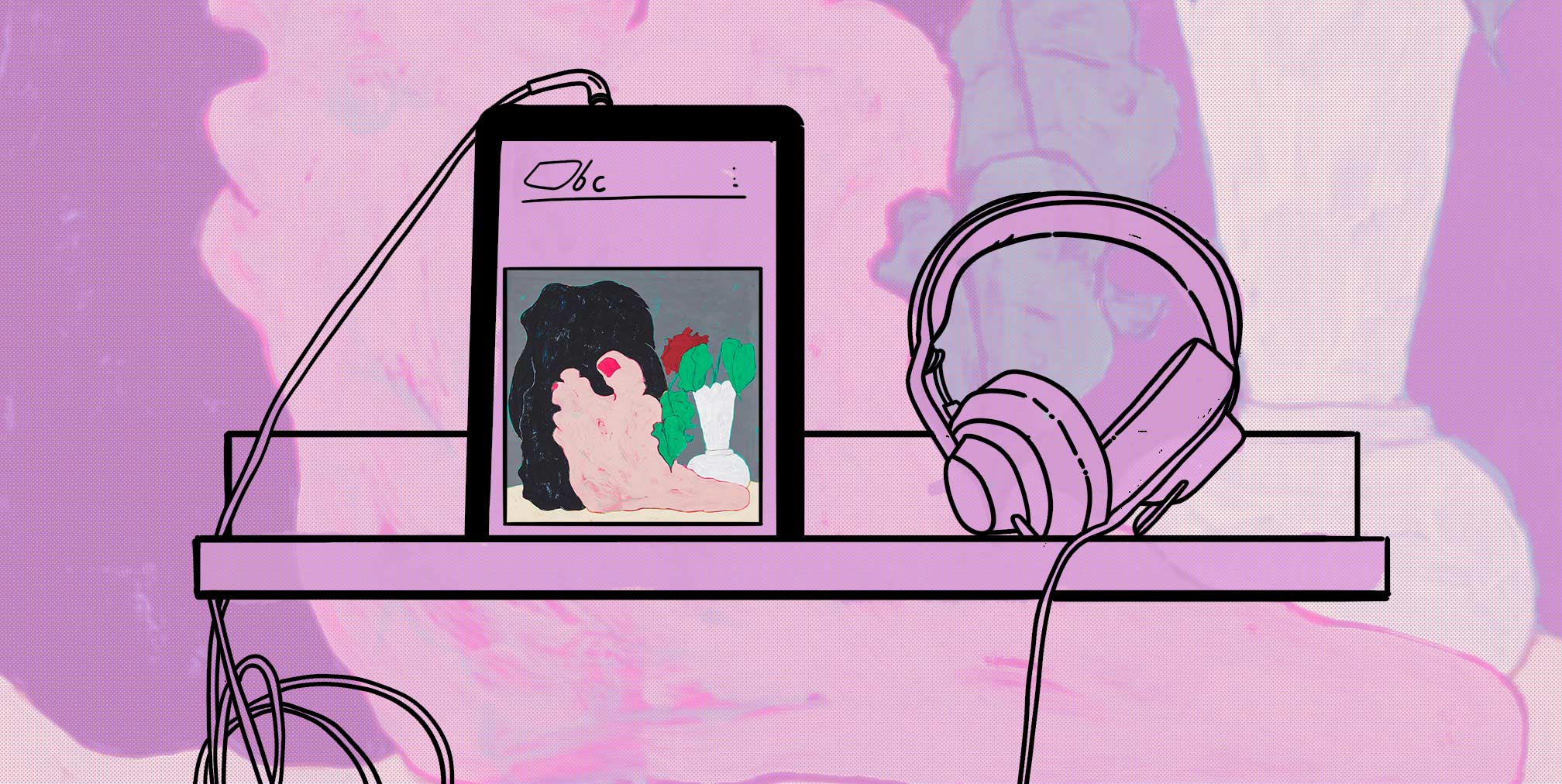 It may sound trite, but in times of crisis you realize just how much music means to you. And electronic music in particular has some special ways of offering succour. As we noted last month, the community and personalities around the music are a vital part of that: even as we're currently prevented from getting out and dancing side by side, people are finding new ways of creating new communal experiences online every day. And also, the music itself is important. Dance music is often purpose-built to take you away from your troubles, and into a happier place. There's plenty in this month's roundup that will do that. But it can also do a whole lot more: whether you need total hypnosis, gently lyrical sounds, stirring music to quicken your pulse, or even the catharsis of dystopian horror music that can allow you to unleash your worst fears for the world—don't worry, we've got you covered.
Beginning with his Dilla and FlyLo-indebted beat scene experiments of the late '00s, Nathan Jenkins, aka Bullion, has steadily grown to develop an altogether different—and decidedly more British—sonic identity. Mixing modern sonic science with classic electropop and a songwriting tradition that goes back through Hot Chip, Talk Talk, Eno, and Robert Wyatt, he's created a distinctively gentle, contemplative style that caresses the brain without ever being anodyne. And these five tracks are as good as anything he's done: you couldn't hope, in fact, for anything better for this time in isolation, staring out of the window and letting your thoughts gently unwind.
It's been 15 years since Lindstrøm's "I Feel Space" became an international club anthem, bringing the sound of Norway's cosmic disco scene to the world's attention. And yet the nation's wellspring of levitational, feel-good, slow-mo dancefloor anthems still has not run dry. Marius Circus has been a DJ on the Oslo scene since the early '00s, releasing music with increasing frequency since 2011. Now, he's made his debut album: seven tracks that are as warm-hearted and spiritually sustaining as anything his local compadres have to offer. It's all incredibly familiar—soft, sustained chord sequences, gentle synth arpeggios, everything as soulful and pastoral as the Pete Fowler artwork for this release. But it's a perfect case of "it ain't broke, so don't fix it." A real tonic.
Lighght, from Cork, Ireland, is a funny dude. But for all the knowing track titles and his frequent arch goading of the egos of Techno Twitter, when it comes to music, he's deadly serious. His preposterously titled Gore​-​Tex In The Club, Balenciaga Amongst The Shrubs, with its poetic interludes and stylistic twists and turns, was a major 2019 highlight; this follow-up EP maintains that high standard. Whether it's the aggressively jagged drums and dizzying reverb of "High Roller" and "Last Drums," the flying-above-the-clouds keyboard solo on "Blind and Overwhelmed," or the way "Some Men Just Want To Watch The World Get Turnt" gets within a whisker of commercial trance, everything here is geared towards making the kind of bangers you don't need inside-baseball knowledge to enjoy.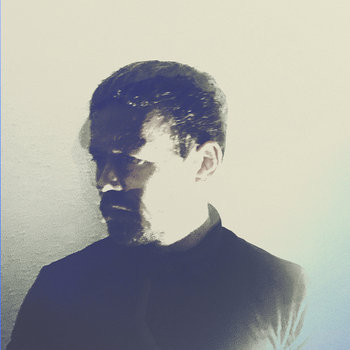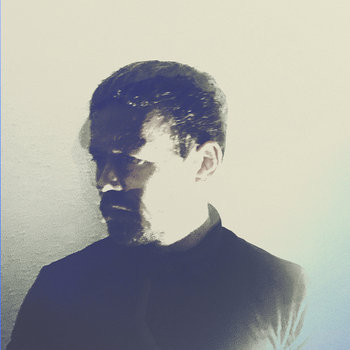 There's a certain kind of dark techno that almost feels like it seeps out of the walls in Berlin. It starts at the moodier end of Ostgut Ton's Berghain sound and heads deeper into the sewers—all the while keeping production values ultra high tech. It stops just short of full-on industrial metal pounding and distortion, but still surrounds every note with shadows and miasma. The first three tracks here exemplify that sound, but they're done with enough vim and vigor to somehow rise above (or crawl below?) the generic. They all have broken, staggered rhythms, they're extremely hypnotic, and their rising drones and chords manage to be genuinely unsettling—particularly on the title track which really feels like an outtake from a horror movie score. "Does Not Matter" applies those Berlin sonics to a stop-start drum'n'bass rhythm; the beat programming is a bit stiff, but the hectic ride is thrilling.
It never ceases to amaze how the more experimental edges of drum'n'bass continue to morph into ever new hybrids. Case in point: the Unchained label out of Hong Kong and mainland China, which represents dozens of different flavors of "ghetto halftime," "juke jungle," and other mutant variations on d'n'b. This compilation features talent from across the planet—the U.S., Canada, Italy and Netherlands—and leans heavily towards militant rhythms that emphasize a half-tempo lurch, with d'n'b's scampering percussion whirling around the atmosphere. But it's the contributions from Hong Kong and mainland China that feel freshest—most notably, the absolutely demented "Rudeboy" by Beijing's Radiax, which staggers, squelches and roars, feeling simultaneously like an expression of a world gone mad and a stirring call to action.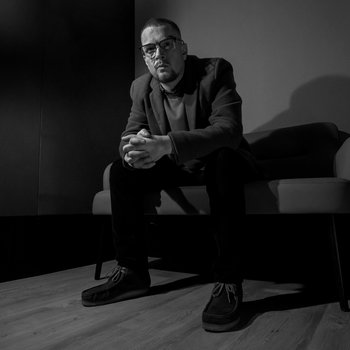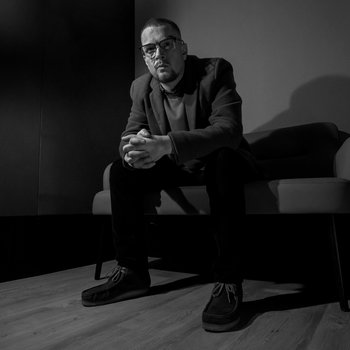 Jabru, from Devon in the English West Country, is one of the unsung greats of global electronic music. His album Ill Conceived was one of last year's best, and this low-key follow up maintains that high level of quality. Across its 12 tracks you can hear slo-mo house, broken beat, jungle, hip-hop, and deep dub. But there's a distinct musical personality coursing through the ultra-virtuosic breakbeat edits, the breathtakingly spacious production, and the ever-present soul vibe. Some tracks, like "Ogg Vorbis," are dancefloor demolishers; others like "Giro Dub" are ones to float away on. There isn't a weak track in the bunch.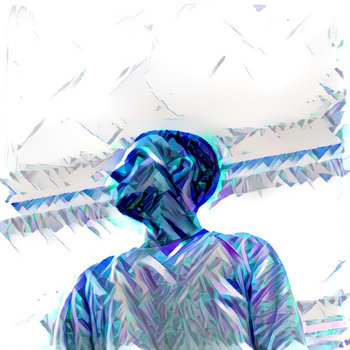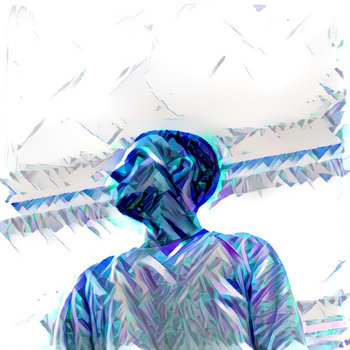 L.A.'s Dave Hanson's releases as Prism have been sporadic over the past decade, but when they do arrive they're always outstanding. He's heavily influenced by UK bass—bringing the razor sharp production qualities of Metalheadz drum'n'bass to bear on dubstep tempos—but also by his own schooling as a musician in jazz, modern classical, and Afro-Cuban music. "Mr. Lucifer" has all the energy and complexity you'd expect from those diverse influences, but there's also a punky directness in the way the song lurches from bass note to bass note, chant to defiant chant. It's a truly stirring track—perfect for when you need a righteous adrenaline boost.
There's very little information to be found about REX REBO, except that they are from Huddersfield in the North of England, and these are their "first experiments with making electronic music." There's certainly a roughness to the production quality, but that matters not one jot. The inventiveness of these six scampering, Braindance-y electronica pieces is off the charts. From delicate melodies to romping hardcore rave, shoegaze floating, to acid mudbaths—often in the same track—these songs are non-stop trippy stimulation.
Jacksonville
FON 
Merch for this release:
Vinyl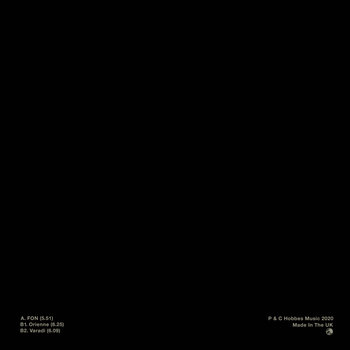 The Hobbes label from Edinburgh has been marking out a space between experimentalism and the demands of the dancefloor, and that work continues nicely with this, their 14th release. Chris Lyth—aka Jacksonville—is an adopted Edinburgher originally from Yorkshire, and he pays tribute to his roots with this EP's title (FON Studios in Sheffield—the "FON" stands for "Fuck Off, Nazis"—was one of the great wellsprings of Yorkshire bleep & bass at the end of the '80s). The sound is the furthest thing from retro, though: two-step garage, Drexciyan electro, Berlin dub techno, deconstructed club, and more are all stripped down to the barest essentials and rewired to create infectious, danceable grooves.
Merch for this release:
Vinyl LP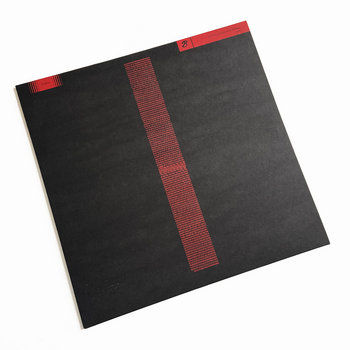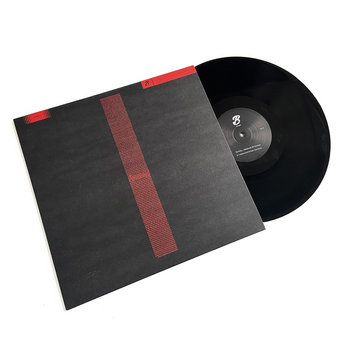 DJ Nobu, from Chiba city on Tokyo Bay, is beloved internationally by those who like their techno minimal. And on these two remixes of Chilean psychedelic band Föllakzoid, he demonstrates his craft with style. His 13-minute main mix slowly builds drones and rippling bleeps over a steady pulse; if you give it your full attention, it will draw you into a proper hypnotic state. The shorter "Daisy Remix" is much more traditionally techno. That song strips out the thick drones, emphasizing the rhythmic vocoder vocal cut-ups and tingly bleeps; but for all the immediacy of its sounds, it, too, evolves slowly, designed to bring your mind to altered states.
Merch for this release:
2 x Vinyl LP, Compact Disc (CD)
Jamie 3:26 may not as big a name as Frankie Knuckles or Marshall Jefferson, but to underground house and disco aficionados worldwide, his DJ sets are as almost as beloved. For other DJs, a chance to get your hands on some of the exclusive edits in his record box is almost too good to be true. But here they are! From the raw funk of Calendar's "Comin' on Strong," to the exquisitely produced percussion of Jungle Wonz's "The Jungle;" from Chip E's demented "It's House" to the unadulterated sass of Quest's "Mind Games," it's all unadulterated joy, straight from Chicago, the original wellspring of dance culture.
Hyroglifics & Sinistarr
BS6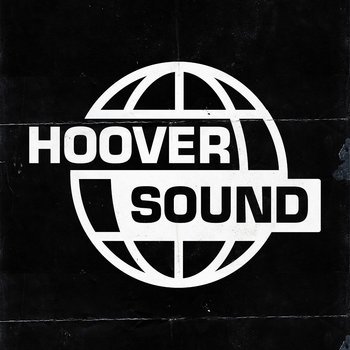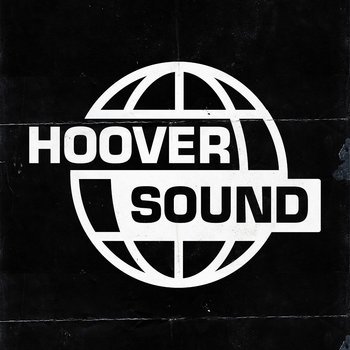 Merch for this release:
Vinyl LP
DJ Sherelle is very much the woman of the moment. Her sets completely energize the 160-170bpm territory between drum'n'bass and footwork, inspiring deranged scenes the world over. This EP launches the new label she runs with her fellow Reprezent Radio DJ, Naina, and it's an auspicious start. The UK/U.S. teamup of Hyroglifics and Sinistarr evades genre definition: there are certainly strong hints of the jit/Ghettotech of Sinistarr's hometown of Detroit, along with d'n'b, trance, acid, techno, and more. But for all its production finesse, this is anti-trainspotter music—it's fast, funky as hell, and it makes you want to work up a sweat. A high-drama South African gqom-inspired remix of the title track by London's ever reliable Scratcha DVA just further scrambles matters, in the best possible way.
Hoshina Anniversary
Odoriko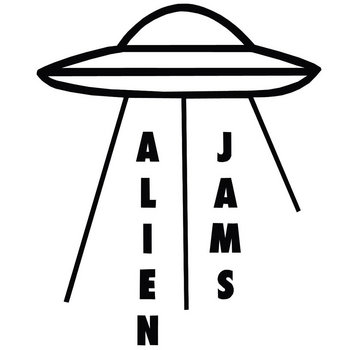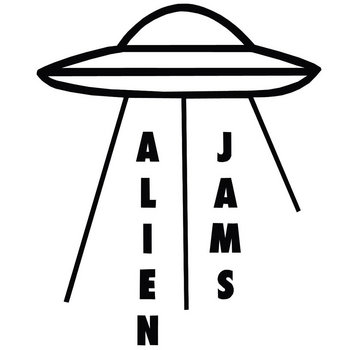 The Alien Jams label is not only shaping up to be one of the best in the game, it's also a label that constantly keeps us guessing. From ultra lo-fi techno to finessed electronica to startling psychedelic electro-punk, it veers all over the place; the only thing holding it all together is a distinct maverick spirit. This LP, from Tokyo's Hoshina Anniversary, might be the most uncategorizable thing the label has released to date. H.A. began his career a decade ago making raw dancefloor house/techno for relatively mainstream labels like Boys Noize, but he's spent the intervening years steadily deconstructing his sound. Now, his music exists in a rarefied state of dreamy abstraction. There are regular rhythms here, but they're rarely from drums: instead, there are rippling arpeggios of pure noise, sounds of the city, clicks and crackles flutter around the meditative spaces. It often feels like you're overhearing a conversation between some kind of extremely advanced and very non-human intelligences; the music is as discombobulating and strangely beautiful as that suggests.
Merch for this release:
Vinyl
Doc Scott's label ThirtyOne Recordings has featured some of the most advanced versions of drum'n'bass in recent years, but here, it goes altogether retro. Both tracks are firmly rooted in the "techstep" sound that Scott himself, along with labels like Emotif and No U Turn, pioneered around 1996. Uncomplicated rhythms, big drum sounds, snarling, sustained bass tones, sudden dramatic pauses and drops, and relentless forward momentum are all present, and work just as well as they always have. "No Doubt" is the gem here: the addition of a soulful vocal snippet and a sense of breathlessness turn the mechanical machismo into something sexy.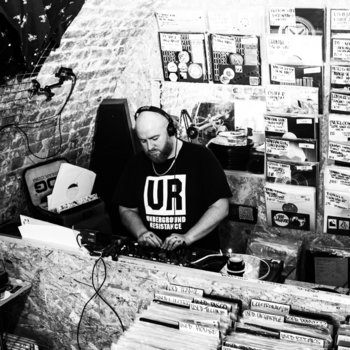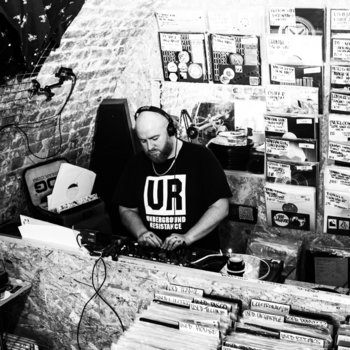 Merch for this release:
Vinyl
Hardcore techno and gabber, with pounding kickdrums that operate at the 160+bpm tempos more commonly associated with d'n'b, are beloved by hipsters right now. But very few people are making the sounds as mind-fryingly weird as this Southeast Londoner. These three tracks are comprised of the oddest, most liquified and insidious sounds, with ambient interludes and steady intrusions of rhythm, such that you might not realize at times that you're having your skull caved in by a hardcore kickdrum until it's too late. It's not often you come across something this individualist; when you find it you should treasure it, however disturbing it might be.
Crammed Discs from Belgium has been releasing rebellious international fusions for 40 years now, and their spirit remains as punkily exploratory as ever. Ekiti Sound, the musical alias of London-Lagos musician Leke "Chif" Awoyinka specializes in making fantastically spiky electronic collision of sounds from Europe and West Africa. The producers he's chosen to remix tracks from last year's Abeg no Vex only adds to that glorious intermingling. London's Stan-ley & BeatSoul turn "A Song for Lara" into an emotionally intense house music journey, letting the Yoruba vocals carry you away. Canadian producer Hrdvsion cuts up Pidgin obscenities over trap beats and techno chords. And Frenchman Soul Edifice turns "Alutere" into a breakbeat and acid high velocity flight.
Christoph de Babalon & Mark
Split
Merch for this release:
Vinyl LP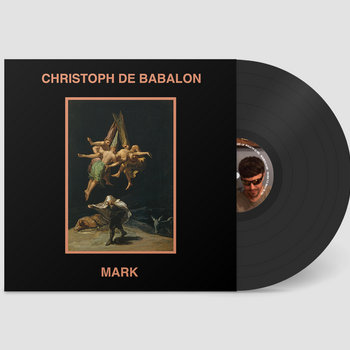 Want to lose yourself in impeccably crafted rhythmic complexity? These delicious German (mainly) drum'n'bass rollers are for you. Veteran producer Christoph De Babalon has been associated with some violent and distorted music, having released music on Alec Empire's Digital Hardcore Records and Kid 606's label Tigerbeat6. But there was always a subtlety to his work, and that quality has only grown over the years. The three tracks here are pure suspense—hovering chords and haunted house atmospheres embellishing the Photek-like filigrees of breakbeat. Relative newcomer Mark has released Metalheadz-indebted sounds on Ostgut Ton's experimental A-Ton label, and his "Incantation For The Protection Of JC" rolls out deliciously refined breaks in that vein. "Duet For Melodica And Claves" does precisely what it says on the label: it's a bit of dubswise ambient, just melody and clicks. It's one of the loveliest things you'll hear this month.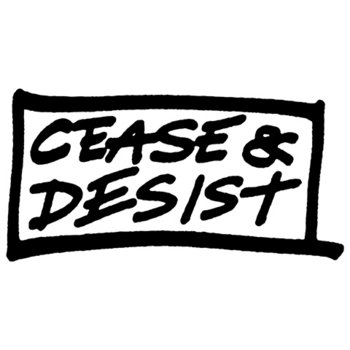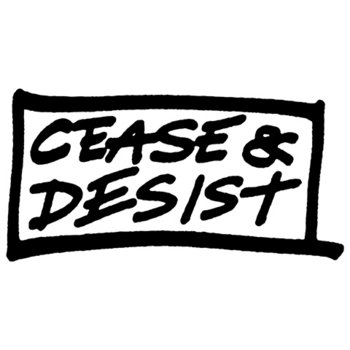 Merch for this release:
2 x Vinyl LP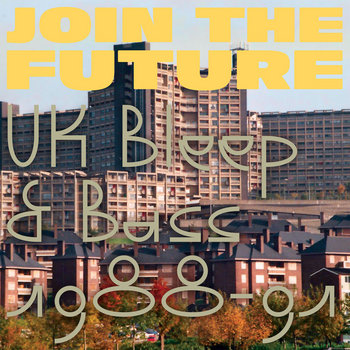 You'll be reading more about Matt Annis' book and compilation about the Yorkshire bleep'n'bass explosion on Bandcamp Daily soon, so we'll not hold forth too much about the context here. But it is well worth noting that this is one of the most essential records that will be released in 2020. Put together with Glasgow's Optimo Records, and mastered by wayward studio legend Rob Gordon formerly of FON Studios (see above!), it captures a moment in UK history where Caribbean soundsystem values met NYC b-boy pursuit of excellence, Detroit visions of the future, and a bloody-minded English individualism to create sounds that would alter the course of rave history. This album has the perfect balance of big names and obscurities, and every single track contained herein is eminently playable in a rave now as much as at home. It's also an inspiring reminder of just how much cultural power can be generated by a very few wayward individuals turning relatively simple technology to their own ends.