BEST ELECTRONIC
The Best Electronic Music on Bandcamp: July 2022
By Joe Muggs · July 25, 2022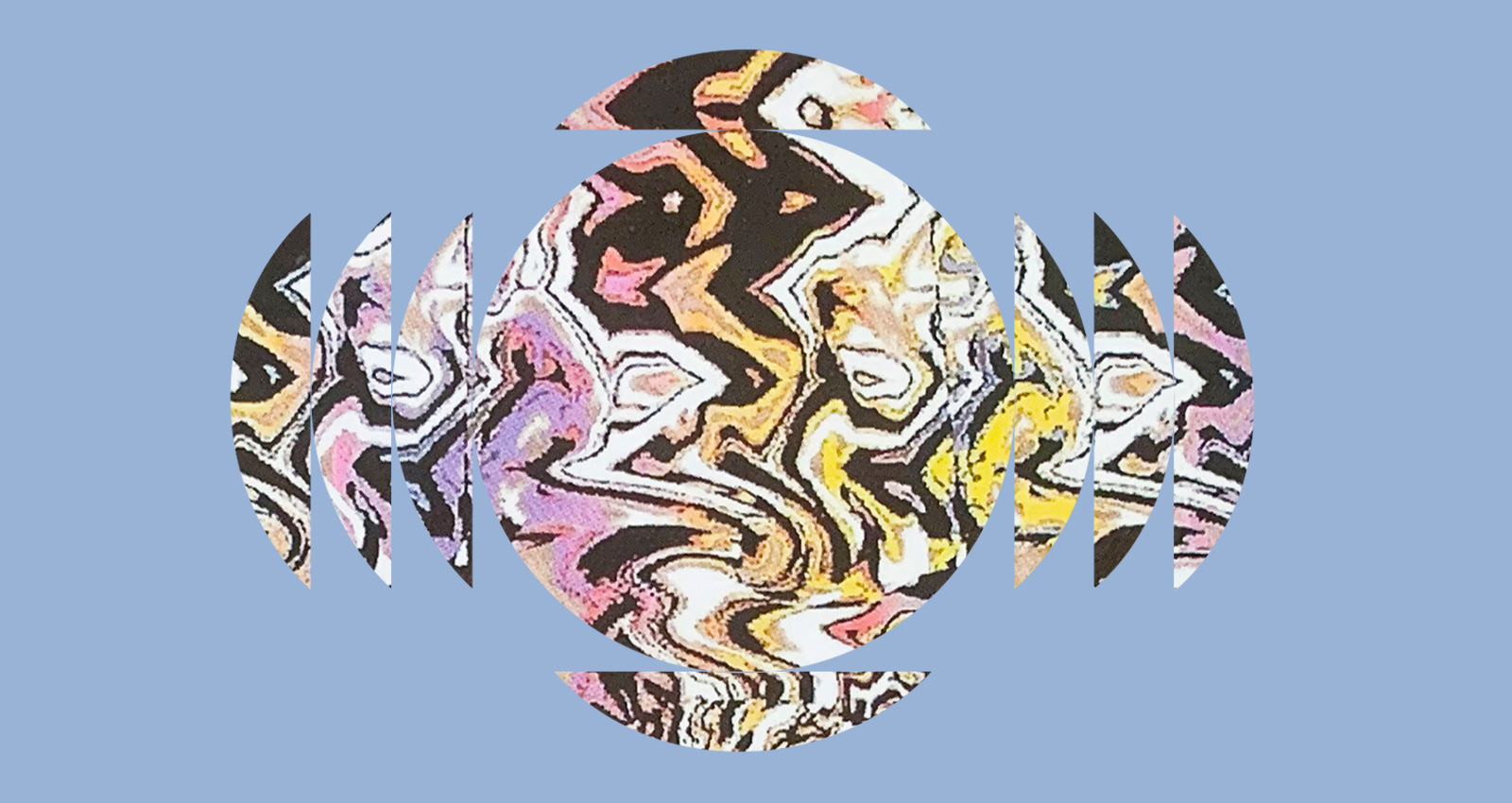 There are landmark projects this month from some of the biggest names of the 21st century UK bass explosion: Mala, Kode9, and Kuedo. Each of these is hugely ambitious, creating entire worlds of their own that reward lengthy exploration. There's even more science fiction world-building from Posthuman and JBS with Ambient Babe Station Meltdown. But don't worry, this isn't all about headphone voyages; each of these records has at least one foot on the dancefloor, and we've got plenty of bumping house, wriggling garage, infectious disco-punk, and sledgehammer-swinging industrial techno as well.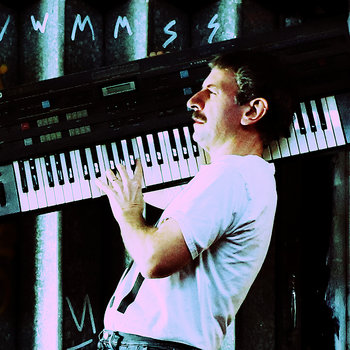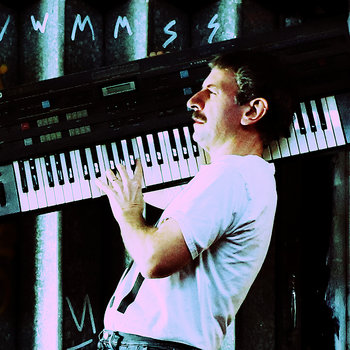 Merch for this release:
Vinyl LP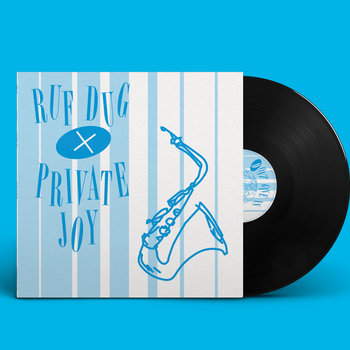 The '80s revivalism present in Manchester/Ibiza producer Ruf Dug's Balearic street soul—all ultra-clean synths and insistent melody—is really easy to get wrong, resulting in facile kitsch. Crucially, RD understands both the production sophistication needed to keep the sounds from being cheesy, as well as how to inject real emotional depth into compositions. Singer Private Joy adds Sade-style richness—in both the street soul and the reggae versions—and it's also worth copping RD's instrumentals, where the subtlety of his marimba licks and synthetic horns really shine.
Parisian singer-songwriter Léonie Pernet's single is a fantastic, politicized bit of shoegaze/dreampop, but Jennifer Cardini and Damon Jee's vocal remix and dub are something else. They keep the dreamy drift and high drama of Pernet's melody, but weave them into a six-minute electropop-disco-punk epic that takes us back to the '00s glory days when DFA used to turn indie rock into dancefloor gold on a weekly basis.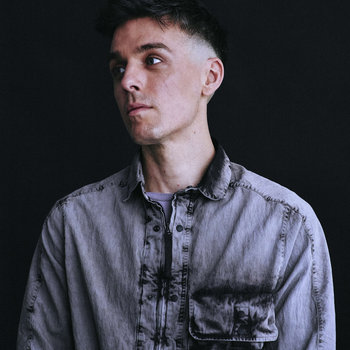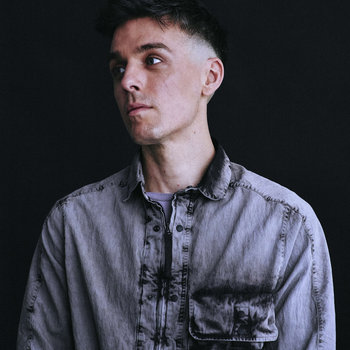 Merch for this release:
Vinyl LP, Compact Disc (CD)
Jamie Teasdale is a master of joining the dots in electronic music. With Roly Porter in Vex'd, he created fearsome dubstep-rave hybrids; in his solo work as Kuedo, he has found natural points of connection between footwork, grime, trap, ambient, and the most dramatic of sci-fi scores. In the six years since his last album Slow Knife, he's been doing a lot of work in actual soundtracks—and, unsurprisingly, that dominates here. There is less darkness and discord here than on Slow Knife, and more sense of exotic worlds to explore. Which is not to say it's free of existential terror; but there's a lushness that makes it a delight to immerse in.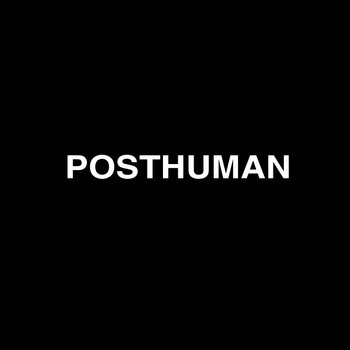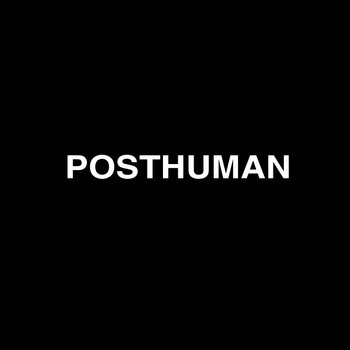 UK duo Posthuman are capable of creating some slamming acid tracks, but when it comes to long-form music they tend to go more meditative—as this new album demonstrates. Harking back to mid/late '90s electronica—think Artificial Intelligence compilations, Pete Namlook's deep space ambient, the eerie drift of Boards of Canada—Echo Almaz East creates some fantastically moody atmospherics. It might not have the express narrative concepts of previous PH albums like Mutant City Acid, but it absolutely matches them in compelling world-creation.
Merch for this release:
Vinyl LP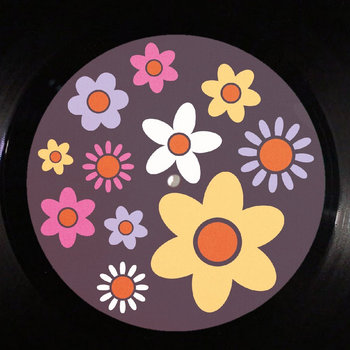 There aren't many in the game delivering the pure essence of deep house music in its original sense like Baltimore-via-Detroit producer LADYMONIX. As ever in her work, this EP delivers bumping beats with sampled jazz licks and warm, synthetic chords. But each track is so full of character that it never feels cookie-cutter. Highlights include the hugely hopeful funk synths of "Big Beat" and the masterful interweaving of Robert Owens-like vocal snippets with gurgling acid in "Blow Your Mind".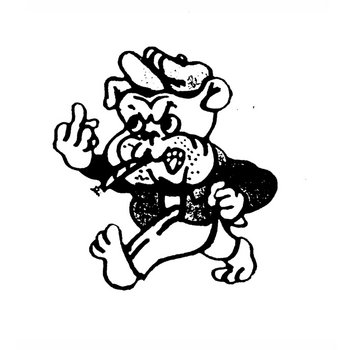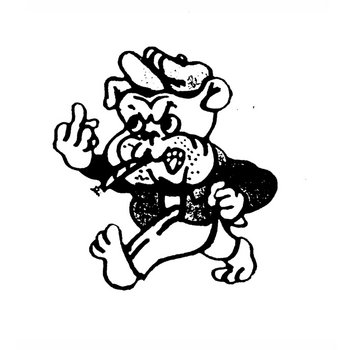 Merch for this release:
Vinyl LP
"New dark swing" is what bloggers called it back around the turn of the millennium: The stripped-bare, crisply produced, bass-heavy UK garage which would mutate in short order into dubstep. It was short-lived but pivotal sound, and now Danish producer Adam Schierbeck—here on a Manchester "no-nonsense club music" label—recreates it with glorious gloss and menace. The five tracks here glide through the night like a blacked-out BMW, showing that the futurist vision of 20 years ago is still very much viable.
Morwell calls this "emotional soundsystem music," and that's as good a description as any. The title track pulls the classic Burial trick of looping an androgynous voice over a two-step beat; but unlike Burial, Morwell makes it hyper-present, its swelling strings and shivering chimes speaking of the heat of the middle of the dancefloor, even as they are shot through with sadness. "Guide and Protect" is funkier, but also moodier, bouncing on its heels as it assesses the dangers and pleasures of hot evenings.
Merch for this release:
Compact Disc (CD), Vinyl LP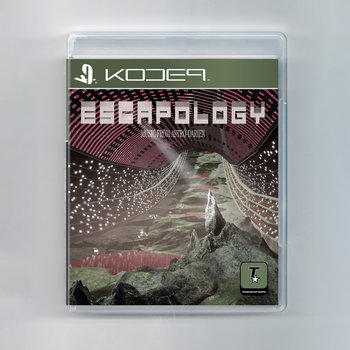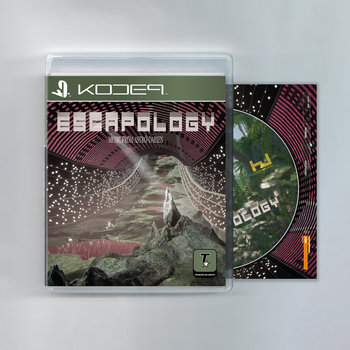 Hyperdub founder, academic, and general polymath Steve "Kode9" Goodman is known for his grand conceptualism. But his approach is visionary as it is intellectual. His latest album is part of a wider audio-visual-fictional sci-fi project called Astro-Darien, and it really feels like a future world unto itself. Fragments and bursts of ambiance and rhythm join together to take you somewhere that's very confusing but also very vivid. There's plenty here to make you think, and even more that works directly on the senses.
Recorded in Berlin in 1993 from an abandoned trailer-turned-mobile recording studio, when the notorious Spiral Tribe soundsystem decamped to the city, this LP is a high water mark of illegal rave music. The furious industrial techno and gabber doesn't have a single clean line on it: everything is raw, rusted, dangerous, and punk as fuck. Incredibly, it still sounds fresh now—maybe it's the sense of impending apocalypse in the zeitgeist, but this remains thrilling and galvanizing from start to end.
Joe Armon-Jones and Mala
A Way Back
Merch for this release:
Vinyl LP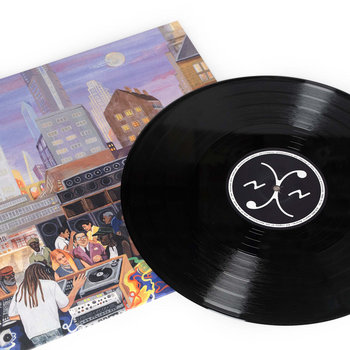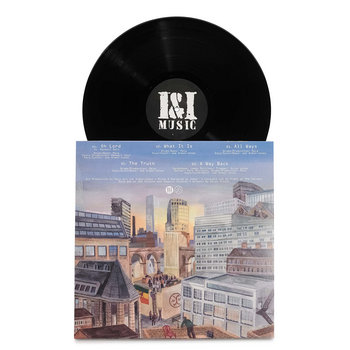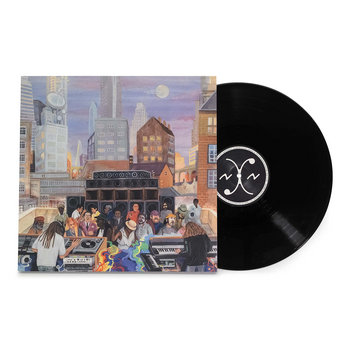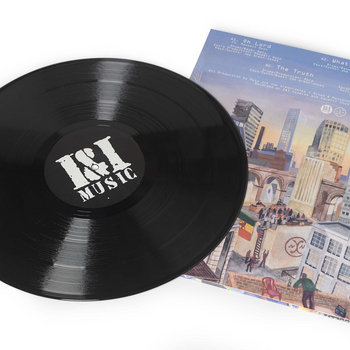 Digitial Mystik/DMZ deep bass mastermind Mala has gradually expanded his work with live musicians over the years, but this collaboration with the keyboard superstar of the new London jazz generation is something else. Over five tracks, Joe Armon-Jones's soul synths and liquid piano licks are blended into the heaviest of heavyweight dub in the most delightful of ways. It never feels like genre fusion, more like a true meeting of minds—and, as the artwork suggests, creates a feeling of sanctuary in its sound.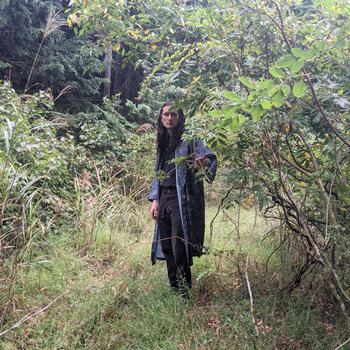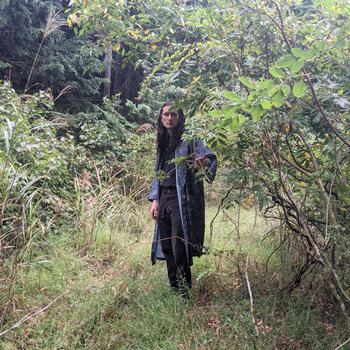 Merch for this release:
Vinyl LP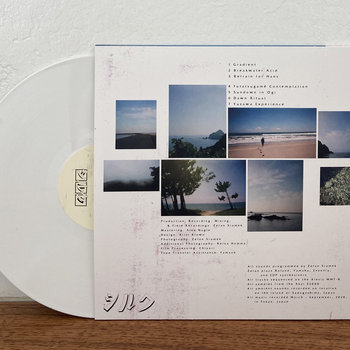 Canadian-in-Tokyo Zefan Sramek has found his perfect musical home with L.A. label 100% Silk. Everything about his fusion of house, New Age, ambient, and '80s funk—made to sound zoned-out and simple, when in fact it's devilishly well finessed and complex—dovetails perfectly with the label's aesthetic. The music here is instantly pleasing, but it also lingers with you, commanding you to come back to it again and again.
Canadian singer-songwriter-producer Rhiannon Bouvier has a distinctive way with slacker trip-hop and R&B. Here, as on her debut album and last year's collaborative EPs with Telemachus, her voice is deadpan to the point of being sinister, and the beats capture the mixture of jitter and slow flow of the very best trap production—with the addition of an extra shimmer of field recordings and abstract micro samples. As ever with her EPs, she offers up instrumentals of all three tracks, all of which are well worth the attention of bass music DJs of various tempos.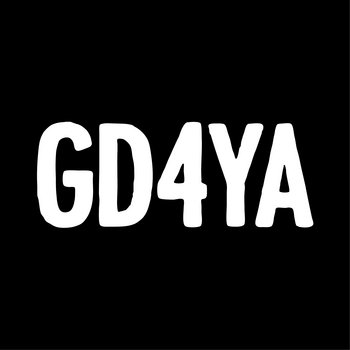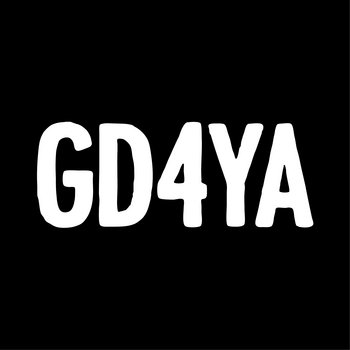 Merch for this release:
T-Shirt/Shirt, Vinyl LP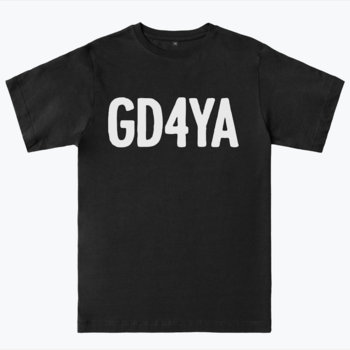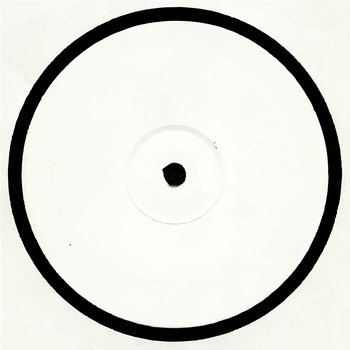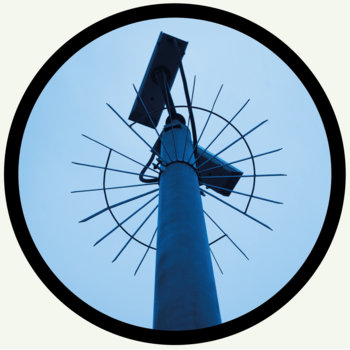 South London collective GD4YA's mission to dissolve the boundaries between UK garage and jazz continues apace. Both original tracks here have an Afrobeat roll to their live drums; but where "Twin Carbon" is densely packed with sound and topped with a piercing mono synth solo, "Incognito" is sultry and full of dub space, with chords floating elegantly through it. The former is remixed into a tough four-to-the-floor garage slammer by young duo Y U QT, while ZeroFG twists the latter into a sultry dream of a two-step groover.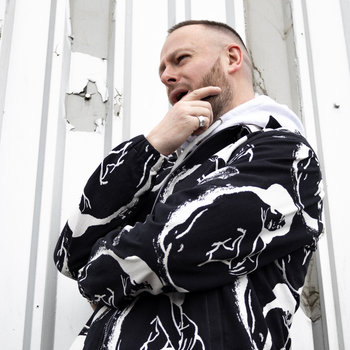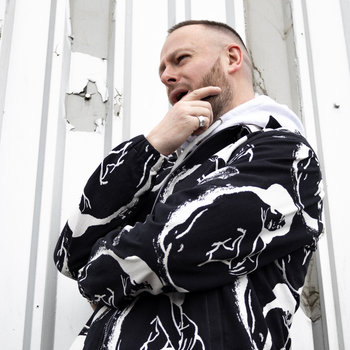 Multiple generations of Bristolian talent combine dubstep, grime, and other soundsystem innovations—along with the most staggeringly huge bass you'll hear this month. The original track is a deep dubstep classic from 2009 by RSD—aka Rob Smith—Smith & Mighty and More Rockers, whose foundational place in UK bass culture starts way back in the '80s. Multi-genre master Sam Binga has tweaked it brilliantly with a bit of grime lurch and warble, and along with his instrumental take, he's made a vocal version featuring Bristol MC Sylla. All proceeds go to South Bristol youth charities.
Ambient Babestation Meltdown & JBS
Who Goes There
Merch for this release:
Cassette
There's mystery, sleaze, conspiracy and magic in the four collaborative pieces between producer JBS and Ambient Babestation Meltdown—best known as a DJ, but here delivering tricky, insinuating, mind-dissolving ASMR-whispered narratives and recitations. Between them, they somehow manage to combine every kind of alley-creeping, neon-lit, smoky-backroom electronic sound of the past 40 years. You can hear deep dubstep, Chris & Cosey, Belgian new beat, Californian beanbags-and-fractals ambient, and a whole lot more. But you may not even note any of that, so swept up will you be in this enveloping sci-fi-noir soundworld.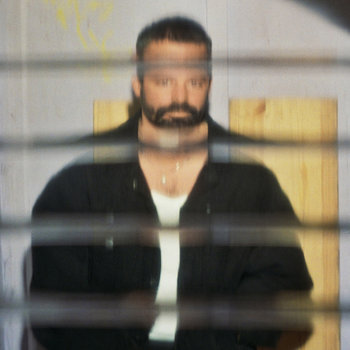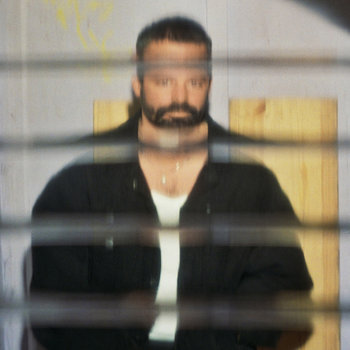 Merch for this release:
Vinyl
We may be beset by drought, fire, war, and economic chaos, but dance music's capacity for optimism even in times of trauma abides. These four modular, synth-heavy tracks from Berliner Fantastic Man unashamedly hark back to years gone by: Underground Resistance techno in "Gondwana Dance"; The Orb-adjacent dub house in "Low World Order" and "Party Rug"; and mellow, sunrise acid-and-pianos rave on the self-explanatory "By 1990-91." But they're not wistful throwbacks. Each bubbles with the same determined yearning for better times these sounds always had.