BEST ELECTRONIC
The Best Electronic Music on Bandcamp: February 2023
By Joe Muggs · March 08, 2023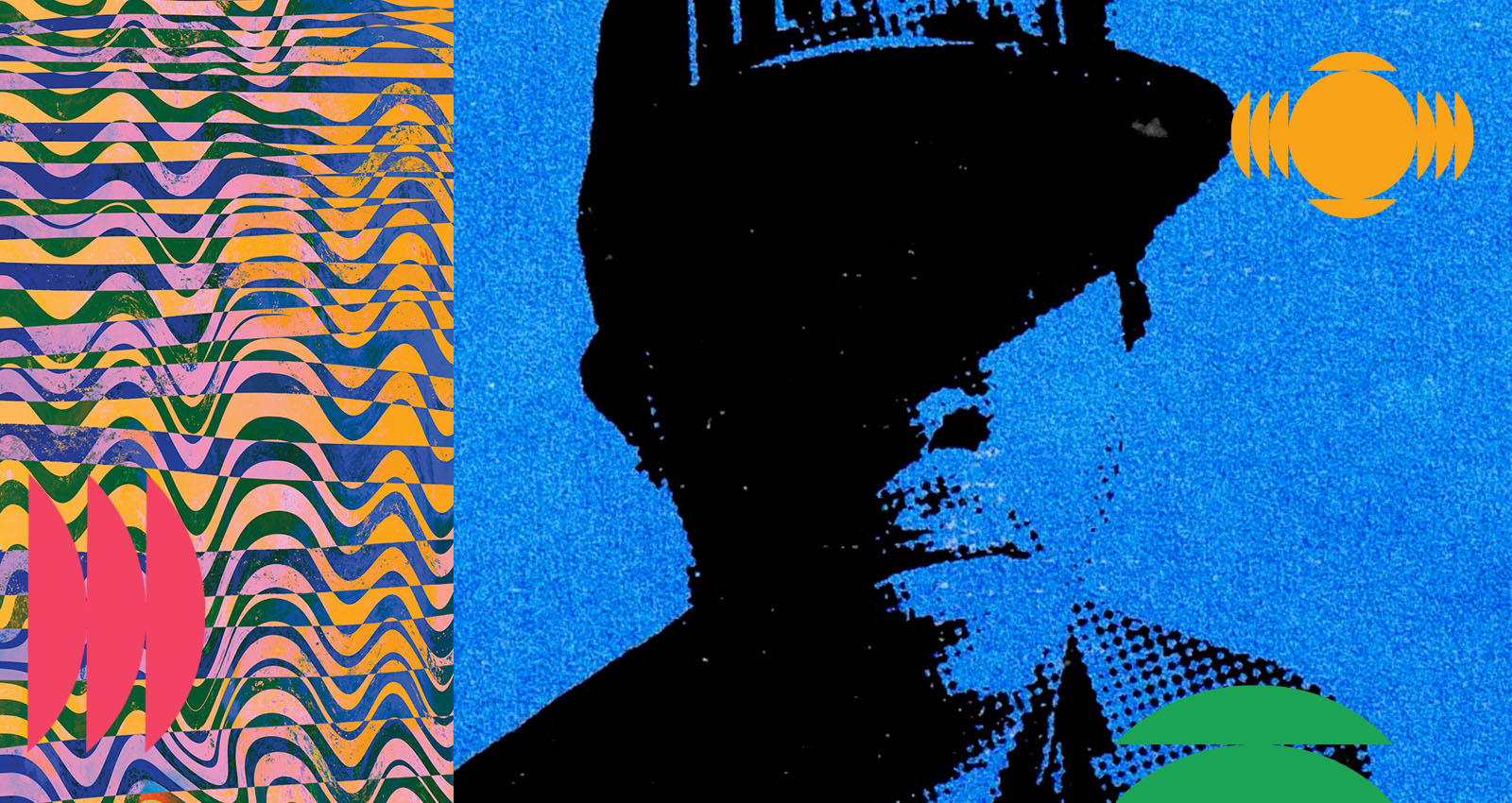 Once again we see the ebb and flow of trend and influence in dance music bringing patterns to the surface. This month's releases are heavy on the proto-jungle/breakbeat hardcore sounds of the UK circa 1992, with fresh takes from new school UK scene leader Sherelle, arch conceptualist Meemo Comma, and Tennessean genre masher Bored Lord—as well as OGs from the Metalheadz/Reinforced crews revisiting their roots. There are also two flavors of heavyweight digi dub from California and Texas, some extremely futurist drum & bass and footwork, some Polish-Japanese hyper-psychedelic rap, a Finnish archival cassette label, "Beautiful Acid," and even more indefinable sounds…
Merch for this release:
Vinyl LP, Sweater/Hoodie, Other Apparel
For her first proper EP, Bristolian DJ-producer Yushh finds a home on K-Lone and Facta's label Wisdom Teeth. It's a perfect fit: Ultra-fine detail, huge open spaces, and futuristic finesse merge with deep roots in dub sound and culture, making for a gloriously uncategorizable but coherent EP. There's high-velocity drum & bass, dancehall chug, and garage shuffle—but none of them appear as genre rule enforcement, but rather as different flavors in a heady brew.
Merch for this release:
Vinyl LP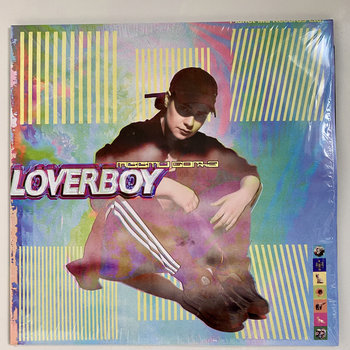 Lara Rix-Martin—aka Meemo Comma—loves a concept album. 2019's Sleepmoss centered on nature and dissociation; 2021's Neon Genesis: Soul Into Matter² on anime and Jewish mysticism; and now Loverboy focuses on rave culture, masculinity, and English working-class identity. It's built on extremely familiar early '90s hardcore rave and arena dance elements, with lots of cascading breaks, growling bass, and lush chords blurring menace and euphoria—plus occasional moments of violence via dialogue samples from Brit gangster movies. Rix-Martin creates her own language from all of this, completely upending expected structures and hierarchies of sound so the music asks complex questions, even as it retains the turbocharged fun of its inspirations.
Merch for this release:
Vinyl
Italian producer ADIEL has built an impressive catalog over the past half-decade, working with some major names on the forward-thinking fringes of techno—people like like Rrose, Lucy, and Donato Dozzy. For this EP she's on Pinch's label Tectonic—recently back in action after a year-long hiatus—and in fine form. There's two-step and breaks rhythms here, but the fundamental drive comes from high-velocity, four-to-the-floor techno kicks, and it zooms along like a sports car on the Autostrada.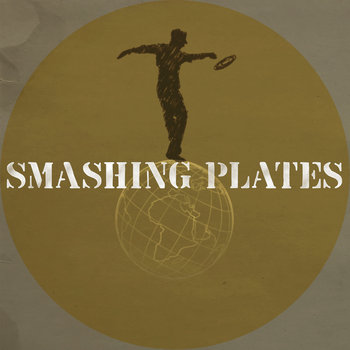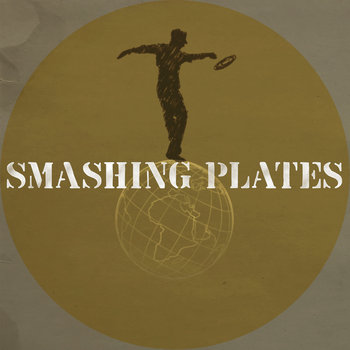 As a DJ and producer, the UK-based Martin Lefteri has long been a great joiner of historical threads, and that continues here. His focus is on mid-'80s Europe, and he traces lines of influence between the party scenes in London, Paris, Brussels, Rimini, and Ibiza, with neon electropop absorbing both goth and funk influences. The result is something that's deceptively simple and memorable, but which quickly overwhelms with deep hypnosis.
David Harrow is a true musical Zelig, popping up at unexpected but pivotal moments in experimental/club music history from the start of the '80s in London and Berlin right through to the present in L.A.. And he's still crackling with invention. This album harks back to his dub days as a keyboardist in Adrian Sherwood's On-U Sound collective, but it's mainly done with modular synths, chirping and singing to one another, filling the dub spaces with sound as if it were the ecosystem of a tropical forest. Topped off with shakers, congas, and melodicas, it's something like a more electronic take on African Head Charge at their most genial. It creates a whole world of its own over 15 tracks, and Harrow is clearly as in love with the possibilities of sound as he's ever been.
Detroit veteran, now Berlin resident, Monty Luke has long had an activist string to his bow, and his label Black Catalogue has continually showcased Black electronic production talent and the Black roots of dance music. This eight-track compilation is absolutely bubbling with greatness: Alfa Juniors FC's quirky, high-speed jazz-electro; King Britt's modular techno; Craig Sherard's downbeat groove with Amp Fiddler in intense form on keys; and Luke's own velvet smooth, classic Detroit house are just the start—there's an ocean of intriguing sound and groove to dive into here.
Various Artists
7Ai9
Merch for this release:
Vinyl LP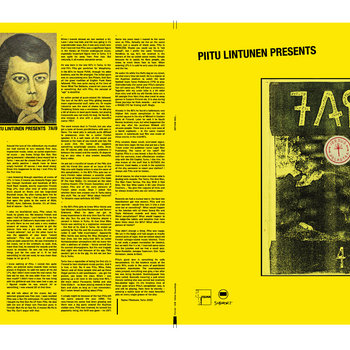 A quirky compilation, this—but when does Finland label Sahko ever play it straight? Collector and archivist Piitu Lintunen has gathered tracks from '80s synth music and abstract sound cassette demos from Finnish and international experimental musicians and embellished them with a couple of new tracks—from Glasgow's CLAIR and Maine's Corum—plus a rework from fellow countryman Jimi Tenor. When listened to blind, it's hard to pick out what's old and what's new, so expertly is this sonic ritual assembled.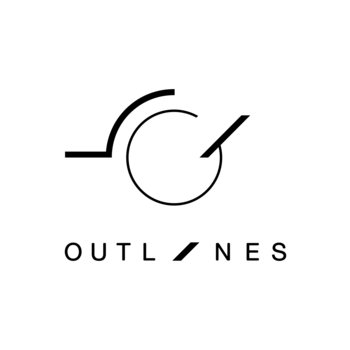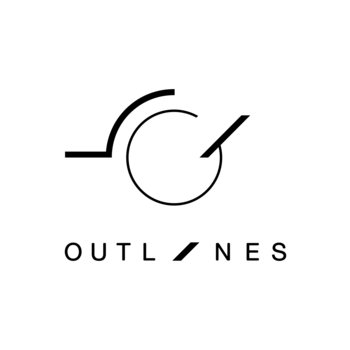 Merch for this release:
Cassette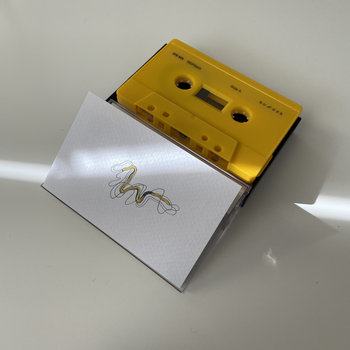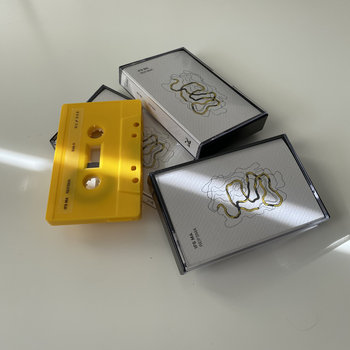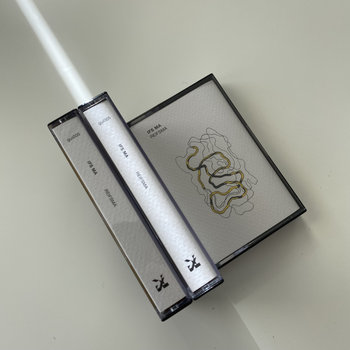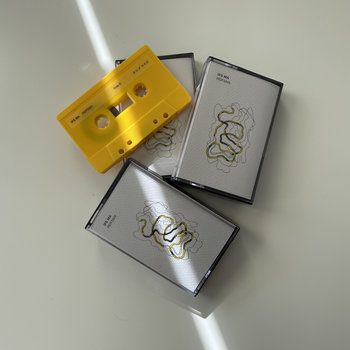 Poland label outlines has long championed weird, advanced, complex sounds rooted in Chicago footwork, but even by their high standards, this is absolutely extraordinary. Over eight tracks, Polish production duo IFS create huge bass tones and trippy rhythms alongside tones that slip, slap, and gloop against one another—all while Japanese vocalist MA raps and chants over and around the music. It's properly mind-bending, and will undoubtedly count as one of the best—and certainly most distinctive—releases of the year.
Moon Rack is a youthful label showcasing artists from across the UK with a real knack for unearthing talent. These 15 tracks lean towards what, in the old days, might have been called "IDM" or "breakcore," but there's nothing here that's dorky or awkward: the more complex rhythms sit happily alongside house, dub, vaporwave, and ambient, and it's unified by lush and glossy production and a fundamental commitment to the pleasure principle.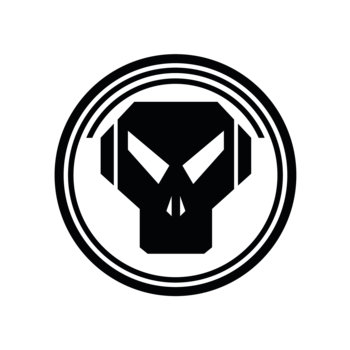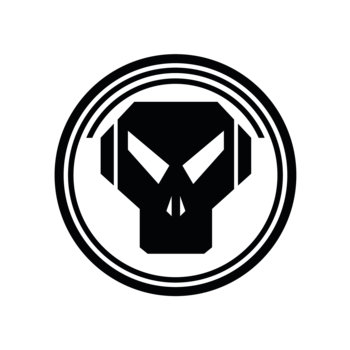 A collaborative effort between Goldie's Metalheadz and 4Hero's reinforced-music to celebrate more than 30 years of comradeship, Back to School digs into the pre-jungle breaks of the labels' very early days. There are two reworks of classics by Tek 9 (aka 4Hero's Dego) and Goldie under his alias Rufige Kru, plus a new track in the old style by label allies Stretch & Enjoy. Breakbeats clatter, discordant synths penetrate your skull, and all capture the darkest euphoria of rave at its most hardcore in 1992/93 without ever feeling like a museum piece.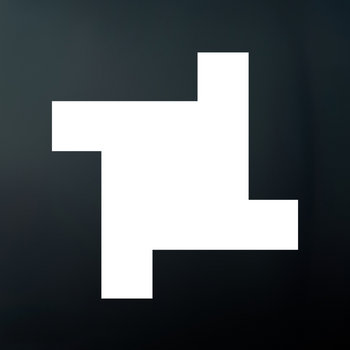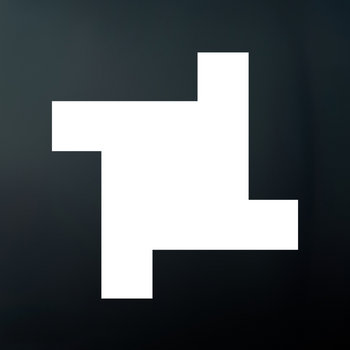 Merch for this release:
Vinyl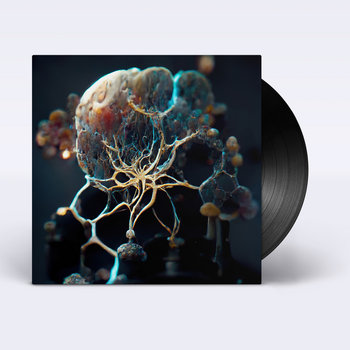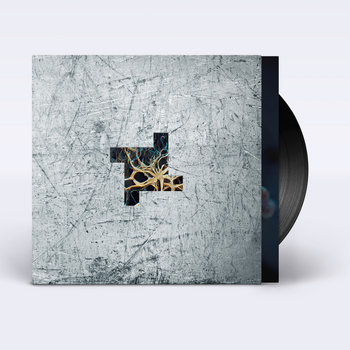 New generation UK rave kindred spirits I. Jordan and Sherelle bring a burst of pure energy to fabric series 'originals.' Jordan's "M1 M3" is a hymn to old trance, fizzing with the excitement of the early '90s before it got too formularized and dictatorial in its rushes and breakdowns. Sherelle's "GETOUTOFMYHEAD" keeps the whizzy kickdrums, but embellishes them with spooky, trippy, subliminal synths and voices and a hammering metallic hardcore piano, for a 4am heads-down, no-nonsense slammer.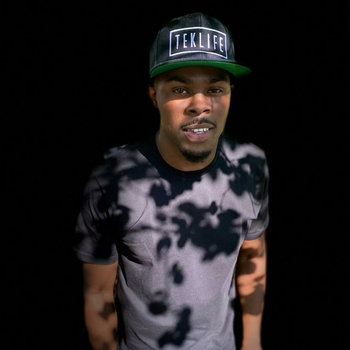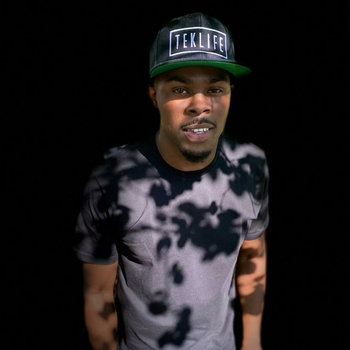 French label Moveltraxx remains an important nexus for keeping true-school Chicago footwork sounds alive, and this EP from Chi-town original Manny is up there with their best. There's plenty of classic jamming-sample pile-ups with obvious house roots here, but the real gem is the opener "Bubbly." The audacity of its rhythm switches and slurpy, gloopy synth work will make you double-take, and it manages to take you on a whole psychedelic journey in under three minutes.
Memphis-born Oakland resident Daria Lourd covers a lot of bases—she comfortably touches on club, hardcore, hyperpop, and even has an EP of nu-metal reworks under her belt. But on this nine-track release, she's homing in on a kind of platonic ideal of breakbeat. Across a range of tempos, you can hear hints of Jersey and Baltimore club; Chicago hip house; UK rave; trip-hop; and more, but really it's about boiling the techniques of these things down to pure essences, creating a sound where nothing matters but movement.
Merch for this release:
Compact Disc (CD)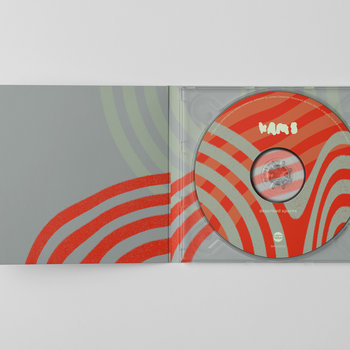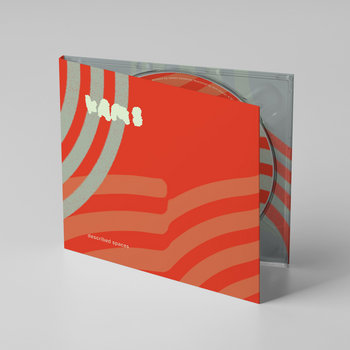 UK electronic journeyman Kams has had quite a few aliases over the years, as well as making some connoisseurs' favorite downbeat tunes with Normal Position and Samuel & The Dragon as well as recently founding the outstanding label Metr Music. Now he's connected with Mighty Force, which most famously released Aphex Twin's first EP—and the pairing makes a lot of sense. Most of this album sits squarely in the post-Aphex "braindance" style, breakbeats and acid cavorting around one another with the emphasis on "dance." But Kams's style is very individual, and he makes those acid synths sing in a very distinctive voice. Stick around for the eight-minute closer "Beautiful Acid," which feels like a whole new age of New Age music.
Cloud Lord
Mod
Joe Moses, aka Need For Mirrors, is a mainstay of UK drum & bass, with releases on pretty much every important label as well as running the Soul In Motion club and label with fellow OG Bailey. His partner in Cloud Lord is Krust—an even more legendary figure, whose classic track gave SIM its name. Together they are making music that, incredibly, doesn't look to the past but keeps d&b's futurist ethos at its heart. These four tracks are deceptively delicate sounding at first, with their clipped drums and subtly pulsing riffs; but get the soundsystem properly fired up, and they're devastatingly heavy.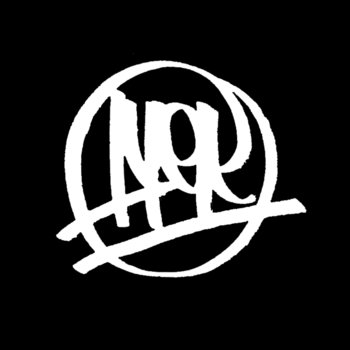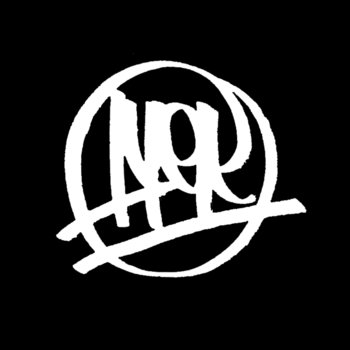 San Antonio, Texas musician Anthony Mendoza Martins generally operates in a kind of post-FlyLo/Dilla-beat-scene style, but for this one-off track, he's dropped the crunching breakbeats and gone for the purest of techno-dub instead. It's a little in the classic Basic Channel mold, with lots of radiant layers of hiss and crackle, but with a lot more bubbles, crackles, pops, and some lush little melodies floating through the warm waters of dub echo.