BEST ELECTRONIC
The Best Electronic Music on Bandcamp: February 2021
By Joe Muggs · March 02, 2021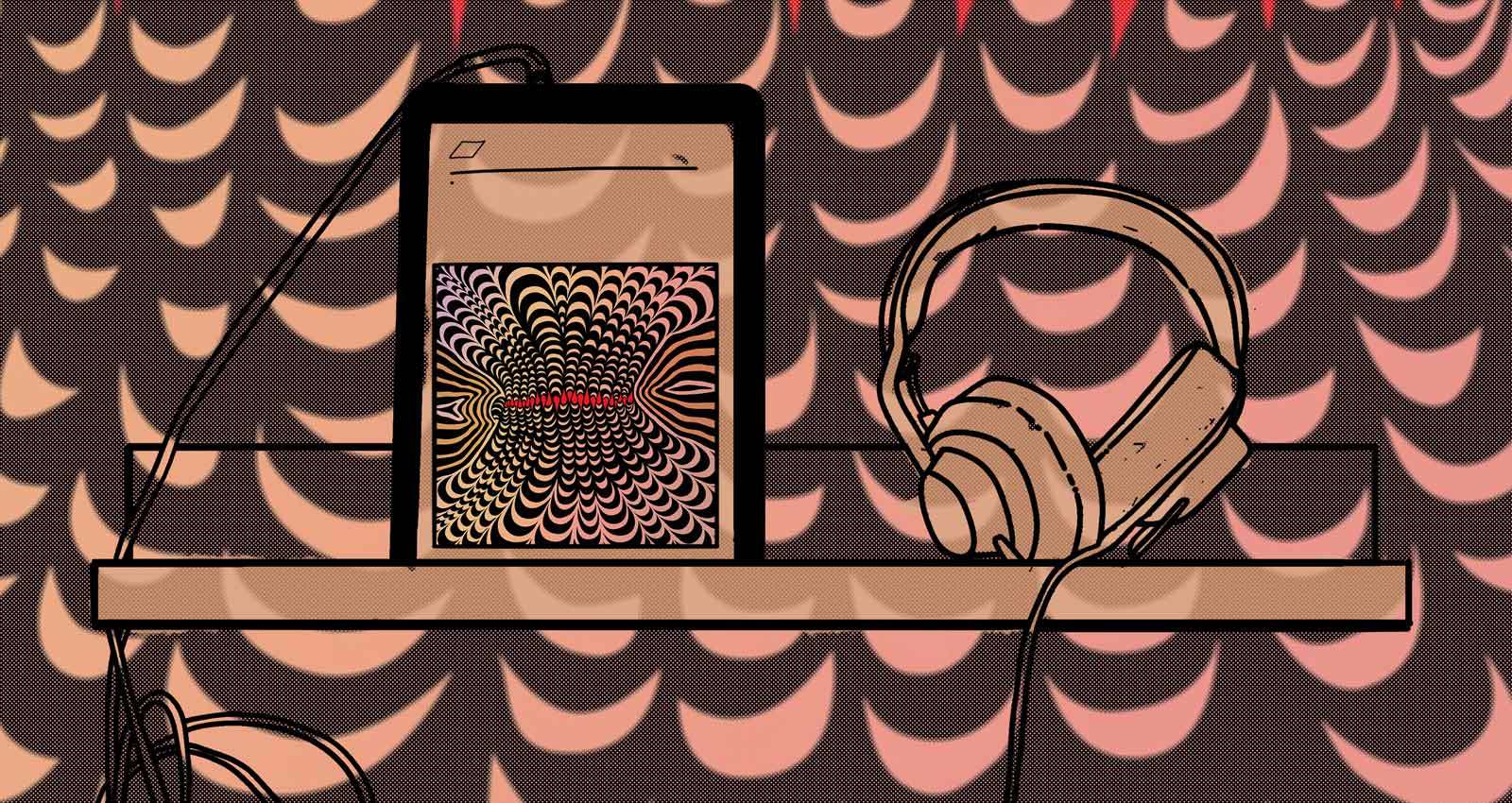 As the disorientation of life in this new era continues to challenge us, electronic musicians are parsing these strange feelings into wonderful sounds. This month, we've got intimate acid dub, heartbroken bassline, Austrian ultra-funk, baby-making grime, and a whole lot more besides. However you're feeling, there's something here for you…
This compilation of mostly new artists—and released by a new UK label—is a thing of joy. Aside from a few ambient interludes, it bounces across rhythms from happy hardcore, dub techno, UK garage, booty electro, footwork, and more, full of rapid edits and tiny snatches of pop and soul vocals that are sprinkled through it like glitter. But this isn't the jagged glitch of deconstructed club—it's closer in spirit to post-Aphex Twin "braindance" in the way it prioritizes both rubbery funk and delirious fun.
Merch for this release:
Compact Disc (CD)
The Tokyo-based Diskotopia label is approaching its 10th anniversary, yet it remains as exploratory as it's ever been. The same can also be said of the music of its U.S.-born co-founder Brian Durr. This album is yet another radical shift for him. Where he's previously been inspired by grime and club music, here he's weaving classic gothic, industrial, and shoegaze influences into his sound. The effect is bleak but gorgeous, with an air of deep introspection.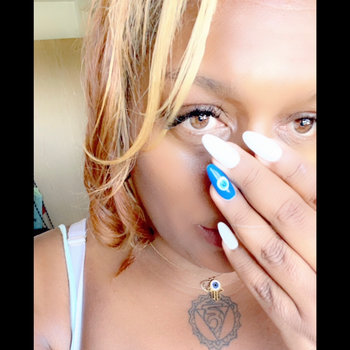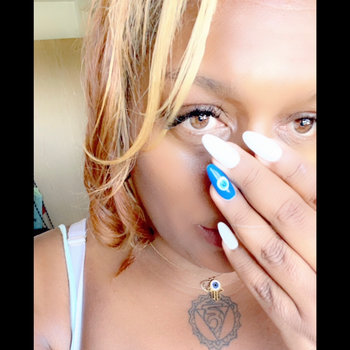 London radio host (as Queen Bekz) turned producer, Becky On The Beat, makes the intention behind her music plain in the titles: Her last EP was called Kinks, and there's a track on this new EP called "140 Baby Maker." The grooves here all swing, with a low-and-slow, hip-hop-meets-dub sound that's reminiscent of dubstep renegade Commodo. The real gems here are the tingly bleep melodies on "Grill Pioneer," and "Queen Bekz" which consists mainly of jarring, exhilarating sub bass.
Amandra & Karim
Sqala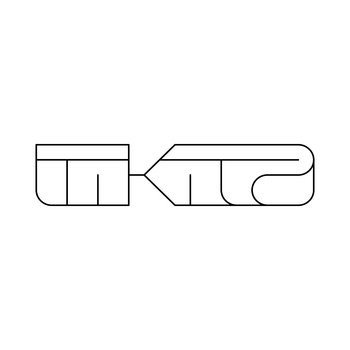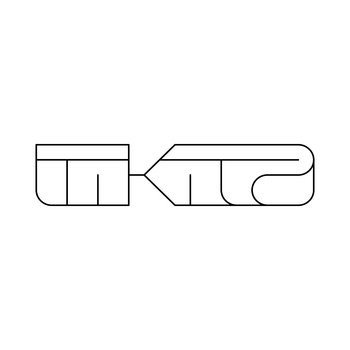 Merch for this release:
2 x Vinyl LP
If you're into deep, spacious techno, you probably don't need my recommendation: Just scanning Sqala's tracklisting and seeing remixes from Sweden's Dorisburg, England's Forest Drive West, and Italy's Donato Dozzy and natural/electronic.system will be more than enough for you. But if you don't already know those names, you should give this a try anyway. But be warned: You need to immerse yourself. The original tracks are from Karim—who runs the Morrocan label Tikita—and longtime friend Amandra, and the remixes are exercises in the appreciation of beautifully crafted percussion and natural sounds that circle around one another endlessly. Be impatient with them and you'll get nothing. Stick with it, and who knows where you'll end up?
A wonderfully undefinable EP courtesy of Planet Mu founder Mike Paradinas. There are three tracks of—roughly speaking—acid house, and one of electro with the same trippy gurgles running through it. But there's a fierce modernism to the production, as well as an eerie emotional depth to the composition, that keeps the songs from feeling retro. This isn't stylistic experimentation for experimentation's sake, it's just good.
There must be something in the Austrian water that encourages preposterous fractal funk. Over four tracks for Pittsburgh label VALE, d:engima recalls the flamboyance of fellow countryman Dorian Concept. But where the latter creates fireworks through hands-on keyboard virtuosity, d:enigma dazzles and frazzles with digital edits and slithering synthesis. But the principle is the same: juddering hip-hop grooves with deeply weird, psychedelic firework sparks firing off in all directions and dimensions.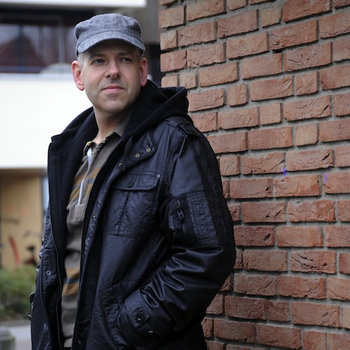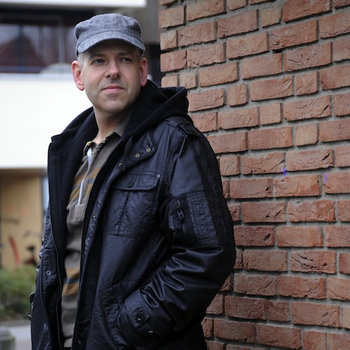 Merch for this release:
Vinyl LP
Whether recording as Florence, Acid Junkies, or one of a dozen other names, Eindhoven's Stefan Robbers has been one of The Netherlands's truest techno champions for over three decades. He recently entered into a partnership with the label Delsin to revive his imprint Eevo Lute, and after a set of re-releases, he's also revived his first alias, Terrace, for new material. And it's glorious: Acid gurgles, melody soars, structures twist and turn—it's full of the machine funk of the Detroit originators, and somehow still feels like the future all these years on.
Copenhagen resident Cristian Vogel is a very different sort of techno veteran. The Chilean-British producer has no truck with classic sounds: Every record he's ever done pushes the envelope, and his 25th (!!) album goes further still. Conceived and recorded in lockdown, it deliberately leaves behind all expectations of club music; rhythms slip in and out of sync and the familiar becomes unfamiliar, all to generally mind-mangling effect. It's some of the strangest—but also the very best—techno you'll hear this year. Essential!
With his recent releases, Joe Caithness has been embarking on a project to expose the emotional core of the rowdy bassline house of the Midlands and North of England. These two tracks are his best yet. The UK-garage-derived rhythms are stripped apart and rebuilt in strange new forms, topped off by sad, yearning vocal snippets—"sugar kiss me," "just one touch"—which nag at your emotions long after you've heard them.
INVT & Nicholas G. Padilla
Más Ayà
Miami's prolific INVT crew mix UK rave styles (jungle, garage, dubstep) with strong Latin-Caribbean flavors. On this collaboration with local comrade Nicholas G. Padilla, they've ramped up the woozy, tropical ambience, while still keeping the beats and bass rolling, resulting in something truly intoxicating.
The Super Drama team from Southeast London are unequivocally, to use their own words, "GAY GAY GAY QUEER QUEER QUEER": their compilations a representation of the tight-knit local club and social scenes, but the music on their compilations is anything but parochial: The three slow, chunky, but highly finessed house/Italo disco grooves here (plus one subaquatic breakbeat track) speak of a universal late-night interzone where you'll forget who you are and not care that you've forgotten. A fantastic example of dance music's ability to simultaneously dissolve and reaffirm identities and cultures.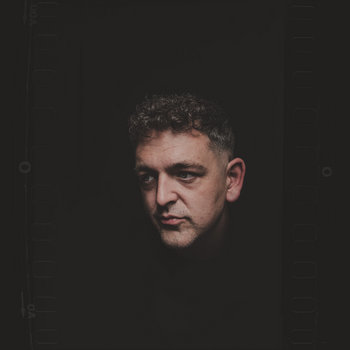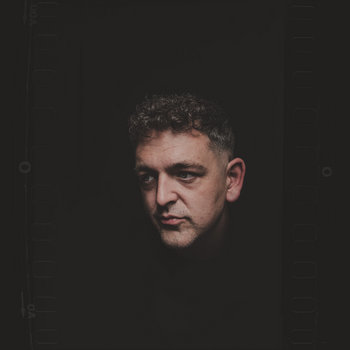 Merch for this release:
Vinyl, Vinyl LP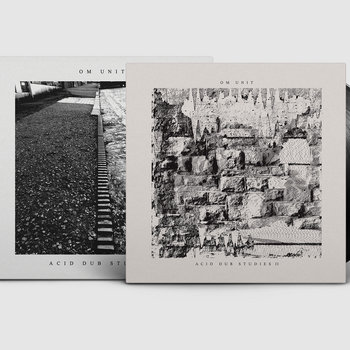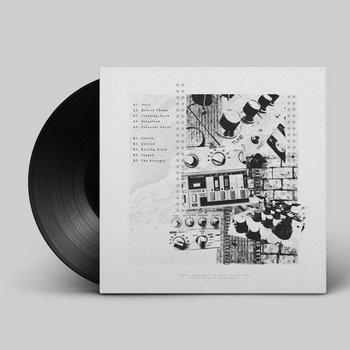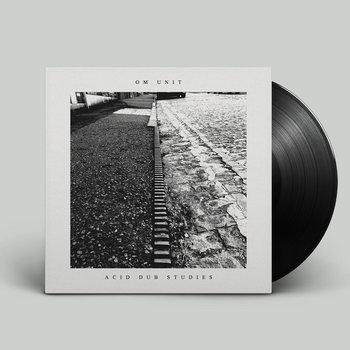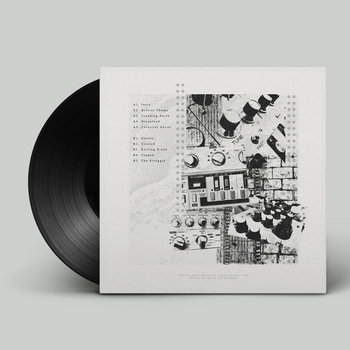 Jim "Om Unit" Coles has veered around the edges of electro, drum & bass, and ambient over the years, generally with a wide-screen aesthetic. This album, though, is altogether more intimate. It does exactly what it says: dub—with a melodic and spatial sensibility entirely true to its Jamaican origins—played on the synths and drum machines of acid house. It's absolute magic. Operating under these constraints clearly suits Coles, because this is dreamy, enveloping, heart-stirring—and possibly the best thing he's ever done.
Merch for this release:
2 x Vinyl LP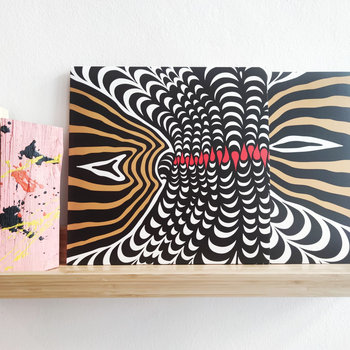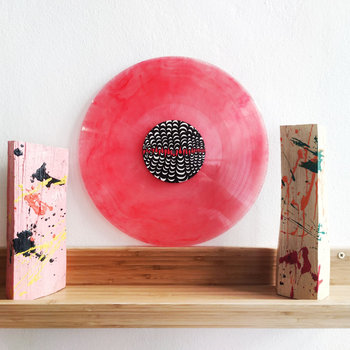 Prolific Canadian bass music producer, Chrizpy Chriz, has a lot of the bro-friendly tendencies that can set people's teeth on edge. There's a love of extreme detail and constant gnarly mutations in his sound that bring to mind Hollywood CGI spectaculars. However, this album for Czech label YUKU steers clear of the worst excesses, partly by avoiding the over-maxed loudness that typically plagues this kind of music, and partly by actually grooving. CC's dubstep, techno, and "neurofunk" drum & bass rhythms all roll along, never feeling like they're building towards the all-dominating drop. There's a strong sense he wants to get peoples bodies moving, not just make them bang their heads.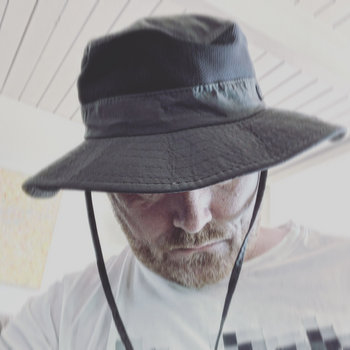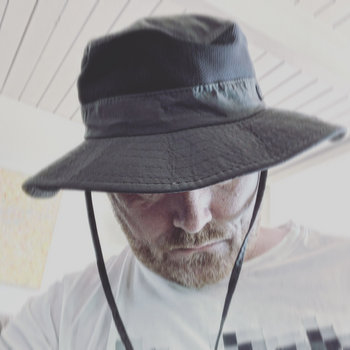 Californian Brit Kharis O'Connell built these tunes inspired by his exploration of desert landscapes—and rarely has a concept been so perfectly expressed. Techno, electro, and half-time drum & bass form the underlying framework, but this is all about the surface textures. There's a tactility about it that evokes cracked earth, sharp stones, gravel, peaks and crevasses, while chords and echoes shimmer like heat haze on empty horizons. Like those landscapes, it's both inhuman and beautiful.
Merch for this release:
7" Vinyl
Breakbeats seem to be back in favor in dance music, so it's nice to have a new mixing tool from "the DJ's DJ," Jerome Hill. These two tracks cut up super familiar b-boy friendly breaks and basslines with such joyous aplomb that only the most sour-faced snob could not be moved to motion. Sometimes, dance music should be emotive, exploratory, puzzling; other times it's good to have something like this: A celebration of pure groove.