BEST ELECTRONIC
The Best Electronic Music on Bandcamp: August 2020
By Joe Muggs · September 01, 2020
Never let anyone tell you that the only reason dance music exists is for dancing. There's nothing wrong with that—but most of the truly important records have more to them than that. There's an intentionality built into the beats. Building communities, paying tribute to friends present and lost, remembering times past, making connections between cities, strengthening the identities of those whose identities are denied by others… this stuff matters.
And in the time of lockdown, with the usual certainties taken away—and, in particular, records being used for dancing—it's clear a lot of people have been thinking about those other purposes. And so among this month's picks we have two musical memorials, multiple fundraisers, as well as records that crackle with purpose. Sometimes that purpose is to make you move; but in these times, even that can feel radical.
Merch for this release:
Vinyl LP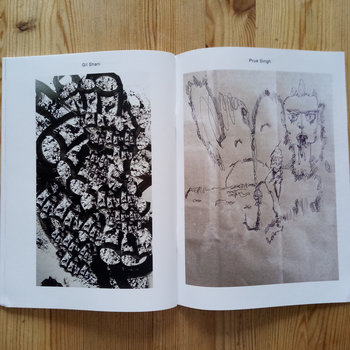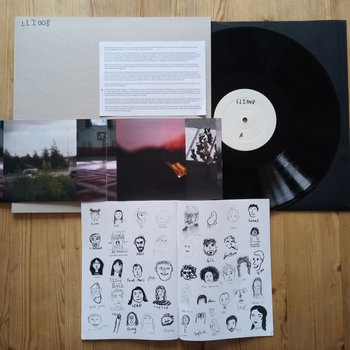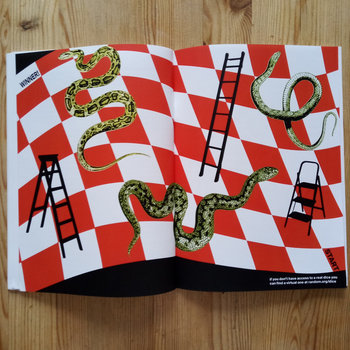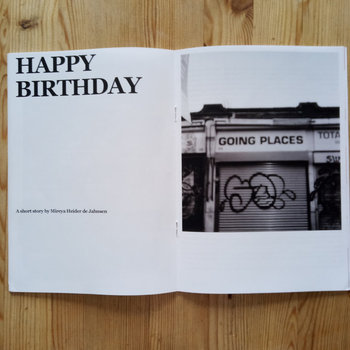 Laura Lies In is the kind of label that renews your faith in oddballs. Every release in their four-year history has been characterized by eccentricity and outsideriness, with zero attention paid to any scene or sound boundaries; irregularity is the only constant. But it's also exuded passion, vision, and fun, and that goes double for their first label compilation. The physical edition is packaged as an art object that comes with a 50-page book; musically, it's full of invention at every turn. From ooh-ing and ahh-ing acapella voices to high-def electronica drums to sewer-ambience dub, no track sounds like any of the others, yet together they make perfect sense.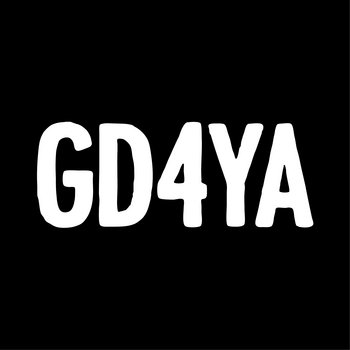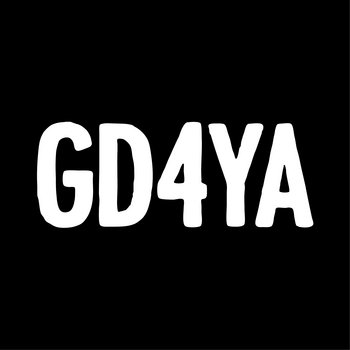 Merch for this release:
Vinyl LP, T-Shirt/Shirt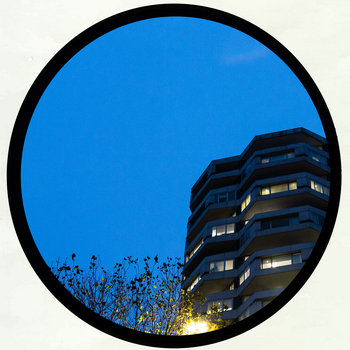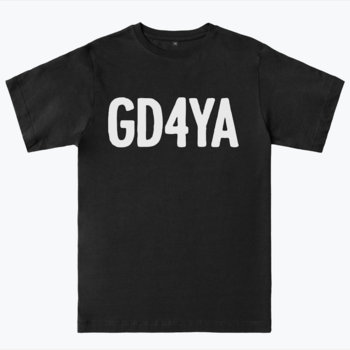 The South London label GD4YA is dedicated to capturing that moment circa 2002 when a deeper, heavier strain of UK garage was beginning to separate itself from the commercial version, but yet hadn't differentiated itself enough to be called "dubstep." The label began with releases from scene godfathers El-B and Benny iLL, but they've since roped in younger producers like Sully, Wen, and now the prolific Ross Tones, aka Throwing Snow. He's often made soundtrack-y, headphone-y music, but over the last few years, he's rekindled his love of dancefloor directness. These two tracks, both exquisitely realized, are straight bangers. On the remixes, Wen adds a techno stomp to "Murky," and Benny iLL straightens out the dancehall bounce of "Ellipsis" into a cool house glide.
It's a simple formula: take Jamaican dancehall drums, add techno noises. But here, Bazrah has come up with three refreshingly original twists on that equation. "Eleven" is the most directly techno, its sub bass and subliminal detail crying out to be played in Berghain-style techno dungeons. "One Seven" drags you into a pool of sticky liquid for a hallucinogenic swim. And with "18," they've saved the best for last: the closest to classic early '90s dancehall, it's all about repetition, letting small percussion sounds build from a deceptively simple start into thick chattering patterns, while elegant chords float in and out.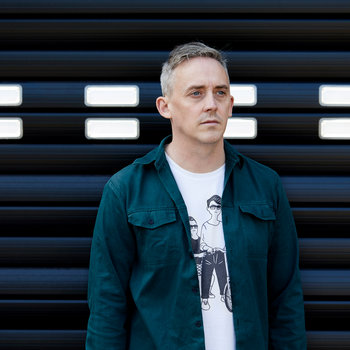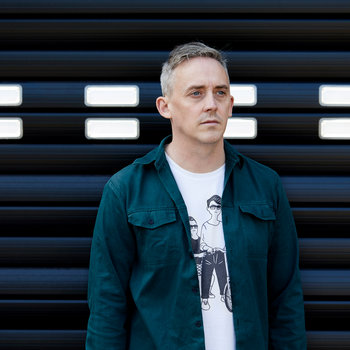 It's always good to be reminded of the "dance" part of the word "Braindance." The music that descended from the early '90s electronica of Aphex Twin only makes sense when it's dosed with enough funk and party vibes to make all the micro breakbeat edits and acid tweaks work on the dancefloor. Adopted Southeast Londoner Kams understands that better than most, and these eight tracks, though full of production finesse and psychedelic edge, are fun, fun, and fun. You'll hear hints of Luke Vibert (especially his Kerrier District disco tracks) in the grooves and Plaid in the melodies, but there's a whole lot of distinctiveness to the genial bounce of each cut.
Merch for this release:
Poster/Print
This is a fantastic example of an off-the-cuff idea spiraling out of control. Mark Darby is the founder of the label Mighty Force, which famously launched the careers of both Aphex Twin and Global Communcation's Tom Middleton. It also, in 1993, released a very early track from Matthew Herbert, collaborating with Darby himself. Darby casually challenged friends to remix "Sidewinder," and quickly found himself with no less than 19 versions that spanned off-kilter acid, breaks, techno, and IDM. With the label recently resurrected after a 20 year break, he decided to release them all on this fundraiser for Medecins Sans Frontiers (Doctors Without Borders). It makes for a great, brain-tingling album.
Merch for this release:
Vinyl LP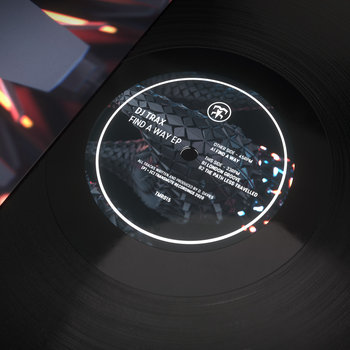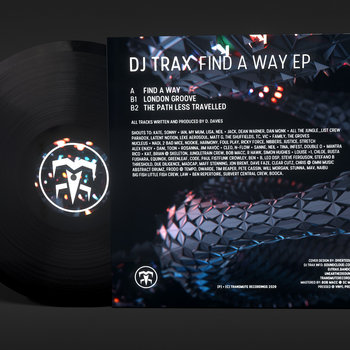 Sometimes, amid all the cross-fertilization, the search for the novel, and the tinkering with the edges of genre conventions, we can forget how good it is to simply hear an established style done well. And DJ Trax—a veteran of UK rave, jungle, and drum & bass on labels like Moving Shadow—is a perfect example. On these three drum & bass rollers, it's all about the craft: the perfect combination of the rugged and the smooth, the airborne chords and the weighty bass. Everything is familiar, down to the quarter-century-old sample of "Even London grooves," but because of both the finesse and the clear love for the creative process, everything here sounds fresh.
Merch for this release:
Vinyl LP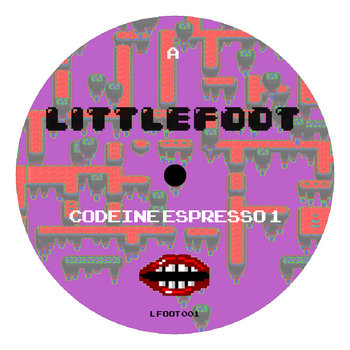 Joe Caithness, from Nottingham in the English Midlands, is known as a studio engineer and a punk and hardcore musician. But he's also a mean DJ and producer working in UK garage and grime. It's been a long while since he's released anything, but he's not lost any of his studio mojo: these four tracks manage to maintain the street-level impact of classic UK garage, while at the same time being gloriously weird and abstract. There are repeated echoes here of '00s-style R&B, but it sounds as if it's been reconstructed by an AI rather than sampled directly; they're ghostly robots, warbling yearning ditties. Best of all, though, is "Inspiritus" where an arpeggiated slithering bass plays strange counterpoint with clock chimes. It's rave music to put you in a cold sweat.
Merch for this release:
Vinyl LP, Cassette
The great Ras G died just over a year ago in Los Angeles, and he left a great empty space in his absence. His long-time friend Kutmah seems to have felt this, because he's paid tribute with an extraordinary 23-track beat tape that keeps his colleague's spirit alive. Everything that went into Ras G's torrent of productions is here: the essential essences of King Tubby, Sun Ra, and J Dilla expressed in the simplest but most ground-shaking sketches. A truly touching tribute by one beats scene founder to another; all profits go to Ras G's family.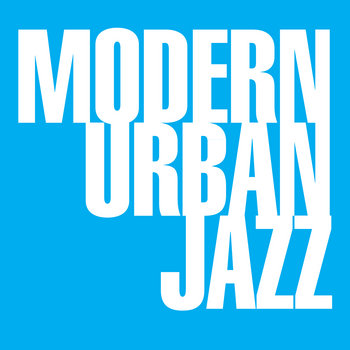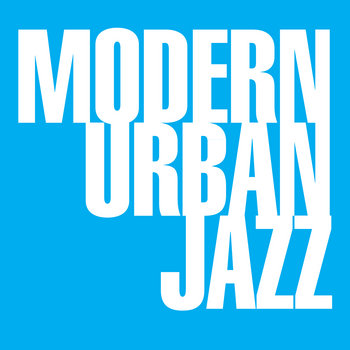 Merch for this release:
7" Vinyl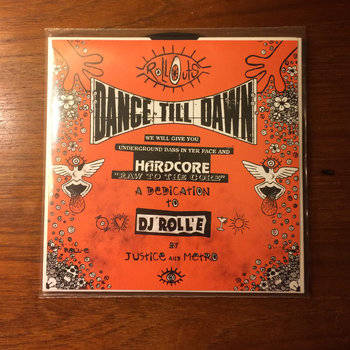 Another tribute to a recently departed friend, Roll Outs is different in its general nature, but is still heavy on the bass and breaks. Legendary UK breakbeat/jungle producers Metro and Justice go through the record collection of their late friend Roll'E, sampling, finding inspiration, and expressing the spirit of a person through music. For anyone who experienced the portion British rave scene referenced in these tunes—circa 1990 to '92—the memories of adventure and excitement, of friends on maneuvers together, will all come rushing back. But even if you don't know the milieu, you can hear the energy and optimism that radiates from every bar—values that are sorely needed right now.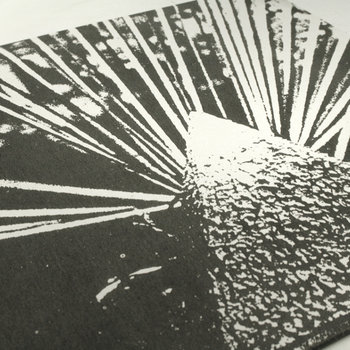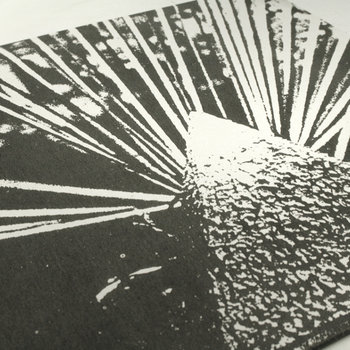 At a time when there's so much talk of "business techno"—of overpaid DJs leading mindless hedonists to reckless "plague raves"—it's good to be reminded that the electronic music scene in Berlin also has a heart and a brain. This collection, assembled by Morphine Records' Rabih Beaini, is a fundraiser to benefit those whose lives were destroyed by the recent explosion in Beruit. It also feels like an aesthetic statement of anger and purposefulness. All of the tracks here are previously unreleased, and though there's a phenomenal range of talent—Monolake, The Bug, Donato Dozzy, and many more—it still feels ultra-focused. The sounds here reflect Beaini's intention for the comp: "A personal and collective gesture of resistance."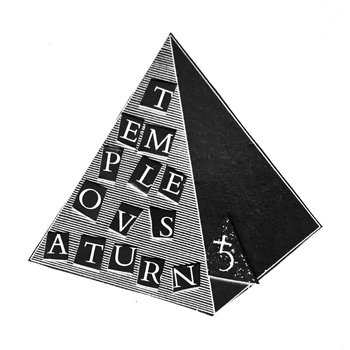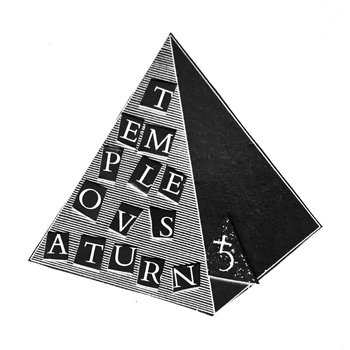 Both the album name and the artwork announce this as occult music, and the sounds verify that this is music that's coming from some pretty uncanny places. There's something about the is-it-human-or-robot vocals on "Age of Capricorn" and "The Secrets of Alchemy are Hidden in Plain Sight" that have a genuinely hypnotic effect; you'll find your brain starting to play tricks on you pretty quickly. The latter, with its undulating drones, is particularly pleasant to zone out to, while "Tantra Meditation" has a velvety texture that echoes the sauciness of its subject matter.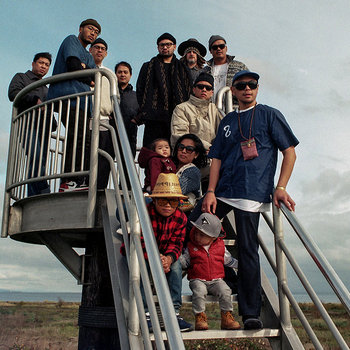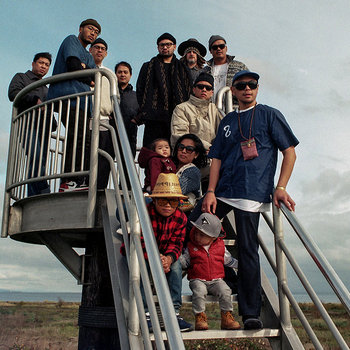 Merch for this release:
T-Shirt/Apparel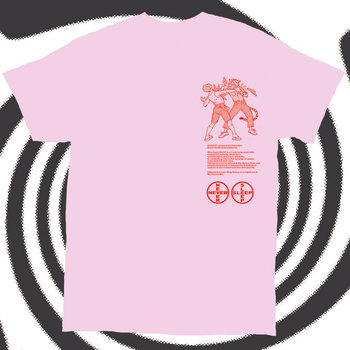 Canadian producers Seekersinternational have, over the last decade, specialized in deconstructions of Jamaican dub and dancehall, putting them in alliance with labels like Bristol's Bokeh Versions and L.A.'s Duppy Gun. This, though, is quite a diversion. It still features Jamaican vocal samples, and there is still a bit of dancehall syncopation; but it's just as much about the trance/electronica synth melodies that follow the kickdrums around their meandering patterns, and which occasionally echo off into space. It sounds more like an unexpected moment of euphoric tranquility after a week spent in some sci-fi rave than anything on the reggae continuum. And it's glorious.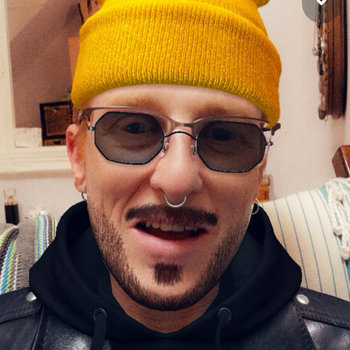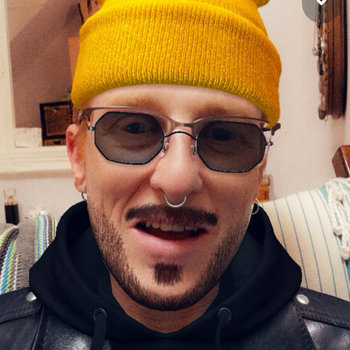 The Spymania label launched in Brighton 25 years ago, providing a stepping stone for Squarepusher and Jamie Lidell to go on to bigger things. (In fact, they're celebrating their 25th anniversary by ressurrecting the label with an EP of unreleased tracks featuring Lidell, among others.) But it's also a platform for superb producers like MDK and label co-founder Hardy. The latter has covered quite a range of sounds, from Autechre-ish abstraction to rugged, hip-hop-like looping of '70s Iranian tracks. Here, he offers gentle jazzy downtempo ("One for the dads"), fizzy lo-fi techno ("Snow Whites"), and 13 haunting minutes of electric piano minimalism ("It will pass"). But the gem here, and one of Hardy's best pieces yet, is "Exactly like a photograph (that changes through time)," a lush piece of deep house repetition that sounds like a pumped-up DJ Sprinkles, with a snaking viola melody, buzzing bass, and a dubwise horn section all hovering in the middle distance.
Lila Tirando a Violeta
Limerencia
Merch for this release:
Cassette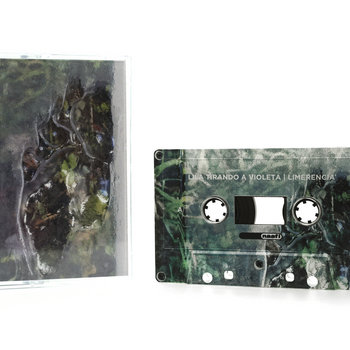 Mexico City's NAAFI remains an important hub for internationalist abstract club music, so it's good to see them joining forces with the prolific talent Lila Tirando a Violeta from Montevideo, Uruguay. On this, her fifth album in two years, she sharpens her sounds and expands in all directions. The gabber kickdrums are harder ("Noche Tótem"), the rainforest percussion is eerier ("Mariposas & Fuego"), the sci-fi dancehall is more futuristic ("Lagrima Viva"). As ever, she works with a roster of international friends, including Argentina's PLVYBXY and regular collaborator Lighght from Ireland. But among all the variation and outside input, there remains a focused, individual creative vision.
In an impressively short time, UK label Seagrave has established one of the strongest audio-visual aesthetics anywhere in the world. Everything they release circles around graffiti and b-boy culture, as filtered through classic hardcore rave. But nothing they do feels retro for retro's sake, and this set of eight unreleased tracks made in 1998 by Planet Mu founder Mike Paradinas fits neatly into their vision. The stunning artwork by SODA brings the geometries of urban brutalism to life, and Paradinas' tracks offer hyper-original tweaks on familiar sounds. Most are broadly drum & bass, but with bass tones that warp and twist, feeling like they're altering space around them. The whole thing is capped off with two particularly tripped-out electro tracks.
Merch for this release:
Vinyl LP
The career of Londoner Dan Shake unexpectedly took off when his very first single was picked up by Detroit legend Moodymann for a release on Mahogani Music in 2014. His percussion-heavy, disco-leaning house hasn't slowed down since, and he's clearly maintained his Detroit connections, as he's managed to snare Amp Fiddler for a guest vocal on his new EP. The result, "A Pirate's Eye," is a delight: an aural holiday that will transport you to soft beaches on fantasy islands. The rest of the EP is tidy too—most notably, the two minute Moog-bass miniature "New Morning," which is crying out for an extended remix; it's the kind of groove you can bob along to for ages.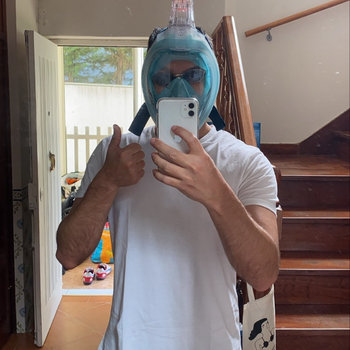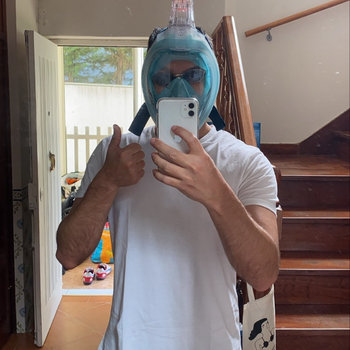 Merch for this release:
Vinyl LP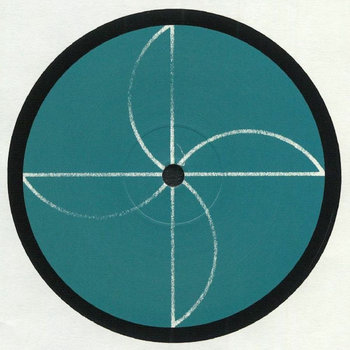 We've featured both the Portuguese producer Silvestre and the label Meda Fury in this column before, and now here they are together. Silvestre has already proved to have the ability to make the familiar sound fresh, and that's very much evident here on the lead track "Todos Bern," which creates an instantly distinctive hook from New-Jersey-garage-style organs. That, plus a beat, could in itself make for a memorable track. But instead, it builds and builds, first adding a quavering auto-tune vocal, then a huge layer of breakbeat acid. And there's plenty more—most notably, a remix of "Yeah" by DJ Firmeza from Lisbon's revered Principe Discos collective. It begins with rave breakbeats, threatening to turn into a techno tune; but in the second half, the Afro-Portuguese rhythm patterns take over, and it becomes something entirely its own. This is difficult if you're missing the rave, because every track here is dancefloor dynamite. But it's perfectly possible to admire its audacity and execution at home, too.