BEST ELECTRONIC
The Best Electronic Music on Bandcamp: April 2023
By Joe Muggs · May 04, 2023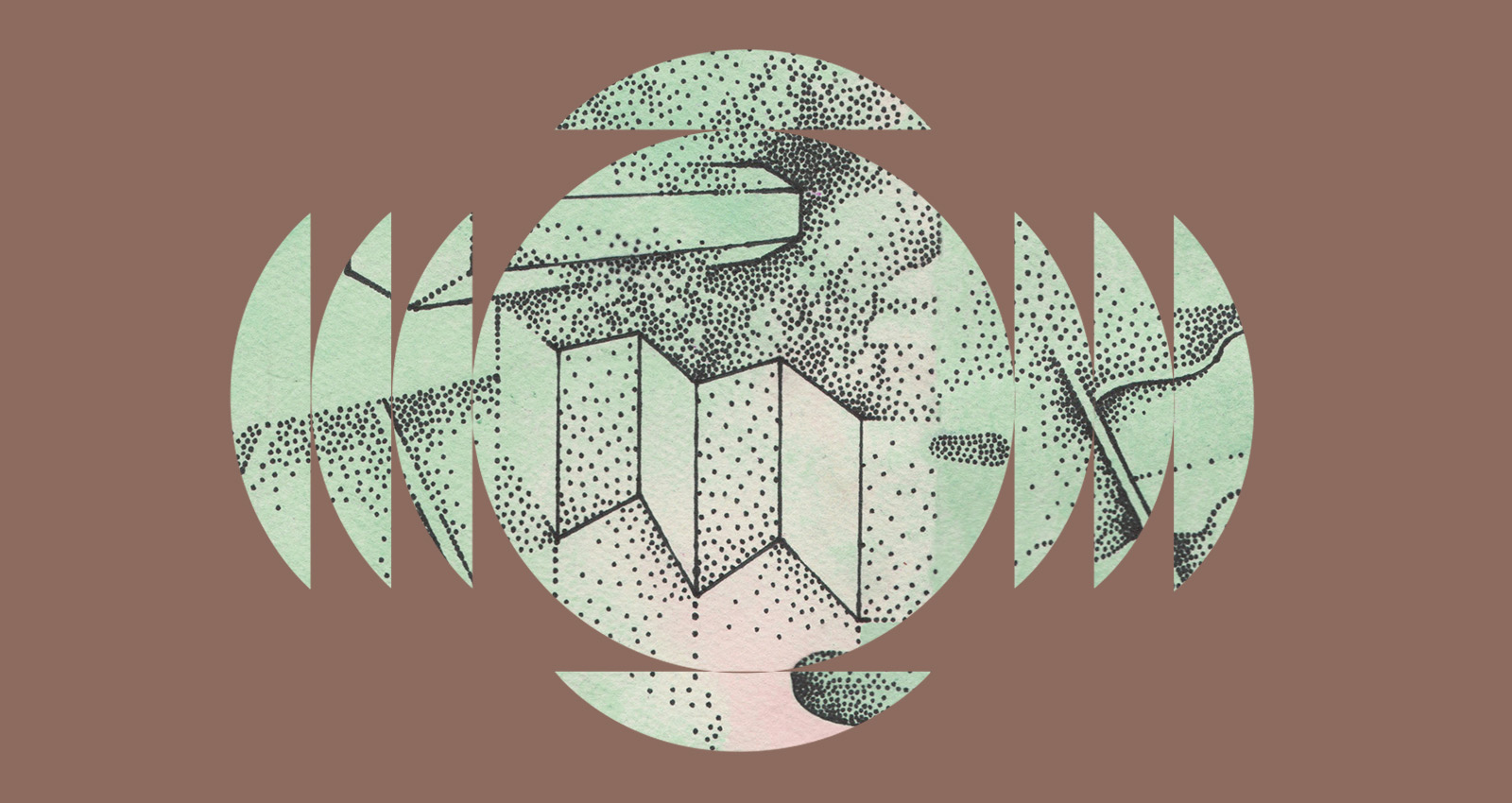 This month, we've got music from Senegal, Zimbabwe, Austria, Portugal, and Northern Ireland. We've got brute force bassline, modular burbles, the rebirth of bingo beats, and not one but two helpings of hyperspeed braindance. We've got four-on-the-floor, musique concrète waltzes, and beats so broken you'll lose count. We've got archival rave recordings and new mutations never heard before. There should be enough here to keep you interested and moving, no matter what your propensities…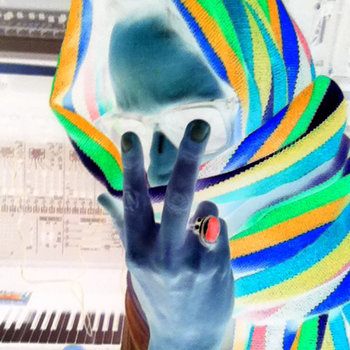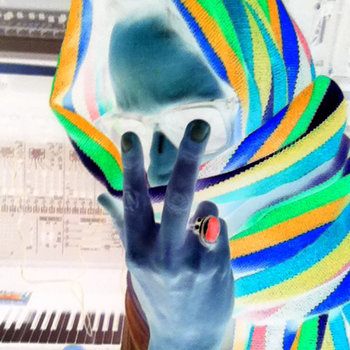 Merch for this release:
2 x Vinyl LP, Vinyl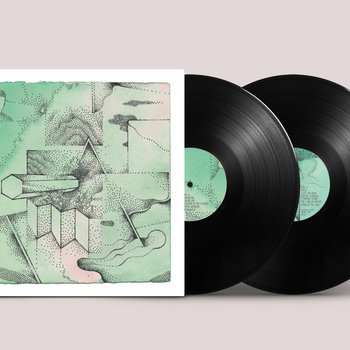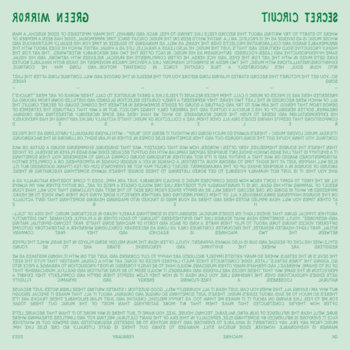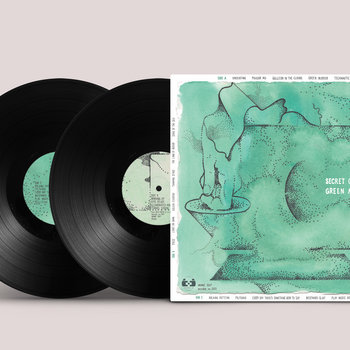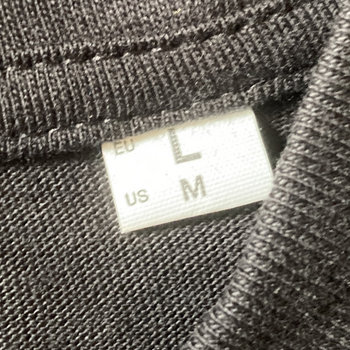 There is a LOT of boinging, pinging, burbling modular synth electronica out there these days, but Ed Ruscha, aka Secret Circuit, remains head and shoulders above the mass of knob-twiddlers when it comes to variety, character, and unique atmosphere. This new album clocks in at 21 tracks, but it's lush and joyful throughout, ranging from extremely abstract rhythms to soul-stirring deep house and all points in between.
The trio of Royal T, DJ Q, and Flava D are a failsafe guarantee of UK bass fun-times, and with the addition of MC PVC's refrains, they've delivered again. "On the Ground" is absolutely straight-ahead, Northern English bassline—nothing but momentum from start to finish—but with the production tightened up so every hi-hat cuts like a knife. And the blasts of Reese bass just before the groove kicks in again will make your insides flip.
Merch for this release:
T-Shirt/Shirt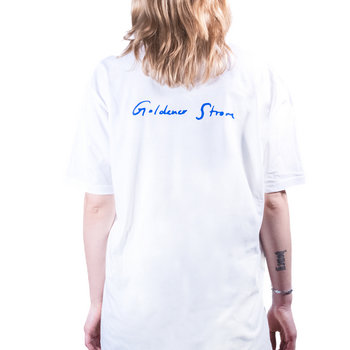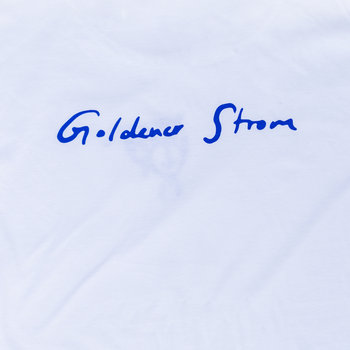 Rosa Anschütz's remixes of her eerie, goth-y, electro-balladeering reach volume 3, and the quality levels remain sky-high. Dollkraut (aka DJ Europarking) turns "Peak" inside out, somehow managing to make an exuberantly funky electro beat work with waves of shoegaze-y noise and spooky vocals. Berlin royalty Gudrun Gut employs some similarly atmospheric background fizz, but she really brings out the old-school goth in "Goldener Strom," with ticking lo-fi drum machines and a stern mood.
Effy feat. Flowdan
"Stone"
More Brit bass with an MC, and another dancefloor smasher. Flowdan is probably the most sampled rapper in dance music right now thanks to Skrillex's "Rumble," and here he's ably supported by Londoner Effy's breakbeat groove. She's unashamedly mined the "Bingo Beats" sound that DJ Zinc pioneered around the turn of the millennium—most famously on "138 Trek"—but done it with such zest and vigour she's made it her own.
No Results Found
NRF001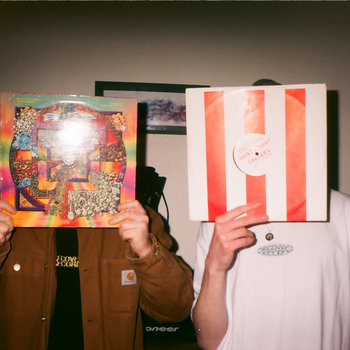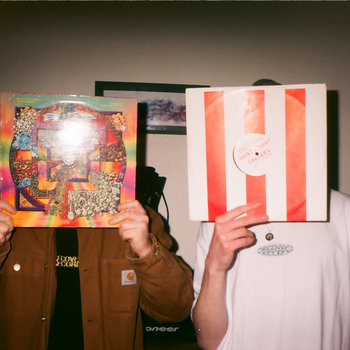 A new label from the English South coast launches with two tracks of unashamedly narcotic fun. Their chassis is essentially straight-ahead tech house, but there's so much thick layering of ultra trippy subliminal sounds, acid lines, goofy film samples, and more that they start to sound like tunes from early '90s trance, before it got predictable.
Acidulant/Panda Xpress
Kanlab 02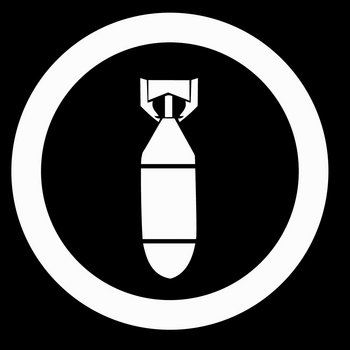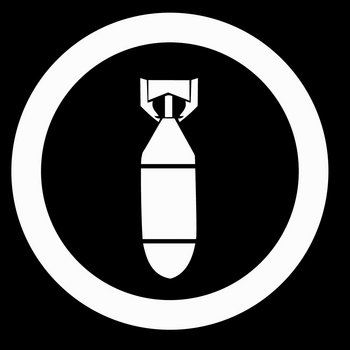 Merch for this release:
7" Vinyl
In which the Balkan vinyl label affiliated with the I ♥ Acid club night delves into braindance territory—albeit with the emphasis very heavily on the "dance" side. Old label friend Acidulant from Malta drops punchy electro-bass which powers along with some lovely, rushy moments, while pseudonymous newcomer Panda Xpress pushes up the tempo into classic Aphex Twin acid breakbeat territory, but with a distinctive tactility all its own.
When Brooklyn DJ Nickodemus was in Dakar, Senegal he connected with singer/rapper Beni-Fadi from the south of the country, who speaks an almost extinct language called Menik. The result of their collaboration—a hymn to being proud and comfortable in your own identity—is solid, anthemic Afro-house, but the original track is eclipsed by its remixes. British vet Jimpster smooths it out and lets the groove shine, while Dakar beatmaker Passa Beatz shines brightest with an amapiano-flavored version that prolongs the joy.
Merch for this release:
Compact Disc (CD)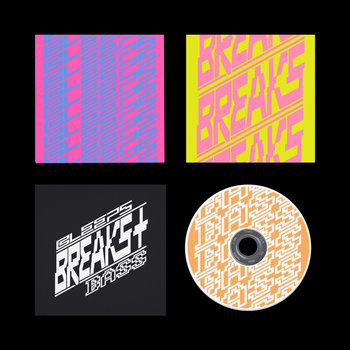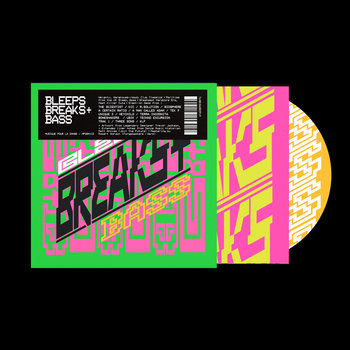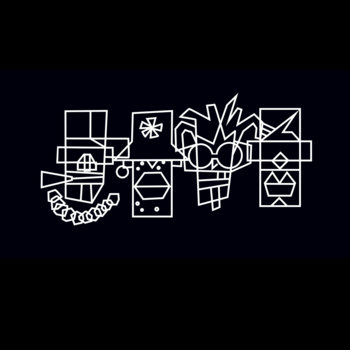 The Swiss label Musique Pour La Danse/Mental Groove has long been a vital archival institution and this, amazingly, is one of their greatest works yet. With 16 tracks across a single compilation (or two separate double vinyl editions), Bleeps, Breaks & Bass delves into the birth of rave circa 1990 and delivers exactly what the title promises. Mostly British—with the occasional exception, like Norwegian ambient techno powerhouse Biosphere—this is a selection of music made with incredibly basic tools that managed to sound unbelievably futuristic and mind-bending. And thanks to a loving remastering job here, it still does today.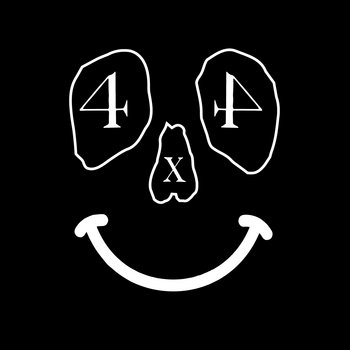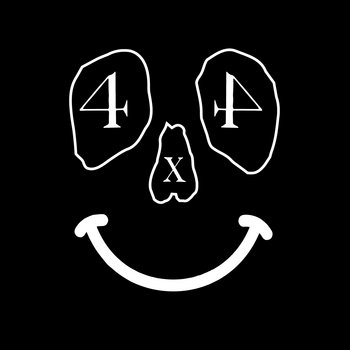 Merch for this release:
7" Vinyl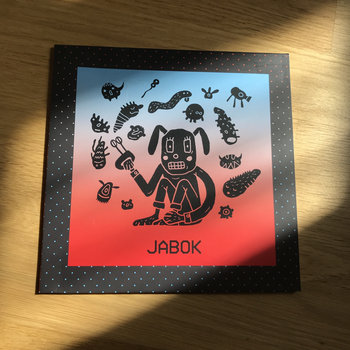 Well, this is fun! Coming out of Austria, "Wuffle" is basically good old-fashioned acid house, but its production and metallic percussion clatter is anything but dated—it absolutely bristles with invention and excitement. "Yolozwerg" has a woodier, 2-step type beat, but it also builds up the percussion, sounding like the cheerier, ravier end of the UK's Livity Sound and their allied labels.
Charles Webster mostly makes deeper-than-deep house music, with textural qualities that make him a producer's favorite. His 2020 album Decision Time, sublimated those house rhythms into more textural and song-like structures, but on this round of remixes, those rhythms are brought back to the surface. There's an embarrassment of riches among these five tracks, but highlights are Boddhi Satva's tricksy percussion on his remix of "Music" with South African soul singer Thandi Draii, and Girls Of The Internet's 6 a.m., dreamlike intensity on "This is Real" with Shara Nelson.
Four very varied flavours of Afro-Portuguese bass mutation from Porto producer dj meddle. London wildlife sounds; rapping in Luganda and Swahili; abstract ambience; woody drums; grime-style musique concrète—but in waltz time—a floating, meditative funk guitar lick; rhythms that stagger in a way that should be wrong but feel so right…all of it underpinned by soundsystem bass that sounds like it's from the core of the earth.
If you find more hallucinatory dancehall this month, we'd like to hear it. On both the original and the Popcaan remix, this lockdown-composed rhythm springs and flexes in unexpected directions, leaving traces of sound behind each beat, seeming to stretch and compress space around it. Multi-color bubbles rise out of the darkness and pop all around you in synchronized patterns, and a giant grasshopper sits inside your skull chirping to itself. It's a hoot.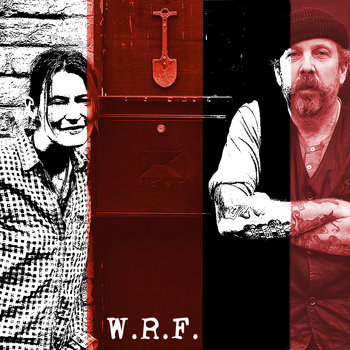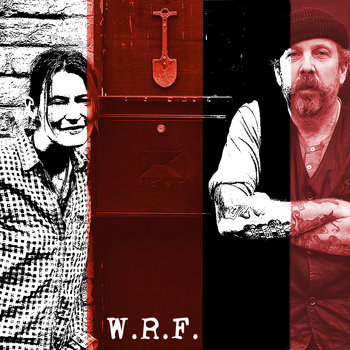 Marking what would have been the late, great Andrew Weatherall's 60th birthday, his studio partner Nina Walsh has dug out three techno bombs from the archive of tracks made especially for Weatherall's more uptempo DJ sets. He may have referred to this as "that frightful oompty-boompty music," but the craft here is exquisite. "Schlapp" makes fine use of finger clicks, strobing robo-vocal tones, and guitar distortion; "Crack-Ed" eases off the gas for some good old-fashioned bleeps and dub space manipulation; and in "Mistress Ploppy," electricity and gleeful menace crackle through the air.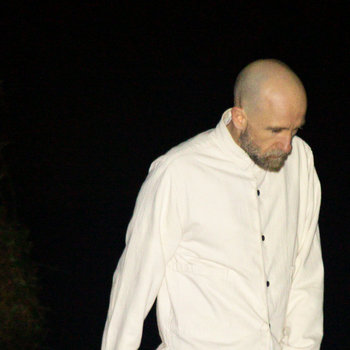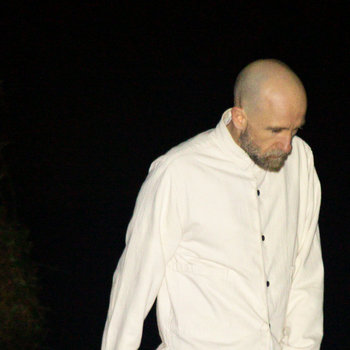 On Man's self-titled debut album for fabric imprint Houndstooth was a moody, introspective but oddly sweet collision of voices and sounds—a little like the alien spawn of Tricky and ANHONI. Now, a who's who of the soundsystem/experimental/noise artists (Mogwai, The Bug, Hodge, Katie Gately, Lotic) create high drama from its source material. It's worth taking the whole thing for the roller-coaster ride, but also it's fascinating to isolate different takes on the same song—like "Squares and Triangles," which is turned into harsh, operatic dembow by Gately and a post-apocalyptic dust cloud by The Bug.
Merch for this release:
Poster/Print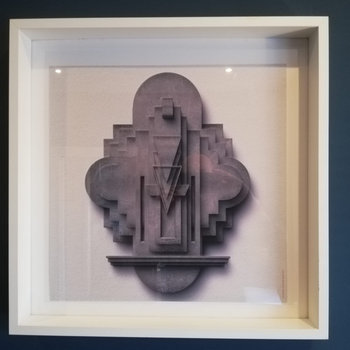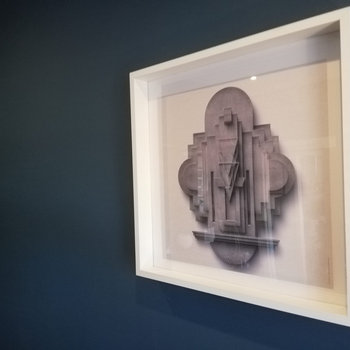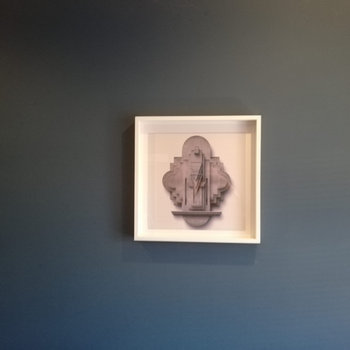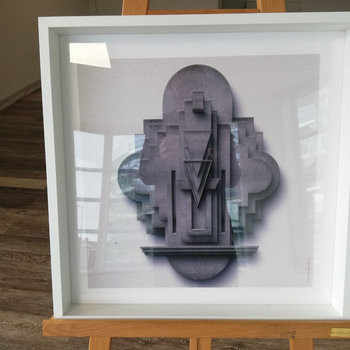 Phil Keiran has increasingly celebrated his home of Belfast, Northern Ireland, in his work—most recently in his soundtrack to the action movie Nightride, a claustrophobic night drive through the city. This album is his most intense paean to the city yet, dedicated to a single building and capturing its emotional resonances through a gorgeous rush of slow dance rhythms, shoegaze waves, and evocative ambient sparkles.
New Yorker Escaflowne is generally better known for funky and/or ethereal moods, but here he's put the pedal to the metal with six tracks of headbanger, hardcore jungle and braindance. "Hard Rain" is the most fun and functional of the lot—furious four-to-the-floor pounding, pianos, pitched-up diva vocals—but there's plenty that plays with the emotions more subtly, even as its drums are blasting through you like a lightning bolt.