BEST ELECTRONIC
The Best Electronic Music on Bandcamp: November 2019
By Joe Muggs · December 06, 2019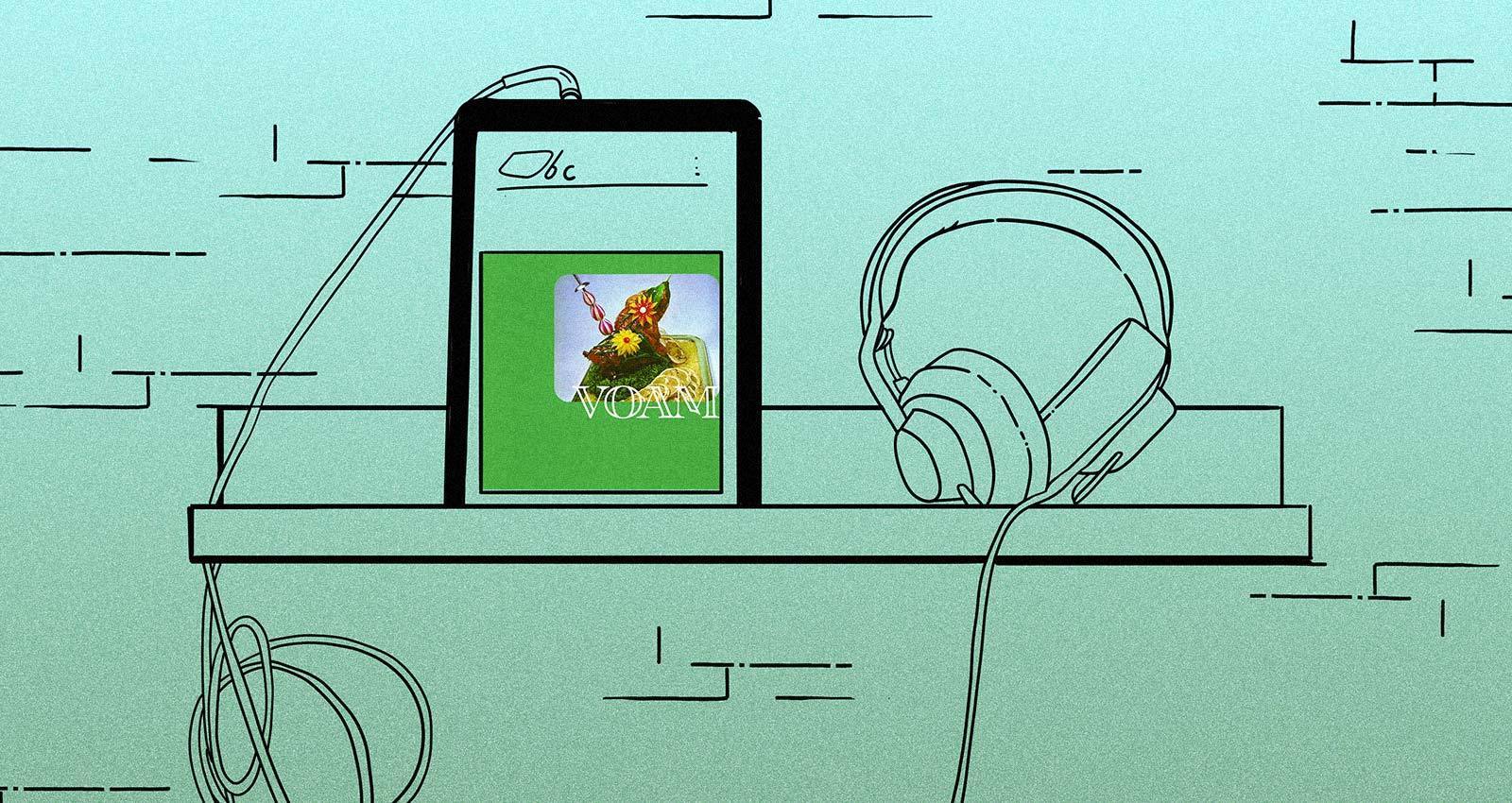 Repetition can be a powerful thing. Some three decades into his career, Luke Slater can still make the purest of techno sound thrilling. Galcher Lustwerk can make you want more and more of his woozy house template, even if you've heard him do it many times before. The Aussie-Brit duo of Assembler Code & Alex Jann can make window-rattling warehouse electro—just like people have been doing for years—and somehow it sounds joyous and new. You can slice it and dice it, you can reinvent it, you can create whole new takes on it, but the groove never stops.
Techno producer Jamie "Blawan" Roberts rose to prominence in the "post dubstep" moment at the start of the 2010s, and applied some much-needed industrial scouring to the scene. There was always a mischief behind the meditative textures of his tracks, but this year he seems to be delighting in adding a massive injection of fun—first, on his solo Many Many Pings EP, and now on the debut album from his on/off collaboration with Arthur "Pariah" Cayzer as Karenn. Both are absolutely jam-packed with funny noises, wobbles, blurts, aggressive filter tweaks, and a general sense of psychedelic glee. The titles here—"Peel me Easy," "Crush the Mushrooms," "Kumquat"—say it all: this is high-grade, high art, glorious nonsense. And the less sense it makes, the more profound it feels.
While essentially a sophisticated party house imprint, the Studio Barnhus label, run from Stockholm by Kornél Kovács, Petter Nordkvist, and Axel Boman, has lately veered lower, slower, funkier, and more pop—all without ever losing its boho edge. This release from L.A. Swede, Bella Boo, cements that. These are super snappy, slightly dreamy electro pop ditties, but with more than enough narcotic drift and disco bottom end to keep them intriguing.
Planetary Assault Systems
Plantae
Merch for this release:
2 x Vinyl LP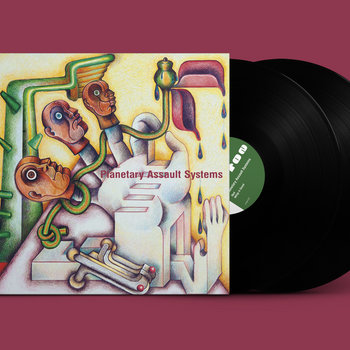 Among the first generation of European techno DJ/producers, it's hard to think of anyone who's remained as hungry and driven as Luke Slater. Having forged a close connection with the infamous Berghain club in Berlin and its associated Ostgut Ton label, he has banged out release after release this past decade, each one fizzing with a palpable love of the form. This EP—made specifically for, and dedicated to, Berghain itself—continues that love affair. The gospel-like vocal snippets in "Red," the piercing alien transmissions in "Whip it Good," the blossoming, bell-like arpeggio in "Mugwort": each element is driven home, calling attention to its sharply crafted shapes and textures, and demanding to be played at huge volume until the repetition takes you over.
Merch for this release:
Vinyl
Jack Callahan, under the alias die Reihe, has produced a conceptual ensemble of consisting of single chords pulled from the records of New Jersey house god Kerri Chandler—all performed by a string quartet very slowly, one after another, over a muffled kick drum. Chandler's records have always been rich with the history of soul, jazz, and disco, so there's obviously no shortage of complex chords on offer, and Callhan really lets you relish each one. This is definitely not one to rave to, but it's worth the effort: you don't have to get far into the 11 beautifully meditative minutes before it starts freshening up your synapses.
"A series of songs I've made in between making songs, inspired by people, music, and conversations," is how Cape Town's Natalie-Rose Perel, aka Rose Bonica, describes her Here, Take My Scraps series. For all the jokiness of the series title, these aren't throwaway sketches: each one is a seriously disciplined and structured dancefloor musical exercise. This latest installment is particularly fun, switching easily between aggression and humor as its vast distorted kicks bounce off watery, boing-y noises. It almost feels like a darkly clowning dance performance in its own right.
Merch for this release:
Vinyl LP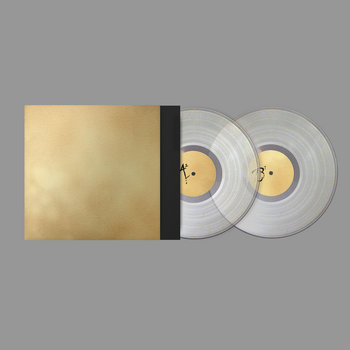 Glasgow's Denis Sulta has catapulted to the global superstar DJ big leagues so rapidly that he couldn't have been blamed if he'd decided to roll out safe and predictable tech house for the masses and laugh all the way to the bank. Thankfully, he's gone in the other direction: his debut album is full of beats as rough and rowdy as you could possibly want. Rhythms are unpredictable, mischievous Glaswegian voices weave in and out of the mix, distortion threatens to overwhelm at times—but it's all entirely in the service of party vibes of the purest kind. It's not for the faint hearted and is all the better for it.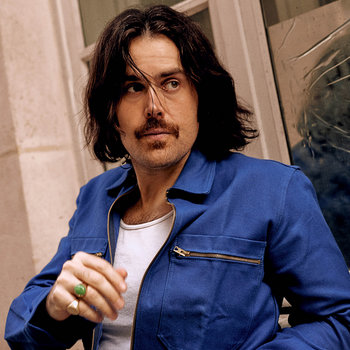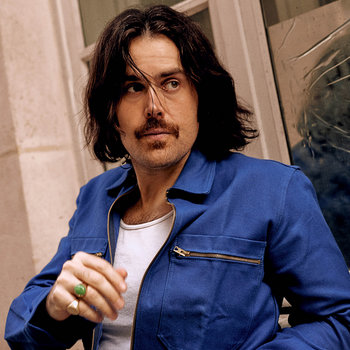 Merch for this release:
Vinyl LP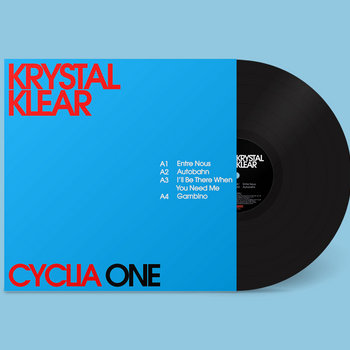 Irishman Declan Lennon has consistently mined the past—looking to boogie-funk, New Jack Swing, early house, and his latest phase, big '80s electronica. But his greatest skill is in finding the platonic ideal of a sound, ramping everything up until the tracks feel like he's brought a lost sliver of time back to life. These four tunes are packed full of Kraftwerk, Jean-Michel Jarre, TRON, Tangerine Dream movie soundtracks—it's an aesthetic that has been done and re-done many times, yet here it lights up the neon around you and makes you feel like you're on some mythical Rimini dancefloor, surrounded by strange and beautiful jetsetters.
Merch for this release:
Vinyl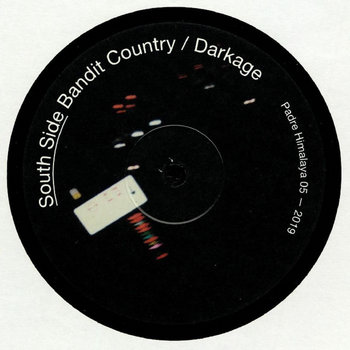 Anthony Hart is an impressively prolific producer, but his work always feels fiercely considered. East Man is his grime-focused alias—as opposed to the more diverse club sounds he makes as Basic Rhythm—and these four beats are some of the tightest he's yet made. Almost entirely percussion, they stand out for the way they can make space expand and contract, turning and twisting around the listener, and making the sense of tension and release almost physically palpable. "Selector," with its simple, relentless repetitions, is the funkiest, and in the hands of a skilled DJ should be a powerful tool. But it's "Bandit Country," which sounds like being stuck in a warehouse as someone kicks the doors in, that sticks with you.
Merch for this release:
Vinyl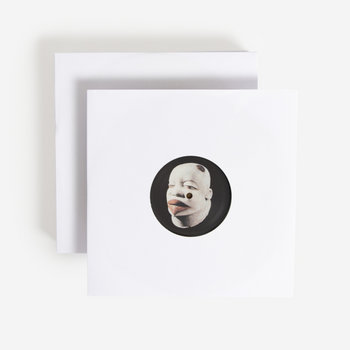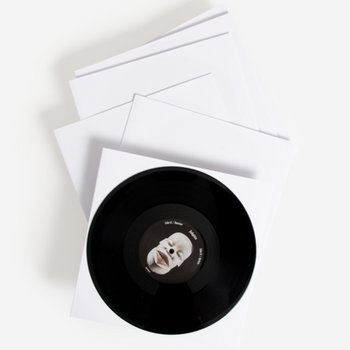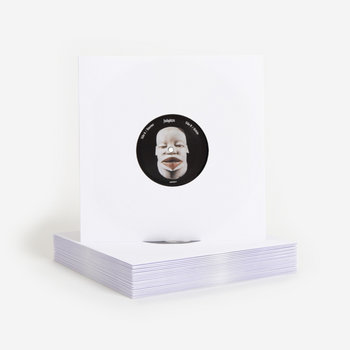 This is one of the freshest releases of the year, without question. Global traveller and ethnomusicologist Julien "Judgitzu" Hairon has spent the last two years living in Tanzania, and these tracks are delivered with a hard-driving percussive backbone that reflects the influence of singeli. Featuring a constant, throbbing 180bpm bass pulse, the wild, piled-up Terry Riley-like drones of "Umeme" and the digital purr and disembodied voices of "Kelele," utterly redefine the way dance hypnotism works. They are certain to cause delirium, and hopefully will inspire other artists working at higher tempos to go further and deeper.
Merch for this release:
2 x Vinyl LP
Five years and 35 releases in, Bedouin Records from the United Arab Emirates remains focused and fierce in its dedication to dark, deadly, and downright distressing club music. Dutchman Roel "Ekman" Dijcks has been a staple of the label from the start, and these nine tracks of his "sewer techno" continue things nicely and nastily. Not that this is just scouring noise music—there's a lot of funk to the broken electro and club rhythms, and even some fierce ecstasy to the chords that rise through them. But the ever-present sense of menace and discord means this is never going to be comforting… it's dark, all the way down.
Merch for this release:
Vinyl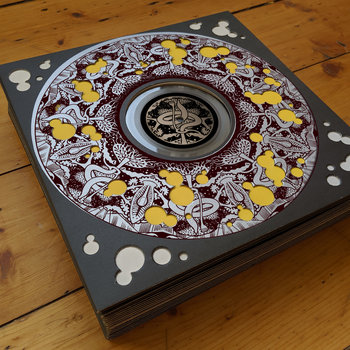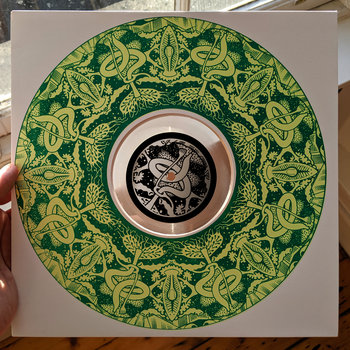 Frenchman Benoit Bovis is one of the most unique producers working today. In very broad terms, he mines the alternative European club styles of the '80s—touching on the zones that have become known as Balearic and Coldwave, with a touch of Grace Jones funk and a whole lot of Krautrock expansiveness. But he does this with so much flair in his synthesis and production, and so much wild invention in general, that the tracks never feel derivative—and often move in extremely surprising directions. These four tracks for Edinburgh label Firecracker's Unthank series live in the harder and darker end of his output, with lots of rattle and crash from the barely-synced drum machines, as well as moodily psychedelic auras. You can hear Throbbing Gristle, early Eurythmics, Jon Hassell's "fourth world" experiments, and even—on "Cruising"— grime. It's glorious, mind-roasting stuff.
Merch for this release:
2 x Vinyl LP
If anyone in Bristol's bass-heavy music scene was suited to the album format, it's Peach Discs' co-founder and internationally renowned DJ, Shanti Celeste. Her style has always been exploratory, built as much on Detroit techno, Balearic sunsets, and cosmic ambience as it is on dubstep and jungle. The opportunity to get expansive on the broad canvas of the album format suits her. All of those styles are represented here, as well as the sound of traditional South American instruments recorded at her father's home in Chile. It's all held together by Celeste's characteristic sense of restraint. This is a very cool record—but not in the "hipster-looking-down-on-you" sense; it's just confident in the way it floats, bounces, and grooves along.
The Unknown To The Unknown family of labels—and especially its Dance Trax series—never fails to deliver brute dancefloor function. This clutch of electro bangers is no exception. These four originals from Australian producer Assembler Code and Brit Alex Jann—the latter better known for glossy club techno and furious acid trance—are pure warehouse rattlers. The spirit of Kraftwerk, Drexciya, and Radioactive Man get amped up and ramped up, to rowdy effect. Fellow Aussie, Roza Terenzi, delivers an elegant remix of "Humanoid Future" that takes it airborne, particularly during a blissful half-tempo breakdown.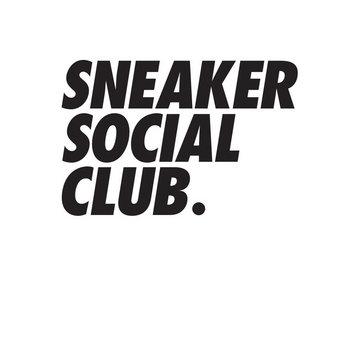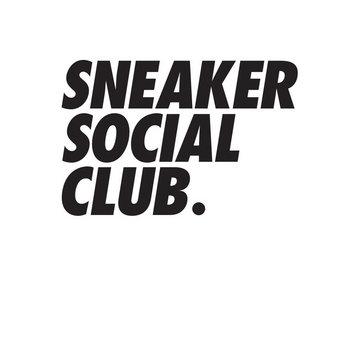 Merch for this release:
Vinyl LP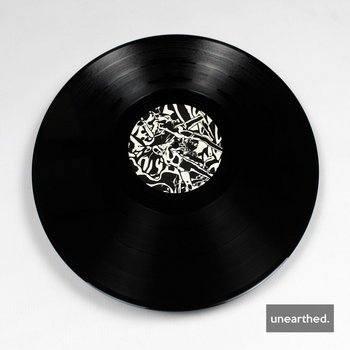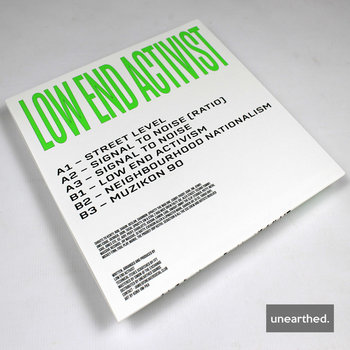 Sneaker Social Club is one of the great underground UK bass labels, with a catalog that higher-profile labels would kill for. Here, the label boss takes center stage for the first time, with a set of dub-meets-grime tracks built around samples from a VHS recording of a reggae/dancehall soundsystem in a housing estate on the edge of hometown Oxford. It's consciously presented as an artistic portrait of working class, diverse Britain: the city of Oxford is known for its university and medieval architecture, but here we're reminded of its public housing complexes, places where fierce community spirit is nurtured, and new forms of expression arise. This doesn't treat its source material nostalgically, though—rather, it creates its own new hypermodernist dub forms, which fans of Mala, Shackleton, or The Bug should love.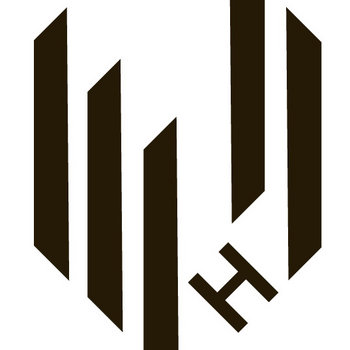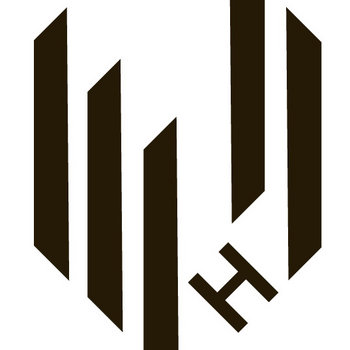 Merch for this release:
Vinyl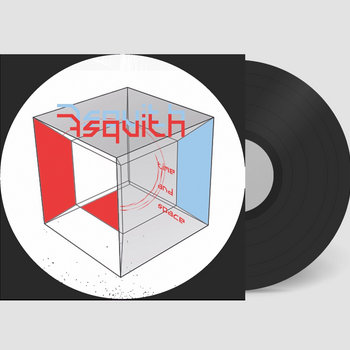 Another label boss taking time away from the admin, and another sterling slice of UK bass. This time, it's Lobster Theremin founder Jimmy Asquith, and while his bass tones are as foundation-shaking as Low End Activist's, this is altogether a funkier, more dancefloor-directed offering. The sound is speed garage—the four-to-the-floor pumpers common to the first wave of UK garage production in the mid '90s. Here, it's made rough and ready, frayed and distorted like warehouse techno, redolent of all kinds of fun—especially the kind that results in you waking up the next day with your shoes ruined. It's topped off with the title track, which is essentially vintage jungle, but reminds you just how cosmic that style could be—thanks to whale noises and UFO whirring.
Merch for this release:
Vinyl LP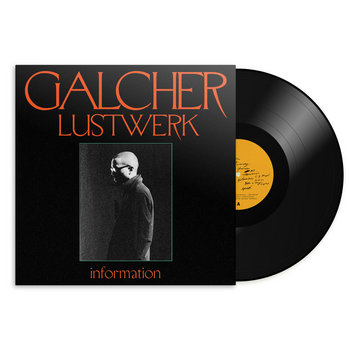 Over the past six years, NYC-via-Cleveland producer Galcher Lustwerk has become a cult icon, thanks to his zoned-out-yet-super-sharp musings, all of them set to velvety deep house and neo-soul grooves. On his debut album for Ghostly International, he's delivered precisely what people love him for: There are strong hints of Moodymann throughout, but Lustwerk's take on this sound is so intensely personal that it stands well apart. Like so many great artists, Lustwerk is a world-builder: everything he does is about further extending and reinforcing that world.
Richard "Tudor Acid" Wigglesworth has been resolutely traditionalist in his electronica: working almost entirely with hardware, and adhering to the '90s melodic and rhythmic blueprints set by early Plaid, Aphex Twin, and Autechre. His work is absolutely beautiful in its dedication to treating that sound as a kind of electronic folk culture, with the emphasis heavily on craft. This album, though, marks a radical departure—he's gone all-software, and radically modernist. It definitely has the sense of an "experiment in progress": you can hear him examining the bell-like tones his new tools can generate, looking at them from different angles, seeing how they mutate and combine as they wind around crunchy electro beats. But underneath that, his compositional skill remains; though the songs can sound stark at first, given more than cursory attention they begin to reveal fascinating narratives and emotions.
One to preorder:
DJ Phat Phil Cooper is a low-key mainstay of the Ibiza world, and has held residencies in some of the island's most revered spots. His releases and podcasts are as good an introduction to the smooth, blissed out Balearic aesthetic as you could hope to find. One of the most important things that stops Balearic music (at its best, anyway) from becoming anodyne lifestyle pap is its constant bittersweet, melancholic undercurrent (there's a reason Carly Simon's "Why?" is such a foundational anthem!) and Cooper, originally from the north of England, obviously knows how that feel can tap into dark winters as well as long hot summers. This compilation is a gorgeous encapsulation of that melancholy, drifting through ambient, indie, soul, cosmic synth ripples and more, with all the elegance and delicacy of a snowflake falling on a still night.