BEST ELECTRONIC
The Best Electronic Music on Bandcamp: November 2018
By Joe Muggs · November 29, 2018
After an October heavy on international releases, our focus in November shifts to the U.K., with releases from DJ circuit heavyweights Hodge and Mella Dee, and from connoisseurs' favorites like Lobster Theremin, Don't Be Afraid, Whities, and Balkan Vinyl. But even within the wealth of British releases, there are highlights from American, Russian, Swedish, and Canadian artists, as well as music from Tokyo via Paris, Tel Aviv via Amsterdam, and Genoa via Tuscany—so there's little risk of getting parochial. There's also high-definition grime, emotional retro-rave, re-energized minimal trance, post-punk grooves, and several genres yet to be named.
View the Best Electronic Music on Bandcamp archives.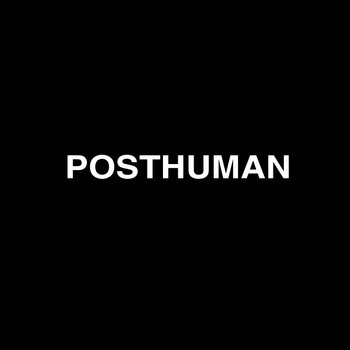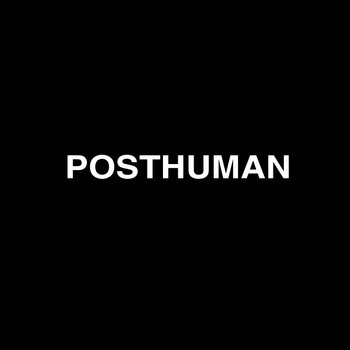 Merch for this release:
Cassette, 2 x Vinyl LP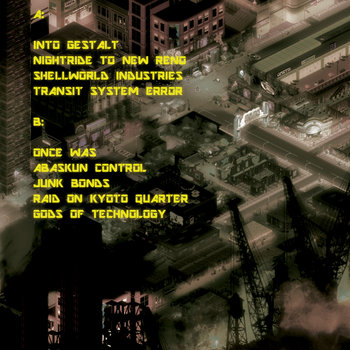 Amid all the glorious flux and chaos of genres and subcultures right now, sometimes it's good to be simple and pure. Posthuman, the duo behind the Balkan Vinyl label and the I Love Acid parties, understand that better than most. On their first album since the dense electronics of 2010's Syn Emergence, they've stripped their sound back; acid house, Detroit techno, and electro are the bare essentials, but Mutant City Acid is more concerned with narrative. The album is based around the creation of a sci-fi dreamscape, an imaginative space where multiple possible futures can exist and minds can roam free. It's as beautiful as any piece of Hollywood (or Netflix) world-design, as good for headphones as for the club, and is certainly one of the year's best records.
Merch for this release:
Vinyl LP
In the club world, practical politics and aesthetics are often intertwined. Like Violet, Eris Drew, and Octo Octa (see last month's column), Toronto's Cindy Li—aka Ciel—has been at the forefront of a movement to make clubs into safe, diverse spaces, and it's easy to hear that in her music, too. This is certainly softer and more inviting than you'd expect an album that references Mao Zedong in its title to be. The three original tracks here are all long, constantly unfolding narratives, full of gentle sounds and chords which aren't overprocessed, but allowed to grow and develop at their own pace. A house kickdrum keeps time rather than driving things forward, and sustained notes glide around lazily. The overall effect is like being lifted on warm air and being allowed to stretch out, relax, and explore space. It's music that could only come from an understanding of the value of bodily space, safety, and unselfconsciousness in the club. "I am your connection" goes the murmured voiceover in "Bio A Wish"; the sense of being welcomed into the music is, in more than one way, moving.
Merch for this release:
Vinyl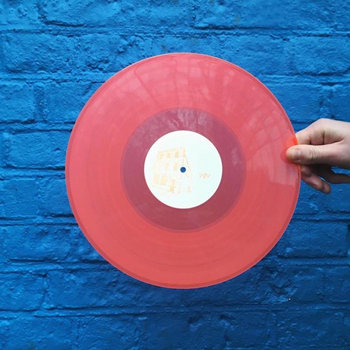 There's a tendency in the north of England, going back decades to the Northern Soul clubs of the 1960s, to favor directness, impact, and instant thrills in dance music. And it's this that South Yorkshire-raised Ryan Aitchison, aka Mella Dee, has brought to the mainstream of club music during his rocket-like ascent to the big league. The four tracks here are exemplars of his craft: he takes the familiar and makes it hit that bit harder. So the two-note piano riff of "Passing Me By," the filtered disco loops of "Out of Love," the floating, Carl Craig-ish techno riff of the title track, and the early Daft Punk funk synth in "Club Vibe" are super familiar as staples of Ibiza party anthems over the years—yet because every kickdrum is that bit harder, every eruption of sound that bit more sudden, every new bit of structure delivered with that bit more glee, even the most obvious tricks sound new and fun all over again.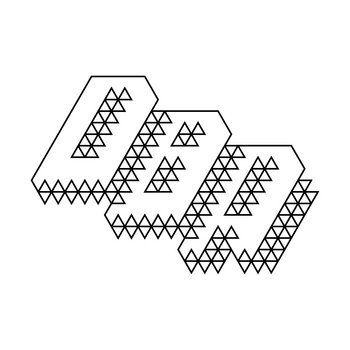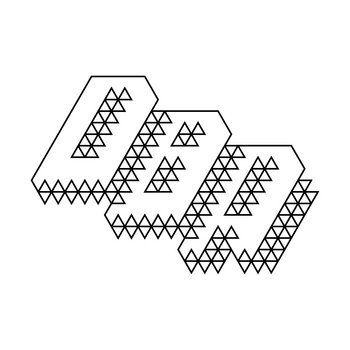 Merch for this release:
Vinyl
The Don't Be Afraid label has grown steadily since 2010 to represent all that's best in music that's both properly out there and instant in its impact. Here, General Ludd creates fearsomely focused, marvelously trippy noises; Herva opens up complex spaces of reverb for swooping phaser snakes to weave through; and Nene H makes a terrifying screech and clatter that recalls Aphex Twin in his Polygon Window guise—all of this over a pumping, pulsing club kickdrum. Best of all is London's perpetual square peg Altered Natives: his "Dancing Girl" starts with sharp crackles and a kick that makes your ears pop, and grows into a breakbeat techno beast designed to get strobe-lit crowds drenched in sweat. It is, as the rave MCs used to say, "strictly for the headstrong."
One of the most enjoyable things about dance music is the ability to watch musical unfinished business play out. The merging of post-punk with disco and electronic dance was tinkered with at the end of the '70s and start of the '80s, but since the turn of the millennium, it's become fertile creative ground. DJs like Optimo and Andrew Weatherall, and producers like the DFA axis, consistently find new ways to join the dots. Dutch-based Israeli producer Yani Ani is a perfect example of this genre-splicing's continued fertility. On these three tracks (plus a remix), the inspiration taken from Liquid Liquid and PiL isn't there as tribute or trendiness; it's a flavor to be incorporated into Ani's swaggering mid-tempo grooves—a sonic ingredient in the same way that a 303 or a disco guitar lick might be.
Merch for this release:
Vinyl LP
This is only Reckonwrong's fourth single since 2015—his third on Nic Tasker's Whities imprint—but it sounds strikingly mature. The sound is full of ostentatious signifiers of lo-fi, yet he's completely confident in his placement of synth arpeggios, live instruments, and his own untrained voice, which offers refrains of drily witty introspection. The sense of home-recording-as-experimental-process—like he's inventing songwriting anew as he goes—is present throughout, and it all sounds a little bit like Arthur Russell transplanted to '10s London, with strong drink and social confusion in place of weed and Buddhism.
Thomas McConville is currently working on a PhD in music, and it shows. This is cerebral electronica in excelsis, full of flutters and glitches. But for all that headiness, it is also very pretty. Over these five short tracks—all of which hover around the two-minute mark—you can hear the intensity of Lorenzo Senni's deconstructed trance, the cascade of folk, psychedelia, and the clattering drums of early Four Tet, as well as the smooth surfaces and meditative quality of New Age music. It's all rounded off with a notably unglitched piece for piano and violin. There's a lot to unpack here, but it's fun trying to work it all out.
Merch for this release:
Cassette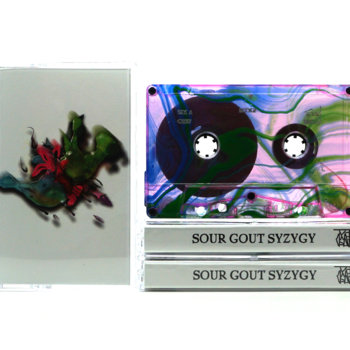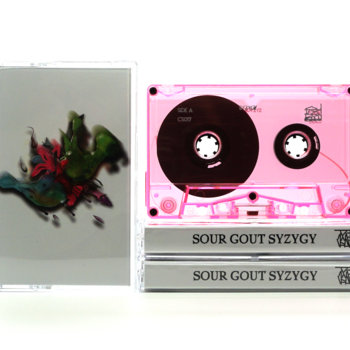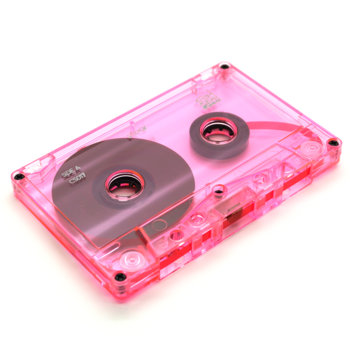 You know when you find a Bandcamp tab open in your browser and you can't remember how you got to it? This collection of six tracks and seven remixes is one of those. The only information I can find is that the artist and label are from Vancouver, and that it's a glorious racket. It touches on the "deconstructed club" sound that's so popular on the global underground, but with far less poise and sonic perfectionism than you usually expect. Instead, it's full of mischief, love of noise, and straight-up fun. Like the friend who always gets you into silly situations, there's no knowing where it's going from one moment to the next, but it's always worth tagging along.
Nobuto Hanawa from Tokyo is quite one of the greatest producers using the rhythms and sound palettes of grime as a jump-off point. The clicks, chimes, and gliding tones in his songs are as precise as the most art gallery-oriented electronic experimenters, yet the physical impact and sense of big city drama in his structures and rhythms show he hasn't lost sight of grime's creative crucible in turn-of-the-millennium London. Here he's returned to the French POLAAR label, who released his first EP in 2016, and delivered three tracks that rank among his very best. It's sometimes scary, sometimes heart-stoppingly beautiful, but always utterly essential.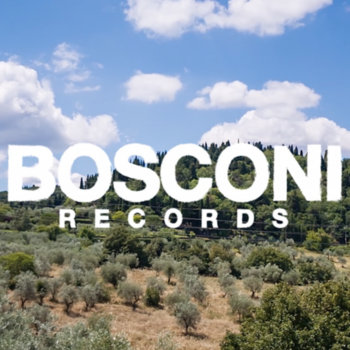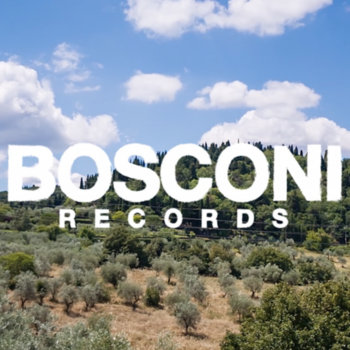 Merch for this release:
Vinyl LP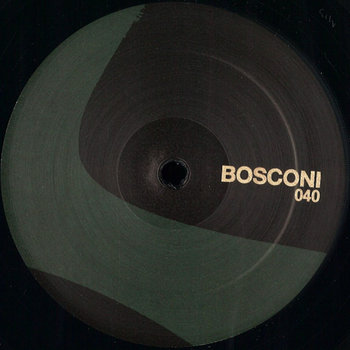 The Tuscan label Bosconi deserves to be ranked among the best labels in the world. Like Tokyo's Mule Musiq and London's Third Ear, their releases take deep house as a starting point, then branch out in all directions. Genoese producer Massimo Morini often makes broken rhythms or ambient music—see his Wo Land label—but here, he's building regular percussive patterns. On "Marmeria Mornings" and "Marmeria Nights," he does an impressive job of rejuvenating the strain of minimal house that became the ubiquitous afterparty soundtrack of the 2000s; on "Ear In My Eyes," he takes a formula that can feel washed out and jaded, and gives it heart and soul. The title track and the electro-dosed "Aria Fredda" sounds like he's been listening to vintage Detroit techno records: everything sounds crisper and more synthetic, yet every synth sings like it's alive. And the funk is omnipresent throughout.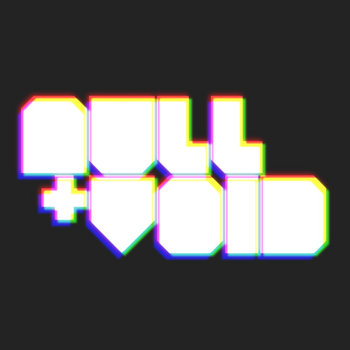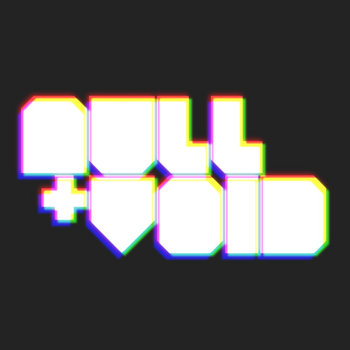 Merch for this release:
Vinyl LP
The Night EP is a meeting between two great unsung London U.K. scene figures. Kirsti Weir of the null+void label and parties was also the press officer for the pivotal Fabric club for many years, and is currently one of Britain's best electro DJs. Loz, aka no data available, has been a scene stalwart as a raver for many years, and has steadily built himself up as an all-hardware live act. In the last few years, he's realized his potential in the studio, too, and this release may be his best yet. This is acid, techno, and electro made for 4am—never showy or flashy, yet always absolutely straight to the point: these sounds cut directly to the right neural centers, especially on the stunning acid-electro "traitor" and the creepy-crawling slo-mo title track.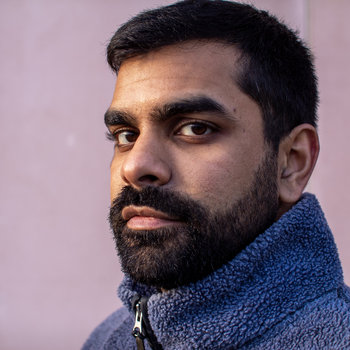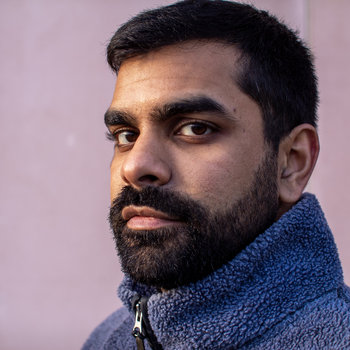 The label More Time has rapidly become a London powerhouse, and a kind of musical counterpoint to Manchester's Swing Ting: both contextualize Caribbean and West African sounds in a British bass context, firmly aimed at vibing up the dance. The productions of More Time co-founder Ahad Elley, aka Ahadadream, are key to this, and the four tracks on Shade keep up the momentum. Rooted above all in the U.K. funky sound of the late 2000s, they blend jungle, dancehall, grime (see the big riffs and ebullient MCing of David GotSound on "Come"), garage, and a dozen other flavors of underground sound into a relentless house pulse, boiling everything down to a perfect interaction of percussion and kickdrum that would cause any party to become immediately rowdy.