BEST DANCE 12"s
The Best Dance 12" Singles on Bandcamp: Feburary/March 2021
By Sean Keating · March 29, 2021
As the hope that clubs may reopen in the not-too-distant future slowly begins to appear, ecstatic and boundary-pushing dance music continues to be unleashed by the artists and labels who have been undeterred by nightlife's global devastation. From teeth-shattering techno and raw house to heartfelt jungle and aquatic electro, these are the best 12" dance singles on Bandcamp from February and March.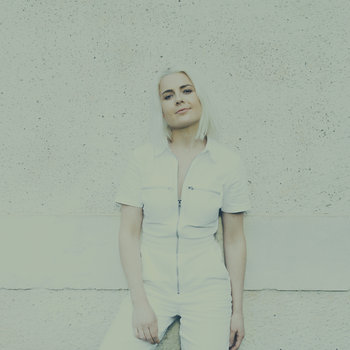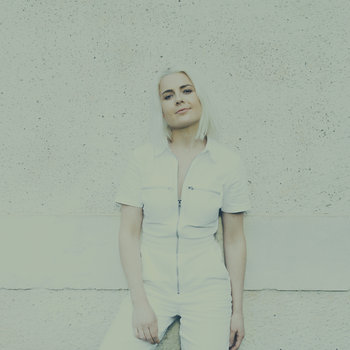 Merch for this release:
Vinyl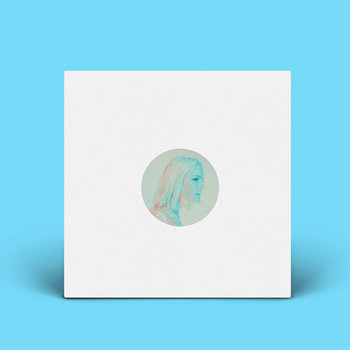 Following her soul-heavy debut last year, Natalie Slade offers a selection of serious club remixes. Kicking things off is a blisteringly sensual jungle take on "Gimme Ya Love" by Azymuth and Marcos Valle producer Daniel Maunick—who has a string of killer solo-releases under both his own name and as Dokta Venom. DJ Taye's remix of "Gimme Ya Love" has more than a hint of jungle to it as well, but the Chicago producer takes the track in a host of different directions, starting out with a diced break and going on to flirt with the footwork and juke rhythms he's become known for, all tied together by a gliding, distorted bassline. London's Holloway turns in a gloriously sunny remix of "Love Light," giving it a slightly uneasy edge by adding an intermittent growling sub. Broke One's off-kilter and life-affirming take on "I Won't Cry" features an irresistible synth-horn arrangement, and DJ Hank wraps up the EP with a rowdy flip of "Only Love," chopping the original to smithereens and reassembling it over a turbocharged rhythm section.
Merch for this release:
Vinyl LP, T-Shirt/Apparel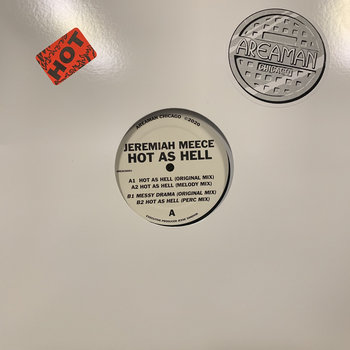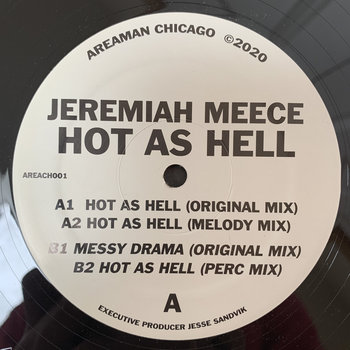 Chicago native Jeremiah Meece steps up for his first physical offering after a string of fiery, digital-only releases over the past few years. As the title suggests, Hot As Hell is no-nonsense club artillery, boasting hefty, hard-hitting drums, staccato stabs, and a selection of masterfully chopped samples. The title track itself comes in three different forms: The "Melody Mix" is the most musical of the three different mixes, with huge synth stabs, a resonant synthetic slap bass, and a brazenly spliced saxophone line. Meece strips away a large amount of the musical elements for the "Original Mix," bringing the cut-up vocal that gives the track its name to the foreground, steadily building tension before reintroducing a more restrained version of the previous mixes' synth stabs. The "Perc Mix" takes the "Original Mix"'s minimalism to the next level, spotlighting a bizarrely treated percussive click over belligerently jacking drums. "Messy Drama (Original Mix)" continues in a similar vein with a seductively funky bassline, risqué vocal cuts, and another dollop of chunky, scuffed-up drums.
Merch for this release:
Vinyl LP
Famed for her rugged high-speed sets as a DJ, Cailín inaugurates the new Gurriers imprint with four lethal cuts of ferocious techno. An alarming siren-kick drum combo drives opening track "The Unicorn" from start to finish, interspersed with frantic hi-hats and a hypnotic arrangement. "Dickheads" is a more groove-focused track, with stuttering drum machines and a wriggling acid line that builds to an apex of chaos before stripping itself back down again. "Sphinx" is sure to be a club favorite, as crunchy drums and a darting repeated riff raise the energy levels considerably. The title track leaves things off on a more spaced-out note, with undulating synth triplets, dubby vocal samples, and squelchy sound effects.
Merch for this release:
Vinyl LP
Following a string of renowned releases on labels like Mister Saturday Night and a stellar mix for Dekmantel last month, one of the U.S.' most hotly tipped newcomers continues his prolific streak with a powerful release on Berlin's Art-E-Fax label. E-FAX009 roams from the more subdued stylings of EP opener "CLEANSE," with it's mellow pads and introspective muffled vocals, to the menacing roll of tracks like "Incoherent Response," which is powered by a bouncing overdriven kick and decorated with the occasional dub siren. "Silk Worm" is one of the most likely to get regular club play (whenever that time may come) as its stuttered rhythms; percussive bassline; and flying, open hi-hat create an impenetrable groove colored by a palette of atonal sounds. Bangura utilizes a flowing halftime rhythm on "Denitia Junction"—a sharp contrast to the rest of the EP, but it still manages to maintain the same dance floor functionality as the other tracks, and creates a remarkable amount of tension, building to an alluring breakbeat.
Merch for this release:
Vinyl LP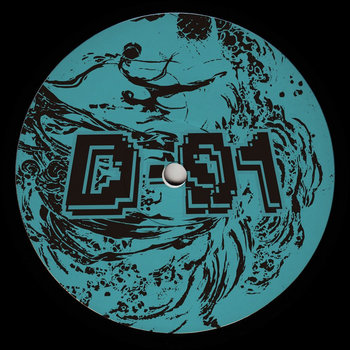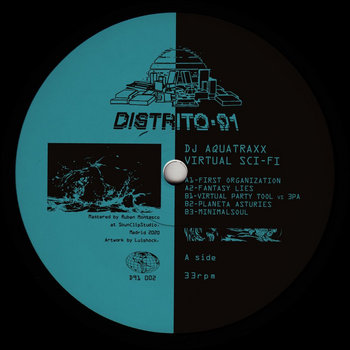 The debut release from the mysterious DJ Aquatraxx comes courtesy of Barcelona label DISTRITO 91, boasting five raw and unedited live jams recorded between 2018 and 2020. This is no mean feat, considering the complexity of the music's ever-changing arrangements. DJ Aquatraxx delivers boisterous machine-funk workouts, which traverse from the sci-fi-tinged electro of "First Organization" to the raucous techno bounce of "Planeta Asturies" and "Minimalsoul." The cold pads, devilish bassline, and haunting vocal samples on "Fantasy Lies" make for the EP's most ominous moment, but even that remains undeniably fun and alluring. "Virtual Party Tool," a collaboration with 3PA, is prime, peak-time fodder with a diva-esque vocal acting as a sirens call to the dancefloor where a clattering beat and rapidfire synth chords await, ready to galvanize the bodies of anyone in earshot.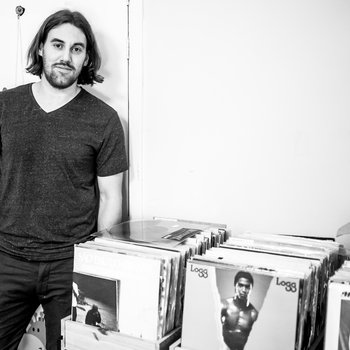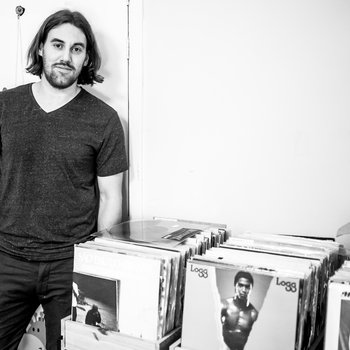 Merch for this release:
Vinyl
The Netherland's Duke Hugh returns for his first EP since 2017, thanks to the purveyors of all things bruk and broken beat at Dance Regular. The title track, featuring guest vocals from Renato Paris, is a certified feel-good summer anthem, as Paris' close harmonies unfurl over loose drum patterns and a tantalizing string section. The Common Ground EP dips in and out of a number of different moods and rhythms: "2017 Heatwave" loops an introspective piano lick over swung percussion, punctuated with luscious horns, while "Nighthawks" is built around weighty synth bass and a flying hi-hat reminiscent of classic Philadelphia disco. Duke Hugh cranks up the temperature on both "Got My 606 Back" and "IFZ Shuffle," two saturated slices of electronic percussion overlaid with the warmest of synths and Duke Hugh's unique playful musicality.
Merch for this release:
Vinyl LP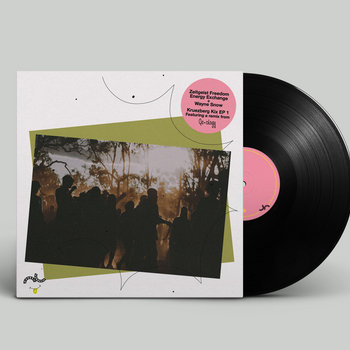 Between captaining the rhythm section of Melbourne's 30/70 Collective, along with numerous Zeitgeist Freedom Energy Exchange releases over the past few years, Ziggy Zeitgeist is one of the busiest and most interesting artists out of Australia. Kreuzberg Kicks Vol. 1 is noticeably more club-focused than ZFEX's earlier output, perhaps due to the fact that it was written during a down week in the European nightlife capital of Berlin, while Zeitgeist was touring with 30/70 Collective in the summer of 2019. "Something Special" is a spacious, seven-and-a-half-minute excursion that builds over a tight bassline and twirling keys before Wayne Snow's smooth close harmonies and effortless vocal delivery spills out over the driving musical accompaniment. "Kreuzberg Kix" is undoubtedly inspired by the German capital (Kreuzberg is an area in West Berlin that has become known for its thriving art scene over the past few decades), but it still maintains ZFEX's unique rhythmic lilt and sophisticated jazz harmony, underpinned by a crunchy kick and ornate conga line. New York club king GE-OLOGY is enlisted for his own spin on "Kreuzberg Kix," giving the original a muscular make-over with crispy claps and omnipresent percussion.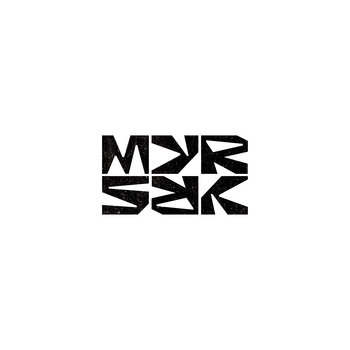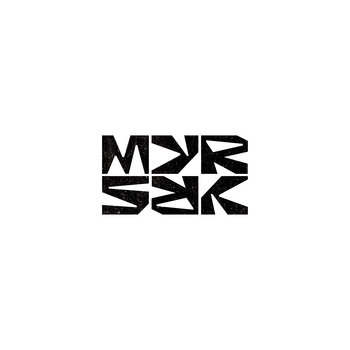 Merch for this release:
Vinyl LP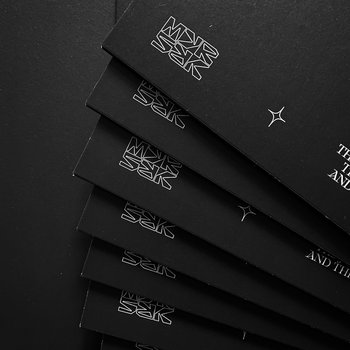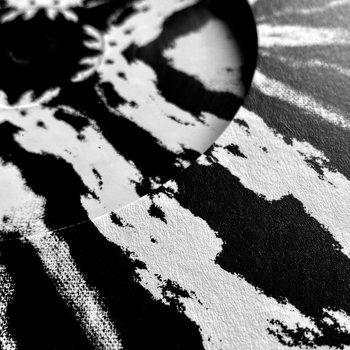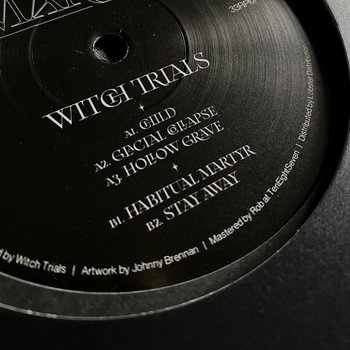 According to the press release for Habitual Martyr, the first release on Witch Trials' new label MYRYRS, the EP was made with particular focus on the "claustrophobic environment of a cluttered headspace"—something that's most definitely evident from the more intense moments here. Each track has the kind of cavernous spatial qualities that make it seem like the threatening productions are appearing from inside your own head. First up is "Child," which slowly builds from a disturbing trudge into an overwhelming swampy atmosphere, punctuated by sharp and merciless percussion. "Glacial Collapse" dials up the aggression with a merciless kick pummeling the dark and brooding soundscapes. Despite the disturbing title, "Hollow Grave" is one of the more serene moments on Habitual Martyr, as an almost angelic pad deceivingly guides the listener through reverb-soaked drums that slowly unfold to reveal a hellish, sustained bassline. The title track reins in the tempo considerably, but upholds the EP's oppressive and anxious demeanor, before the percussion bursts into full double-time mania. After four tracks of hair-raising tension, "Stay Away" is a welcome palette cleanser, with an airy arrangement and misty synths riding comparatively soft and forgiving drum programming.
Merch for this release:
Vinyl LP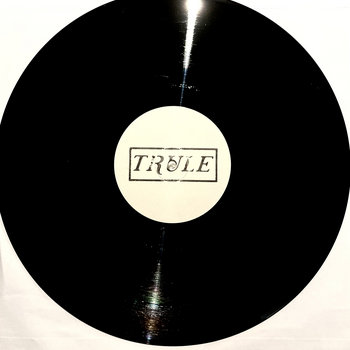 Following on from his formidable release on Livity Sound last year, Al Wooton returns to his own TRULE label for another percussion-heavy outing, letting his dubwise influences show slightly more than he has on his previous work. "Baccata" is a heavily syncopated roller, complete with pitch-shifting percussion and a very occasional cluster of eerie melodies. The dub influence is particularly evident on "Alder," with a bassline that wouldn't be out of place on a classic steppers cut, and delay and reverb tails that seem to drift on infinitely. One of the most remarkable things about Wooton's music is his immense attention to detail, which adds great depth to his productions without feeling overproduced or lacking in primal energy. This is particularly evident on the title track; despite having a very sparse arrangement and simple structure, it seems as if no pattern, rhythm, or idea is ever repeated twice—at no cost to the groove or functionality of the song itself. "Ashe" sits somewhere between left-leaning UK funky and eyes-down dub, with a steady kick and bubbling percussion balanced by a cavernous halftime rim shot.