BEST DANCE 12"s
The Best Dance 12"s on Bandcamp: October/November 2021
By Sean Keating · December 02, 2021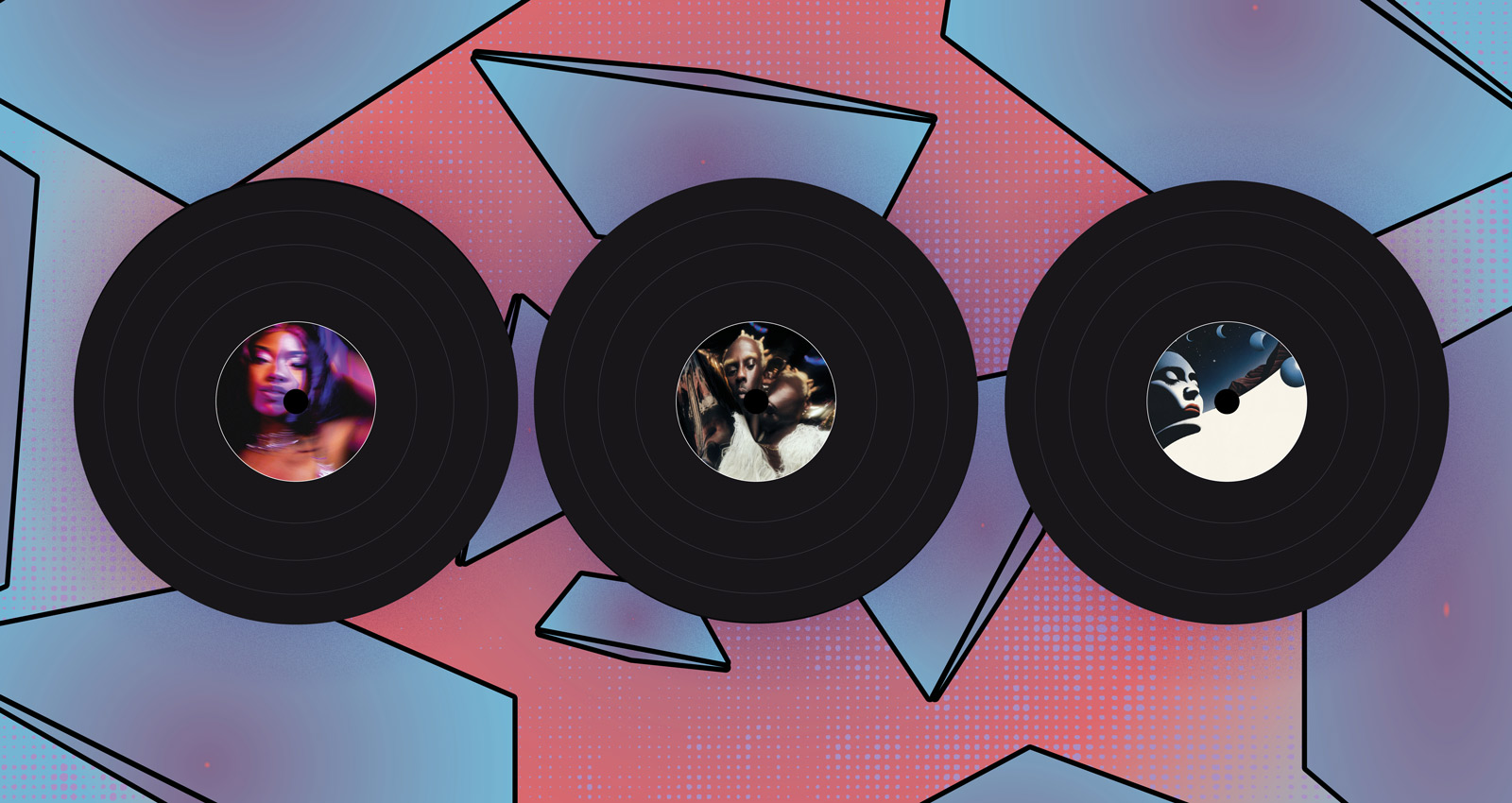 As we reach the end of 2021, the amount of crucial dance music being released on the genre's favorite format is as high as ever. Despite being a challenging year for almost everyone operating in independent dance music, the community's output is as excellent, varied, and exciting as ever. From the new generation of Detroit house and techno masters to hard-bodied yet personable Jersey club; from risqué dancefloor dedications to riotous otherworldly jungle, these are the best 12" dance releases on Bandcamp from October and November.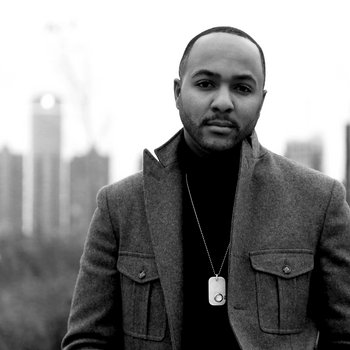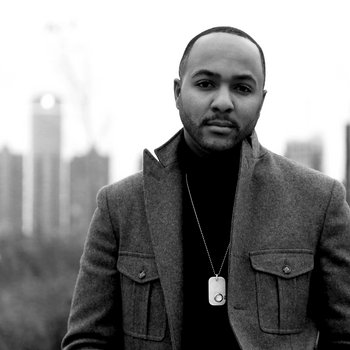 Merch for this release:
Vinyl LP
Few artists manage to bring together the musical sophistication of jazz with the driving power of techno and pack it with so much feeling, emotion, and personality as Detroit's Jon Dixon. "On My Own" is a great example of this, where Dixon is joined by Detroit dance music icon Moodymann and saxophonist Kasan Belgrave, son of the legendary Marcus Belgrave—who also happens to have been Dixon's mentor. The track starts out with clave-led rolling hand percussion and Moodymann's unmistakable drawl before sharp yet smoky chords take center stage and slowly unravel to reveal a moving solo from Belgrave. "How We Get Down" makes use of more synthetic textures, but still allows space for Dixon to rip an incredible piano solo that, while virtuosic, never gets in the way of the song's groove. Small Creatures' Britt Frappier lends her soft vocal tones to "Words Can't Express," backed up by tough drums, a smooth Rhodes, flickering synth, and the jaw-dropping chops of keyboardist Ian Fink. We're treated to two different versions of "Lisbon Nights (ft. Sarah Elizabeth Charles)." First up is minorINVENTION's percussion-heavy edit—stripped back to the bare basics, where the only hints of melody are the pitch-shifting chord stabs and the occasional vocal flourish from Sarah Elizabeth Charles. Darrius Quince's edit leans heavier into musicality and goes lighter on the percussion, with a wandering synth lead, twirling arpeggios, and swells of gorgeous keys.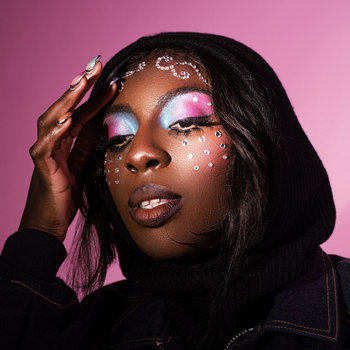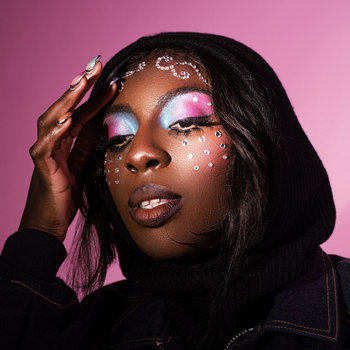 Merch for this release:
Vinyl LP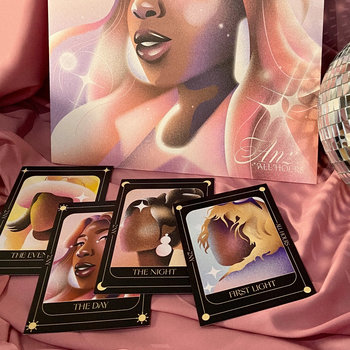 Few artists have seen as sharp an increase in popularity this year as Anz, largely thanks to the fact that "You Could Be (ft. George Riley)," the lead single from All Hours, became one of the biggest feel-good dance tracks of the late summer in clubs, at festivals, and on radio. While "You Could Be" is by far the most "pop" Anz has gone to date, the rest of the EP ventures in a variety of different directions. "Decisions (AM Intro)" opens the EP with uplifting broken piano chords, slowly teasing in some of the key elements of "You Could Be" before effortlessly slipping into the track itself. Anz continues to flex her melodic prowess on "Real Enough To Feel Good," a boisterous UK garage roller sprinkled with expertly pitched vocal chops. "Inna Circle" is a percussion-heavy, electro-breaks hybrid, complete with classic orchestra stabs and a commanding staccato bassline. All Hours reaches its apex with "Last Before Lights," which covers a remarkable amount of ground over the course of six minutes, beginning with a rattling kick before subtly introducing diced breaks, shimmering chords, and exploding into a raucous bass line, with plenty of time leftover for a euphoric piano break.
Merch for this release:
Vinyl LP
Although originally released digitally late last year, The DJ Girl EP has finally (and rightfully) appeared on wax via DJ Girl's Eat Dis imprint. "Temptress" kicks off proceedings at a ferociously high speed with a merciless kick drum pinning down a flurry of arpeggios and galloping percussion. As the title suggests, "Cuica" is centered around an irresistible rhythm played on the traditional Afro-Brazilian instrument over a delectable electro beat and garnished with a child-like spoken vocal refrain that praises the song's namesake. As the title suggests, "The Bass" packs a mighty low-end punch, coupled with a stuttering synthetic slap bassline, crisp percussion, and a soft, throbbing pad that nicely contrasts the frantic nature of the track's other elements. The EP closes out with the comparatively tranquil "Detroit By Morning," as spacious and blissful chords drift over a relentless kick and pulsing programmed drums.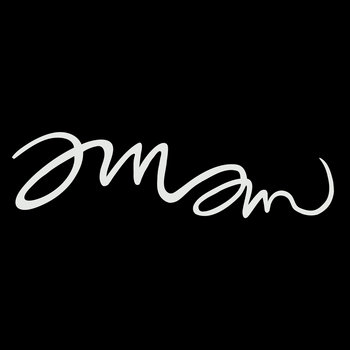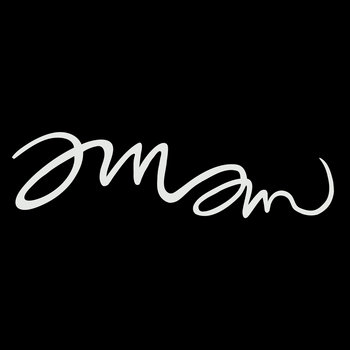 Merch for this release:
Vinyl LP
The latest offering on Sardinia, Italy's Amam label comes in the form of four murky club movements from Difid. "Drill & Rewind"'s gritty, skipping drums build a solid bedrock for a spiraling and filtered arpeggio and myriad abstract and otherworldly samples. A squelchy synth riff opens "Electric Hustle" before a pounding beat and a series of interlocking synth parts and rhythmic elements are subtly introduced. Difid continues on a similar trajectory with "Factdroid," a dubby, stripped-back techno workout whose uneasy nature is nicely contrasted by a graceful undulating pad. "Okfinewhatever" is the EP's most rhythmically off-kilter track, with a collage of vocal snippets and an infectious one-bar loop creating a powerful groove.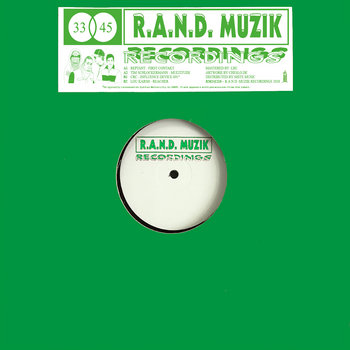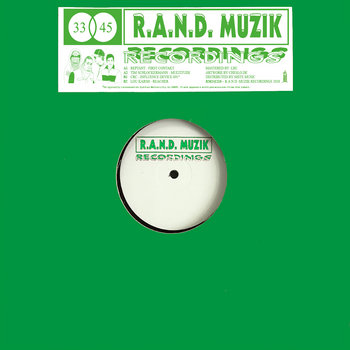 Merch for this release:
Vinyl LP
The latest release from Leipzig, Germany's R.A.N.D. Muzik Recordings is a primer in the music of '90s San Francisco-based label Visible Records, with a particular focus on the output of co-founder Seofon. First up is "Ylem (12 Inch Mix)," a delightful slice of euphoric breakbeat that builds in intensity until it reaches a slightly uneasy atmosphere in the track's final section. Despite clocking in at almost 13 minutes, there's never a dull moment on ATOI Seattle's sprawling "Integratron (ATOI SF Remix)." Beginning with a dusty drum loop, the rhythm section dissolves into a glorious choral sample before building itself back up again and taking the song in what seems like countless different directions, moods, and ideas. The pulsating intro synth on "Protamx" unfolds into a spritely arpeggio and then steadily builds in intensity for a full five minutes before a tight, punchy kick is introduced into the mix, leading to a welcome, blissful breakdown. Antihouse's ".16 (Easy-To-Swallow Gel Cap)" is by far the most restrained moment on the EP, but it's still perfectly ripe for club play. A syncopated clave rhythm powers the first half of the track as synths shimmer over marching snare pattern, before stripping itself right back for a momentary recess ahead of the song's thumping second half.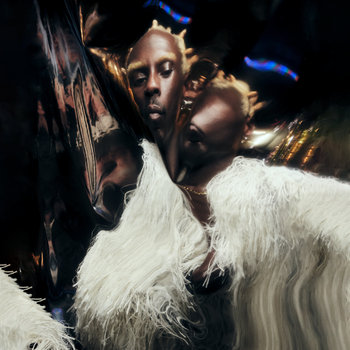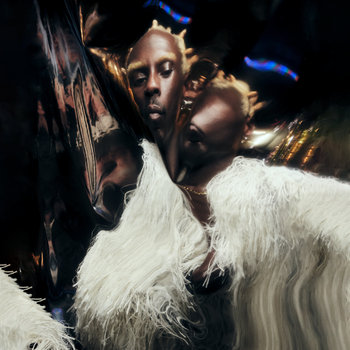 Merch for this release:
Vinyl
Josh Caffé has been a key player in the UK's underground house and techno scene both as a DJ and vocalist, and as one of the brains behind Fabric nightclubs's LGBTQ night Love Child. "According To Jacqueline" is Caffé's first appearance on Errol Alkan's label Phantasy, and comes boasting co-production credits from Paranoid London's Quinn Whalley, a regular collaborator for Caffé both live and in the studio. The track opens with a tantalizingly saturated kick and a brooding synth line before Caffe's explicit ode to Jacqueline, a "freaky butch queen on the scene, dancing round like a machine." As Caffé's performance evolves, becoming ever more sexual, so too does the production, with skipping snares and stammering chord stabs decorating the track's minimal groove. The dub version of "According To Jacqueline" is a deeper, more eyes-down affair, but it retains—or possibly even amplifies—the raunchiness of Caffé's vocal performance by stripping back the instrumental even further and adding a cavernous use of space into the mix.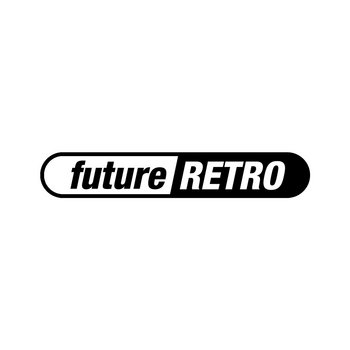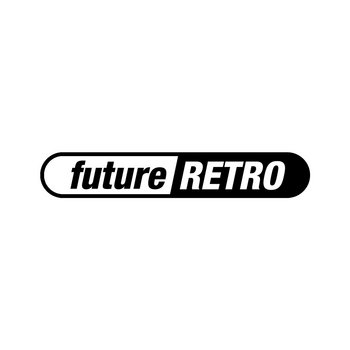 Merch for this release:
Vinyl LP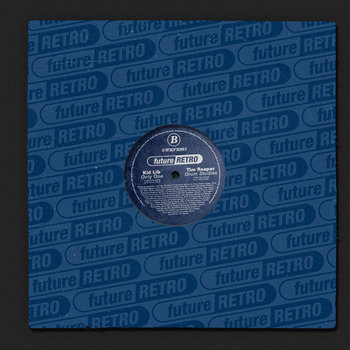 One of the most exciting newer labels bearing the torch for all things jungle in recent years has been Tim Reaper's Future Retro imprint, so it seems only fitting that he teamed up with scene legend Equinox for a collaborative release with his label Scientific Wax Retro. First up on the Scientific Wax Retro side of the release is Nebula with "Fantasia." Lush pads and effects pave the way for an extremely crisp drum break and a delightful chimes melody which, when combined with the wandering sub hits, create an immensely powerful and frantic—yet still uplifting—track. "Bad Dreams" by Equiknox picks up where "Fantasia" left off, with more pensive pads and fiery breaks chopped into a million pieces. While things start off on a similarly light note as its predecessor, the atmosphere soon changes as Equinox sends the drums into overdrive and envelops the track in paranoid soundscapes and mutant low end. On the Future Retro side of the EP, Kid Lib's "Only One" gets a long-awaited release. Ominous chords and unnerving sound design collide over mangled drums, interspersed with curious vocal samples. Tim Reaper's offering, "Drum Studies," is exactly that: A berzerk workout consisting of not much more than manically spliced drums and weighty low-end, with the occasional faltering vocal sample or extraterrestrial bleep.
Merch for this release:
Vinyl LP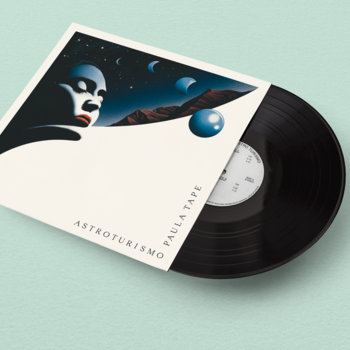 Milan-based DJ and producer Paula Tape steps up for the latest release on Rhythm Section with four body-galvanizing, catchy, and quirky club numbers. The enticing synthetic slap bass on opening track "Body Nature" is buttressed by a swarm of interlocking percussion, classic orchestra hits, and ethereal pads, and is topped off with a playful, intermittent vocal. Tape dials up the tempo slightly on "Multiverso," making use of an understated yet powerful bassline, thundering claps, and more intricate percussion before a spirited and sharp digital lamellophone melody trades licks with a hefty horn section. On the title track, Tape employs a similar selection of timbres with a slightly loftier touch, as legato panpipes drift into a rapid-fire bassline. "Eclipse" cools things off slightly with a spacious arrangement, pulsing one-note synth, and a heavenly chord progression that has just a hint of Prince's "Little Red Corvette" to it.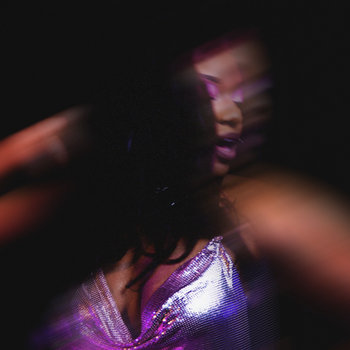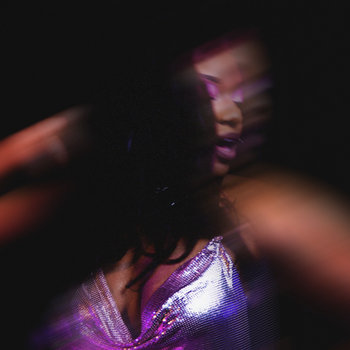 Merch for this release:
Vinyl LP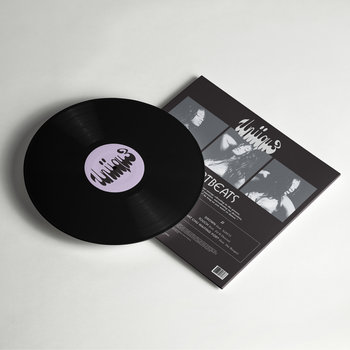 Undisputed Jersey club queen UNiiiQU3's first EP for Local Action is possibly her most impassioned, personal, and vulnerable release to date, but it also manages to maintain the raucous club energy for which she's become known and loved. "Shame On Me" opens Heartbeats with pensive chords and an unbelievably catchy Auto-Tuned hook before kicking into gear with slamming drums, Jersey club's trademark bedspring squeaks, and UNiiiQU3 lamenting her own naivety in a broken relationship. Fellow New Jerseyite R3LL provides additional production on "Unavailable," dialing up the energy levels and delivering an absolutely storming anthem that wouldn't be out of place on daytime commercial radio anywhere in the world and yet once again manages to retain the attitude and bounce that makes Jersey club so unique (no pun intended). The EP's lead single "Microdosing" begs for airtime on a huge soundsystem, with a monstrous kick, supple chords, and a dangerous bassline to boot. It's immediately contrasted by "Drown (ft. SJAAY)," the EP's most pensive moment, featuring a magnificent extended horn-led build that flips into UNiiiQE3's signature no-holds-barred lyrical and musical antics. Scattered arpeggios are married with skull-rattling 808 bass and huge claps on "Touch (ft. DJ K-Deucez)" with an extra helping of brazen and bawdy vocals before "What Chu Waiting For" draws the final curtains with an intricate guest verse from New York rapper Dai Burger.
Merch for this release:
Vinyl LP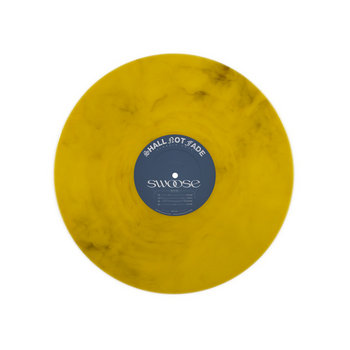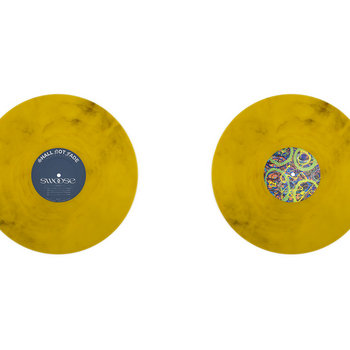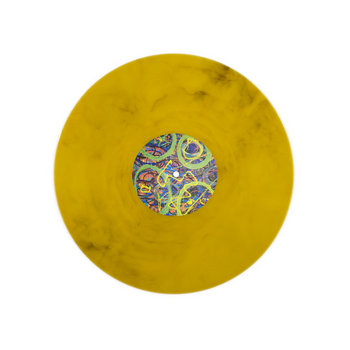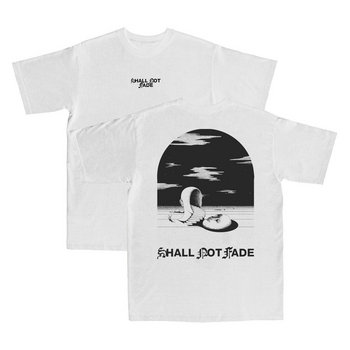 Carrying on from last year's Introspective, Swoose returns to Shall Not Fade as part of their new series Classic Cuts. Bloom opens with the life-affirming melodic motifs of the title track, bolstered by crunchy drums, punchy bass, and a soaring string line. "Allure" is built around a touching dusty piano loop and some of the liveliest, most unique, and expressive drum programming imaginable, decorated with two emotive interlocking synth melodies. After the loftiness of "Allure," we're brought straight back down to earth with "Polypore" as drums and a squelchy synth line are adorned with slowly developing soundscapes and luscious chords before being stripped away to reveal a mischievously darting riff and a powerfully mechanical bass line. A hypnotic and spiraling vocal loop sets the tone for closing track "Algo," before gated chords; sparkling and sparse arpeggios; and a warbling bassline take center stage, cementing Bloom as Swoose's strongest release to date.