BEST DANCE 12"s
The Best Dance 12" Singles on Bandcamp: August/September 2022
By Sean Keating · October 03, 2022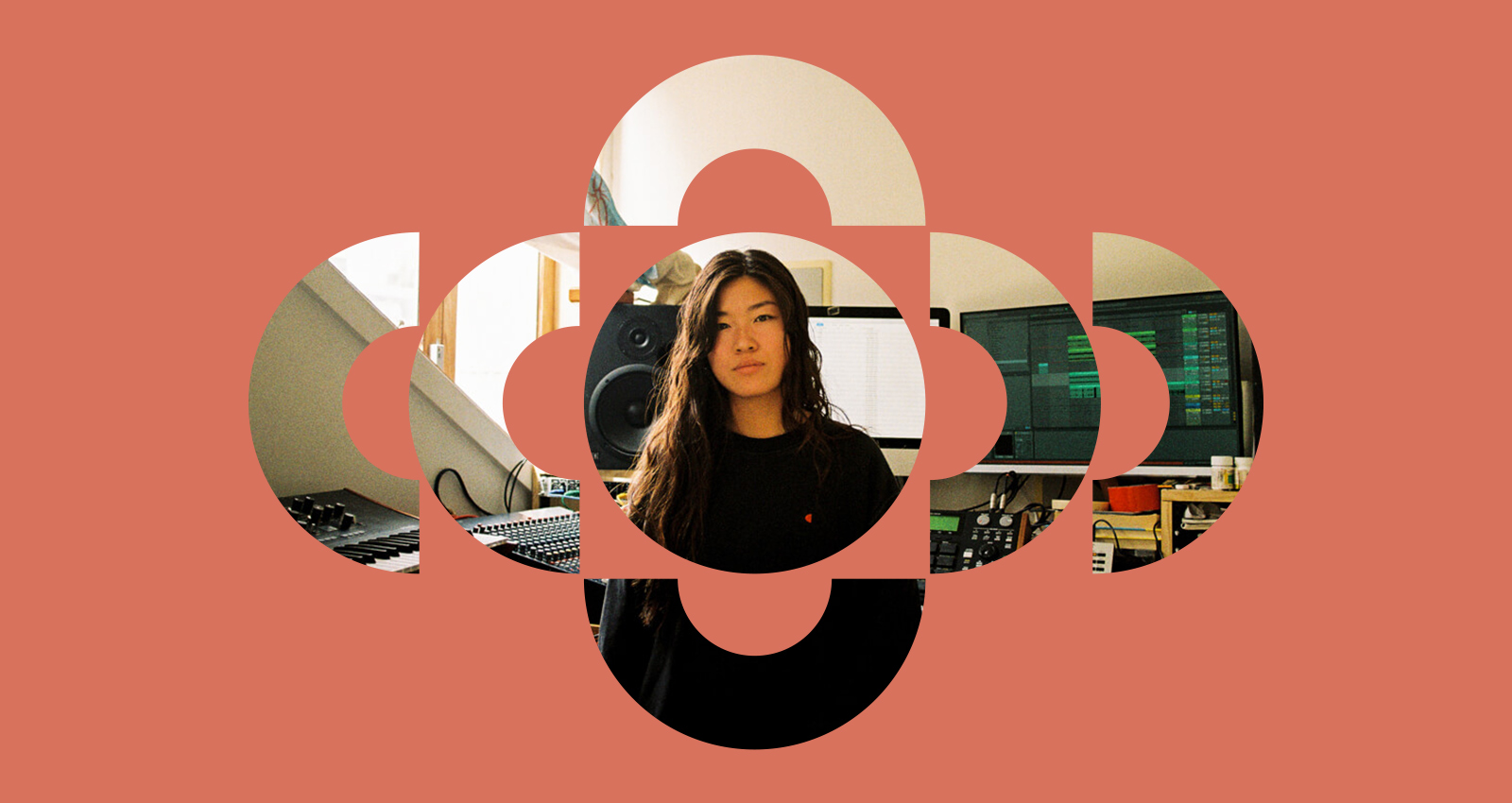 As the Northern Hemisphere heads into clubbing season and the last few festivals of the summer take place, an extremely strong grip of dancefloor heat escapes from the treasure chests of dance music's finest independent labels and artists—just in time to set alight basement clubs and warehouses the world over. From polyrhythmic Detroit techno to summery Australian house and jazz-flecked broken beat to twisted bottom-heavy two-step, these are the best 12" dance releases on Bandcamp from August and September.
Merch for this release:
Vinyl LP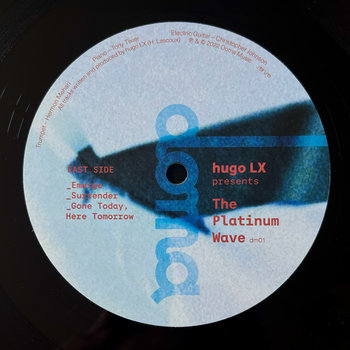 Paris' Hugo LX has been a highly revered name amongst house music fans for a number of years now, with must-have releases on some of the genre's most respected labels, like MCDE, NDATL, and People of Earth. The Platinum Wave, released on his own newly minted Doma Music is both his most musically accomplished and his most enthralling offering yet. The opening track "Emerge" gives a short-but-sweet insight into the depths of which the EP dives before "Surrender" gets straight down to business with tough drums, a weighty-yet-agile bassline, and a tapestry of infectious synths. "Gone Today, Here Tomorrow" sets off with LX's immediately recognizable swing, allowing the track's meandering melodies and heavenly pads to unfurl without losing sight of the dancefloor, while "Zio" utilizes a sparser arrangement, allowing the remarkably human-like drum programming to take center stage before Christopher Johnson lays down a highly emotive guitar solo, bringing the track to a climax. "Oversight II" is built around a devastatingly funky and syncopated rim-shot rhythm that provides so much energy that there's ample space for Tony Tixier to stretch out and show off his incomparable piano chops without getting in the way of the track's powerful groove.
Merch for this release:
Vinyl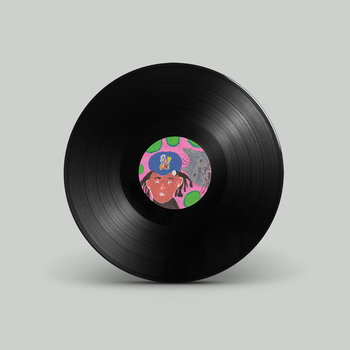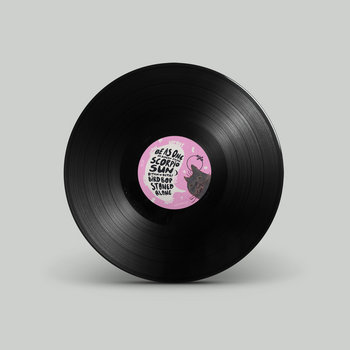 Being one of the UK's most in-demand DJ's and remixers of the past few years, it's particularly impressive that Shy One has even had the time to put together such a well-rounded release as From The Floor To The Booth. On "Be As One," she's at her most melodic and introspective yet—in part thanks to the delicate and longing vocals of Simeon Jones of The Colours That Rise. "Scorpio Sun"'s warm chords and twinkling motifs are set over Shy One's signature broken rhythms and mean bottom-end, which leads to the more club-focused sounds of "B!tch You Better" with an almost half-time feel, chopped vocals, and rave-tinged stabs. The heat is dialed up again on "Bird Bop" with expertly diced and filtered samples that are eventually let loose to reveal a topsy-turvy horn line before the song enters a murky and psychedelic final section. The EP ends with "Stoned Alone," the anthemic chord progression and tom flams of which suggest this is just the first page of a new chapter of music from Shy One.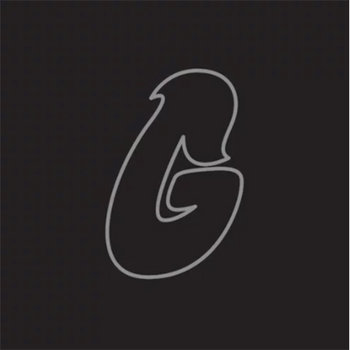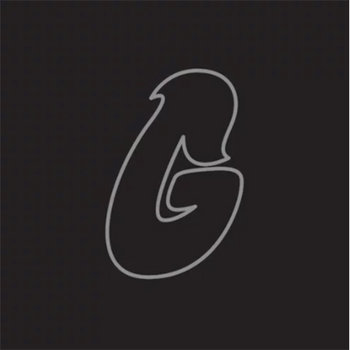 Merch for this release:
Vinyl LP
One of the UK's dance music icons presents a deep and thumping remix EP on his own imprint Phoenix G, with reworks from Duncan Forbes, Kai Alcé, and Mr. G himself, under his alias Mango Boy. First up is Forbes' take on "Next Up"—a gritty and mesmerizing outing that goes heavy on the distorted drums and steadily unfolds over the course of almost eight minutes. "Full A Love" gets two different treatments from Mango Boy, the first being an atmospheric and totally drumless take that accentuates the track's moody and mysterious nature, and which wouldn't sound out of place in a dread-filled sci-fi from the mid-'90's. The second version brings some classic Mr. G drum programming to the mix, with a particularly weighty kick drum, skippy synthetic snare pattern, and a rousing vocal sample. Atlanta's Kai Alcé adorns "U Feel Mi" with his trademark production prowess, complete with suggestive keys, a flying hi-hat, and rolling bassline, allowing the virtuosic sax and flute solos to tear over the top.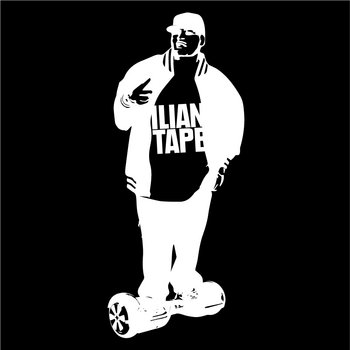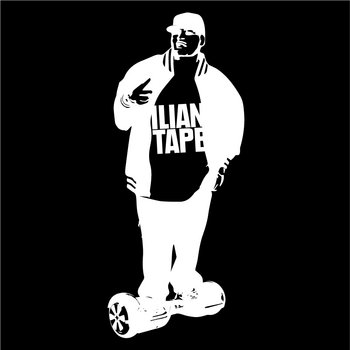 Merch for this release:
Vinyl
Stenny returns to Ilian Tape for his ninth (!) release on the Munich label with two mean and muscular club cuts. "Wipe Out" seems to take equal inspiration from early '00s London as it does early '90s Detroit, with a darting two-step rhythm, wobbling bass, and pizzicato string chord bolstered by eerie and warbling soundscapes. "Permission" ups the tempo slightly and is even more ghostly in nature, with a forlorn two-note melody and a heavily distorted rhythm section.
Merch for this release:
Vinyl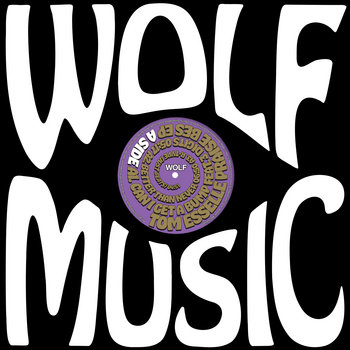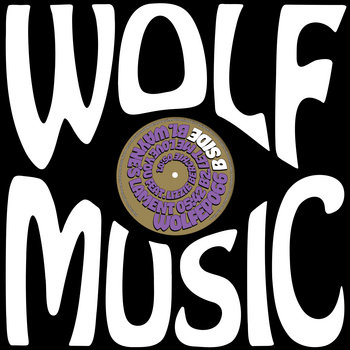 YAM Records co-founder Tom Eselle graces the WOLF Music roster with a grip of functional yet personable dancefloor fodder. From the first four crash hits of the cheekily titled "Can I Get A Bump" Eselle gets straight down to business, with heavily swung drums, a smoky Rhodes, and an impassioned sax solo from 3Digits. "Better Than Never" continues in a similar vein, with staccato keys, omnipresent percussion, and stirring strings that bring a very welcome air of tension to the track. Things take a more ominous turn with "R-Type (Just Beats)" which, as the title suggests, consists solely of drums and is somehow reminiscent of the slightly unnerving party scene at Jackie Treehorn's house in the movie The Big Lebowski (1998). "Wayne's Lament" sees the listener back to more comforting territory with snatched vocal samples, loose drums, and a warm and spritely keys part. Closing things out is the soul-drenched broken beat stylings of "Let Me Love You," which features a gorgeous vocal performance by Lizzie Berchie, off-kilter rhythms, and nourishing jazz harmony.
Merch for this release:
Vinyl LP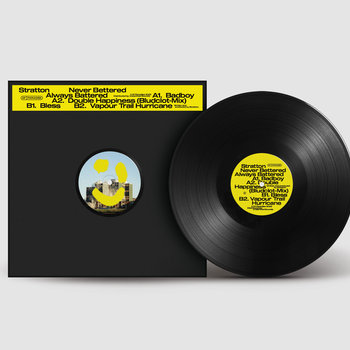 Stratton's third release on Of Paradise is both his most refined and possibly his most powerful. "Badboy" is a no-nonsense warehouse slammer, centered around warbling synth bass, a rapid-fire patois vocal sample, clattering breaks, and topped with an airy and euphoric melody. Stratton briefly flirts with the idea of making an electro track on "Double Happiness (Bludclot Mix)" before diving headfirst into a merciless rave pit, complete with teeth-shattering kicks and huge stabs. The violent use of breaks continues on "Bless," a somewhat apt title considering that, to many, it may sound like the depths of hell, as two gnarled basslines duel until a brief ceasefire is agreed, taking the form of an unhinged arpeggio. "Vapour Trail Hurricane" is perhaps the EP's most restrained moment, but it's also the most impressive. Stratton strips back the instrumentation and limits himself to a repeated one-note motif that switches across a variety of different instruments, while a determined and unabating drum machine gallops along underneath, masterfully decorated with the occasional eagle call.
Merch for this release:
Vinyl LP
For the third release on her label Dark Machine Funk, Kerrie exemplifies her knack for making exactly what that label name promises; threatening yet rhythmically seductive dance music bursting with energy. That title track kicks off with a commanding bounce that builds to a menacing pedal note and a smorgasbord of squelchy synths and driving hi-hats. "Machine Operator"'s relentless industrial arpeggiator ties together crunchy drums, while "Desert Power"'s vicious bounce conducts an array of rubbery sounds that eventually lead to a stone-faced big room riff. Lastly, "Forged" sounds like the workfloor of an intergalactic blacksmith, with hissing rides and clanging percussion building a mechanical groove around a rock-solid one-bar bass loop.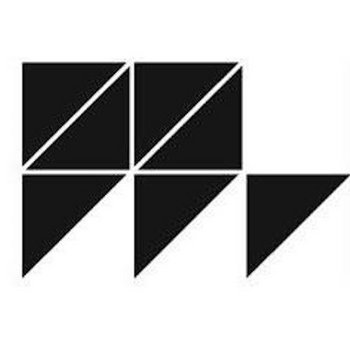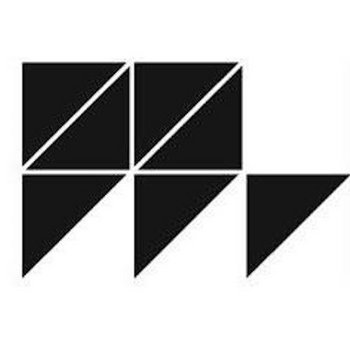 Merch for this release:
Vinyl LP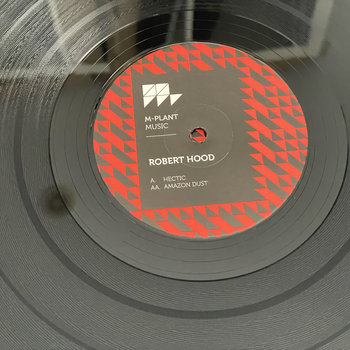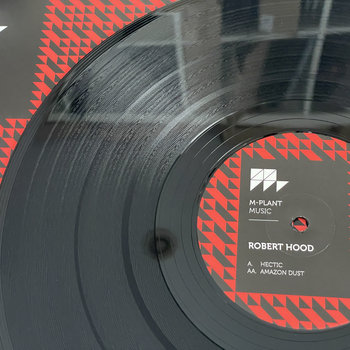 Detroit techno legend Robert Hood returns with two peak-time weapons in the form of "Hectic" and "Amazon Dust," both of which are guaranteed to receive plenty of big-room spins over the coming club season. "Hectic" begins with a pummeling kick and nifty hi-hats before a devastating one-note synthetic polyrhythm hits the listener on the head, causing maximum dancefloor anxiety—which is then accentuated with a chorus of interlocking metallic rhythmic elements. "Amazon Dust" is slightly more subdued, but only in comparison to its predecessor. Hood is a master of rhythmic arrangement, creating organized chaos in a way that most artists couldn't even imagine, with various patterns crossing bar lines and working against the overall rhythmic contour of the song, resulting in a truly hypnotic aural experience that is both technically impressive and primally irresistible.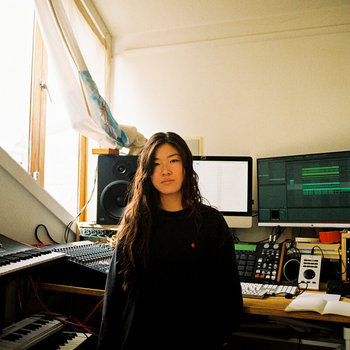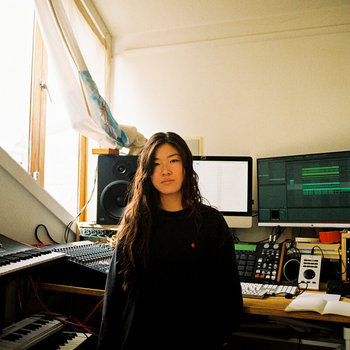 Merch for this release:
Hat, Vinyl LP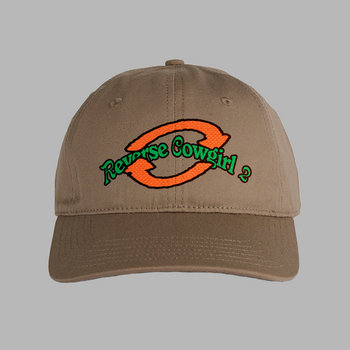 After last year's Water EP, Jennifer Loveless is back on the Melbourne-based imprint Butter Sessions with an offering of sun-kissed house music—just in time for the Australian summer to begin. "Muzik" is built around a spiraling bass line, tantalizing hand percussion, and an inquisitive synth, laying the foundations for the title track to go into full throttle with its instrumentation whirling into an uplifting collage over a punchy kick and phase-soaked cymbals. Loveless employs a bold slap bass on "Reverse Cowgirl 2" with a hypnotic looped vocal sample and galvanizing drum programming that continuously switch up over a series of two-beat phrases. The gentlest moment on the EP comes on "Fall in Love" with what sounds like an ensemble of digital guitars that move from playing in a complex hocket to full unison and back before dissolving into a sea of blurry bleeps. "Club Stomp" is a beautifully deranged dancefloor outing that's reminiscent of having a surprisingly strong dose of psychedelics at a beach-side fairground—smiley chord progressions melt into paranoid synth squiggles while an off-beat synth bass plods forth. Around The World finishes with "YamaaHA!" which sports a Larry Heard-esque bassline, a handsome helping of drum fills and heaps of swagger.
Merch for this release:
Vinyl LP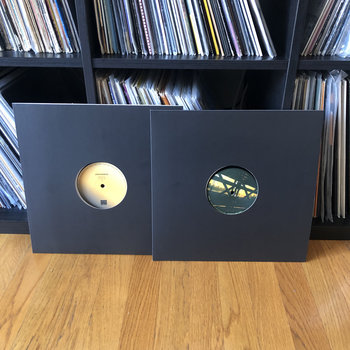 John Barera's latest effort for Off Track consists of four loose-yet-powerful house outings. The title track's highlight is definitely its majestic and electric bass line that seems to evolve over the course of the entire tune, giving it an enthralling live feeling. "Moultrie Reindeers" is tougher but boasts the same playful live musicality as the EP's opening track while "Give You My Love" is a masterclass in sample-based dance music production, flipping its source material in countless different ways while retaining a steady groove and spontaneous arrangement. Finishing off the EP is "We Got This," which is the mellowest of the tracks here, as a loping bassline underpins a swirling and filtered piano loop over dusty and crisp drums.