BEST DANCE 12"s
The Best Dance 12" Singles on Bandcamp: August/September 2021
By Sean Keating · September 29, 2021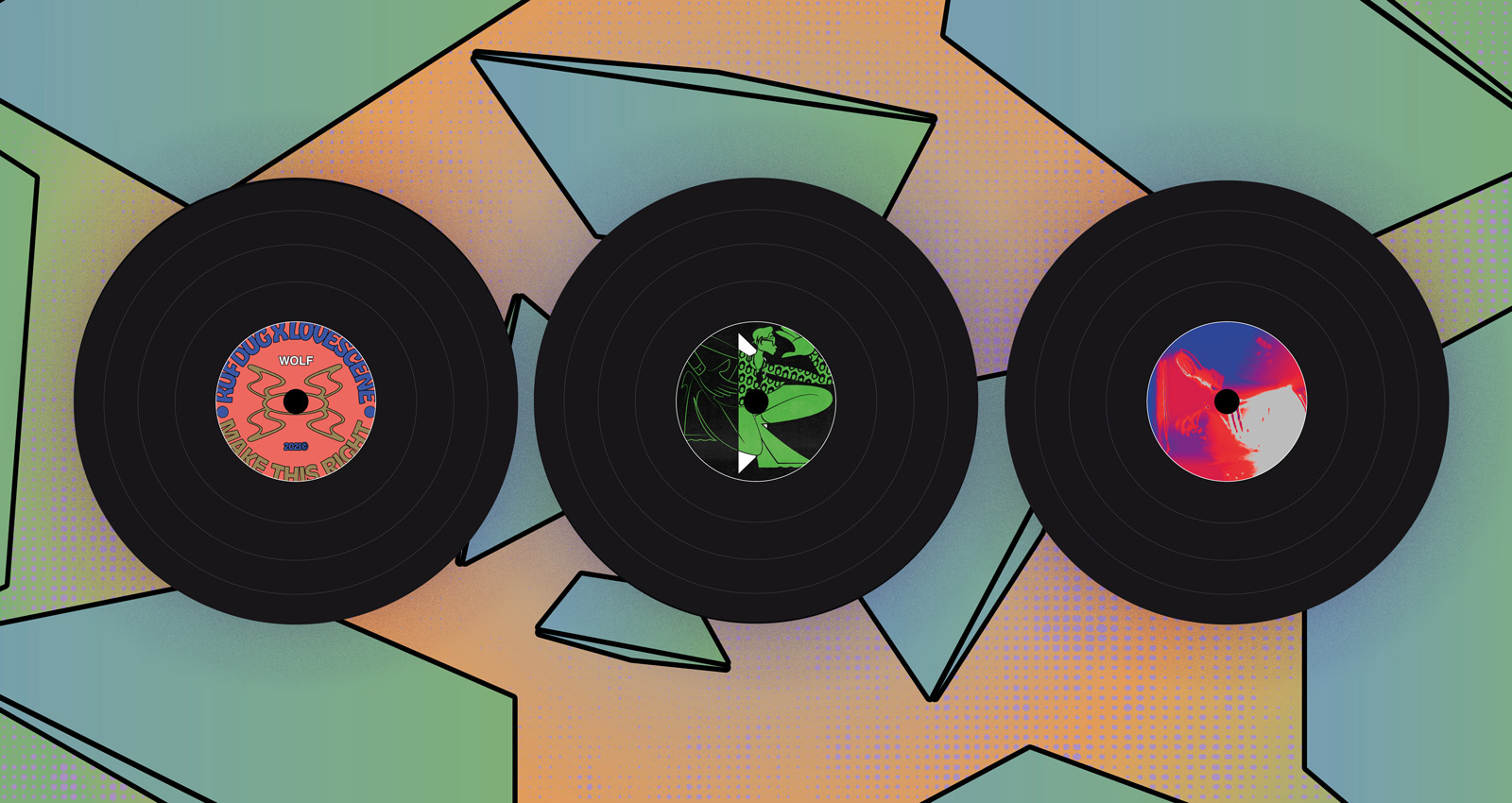 As night clubs and festivals have begun coming back to life in some parts of the world, the flow of high quality, boundary-pushing and deviously functional dance music from independent artists and labels the world over has continued unabated—despite record-breaking vinyl manufacturing delays and costs. From bizarre-o intergalactic electro and otherworldly club constructions to classic jungle and uplifting vocal house, these are some of the best 12" dance singles on Bandcamp from August and September.
Merch for this release:
Vinyl LP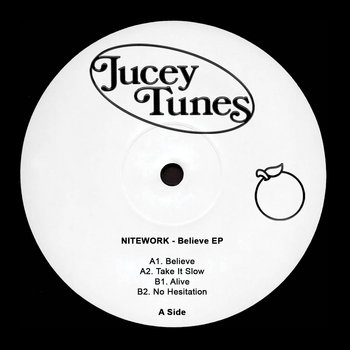 Following the phenomenal success of their debut 12" last year on South London Pressings, Ell Murphy and Medlar join forces again as NITEWORK, dishing up four soulful club cuts on Murphy's own imprint Jucey Tunes. Medlar's sparse, groove-focused production allows Murphy space to stretch out as a singer across the EP, from the tight uplifting harmonies on "Believe" to the interlocking vocals on "No Hesitation," Believe's most subdued and introspective track. "Alive" and "Take It Slow" trade off the more extravagant vocal arrangements for darting vocal chops over Medlar's heavily syncopated take on the house and 2-step sound palette respectively.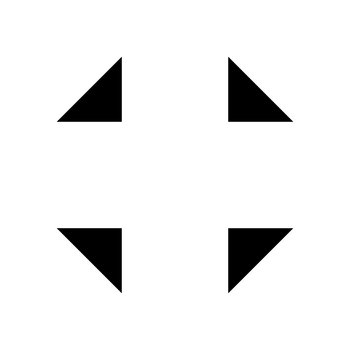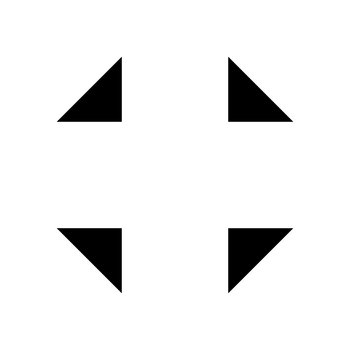 Merch for this release:
Vinyl LP, , USB Flash Drive
For their latest 12", Central Processing Unit enlists the skills of Dallas electro magnate Cygnus, who delivers a truly unique selection of thrilling machine funk. 100% Dope begins with a jittery arpeggio and jagged drum programming before imposing synthetic-strings emerge. "CPU Records" is a brilliantly bizarre and undeniably infectious ode to the label itself, complete with fantastical lyrics like, "CPU Records with a million songs/ One robot singing on the intercom." Cygnus increases the intensity over the course of the EP as the deep galactic pulse of "Float Back To The Surface" switches up into the slamming bassline-snare combo on "Throwing Shade," which features distorted vocals that brag about achieving an untouchable high score in a video game arcade.
Merch for this release:
Vinyl LP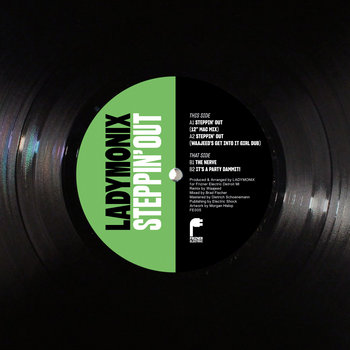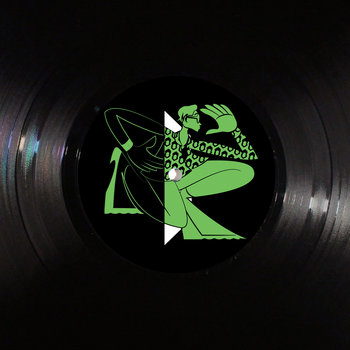 LADYMONIX returns with another stellar selection of exhilarating dance music on her label Frizner Electric. "Steppin' Out (12″ MAC Mix)" is led by a bouncing conga loop, undulating chords, and a lofty-yet-commanding vocal sample, its laid back nature eventually punctured by a tense acid lead. Detroit nobility Waajeed puts his own spin on "Steppin' Out" with his "Get Into It Girl" dub, which turns the original into a heavily distorted and rowdy romp with a truly Midwestern flavor. LADYMONIX reins in the raucousness slightly with "The Nerve," whose soothing pads are buttressed by punchy drums, a flickering single marimba note and sparkling arpeggios. "It's A Party Dammit!" leaves us in the throngs of a late-night dance floor with an almost pensive metallic riff, splashy rides, and rich chords slowly warming down the dancers.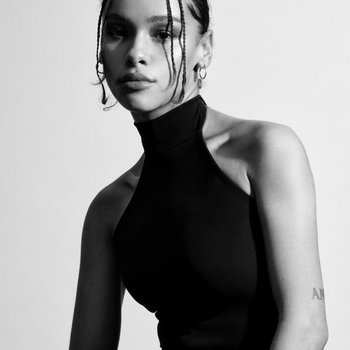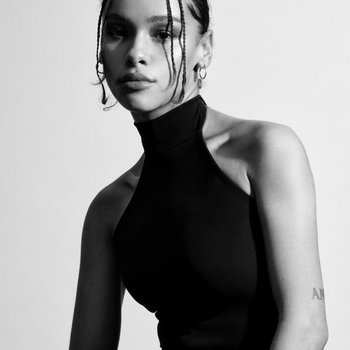 Merch for this release:
Vinyl LP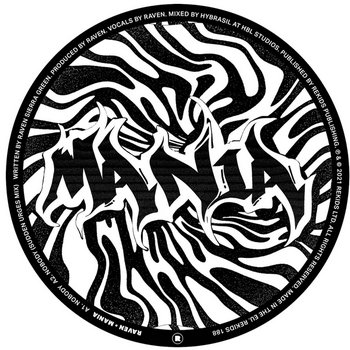 Berlin-based DJ and producer Raven returns to Rekids following last year's Flames, her debut release with the label. Mania begins with the pounding gallop of "Nobody," the dark, moody essence of which is contrasted with Raven's tender R&B-tinged vocals. The "Sudden Urges Mix" of "Nobody" dials up the emotion and makes great use of space, building tension to a tantalizing boiling point before it's broken by a dusty break. "Cold Sweat" introduces a healthy dollop of terror to the mix, with a chest-rattling kick and a sizzling, rave-drenched lead line swarming around paranoid vocals that lament various grim withdrawal symptoms. Raven employs a bare bones electro beat for the "Comedown Mix" of "Cold Sweat," which is slightly less intense, yet manages to remain undoubtedly ill at ease.
Merch for this release:
Vinyl LP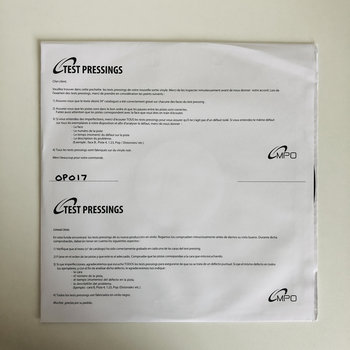 Fiesta Soundsystem's latest work for Of Paradise is a fiery combination of solid club constructions and sonic explorations. The vicious bottom end that kicks off "Pulse Fiesta" sets the tone for Not To Be, as the sparse-yet-thundering percussion evaporates into a graceful and airy pitched sample. As the title suggests, "Acid Tool" is a squelchy workout, complete with the obligatory gnarling 303 bassline, cantering break and rapid-fire percussion. On "Not To Be (Rude)," Fiesta Soundsystem is in jungle mode with diced breaks that seem to continuously evolve throughout the track, along with a stuttering crunchy sub. Lastly is "The Slip," which, while maintaining the tempo of its predecessor, is more subtle, atmospheric, and unsettling.
Merch for this release:
Vinyl LP
The latest release on Detroit's Choose Better Friends Records comes from relative newcomer Gino and takes the form of four deep yet body-focused slabs of house music. "Rawhide" steadily unfolds into a hypnotic, low-slung roller before Gino flips a glorious orchestral sample over dusty drums and weighty bass on "Gitteshouse." Frantic synths collide with a thumping kick on "Truffaut," which suddenly give way to a manic, conga-driven groove and a ricochet of squirming notes. Crutches ends with the brooding bass weight, crisp drum programming and dubbed-out keyboard stabs of "Frontandback," an ideal track for easing into the heavier hours of the night.
Cody Currie & Eliza Rose
Flame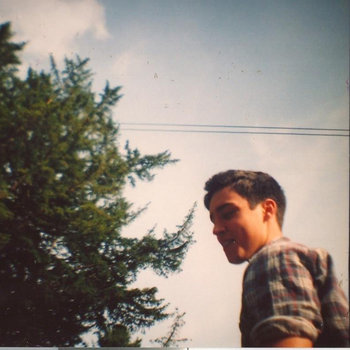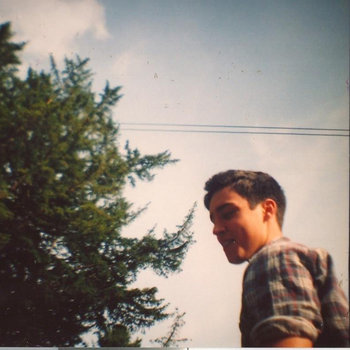 Merch for this release:
Vinyl LP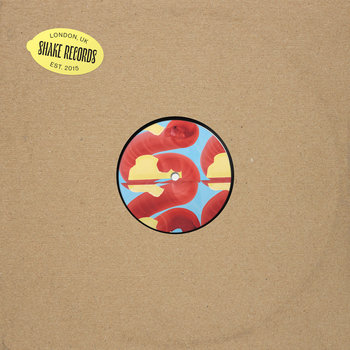 After turning heads with their single "Moves" earlier this year, Cody Currie & Eliza Rose team up for Flame on Dan Shake's Shake imprint. The title track's laidback lilt, smoky keys, and rolling percussion underpins Rose's playful-yet-soothing vocals, as creamy lead synth lines weave in and out of the mix. Dan Shake puts an off-kilter spin on "Flame," accentuating the original's rhythms with a tip of the hat to the classic shuffling broken beat sound. With gritty, skipping drums, luscious chords, and a powerful bassline, the duo lament a hopeless relationship on "Another Love," the "Midnight Dub" of which strips away the track's muscular drums and expertly re-harmonizes the original vocal melody.
Merch for this release:
Vinyl LP
Since making her debut in 2018 on Steel City Dance Discs, Nite Fleit has managed to both stay prolific and consistent, resulting in the rapid rise of the Australian-born artist's profile. The Truth, her debut release for International Chrome, consists of four boisterous electro tracks, the first of which features label boss Jensen Interceptor, and allows the duo to whip up a storm of menacing synths and slamming drum machines. "Low Voltage" is slightly more restrained but equally as rugged, with the help of a machine-gun bassline and spitting electronics. The EP's most threatening moment comes on "Zero Sum," when after an extended breakdown, the drums slam back into action and the whole track modulates up. "Bad Blood" rounds off The Truth with a barrage of busy hi-hats, rim shots, and a Roswell-y gliding synth motif.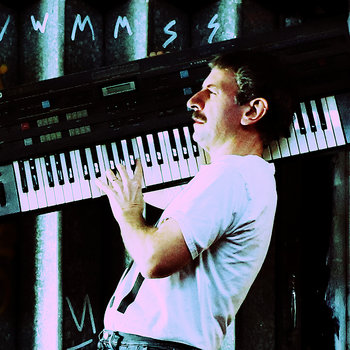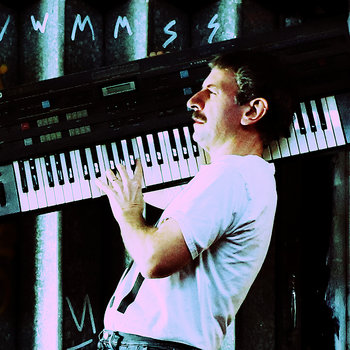 Merch for this release:
Vinyl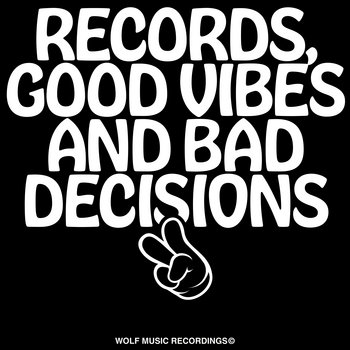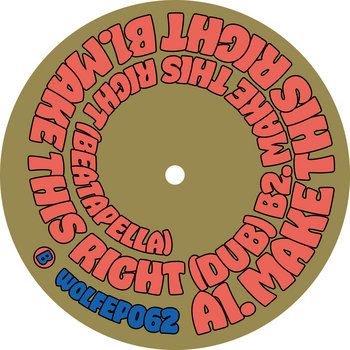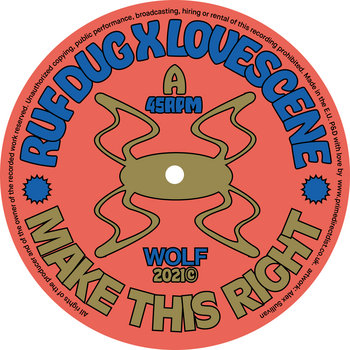 Just as the last rays of the summer sun reach the northern hemisphere, Manchester stalwarts Ruf Dug and Lovescene unleash a sultry vocal club smash. Ruf Dug lays down a plump staccato bassline and some distinctly Detroit-influenced chords over rolling 808 rhythms, with Lovescene's rousing vocals and close harmonies injecting the song with 100cc of emotive energy. As well as the original club mix, the release also includes an instrumental dub mix of "Make This Right" and, if that's not enough, a daringly stripped back "Beatapella" mix, solely featuring Ruf Dug's formidable drum programming and Lovescene's powerful vocal performance.
Merch for this release:
Vinyl LP
Having been behind some of jungle's crucial releases during the mid-'90s, Harmony has had a prolific run of EPs over the last 12 months, thanks to the re-launch of the Deep Jungle label. His most recent effort is made up of three diverse offerings of the classic jungle variety. "Harmony" opens with an aptly euphoric pair of pads that leads to a thick break and demonic sub. Blissful chimes, a meandering Rhodes, and fleeting vocal chops collide with a gleaming break on "Dreaming," before "Caulk" dispels any lighthearted notions with sci-fi-esque synths, a clattering amen break, and a busy bass line.