BEST DANCE 12"s
The Best Dance 12" Singles on Bandcamp: April/May 2022
By Sean Keating · June 06, 2022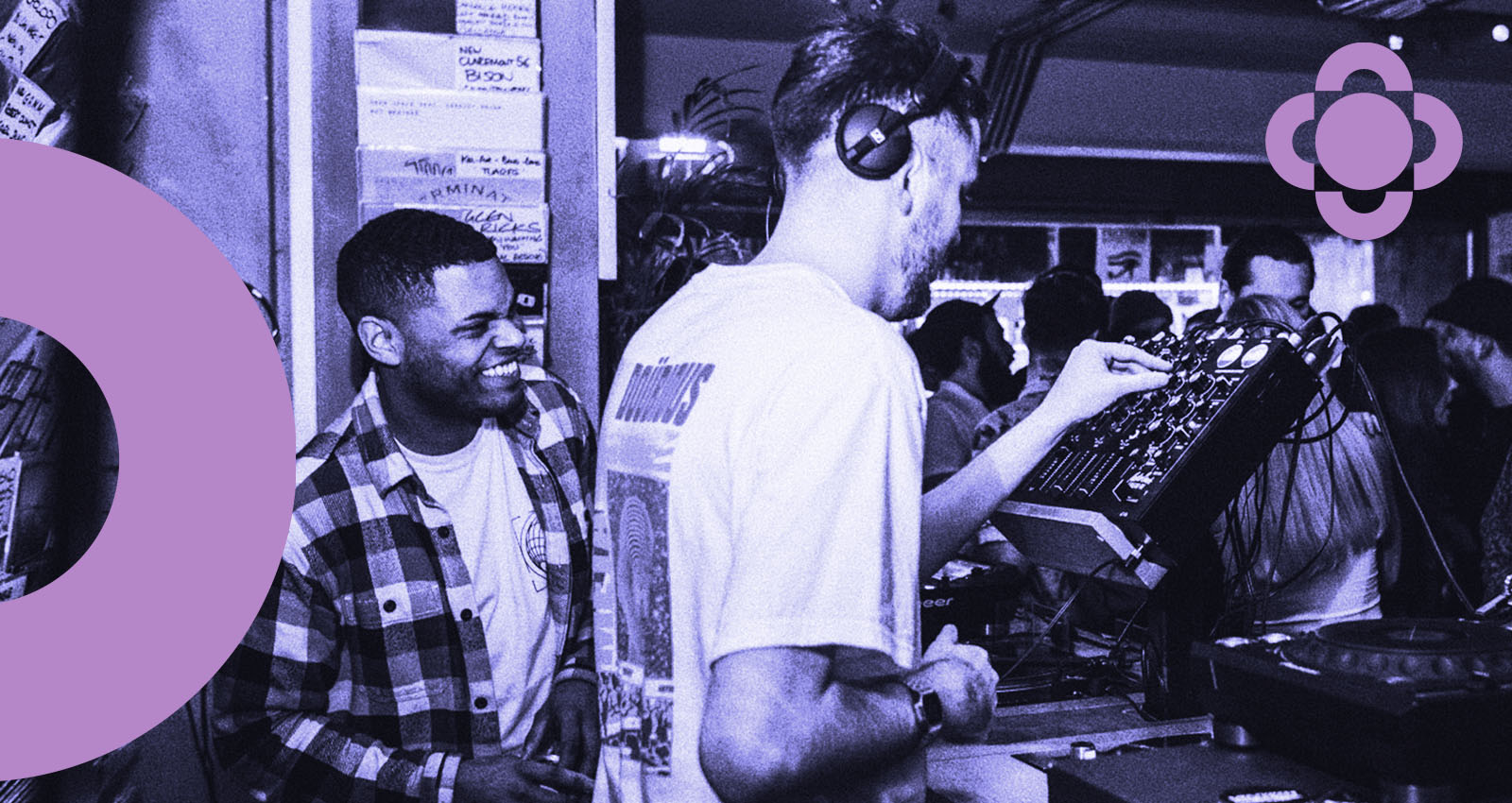 As each month goes by, the obstacles to releasing music on vinyl grow—from spiralling production costs to unbelievable turnaround times. Thankfully, this seems to have done little to inhibit the vast amount of boundary-pushing dance music appearing on the scene's most beloved format. From Tijuana's summery house anthems and Cork's all-but-lost club classics to New York's techno workouts and Milanese percussive etudes, these are the best 12" Dance releases on Bandcamp from April and May.
Merch for this release:
Vinyl LP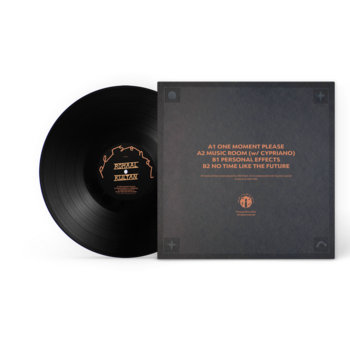 Romaal Kultan returns for his first release since 2020's Everlasting Romance with the first release on his own label Personal Discs, showcasing his immediately recognizable and remarkably versatile production style. No Time Like The Future kicks off with the galvanizing boom-bap swing of "One Moment Please," which features a curious chromatic chord progression and weighty-yet-nimble bottom end. "Music Room (w/ Cypiano)" continues in a similar vein, but leans more heavily into the dancefloor with a bumping kick drum and squelchy bassline draped in dusty piano chords. Romaal Kultan dials up the tempo further on "Personal Effects," with cantering and jagged percussion and a masterful pairing of earthy Rhodes licks and ethereal pads. The EP closes out with the title track, which centers around a wonky dembow snare pattern; hazy and uplifting chords; and a sparse and twinkling melody.
Merch for this release:
Vinyl LP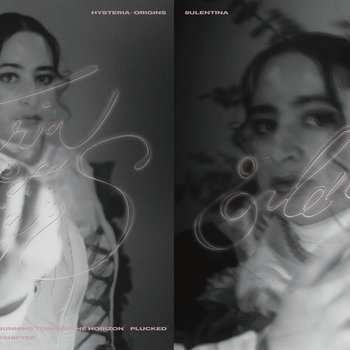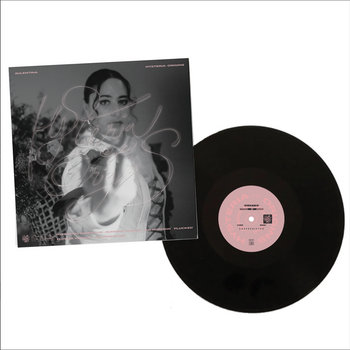 Hysteria of Origins is described by 8ULENTINA as a "character study and exploration of the multiplicity of self," making it a uniquely personal dance record in a time where dance music's functionality and brute force is often valued over its personality and substance. Musically, the EP is a haunting fusion of paranoid jungle and thundering techno interspersed with introspective moments and moving melodies. "Repeating Narrative" opens the EP with urgency, as darting percussion and a diced break is pummeled by a tough kick, and a delicate-yet-haunting plucked riff enters and leaves the arrangement. 8ULENTINA further increases the tempo and tension on "Running Towards The Horizon," yet it also manages to integrate an almost bewildering sense of calm with what sounds like a synthetic choir part. The marriage of an overbearingly intense rhythm section and somewhat serene melodic elements is continued on "Plucked," as a menacing synth and punishing drums are intermittently soothed by a zither motif. "Flower Vendor" moves further away from the EP's jungle influences, offering up what is probably its most restrained moment, as rippling drum samples provide movement for a tapestry of spectacular sound design before the finishing blow is dealt by "Shapeshifter"'s deadly groove and hair-raising strings.
Merch for this release:
Vinyl LP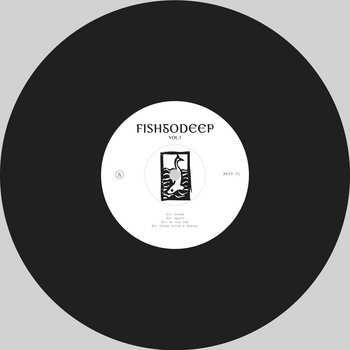 For their second reissue, the newly founded label Aris have dug up one of the holy grail records of Irish dance music. Fish Go Deep have been at the forefront of house music in Ireland since the late '80s. Their highly sought after 1998 release Vol. 1 quickly became a somewhat unexpected hit with DJs and clubbers internationally and, in more recent years, has fetched eye-watering prices online. "Dream" is a slice of delightfully sun-kissed garage house whose swing, tight bassline, and snatched vocal sample make it easy to see why it was so popular. Second track "Space" is just as funky as its predecessor, but with an extra helping of depth, thanks to its rich and exuberant string section. In addition to a dub mix of "Dream," the team at Aris have enlisted the inimitable production stylings of Colm K, who manages to simultaneously beef up the original while adding a dazzling new harmonic layer in his remix.
Merch for this release:
Vinyl LP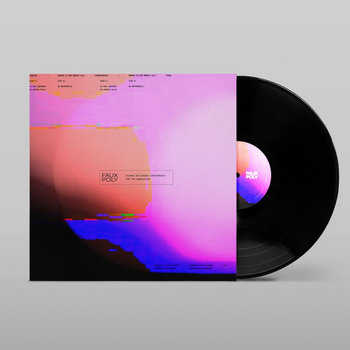 Kassian mark the first release on their new label Faux Poly with three deep hardware jams that are primed for peak-time rotation. Swung hi-hats interlock with a spiraling bassline on "San Junipero," allowing sprawling pads to expand and contract with the track's arrangement. The intricate percussion and filtered vocal sample on "Akkala Falls" slowly build to an infectious two-step groove adorned with forlorn atmospherics and chunky stabs. Final track "Metropolis" begins as the EP's most spacious and ethereal moment, but evolves into its most euphoric and boisterous after a thrilling and extended breakdown.
Lauren Flax
Sweat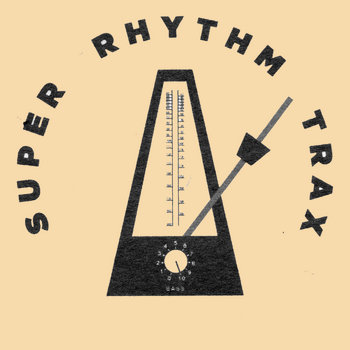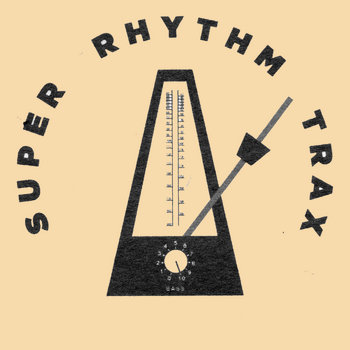 Merch for this release:
Vinyl LP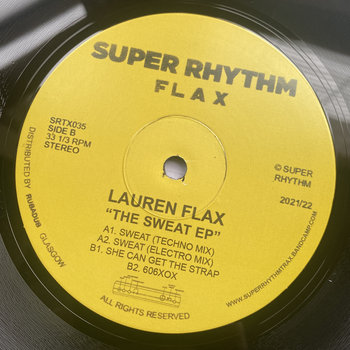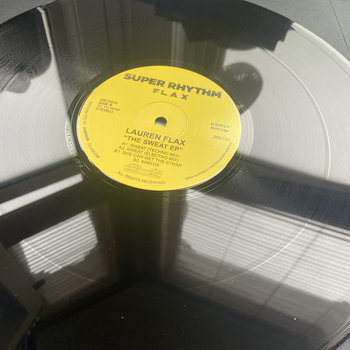 Lauren Flax will need no introduction to most fans of contemporary American dance music,  having released music on some of the most well-respected labels in the business and cementing her position as one of the most exciting DJs on the continent over the past two decades. Sweat expertly balances boundary-pushing production prowess with a total understanding of dancefloor dynamics and an extremely welcome dose of unadulterated fun. "Sweat (Techno Mix)" is an unpredictable machine-heavy workout that occasionally erupts into a flurry of crunchy handclaps, unhinged 303s, and a voice that demands: "Sweat!" The "Electro Mix" is more reserved, with a handful of the "Techno Mix"'s elements set over a traditional electro drum pattern, which allows for a slightly more dramatic arrangement than its predecessor. "She Can Get The Strap" is the most minimal track featured, mainly consisting of a devastatingly groovy 808 pattern, untamed bleeps, and interlocking synth riffs. The EP ends with the merciless high-speed march of "606 XOX," as Flax proves she is indeed one of the modern masters of the drum machine, effortlessly blending an ever-evolving programmed rhythm with a dissected "Think Break" and topping it off with even more audacious and delightful synth work.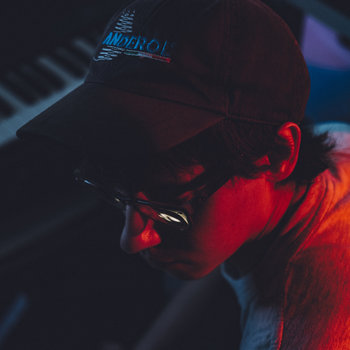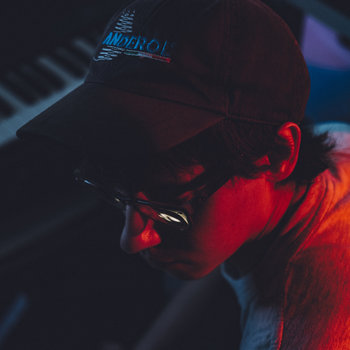 Merch for this release:
Vinyl LP
Nelson Of The East inaugurates Tartelet Records's new dance-music-focused sublabel DANCEMPORIUM with three robust and rhythmically explorative club cuts. A barrage of cascading hand percussion drives "Ellipsis," the chaotic nature of which is underpinned by a heavy kick and punctuated by unpredictable and stuttering synths. The title track is slightly less frantic, but is undeniably cut from the same cloth, as the line between percussive and melodic elements is blurred further over a low slung shuffle. "Memoria" utilizes more traditional dance music drum patterns to create a stripped-back and minimal roller, led by a pulsating vocal refrain. Kasper Marott steps in for a remix of "Ellipsis," straightening up the original's kick drum and giving it a dusting of Italo disco's magic powers.
Merch for this release:
Vinyl LP
Being the godfather of Dutch house and techno, it seems only fitting that Orlando Voorn makes an appearance on Dam Swindle's imprint Heist, making it something of a celebration of two of the country's most well-respected dance music exports. Voorn gets right down to business on "Be With You," flipping an opulent disco sample over some of his signature rugged drums, a smattering of bleeps, and a repeated elastic bass note. "Tenderness" treads more along the lines of classic garage house, with skipping percussion, an off-beat organ riff, and a catchy, heartfelt vocal loop. For the "Late Night Dub" of "Tenderness," Voorn strips out the vocal loop and adds a myriad of other elements, leaving it almost completely unrecognizable.
Merch for this release:
Vinyl LP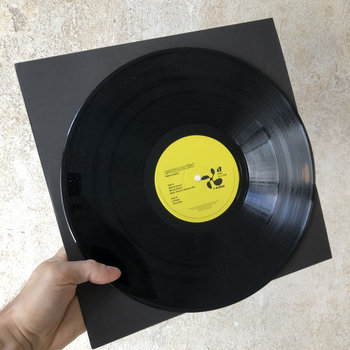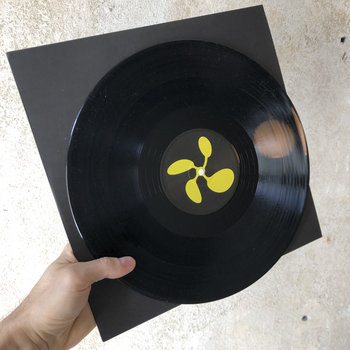 Melbourne's Escape Artist makes an appearance on X-Kalay for their first release since 2020, featuring a rapturous remix from Roza Terenzi. "Wanna Dance?" is a break-focused piece of dancefloor weaponry, where anxiety-inducing arps are perfectly contrasted by huge undulating pads and majestic digi-flutes. Torenzi amplifies the track's darker moments with her "Bassbin Mix," simultaneously injecting it with a full dose of high-octane electro. Tough and staggered drums provide a bed for an endlessly twirling synth part that slowly intensifies to an overpowering climax before the EP ends with "Time Knife" which, despite being entirely beatless, doesn't lack in movement or rhythm, thanks in part to its pulsing chords and seemingly autonomous synth programming.
Merch for this release:
Vinyl
Given the runaway success of Big Saldo's Chunkers EP 001, it seemed only a matter of time before Sally C returned with her second installment of stomping club wares. "Give It To Me" is a no-nonsense slab of boisterous dance music, as a metallic bass part wraps around tough drums and a flagrantly suggestive sax line. Despite notably sparser instrumentation, "Downtown" packs just as much punch as "Give It To Me." Taking a dollop of inspiration from hip-house, the track is built around a mosaic of vocal samples and utilizes an absolutely unstoppable bassline to great effect. Similarly, "Nasty" consists almost entirely of chopped breaks, thick kicks, a singular chord stab, and another phenomenally heavy bass line that largely dictates the song's groove.
Merch for this release:
Vinyl
Soul of Hex's most recent offering on Delusions of Grandeur dishes up four portions of summery house music. "Mystic (feat. More Lotion)" starts proceedings with a restless bassline, shimmering guitars, and undeniably disco-tinged string part before Steve Lucas lays his spirit-rousing vocals over ecstatic piano stabs and a driving beat on "Love Is In Control." "Heliocentro" is a deeper cut, complete with a rolling, acid-tinged bassline, soft pads, and pumping drum programming. The duo descend further on "Sphynx (feat. Temporal Wangan" with taught electro bass, a robotic vocal refrain and regal synth flourishes to close out the EP.