BEST DANCE 12"s
The Best 12" Dance Singles on Bandcamp: October/November 2020
By Sean Keating · November 30, 2020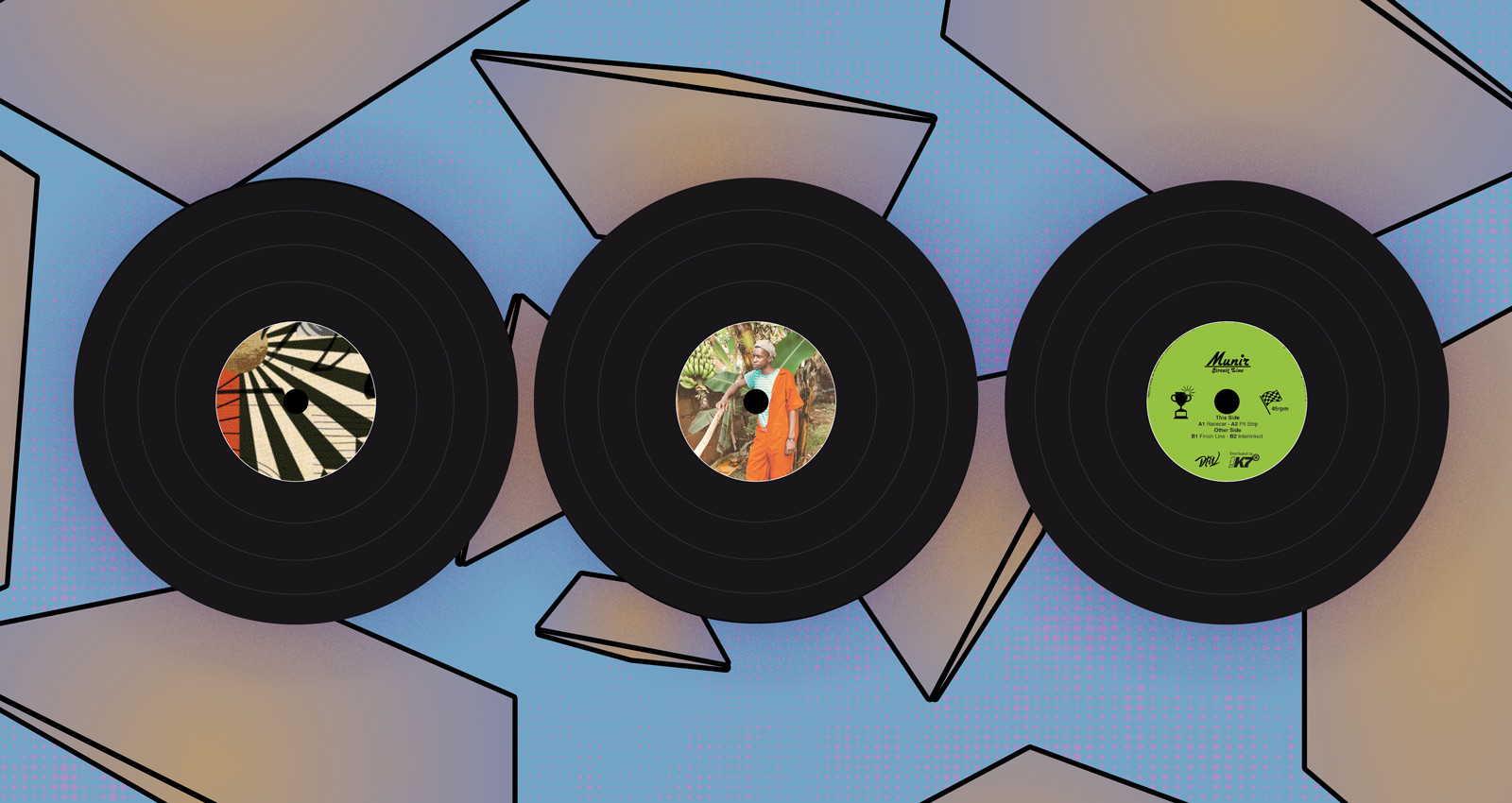 Despite the ongoing closure of dancefloors, artists and labels are continuing to release inventive, exciting, and downright fun dance music. From threatening cinematic dubstep to joyous gospel-infused house music, these are the best 12" dance singles on Bandcamp from October and November.
Merch for this release:
Vinyl LP
For the fifth release on her own Frizner Electric label, LADYMONIX delivers four bouncy club cuts that are jam-packed with attitude. The title track smoothly contrasts crunchy hard-bodied drums with soothing pads and a playful digi-flute, all tied together with a grizzly skipping bass line. Clocking in at almost eight minutes, "Mood" is a deeper affair with more luscious chords and an arrangement that gradually evolves into a busy ecstasy before stripping itself right back down again. "Gonna Let" revolves around an irresistibly swung drum-machine workout, adorned with placid keys and punctuated with stuttering vocal chops and a rowdy synth bass. Last but not least is "Movin' On," with a smoky Rhodes part wrapping itself around a crackly percussion loop and yet another hip-galvanizing bass line sure to galvanize any dancefloor.
Merch for this release:
Vinyl LP, T-Shirt/Apparel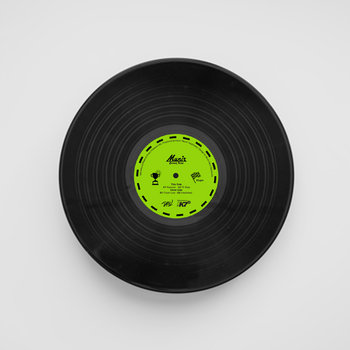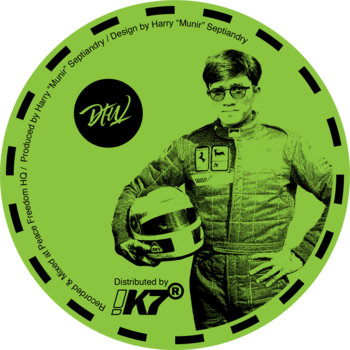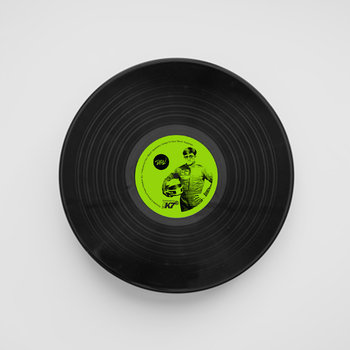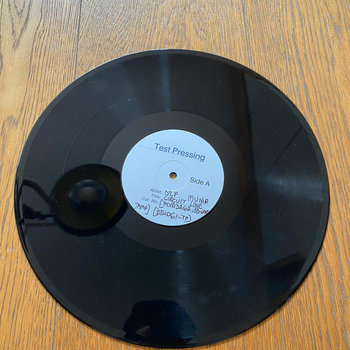 Munir has been consistently churning out some of the best modern funk and boogie-charged records under both his own name as well as his Midnight Runners alias. Circuit Line is arguably his strongest and most club-orientated yet. "Racecar" is centered around a jerky synth bass, swirling arpeggios, and various tantalizing lead melodies. The almost exclusively percussion-based "Pit Stop" is begging for club play. Agogo bells, timbales, and a bizarre vocal sample trade lively licks over a sturdy kick-snare foundation. Rich harmony and instrumentation return on "Finish Line" with undulating chords, a precisely programmed bass line and a lulling wordless vocal. "Interlinked" finishes up the EP with Munir shredding over a machine gun groove, interspersed with passages of serene, spacious keys.
Merch for this release:
Vinyl LP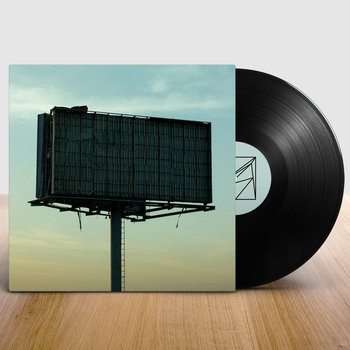 For their 50th release, Heist Recordings teams up with Detroit royalty Scan 7—which seems particularly fitting, seeing as both the label and the DJ/production duo behind it (Dam Swindle) draw so much inspiration from the sounds of the Midwestern city. Remarkably, with almost 30 years of phenomenal releases under their belt, Scan 7 seem to still be at the top of their game. "All For Me" is a tough, jazzed-up gospel house slammer that climaxes with an anthemic chorus over the track's contagious slap bass and intricate piano work. Uplifting stabs and jacking drums build "The Best Is Yet To Come" right up to a breaking point before unleashing a robust bass part, bringing the track's powerful groove to a new level. The roughest and most rugged is saved for last with the gritty bass loop, classic organ, and uneasy sustained string section of "The Funk That Stunk" creating an untamed brutish swing.
Merch for this release:
Vinyl
On his debut solo EP, Ugandan MC Swordman Kitala viciously rides three elastic instrumentals provided by a cast of inventive, up-and-coming club producers. Swordman unleashes rapid fire Luganda verses over Tom Blip's twisted take on a marching dancehall rhythm on "Kimbalagala," with Biga Yut providing barked falsetto backing vocals. "Malanga Ja" knocks the tempo up noticeably, with muscular UK Funky production from K-Lone and a chorus that will get stuck in your head, even if you can't speak Luganda. The EP takes a more experimental turn on "Heat Flexx," produced by O'Flynn and Ekha, as Swordman Kitala's warped vocals weave in and out of a heavily distorted electro beat and clattering samples. Lastly is a "rewonk" of the title track by pq, which feels like having an intense encounter with hallucinogens, while being guided by Swordman Kitala's tripped-out vocals and a lopsided dembow rhythm.
Merch for this release:
Vinyl LP
The latest release from Chicago's Noleian Reusse boisterously straddles the line between being powerfully funky and unnervingly hypnotic, resulting in a curiously unique yet functional EP. "A1" kicks off with an oddly infectious off-kilter beat, which bursts into a flurry of synthetic bass and oddly tuned percussion. The relatively few elements that make up the track constantly evolve in an unpredictably raucous manner, but never get in the way of the groove. After the rhythmic onslaught of the opening track, we're treated to a lush celestial interlude on "A2" before the pulsing bass and halftime rhythm of "A3" bolster interlocking synths that are equally as serene as they are foreboding. A stomping kick drives "B1" forth through a sea of manic drum programming and wigged-out acid synths before the EP hits the peak of its crescendo on closing track "B2," which masterfully blurs the lines between rhythm and melody with the use of a mind-melting semi-atonal sonic palette over a throbbing bottom end.
Loraine James
Nothing EP
Following on from last year's For You And I LP, Loraine James returns to Hyperdub for a new EP.  Huge, scrambling arpeggios set the scene for "Nothing," featuring the haunting vocals of Uruguayan artist Lila Tirando a Violeta, cascading jagged percussion and a stomach-shaking sub. "Marg" begins with a sinister orchestral swell and an agonizingly distorted kick drum as Iranian MC Tardast's whispered Farsi lyrics slowly creep in, and the track steadily unfolds into percussion-induced mayhem. After the intensity of the first two tracks, "Don't You See It" provides a welcome break. Jonnine's heartfelt guest vocals beautifully swim across James' sparse and lonesome production, proving she is as comfortable making groundbreaking pop music as she is laying down full-on electronic freak-outs. "The Starting Point" is the only instrumental, and it gets the EP back into full-throttle mode. A relentless onslaught of twisted bass and percussion bolts out of the starting gate and accelerates, eventually flipping into reflective chords and a much more restrained rhythm section.
Merch for this release:
Vinyl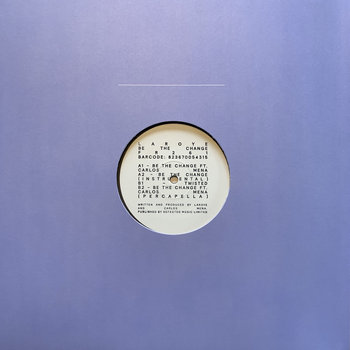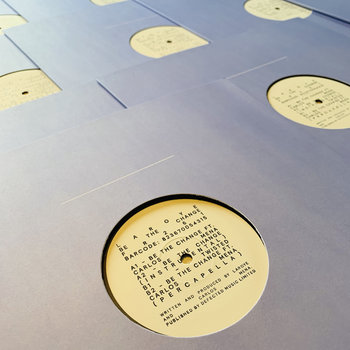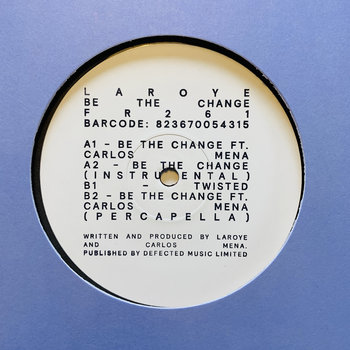 On his first effort for Freerange Records, producer and multi-instrumentalist Laroye flexes his skills as an exceptional percussionist while effortlessly instilling his soulful productions with sophisticated musicality. "Be The Change" is a life-affirming house track, elevated further by Carlos Mena's optimistic speech and some glorious backing vocals. In addition to the original vocal mix of "Be The Change," the EP also includes an instrumental version, "Percapella," containing just the drums and vocals, and a "Moddy Dub"—a deeper, dubbed-out version of the instrumental. The EP is rounded off by "Twisted," a rapturous classic house track with seriously syncopated snares and a brazen bass line to boot.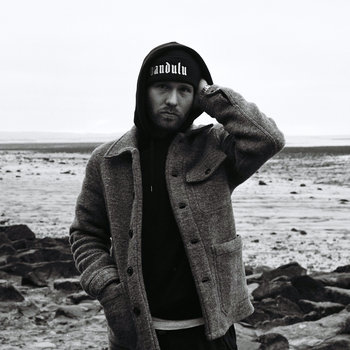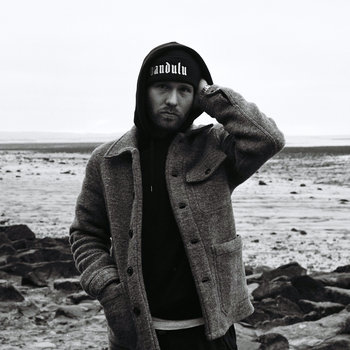 Merch for this release:
Vinyl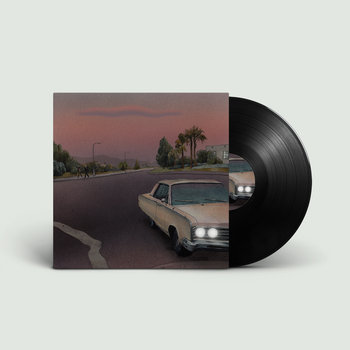 Having made a name for himself with a slew of essential releases on the legendary dubstep imprint Deep Medi Muzik, Commodo has managed to continuously push the genre's musical template in new directions—especially with his most recent efforts. The aptly titled Stake Out is an unnerving glimpse into a bleak cinematic world that Commodo creates over the course of three tracks. The first few bars of the title track feel like they could soundtrack the opening sequence of a particularly dark David Lynch film, before they're violently interrupted by a metric ton of bass-weight and a sky-shattering clap. "Transit" is as vibey and cinematic as its predecessor, but strays further from the dubstep blueprint, carving out a grimy, mechanical groove, resulting in what one might imagine a collaboration between Ennio Morricone and Splazsh-era Actress would sound like. The industrial trudge of "Crooked Law" is guaranteed to leave the listener feeling anxious and on edge, with its relentlessly pulsating bassline decorated by a storm of gnarled and disconcerting samples.
Merch for this release:
Vinyl LP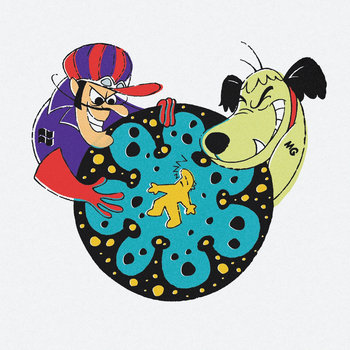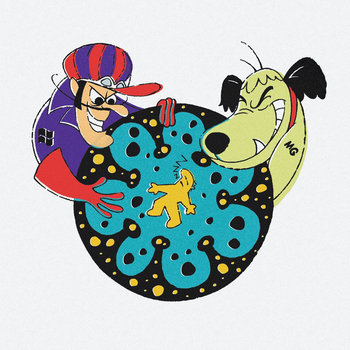 Winthorpe Electronics kick off their new 12" series of strictly homegrown talent with four squelchy and sparkling dancefloor heaters. First up is Lee Kelly's "Gats," a squirming acid chug anchored by a thundering kick. Next is Ngoni Egan, who delivers a haunting electro-tinged roller in the form of "Evolution," complete with a darting, corrosive bass line and menacing synth work. The EP's mood lightens with Crispy Jason's up-tempo "Pushin' For Nothin'" with sky-gazing chords, bounding bass, and another healthy helping of unhinged acid. Splitradix maintains the jubilant atmosphere with "Postal Pattern Sharing," rounding off the EP with an almost orchestral arrangement of glistening electronics and rock solid drum programming.
Merch for this release:
Vinyl LP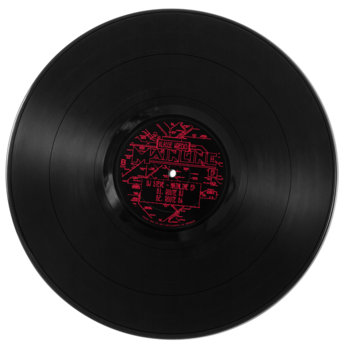 Since their first release in 2013, Luca Lozano and Mr. Ho's Klasse Wrecks imprint has solidified itself as one of the most crucial labels in left-leaning dance music—which makes it a perfect home for the Mainline EP by Sheffield's DJ Steve. While the instruments and timbres chosen by DJ Steve undoubtedly hark back to the golden age of rave British rave music, the musical ideas they execute feel distinctly future-facing. The EP opens with "Route 81'"s regal pads, which quickly welcome a low-slung break and a punchy bass line before flipping into a glorious hands-in-the-air piano break. DJ Steve dials up the euphoria on "Route 82" with more breaks, ethereal pads and an irresistible tubular bass line. "Route 83" sees the Mainline EP hit a climax with an emotive female vocal spliced into an urgent rhythm and imposing synthetic stabs raining down on the listener ahead of the comparatively relaxed nature of "Route 84" draws the final curtain.