BEST DANCE 12"s
The Best Dance 12" Singles on Bandcamp: December 2021/January 2022
By Sean Keating · February 03, 2022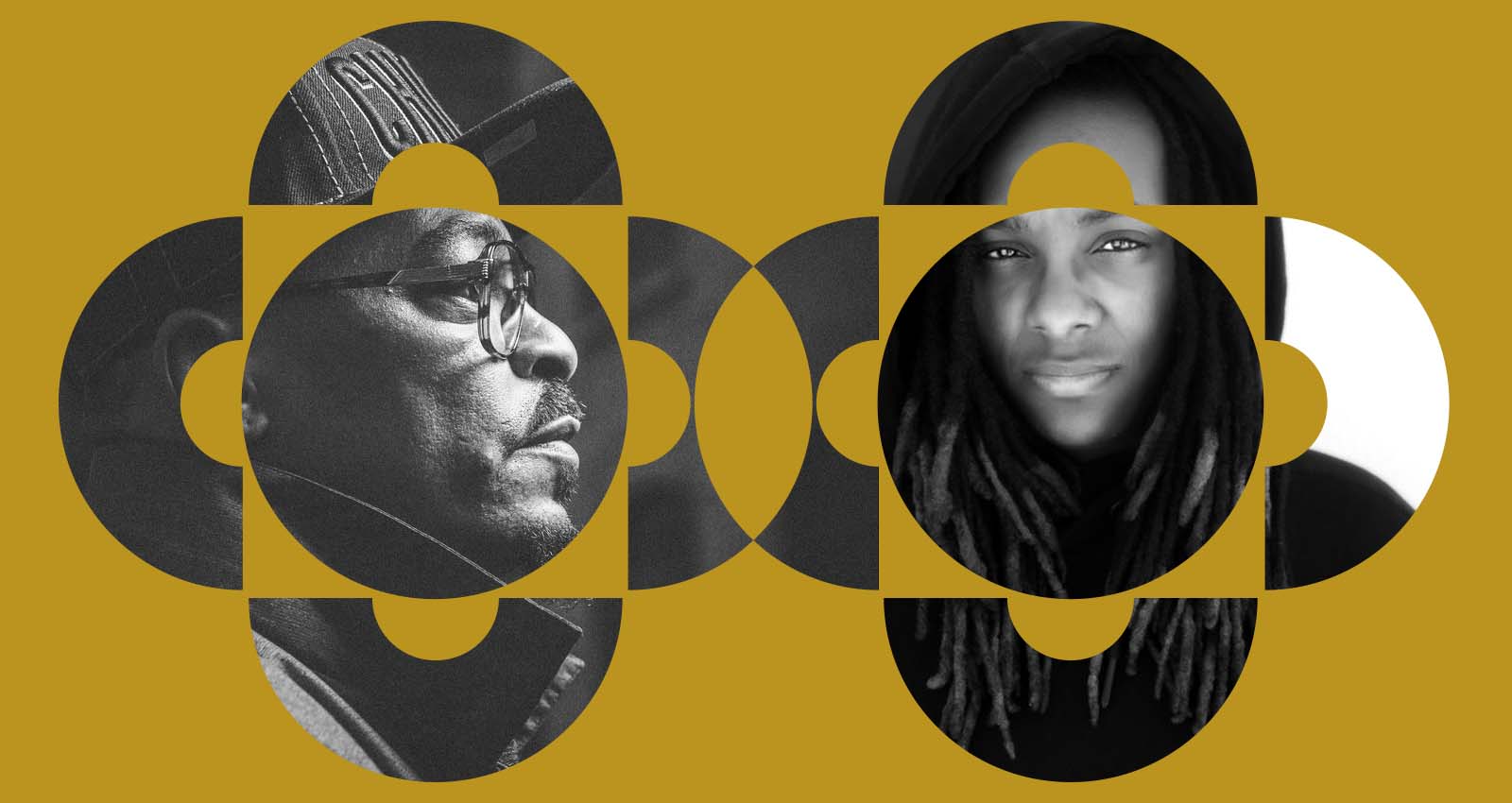 As we enter a new year with many nightclubs still hampered by the pandemic, and with labels weathering the longest vinyl manufacturing delays the industry has ever faced, the flow of incredible dance music from independent artists and labels remains strong. From classic ragga-jungle and mutant juke and footwork to blissful deep house and merciless club constructions, these are the best 12" dance releases on Bandcamp from December and January.
---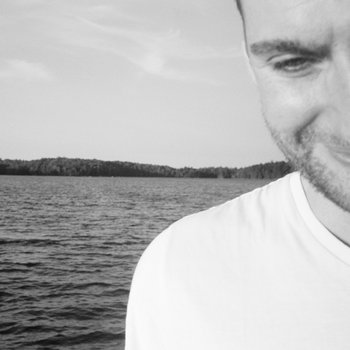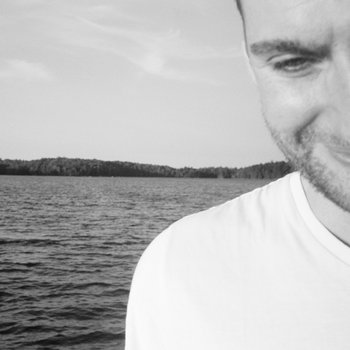 Merch for this release:
Vinyl
Farren Laen presents the second release on his imprint Laen Disc in the form of three deep yet gritty house jams. Tough drums and twinkling synths lead to an infectious and undulating bass line on "Reality," occasionally interspersed with a sensual vocal sample that gives the track it's name. "Leave Me Now" dials up the intensity slightly, with dusty percussion, a hypnotic vocal loop, and punchy bass underpinning lofty and unsettling melodic elements, and contrasting with a soft, sustained pad. The off-kilter rhythms of "Wonder, Wander" finish off To Will One Thing with a more stripped-back and dubby arrangement, yet maintains an undoubtedly dancefloor-focused energy.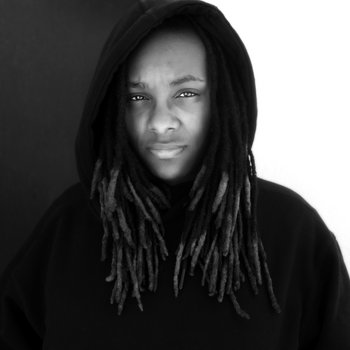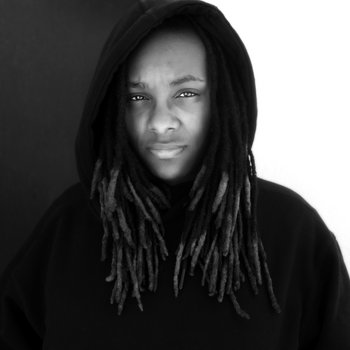 Merch for this release:
Vinyl LP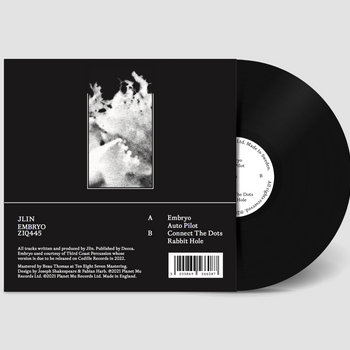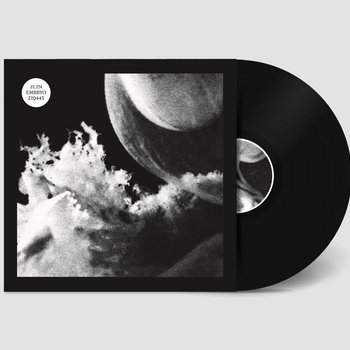 Jlin returns to Planet Mu for the follow-up to her 2017 Dark Lotus EP with four future-facing club workouts packed with seemingly boundless energy. The title track bursts out of the starting gate as a crunchy high-speed techno workout before flipping into a frantic half-time groove in a gloriously unpredictable manner with an arrangement that evolves so quickly it's impossible to keep track of it. "Auto Pilot" continues in a similar vein, fusing her signature style of drum programming with a more classic techno sound under manic bleeps and a gnarling bassline. Jlin's unique sense of rhythm is most noticeable on "Connect The Dots," which flicks between commanding, four-to-the-floor juke and a mangled footwork-esque section in a totally different time signature. The EP ends with its most laid-back and spacious moment: "Rabbit Hole" is powered by triplet bass hits, squelchy synths, and an extra helping of Jlin's exquisite and crunchy percussion, making it something of a palette cleanser after the rest of the EP's intensity.
Merch for this release:
Vinyl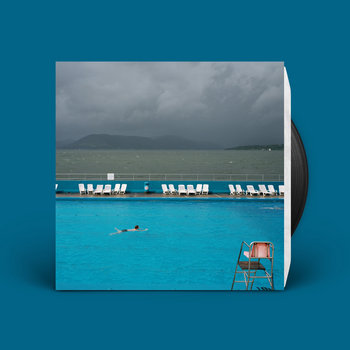 Ori Lichtik steps up for the first release on Prince Madonna, a label with an intriguing concept: They reveal the artist behind each release weeks after the project has dropped. The first offering from the label is as curious as the concept itself. "Salt Womb" expertly marries organic orchestral timbres with electronic drums and techno's production sensibilities. This fusion carries through to "Soul Chain," although the electronic elements are far more evident, and a relentless kick ties the plethora of sounds together to make it an ominous and sometimes overpowering piece of dance music. "Chapter III"'s arrangement exercises more restraint but remains dark, dirty and throbbing as it slowly builds over the course of ten minutes to occupy the entire frequency spectrum. Ori Lichtik knocks the tempo up a notch on "Effes," an almost exclusively percussion-based excursion grounded in a steady cowbell groove while various mangled sounds are effortlessly brought in and out of the mix.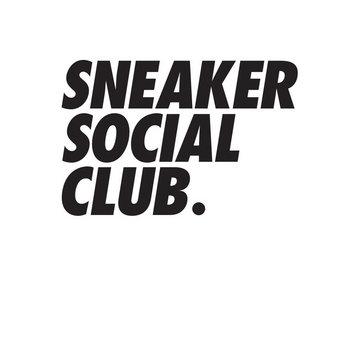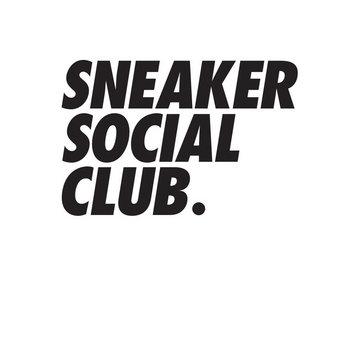 Merch for this release:
Vinyl LP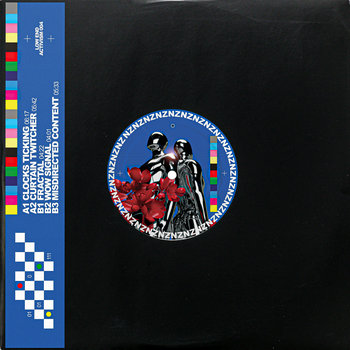 Low End Activist returns to Sneaker Social Club with this purely instrumental effort. "Curtain Twitcher" kicks off with a rugged and syncopated beat, interspersed with fractions of chopped breaks, glissando bass and an imposing sense of harmony. Things become dirtier, more distorted, and at the same time more introspective on "Fractal," which contrasts a moving melody with dissonant samples to great effect. That combination is explored further on "Wow Signal," where an imposing rhythm section battles a tear-jerking piano motif before the EP takes a darker turn with "Clocks Ticking," as rattling percussion collides with mutant samples and aggressive synths. "Misdirected Content" leaves us in even murkier waters with staggered drums and a grime-tinged bassline.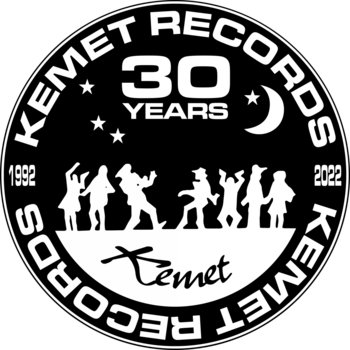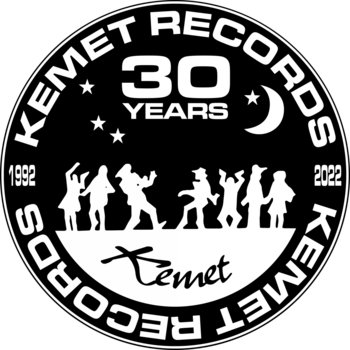 Merch for this release:
Vinyl LP
One of the most vital labels in jungle music has been on a roll since re-launching in 2016. As the latest signing to Kemet, Uneak delivered two formidable EPs in 2021, the latter being the heavily ragga-influenced EP Terrestrial. "Yes, Sir" begins with a delightful electric sitar loop before exploding into a full-on jungle stomper that intermittently reintroduces the melodic intro as a breather between the onslaught of galloping drums and boisterous bass. "Sound Boy Hear This" packs an even harder punch than "Yes, Sir," with a reggae-reminiscent horn section perched atop a flurry of breaks, bass, and a smorgasbord of one-shot samples. Uneak makes use of a Carribbean-influenced horn arrangement on "Waited So Long" that dissolves into rave stabs and a lonesome vocal line. "Feel The Music," meanwhile, ditches the organic sounds of the other tracks in favor of celestial chords, more euphoric stabs, and a pitched-up vocal; the ragga-jungle maintained by an undoubtedly reggae-esque bass line.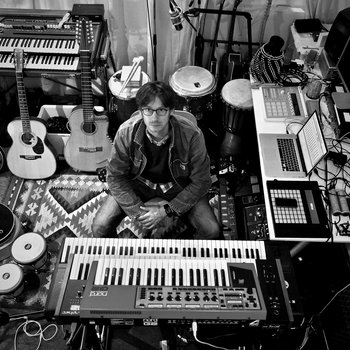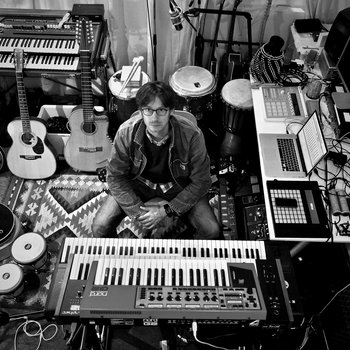 Merch for this release:
Vinyl LP
As part of the production trio and label Needs, Lars Bartkuhn has been responsible for some of the most uplifting and musical deep house releases of the last two decades. Considering this, it's almost surprising that he only made his debut on legendary Dutch label Rush Hour Music in 2021. Transcend has proved worth the wait. Kicking off with a dusty four-note loop before smoky Rhodes licks take the lead, the title track slowly unfolds into a subtly swung groove that constantly expands over nine minutes, punctuated by regal piano and heavenly acoustic guitars that build to a climax of chord stabs. "Every Morning I Meditate" is reminiscent of Larry Heard's Sceneries Not Songs, making great use of space, ambient pads, chimes, and a divine metallophone.
Merch for this release:
Vinyl LP
Following on from his 2019 LP Fall Baby, Birmingham, Alabama's VRGO joins the Flat White Records roster for the dancefloor focused EP Fake. On the title track, the producer and vocalist laments the prevalence of inauthenticity in modern society over a low-slung, downtempo instrumental decorated with a graceful string sample. "Time" ups the tempo with spiraling keys laid over a flying hi-hat, bumping kick, and crispy finger clicks, providing a bed for VRGO's relaxed yet venomous vocal performance. The production veers into tougher territory on "Foolish," with cutting claps, a tantalizing piano loop, and a sprinkling of intergalactic keys. Fellow Birmingham native Byron The Aquarius delivers a mellow remix of "Time" built around a dusty guitar and trumpet sample and label head Flat White Chris dishes up a deep and blissful take on "Fake!" to round things off.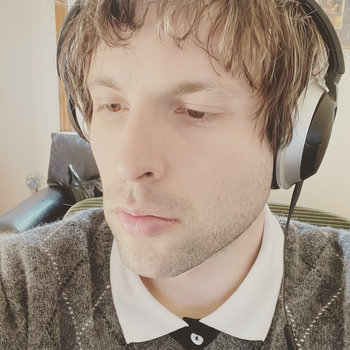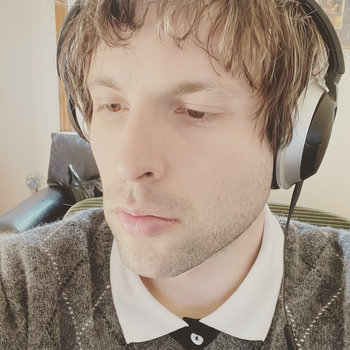 Merch for this release:
Vinyl LP, Vinyl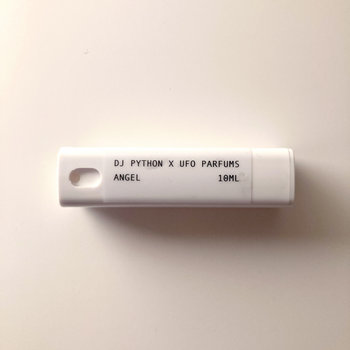 DJ Python follows up his critically acclaimed LP Mas Amable with three floaty and understated club tracks on Incienso. Clocking in at almost 11 minutes, "Angel" opens up the EP with soft pads, tuned percussion, and warm low end, which slowly unfurls to reveal a cloud of sparkling synths. "TMMD (IMMMD)" makes a similar use of space as its predecessor but is even sparser, pairing emotive melodies with an upfront dembow snare pattern, scattered percussion, and a snatched vocal sample. The confusingly titled "Club Sentimiental Vol Three"is the most pensive and reflective moment on the EP, as another lilting dembow rhythm trudges forth beneath a sea of undulating synth chords and synthetic bells.
Merch for this release:
Vinyl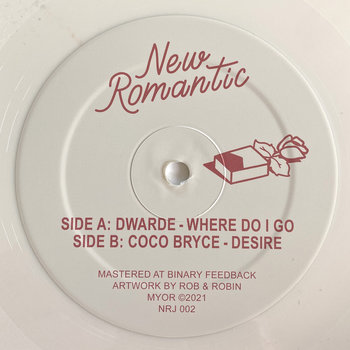 For the second offering in his New Romantic series, Coco Bryce enlists the help of Dwarde for two loved-up club tracks. Dwarde's "Where Do I Go" is a masterfully executed slice of halftime jungle, centered around a precisely diced break, catchy vocal samples, punchy subs, and smooth chords. Coco Bryce's contribution tiptoes the line between hardcore and jungle techno, with a pounding four-to-the-floor kick accompanied by a classic splashy break, star-gazing keys, and an irresistible warped vocal sample.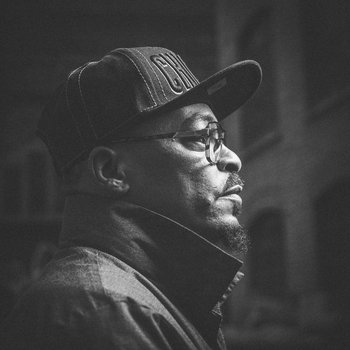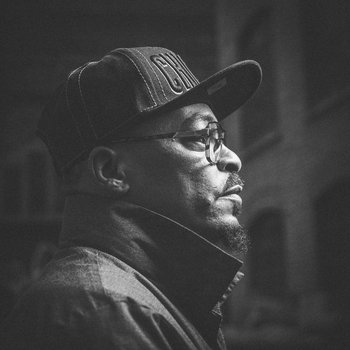 Merch for this release:
Vinyl LP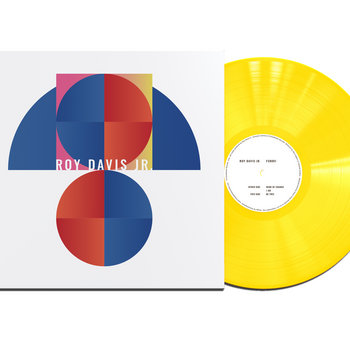 Chicago house music royalty Roy Davis Jr. inaugurates new Paris-based label Friendsome Records with three killer cuts packed with energy and emotion. A rubbery bassline and driving syncopated drums form the basis of the title track, which is then adorned with luscious pads, spirited strings and synths and charging agogo bells. "I Am" makes use of a similar palette of sounds with a slightly lighter touch, an irresistibly playful snare pattern and gliding bass before the EP's toughest offering, "Feel Free" ups the energy levels again with a brutish acid line, clattering claps and a spiraling one note motif.