BEST COUNTRY
The Best Country Music on Bandcamp: February 2023
By Ben Salmon · March 06, 2023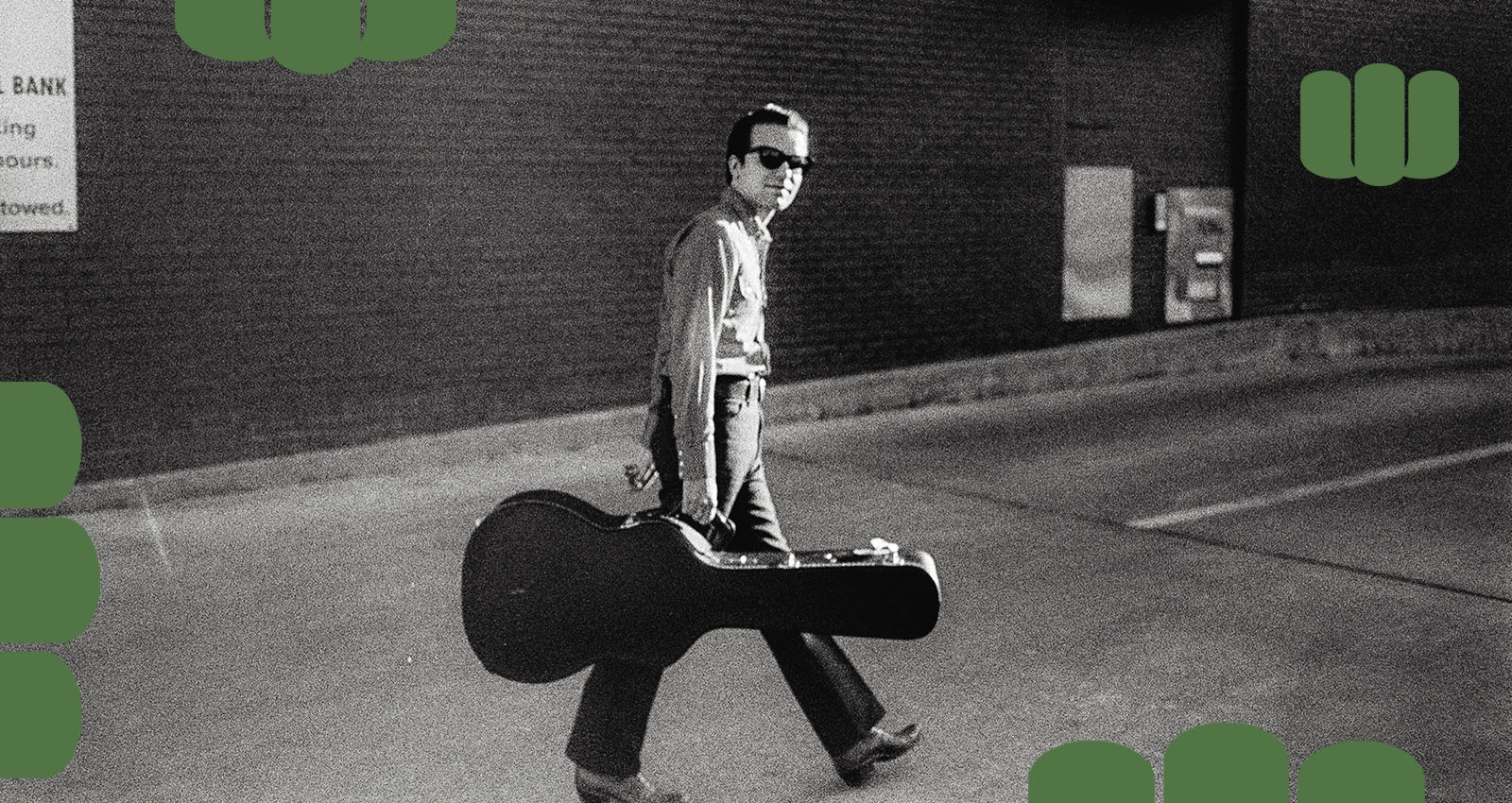 February may be the shortest month, but it produced many albums worthy of placement on Bandcamp Daily's Best of Country list. Below, you'll find an array of country and country-ish sounds from Brooklyn to Bordeaux and beyond. Enjoy!
Merch for this release:
Vinyl LP, Compact Disc (CD)
Rob Ickes and Trey Hensley are a couple of instrumental powerhouses. The former is a 15-time winner of the International Bluegrass Music Association's Resophonic Guitar Player of the Year award—that's like the Grammy for Dobro dudes—and the latter was a guitar prodigy who played on the Grand Ole Opry at the age of 11. What makes their new album so enjoyable, however, is not just the duo's technical prowess but their shared gift for crafting bluegrass-influenced country songs that are effortlessly melodic and highly listenable.
Merch for this release:
Vinyl LP, Cassette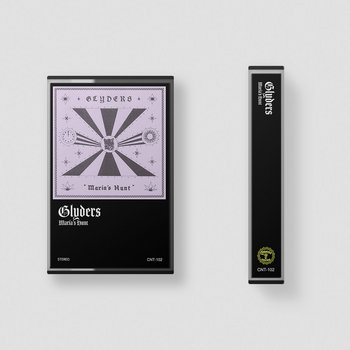 Maria's Hunt certainly doesn't start like a country record. The opening track "High Time," in fact, is some grade A, fuzzed-out psychedelic choogle. But the next track, "Wrong Sometimes Right," sports a languid country rock vibe and introduces pedal steel guitar to Glyders' sound, and from there, the Chicago duo—Joshua Condon and Eliza Weber—spends a fair amount of time sauntering through the space-twang continuum. No matter how far afield they go, it's a trip worth taking.
Not all storytellers are songwriters, and not all songwriters are storytellers. Jaimee Harris is a whole bunch of both. The Nashville-based artist's new album Boomerang Town starts with a devastating portrait of young lovers who can't outrun their circumstances no matter how hard they try—the first of 10 tracks that skillfully explore recurring themes of family and faith; addiction and loss; love and death. Musically, Harris sits in an Americana sweet spot between folk and country, backed by talented players who help bring her characters to life with tasteful touches of piano, accordion, cello, and cajón.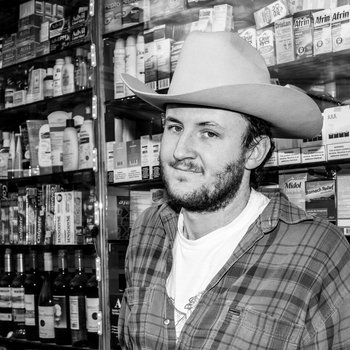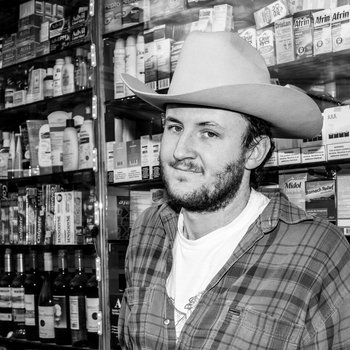 Merch for this release:
Vinyl LP, Compact Disc (CD), Vinyl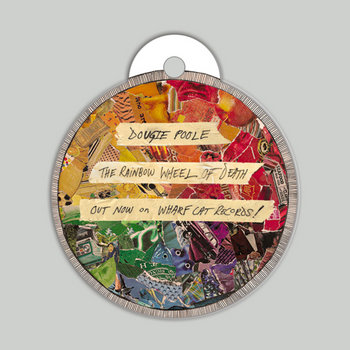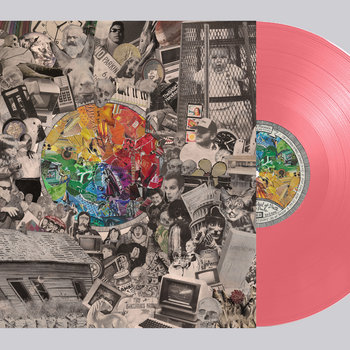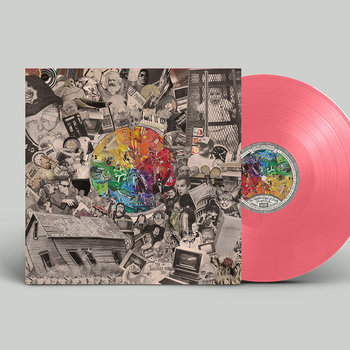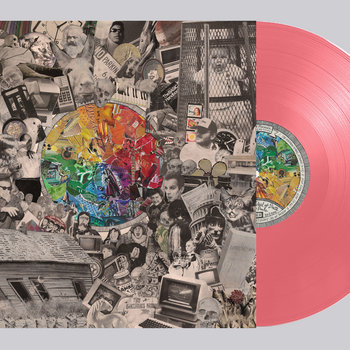 With his 2020 album The Freelancer's Blues and its follow-up, The Rainbow Wheel of Death, Dougie Poole has positioned himself as a voice for screen-time gluttons and gig economy serfs everywhere. He's a good guy for the job. A former punk and noise musician, Poole's understated tunes straddle the line between traditional and modern, with nods to classic country ("Beth David Cemetery," "Nothing On This Earth Can Make Me Smile") nestled up against buzzy, pulsing synthesizers ("High School Gym," the title track). Tying it all together is Poole's reassuring voice, which he uses to sing about the allure of days gone by, the uncertain future, and feeling stuck in between the two.
Merch for this release:
Vinyl LP, Compact Disc (CD)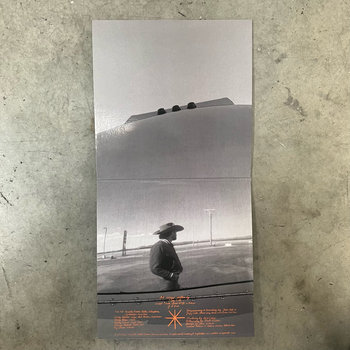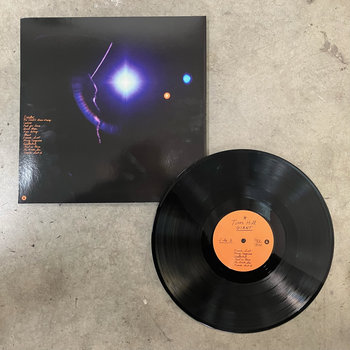 Two critical elements to the success of Tim Hill's new album Giant are the patience of its creator and the pacing of his songs. Hill is an honest-to-God ranch hand in Southern California, and his tunes are like modern versions of old cowboy ballads—spacious and slow, sun-baked and star-lit, flickering like a campfire and surrounded by miles of horizon. There are a handful of covers here (of Townes Van Zandt, José López Alavez, and Johann Sebastian Bach), but Hill's originals are the biggest draw, offering a peek into a rising songwriter with twang running naturally through his veins.
Merch for this release:
Vinyl LP, Compact Disc (CD)
Back in the first quarter of 2021—ahead of the release of her album Simple Syrup—the AFROPUNK website described Nashville singer-songwriter Sunny War's music as "the quietest punk rock it's possible to make." That was spot on then and it still rings true on her new album Anarchist Gospel, a gentle collision of folk, country, blues, and, yes, gospel; which simmers and smolders for the entirety of its 49-minute run time, occasionally rising above a low roar. The quietest punk possible? Sure. But no less powerful.
Here we have, as far as I know, a first in the 14-month existence of Best of Country: An artist who has built the beginnings of a music career on TikTok, where Benjamin Dakota Rogers has amassed more than 326,000 followers by offering "your daily dose of Americana." On Paint Horse, he proves his short viral clips can translate to the album format, doling out 13 impassioned and well-crafted folk songs highlighting the Canadian's skill as a player and storyteller. Just like on TikTok, it feels like he's singing directly to you.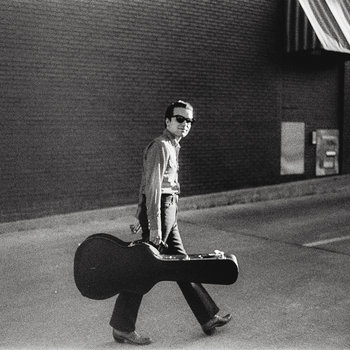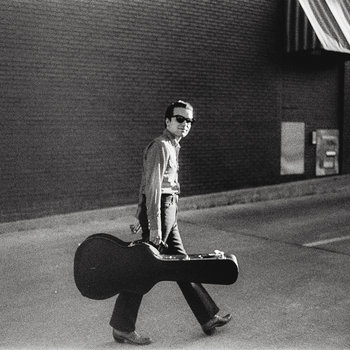 Merch for this release:
Vinyl LP, Compact Disc (CD)
If you thought country music was the sole purview of the American South—or Americans, period—here comes French crooner Theo Lawrence with one of the most convincing classic country records you'll hear this year. Without wrecking his perfect pompadour, Lawrence seems to have fallen from the same family tree that produced mid-20th century hitmakers Marty Robbins and Don Gibson. His songs live right where real-deal honky-tonk meets soulful '60s pop and early rock 'n' roll. With stints opening for big names like Robert Plant and Charley Crockett under his belt, perhaps Lawrence is on the verge of the stateside breakthrough he deserves.
Like the aforementioned Theo Lawrence, Trevor Beld Jimenez's music sounds like it's from another time. Where Lawrence evokes the '50s and '60s, Jiminez mines the Southern California country rock of the 1970s to tremendous effect. For evidence, start with the opening track "Blue Sky Morning"—three minutes of breezy vibes and a pitch-perfect chorus that belongs on the soundtrack to a feel-good film or perhaps in a coffee commercial. The rest of this release, which collects singles written and recorded monthly over the past two years, places Jimenez squarely within the lineage of great alt-country janglers The Jayhawks. Or, more precisely, The Jayhawks strumming warmly in a beautiful sunbeam dream.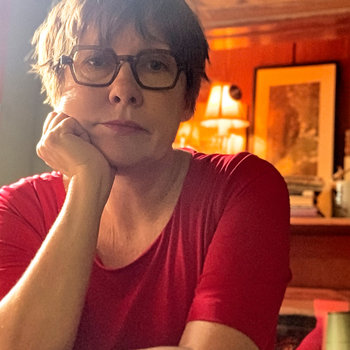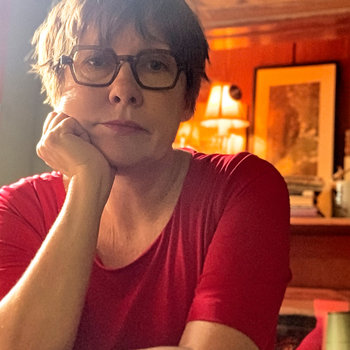 Merch for this release:
Compact Disc (CD)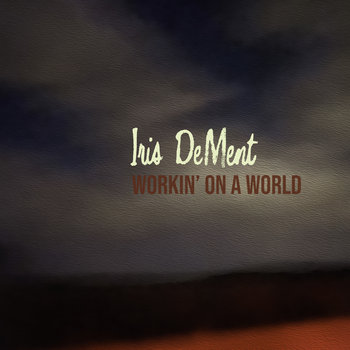 For three decades, Iris DeMent has been one of the most respected songwriters working in country folk music, thanks to her distinctive voice, gospel-tinged melodies, and willingness to write and sing about inequality and injustice in an unvarnished way. Workin' On A World is her seventh album, and it is unquestionably a product of the tragedies and traumas of the past several years, filtered through DeMent's laser focus on the hope and promise of the future. "When you care about something that's bigger than you," she sings in "Goin' Down to Sing in Texas," an eight-minute ode to gun control, "even the fires of hell ain't too much to walk through." As always, DeMent uses her voice not just to sing but to lead the way.