BEST CONTEMPORARY CLASSICAL
The Best Contemporary Classical on Bandcamp: September 2022
By Peter Margasak · September 28, 2022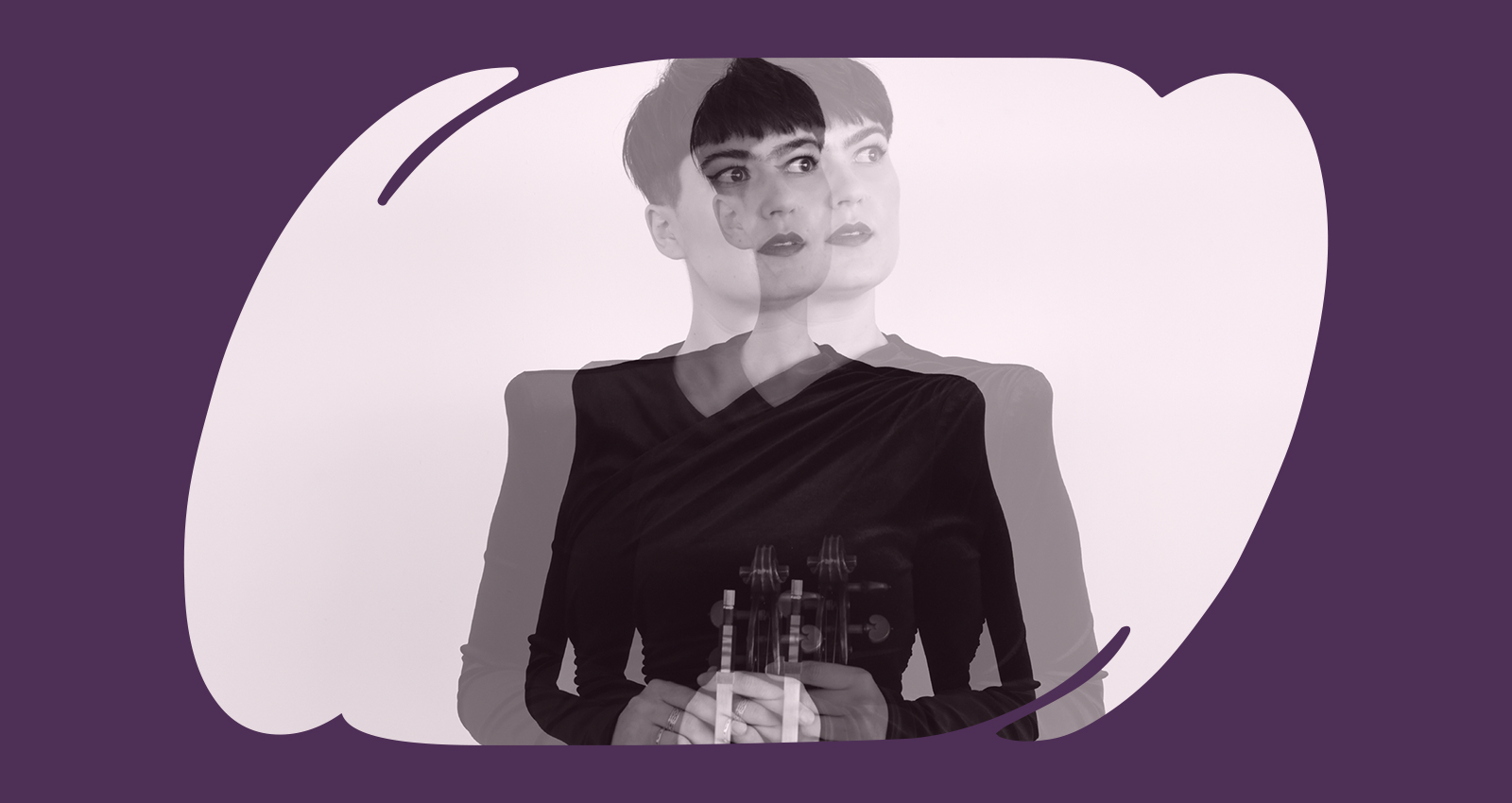 The taxonomy of contemporary classical music—new music, contemporary music, whatever you want to call it—is a thorny issue. But every month, we'll take a look at some of the best composer-driven music to surface here on Bandcamp, that which makes room for electronic experimentation, improvisation, and powerful takes on old classics.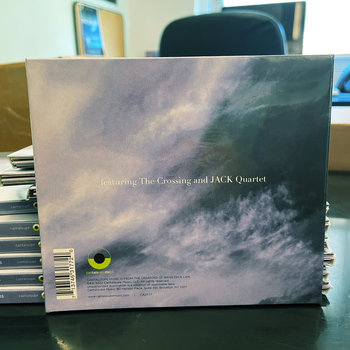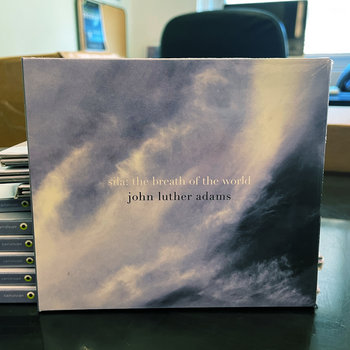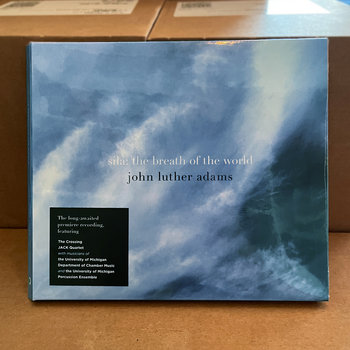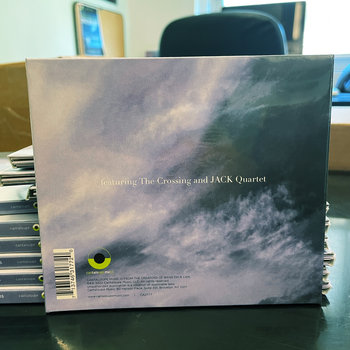 .
00:10 / 00:58
Merch for this release:
Compact Disc (CD)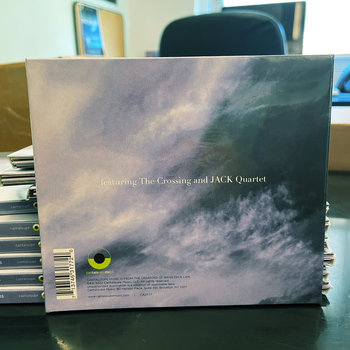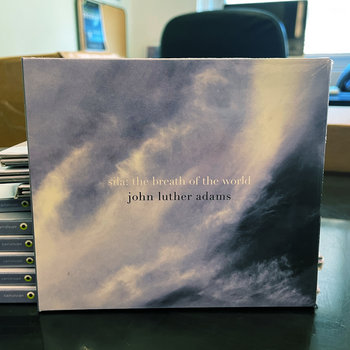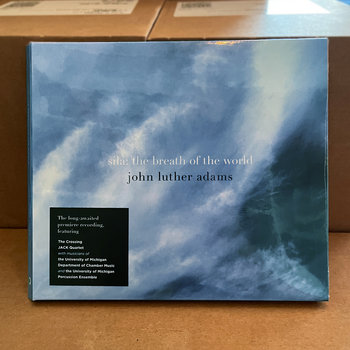 Recordings can't adequately convey the grandeur, meticulous spatialization, and environmental effects of John Luther Adams' large-scale outdoor installation performances, such as the percussion piece Inuksuit. Everything about the performance is volatile, including the way the listener's place in the environment can alter the experience dramatically. I was lucky enough to have witnessed a performance of Sila: The Breath of the World back in 2015 at Northwestern University in Evanston, along the shore of Lake Michigan, and as spectacular as that was, I'm amazed at how hearing this piece again took me right back to that experience.
As the composer says in the album notes, "Sila is scored for five ensembles of 16 musicians—woodwinds, brass, percussion, strings, and voices—who may perform the music in any combination, successively or simultaneously, outdoors, or in a large indoor space." While those chance procedures guarantee that no two performances will be the same, that aleatoric system reaps wonders here. The notated music masterfully reflects the natural world without mimicking sonic phenomena or playing coy cinematic games. Instead, Adams conjures a series of human Aeolian Harps—a wind-driven instrument he has a deep fascination with—playing harmonically iridescent swells, overlapping in time like the surf. While the personnel for the performance includes two heavy-duty working ensembles, JACK Quartet and the Crossing, most were University of Michigan music students. But ultimately it's all about the rippling massed sound, not any conventional notion of virtuosity.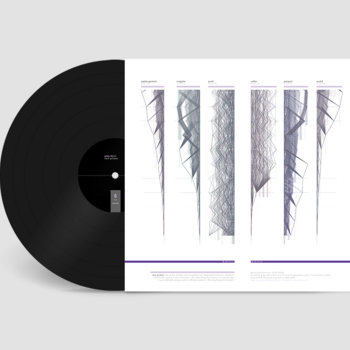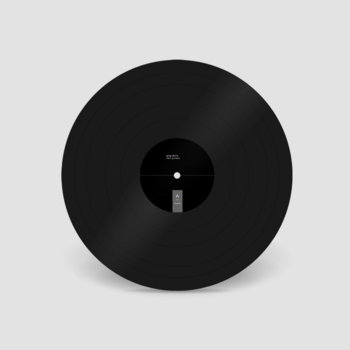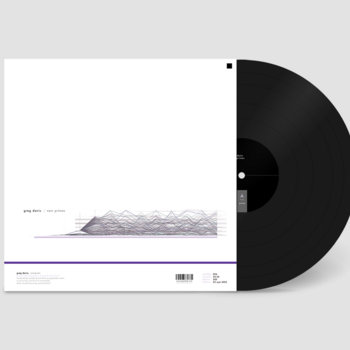 .
00:10 / 00:58
Merch for this release:
Vinyl LP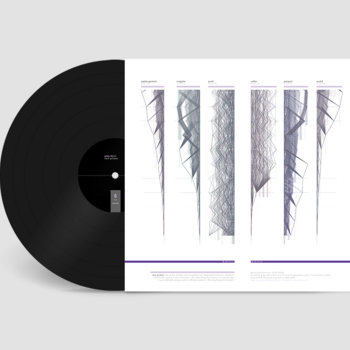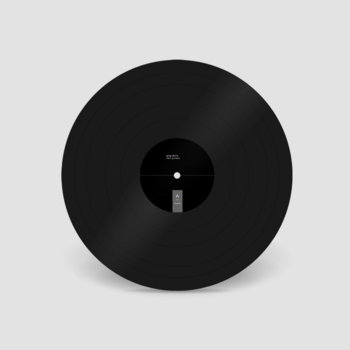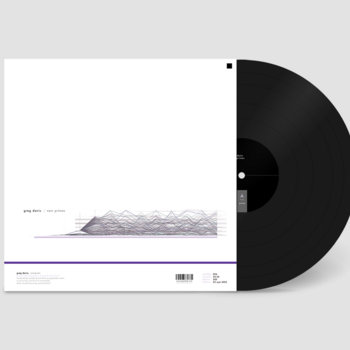 Greg Davis has been applying his approach to electronic music in all kinds of directions for two decades, often in drone-oriented collaborations with folks such as Keith Fullerton Whitman, Jeph Jerman, and Ben Vida. He got hooked on just intonation in 2008, inspired by an invitation from Duane Pitre to contribute a track to a compilation that helped the tuning system reach a more general audience. Davis hit upon the idea of using prime numbers as a compositional parameter for his harmonies and form, and he developed software using MAX/MSP to configure sine tones into mind-altering excursions that brought out the psychoacoustic possibilities of JI in technicolor splendor. He followed up that single track with a superb 2009 album called Primes, and seven years later, a copy found its way into the hands of composer and producer Joseph Branciforte who runs the Greyfade label. The pair began corresponding and Branciforte invited Davis to make a new recording using the updated methods. "I kept the basic structure of the original Primes software but worked quite a bit on its rhythmic functions, creating the ability to shorten or elongate the time scales of the various tones, as well developing a method of crossfading between their octave displacements," explains Davis in the album notes. Those adjustments prove impressive, bringing enhanced melodic warmth, concision, and a much more tactile listening experience, as if he's truly molding sound like it's clay.
.
00:10 / 00:58
Merch for this release:
Compact Disc (CD)
This long overdue portrait album of the Toronto-based Japanese composer Kotoka Suzuki certainly benefits from years-long development and refinement, as this varied collection pushes against the boundaries of both purely acoustic and purely electronic music. She recreated her own dream visions in the opening piece "Epiphyllum Oxypetalum," an all-electronic work originally designed for 14-channel diffusion. While this stereo version obviously lacks spatialization, it's nevertheless a dynamic feast of tactility, as what seems like a mixture of synthesized sounds and field recordings vividly conjure the shifting topographies she sees in her sleep.
"In Praise of Shadows" is a lamentation for "our collective loss of the tangible" in favor of the digital world; in performance, the composer uses paper instruments and lighting to cast physical (and sonic) shadows. "Minyo," a brisk five-movement all-acoustic piece with certain transitions and entrances that seem almost digitally manipulated, is deftly played by Chicago's recently disbanded Spektral Quartet and requires the musicians to mimic the sound of instruments used in traditional Japanese folk—koto, taiko, shamisen, and voice—against writing both stately and stuttering. The album's title piece, for piano and electronics, was written for one of Suzuki's important mentors, British composer Jonathan Harvey. Its first half seeks to capture the image of a tree moving in the breeze that he once pointed out to her, while the second part is an homage to his classic work Bhakti, a signpost of her mixture of acoustic and electronic sources.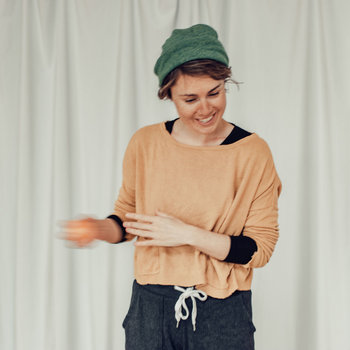 .
00:10 / 00:58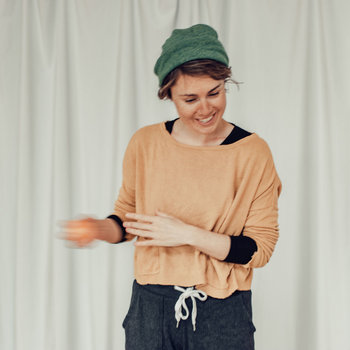 Merch for this release:
Compact Disc (CD)
Caroline Shaw presents a second winning collaboration with New York's Attacca Quartet—the first, Orange, from 2019, won a Grammy—enfolding ideas from other projects into a widening aesthetic that masterfully melds past and present. Most of the music here was composed for other ensembles: "Blueprint"—with its nifty Beethoven interpolation—was commissioned by Aizuri Quartet and the opening three-movement work "Three Essays" was written for the Calidore String Quartet. That piece seeks to deal with how complex language can be manipulatively contorted to misinform and confuse, a theme that was troubling the composer back in 2016 and a practice that's only grown more pervasive and pernicious in the years since.
Shaw herself plays with words in the titles of each movement, such as "Echo," which references both coding language and the "echo chamber" of social and political thought these days. Shaw spikes the work with bracing harmonies that undercut a surface serenity. All of the music effortlessly braids an ardor for classical tradition with other practices, such as the American folk tropes in "Other Song"—which appeared on the composer's 2021 collaborative album with So Percussion, Let the Soil Play Its Simple Part. While so many contemporary composers are content to keep summoning the past without bringing anything new to the equation, Shaw continues to reveal a way forward that's accessible, multivalent, and conceptually rich, and Attacca brings these disparate pieces together with plenty of elan and grit.
Michiko Ogawa
Junkan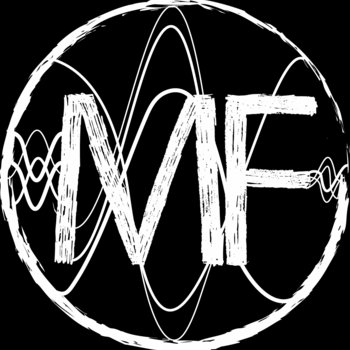 .
00:10 / 00:58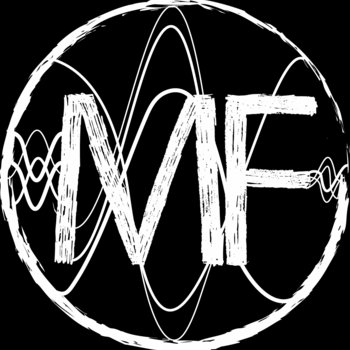 Merch for this release:
Compact Disc (CD)
Clarinetist and composer Michiko Ogawa is a quietly vital part of Berlin's experimental music scene, an artist of impressive vision and clarity who hasn't gotten the attention she deserves thus far. This new effort ought to change that. In early 2020, as the pandemic began changing daily routines, Ogawa began noticing a pair of unidentified pitches coming from her apartment courtyard—an A# and a B. The sounds took root in her imagination, and she began to formulate harmonies with these two pitches, turning to her instrument to begin exploring what was in her head. She applied the spectral qualities of the clarinet to those intervals, leading to Junkan, a brooding, multi-layered, and subtly transforming elaboration on those two persistent tones.
There are two iterations of the piece on this superb octet recording with violinist Sarah Saviet, violist Catherine Lamb, cellist Lucy Railton, double bassist Jonathan Heilbron, flutist Rebecca Lane, Ogawa herself on clarinet, bass clarinetist Sam Dunscombe, and guitarist Fredrik Rasten. One can detect an almost emotional character to the beautiful shifts, which glide from dark turbulence to sunny ecstasy, but the real action happens within the ensemble output, where endless beating patterns and lush harmonies well up and release in altering combinations. The second version sweetens the pot with eight additional layers of clarinets, dramatically changing the timbre and harmonies.
.
00:10 / 00:58
Merch for this release:
Compact Disc (CD)
Harry Partch's singular musical theater work The Bewitched has mostly been in print over the last couple of decades in different iterations; it was originally issued on the composer's Gate 5 imprint in 1957, documenting a superlative performance by musicians, dancers, and actors studying at the University of Illinois, conducted by John Garvey. It's been available from New World Records for quite a while, so why include it here now? This deluxe new edition—the audio of which was sourced from a 2005 remaster—is part of a digital initiative to celebrate the legacy of CRI (Composers Recordings Inc.), a label formed in 1954 by Oliver Daniel, Otto Luening, and Douglas Moore that crucially documented 20th-century American avant-garde music.
Trumpeter and composer Nate Wooley has selected 50 titles from the label—which shut down in 2003 after releasing more than 600 recordings, all of which were acquired by New World in 2006—for digital reissue. A handful of those titles, including music by Earle Brown, Henry Cowell, Lou Harrison, and more Partch, have been posted to the CRI Bandcamp page, but an even more select handful of titles will get special treatment. The Partch reissue includes new artwork—a haunting photograph by Reuben Radding—and enhanced program info with new, detailed liner notes from just intonation specialist Marc Sabat. Finally, this digital reissue includes a new piece commissioned for the purpose from New York composer Taylor Brook, along with the score. His piece "Block" was written for a retuned steel-stringed guitar, with optional electronics; it seeks to achieve full immersion in the sound, inspired by a comment by Partch noting that for most listeners sounds go in one ear and out the other. Brook's piece attempts to keep the listener focused exclusively on the music.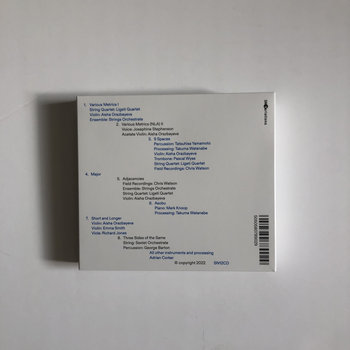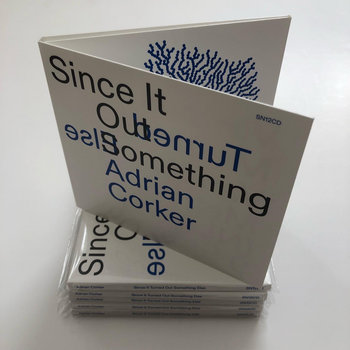 .
00:10 / 00:58
Merch for this release:
Compact Disc (CD)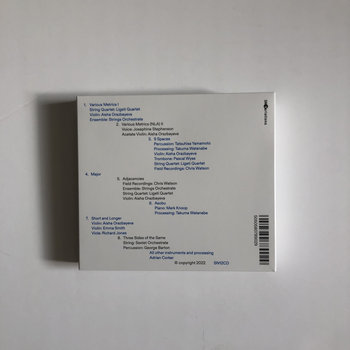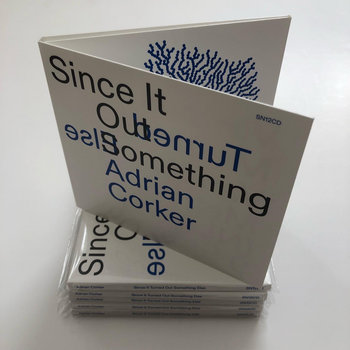 British composer Adrian Corker may be known best for the music he scores for film and television, particularly his collaborations with directors Antonia Bird and Rowan Joffé, but he's developed a fascinating experimental music practice in collaboration with some of England's most interesting musicians. On this new record, he works closely with his collaborators, engaging in a back-and-forth process in which the ideas and execution are frequently reshaped by both parties. He routinely processes acoustic elements, altering speed and pitch in ways that can utterly transform or subtly recast a particular part.
On the opening "Various Metrics," close-miked passages interpreted from verbal instructions by the Ligeti Quartet to toggle between white noise and tonal sounds are placed against piano and Minimoog parts slowed down via tape, before moving into a second section where solo violin played by Aisha Orazbayeva, recorded onto acetate pressings—which degrade quickly—and cut as lock grooves manipulated by playback speed, is layered with haunting, wordless singing by Josephine Stephenson. Nearly all of the pieces are built in a vaguely similar fashion, an extended collaborative process where Corker's compositional acumen is voiced primarily through the editing desk, although the ideas start with him. That process reaches its apogee on "9 Spaces," where drum machine hi-hats recorded by Chris Watson, overdubbed extended technique trombone playing from Pascal Wyse, more strings, a brief rhythmic visit by Tatsuhisa Yamamoto, and processing by Takuma Watanabe help Corker create a shape-shifting miniature opus.
.
00:10 / 00:58
Merch for this release:
Compact Disc (CD)
Violinist Maya Bennardo—a member of Mivos Quartet and half of the string duo andPlay—sinks into deceptive simplicity on this knockout solo album, underlining the theoretically limited means of her instrument while creating sounds that couldn't be much more ravishing. She poetically describes the violin in the album notes: "Four strings, holding a world within their metal-wound walls." German composer and Wandelweiser Collective member Eva-Maria Houben wrote the title composition, a patiently unfolding series of long tones voiced on open strings, brittle upper register harmonics, and extended silence. Its austerity and fragility are complemented by a slowly unveiled beauty, with the exquisite grain of harmonic friction cast in relief against both silence and pure tone. The performer is asked to inject their own melodic shapes using harmonics at the conclusion of each composed line.
Kristofer Svensson's Duk med broderi och bordets kant deploys the same sonic building blocks. Starting from a terse yet indelible melodic line, they incorporate a dazzling profusion of melody between the dry harmonics and silence, subtly elaborating lines rooted in Scandinavian folk tradition—at least, it sure sounds that way—that grow more beautiful and tender as the piece progresses. Svensson expertly parallels Houben's precepts to create one of the most astonishing pieces of music I've heard all year.
Clara de Asis & Ryoko Akama
Sisbiosis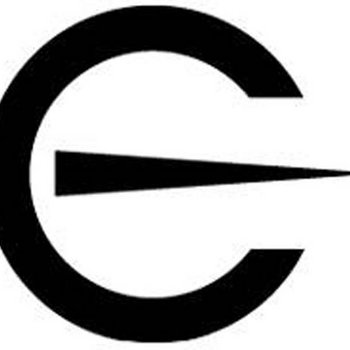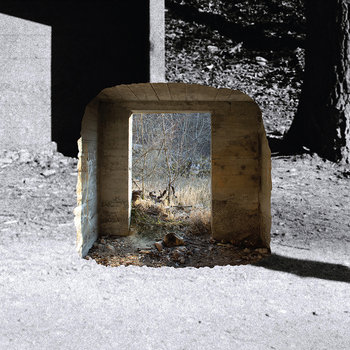 .
00:10 / 00:58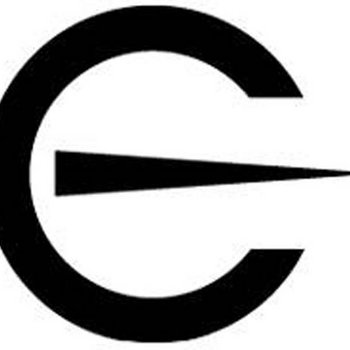 Merch for this release:
Compact Disc (CD)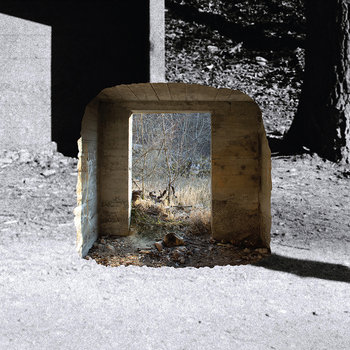 The music of Clara de Asis and Ryoko Akama, both on its own or in collaborative situations, often falls outside of conventional practices and instrumentation, as with this fantastic recording. Collectively the pair are credited with electronics, percussion, amplified objects, and field recordings, and most of the time it's hard to deduce the sound sources. That hardly matters, of course, especially when you've got such refined ears putting it all together. "Destiny" beautifully sets the tone, a patient expanse of electronic-sounding static, crackles, liquid swirls, high-pitched tones, and frictive utterances assembled with stunning care and sensitivity, moving from object-driven clatter to pulsing sine tones. Together de Asis and Akama build mysterious sound worlds of beguiling delicacy, playing with scale and dynamics to render the smallest, most fragile sounds ineffably profound.
On all eight pieces here, each little gesture, tintinnabulation, or swell is capable of reconfiguring the environment. While de Asis and Akama are hardly the first to work with such miniature sounds, they're so sure-handed, creative, and tuned into one another that I keep discovering new details with each subsequent pass. Sisbiosis offers an excellent way to adjust our listening away from the manipulative sonic onslaughts of modern life and musical consumption.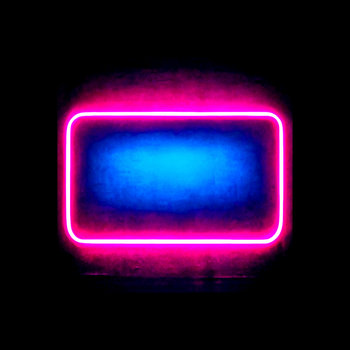 .
00:10 / 00:58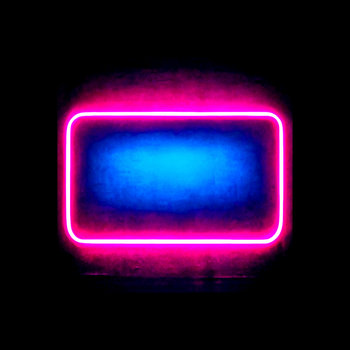 Most music designed for dance tends to be composed without interaction from the people that will actually be performing to it. Choreographers often take part in helping to shape such music, but for this new work composer Alex Roth and cellist Alice Purton, who is a key member of cutting-edge British groups like Distractfold and Explore Ensemble, workshopped and developed the music directly with the dancers who would bring the Kasia Witek's choreography to life. The pair began on its own, improvising and refining ideas that would be part of amorphous, multi-layered meditations. The four resulting pieces blend monolithic drones marbled by infinite detail with sonic markings that striate, collide, and levitate. Here and there Purton adds wordless vocals to inject another atmospheric layer and Roth subtly processes some of her grainy, glissed-out lines, assembling the various elements into hypnotic ambient excursions marked by unexpected pulses and timbres. While there's a veritable deluge of drone-oriented music hitting us from every angle these days, Purton's instrumental mastery and improvisation invention bring something special to the project.