BEST CONTEMPORARY CLASSICAL
The Best Contemporary Classical on Bandcamp: January 2023
By Peter Margasak · January 31, 2023
The taxonomy of contemporary classical music—new music, contemporary music, whatever you want to call it—is a thorny issue. But every month, we'll take a look at some of the best composer-driven music to surface here on Bandcamp, that which makes room for electronic experimentation, improvisation, and powerful takes on old classics.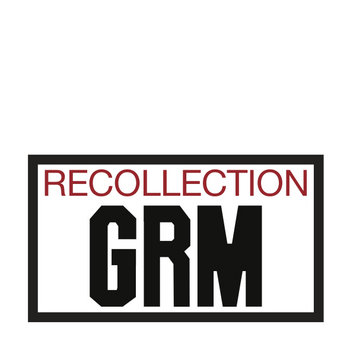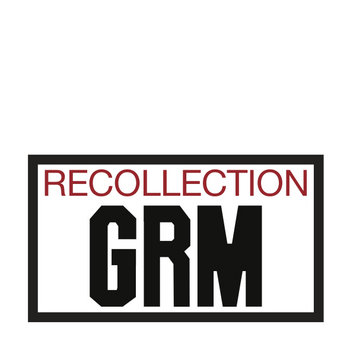 Merch for this release:
Vinyl LP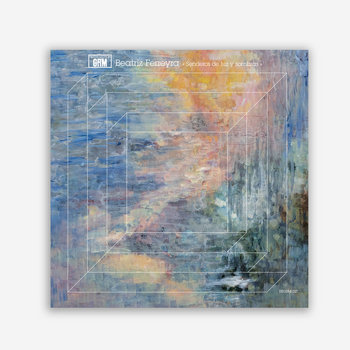 Evoking the creation of our world is a rather tall order, but according to a short note by producer François Bonnet, that's one of the things Argentine composer Beatriz Ferreyra sought to achieve in this sharp 30-minute piece of musique concrete. She composed the piece between 2016-2020 for INA GRM, the crucial electronic music studio in Paris that she has been closely associated with for decades. "The themes that permeate Senderos de luz y sombras simultaneously engage the overwhelming, unyielding immensity of the beginnings of the universe and the forces at work in the unconscious mind," Bonnet writes in the liner notes. Ferreyra's sounds toggle seamlessly between pure abstraction and field recordings that can't help but reveal a certain provenance—such as the sound of speeding cars. But I can't say I can fully trace the composition's narrative enormity, which tends to be more episodic than epic, even through the magma-like gurgles and streaking light explosions. That doesn't mean this work isn't immensely satisfying and razor-sharp in its tactile execution, where each sound conveys a mix of liquidity and punch and just about every new sequence triggers some new environment. When I push aside the conceptual underpinning, Ferreyra's work is still capable of conjuring something monumental.
Yannis Kyriakides
Amiandos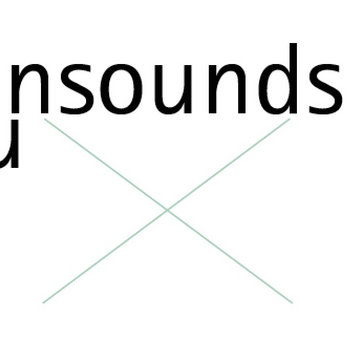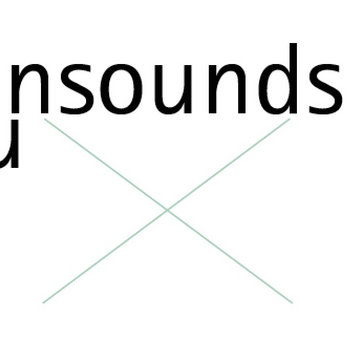 Merch for this release:
Compact Disc (CD)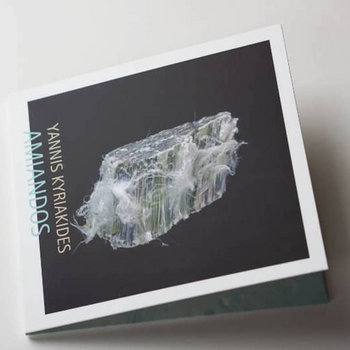 The interiority that the pandemic brought to the lives of many artists has been manifest in a lot of new music I've been hearing of late. While nothing about this new work by Amsterdam-based composer Yannis Kyriakides makes any reference to COVID-19, it was made between 2020-22 and like a lot of other recent releases, the work was done in the studio without other musicians. This bracing set of mainly electronic music was made, directly, as a kind of response to the once-thriving asbestos mining industry in the titular town that employed the composer's grandfather on the island of Cyprus during the previous century. The largely abstract works draw upon field recordings, samples of traditional music made on the island, and electronics, as Kyriakides reflects on how the toxic substance was once a dominant industry in Cyprus that helped citizens make a living—while frequently killing or making them seriously ill in the long run. In another sense the piece serves as a kind of suite of memories connected with disembodied sounds from the republic. The opening piece "Side of the Mountain" uses spacey electronics and a vocoder that intones a Lawrence Durrell poem called "Bitter Lemons of Cyprus" while the piece "A Ghost of Spring" threads a series of terse samples of folkloric recordings within a woozy, psychedelic atmosphere. "Empire within an Empire" opens with an old news report about the trial of a miner named Renos Kyriakides (no relation), charged with terrorism against the British colonial forces, that churns and mewls through drones, warped sine tones, and static—conveying a mixture of the bittersweet and just plain bitter.
This one slipped in late in 2022, but it's too good to pass up. British composer Tim Parkinson is wonderfully dry in the way his work nonchalantly straddles absurdity and classicism, radical and conventional. This is a guy who composed a "trash opera"; paired with New Yorker Travis Just (Object Collection), he's not above nightmarish playground chants. The 25-movement Piano Trio 2020, played beautifully by pianist Mark Knoop, cellist Alice Purton, and violinist Mira Benjamin of Plus-Minus Ensemble, presents a much different side of his personality. His description for the work takes the form of a long string of imaginary movie settings, as if Parkinson composed these disparate vignettes as a series of possibilities. In one section it reads, "Apply the filter; Sepia or Modern or 8 bit or Paris or Seaside. A place at the heart now old and distant. The texture of a no-longer-narrative or description. Stumbling through a field of ploughed mud, the surface, brittle, mashed up and folded bits of dried crusted pulp." The work is gorgeously melodic, tapping into early music cadences (while drawing from Feldman as much as Bach), but it pays no mind to purity, with movements bearing titles like "Light balletic," "Staggering," or "Procedural" and sections leapfrogging around a stylistic timeline. There's something so organic in Parkinson's melodic generosity, even at its most ripe, that it never feels like pastiche.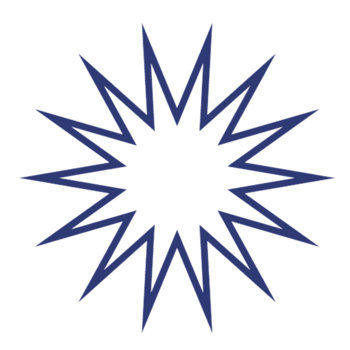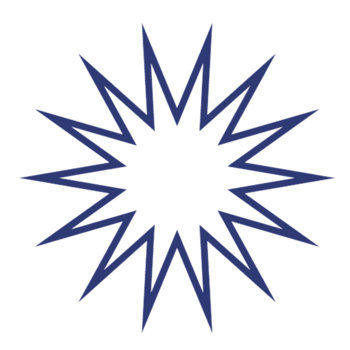 Merch for this release:
Compact Disc (CD)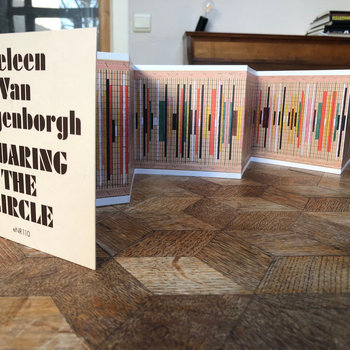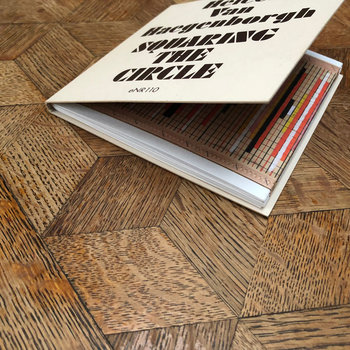 For this sprawling percussion quartet piece, the Belgian pianist and composer Heleen Van Haegenborgh drew inspiration from a large-form drawing by the artist Johan De Wilde entitled Pi, a work that develops every year when De Wilde visits the S.M.A.K. (the Municipal Museum of Contemporary Art), the Ghent museum where it is displayed, to add new drawings. Its grid-like design is built from a theoretically endless series of stripes of changing colors and lengths. It's a nice rhyme with the concept of π or "pi," the infinite number used to calculate the area and the circumference of a circle. Van Haegenborgh thickens the plot with the title of this seven-movement work—performed here by GAME, a group comprised of Aya Suzuki, Anita Cappuccinelli, Lucas Messler, and Diego Sáenz Mateo. With an arsenal of more than 70 different percussion devices in addition to electronics, Squaring the Circle vibrates, floats, and writhes through a constantly shifting procession of atmospheres, episodes, and collisions. If there's any kind of narrative structure, I'm not getting it, but the measured flow of layered sound and the way it perpetually billows into fresh terrain is reward enough. The extensive array of percussion never sounds excessive, and the composer is far more interested in vivid evocations and dazzling sonic colors than virtuosity—even though this is anything but a technical cakewalk.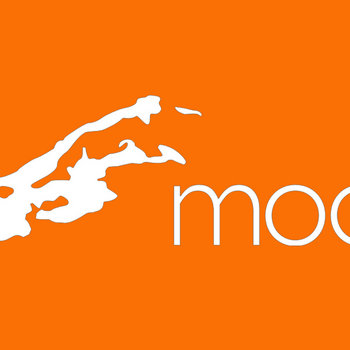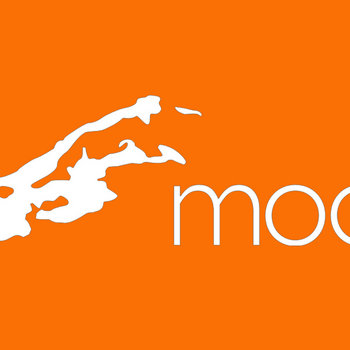 Merch for this release:
Compact Disc (CD)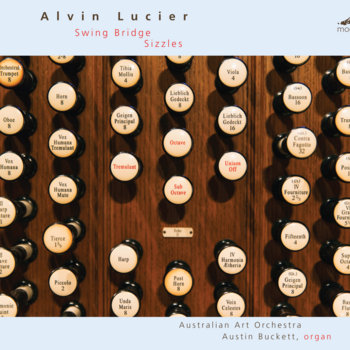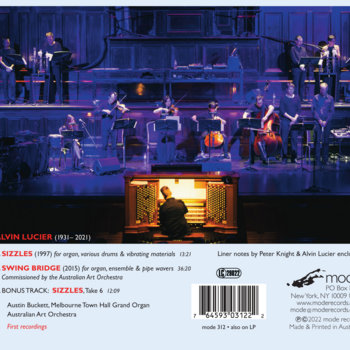 Alvin Lucier worked right up until his death in 2021 at age 90, his curiosity and sense of inquiry seemingly undiminished. This bracing new release reinforces that vigor, presenting two organ-based works, one of which was commissioned by the Australian Art Orchestra for the Melbourne Town Hall Grand Organ. In his revealing liner note essay, ensemble leader Peter Knight celebrates the directness, boldness, and precision of Lucier in describing how a terse set of instructions, in which certain pipes from the organ were to be removed and set within custom-made wooden boxes and controlled manually by a group of "pipe wavers," worked exactly as promised—something that almost never happens with sound's endless variability. The harmonic effects produced by the organ pipes—which sometimes sound like sine tones when lost deep in the psychoacoustic glow—and brass, strings, and voice are astonishing, flush with swoops and arcs of beating patterns that are renewably trippy. That work is sandwiched between two versions of Lucier's 1997 composition "Sizzles," in which the lowest, most juddery tones of a church organ are voiced to produce vibrations across a series of drums with different objects—chickpeas, lentils, rice—strewn across their surface. The two takes were among seven versions recorded, with the composer picking this pair as his favorite. Their visceral charge, thunderous depth, and brittle tactility is just as thrilling as the centerpiece.
Merch for this release:
Compact Disc (CD),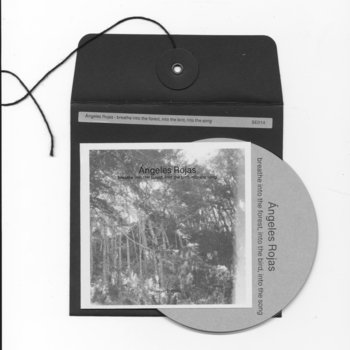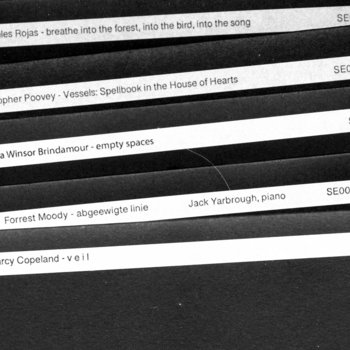 Berlin-based Ángeles Rojas, a young composer from Buenos Aires, Argentina, developed this immersive piece largely as a listening exercise. In fact, several items in this month's column share its concern for sustained tones, subtle beating patterns, and careful tuning. The work is performed by the German ensemble Hápax Kollektiv along with the composer, who leads them all with a shruti box, the keyboardless harmonium-like bellows, that centers the piece with its breathy, reedy drone. Rojas carves out a tone, a seductively sighing sound that she and the five musicians working alongside her—Gustavo Obligado (alto saxophone), Sofia Salvo (baritone saxophone), Guido Kohn (cello), Emiliano Salvatore (electric guitar), and Julián Galay (tuning forks)—gradually tune their own instruments with. The fact that those other instruments often seem impossible to locate in the din is a sign of the ensemble's success in locking in with one another. The sounds are there as new pulsing tones drift in and out, thickening and altering the timbre, but never interrupting the essential pulse provided by Rojas, even as other beating patterns constantly appear and vanish. It's astonishing that one hovering drone can contain so many distinctive shapes and lines, pulling the listener into a sonic pool of immeasurable depth.
Adrianne Munden-Dixon
Lung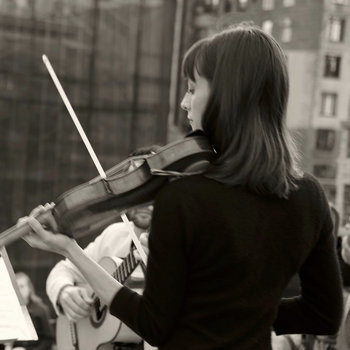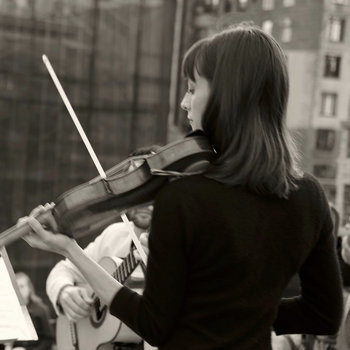 Merch for this release:
Compact Disc (CD)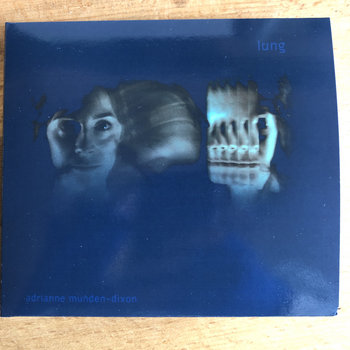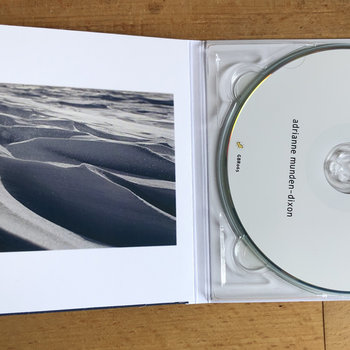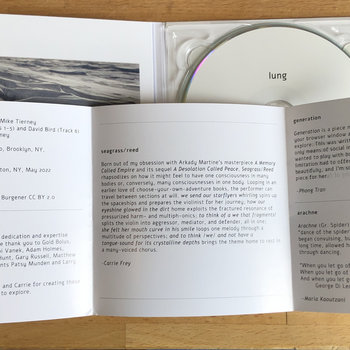 The remarkable violinist Adrianne Munden-Dixon—who blew me away last year as a member of the ensemble Desdemona on Tús, a portrait album of the young Irish composer Finola Merivale—commissioned a handful of composers to write her solo pieces, half of which incorporate an electronic element, sometime in early 2020. It's an impressive statement marked by shifting moods and white-knuckle energy. The album opens with a strong piece from Phong Tran called "Generation"; it builds from a hypnotic drone that blends Munden-Dixon's stinging articulation with gently quavering electronic tones. As the work evolves, so does the sense of motion, with slashing lines cutting through gurgling synth washes for a fantastic tension. The intricate, driving strokes throughout Carrie Frey's intense, shape-shifting "seagrass/reed" are even more feverish, recalling the sort of unmediated intensity that made the Merivale recording so powerful, while her own composition "Zastrugi" is equally furious. The electronic effects that elongate and caress the shapes in Cassie Wieland's title composition are well-sequenced, providing momentary repose and introspection before the upper register squeals and splattered electronics in David Bird's 3-D "dimvoid."
Kali Malone (featuring Stephen O'Malley & Lucy Railton)
Does Spring Hide Its Joy
Merch for this release:
Vinyl, Compact Disc (CD)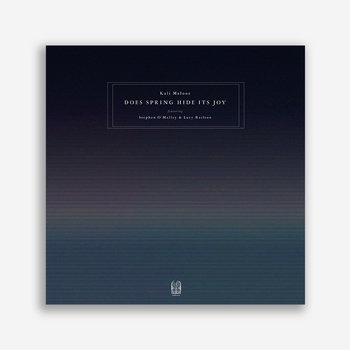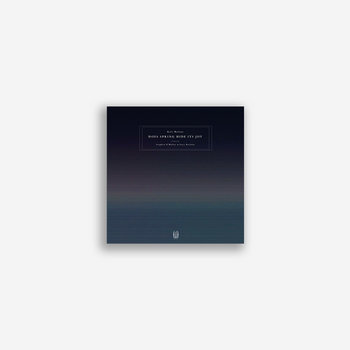 Although the expat American composer Kali Malone established her reputation after moving to Stockholm and working extensively with church organs, I've found her most compelling work elsewhere in her discography, and this collaborative trio is easily her most substantial project yet. This monumental set presents three different versions of the hour-long Does Spring Hide Its Joy, which features Malone producing sine tones, guitarist Stephen O'Malley—SunnO)))—on electric guitar controlled only by an e-bow, and Lucy Railton generating sustained lines on cello. The piece, written in just intonation, is broken into a series of five-minute sections, as the musicians patiently explore a changing world of harmonic settings; beyond the loose map scored by Malone, each musician has latitude, although they remain closely tuned to one another. While this is drone music in the most general sense, once the listener hones in on what might seem like a monolithic block, there is endless, enveloping detail to drink in, and what might seem excessive on paper—with a trio of takes on a single droning slab—yields remarkable variety and richness. In the second two versions, O'Malley's guitar becomes more biting and aggressive, but no single instrument ever really takes over—there's a soothing equanimity and measured balance guiding these performances, all of which yield more as time passes.
Otto Sidharta
Kajang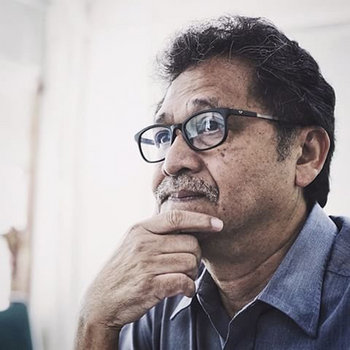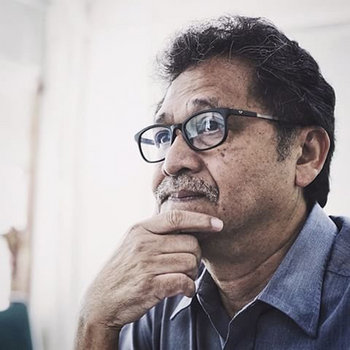 Merch for this release:
Vinyl LP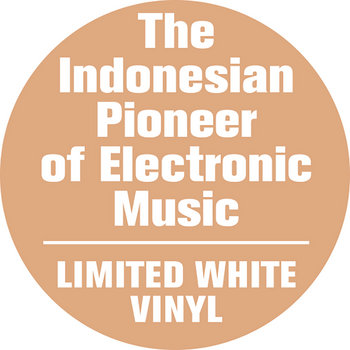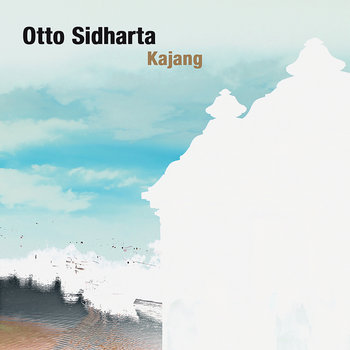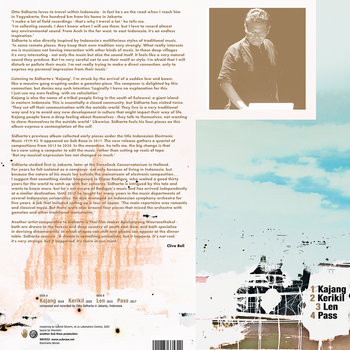 One of my favorite recordings from 2022 was Chasing the Phantom, the latest collection of experimental gamelan music by Dewa Alit, and while that tradition remains what Indonesia is known best for musically speaking, there are plenty of other composers working outside of that stream, like Otto Sidharta. This superb collection of four recent electronic pieces made between 2015-2020 reveals his vast sonic imagination. The title track was named for an isolated, tribal populace living on Sulawesi, an island east of Borneo. As he told 15 Questions, "When I visit a place like I did for this record, I usually just walk around, listen to the sounds surrounding me and record them. I'll talk to whoever I am interested in having a conversation with, watch anything that piques my interest—peoples and nature." He composes his works after conducting such sonic research, developing an abstract portrait of his research. I can't say whether "Kajang" evokes anything specific about the tribe, but it certainly conjures a sprawling array of mental images, with long striated tones swaying like a long footbridge over rushing waters, with a handful of turbo-charged groans dramatically emerging from the din. The other three pieces are no less vivid, whether the brittle skeins of sound descending through the immersive low-end glow of "Kerrikil" or the low-key "Len," which invokes rain splatter over a muted, shifting array of washed-out sound that could be music, murmuring voices, or some vague environmental whoosh.
In the last couple of years, Slovakian composer Adrián Demoč has found a real sweet spot between post-Morton Feldman simplicity and pitch-perfect re-imaginings of early music using simple yet highly effective devices. These two recent works were written for a trio from Slovakia's Ensemble Ricercata—violinist David Danel, clarinetist Roland Šebesta, and pianist Ivan Šiller—who illuminate the composer's delicate lines and airy textures with impressive elegance and patience. The bulk of the album is taken up by the title work, which consists of a repeating, extended melodic line that the musicians perpetually alter by articulating it at subtly varied but steady tempos each time through. The tones are always experiencing new combinations of distance and emphasis, producing a haunting delay-like effect. Throughout its 36-minute runtime the work casts a serene glow that's gently undercut by a nagging tension. Even slower and more austere is "Ma fin est mon commencement," an aural mobile of glissing intervals played by violin and clarinet that revolves around a series of single notes voiced in the same exact pitch (with a few exceptions) on piano.