BEST CONTEMPORARY CLASSICAL
The Best Contemporary Classical on Bandcamp: February 2022
By Peter Margasak · March 08, 2022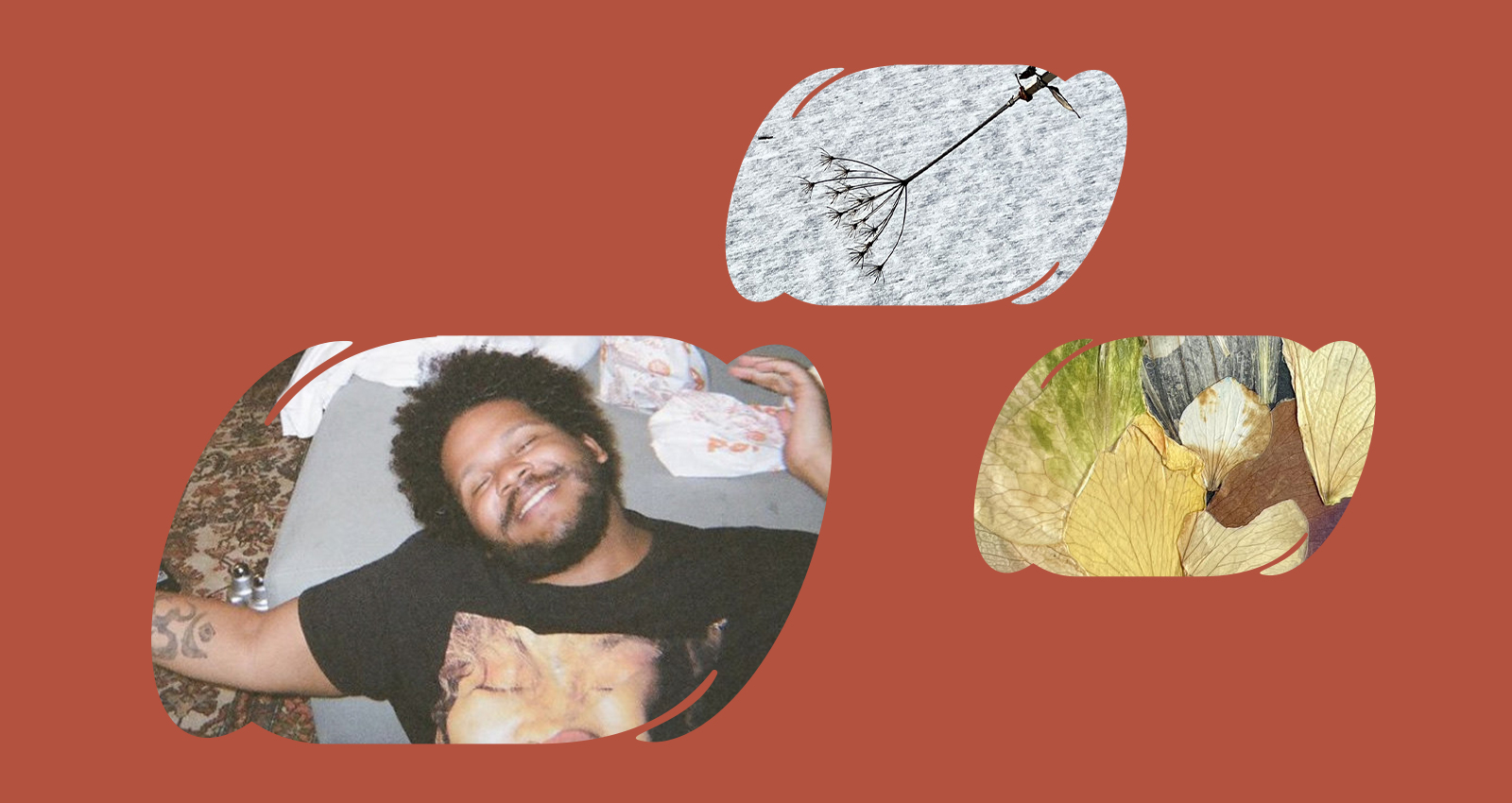 The taxonomy of contemporary classical music—new music, contemporary music, whatever you want to call it—is a thorny issue. But every two months, we'll take a look at some of the best composer-driven music to surface here on Bandcamp, that which makes room for electronic experimentation, improvisation, and powerful takes on old classics.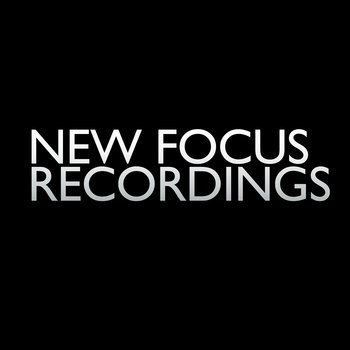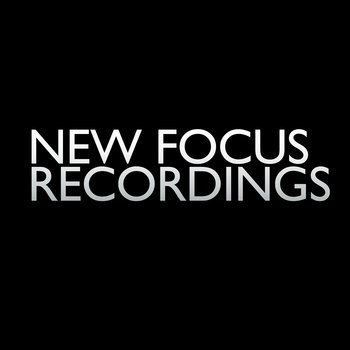 The title of clarinetist Alicia Lee's new solo album suggests its pandemic-era genesis, but her brief program note makes it explicit: "The pieces on this album were prepared and recorded in isolation when the world changed, and the prospect of collaboration became impossible," she writes. "I chose pieces where I was in dialogue with myself, where I was monologuing dramatically, and where I was delivering advice to anyone who cared to listen."
The album opens with a bass clarinet version of "Contour," a piece Dai Fujikura originally wrote for tuba that swings between placidity and agitation. Its melodic generosity is occasionally upset by turbulence as if there's an internal exchange taking place within the piece. This quality is also shared with Isang Yun's "Monolog," which was also composed for a different instrument (bassoon) initially. Pierre Boulez's "Dialogue de l'ombre double" offers a kind of shadowy interplay, as electronics produce a spatialized quality. It feels like Lee is interacting with the space around her when it's her own lines she's responding to. The opening upward trill in Unsuk Chin's "Advice from a Caterpillar, From Alice in Wonderland" has a Gershwin-like thrill. Still, the piece transforms into a shape-shifting mélange in which the titular character coaches Alice (or Alicia) how to adapt to her environment. The album concludes with "Split" by Hideaki Aomori, its title referencing the dance between the stern bass tone in the opening line and the harmonics eventually wrung from it.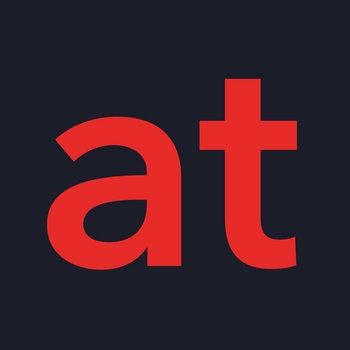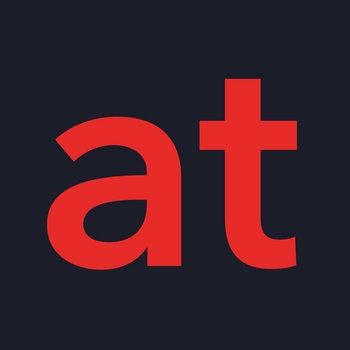 Merch for this release:
Compact Disc (CD)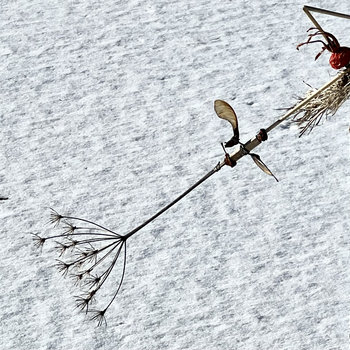 This gorgeously austere work is a collaborative effort between German composer and keyboardist Eva-Maria Houben—a key member of the Wandelweiser Group—and Britain's GBSR Duo (percussionist George Barton and pianist Siwan Rhys). She was commissioned by the Huddersfield Contemporary Music Festival—where this recording was made in November of 2021—but, as with most of her work, the score functions like an opening salvo in a partnership between her and the interpreters. That's especially true here since she plays the breathy sustained pipe organ tones that slowly ripple as the foundation of Together on the Way. According to the composer, the three of them spent several days rehearsing the work, which brought them closer together. The 67-minute piece moves at a seductive crawl, with Houben's barely perceptible tones occasionally thickening and thinning as the piece unfolds. The sparse piano notes and struck and bowed percussion seem to emanate from the drone, emerging in piquant little phrases alone and together that pack a much greater punch than one might expect. Each percussive tattoo and piano fragment conveys a surprisingly emotional impact; a concentrated yet spacious flicker of sound that becomes framed by space and the almost comforting purr of the organ.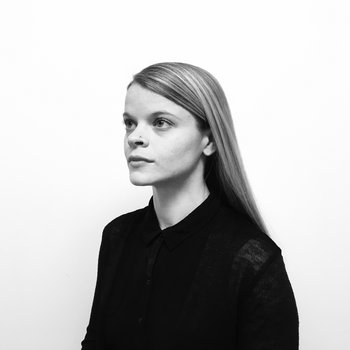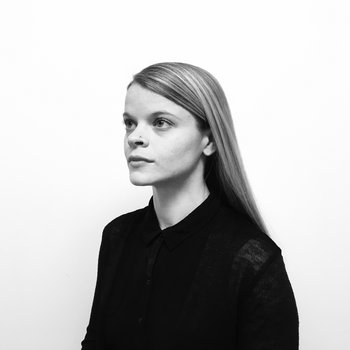 Merch for this release:
Compact Disc (CD)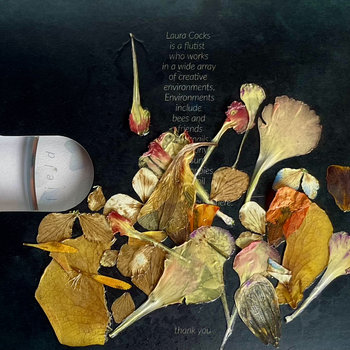 TAK Ensemble flutist Laura Cocks pushes their instrument (and, here and there, their voice) to wild extremes on this bracing solo album, with five composers requesting feats of superhuman physicality. Some of those heights are attained with the help of electronics, such as the chorus of 29 spatialized piccolo flutes that the lead voice—and spoken passages from the Roberto Bolaño novel 2666—engage with on David Bird's kaleidoscopic, multipartite "Atolls." In performance those piccolos are designed to be played live, surrounding the audience in a circle. Still, here Cocks lays them all down, colliding with dizzying, fragmentary solo lines and pitched material that blends a spectral analysis of Janet Leigh's blood-curdling scream in the shower scene of Psycho and a stroke of a crash cymbal. No less visceral is "Oxygen and Reality" by Bethany Younge, a strident dance of breathy sibilance applied to the piccolo and balloons and electronic noises. Following satisfying works from Jessie Cox and DM R, we get the maximalism of "Produktionsmittel I" by Joan Arnau Pàmies, a sonic critique of capitalism's brutal demands on the working class, with the flutist required to navigate an avalanche of notational instructions designed to overwhelm—a state it achieves, leaving the listener spent. I can only imagine how Cocks must feel when they've played it.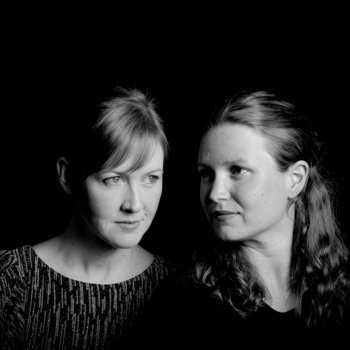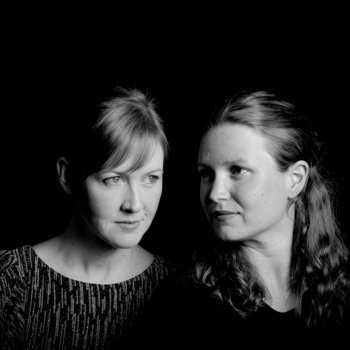 Merch for this release:
Compact Disc (CD)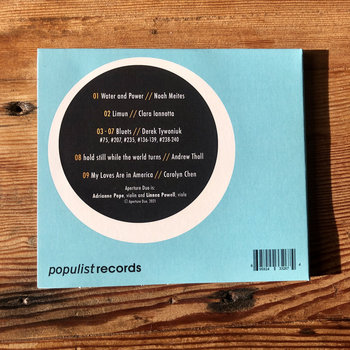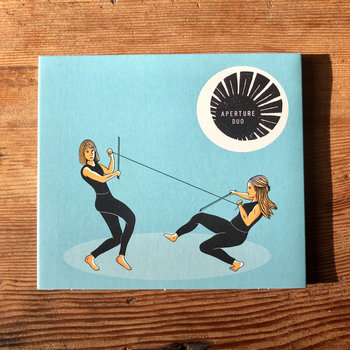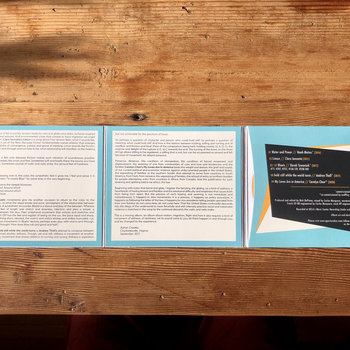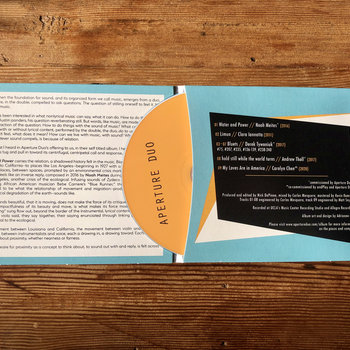 Crucial members of the L.A. new music scene, violinist Adrianne Pope and violist Linnea Powell deliver a stunning debut album as Aperture Duo, largely turning to fellow community members for most of the repertoire on this eponymous effort. The album opens with "Water and Power" by Noah Meites, an intense evocation of Black migration from Louisiana to California spurred by the Great Mississippi Flood of 1927 that interjects a lick from a Creole fiddle tune amid its contemporary ennui. The duo deftly toggles between styles and eras without a hiccup, even adding a vocal refrain towards the piece's end. "Limun" by the Berlin-based Italian composer Clara Iannotta is the non-L.A. outlier. Still, musically it fits right in, a marvel of slashing-then-whispering friction where the strings generate sharp edges and sour harmonics (the title is Serbian for lemon) and engage in a seamless ballet.
While the pieces from Derek Tywoniuk and Andrew Tholl are also superb, Carolyn Chen was responsible for the album's highlight, "My Loves Are in America." The piece was co-commissioned by Aperture Duo and andPlay, the New York viola-violin duo that has also recorded Iannotta's piece. It echoes some of the migratory concerns in the Meites work. Still, the music reflects how broader transnational immigration has torn families apart and how American policy inflicts pain and difficulty from those attempting to make a better life: idea-packed, cogent, and knowingly grappling with conflicting emotions.
Merch for this release:
Compact Disc (CD)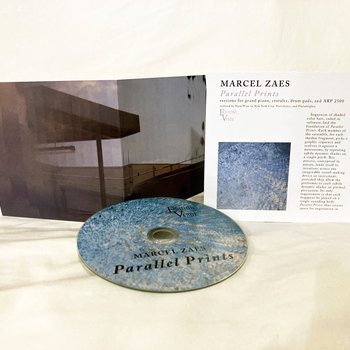 Illustrated in part by its unusual instrumentation (two pianists, two percussionists), the New York ensemble Yarn/Wire has always eschewed convention. However, it's still incredible to stumble across a piece like Parallel Prints, developed for the quartet by Swiss composer Marcel Zaes. The central work on this album, "Parallel Prints #1," is a 42-minute performance featuring all four members playing a single piano simultaneously, each hammering out repetitive sequences from a graphic score against a metronome. But within those shifting, minimal patterns, each musician produces ultra-subtle pitch variations (the score allows for any sound-making device so long as different shades of each pitch can be made). The piece is lumpy, hypnotic, random, and driving, sometimes all at once. While developing the work, the composer and the musicians recorded fragments of the score using an octave of crotales and a drum pad that received data on how it was struck but produced no sound. Zaes then created a series of 19 brief variations that follow the main work using computer software to formulate loads of permutations of source material played by the group, deploying the same rhythmic schemes.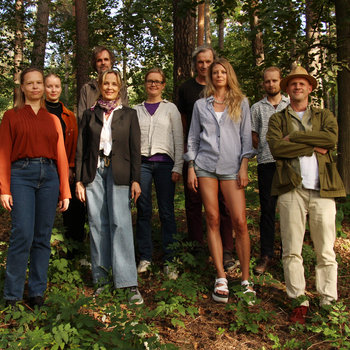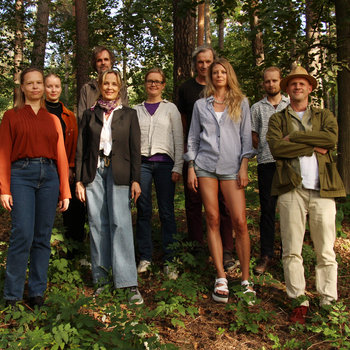 Merch for this release:
Vinyl LP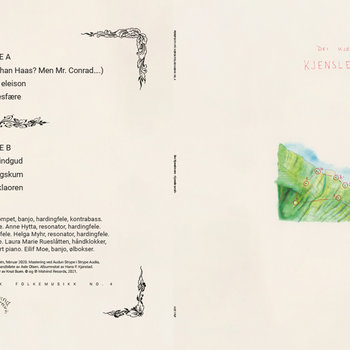 This Norwegian ensemble, which includes violinists Ole-Henrik Moe and Kari Rønnekleiv of the excellent Sheriffs of Nothingness, has struck a rich vein that explores intersections of regional folk traditions and contemporary music practices—particularly just intonation. The ensemble draws upon the work of composer Eivind Groven, who tied the harmonies of early baroque music to Norwegian folk traditions. Still, Dei Kjenslevare proceeds with a very intuitive approach to that collision, drawing upon intimate knowledge and experience in both elements to forge exquisite chords dripping with harmony that seem to stretch into infinity or glisten feverishly. Striated tones extend luxuriously, producing an enveloping churn that's complemented by subtle bowed and skittering percussion. At the same time, there's no missing the influence of regional folk music, particularly through the bottomless resonance of the Hardanger fiddle playing of six ensemble members, the extended textural and harmonic explorations sound closer to the work of JI composers like La Monte Young or Catherine Lamb—albeit with a more rustic, less epic thrust. It's a fantastic recording that not only sounds utterly fresh but heralds a new path forward, ripe for exploration.
Merch for this release:
Compact Disc (CD)
One of five inaugural titles from Sawyer Editions, the new small-batch Texas label run by composer Kory Reeder, this impressive offering of four new works by composer-performer Darcy Copeland nicely represents the imprint's experimental aesthetic. Each of Copeland's pieces stakes out different territory. "Primal" is a harrowing work for electronics and voice, her wordless vocals distorted and twisted within a viscous, hallucinogenic landscape of howling abstraction. "Bluet (i): Aporia" is a solo cello piece played by Urban Megusar that reflects the titular emotional state with a riveting ambiguity between strident double stops, astringent scraping, and whispering harmonics, like an object battered by a rough sea—pushed and pulled, but remaining afloat.
"An Eclipse, a Rapture" is a ghostly work for pedal steel guitar, here realized by Aaron Michael Butler, where the instrument's sustain is electronically extended into a rich, enveloping drone, leaving every sparse plucked note to hit hard, adding extra overtones that shade the foundational hum. The University of Washington Modern Music Ensemble performs "Cascades," a hushed meditation on the complexity of the environmental world in which the infinite web of cause-and-effect makes understanding the full depth of the crisis impossible to comprehend. Electronic manipulation further muddies the already cloudy articulation of the ultra-quiet scrapes and scratches.
Merch for this release:
Vinyl LP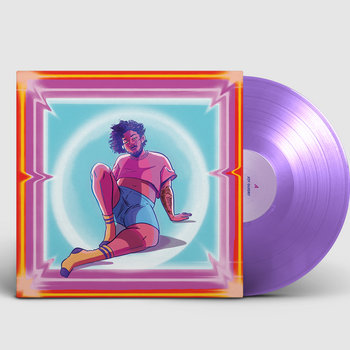 New York bassoonist Joy Guidry opens their debut album with the bluntly titled "Just Because I Have a Dick Doesn't Mean I'm a Man," a casual spoken-word piece that lays out where the artist is coming from. While it may not be required listening to get the music that follows, it does explain how Guidry struggled to figure themself out. That individual reality is inextricably linked to the fiercely undefined shift between, say, the haunted ambiance of "Face to Face" and the howling, overdubbed free jazz-like duet with percussionist Jessie Cox called "Inner Child." There's harrowing darkness to "72 Hours," an electro-acoustic piece rich in striations and unstable timbre that glides with an ominous grace, while "Why is Toxicity so Yummy" is an ensemble piece; Guidry's keening lines are  joined by the sobs and sighs of alto saxophonist Alfredo Colon and cellist Olivia Harris, colliding with elastic rhythms sculpted by Cox and bassist Nick Dunston. There's no missing the resistance in the multi-voiced bassoon clusters in "How to Breathe While Dying."
Merch for this release:
Vinyl Box Set, Compact Disc (CD), Vinyl
Iannis Xenakis was one of the most prolific and radical composers of the 20th century, a musician, architect, and mathematician whose ideas and innovations continue to impact contemporary music of many stripes. This essential five-CD set collects the entirety of his electroacoustic output, beginning in 1957, a decade after he left his native Greece for France, to his final purely electronic pieces from 1992. While all of this material has been available over the years, this new collection brings it all together in a manner that really illustrates his creative restlessness and artistic prescience. (The set also presents a more accurate version of his 1972 masterpiece Persepolis after previous releases got the tape speed wrong or left a pause between the two tapes containing the full work.)
The composer pioneered spatialized sound with ambitious and groundbreaking multi-channel performances; he boldly created multimedia pieces he dubbed "polytopes," where light, dance, and other mediums collided to overwhelm the senses; he anticipated granular synthesis (manipulating microscopic sound fragments on tape to build something concrete); and he also experimented with noise music, translating visual data into pure sound. The set includes illuminating liner notes by pianist and composer Reinhold Friedl, but the most heroic work comes from painstaking mixes by Martin Wurmnest and the visceral mastering of Rashad Becker. The music still has the power to shock, and despite stretching back more than six decades it remains utterly fresh.
Like Xenakis, American ex-pat composer Tom Johnson has long been enamored of mathematics, and he's used the practice as the discipline as an integral tool in his compositional work. These string quartets—played with characteristic precision, brio, and warmth by Montréal's Quatuor Bozzini—often deploy the theory of combinations, setting out every possible permutation or sequence from a small amount of material. While that concept might sound like an excursion toward boredom, the results are thrilling. Johnson was an early advocate and pioneer of minimalism, and that interest distinguishes these four works, composed between 1994 and 2009, with a mixture of rigor and curiosity that turns to math as a way of translating the patterns and shapes of the world around us into music. Johnson achieves a particularly vivid realization on the concise "Tilework for String Quartet," a 10-minute canon that explores the different ways the rhythms in a six-note line can overlap and fit together. "Four-Note Chords in Four Voices" is a study of the possible combinations delineated in the title, with the composer's program note explaining that "There are 495 ways to distribute two notes in group," but there's nothing schematic or cold in the way Johnson traces out those possibilities anywhere on the album.