BEST CONTEMPORARY CLASSICAL
The Best Contemporary Classical on Bandcamp: August 2022
By Peter Margasak · August 31, 2022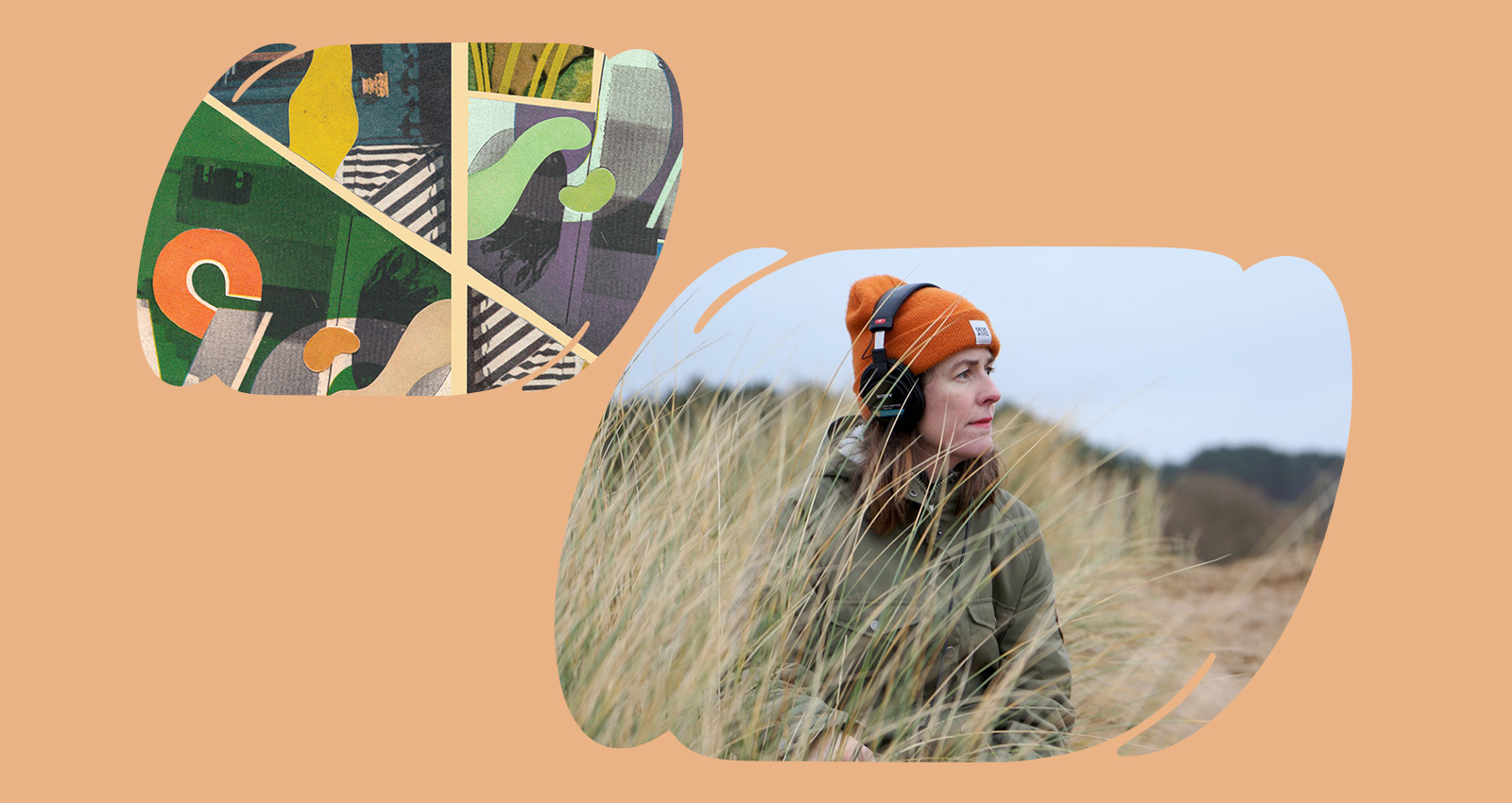 The taxonomy of contemporary classical music—new music, contemporary music, whatever you want to call it—is a thorny issue. But every month, we'll take a look at some of the best composer-driven music to surface here on Bandcamp, that which makes room for electronic experimentation, improvisation, and powerful takes on old classics.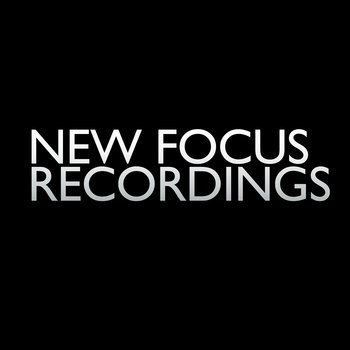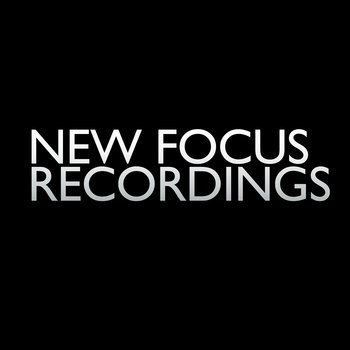 As Dan Lippel points out in his typically erudite, detailed liner notes, this latest recording from Anthony Cheung digs into the composer's tendency to dramatically remake or reuse music and literature of the past into something ineffably contemporary, with fresh ownership. Each of the works somehow repurposes old notions or conceits. The eight-movement title work, performed by the Escher Quartet and pianist Gilles Vonsattel, is infused with the harmonic and melodic essence of the Billy Strayhorn ballad "Lotus Blossom"—Cheung has a deep relationship with jazz history and that's often wended its way into his writing—and while there's no missing the connection in the opening movement, the music soon carves out its own space, emitting only faint traces of that devastating tune. Instead, Cheung allows it to open up for him, unleashing darkness lurking in the original and cleaving it open through gorgeous orchestration that takes the listener to an emotional precipice.
"Elective Memory," a duo piece played here by the great Miranda Cuckson and the composer himself on piano, incorporates some material from Beethoven's Sonata op. 96, while its title references the Romantic writer Goethe, a close associate of Beethoven. Cheung takes the translation of ideas more literally in a short voice-piano cycle called "All thorn, but cousin to your rose," where texts by Nabokov, Pushkin, and Poe are complemented with a Shakespeare passage pummeled by various translation engines from English into multiple different languages before returning to wildly distorted English.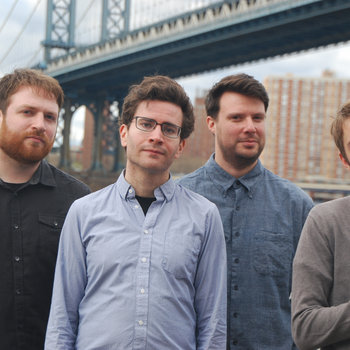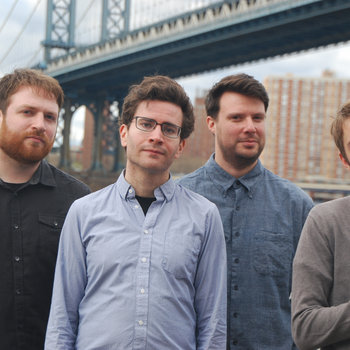 Merch for this release:
Vinyl LP,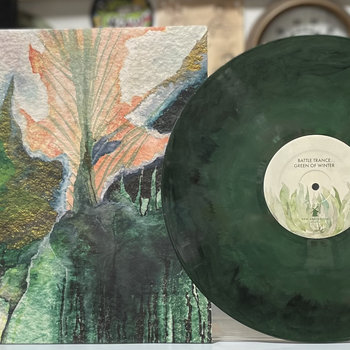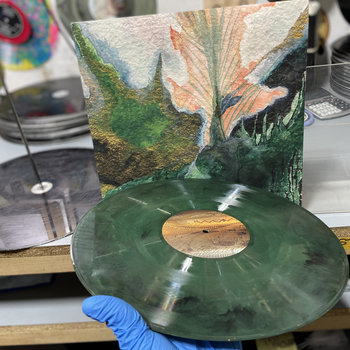 It's hard to believe that six years have passed since the tenor saxophone quartet Battle Trance released its second opus Blade of Love, in which the increasingly assured and sophisticated writing of Travis Laplante reached a new apotheosis, as did the peerless execution of his compatriots. One of the reasons this project has been so effective is the devotion the composer and his bandmates—Jeremy Viner, Matt Nelson, and Patrick Breiner—give to the project. Of course, part of the long gap includes a couple of pandemic years, which proved to be a boon for Battle Trance. It allowed the musicians to gather near Laplante's home in Southern Vermont for 20 days of workshopping, development, and rote memorization of his most ambitious suite yet, Green of Winter.
This process allowed them to internalize the music so deeply that it essentially became a part of them. The basic materials are largely unchanged, with elaborate melodies voiced in meticulously harmonized passages that transform what could easily be unison lines into something richer and more textured. There are a couple of sections where the musicians vocalize and whisper through their saxophones. It's one of several devices Laplante uses to create Battle Trance's wide, dynamic range. There are solo passages where one horn seems to make a brief statement, but the real pleasure is untangling the dense mass of sound the musicians produce together. It's not free jazz blowing but is no less powerful and energizing, with each voice sharing something fully formed and intricately woven together. Another staggering act of wild imagination.
Halla Steinunn Stefánsdóttir
strengur
Merch for this release:
Book/Magazine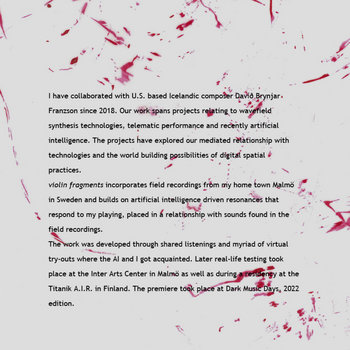 Icelandic violinist and composer Halla Steinunn Stefánsdóttir is probably known best as a founding member of the superb Nordic Affect ensemble, which has commissioned new works for instrumentation that spans centuries (like harpsichord and electronics). She opts for a much different practice on this stunning, 140-minute endeavor. Here, she enlists several close collaborators and composers to experiment with improvisation, aleatoric scores, and AI systems. Despite how complicated that might seem, the results feel deliciously homemade, a kind of rustic process where nature and field recordings are recurring presences.
Stefánsdóttir designed five groups of three-part collections for each collaborator: Halla Lovísa Loftsdóttir, Davíð Brynjar Franzson, Lương Huệ Trinh, Kent Olofsson, and Mirjam Tally. In her liner notes, she describes how she created graphic scores for the project, beginning with tracings of a concrete overlook on the sea caked with lichens and bird droppings. This was furthered by the wind-driven motion of violin strings dipped in red ink (the album title is Icelandic for the string of an instrument). In each collaboration, she created new settings and followed different artistic paths. It's all far too complicated to sum up tidily here, but the sprawling results are very much of a piece—a shifting cornucopia of urban and natural sounds, ritualistic vocals, ambient music, extended string techniques, and so many other aural elements drifting in and out that it suggests an experimental film with a blank screen, asking the listener to impose their own grand narrative.
Merch for this release:
Compact Disc (CD)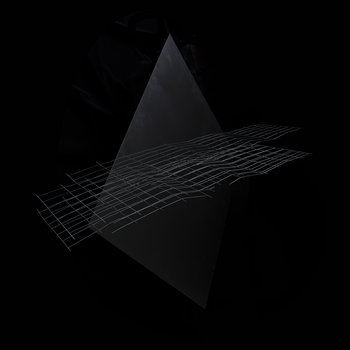 In his poetic liner notes to his first album built around his own compositions, violinist Josh Modney (Wet Ink Ensemble, International Contemporary Ensemble) recalls hiking alone in the Appalachian mountains, taking in sights and sounds that often revealed their nuances slowly. He compares the experience to his interests: "Musically, I'm interested in these irrevocable changes, the feeling of crossing the threshold from one state to another, and in occupying in-between spaces for extended durations. These ideas not only shape compositional forms, but also reflect mental/emotional states that I find fulfilling as a performer and listener: heightened awareness, anxiety around the unknown, navigating change, the joy of discovery."
In particular, he and his fantastic ensemble—pianist Cory Smythe, cellist Mariel Roberts, and saxophonist Ingrid Laubrock—manage this by blending different harmonic systems: equal temperament, just intonation, and the glissando of the strings. Smythe uses his unique quarter-tone piano set-up, too. Depending on the piece, these liminal states Modney discusses arrive in wildly different contexts, and appropriately, things are never crystal-clear although the performances couldn't be more sure-footed and authoritative. Together the musicians smash any lines between standard new music language and free jazz practice, finding an elusive middle ground that's packed with surprises and quicksilver interplay. The collision of the different tuning systems only makes the results richer (and, sometimes, more confounding), and listening to this album does feel akin to blazing one's own forest path on a mountain hike, with new discoveries accompanying every step into the unknown.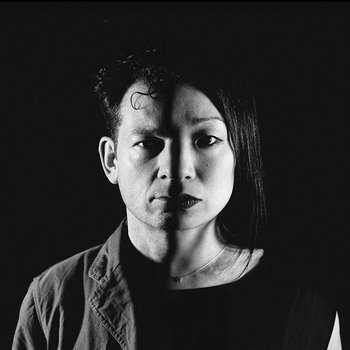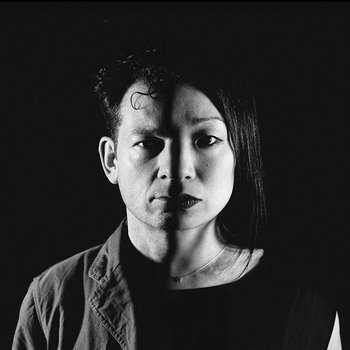 Merch for this release:
Compact Disc (CD)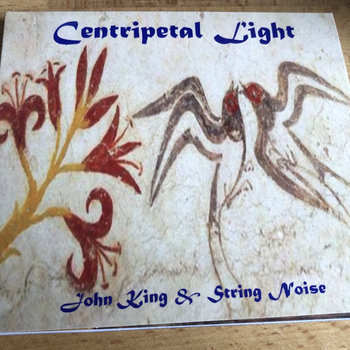 New York's String Noise—the violin duo of Conrad Harris and Pauline Kim Harris—have been featured in this column several times in the last few years. They've been on a tear, releasing exciting, challenging new work without interruption, and this collection of pieces written for them by John King is merely the latest stop in this productive flow. The pieces here, composed between 2014-2020, deploy relatively simple yet highly effective processes for the duo, beginning with the title piece, the most recent work collected here, a study for triple stops, in which three of the instrument's four strings are bowed simultaneously. The music ebbs and surges in wonderfully dense clusters with a remarkable amount of internal action—droning, sparkling, and slashing in ever-shifting layers.
"Triple Threat" gives each musician plenty of autonomy in moving through the composer's written material, but there are a series of musical gestures that must be voiced in strict unison. This forces both of them to remain hyper-aware of one another even while setting their own individual paces for a steady pulling-apart and coming-together. King used chance procedures to determine pitch, duration, dynamics, and timbre for the score to "Klepsydra I," but only the first element is identical for both musicians. Finally, "Triple Helix" finds the musicians interacting with an electronic part in which all of their acoustic sounds are randomly sampled, processed, and spatialized, creating a thrilling and unpredictable sonic hall of mirrors.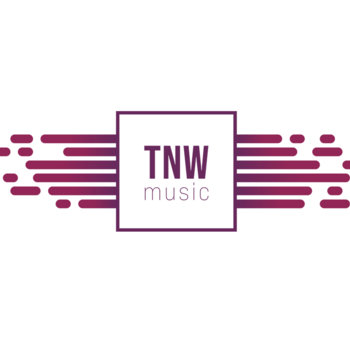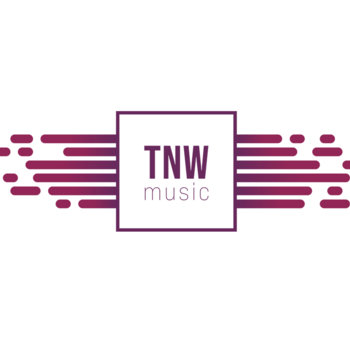 Merch for this release:
Compact Disc (CD)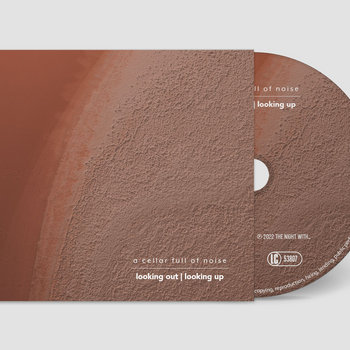 I hadn't previously heard of this Scottish ensemble, nor any of its members, but the trio, which claims its name was taken from a comment made by magician Penn Jillette after seeing their debut performance in 2017, has forged a beguiling sound. The timbre trumpeter Tom Poulson, tubist Danielle Price, and live electronics whiz Timothy Cooper create together is otherworldly. The album is built around Stockhausen's Tierkries, a series of 12 melodies for each sign of the zodiac he composed for music boxes that were used within a bigger 1975 percussion work of his called Musik im Bauch ("Music in the Belly"). He approved separate readings of these pieces; a cellar full of noise begin and end the album with the same melody, in the first instance giving it a strict reading in the original tempo. Rather than merely recapitulating those specific ideas in the end, the trio reference the work of other composers included throughout this compelling recording. The sound of the two brass instruments and electronics is dazzling, but the trio also breaks into smaller units depending on the piece, so we get swirling chorales, virtuosic trumpet fed through kaleidoscopic electronics, amorphous electro-blobs, woven voice and tuba, and more, all marked by invention and a seriously connected rapport between the players.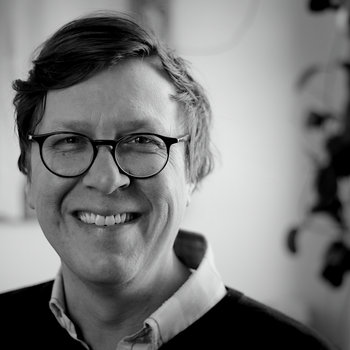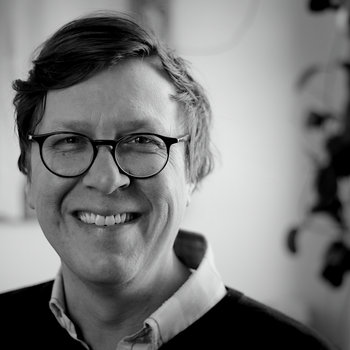 Merch for this release:
Compact Disc (CD)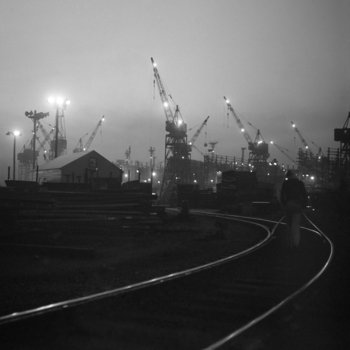 Swedish composer Magnus Granberg has been fine-tuning and developing his deliciously rustic music since he founded his Skogen ensemble back in 2005, persistently sharpening and stratifying his aesthetic. This new work joins a chunk of predecessors that have drawn material—rhythmic, harmonic, titular—from baroque and folk traditions, but Granberg always finds peculiar or hyper-specific ideas in those muddied appropriations that in no way rely on essential qualities of his inspirations. This powerful new recording features music written for a dynamic new Stockholm ensemble called Tya, which presents a sextet account of "Night Will Fade and Fall Apart." The title scrambles a line from the standard "Your Foolish Heart," which also provided the harmonic material, while rhythmic notions are borrowed from music by Medieval composer Solage.
The second disc features several solo readings as well as a piano-vibraphone version of the same piece. The composer adds specific directions for these smaller versions, and that accommodation affords endless variety. While each performance takes on a unique character, Granberg's aesthetic qualities shine through; leisurely, contemplative, fragile, homemade, and elegant, his melodies spill out through shifting voices in the ensemble version, a gentle percolation of percussion, piano, guitar, and vibraphone producing an elusive sound threaded by long shadowy harmonic string tones while the various solo readings adhere to just one aspect. Stunning.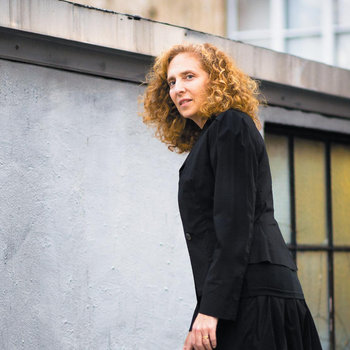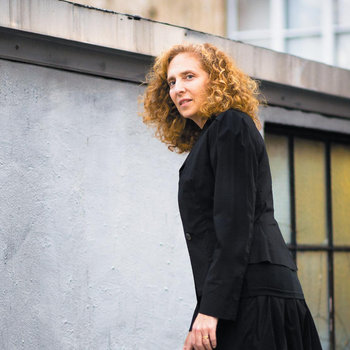 Merch for this release:
Compact Disc (CD)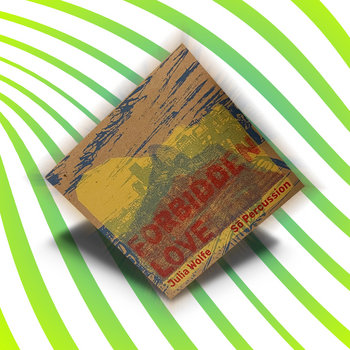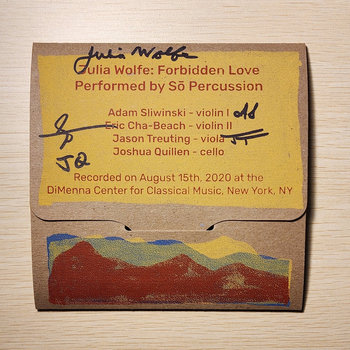 Sonic research is part of the job for contemporary percussion ensembles, whether that means finding new uses for familiar instruments or appropriating non-musical objects for their sonic properties. So Percussion have been doing all of this for years, but it takes a certain amount of chutzpah to commission a composer like Bang on a Can co-founder Julia Wolfe to write a piece for the instruments of a string quartet that could be played by percussionists. Naturally, everyone involved nailed it.
Forbidden Love applies a bunch of familiar percussive techniques to the strings in slowly evolving sections. The instruments—not merely their strings, but every part of their bodies—are strummed, picked, rubbed, struck, thwacked, bowed. There are sounds that evoke acoustic guitar, hammer dulcimer, and a chorus of coiled door stops all twanging simultaneously. There are simple, gliding melodic swells that bridge the various frictive, explosive hoedowns and mesmerizing tonal stabs, all meticulously organized in space and time. So Percussion and Wolfe bring a satisfying cohesion and loose narrative arc to a raft of sounds that could have easily been little more than a sonic catalog. The piece also reinforces an exciting tendency for composers and performers to work together more, bringing shared knowledge to a process that doesn't need to be one-sided.
Joseph Petric
SEEN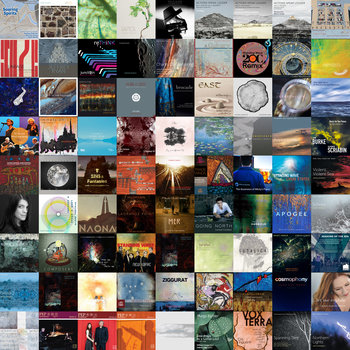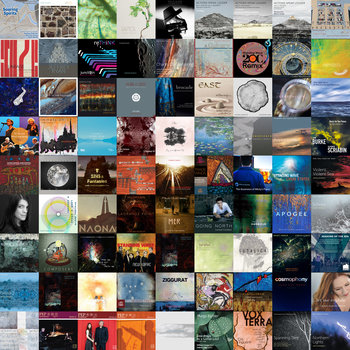 Merch for this release:
Compact Disc (CD)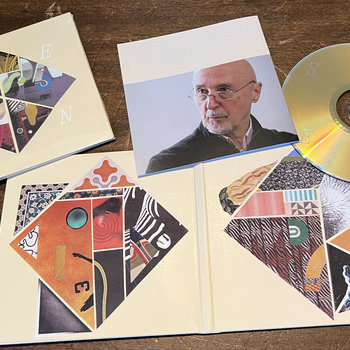 Canadian accordionist and scholar Joseph Petric has been playing his instrument in a new music context well before it was viewed as a standard instrument for contemporary composition. Thankfully that attitude has changed over the decades, in part because of Petric's own efforts to expand the repertoire. This impressive new collection of solo works covers much of that history, although it's unfortunate that the musician doesn't show a bit more imagination with his choice of composers on this album, which is made up of exclusively white men; it's hard to see this as anything but a willful decision today. It's a shame, of course, because Petric has the kind of imagination that could certainly adapt to all sorts of contexts.
In fact, some pieces here involve adaptation and collaboration. David Jaeger's opening piece "Spirit Cloud" was originally a solo cello piece, but Petric asked the composer to adapt for accordion, which he did while adding a requirement that the musician "use the original cello part as a 'figured bass' for his own superimposed harmonic ideas," according to Nick Storring's informative liner note essay. Finally, the composer further tweaked it with the amorphous electroacoustic part heard on this performance. He's been playing Peter Hatch's "Pneuma" for three decades; over time he's traded the electronics up with the advent of better technology, but that quasi-improvised part remains just another unpredictable element for him to tangle with. The all-acoustic pieces here are idea-dense and rewarding.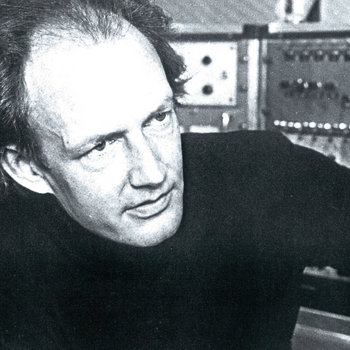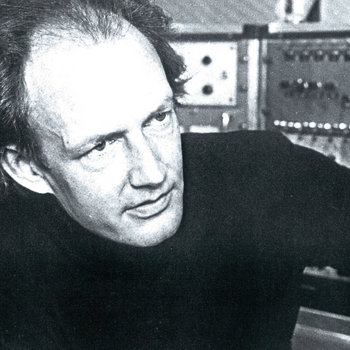 In 2017 the great Finnish label frozen reeds unveiled A Little Electronic Milky Way of Sound, a 14-hour masterwork of Dutch electronic music composer Roland Kayn. This 22-movement epic was completed in 2009, two years before Kayn's death. Kayn, who briefly played in the legendary Italian improvising ensemble Gruppo di Improvvisazione Nuova Consonanza alongside Ennio Morricone, embraced cybernetics during the mid-1970s, and stuck with the system for the rest of his career, setting up complex electronic sound networks that functioned as a kind of proto-AI. Suddenly, in the spring of 2020, previously unreleased music from the composer's massive archives began appearing monthly on his Bandcamp page—each lovingly mastered by Jim O'Rourke, who has overseen all of this rediscovered work, including essential repairs made to the Milky Way tapes.
Naturally, some works will be more appealing than others to listeners, but any of those titles from the last two years could belong in this column. Abstracta, a two-part piece from 2004, is especially good. The experience is bracing, with harrowing, industrial-like electronic tones climaxing in metallic shrieks and groans, which snake their way through surprising eddies, pathways, and collisions. It's as visceral as anything I've heard all year. You can't hear just one Kayn piece and think you have a real grip on his music, but this is as good as any of them to jump into.