BEST CONTEMPORARY CLASSICAL
The Best Contemporary Classical on Bandcamp: April 2023
By Peter Margasak · May 01, 2023
The taxonomy of contemporary classical music—new music, contemporary music, whatever you want to call it—is a thorny issue. But every month, we'll take a look at some of the best composer-driven music to surface here on Bandcamp, that which makes room for electronic experimentation, improvisation, and powerful takes on old classics.
Merch for this release:
Compact Disc (CD)
Australian violinist Lizzy Welsh eschews the boundaries between early music and experimental impulses, actively dissolving them. On this superb solo recital she performs three commissions by Australian composers of her generation for the baroque violin, the predecessor of the standard violin. The instrument uses gut strings, which as Welsh writes in her brief liner note essay, "are perfectly imperfect. They contain so much complexity that has been ironed out of sound through the modern use of steel.  They are rich and granular, fragile and fleeting, raw and dynamic." These pieces don't dwell in the past even if they use its tools, and the results are sound studies rather than mere reworkings of old ideas.
The album opens with Alexander Garsden's decidedly abstract "Chaconne (for I)," an old-school form that here features a 12-chord progression that's breathy, visceral, and almost spectral in the way the grain of each string is voiced. No less abstruse, Samuel Smith's "archive" reinvents old harmonic ideas and performance practice on a re-tuned violin, delivering a rigorous 18-minute excursion into sonic research with microscopic wisps of early music sporadically poking through the din. The album ends with the Natasha Anderson title work, another piece infusing the present with the past—in this case, field recordings made from "artefacts" in her family's shed—which blend with a kaleidoscopic array of long tones and textures, eventually shadowed by the violinist's fragile, wordless vocals.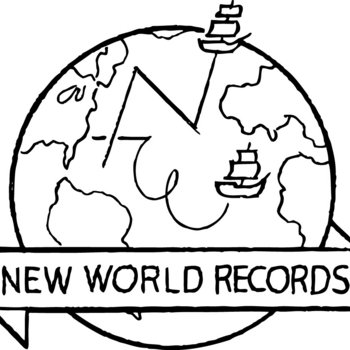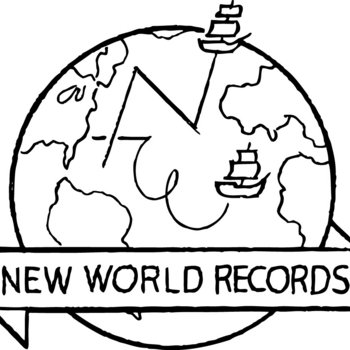 Merch for this release:
Compact Disc (CD)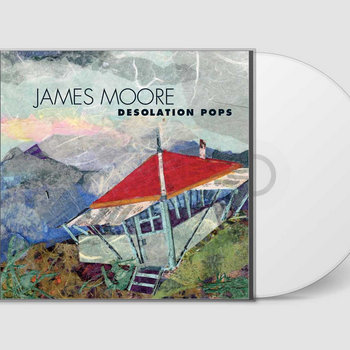 Known best as founding member of the adventurous guitar quartet Dither, over the years James Moore has increasingly turned to composition, both for his own ensemble and groups like String Noise and soloists like Marc Ribot. He makes a big forward leap on Desolation Pops, his first portrait album, revealing a broad-minded sensibility, a strong grasp on disparate classical traditions, and a keen sense of playfulness.
Straight out of the gate he displays a charming modesty with "Lowlands," a piece written for long-time collaborator and accordionist Nathan Koci, who stretches the folk-like melodies with a communal chorus that follows his narrative lead. This performance was actually recorded in a private New York apartment, with 10 people singing in unison, creating spontaneous harmonies that weave in and out as the instrumentalist digs into more abstract, jagged terrain. "Clair-Obscur" is a three-movement work for Claire Happel Ashe on triple harp—an odd variation of the concert harp with three distinct rows of string, including one microtonal part—with each section rooted in a different mode and taking advantage of the instrument's varied tuning. It's lyric, spry, and turbulent, sometimes all at once. The bulk of the album is occupied by the title piece, an eight-movement marvel written for pianist Kathleen Supové and the string quartet The Rhythm Method that reveals Moore's versatility and curiosity, colliding seemingly disparate styles with ease, grace, and wit.
Merch for this release:
Compact Disc (CD)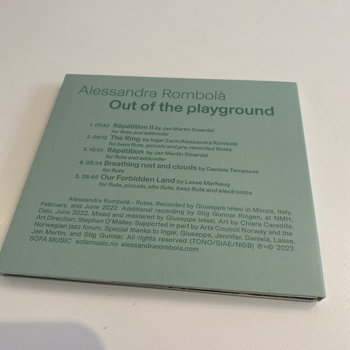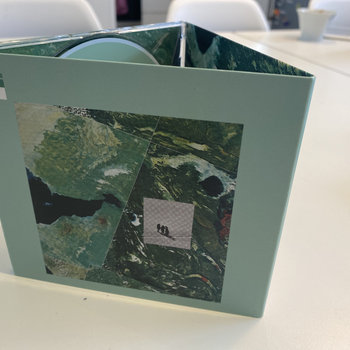 Italian flutist Alessandra Rombolà engages with a variety of composers on this startling album, navigating pieces created collaboratively that all push her instrument toward vivid extremes. Straight out of the gate, terse strings of popping tones refract and double in on themselves thanks to a device developed by composer Jan Martin Smørdal with Mads Kjeldgaard and Eirik Blekesaune called the "addcoder." This allows sounds to be simultaneously recorded, amplified, and played back through a pair of speakers. On "Repetition II" those pitched percussive flurries are connected with a series of whistle-like streams, as Rombolà deftly pivots and adapts to shifting soundscapes in real time. "Repetition I" is a multi-layered collision of Aeolian harp-like whistles and unpitched breath streams that together produce an upper register collage of wind-driven turbulence.
Ingar Zach utilizes different methods to prod the flutist on "The Ring," on which she blows jagged, highly physical patterns, fragmented lines, and melodic shards against an electronically-processed foundation built by the composer from samples of her own playing. This creates a kind of hall of mirrors that aligns with the concept of circular time—no beginning, no end. The electronics-free "Breathing rust and clouds" by Italian composer Daniela Terranova—the only non-Norwegian collaborator here—is drawn from her writing for strings, a delicate attack of percussive fragments, while Lasse Marhaug's concluding epic offers elusive, humid atmospheres, blown-out noise, and percussive honeycombs all woven together by the flutist's weightless, furtive lines.
Annea Lockwood & Ruth Anderson
Tête-à–Tête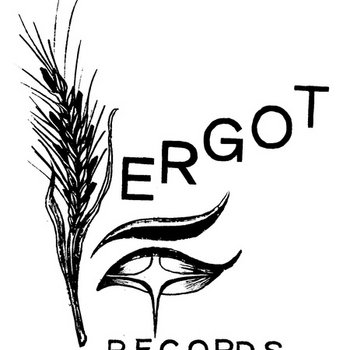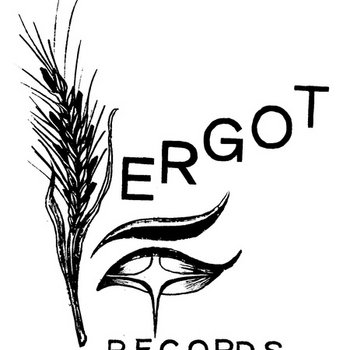 Merch for this release:
Vinyl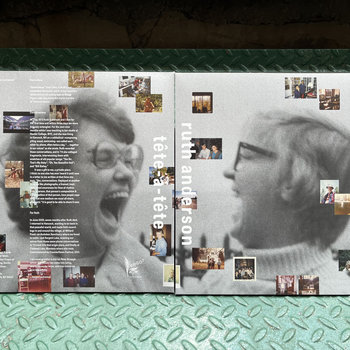 This moving collection is co-billed to Annea Lockwood and Ruth Anderson, composers who spent nearly five decades together as a couple in New York beginning in 1973. Anderson died in 2019 at age 91. The album opens with her final completed work for electronic music, the previously unissued "Resolutions," from 1984—a gorgeous, patient descent through enveloping, richly textured long tones. Over the course of 17 hypnotic minutes we wind down along with the piece, which seems to dissolve into the ether more than it resolves. Nearly four decades later it still sounds fresh, and it certainly trumps a lot of experimental electronic music made today.
Anderson made "Conversations" as a gift for Lockwood in 1974. It's a tape piece made of terse snippets of telephone recordings of their early romance, interwoven with passages of old pop tunes voiced on a washed-out parlor room piano. Anderson was on sabbatical in Hancock, New Hampshire and Lockwood was newly installed at Hunter College in New York City. There's an air of nostalgia to the piece, capturing that electrifying, sweet sensation of new love, but most of the transmission arrives through shared laughter, non-verbal utterances, and almost generic queries such as "How are you this morning?" It's a private love letter that Lockwood has graciously shared. The album concludes with "For Ruth," a lovely epilogue by Lockwood in which new field recordings she made at the couple's vacation spot in Hancock and in Anderson's final resting place in Flathead Lake, Montana, are mixed with additional conversation from the 1973 tapes.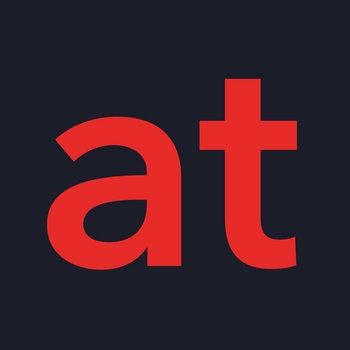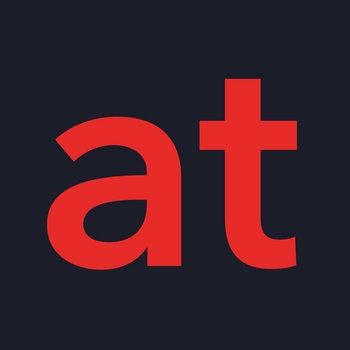 Merch for this release:
Compact Disc (CD)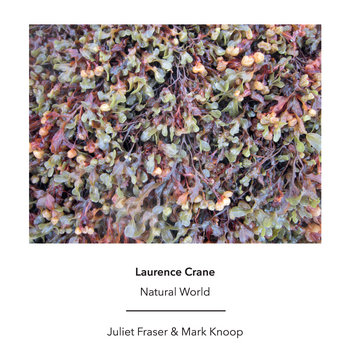 British composer Laurence Crane delivers a typically beguiling new work, an extended vocal suite featuring Juliet Fraser with pianist Mark Knoop. In an unusual shift for Crane, who rarely wades into politics or social commentary, the piece touches on the troubled state of our planet, although it's done with extraordinary subtlety and never impinges on the fundamental clarity of the music.
In "Field Guide," the first of three movements, Knoop sketches out the composer's characteristically generous, leisurely melodic scheme. Fraser—a fantastic singer who frequently eschews an operatic tone—sings a list-heavy hybrid text assembled by Crane from fragmentary scientific descriptions and facts about birds that brings a second layer of sonic interest through the sound of the words, with phrases like "Four to seven, pale blue, April to June. Sturnus vulgaris, Starling." Fraser's deft phrasing floats over Knoop's lean accompaniment, with recordings of birdsong appearing as the movement progresses. "Chorus" masterfully plays with the melodies we've already heard, Fraser cooing and sighing wordlessly amid Knoop's magisterial phrases and a non-stop flow of birdsong, with sustained electric keyboard tones creeping in at the end. The suite concludes with "Seascape," where the slow-moving keyboard lines, Fraser's spoke-sung articulation, and chapter headings from a Rachel Carson book—taken from a variety of poems—and coastal field recordings conspire to leave an air of darkness and alarm.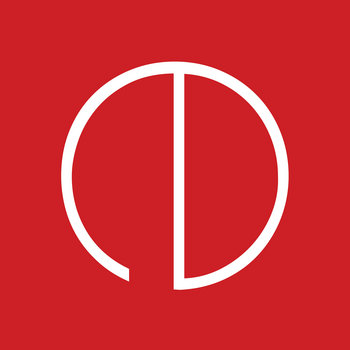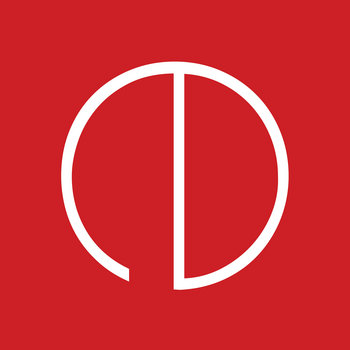 Merch for this release:
Compact Disc (CD)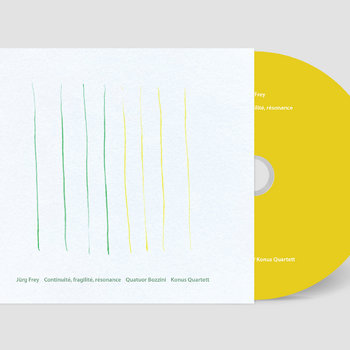 Some of the most indelibly gorgeous music by Swiss composer Jürg Frey has been written for different sorts of quartets, and this stunning new work enlists two of the finest such ensembles he's worked with: the strings of Montréal's Quatuor Bozzini and the saxophones of Bern, Switzerland's Konus Quartett. As with all of his work, the music emerges from silence and retains a meditative stillness even when lines begin to intersect and harmonies blossom. As the composer notes in an interview with Elsewhere Music's Yuko Zama, the various notes each musician plays are quite simple "but it takes time for a performer to understand the music and the context of these single notes."
Indeed, the architecture is constantly, patiently shifting, with new combinations emerging at a steady but leisurely clip. A foundation of sumptuous, floating long tones seems to nourish spry bits of counterpoint that evolve, gaining complexity, as the 50-minute composition unfolds. Each new section unleashes a universe of harmonies, alternately characterized by ethereal beauty, dramatic beating, and spooky portent. Frey's masterful writing blurs the seemingly distinct sound worlds of strings and reeds, not only making it hard to tell which is which, but often evoking the sounds of other instruments, whether organ or brass. It's a work of profound depth and beauty as ravishing as anything in Frey's vast oeuvre, and it reinforces the fact that as he approaches his 70th birthday next month, his vision is undiminished.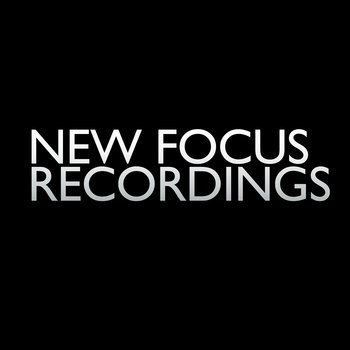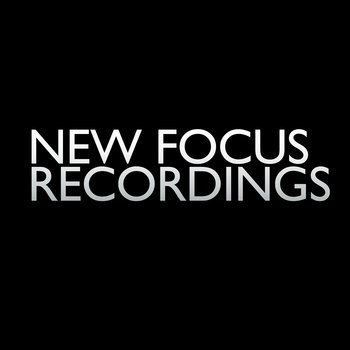 North Carolina composer and performer Lee Weisert unveils a dazzling universe of electro-acoustic sound on Recesses. The composer himself plays electric guitar, piano, and percussion, and a number of guest collaborators add other instrumentation, but ultimately it's what the composer does with these sources at his mixing desk that forms the sure-handed development.
The bulk of this album is occupied by two iterations of the title track, in which electronics and acoustic sounds blend meticulously, steadily shifting focus in the most organic, seamless fashion. The wordless voice of Melissa Martin bleeds into ambiguous piano patterns, sizzling static, orphaned guitar chords, synthetic gurgles, and the swelling strings of violinist Nicholas DiEugenio, but ultimately it misses the point to pinpoint all of these evolving elements. The second version relies more on decidedly synthetic tones, but the rich blend is no less kaleidoscopic. "Similar Speeds" is a work for percussion—this account features electronically-generated sounds—that employs almost microscopic phasing, with each of eight percussive lines voicing one less quarter-note sound each, evoking either a mini-gamelan or a strummed, electronic zither. In the end it's far more rewarding to get lost in these dense, hyper-detailed sound world and marvel at Weisert's impressive, intuitive grasp on the entirety of these materials.
Heather Stebbins & Christopher Chandler
Roots
I've been floored by this new collection of music written by Heather Stebbins and Christopher Chandler—two composers I'd previously been unaware of—working with an exceptionally versatile and adventurous group of musicians called [Switch~ Ensemble]. Most of the album traverses an elusive strain of electro-acoustic music, with most of the pieces developed through close collaboration between composer and ensemble.
The opening piece "these old roots" sets the tone marvelously, a solo percussion piece played by Megan Arns where a stunning array of frictive, sighing utterances are generated through extended techniques and fixed sonic objects. Like most of the album its meticulous sonic design evokes different manifestations of the natural world. Stebbins follows suit on "Ursa Major." Small granular sounds that could be dried leaves crunched underfoot or splatters of rain hitting a flat surface set a foundation for saxophone, piano, and percussion, which are little more discernible than the abstract textures. Stebbins's three-movement "Among Arrows" begins with fluttering patterns on violin, cello, clarinet, and flute intoned over metallic patter before moving into a second movement titled "A Parenthesis," a kind of lovely pause of gauzy snorts and flickers, before things resolve in the final section, with strident long tones deftly interwoven into a series of elegiac gestures. It's sometimes hard to tell where the work of the composer ends and the input of the musicians begins, but that's high praise in my book.
Merch for this release:
Compact Disc (CD)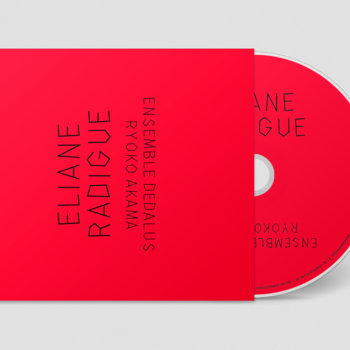 A little more than two decades ago the remarkable French composer Éliane Radigue pivoted from a lengthy engagement with electronic music to begin a series of orally transmitted compositions for instrumentalists. Since then her Occam series has blossomed and flourished, with a slowly expanding group of interpreters helping her to translate her conception to (mainly) acoustic sounds. She'd already worked with some members of Ensemble Dedalus from Paris, including cellist Deborah Walker and violinist Silvia Tarozzi, before writing "Hepta I" for them in 2018, so they bring exceptional nuance to this delicately floating, richly marbled piece. There's a steady, slightly pulsating foundation that seems to ground activity hovering above, a mewling exploration that's constantly morphing—billowing, turning in on itself—until we start to wonder whether what we thought was the root sound is actually the thing that's changing.
No less stunning is "Occam XX" by Ryoko Akama, who plays analog synthesizer. Preceded by pieces for Laetitia Sonami and Thomas Lehn that haven't been officially documented, it's a fascinating iteration of how the composer has translated her electronic sound world for instrumentalists who then go back to electronic sources. There are certainly loose similarities between Akama's performance and some of Radigue's vintage electronic work, but Akama clearly brings her own ideas to the reading, crafting a stunning 30-minute journey across an exquisitely detailed, shifting topography.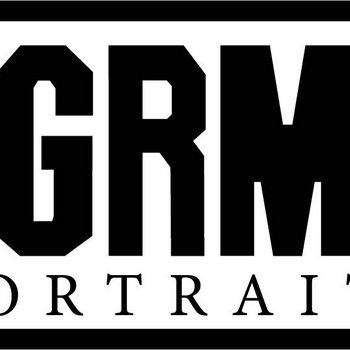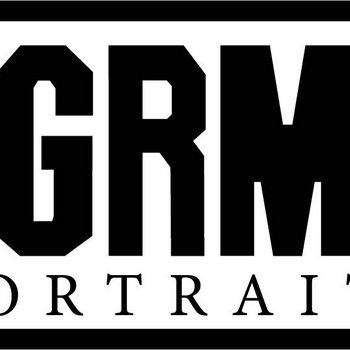 Merch for this release:
Vinyl LP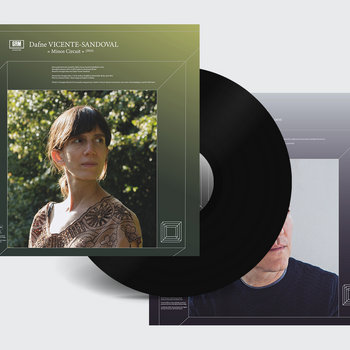 Dafne Vicente-Sandoval is a remarkable French bassoonist who's worked closely with folks like Jakob Ullmann, Éliane Radigue, and Klaus Lang. On this new piece recorded at the legendary Parisian electronic music studio GRM she puts on a composer's hat, using her instrument in a very different way. Instead of playing the double-reed conventionally, she uses it as a way to diffuse and reshape feedback, meticulously exploring the way electronic sound fills its deconstructed piping. Eventually her voice enters into the picture as a secondary, shadowing presence, but the real pleasure comes from observing how she begins to build something compositional from her survey.
The flipside of this recording, part of GRM's Portraits series devoted to new work, delivers a much different approach. Norwegian composer Lars Petter Hagen deploys electronics with great subtlety as he reconfigures elements of Richard Strauss's "Metamorfosen," stripping away its intent and creating something deliciously ambiguous. Gracefully performed by Quatuor Leonis, the work unfolds leisurely but without clear resolution, allowing the listener to bask in a liminal space where sound for its own sake takes hold, imbued with spectral magic.