BEST CONTEMPORARY CLASSICAL
Best of Bandcamp Contemporary Classical: September 2017
By Peter Margasak · September 18, 2017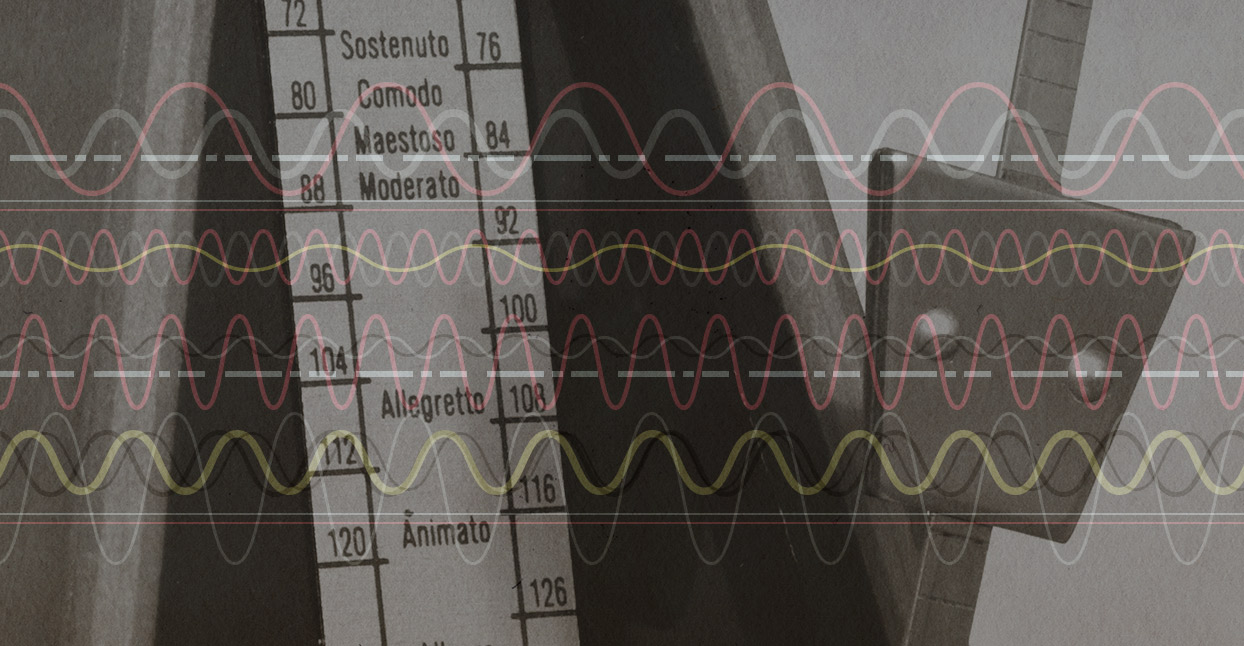 The taxonomy of contemporary classical music—new music, contemporary music, whatever you want to call it—is a thorny issue. But every two months, we'll take a look at some of the best composer-driven music to surface here on Bandcamp, that which makes room for electronic experimentation, improvisation, and powerful takes on old classics.
Merch for this release:
Compact Disc (CD)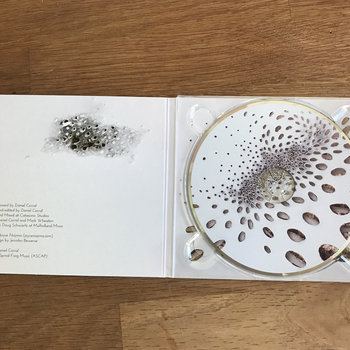 Los Angeles composer Daniel Corral has a subversive, hands-on approach to music—some of his past projects include creating operas for puppets and accordion orchestras. One of his longtime obsessions has been music boxes, often of the handmade variety. Corral has elevated that interest in stunning fashion with Refractions, a 45-minute work that effectively collides and blends sounds produced on music boxes with carefully etched string quarter arrangements, electronic processing, and electric guitar. A gentle cascade of sweet-tone music box arpeggios open the work, and they're quickly shadowed by long tones played by members of the Isaura String Quartet, who extend the harmonies into increasingly abstract chords.
The timbre and tones—complicated by the texturally ambiguous input of prog/metal guitarist Jeremy Kerner—grow increasingly fractal and tense, with the spare swells of sound from the string quartet giving the piece a firm grounding in ambient music. But as Refractions carries on, Corral pushes away from lush atmospherics in favor of ambiguity, with the strings moving toward a probing minimalism while with spooky, reverb-soaked Rorschach blots provided by Kerner. As the strings recede to spare gestures, the music melts into a series of luxurious yet elliptical utterances, every possibility wrung out.
Anne La Berge, Raw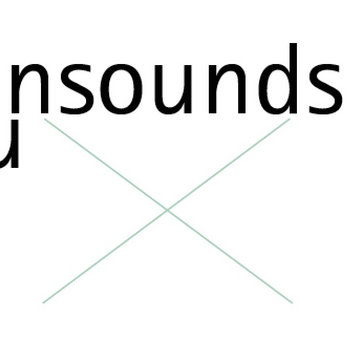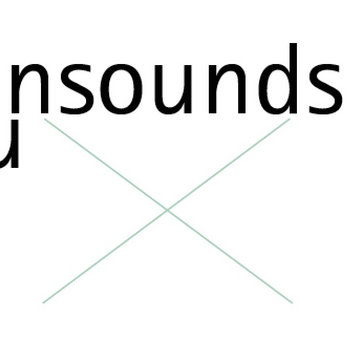 Merch for this release:
Vinyl LP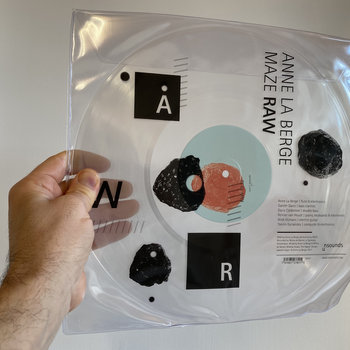 American flutist Anne La Berge has been based in Amsterdam for so long that she's thoroughly immersed in European music circles. There, she founded the bold new music ensemble Maze, which has gained a strong reputation for bringing a rigorous improvisational practice to contemporary music scores and working with folks who also straddle these boundaries—like Alvin Lucier, Christian Marclay, Robert Ashley, and Elliott Sharp. La Berge's own interactive piece Raw offers a stunning illustration of the ensemble's strengths. Members Gareth Davis (bass clarinet), Dario Calderone (double bass), Reinier van Houdt (piano, keyboards), Wiek Hijmans (electric guitar), and Yannis Kyriakides (computer, electronics), along with La Berge, improvise on an open-ended score in real-time as a collective enterprise, where each individual choice alters the path each performance follows.
La Berge developed a computer patch in Max software allowing each musician to send messages altering the score—the patch randomly chooses which players are involved in the next sequence, determining composed material as well as pre-recorded fragments of speech. Still, as much as the score guides the players along, it's the individual personalities embedded in the improvisations that ultimately give Raw its life force and distinguish one reading from the next. As a listener, it doesn't really seem possible to understand the flow at work in this particular iteration, but it also doesn't matter. The often-abrupt transitions and unexpected explosions of speech are electrifying in themselves, but they also let us hear how the agile ensemble members react to spontaneous cues and how they blend their voices without a rigid script. And while certain techniques borrowed from jazz-derived free improvisation are employed, the results occupy a terrain of Maze's own invention.
David Kirkland Garner, Dark Holler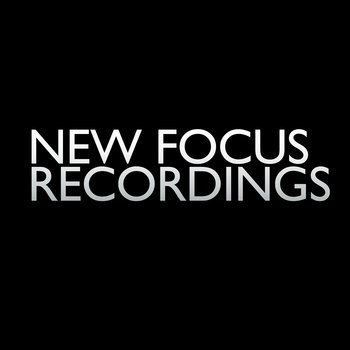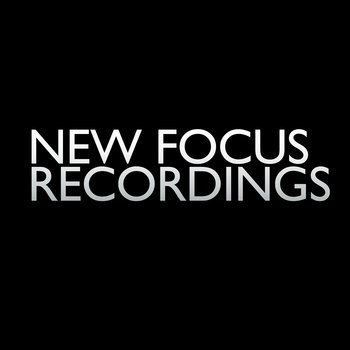 As the title of this beautifully-crafted album makes plain, composer David Kirkland Garner draws inspiration from the traditional sounds of rural music from the American South. Although his music has been performed by ensembles as diverse as Kronos Quartet, Wet Ink Ensemble, and Imani Winds, this six-movement work zeroes in on his ongoing interest in old-time music, although his exquisite orchestrations and the conducting of Verena Mösenbichler-Bryant sand away the grit and grain of the music that he used as source material—performances by rugged singers and instrumentalists like Roscoe Holcombe, Hobart Smith, and Clarence Ashley. The music is performed by a group of New York-based players affiliated with ensembles like American Contemporary Music Ensemble and yMusic, players that often collaborate with artists like Bon Iver or My Brightest Diamond, but the end result is thoroughly rooted in classic chamber modes, with no little crossover or hybrid methodology.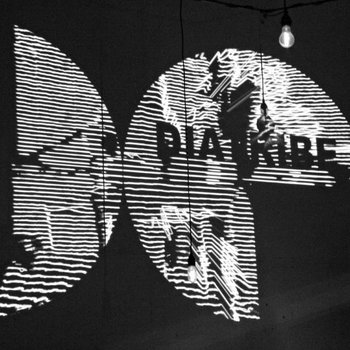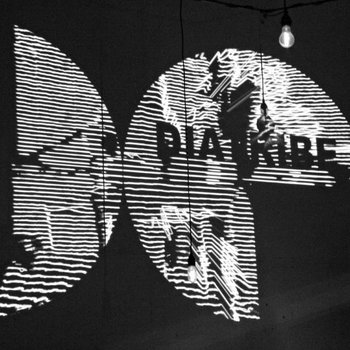 Merch for this release:
Compact Disc (CD)
Folk traditions are also a key ingredient on All Soundings Are True, a remarkable collection of duo performances by Irishman Caoimhín Ó Raghallaigh and Irish-Scotsman Garth Knox. The former plays a fascinating hybrid instrument he calls the hardanger d'amore—a mixture of the deeply resonant Norwegian hardanger fiddle and the Italian baroque string instrument viola d'amore, originally designed by luthier Salve Håkedal for American composer Dan Trueman. The latter, known best for his long service as violist in Arditti Quartet, sticks to viola d'amore. Three of the album's nine pieces feature new arrangements of traditional Irish themes, while the duo composed the rest of the music. The performances move easily from graceful traditional modes to charged improvisation to real-time signal processing, blurring lines not only between composition and improvisation, but folk and contemporary music.
Together Raghallaigh and Knox produce a dazzling variety of timbres, moving from conventional techniques to extended ones. When the pair tackle something traditional, as on "Tasseography," there's no missing the Celtic foundations—where dance rhythms intersect with an astringent tonal bite—but apart from stretching the form with improvisational flourishes, they also manipulate selected passages with digital treatments, refracting a double-stop into a virtual kaleidoscope of sound. From one polarity to the other, it all becomes irrelevant when the glorious sound of those sympathetic strings bridge any such gaps.
Merch for this release:
Compact Disc (CD)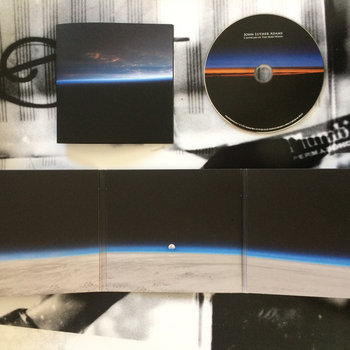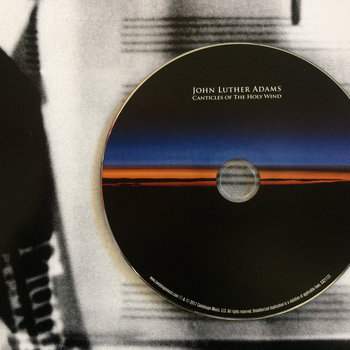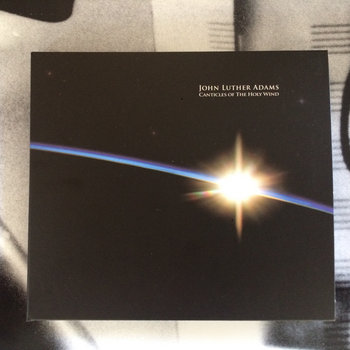 The natural world has long been central to the music of John Luther Adams, who spent much of his career living in Alaska and translating its environmental beauty and grandeur into sound, for chamber groups, soloists, and orchestras. Early on in his career he followed the path of numerous composers—from Daquin and Beethoven to contemporary figures like Jonathan Harvey and Per Nørgård, or, most famously, Olivier Messiaen—riveted by birdsong, experimenting with those melodies in his writing. But over time, his inspiration shifted away from such clearly aural sources to objects and phenomenon of sheer physical power. In that sense his Canticles of the Holy Wind, a choral work commissioned, in part, by the remarkable Philadelphia vocal ensemble The Crossing, marks a return to those early interests, but as comments about the piece make plain, he does with a less optimistic point of view. Citing "global warming, terrorism, and seemingly unending wars, widespread social and economic injustice, rampant green and environmental destruction, resurgent racism and rising fascism," he notes his declining faith in humanity, before asserting, "I place my faith in the land and the skies, the wind and the birds."
The work toggles between gauzy splendor and harrowing torpor, with the score brought to life with remarkable precision by conductor Donald Nally. The 14 movements deftly and thrillingly manipulate the human voice to mimic gusting or rustling breezes, translate a variety of shifting hues found in the heavens, and capture the voices of the hermit thrush, doves, canyon wrens, owls, and mockingbird. Amy Garapic (Tigue) provides effective percussive accents throughout.
Dalia Raudonikyte With, Solitarius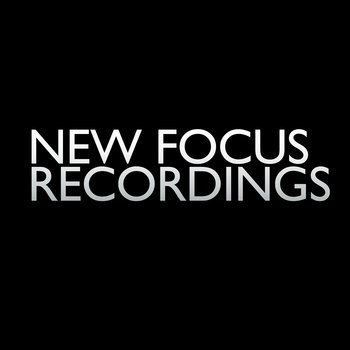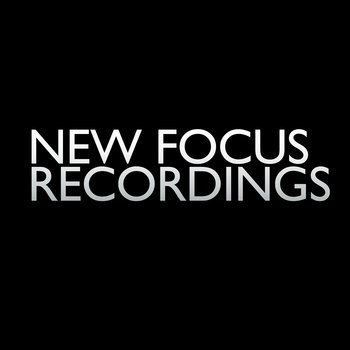 Lithuanian composer Dalia Raudonikyte With doesn't hide her love of literature in her work. This diverse portrait album contains bookish connections in just about every piece. Clarinetist Joshua Rubin (of International Contemporary Ensemble fame) whispers discrete words from a Seneca text in the middle of his solo performance on the title piece. "Ventus" interprets the Francis Picabia quotation, "Our heads are round, so our thoughts can change direction," as the extended techniques performed by the superb Norwegian alto saxophonist Rolf-Erik Nystrøm (known for his membership in the daring trio Poing) and the jarring, splintery electronics played by With herself clash and blend. The composer, who studied in Oslo and now lives in New York, has a broad aesthetic; on "Grues et nix," performed by the Vilnius City Municipality St. Christopher Chamber Orchestra, she uses a string orchestra to dramatically embody the Virginia Woolf line, "Melancholy were the sounds on a winter's night," projecting both chilly atmospheres and a crushing sense of darkness—sorrowful, on the edge of collapse.
The brief piano solo, played here by Sviese Cepliauskaite, an old colleague of the composer from Lithuania, brings a dazzling precision to "FCH," a piece inspired by one of the pianist's greatest loves, Frederic Chopin, while New York guitarist Daniel Lippel brings complexity to "Primo cum lumine solis," a rangy modal exploration marked by a moody lyric quality and wonderfully discursive shifts in tone and attack. The album concludes with "Idem non semper idem," another solo piece, with Nystrøm showcasing his deep multiphonic vocabulary and a veritable catalog of swooping glissandos and percussive popping, aptly closing the narrative to a collection of pieces rich in allusion and metaphor.
Gelsey Bell & John King, Ciphony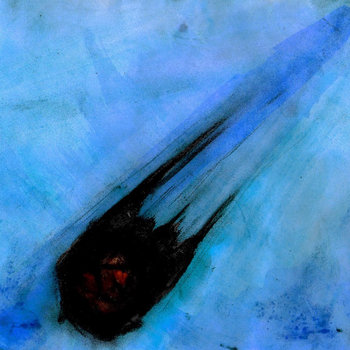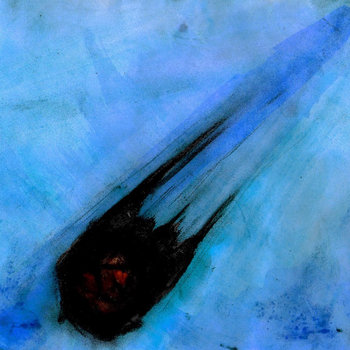 This bold collaboration features two New York experimentalists of different generations and disciplines finding common cause with powerfully cogent results. Vocalist Gelsey Bell, a core member of the unapologetically chance-taking thingNY, works at the nexus of improvisation, theatricality, and classical rigor, while composer and guitarist John King, a veteran presence on the downtown scene, has spanned decades evolving his technologies and approaches. The late choreographer Merce Cunningham brings them together; King wrote music and performed for Cunningham, while Bell was drawn into his orbit for a collaboration when the French dance company Compagnie CNDC-Angers mounted an interpretation of his Event in 2015. The music they created for that piece is the core of this stunning recording, developed over another year or so of performance and rehearsal. Each artist wrote loose improvisational frameworks for one another.
They draw upon vast reserves of extended technique and traditional practice to deliver six shape-shifting works that shimmer with a mix of liquid grace and harrowing tension. King alternates between viola, his second instrument next to electric guitar, and the traditional West African string instrument n'goni—both heavily treated and processed with electronics—while Bell unleashes a dizzying array of clear-toned melody, guttural groans, various electronic effects and vocoder, along with gurgles and smears generated on synthesizer and metallophone. There's no missing the improvisational openness of the performances, but the shape and logic of each piece is directed by an indelible compositional mindset. The music doesn't wander aimlessly—it engages in meticulous, but largely fearless, exploration.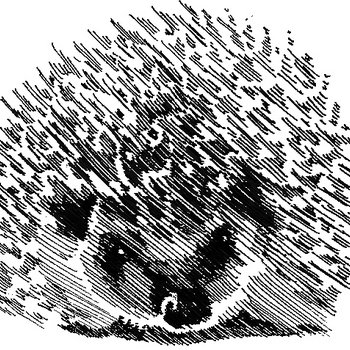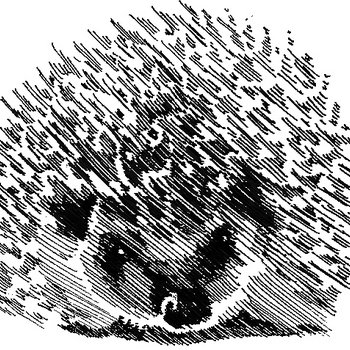 Merch for this release:
Compact Disc (CD)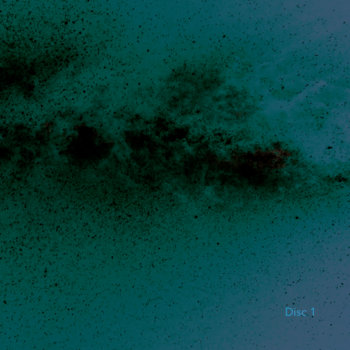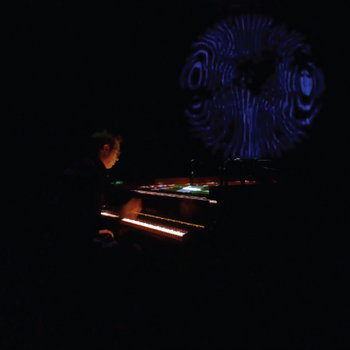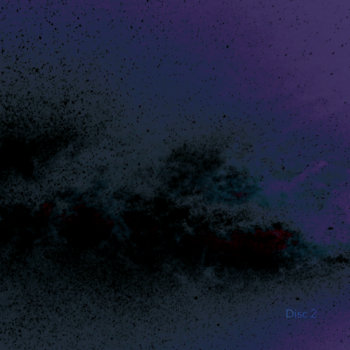 Denver pianist R. Andrew Lee established his mastery of minimal durational music four years ago, when he recorded a nearly five-hour interpretation of the overlooked Dennis Johnson masterpiece November, a work of gentle probing and austere beauty that demands great improvisational sensitivity from the performer. He's outdone himself with this dazzling epic by New York composer Randy Gibson. Gibson is a disciple of the minimalist pioneer La Monte Young and, like Young, he employs just intonation in his work. For The Four Pillars, rather than requiring the performer to retune their piano, Gibson composed the work using one note voiced in all seven octaves on the piano, along with subtle amplification and electronics to enhance the rich clouds of overtones.
The work grows from a series of single notes in the middle of the piano that hover and dissolve into silence, but eventually Lee accelerates, unleashing rapidly struck notes—a hammering staccato in which the overtones swell, writhe, and billow gloriously, becoming the focus of the performance more than the motions that produce them in the first place. As the five moments unfold, the density and activity change often, with tones sometimes toggling furiously between two octaves; depending on the frequency of struck notes, the rhythmic patterns, and the degree of attack, the qualities of overtones shift constantly and gorgeously. The final section, "Roaring," moves to low D, offering thick, thunderous waves of overtones. It's a remarkable journey in sound.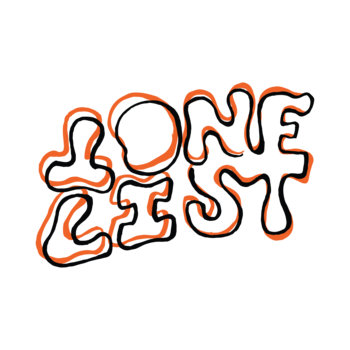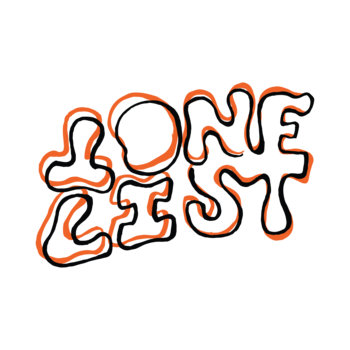 Merch for this release:
Compact Disc (CD), Poster/Print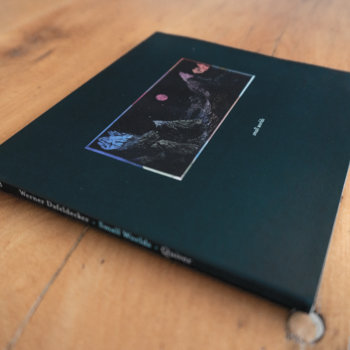 Quiver is an open-minded ensemble, with members spread between Berlin and Melbourne, and a composer like Vienna's Werner Dafeldecker—who's been pursuing the collision of composition and improvisation for decades, especially through his involvement in the long running Polwechsel—is a perfect foil for the group. Small Worlds is a piece Dafeldecker composed in 2004 for six musicians: Quiver's four members, clarinetist Aviva Endean, flutist Rebecca Lane, double bassist Jonathan Heilbron, and percussionist Mattias Schack-Arnott, are here complemented by contrabass clarinetist Chris Heenan and guitarist Alexander Garsden.
The graphic score, mapped out along a timeline, directs two trios in creating billowing lines—sometimes held in long, fluid shapes, sometimes voiced in percussive patterns—that suggest gentle breathing. The composer articulates prescribed pauses and a leading, or loud, instrument in each trio configuration, but otherwise the performers have significant latitude. The resulting music is both meditative and nervy; the rustling, gliding, and shimmering blend is lovely, but there's a undercurrent of brittle uncertainty. All six players are deeply attuned to one or another, altering their attack, rhythms, or timbre in a delicate dance with one another, with every move chosen spontaneously: a pin-drop aesthetic.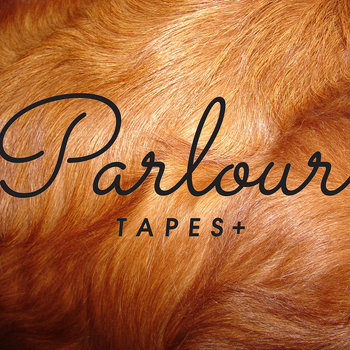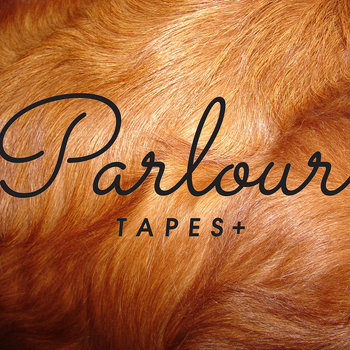 Merch for this release:
Cassette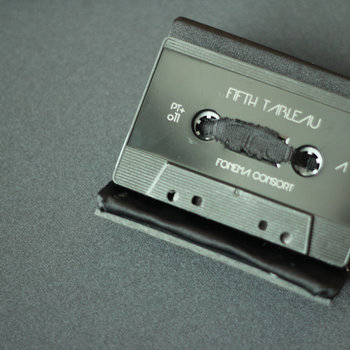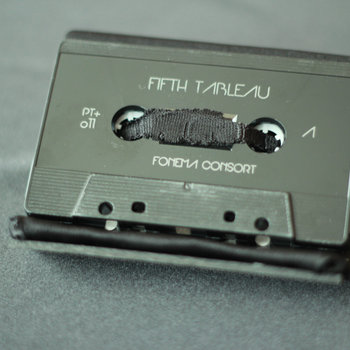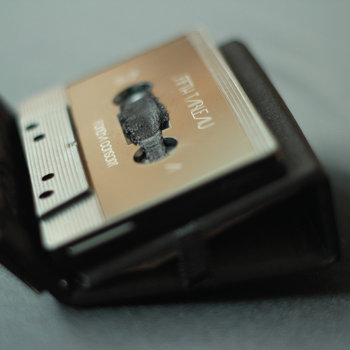 On their second album, this Chicago-based ensemble that specialize in experimental vocal works share the fruit of their collaborations with a host of young composers, most of them also from Chicago. Singers Nina Dante and Natalie Colas rarely deliver operatic shapes or pretty melodies, and instead dig into a deep bag of extended techniques, guttural exhortations, and, on Clint McCallum's patience-testing "Twinzies," devilish twittering, laughing, groaning, coughing, and woozy vocal fry. On that piece, Colas is joined by flutist Dalia Chin, who chimes in with some of her own giggles, when she's not playing percussive patterns and ominous long tones. The execution is sharp, but apart from aptly conveying a dark view of what twins might be dreaming up in their imaginations, the work feels a bit schematic and grating.
Luckily, the rest of the album serves the ensemble better. Amid surging and spasmodic percussion parts played by Ryan Packard, Dante unleashes some wild whoops, cries, and giddy curlicues of her own in "Como la Layenda de Tlön," a piece by the ensemble's director Pablo Chin, that incorporates the non-existent language of Jorge Luis Borges from short story 'Tlön, Uqbar, Orbis Tertius." On Katherine Young's bracing "Master of Disguise," both Dante and Colas unspool intense wordless vocal sounds against tangles of upper register shrieks and low end snorts played by clarinetist Emily Beisel and tenor saxophonist Jeff Siegfried and the sound of cassette tapes being inserted, played, stopped, and ejected from a player. Toward the end, the singers intone some literal text from the Kelly Link short story "The Girl Detective." There are no easy answers or conclusions to be drawn from this collection—but at its best it's exhilarating.
—Peter Margasak