BEST CONTEMPORARY CLASSICAL
Best of Bandcamp Contemporary Classical: October 2020
By Peter Margasak · October 26, 2020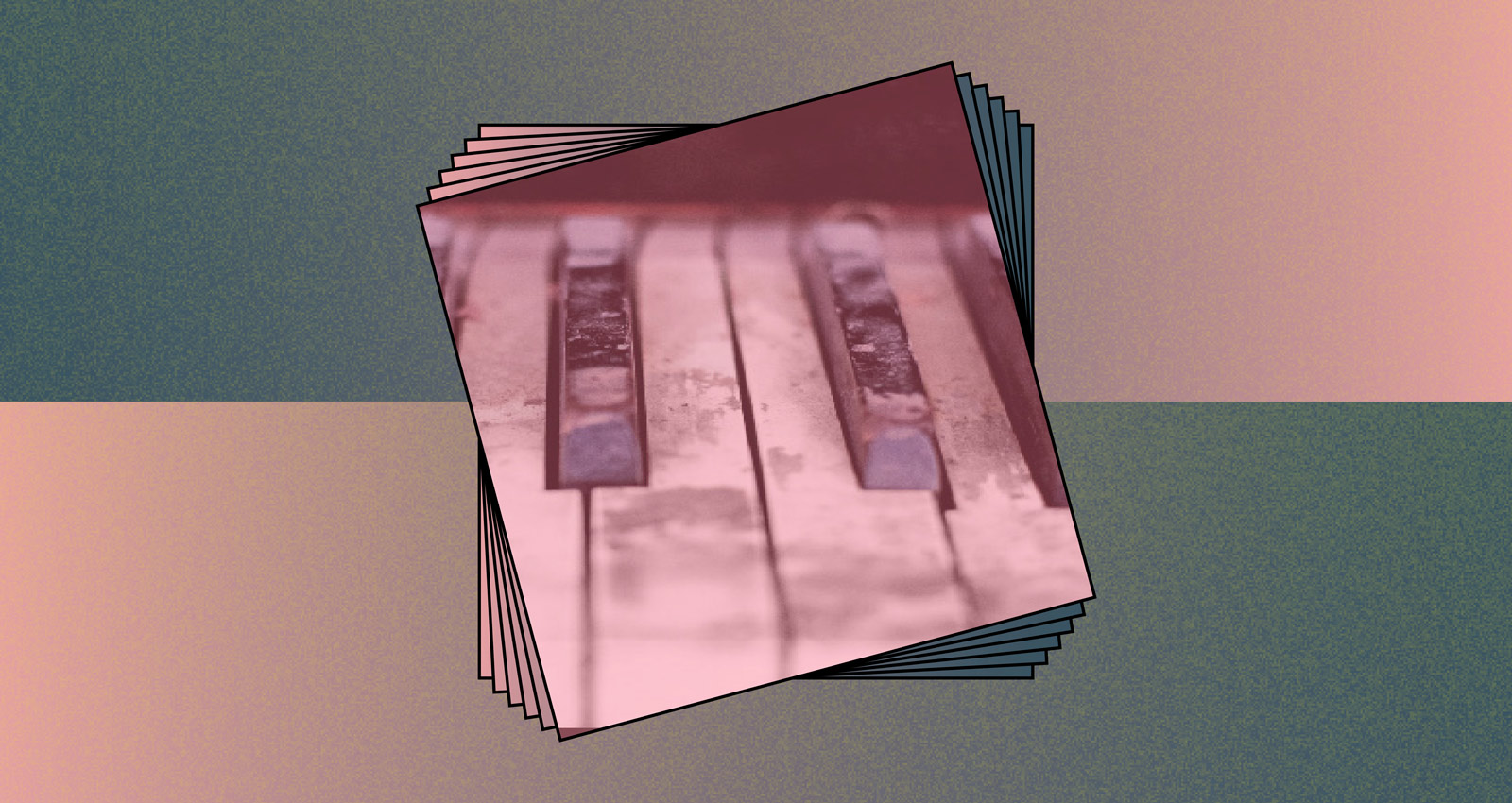 The taxonomy of contemporary classical music—new music, contemporary music, whatever you want to call it—is a thorny issue. But every two months, we'll take a look at some of the best composer-driven music to surface here on Bandcamp, that which makes room for electronic experimentation, improvisation, and powerful takes on old classics.
Merch for this release:
Compact Disc (CD)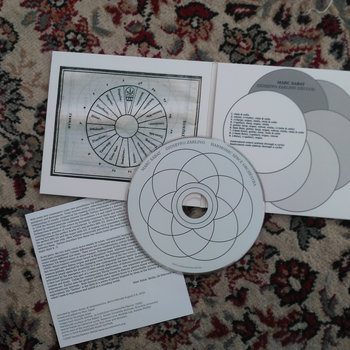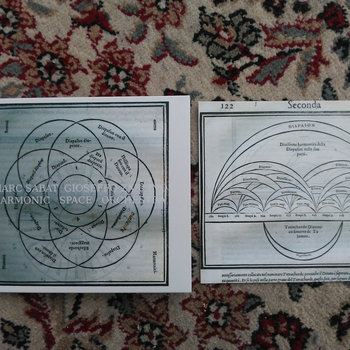 Canadian composer Marc Sabat, who's been living in Berlin since 1999, is one of the preeminent scholars on just intonation and other tuning systems. This dazzling long-form work inventively applies some of the ideas developed by the 16th century Italian music theorist and composer Gioseffo Zarlino, who "described a diatonic and chromatic tonal space defined by rational intervals combining the numbers 1-6 and called Senario," a departure from the then-dominant Pythagorean system. Over the course of 72 minutes, the work cycles through nine dazzling permutations, tracing its simple melody through changing timbres that summon the sounds of Renaissance music with a thrilling minimalism.
Throughout each cycle two primary voices engage in a stately dance that shifts in small tonal increments, but there are usually other instruments joining in with subtle counterpoint, fostering a mysterious, dazzling sound world. The second cycle, for example, features the wordless singing of Catherine Lamb and Yannick Guedon intertwined with Sabat's viola, the violin of Silvia Tarozzi, and the cello of Deborah Walker. Each iteration explores microscopic differences in tones and intervals to reveal something new with each pass. It's a hypnotic piece of music that's easy and inviting to get lost within, and should you want to go deeper, closer listening reveals an exciting harmonic world.
Merch for this release:
2 x Vinyl LP
For many of her pieces, composer Sarah Hennies has found beauty and solace in the quotidian and the busted, digging deep into repetition until the point where things fall apart. This extended work, composed for the Knoxville, Tennessee duo Two-Way Street (cellist Ashlee Booth and percussionist Adam Lion), focuses on the mundane yet profound connections required by a sustained partnership. The shifting, repeating patterns played by the musicians are designed to reflect domestic give-and-take, with all of its ups and downs, particularly the way a couple endure tension and conflict as well as independence together.
The musicians play simple parts—cello double stops against a spare vibraphone dyads, bowed vibraphone tones against an ascending two-note cello pizz, a single plucked note against a terse cymbal strike—replete with subtly altered voicings that seem like deliberate inconsistencies as much as variations. Hennies locates endless modifications for the two instrumentalists, calmly cycling through the changes within three temporal chunks divided by an extended silence, with some passages expressing serenity, while others produce bracing dissonance. While the musicians move from sequence to sequence together, within each new iteration they sound just a little off, so when they occasionally coalesce it's powerful. The many constituent, sometimes incongruent parts add up to the sort of illogical whole that mirrors the invisible alchemy behind enduring relationships.
Merch for this release:
Compact Disc (CD)
Catalan composer Federico Mompou composed the four books of his singular solo piano work Música Callada (or "Silent Music," although it has little to do with John Cage's "4'33″") between 1959-1967, creating a devastatingly beautiful cycle of 28 short pieces marked by concision and delicacy. The influence of Debussy and, especially, Satie is clear, but one can also sense a precursor to the spare materiality in the music of Morton Feldman. Some of the pieces convey a folk-like simplicity, while others feel incantatory. There have only been a handful of recordings featuring all of the pieces, so the addition of this new version by the Australian composer and pianist James Rushford is welcome, and he brings a stunning clarity and precise touch to his spacious readings. But the release offers much more, with a second disc devoted to See the Welter, a 7-page 2016 companion piece Rushford penned, using a concept he calls "musical shadows." Rather than directly responding to or rewriting the original 28 pieces, he delivers an extended meditation built on the way a piece of music can occupy one's consciousness, turning to one's memories, finger pressures, and rhythms to construct something new, yet innately haunted by the Mompou masterpiece. See the Welter is far more abstract than what inspired it, with 56 modules guided by various permutations and performer-chosen tempos and degrees of repetition, but the emotional resonances are unmistakable.
Merch for this release:
Compact Disc (CD)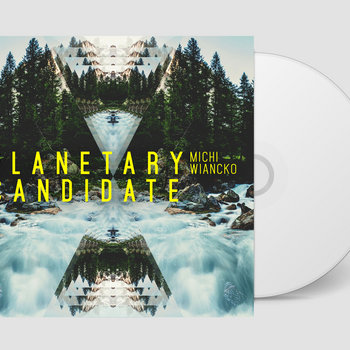 Although she's firmly rooted in classical music tradition, violinist and composer Michi Wiancko has been defined partly by her Catholic sensibilities. She's arranged music for the indie rock band Wye Oak and worked with artists as diverse as Laurie Anderson, Vijay Iyer, and Alarm Will Sound. Her abiding curiosity radiates from this terrific, boldly varied solo album featuring commissions from some of her favorite composers.
On Christopher Adler's "Jolie Sphinx," a single line grows increasingly complex, with a needling rhythm and intensely jagged elaborations demanding superhuman dexterity. Paula Matthusen composed two pieces, including open-ended "Songs of Fuel and Insomnia," which finds the violinist improvising within an electronic landscape that's both haunting and harsh. William Britelle also wrote two compositions that reflect Wiancko's love for rock music, including "So Long Art Decade," a salute to David Bowie's tune "Art Decade," and "Disintegration (for Michi)," a tip of the hat to The Cure. Still, as enjoyable as those works are, the most arresting composition is the title piece by Wiancko herself. Over 11 enthralling minutes she overdubs a variety of extended techniques, using objects like a wooden kitchen spoon and seashells to create percussive thrumming to complement more conventional arco lines, within a work that traverses disparate moods and attacks before evolving into a gorgeous meditation where she delicately sings a quotation from a meditation delivered by the Buddhist leader Thich Nhat Hanh: "Breathing in, I know that I am breathing in. Breathing out, I know that I am breathing out."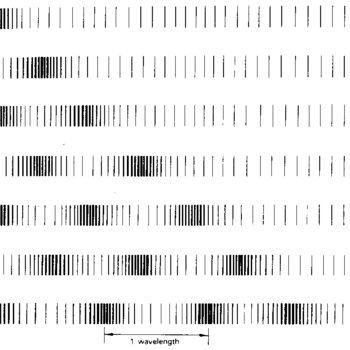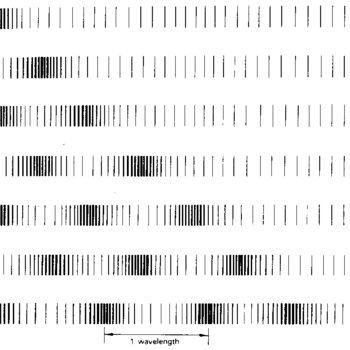 Merch for this release:
Compact Disc (CD)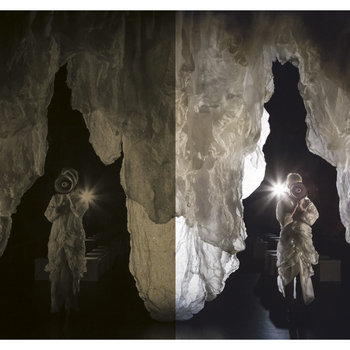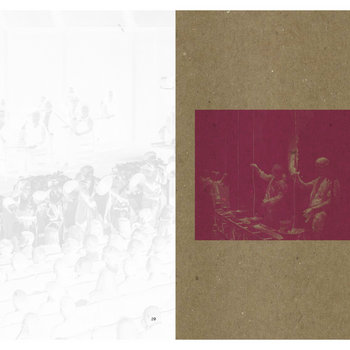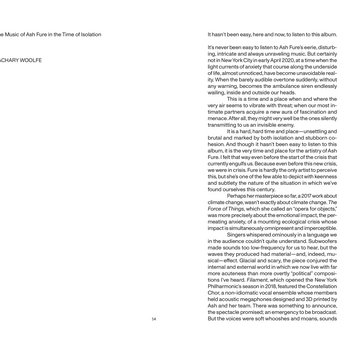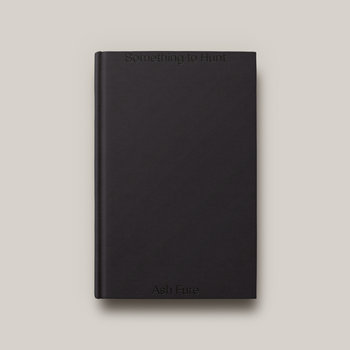 Something to Hunt is the long overdue first full album of music composed by Ash Fure, a situation that's partly explained by the fact that much of her work is immersive—she's an installation artist as much as a composer. But Fure has succeeded magnificently here, with no visual cues required. The astonishing "Shiver Lung," performed by International Contemporary Ensemble, assembles sonic material used in her acclaimed "installation opera" The Force of Things: an Opera for Objects. It's a theater piece using only sound, with discrete and overlapping, radically abstracted elements—spooky whisper-chant voices amplified through electric megaphones, bitingly strident cello, foreboding bassoon, saxophone harmonics, frictive percussion, elusive electronics—unfolding with a drama so riveting, episodic and alien it's hard to know whether the listener should be petrified or electrified. It's one of the most distinctive and thrilling pieces of music I've heard all year.
A number of older pieces use more recognizable instrumental sounds, but as heard on the title piece that doesn't mean there's anything conventional about slackened bass snaps that feel like thick cables lashing against a building and pizzicato viola and violin that suggests tin cans dragged over hot cinders. "A Library on Lightning" is a knockout trio with trumpeter Nate Wooley, bassoonist Rebekah Heller, and bassist Brandon Lopez that began as a sketch for the 2018 NY Philharmonic work "Filament," where the catalog sounds match the breathless narrative twists.
Travis Laplante & Yarn/Wire
Inner Garden
Merch for this release:
Compact Disc (CD)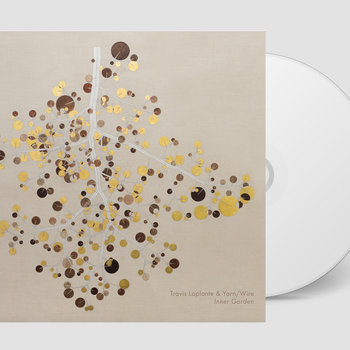 Travis Laplante is a seasoned, thoughtful improviser who's developed a rigorous compositional practice through his superb tenor saxophone quartet Battle Trance, which articulates his meticulously plotted long-form pieces from memory. On this mesmerizing new collaboration with the New York piano-percussion quartet Yarn/Wire he melds those two worlds seamlessly, draping spontaneous, deeply spiritual lines over undulating background atmospheres to create a kind of hushed beauty. Here, Laplante generally eschews the bruising extroversion common in his earlier work in favor of a more controlled attack, creating lines of unerring beauty and tenderness without a hint of sentimentality.
On each of the album's three extended pieces the members of Yarn/Wire weave gorgeous tapestries of sustained sound, constructing variegated waves of piano and vibraphone arpeggios, astringent bowed metal, resonant chimes, and thudding frame drums that accrue density and volume as each part evolves, matching the saxophonist's gradual intensification. While Laplante is the clear focal point, the most impressive achievement of the project is how locked-in all five musicians are, ditching detailed scores and concepts in favor of a collective enterprise that organically traces a series of emotional arcs that draw upon the sophisticated language and techniques mastered by the participants without ever drawing attention to them. The open structure means this excellent recording represents just one iteration of a perpetually changing work.
Merch for this release:
Vinyl LP, Compact Disc (CD)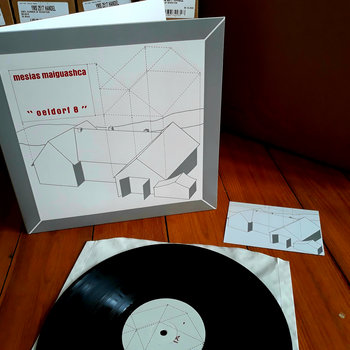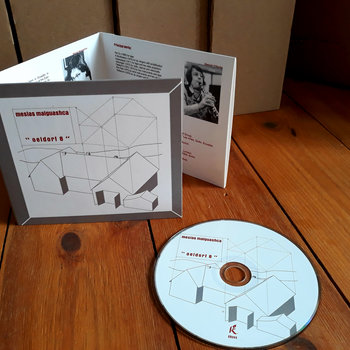 Ecuadorian composer Mesías Maiguashca has lived and worked in Freiburg, Germany for decades, following studies in Quito, New York, Buenos Aires, and, finally, Cologne, Germany, where he was under the tutelage of Karlheinz Stockhausen. That experience led him to form his own electro-acoustic musicians' collective called Oeldorf Group in 1971, which lived, worked, and recorded music in a rented farm house in the village that gave the ensemble its name, some 25 miles from Cologne. The members held intimate concerts of their own pieces in a neighboring barn, but despite the collective's DIY modus operandi, its connections within the new music scene also afforded opportunities to perform on public radio and local music festivals.
This remarkable, incredibly rare 1976 album functions as a dynamic group portrait, with Maiguashca introducing the group in German to open the record, and continuing to describe the project as a spray of electronic squiggles and splats began to subsume his voice. The album, made between 1972-74, features the leader on keyboards, noted composer Peter Eötvös on electronics/keyboards, Joachim Krist on viola and violin, Gabriele Schumacher on cello, and Dietrich Fritsche on clarinet. Together, they shape eight separate pieces into a seamless collage, with individual works threaded together and sometimes overlapping, toggling between abstract synthesis, acoustic long-tone drones, delicate yet stark chamber music, and more. The overall effect erases lines between approaches and presents the group ethos in a cogent whole.
Merch for this release:
Compact Disc (CD)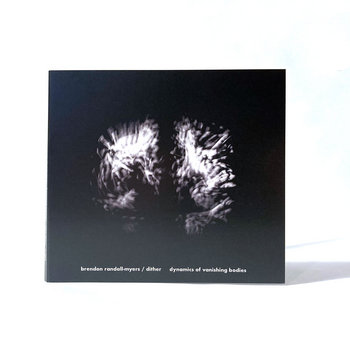 Composer and guitarist Brendon Randall-Meyers has written for numerous acoustic ensembles, and played in experimental rock bands, but it was joining the Glenn Branca Ensemble in 2015, and taking over as conductor three years later, that seems to weigh most heavily on this dazzling new album. His masterful harnessing of massed electric guitars is on vivid display on this stunner composed for the New York electric guitar quartet Dither (Gyan Riley, James Moore, Taylor Levine, and Joshua Lopes).
While the five-movement work is technically daunting, with frequent real-time shifts in tuning, physically grueling finger manipulations, rigorous pedal control, and ultra-precise harmonic effects, Dynamics of Vanishing Bodies never sounds ponderous or busy—although the fourth movement shreds viciously. Clusters of notes tangle in remarkable harmonies, waves of billowing feedback, tricky post-Sonic Youth tip-toe tones, and jagged lockstep patterns, all carving out space with a meaty yet agile attack. The composer uses sound to explore a sense of loss and absence visited by the death of his grandfather and periods of long-term geographic separation from his wife. Each sonic episode is followed by what he calls a "ghost of event," refracting and diffusing each gritty section with a kind of spectral memory where volume and intensity are reduced, melting down the preceding moments into a drifting essence.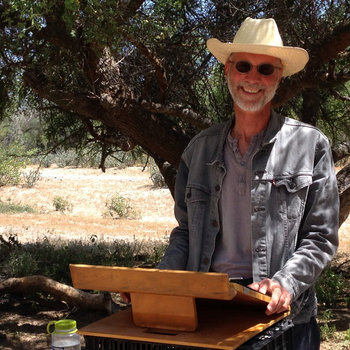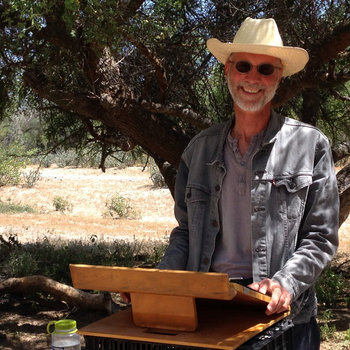 Merch for this release:
Compact Disc (CD)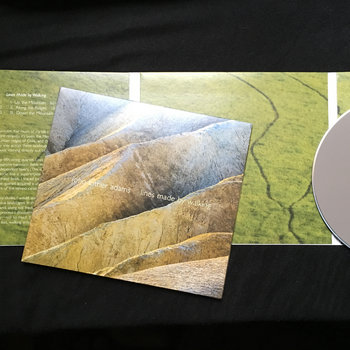 New York's formidable JACK Quartet presents two gorgeous string quartets by John Luther Adams, which continue to reflect his lifelong engagement with nature as a creative muse and a magnetic force. The album opens with the 2019 title composition, his most recent string quartet: A harmonically rich three-movement work built from elegant phrases using tempo canons, with each musician playing the same line at different speeds for a ravishing phasing effect.
As the title suggests, Adams inscribed "pathways" within the lush, meditative thickets of sound, inspired by the daily hikes he's taken in remote, topographically stunning locations in Alaska, Mexico, and Chile. The music is guided by a calm, stately sense of motion but without any clear propulsion, like tree branches swaying in the wind. Untouched, from 2016, is an extension of the composer's first string quartet—The Wind in High Places, from 2011—in which he imagined the ensemble as a 16-string Aeolian harp. The open-string piece directs the musicians through refined glissandos producing the sounds of the natural harmonics series, vividly evoking the ghostly ascents and descents of an Aeolian harp, but with a grainy detail that's astonishing, as single string harmonic effects accent the main line like sparkling lights.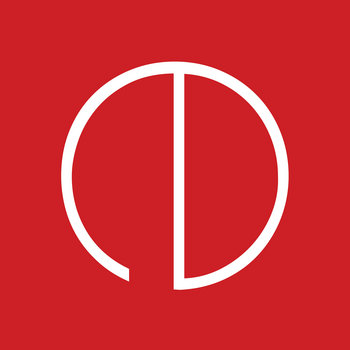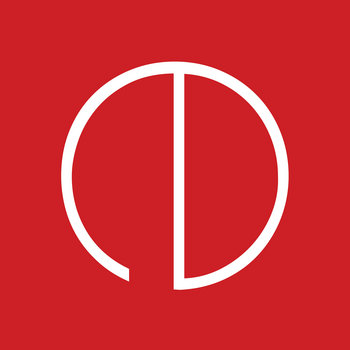 Merch for this release:
Compact Disc (CD)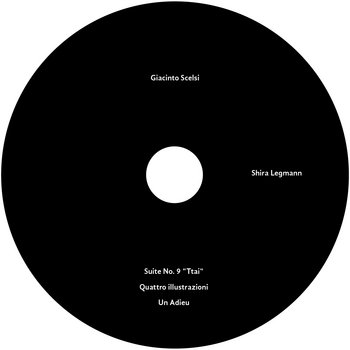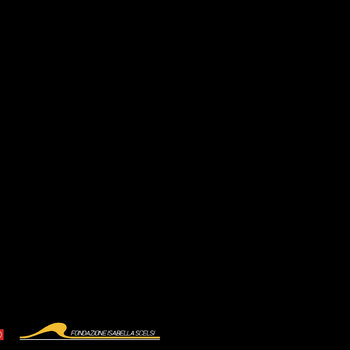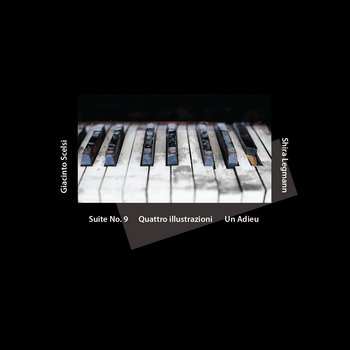 Israeli pianist Shira Legmann has demonstrated a wide-open aesthetic in recent years, previously recording for the Elsewhere imprint on a performance of Michael Pisaro's album Barricades, which she followed with an impressive self-released recording of Bach's Partitas 1, 3, and 4. This new collection is devoted to works by the enigmatic Italian composer Giacinto Scelsi. He developed his pieces through improvisation and often recorded his work to tape and instructed his assistants to transcribe the performances. This practice injected an additional layer of uncertainty into his scores, some of which, like the nine wending movements of "Suite No. 9," were written without a fixed tempo. That innate volatility convinced Legmann to record most of this languorous album live in concert rather than in a studio.
In the press materials for the album she credits the composer with sharpening her focus as a musician: "Taking the freedom in shaping a musical syntax, for example in Bach, Haydn, or Feldman's music, while respecting their written score, became my main focus and interest as an interpreter." Indeed, she deftly inhabits these mercurial pieces, especially on the opening work, of which the composer said, "This suite should be listened to and played with the greatest inner calm. Nervous people stay away!" But these performances are hardly placid even if they are meticulously pitched, rife with a churning kind of ebb-and-flow between agitation and serenity.