BEST CONTEMPORARY CLASSICAL
Best of Bandcamp Contemporary Classical: November 2017
By Peter Margasak · November 27, 2017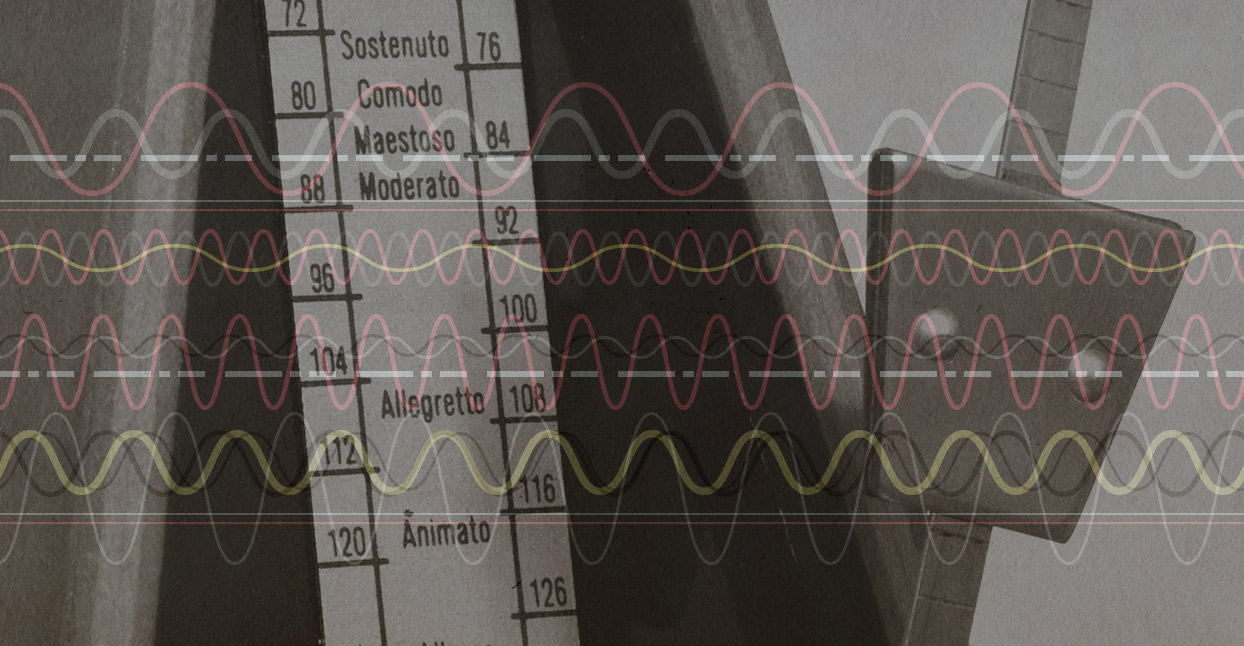 The taxonomy of contemporary classical music—new music, contemporary music, whatever you want to call it—is a thorny issue. But every two months, we'll take a look at some of the best composer-driven music to surface here on Bandcamp, that which makes room for electronic experimentation, improvisation, and powerful takes on old classics.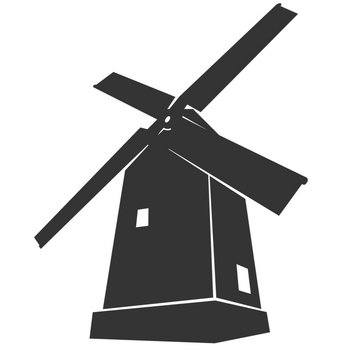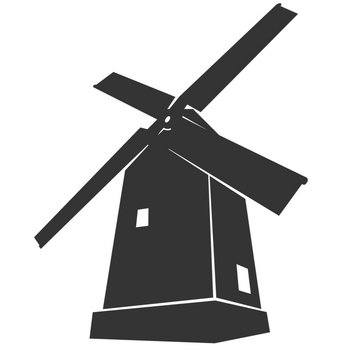 Best known as the founding cellist in Chicago's Grammy-winning Eighth Blackbird, Nick Photinos steps out on his own here, tackling a diverse array of short pieces, many of which contain shifting interactions with either electronics or duet partners. The collection takes its name from a six-part suite composed for him by bassist Florent Ghys. Photinos's playing mirrors and distorts the sound of an edited weather forecast given by an Iranian newscaster on "Information." "Game" asks the cellist to play alongside a primitive video game—a kind of musical analogue to Pong—while several other parts use programs to either fracture his live segments or deliver changing melodic instructions. He blends virtuosity with the emotionally resonant, dramatic writing of the National's Bryce Dessner on "Lewisburg," an extension of his piece Murder Ballads, which he wrote for Eighth Blackbird. Pascal Le Boeuf wrote "Alpha" for the cellist and percussionist Doug Perkins, who gives the piece a hyper-charged reading, reflecting an intense struggle for supremacy intimated by the title of the work, indicting domination as an operating principle.
Most of the works here were written for other musicians, but Photinos commandingly makes them his own. David Lang's "undanceable" is a pithy cello-piano duet (heard here with Vicki Ray) that turns the feel of a tango inside out, pushing the listener to feel the inexorable rhythm, but upending it at every turn. "Sit and Dance" by Molly Joyce uses several pre-recorded cello parts, combining Baroque aesthetics with a droning pulse. David T. Little's "and the sky was still there" employs the spoken voice of his friend Amber Ferenz telling her own story of navigating the military's "Don't Ask, Don't Tell" policy, with Photinos providing a kind of tender, sympathetic bedrock on cello. Ray returns for the five movements of Andrew Norman's "Sonnets," which draw their inspiration from fragments of a Shakespeare sonnet. The album concludes with Angélica Negrón's "Panorama," a dreamscape of processed electronic samples from found sounds and some of the composer's earlier works in which the cello slaloms through the landscape with a melancholic tunefulness, casting a closing spell that lingers long after the silence.
Patrick Higgins & Josh Modney, Evrly Mvsic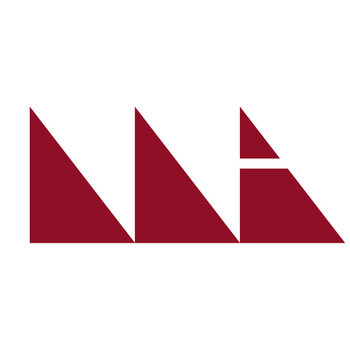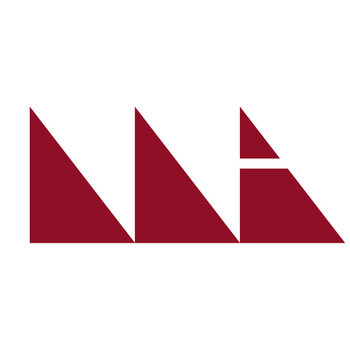 Merch for this release:
Cassette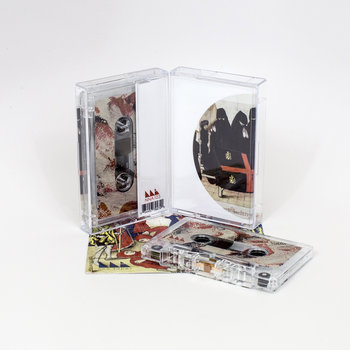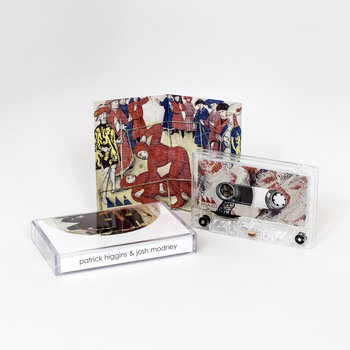 Some readers might argue that this collaboration between guitarist Patrick Higgins of Zs fame and violinist Josh Modney (Wet Ink Ensemble, International Contemporary Ensemble) doesn't belong in this column because not a single note on the stunning Evrly Mvsic is notated—every sound heard was improvised over a two-day session in Hudson, NY. But the vocabulary of sounds and techniques belongs explicitly to new music tradition, and the duo's inspiration comes as much from J.S. Bach as it does from Derek Bailey. While the pair have worked together in electro-acoustic fashion—Higgins's gnarly amplified tones colliding with Modney's large assortment of dissonant extended techniques—they ended up embracing a mostly acoustic approach here. And although they improvised the sounds on this recording, when they began assembling the results, they embraced the idea of "partitas" as a structuring device.
The first three pieces comprise the opening partita, where loose song forms are voiced with parched sounds—the wonderfully dry strum and pluck of acoustic guitar run up against gentle bowed scrapes. As the album plays, the friction and discordance increases, and long tones and melodic shapes evaporate. It's all voiced with impressive interaction. Many of the tongue-in-cheek titles tweak micro-categories in classical and contemporary music, such as the final section of the first partita, "A New Austerity," which does fit the sparse mapping of terse, brittle utterances, but this music never feels chilly or distant despite a certain iciness in the soundscape. The second partita includes two sections where both musicians deploy bows in significant ways, producing a rush of ringing overtones. The final section reflects the duo's live set, with Higgins moving to electric guitar and the sounds gaining a confrontational energy, but there's a clear relationship in these shapes to the interactions delivered on the playing in the first partita. If you're looking for rigorous structures, this might not be the record for you, but the music is guided by a clear logic, and the engagement with timbre and texture is out of this world.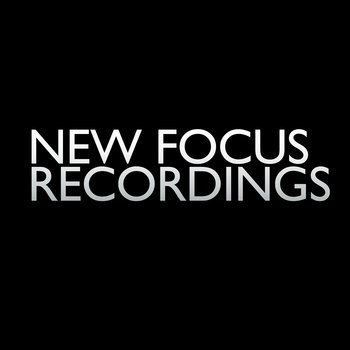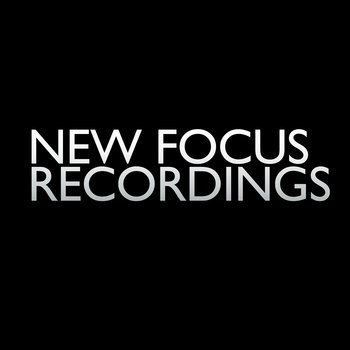 Chicago's remarkable Third Coast Percussion spent several years working on this challenging work by French composer Philippe Manoury, a demanding piece for tuned percussion of rigorous post-Boulez complexity. It's an interesting project for the group, who have proactively pushed the sounds of contemporary percussion music away from the academy toward a more mainstream listenership. But the music of Manoury—who often works in electro-acoustic contexts—is a long way from Steve Reich or Augusta Read Thomas. That the group is able to essay these difficult works with such deceptive ease and genuine clarity, giving The Book of Keyboards a glistening appeal, speaks to their technical mastery. Five of the six movements, as well as an epic complementary piece, "Métal," are actually scored for a percussion sextet, and on those pieces the group is joined by Gregory Beyer of Ensemble Dal Niente and Ross Karre of International Contemporary Ensemble.
Those movements feature a variety of expected instruments like marimba and vibraphone, but they also require the ensemble to play hard-to-find Thai gongs and versions of a microtonal homemade instrument called a sixxen, originally conceived of by the Greek composer Iannis Xenakis. Yet ultimately, it's the exacting score, which asks the musicians to play with fluidity and grace while navigating thorny, hyper-difficult passages—both in terms of rhythm and melody—that are part of a score that largely dispenses with transparent structures, although the music itself is intensely structured. Manoury's facility with electro-acoustic works is apparent in the use of overtones, a virtual extravaganza of ringing resonance, even on "Marimba Duo" between Robert Dillon and David Skidmore, and "Vibraphone Solo" played by Peter Martin.
This gritty portrait album of the Brooklyn composer Scott Wollschleger is packed with dissonance, angularity, and wit. A slew of excellent New York ensembles tackle his music, all of which operates from organizing principles laid out with impressive clarity and intellect. The piano trio Longleash—whose own album is discussed elsewhere in this column—bring mordant humor and head-snapping execution to the opening piece "Brontal Symmetry," using "discarded scraps" of material from other pieces, compiled and reconfigured in a process that destroys their original contexts. The piece is certainly jarring, but as the trio's violinist Pala Garcia observes in the liner notes, "it only feels like cartoon violence." The title piece, performed by pianist Karl Larson and violist Anne Lanzilotti, toys with the notion of memory; the piano lays out the piece in the opening moments in a solo statement, and when the viola joins and as the Feldman-esque shapes continue to unfold, they further decay and distort, a mirroring effect that transmutes the original lines.
The three parts of "Bring Something Incomprehensible Into This World," a quotation from Gilles Deleuze that the composer embraces as an ethos for creating things that have never existed before, is spread out among other works on the rest of the album. The title is the text sung by soprano Corrine Byrne, but she breaks apart and extends every syllable to abstract shapes and phonemes that interact deftly with the trumpet smears, snorts, and whinnies blown by loudbang's Andy Kozar. Over the course of the entire work, the trumpet and voice seem to take on one another's qualities. Longleash cellist John Popham brings bristling clarity to "America," a diverse, shape-shifting work that the composer built in tiny fragments in collaboration with the cellist. Fragmentation and white noise reside at the core of his "White Wall," masterfully brought to life here by Mivos Quartet, with passages that move from barely audible scrapes to jagged collisions of fragile double stops, scratch tones, and upper register squalls.
Merch for this release:
Vinyl LP, Compact Disc (CD)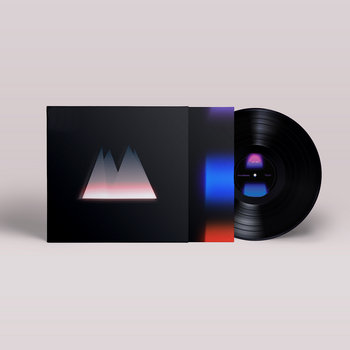 Deeply moved by the music of Irish composer Donnacha Dennehy, the versatile and endlessly curious violist Nadia Sirota (a member of countless ensembles including yMusic and American Contemporary Music Ensemble, as well as a trusted cohort of Nico Muhly) enlisted Dennehy to write her a piece that delved into a sea of overtones. He came through with Tessellatum, a gorgeous meditation steeped in string-driven resonance. After playing Renaissance duets with Liam Byrne, a master of the bass viola da gamba, Sirota yearned to dig into that instrument's buzzing richness. Dennehy delivered, writing a piece for 11 bass viols and five violas, which the two musicians overdubbed under the thoughtful supervision of Icelandic engineer Valgeir Sigurðsson.
In this 13-part work, thick layers of strings mass, breathe, and move apart. The sumptuous timbre takes on organ-like properties, but there's a grainy warmth there that could only be produced with strings; the music feels alive. Breaking down any individual movement misses the point: although Dennehy masterfully pulls away and builds up layers of sound as the work progresses, the music works as an awesome whole to get lost within. The download includes an aqueous video of the entire work by animator Steven Mertens, with a complementary digital, crystallized evocation of some sea world/outer space environment that masterfully underlines the old-fashioned/futuristic divide of the compositions.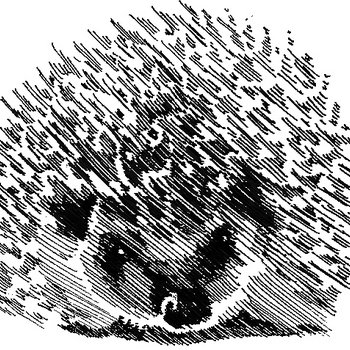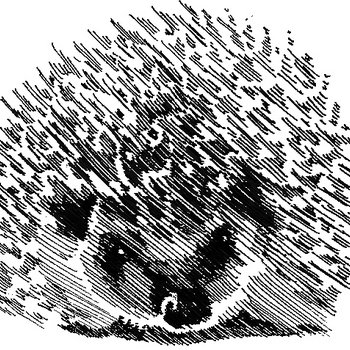 Merch for this release:
Compact Disc (CD)
Bay Area pianist Sarah Cahill has distinguished herself as a peerless new music interpreter, particularly of classic minimalist works. She's both interpreted and commissioned important work from the likes of Frederic Rzewski, John Adams, Yoko Ono, Ingram Marshall, and Pauline Oliveros, among others. One of her most fruitful associations has been with composer Terry Riley, who's written half a dozen pieces for her over the years. On this monumental set she celebrates Riley's genius by collecting a generous selection of his music for solo and four-handed piano written between 1958 and 2014, complemented by a helping of works written for his 80th birthday in 2015 by a raft of dynamic composers. Cahill—who's joined on the four-handed pieces by Regina Myers, who also tackles two mid-'90s pieces on her own—serves up nearly four hours of music with stunning sensitivity, precision, and joy.
The set opens with "Two Pieces," a pair of surprising early works from before Riley had forged the minimalist style he's known for—here he's still in thrall to Arnold Schoenberg, writing in a meticulous, fully notated form that draws upon serialism. By 1965, when he finished his two openly scored "Keyboard Studies," his music had utterly transformed into cycling minimalism, and Cahill, combining the works in a single performance, brings a dazzling rhythmic drive and melodic ornamentation to it.
The music then jumps forward nearly two decades, with the four sections of "The Heaven Ladder Book 7." Gone are the relentless rhythms, supplanted by a more meditative, fragile exploration with the occasional jazz-like voicing on "Fandango on the Heaven Ladder" or the blocky rhythmic syncopation and playfulness on "Misha's Bear Dance," performed by Myers, one of several pieces written for Riley's grandchildren. The latest piece by Riley is the richly lyric "Be Kind to One Another," which he composed for Cahill, performed here in a revised version from 2014. The second half of the set features pieces written for Riley's birthday celebration by Oliveros, Danny Clay, Christine Southworth, Keeril Makan, Elena Ruehr, Dylan Mattingly, Terry's son Gyan Riley, and Samuel Carl Adams (who joins Cahill on the Oliveros piece). As a whole, it's one of the most impressive looks at Riley's piano music, and the tribute pieces nicely underline the broad sweep of his influence.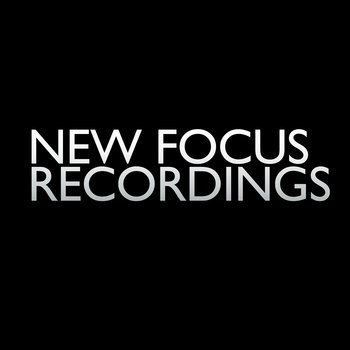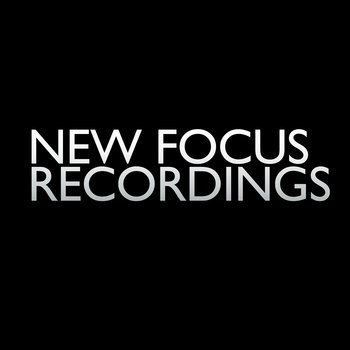 Longleash masterfully subvert one of classical music's most treasured instrumental contexts—the piano/violin/cello trio—with a dazzling assortment of pieces collected from composers working around the globe on Passage, an album both bracing and tender. This instrumental setup was popular in the 19th century with composers like Schubert, Mendelssohn, and, especially Haydn (who wrote 45 works for such trios). Here, violinist Pala Garcia, cellist John Popham, and pianist Renate Rohlfing boldly reinvent the sound for the 21st century.
American composer Christopher Trapani treads lightest here with his gossamer-fine "Passing Through, Staying Put," a two-part marvel where strings slide and burst around the piano figures in the first section, making way for the cello to take command in the second with a series of probing, percussive machinations. Italian composer Clara Iannotta manipulates the instruments to generate a wildly divergent palette by slackening the strings of the strings and damping the strings inside of the piano on her "Il colore dell'ombra," a wonderfully visceral three-movement chamber work of harrowing physicality, tactility, and abrasion. The arrangements provide a gritty rebuke to the trio's conventional ethos.
Japanese composer Yukiko Watanabe doesn't employ such instrumental manipulations on her stunning "ver_flies_sen," but she's no less unconventional than Iannotta. Her work was inspired by an oil painting by Adriana Varejão called "O Húngaro" that depicts a pool framed by blue-and-white ceramic tiles. The music feels like a keen study of the irregularity of aquatic motion, with ever-shifting patterns, some of which feel similar to one another, but never identical, with timbres that are equally unstable. There's a different set of extremes within Mexican composer Juan de Dios Magdaleno's "Strange Attractors," where swoops, slurries, and shards of sound seem to float through the ether, recombining in startling mixtures of pregnant resonance. On "Corde Vuote," by Italian composer Francesco Filidei, the score pushes inexorably forward as Garcia and Popham play a delicious series of strokes across their instruments, letting overtones decay, smash into sudden piano explosions, or drift quietly.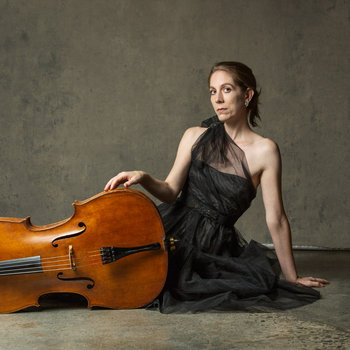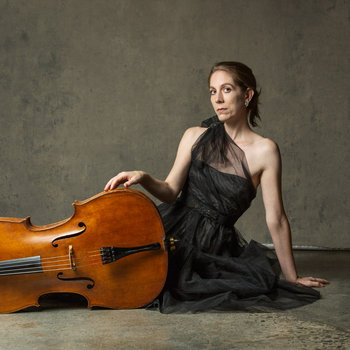 Merch for this release:
Compact Disc (CD)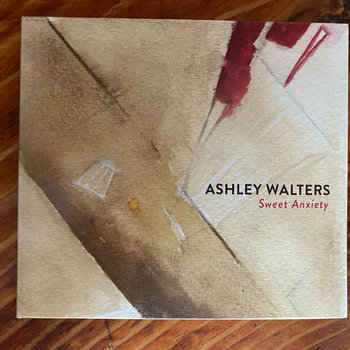 Los Angeles cellist Ashley Walters was inspired by the collaboration between composer Luciano Berio and cellist Rohan de Saram (well-known for his lengthy membership in Arditti Quartet) as the driving force behind this stunning solo cello program, which delves deeply into the instrument's most expressive capabilities. All but one of the six works involved some kind of composer-musician interaction, most involving Walters herself. Two of the works were written by Nicholas Deyoe, including the opening piece "For Stephanie (on our wedding day)," a dynamic exploration of striated, dynamically tactile long tones, percussive patterns, and subtly driving melodies. As the title makes plain, Deyoe wrote this for his wedding ceremony after convincing his wife that Walters would actually be performing a Schubert piece. It's a bold move, as there's nothing sentimental or even consistently serene about its stark movements, which are heightened by deploying a scordatura, including a detuned fourth string. This piece sets the tone for the rest of the album.
Berio's "Sequenza XIV" was one of the last entries in this series of solo works—it was composed over a four-decade span, with the back-and-forth between Berio and de Saram cut short by Berio's death in 2003, leaving the cellist to make certain final decisions. Walters consulted with him for her electrifying interpretation, a collision of thwacks, screeching double stops, and stretches of somber melody. Wolfgang von Schweinitz's "Plainsound-Litany" is an exquisite study of just intonation—a kind of catalogue of double stops rich in overtones of exhilarating physicality, shaped with startling precision. Walters has worked with composer and trumpeter Wadada Leo Smith in his Golden Quintet, and Smith returned the favor by writing "Sweet Bay Magnolia with Berry Clusters" for her, designing the work to meditate on the emergent shape of the titular flower with forward-moving melodic shapes, which are interspersed with improvisational contributions by the cellist. Another unconventional tuning surfaces in the closing piece "Another Secular Calvinist Creed" by Andrew McIntosh, who works with the cellist in the Formalist Quartet; it's part of a series devoted to forging an abstract, idealist sort of perfection and is filled with eerie scalar patterns.
Merch for this release:
Compact Disc (CD)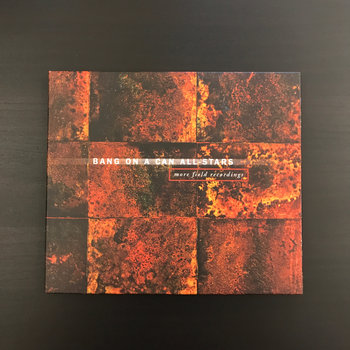 On their second collection of commissioned work where composers were asked to use some form of field recording as the basis for each piece, New York's Bang on a Can All-Stars deliver a typically sprawling and diverse program. Between the disparate aesthetics and backgrounds of each composer—whether Pulitzer-winning multi-instrumentalist Caroline Shaw or Arcade Fire member Richard Reed Parry—and the wildly varied methodologies at play, it's remarkable that the double-album holds together as nicely as it does.
For "Lethe's Children," Jace Clayton (aka DJ / rupture) asked the ensemble members what the first song they learned as a child was, which became kernels of his piece. Meanwhile, Paula Matthusen not only used the recording she made at New York's Old Croton Aqueduct, where the drip of water is plainly audible, but she engaged in a back-and-forth with the musicians and played their recordings back at the aqueduct and recorded them within that resonant environment, tipping a hat to Alvin Lucier's sonic experimentations.
Glenn Kotche's "Time Spirals" is an exhilarating, shape-shifting mini-opus drawn from a library of field recordings the percussionist and composer amassed over a year of touring, including, "parades, festivals, and protests to heaters, singing, and dying electronic toys." Ben Frost's "Negative Ghostrider" uses recordings he made of drone tests conducted for the U.S. military at great cost to U.S. taxpayers. But even without the political implications embedded in the piece, there's no missing his deft use of the seething "drone" of the unmanned plane, surrounded by coruscating long tones shaped by the ensemble. Icelandic composer Anna Thorvaldsdottir famously draws inspiration from the sights and sounds of her homeland's dramatic landscapes, so it's no surprise that her "Fields" is truly majestic.
-Peter Margasak