BEST CONTEMPORARY CLASSICAL
Best of Bandcamp Contemporary Classical: November 2016
By Peter Margasak · November 17, 2016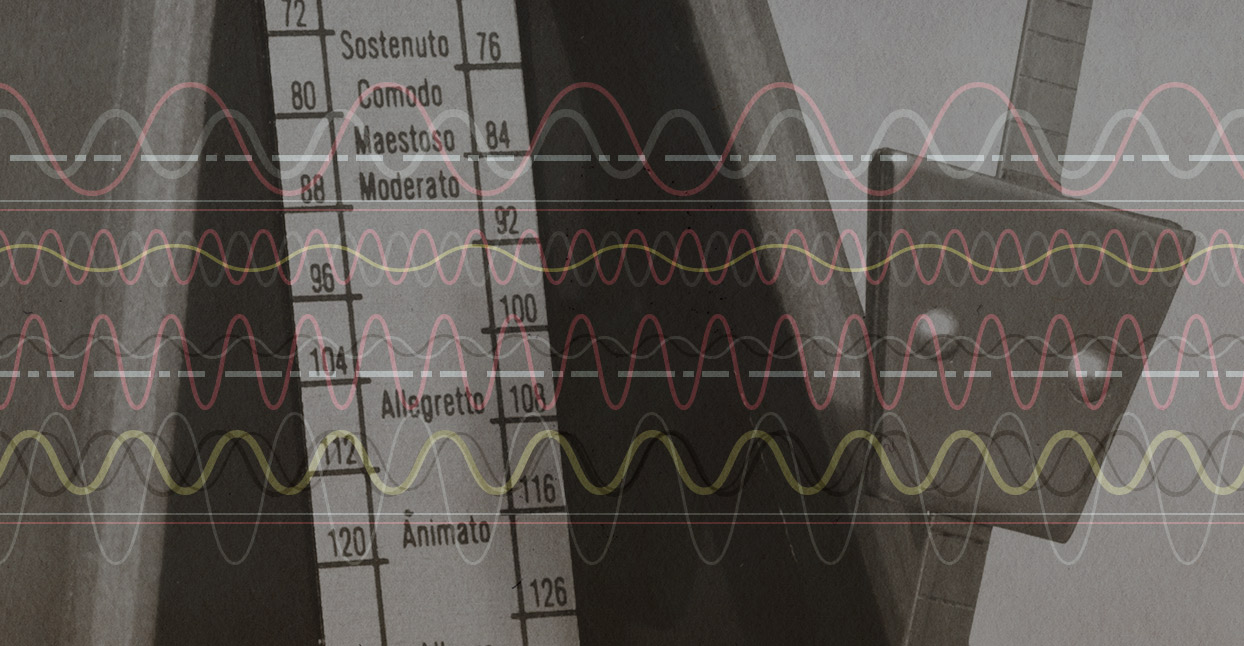 The taxonomy of contemporary classical music—new music, contemporary music, whatever you want to call it—is a thorny issue. But every two months we'll take a look at some of the best composer-driven music to surface here on Bandcamp, making room for electronic experimentation, improvisation, and even powerful takes on older classics.
Scott Cazan, Ingress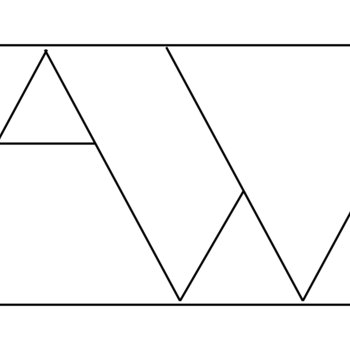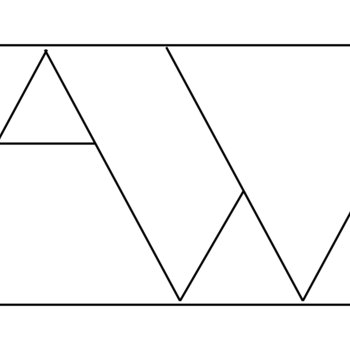 L.A. experimentalist Scott Cazan creates a fascinating, pulsing collage on Ingress, a rich collision of field recordings, violin, electronics, and pitch pipe. In the first half of the piece, an inescapable machine buzz throbs in irregular, multi-channel patterns while quietly apocalyptic long-tones ascend and descend in slow-moving arcs, like an air raid siren torturing citizens by ramping up and winding down in a protracted fashion. As the smoke clears, an industrial hum undulates beneath echo-laden field recordings that suggest train station announcements. This summons a different kind of portent, but one that's no less ominous. A piercing tone—the violin, perhaps—rips through and accelerates anxiously before it suddenly drops out, leaving only the isolated voices announcing another departure.
Kathleen Supove, The Debussy Effect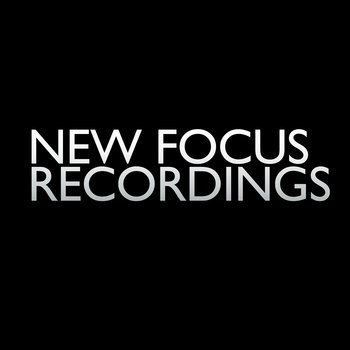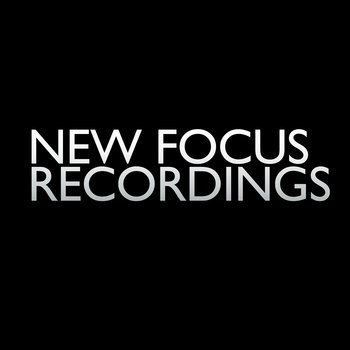 As she listened to post-concert conversations between the composers involved in a music series she curated at the Flea Theater in New York, pianist Kathleen Supove began to notice how many of them cited the music of Claude Debussy as an influence. Later, while performing Morton Subotnick's "The Other Piano," she began to hear the piece as she performed it as something, "Debussy would have written had he been around in the 21st century." With those ideas in mind, she commissioned a raft of composers to create solo piano pieces, with or without electronics, that conveyed Debussy's spirit. The exquisite results prove Supove's instincts were sharp both to conceive the project and to enlist composers that smashed the concept wide open. For "Storefront Diva: a dreamscape," Joan LaBarbara latched onto a fantasy in the writings of artist Joseph Cornell, a "dream of Debussy playing piano as in a store seen through a spacious window." The result is an impressionistic gem refracted with electronics, which mute and smear the performance the way glass might. For "Shattered Apparitions of the Western Wind," Annie Gosfield transforms fragmentary elements of Debussy's prelude "What the West Wind Saw," adding electronic effects and field recordings from Hurricane Sandy, which hit New York soon after she had begun working on the piece. The set also includes gripping pieces from Matt Marks, Daniel Felsenfeld, Jacob Cooper, Randall Woolf, and Eric Kenneth Malcolm Clark, all performed beautifully by Supove.
Battle Trance, Blade of Love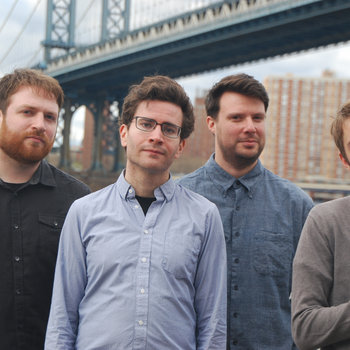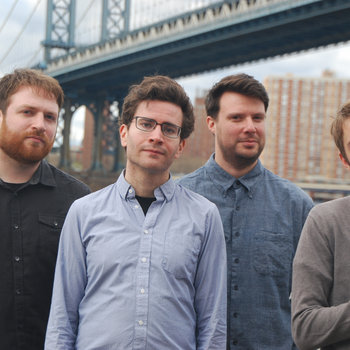 This remarkable tenor saxophone quartet returns with the second concert-length piece by member Travis Laplante, which, like its powerful predecessor, Laplante and the other players—Matthew Nelson, Jeremy Viner, and Patrick Breiner—fully memorized. Knowing the composed work by heart certainly allows for a more heartfelt performance, with the players unburdened by the act of reading from sheet music. The 41-minute epic draws upon plenty of extended techniques, including crazy harmonics, wind-like whistling through mouthpieces, and the percussive clacking of sax keys, but those devices are all in service of the rigorous, shape-shifting composition, which delivers an astounding range of emotions and attacks without ever feeling dilettantish. There are passages that are tinged with R&B sweetness, a section where the musicians sing through their horns, and parts where they blow their lungs out in tightly calibrated licks. As much as it's a cliché, Blade of Love is a journey—at times serene and meditative, dizzying and furious at others—with each segment deftly woven together. Although the piece is broken into three sections here, there's no question it's conceived as a single flowing composition; getting lost within it can be an absorbing and haunting experience.
Bonjour, Bonjour
Merch for this release:
Vinyl LP, Compact Disc (CD)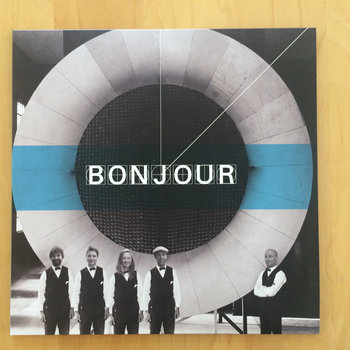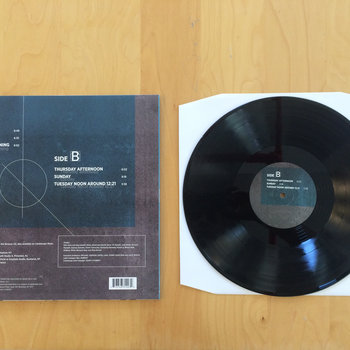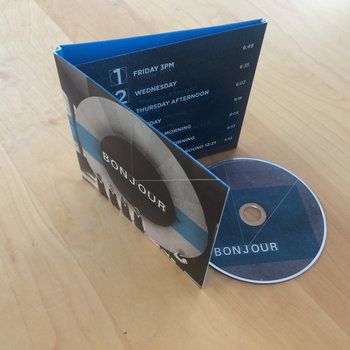 Inspired by the group of string players involved in the Bang on a Can organization, Florent Ghys, a New York-based composer and bassist born in Bordeaux, France, decided to assemble a working ensemble to play his compositions, with a decided emphasis on low strings. This nimble quintet, Bonjour, performs a seven-piece suite of songs written to evoke particular times and days of the week. Their crisply precise performances, with all members adding mostly wordless vocal parts, bristle with thrilling hocketing techniques, particularly between the double basses of the leader and Eleonore Oppenheim, as the group essays the darkly melodic writing with a rock-like drive powered by the drumming of Owen Weaver. The guitars of James Moore and the cello of Ashley Bathgate trace contrapuntal action that alternates between exuberant and somber.
Eric Wubbels/Wet Ink Ensemble, Duos With Piano: Book 1
Merch for this release:
Compact Disc (CD)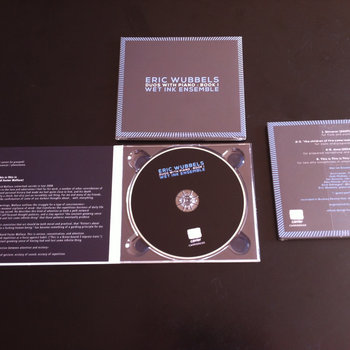 Pianist and composer Eric Wubbels is the co-director of New York's risk-taking Wet Ink Ensemble; this stunning program was a collaborative affair between Wubbels and the other members of the Ensemble in both composition and development. As with many of Wubbels' other works, the pieces here benefit greatly from the Ensemble's extensive rehearsal and shared aesthetic goals. They're notated works, but it would be hard for others to reach the powerful energy and precision on display here. "Shiverer," a piece with flutist Erin Lesser, requires demanding concentration, as some of the harmonic thrill depends on the rapidly fluttering notes played in unison, or quicksilver hockets. The staggering, wildly careening "the children of fire come looking for fire," is a duo with violinist Josh Modney whose viscous scratch tones and prickly pizz aligns and collides deftly with Wubbels' shattered glass chords and knotted figures. Just as effective and exciting are the two final pieces, one with vibist Ian Antonio and another with saxophonists Alex Mincek and Eliot Gattegno, forging a single sound as the duo "partner."
Nico Muhly & Nadia Sirota, Keep in Touch
Merch for this release:
Compact Disc (CD)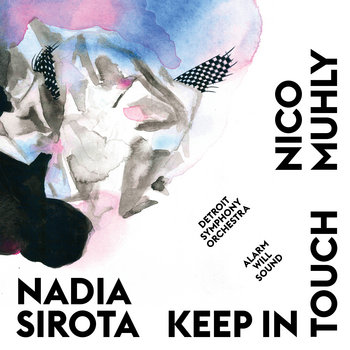 Composer Nico Muhly writes extensively for musicians in his close circle of friends, and his 2005 Keep in Touch was written for the sublimely talented Nadia Sirota, who has consistently revealed a deep understanding of and connection to Muhly's work. As he found himself sitting and writing in hotel rooms, frequently continents apart from those who meant most to him, Muhly was thinking about the worthwhile effort it took in order to stay connected in the modern world. The original version was recorded in 2006, with electronic soundscapes from Valgeir Sigurdsson and an original vocal arrangement by Anohni. This new version was arranged for the nimble Alarm Will Sound by its percussionist Chris Thompson, and its orchestral splendor offers a fascinating new aspect to the composition itself, with Sirota reprising her wonderfully evocative, tactile solo. The album opens with the three-movement Viola Concerto, performed with the Detroit Symphony Orchestra, giving Sirota another fantastic platform—especially in the second movement, where her soaring lines collapse dramatically only to be answered by a thunderous swell of percussion and then perk back up, albeit with some effective tension, for the finale.
Ryan Muncy, ism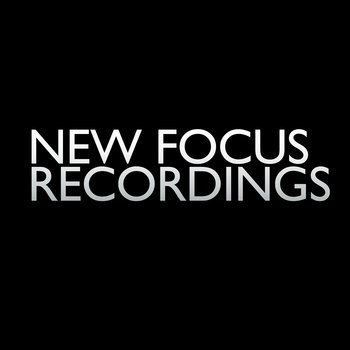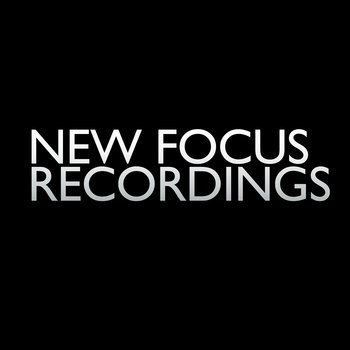 Saxophonist Ryan Muncy, once a key force behind Chicago's Ensemble Dal Niente and now an integral member of International Contemporary Ensemble, possesses a messianic devotion to expanding the literature for saxophone music outside of jazz. With his spellbinding second solo recording, he's making that case with more conviction than ever. The centerpiece of the album is a modern classic for the instrument: Saxony is a 1978 composition by James Tenney that focuses on lush overtones in the natural harmony series. The piece calls for one or more saxophones, so Muncy overdubbed lines using a full complement of different saxes, delivering a mixture of long tones and feverish flutters that pile up in dazzling combinations, a swooping arc of siren-like sound that harnesses the instrument family's distinctive timbral richness. The album closes with another older work by Lee Hyla, the 1979 piece "Pre-Amnesia," but in between are four newer works, whether Eric Gee's atmospheric, Exotica-on-acid "Mouthpiece XXIV," with percussion by ICE's Ross Karre or Morgan Krauss' minimal baritone exploration of sensual note-swelling "masked by likeness." Muncy consistently takes the saxophone to new places.
Carl Stone, Electronic Music From the Seventies and Eighties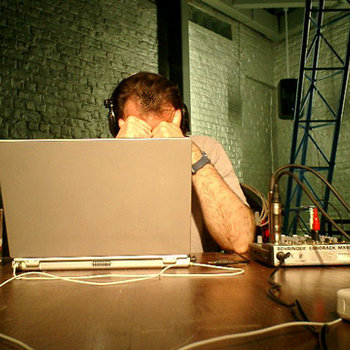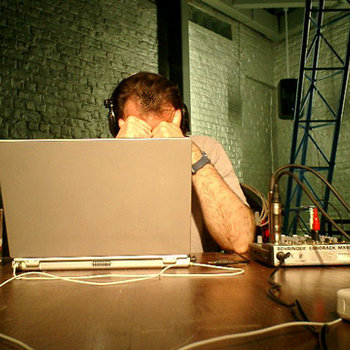 Merch for this release:
Vinyl LP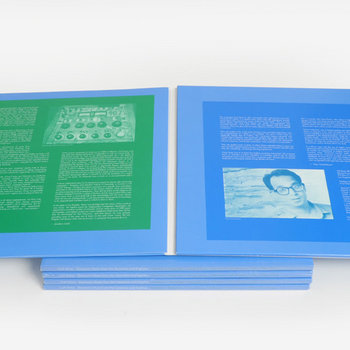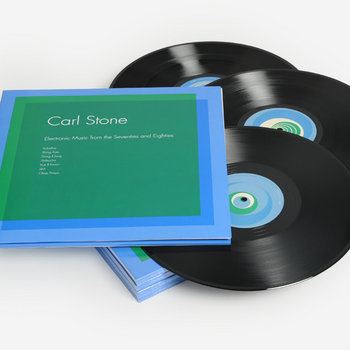 This astounding anthology collects two-and-a-half hours of the early electronic experiments of Carl Stone, an L.A. composer who studied under Morton Subotnick and James Tenney and worked with Buchla synthesizers back in the '70s before finding his true passion: a kind of experimental sampling approach that presaged the developments of folks like John "Plunderphonics" Oswald and Paul Lansky. There are a couple of those early analog synth pieces—thick, long tone drones—made as a student at Cal Arts, included, but the real thrills come from the sample-based work. Stone's work relied on tape machines, building layer after layer of the same passage of music—like the minute or so of Renaissance harpsichord music in "Sukothai" that folds in on itself until there are 1024 simultaneous layers of the music piled up, and rhythms disappear in a buzzing haze of abstract sound. Towards the end of 1982, he began working with the now-primitive Publison stereo digital delay unit to create dizzying hall-of-mirrors refractions built from tiny fragments of Asian pop, American R&B and classical records that he manipulated with a maniacal rigor to generate sound profiles that drifted toward fleeting recognizability—such as the lick of "My Girl" in "Shibuchu"—before pushing off into different chopped-up patterns. Today's technology could tackle these time-consuming time experiments with ease, but Stone's resourcefulness and originality is unmistakable, and these sounds remain fresh decades later.
A/B Duo, Variety Show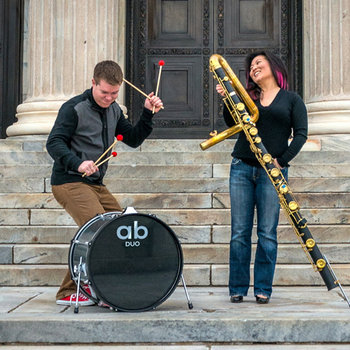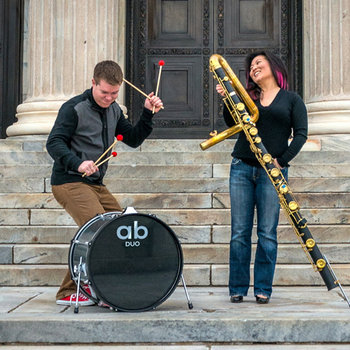 Merch for this release:
Compact Disc (CD)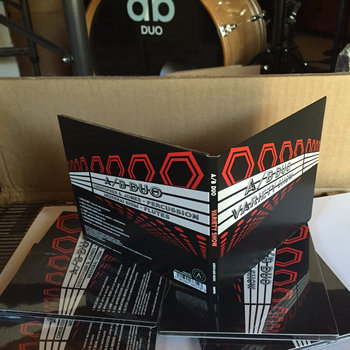 The duo of flutist Meerenai Shim and percussionist Christopher G. Jones weren't kidding when they named their latest album Variety Show, a seven-piece collection that displays an almost restless sense of diversity. Ned McGowan's "Ricochet," also aptly titled, is a writhing and wriggly slab of work for a flute-drum duo, with Jones using his kick drum to convey out-of-control arrhythmia, as Shim's extended techniques form lines that alternately chug, spatter, and sing. On Ian Dicke's "Isla," a remix of an art-pop song by Elisa Ferrari, Ferrari's voice, vibraphone patterns, and dancing flute lines all become more deeply processed as the piece shimmies forward. One of the highlights is "Limb," by composer Drew Baker, who drew inspiration from the large-scale wall drawings of Sol LeWitt—which were usually completed by hired hands from the artist's designs. They make for a fitting reflection of the composer/performer relationship—particularly in the sonic evocation of small gestures thickening into dense waves. The rest of the album is equally vibrant and wide-ranging.
Aaron Siegel, Book of Notions
After becoming a father in 2008, composer Aaron Siegel found himself with little time to sit at his desk and write music, so he began jotting down ideas—or notions—on his commute to work. He developed those sketches into Book of Notions, performed here by pianist Karl Larson and vibist Matthew Evans (Tigue). These nine short pieces are generally built from tender, slow-moving gestures that expand into intimate dialogues between the two players, with decaying tones hanging luxuriously in the air, blending and resonating. The individual lines seem to quietly consider one another—pausing, listening, and making a delicate response. It's the sound of contemplation.
—Peter Margasak