BEST CONTEMPORARY CLASSICAL
Best of Bandcamp Contemporary Classical: May/June 2017
By Peter Margasak · June 08, 2017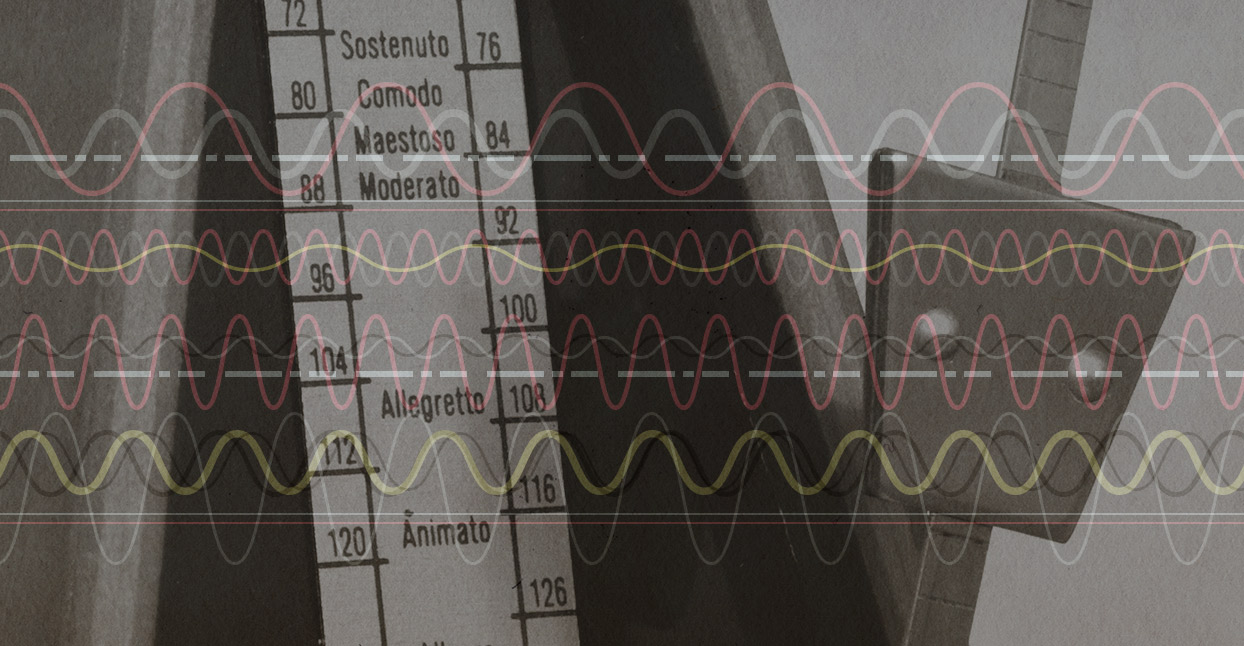 The taxonomy of contemporary classical music—new music, contemporary music, whatever you want to call it—is a thorny issue. But every two months, we'll take a look at some of the best composer-driven music to surface here on Bandcamp, that which makes room for electronic experimentation, improvisation, and powerful takes on old classics.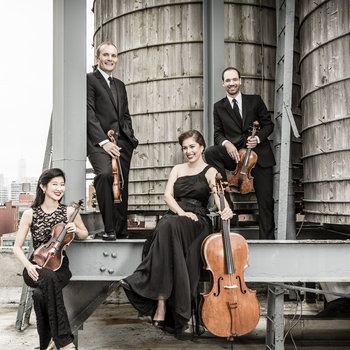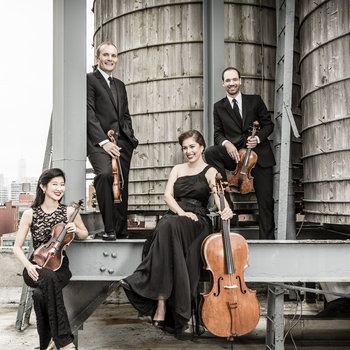 This polished Philadelphia-based string quartet takes an ecumenical approach to its repertoire, privileging neither the past nor present so much as strong material from any era. In the liner notes, the group positions the string quartets of Haydn, Beethoven, Bartók, and the seven works on this new collection as part of a dynamic continuum. Only one of the pieces here was commissioned by the Jasper String Quartet, suggesting that the ensemble is keen on keeping tabs on new developments rather than strenuously seeking out and producing a string of premieres. The composers represented on Unbound are familiar names, from the rosters of New York music labels like New Amsterdam and Cantaloupe Music. While nothing here truly pushes any envelopes, there's no missing the craftsmanship both from the composers and the ensemble itself.
Composer Caroline Shaw brings an appealingly organic structural imperative to "Valencia," her 2012 piece inspired by the physical design of a simple orange, with sweetly billowing harmonies and gliding melodic fissures, while Judd Greenstein's "Four on the Floor" presents two competing, propulsive rhythmic patterns that spend 10 exhilarating minutes finding a way to come together. Annie Gosfield wrote "The Blue Horse Walks on the Horizon" for the group, seeking to translate the sort of cryptic radio codes and broadcasts used by resistance groups during World War II, as well as secret messages woven into silk fabrics by Danes during the same conflict; here, as tersely jagged phrases sounded by one particular instrument blossom into new, increasingly lush shapes. There are also pieces from Missy Mazzoli, David Lang, Donnacha Dennehy, and Ted Hearne.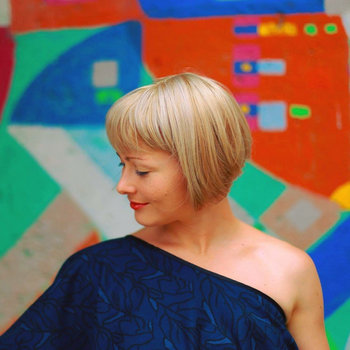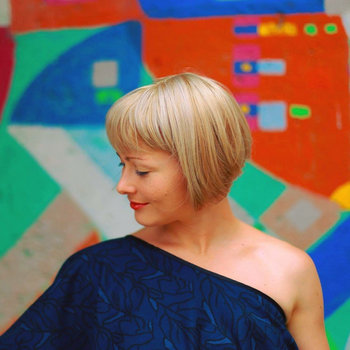 Merch for this release:
2 x Vinyl LP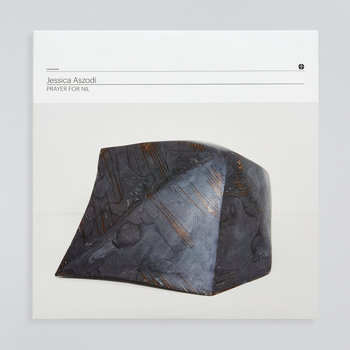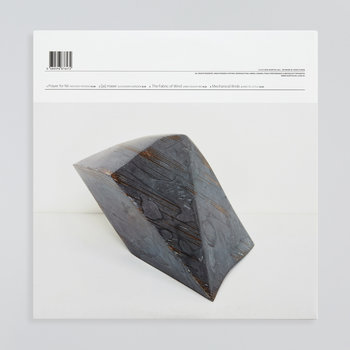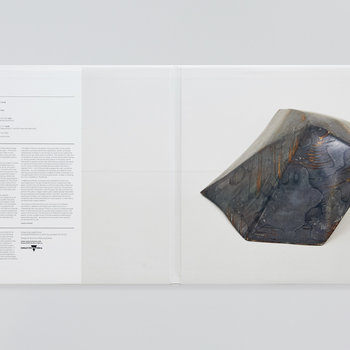 Jessica Aszodi is a Chicago-based soprano from Australia who sings opera and art song, from baroque to contemporary music. She's worked with the International Contemporary Ensemble and the Melbourne Symphony Orchestra, but for her first recording under her own name, she boldly focuses on her experimental side, working closely with four composers from her homeland. Each work arrives as a kind of dialogue, both between composer and performer, but also machine and human, with all the music featuring significant electronic elements.
The title piece was written by, arguably, the best known participant here, Anthony Pateras, who constructed a swarm of sound from Aszodi's wordless vocals into a frenetically buzzing, shimmering mass that threatens to overwhelm her largely improvised, unmediated singing—guided by a set of rules, pitches, and rhythms. The effect is almost ritualistic. As the Prayer for Nil evolves, Aszodi's lone voice is left all alone, sounding more vulnerable that when it was threatened by the crushing din.
Even more harrowing is "[ja] maser" by Alexander Garsden, who asks the singer to deliver a series of intense vocalizations against an abrasive electronic soundscape that seems to accelerate; the pace leads to the singer's strangulated phrasing to break apart dramatically, only to stop and then begin all over again. By the midpoint the listener feels drained, but surely not as spent as Aszodi must've been.
For "The Fabric of Wind," composer James Rushford gets inside the singer's head, delivering the score via headphones. The singer gets mangled directions along with convoluted sounds created by Rushford himself, as he places a variety of wind instruments and objects in his mouth; some of those sounds end up in playback, along with the singer's more measured output, resulting in a fraught dialogue as surprising as it is dizzying. Jeanette Little's "Mechanical Bride" draws text from the 1914 Enrico Cavacchioli poem "Let the Moon Be Damned," fittingly, about a world where humans intertwine with machines—Aszodi's virtuosic singing toggles here between struggle and defeat, shadowed and cajoled by mechanical wriggles, grinding, and metallic cascades.
Merch for this release:
Compact Disc (CD)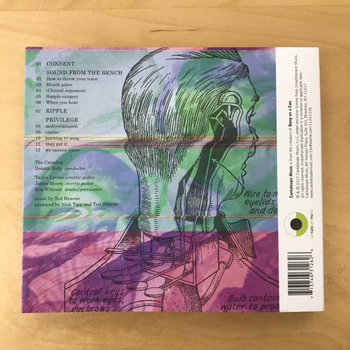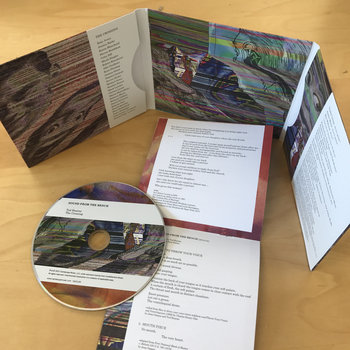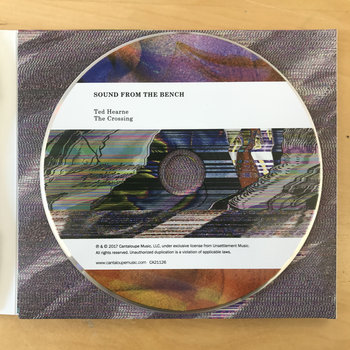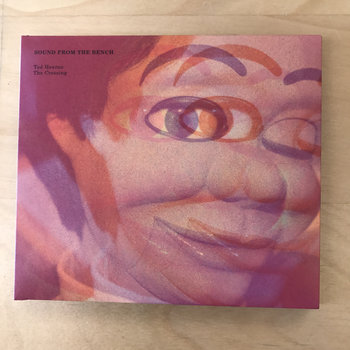 No living composer arguably confronts contemporary sociopolitical issues with as much frequency or gusto than Ted Hearne; this mind-blowing collaboration with the Philadelphia-based choir The Crossing collects a number of his works in that vein composed between 2009 and 2014. The title composition is the centerpiece of the collection, a dizzying 40-minute work examining the Supreme Court's 2010 Citizens United case decision, which draws bits of text from Jena Osman's poetry collection Corporate Relations and an assortment of ventriloquism textbooks. Although a nimble pair of electric guitarists and a drummer help guide the proceedings, the flesh and blood of the music comes from the 26 voices of The Crossing—deftly conducted by Donald Nally—which use words like building blocks, seamlessly moving between madrigal-like polyphony, chattering chaos, and thick unison chants. The opening movement of Sound from the Bench is called "How to Throw Your Voice," and the choir seems to take the task literally, moving sound around like a juggling troupe. It's raw and exhilarating.
The other works are shorter, examining recent issues like the Iraqi occupation by U.S. forces ("Ripple"), the rape of a high school student in Steubenville, Ohio ("Consent"), and wealth inequality ("Privilege"), but they're no less impressive or intense. "Ripple," for example, is a cappella, with passages of serenity and lightness built from a single of text taken from the Department of Defense describing an incident in Fallujah—an entire movement used nothing but the word "occupants," which describes locals in a vehicle, not the U.S. military. Again, the music works without focusing on the lyrical content, but Hearne wants you to hear and feel it. It hits hard.
Merch for this release:
Compact Disc (CD)
Torrent, the first release from the new Sound American label—an extension of the excellent online music magazine edited by trumpeter Nate Wooley—is essentially a portrait disc, but it also happens to be illustrative of a growing trend in contemporary music, where being a composer no longer precludes being a performer. Mincek plays saxophone on two extended works where the instrument is featured, and for most of the album he's working with New York's Wet Ink Ensemble, a superb group he's a founding member of. In a liner note interview, he even acknowledges that his playing on "Pendulum VII" was partly improvised—a decision that's certainly related to the composer/performer dynamic. Both that piece and "Pneuma" pit the saxophone in frenetic, dizzying motion against a medium-sized ensemble, a dynamic collision of rhythm and harmony presented with breathtaking precision and energy. Lines and a shifting timbre regularly change direction, density, and attack, but there's no missing the active play between the saxophone and the rest of the ensemble, chaotic yet controlled.
The album also contains six movements from the composer's "Harmonielehre," a series of duets composed primarily for his Wet Ink colleagues Eric Wubbels (piano) and Josh Modney (violin), and these smaller pieces more clearly present the instruments in a steady dance built around opposition and, less often, harmony. Mincek draws from a half-dozen processes in varying combinations related to harmony, acoustic phenomena, as well as chance procedures and artist choice. The melodic shapes are severe, a quality heightened by extended techniques, and as a whole the pieces bristle with excitement and surprises. The album's closing piece, "Torrent," was written for two quartets working together—Yarn/Wire and Mivos Quartet, both of which shared members with Wet Ink at the time of the recording—with swells of sound and viscous textures seeming to move inexorably toward a portentous climax, when an glassy piano splatters and spasmodic percussion sends things in a different direction, exploding and then slowing down like a dying engine.
Merch for this release:
Compact Disc (CD), Vinyl LP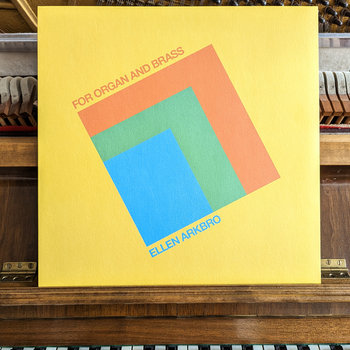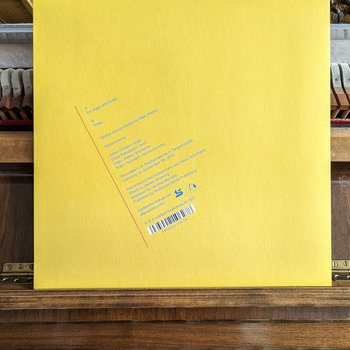 The young Swedish composer Ellen Arkbro presents a rigorous interest and exploration of microtonal music and other tuning systems into something inviting and gorgeous on this lovely recording. She has studied with minimalist pioneer La Monte Young and his partner Marian Zazeela—both steadfast advocates of just intonation—as well as microtonal master Marc Sabat, translating that knowledge into work of a refreshing accessibility, although it also lacks the intensity and depth of those mentors. On the title piece, patterns played on a 16th century church organ in Tangermünde, Germany—in meantone temperament, performed by Johan Graden—interact with serene, stately figures played by the brass trio Zinc & Copper (trombonist Hilary Jeffery, tubaist Robin Hayward, and horn player Elena Kakaliagou) to produce an entrancing halo of overtones. A series of tightly clustered chords and long tones unfold leisurely and steadily, with shifting harmonic accents. (Harmonies and interplay are Arkbro's greatest strength as a composer.)
The title track is followed by "Three," a pared-down complementary piece that removes the organ and switches meter, but essentially follows the same path. The piece provides a fascinating example of how the timbre can radically change the complexion and physicality of the piece—without the haunting organ the piece feels lighter and more spacious, but no less enrapturing. The album concludes with a shorter brass trio piece called "Mountain of Air," another slow-moving gem characterized by a stunning tonal richness and elegiac melodic flow. Arkbro is exploring a very specific thing with this album, and she nails it.
This dynamic New York trio makes an impressive debut with Trios. As pianist Karl Larson has noted, "When Bearthoven began, we were determined to build a new repertoire for our instrumentation; piano-bass-percussion trios are common in jazz, for example, but pieces for this format in the modern canon were virtually non-existent." He and his colleagues, percussionist Matt Evans (of the group Tigue) and bassist Pat Swoboda, are off to an excellent start, whether they're navigating three rhythmically driving lines that move in and out of sync in constantly shifting patterns in "Undertoad" by Brooks Frederickson or building shimmering clouds of sound that contract and expand around—and reflect—the ringing notes from a five-pitched gong on Anthony Vine's haunting "From a Forest of Standing Mirrors."
Throughout the album, Bearthoven's members operate tightly, but never lose their individual, distinctive voices. This is especially apparent on "Shoaling," a piece by the young Canadian-Icelandic composer Fjóla Evans, named for the phenomenon of a school of fish swimming together while still tracing independent paths. "Grizzly," by Bang on a Can member Ken Thomson, is built around rapidly moving post-Reich patterns on piano and marimba; Swoboda functions as a glue, playing arco lines in the highest register of his instrument. The aptly titled "Simple Machine" by Brendon Randall-Myers feels like an excursion into math rock, with the trio bashing out a tricky groove, cycling until begins to fall apart and reshape itself into something could almost fit into a set by the Bad Plus. The album closes serenely with Adrian Knight's beautifully meditative "The Ringing World," with jazz-like cadences in slow motion, a luxuriant blend of piano, vibraphone, and softly singing bass.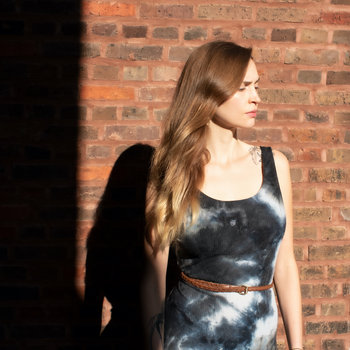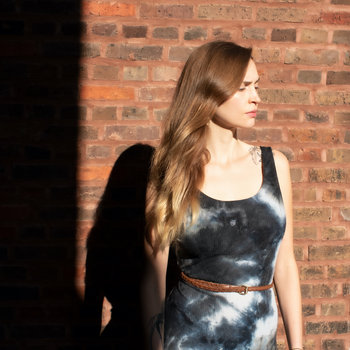 A key member of Mivos Quartet and a regular contributor to Wet Ink Ensemble and Signal, cellist Mariel Roberts has evolved as one of the most adventurous figures on New York's new music scene—one with a thorough grounding in classical tradition but a ravenous appetite for and tireless discipline in new work. On her remarkable second solo album, she enlists four composers to work collaboratively. Two of the composers perform with her on the album;  all four wrote specifically with her dazzling technique and laser-sharp focus in mind. The opening piece is from Eric Wubbels of Wet Ink Ensemble, who plays jaw-dropping piano on "gretchen am spinnrade" (named for the landmark Schubert piece, of course), a devastating duet. He and Roberts are seriously locked in, voicing contrapuntal cycles of bruising physicality and dissonance that hit the listener with commanding power—pulling apart and coming back together in ever-shifting ways, with new asides, accents, rhythms, and broken-glass phrasing piling up over 16 exhilarating minutes.
The environment airs out during the opening minutes of the next piece by Turkish expat Cenk Ergün, "Aman," for which the composer is also present, using software he designed to process Roberts's real-time output—stretching it, layering it, slowing it down, and speeding it up. The motion and heart of the performance, though, reside in Roberts's notated parts. Striated long tones, knotted thwacks, shadowy harmonics, and tangled single-note runs are carefully diced and refracted.
George Lewis drew upon the Greek myth of the Three Fates in writing his "Spinner," calling the piece a "meditation on the materiality and poetics of [the] instrument, and the very perilous situation in which our world finds itself at the time of the work's composition." Indeed, this piece burrows into the sounds and characteristics of the cello, underlining the mixture of sorrow, stark beauty, and horror it can evoke. As visceral as the opening piece by Wubbels is, the closing piece by, "The Cartography of Time" by David Brynjar Franzson is just as delicate, but there's nothing especially pretty about it. The demanding work requires Roberts to play dark low-end drones and high-pitched drags, marked by ringing harmonics and coruscating overtones all at once. It's a staggering, glacial epic.
Anthony Pateras, Beauty Will Be Amnesiac Or Will Not Be At All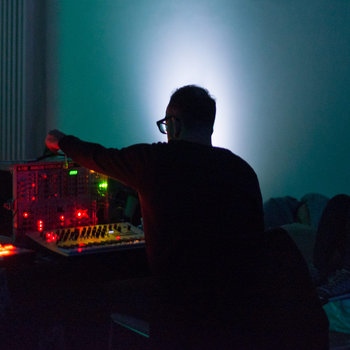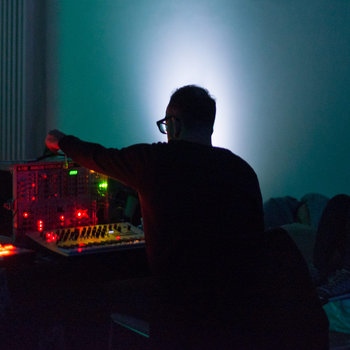 For this grueling piece, Australian composer Anthony Pateras drew inspiration from Pléïades, the iconic 1978 percussion masterpiece by Iannis Xenakis, enlisting the virtuosic and deeply committed Synergy Percussion—in part to celebrate the Sydney ensemble's 40th anniversary in 2014, when this work was written—to traverse a landscape requiring more than 100 different percussion instruments including the hybrid sixxen. Xenakis designed the tuned percussion instrument for that particular work: a microtonal array of bronze, aluminum, and steel bars struck with hammers. But Pateras creates his own immersive, tension-filled sound world, with ideas shaped from an essay written by the French cultural theorist and founding editor of the intellectual journal Semiotext(e) by Sylvère Lotringer. Pateras took the title of this work from the final line of Lotringe's essay "The Dance of Signs," and he aims to explore the ways in which technology, and, especially, the Internet, have impinged upon creative thought by inundating us with records and archives of the past.
Some of those ideas are effectively conveyed by the other key partner in the work, the brilliant French sound artist Jérôme Noetinger, who shapes a remarkable stream of improvised noise using an old Revox tape machine—refracting, processing, distorting, and exploding abstract electronic sound through his intensely physical manipulations. His input suffuses every delicate or muscular percussive passage with sounds fluid and harsh, a kind of symbolic overload of information colliding and sometimes overwhelming Pateras's original creation. There's no missing the sheer power and precision of the performances here—an electro-acoustic work of serious power and imagination. The final of the four movements is dominated by Noetinger's visceral work, as a chilly ambient hum of bowed percussion is perpetually buffeted by bruising, frantic outbursts of noise.
Andrew Lee, Inner Monologues (Venn Diagram of Six Pitches)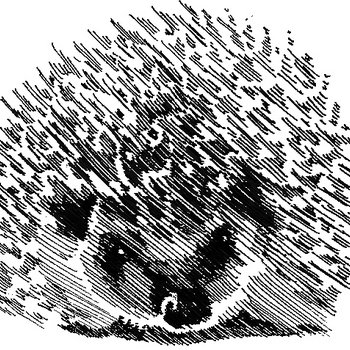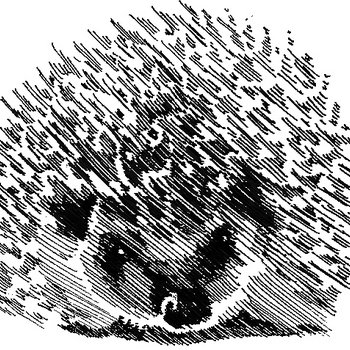 This new recording by the meticulous Denver piano minimalist R. Andrew Lee clocks in at just under 25 minutes—a far cry from his reading of Dennis Johnson's epic November, which went on for nearly five hours—but there's nothing slight about it. The piece was written by Ryan Oldham—a trumpet improviser based in Kansas City, Missouri—who clearly deserves wider approbation based on this measured work. Lee has been duly celebrated for the precision and touch he brings to music by composers affiliated with the Wandelweiser Group (especially Jürg Frey and Eva-Marie Houben) and there are clear affinities to that post-Cagean discipline inherent in Oldham's meditative gem. The piece is exquisitely quiet, spare, and slow, opening with a single heavy chord that hangs in the air, loaded with portent. It takes almost a minute before we hear it again, but then it is appended with a couple of tentatively-voiced single notes, as if the piece is summoning up its courage to progress. As time passes, the chords and their single note components accrete and gradually form melodic shapes, making this a piece of stark beauty and contemplative patience.
Merch for this release:
Vinyl LP, Compact Disc (CD)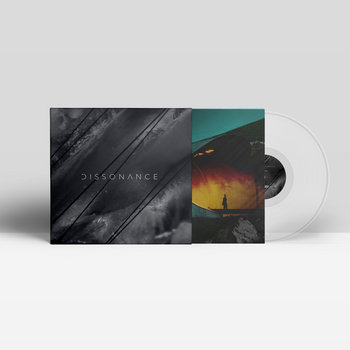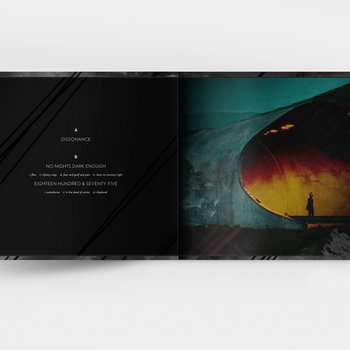 Valgeir Sigurðsson is one of the most interesting figures in Icelandic music, a composer/musician/producer who moves easily between the worlds of experimental, pop, and contemporary music. He's one of the prime movers behind the Bedroom Community label, where his collaborators include contemporary classical star Nico Muhly, noisy experimentalist Ben Frost, and the art-folk singer Sam Amidon. Dissonance  is his impressive new solo album, his first in five years, and he made it in a typically unusual fashion. As he explained in a recent Bandcamp Daily interview, "I get maybe five or six string players in at a time and I focus on those parts. Then I layer. The whole string section is 40 people, but it's all built up in a multi-track approach." The brooding title composition is based on a short introductory passage from Mozart's String Quartet #19 (nicknamed "Dissonance"), with Sigurðsson radically magnifying the snippet into 23 minutes of dense, creeping harmony, extracting a veritable symphony of overtones from multi-tracked lines played by Liam Byrne. Sigurðsson plays the baroque-era instrument viola da gamba, a bowed, fretted violin that produces a dark, sumptuous sound. Some of the lines are purely acoustic, some amplified, some treated with other electronic effects, resulting in a dramatically rich, buzzing, and billowing mass. "No Nights Dark Enough" was composed to pay homage to English Renaissance composer John Dowland—each of the four movements takes a title from words in Dowland's song "Flow My Tears"—as its elegiac strings are sprinkled with sparkling electronic tones, muted trumpet peals, glistening harp, and melancholy piano lines. The album's final piece, "1875," was commissioned by the Winnipeg Symphony Orchestra to mark the 125th anniversary of the first Icelandic settlement in Canada, and the three-movement work dutifully reflects the harrowing journey, alternating between discord and serenity.
—Peter Margasak