BEST CONTEMPORARY CLASSICAL
Best of Bandcamp Contemporary Classical: June 2021
By Peter Margasak · July 07, 2021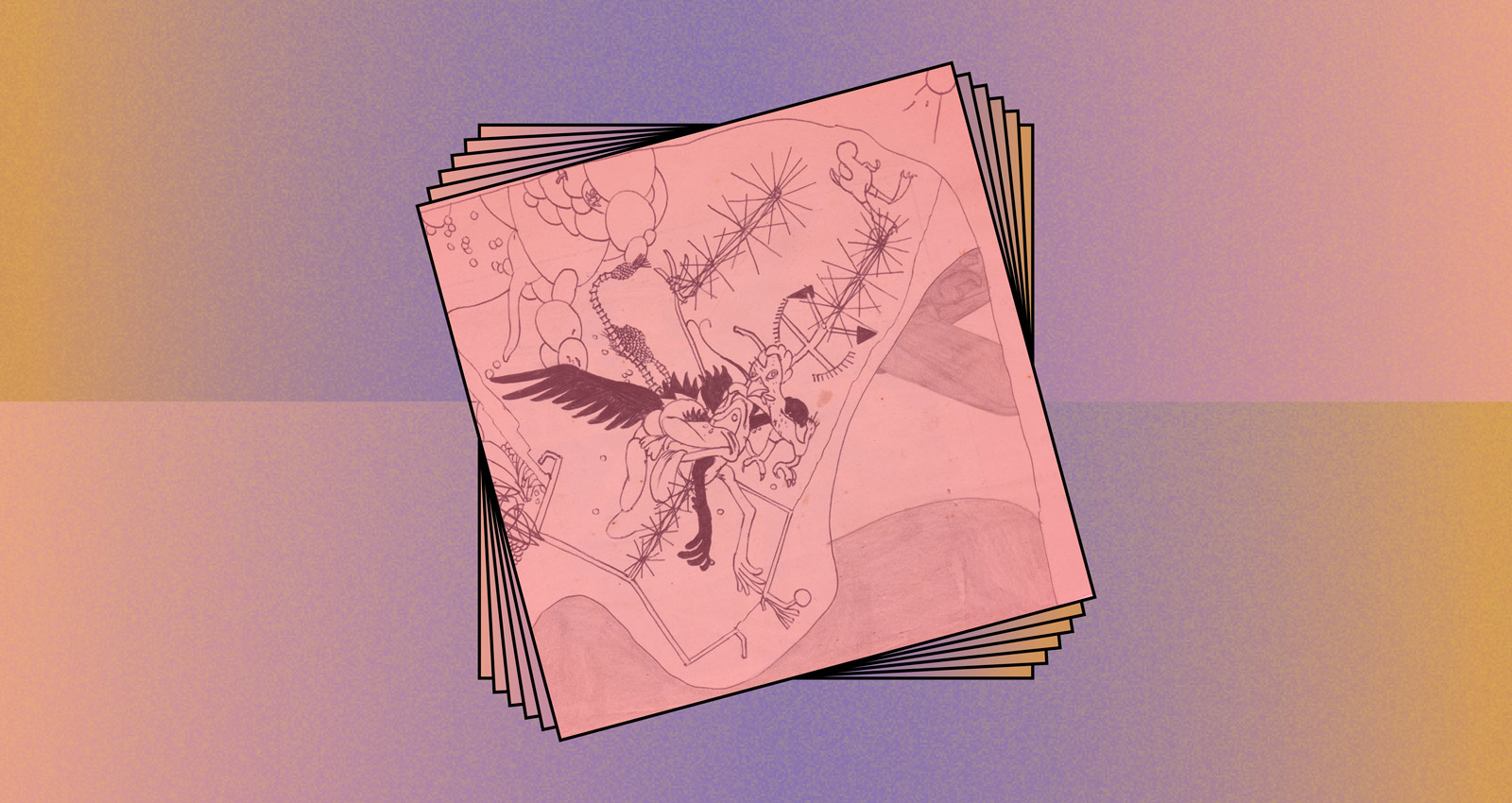 The taxonomy of contemporary classical music—new music, contemporary music, whatever you want to call it—is a thorny issue. But every two months, we'll take a look at some of the best composer-driven music to surface here on Bandcamp, that which makes room for electronic experimentation, improvisation, and powerful takes on old classics.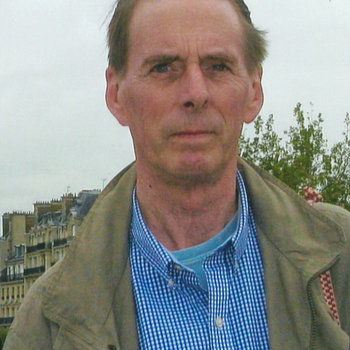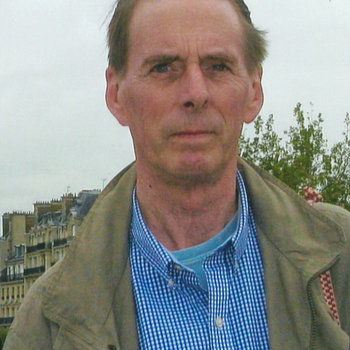 Merch for this release:
Compact Disc (CD)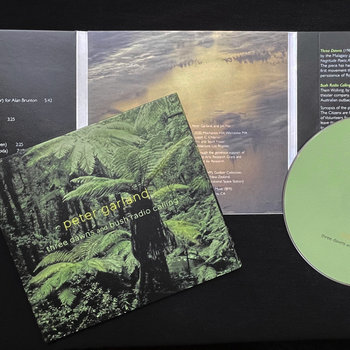 University of Connecticut professor Ron Squibbs brings a magnetic tenderness and directness to these two older solo piano works by Peter Garland, a post-minimalist composer duly celebrated for the clarity and generosity of his ideas. In his liner note essay, the composer gently indicts both himself and unnamed musicians for the spotty accounts of his 1981-82 work Three Dawns: "The piece has had a difficult history due to its wide intervals and a notational problem in the first movement that has long baffled pianists." Squibbs expertly irons out any such wrinkles, though, with a graceful touch and unerring fluidity. Three Dawns was based on three poems by the Malagasy writer Jean-Joseph Rabéarivelo, and I have to assume that his poetry is both carefully considered and deceptively soothing, as the melodically rich work here both casts an enveloping spell and carries an air of the unknown.
Garland wrote the nine-movement Bush Radio Calling for a production by the experimental New Zealand theater company Red Mole, focusing on a fantastical, sci-fi like narrative written by poet Alan Brunton based on real-life experiences. Compared with the earlier work this one is stentorian, with a halting rhythmic quality and emphatic flurries of chords rather than extended single-note melody lines—although a movement like "The Bellbird's Song" injects some lyrical repose into the proceedings.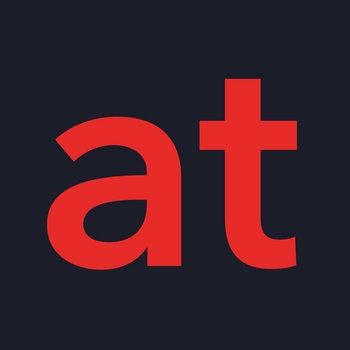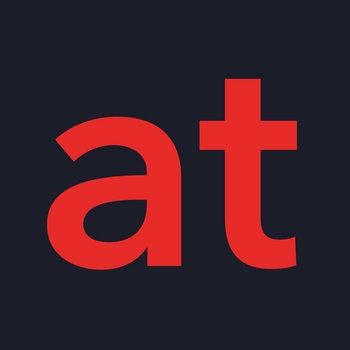 Merch for this release:
Compact Disc (CD)
I first heard the work of British composer Oliver Leith on the superb Aisha Orazbayeva lockdown album Music for Violin Alone last year, and since then he's crossed my path several times in wildly divergent ways, whether making incredibly warm-sounding, detail-rich electronic music or beguiling acoustic compositions that flirt with pop ideas in alluring fashion. This new collection, with work from the last five years, is the second performed by his close collaborators Explore Ensemble, and it falls into the latter camp.
Each piece says something about his unconventional sensibilities. The title composition, for example, is an imaginary soundtrack for a wealthy patron anticipating an eventual film about him, and it embraces a tuneful banality injected with unexpected field recordings of poured liquid, dancing ice cubes, barely audible low-end chants, a running shower, and ringing doorbells over endearingly indelible multipartite sections articulated by a chamber sextet. "Balloon," previously released in an equally absorbing all-synthetic version, was named for the titular object's shape-shifting elusiveness, while Explore Ensemble's violinist David López Ibáñez offers his own take on the ancient-sounding "Blurry Wake Song," the ravishing solo piece Orazbayeva recorded. "664 love songs guaranteed to cure heartache" extracts lyrics from 664 number one pop songs between 1952 and 1990—unsung but presented on video—to underline their formulaic adaptability. But even with only sound at his disposal, the tender vulnerability of his writing proves gripping and, as with most of these five works, unlike anything else I've heard this year.
Linda Catlin Smith
Ballad
Merch for this release:
Compact Disc (CD)
Cellist Anton Lukoszevieze and pianist Kerry Young of the British ensemble Apartment House tackle a pair of older works by Canadian composer Linda Catlin Smith originally written for her cello-playing brother Andrew Smith, each of them deftly expressing a patient clarity. Both compositions are distinguished by the way the instruments gently pull and push, with each voice alternating between lead and support, often transitioning without the listener noticing until it's already occurred. The terse lines in  the 1994 piece "Through the Low Hills," named after a phrase Cormac McCarthy used in his book The Crossing, convey a leisurely yet fraught drift that demands crisp articulation and heightened interplay, with passages that see-saw their way to earth, like slow motion leaves falling from a tree. The bulk of the CD is the 2005 title composition, which reveals its melodies slowly but steadily, introducing fresh ideas that sneak up on the listener. The real pleasure, however, is the sense of immersion the musicians foster given the work's refined balancing act, moving through sections as equal partners happy to cede control or quietly pull apart to set the stage for the next movement.
Magda Mayas' Filamental
Confluence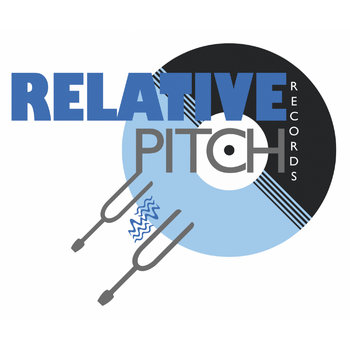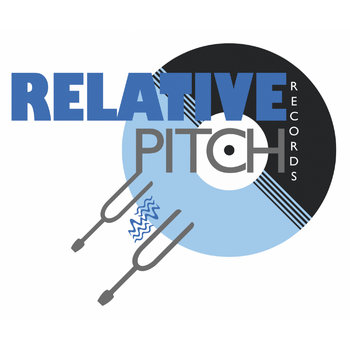 Merch for this release:
Compact Disc (CD)
Magda Mayas has few peers in the improvised music world, translating a vast compendium of extended techniques and piano preparations into an otherworldly sound environment that's distinguished by a gentle but unerring sense of propulsion. Like many improvisers she's turned to experimental scores to direct group interactions, such as this gorgeously tactile extended work with an octet she calls Filamental. A series of 12 photographs of the confluence of the Rhône and Arve Rivers in Geneva taken over the course of an hour serve as the score, allowing musicians to trace subtle shifts of specific areas in each image or to use each photo as a variation of the same score. Harpists Zeena Parkins and Rhodri Davies complement the brittle, inventively transformed timbres produced by Mayas, with Angharrad Davies (violin) Aimée Theriot (cello), and Anthea Caddy (cello) toggling between long tones, pulsing striations, and frictive scratches, and reedists Michael Thieke and Christine Abdelnour moving between unpitched air columns, tonguing exercises, and terse phrases. Cumulatively they summon a world of buzzing and rubbing that suggests a somnambulant gamelan in peripatetic drift.
Merch for this release:
Compact Disc (CD)
This dizzying six-CD box set, assembled and produced by "Blue" Gene Tyranny before his death on December 12, 2020 at the age of 75, doubles as a grand memorial and a necessarily incomplete survey of the beguiling music of its elusive creator. Born Robert Sheff in San Antonio, Texas, he quickly engaged on a peripatetic path that nonchalantly ping-ponged between methods and approaches, whether accompanying Iggy Pop & the Stooges, recording with Laurie Anderson, or touring with Carla Bley. But Tyranny remains best-known for contributions to new music, especially as a central sidekick for Robert Ashley, where he smashed hierarchical divisions between classical, jazz, and pop with a bemused, generous sensibility all his own.
The material here stretches back to 1963, where a performance of "Meditation for trio and chamber orchestra" from the ONCE Festival in Ann Arbor is mixed with a 1993 iteration, but most of it dates from between the 1980s and 2010s. Through it all, the composer's deep experimental impulses are leavened by a sweet accessibility, such as the honeyed melodies accompanying harmonic exploration on "Spirit, for piano, natural and artificial harmonics." There's no apparent or stated logic to the sequencing, which bounces all over the place, but it fits: Sheff didn't seem interested in distinguishing between his insanely varied practices. There are works for the contemporary classical piano duo Double Edge, an anomalous 1968 bossa-jazz track with future-Stooges sax screamer Steve MacKay, tunes cut with Peter Gordon's Love of Live Orchestra and the Ned Sublette Band, and so much more that the set ultimately raises way more questions than it answers, fascinatingly so.
Merch for this release:
Compact Disc (CD)
The resurrection of Julius Eastman's ravishing music has been building up a steady head-of-steam for various reasons since the posthumous release of Unjust Malaise in 2005. Perhaps no single piece has caught on like his 1974 work Femenine. In 2016 the Frozen Reeds imprint released a vintage recording of the work, and by my count this is at least the third recording of it since then, following endeavors by Apartment House in 2019 and ensemble 0 & Aum Grand Ensemble earlier this year. This dazzling new take by L.A.'s Wild Up suggests that the piece has the potential to follow in the path of Terry Riley's In C as a similar kind of adaptable, ecstatic, joy-producing epic.
Between the incessant chime of jingle bells and an endlessly cycling 13-beat, two-pitch vibraphone pattern, the work feels simple, but the vigorously ascending and descending energy, stretches of improvisation, and transformative release impart a special, life-affirming quality. Wild Up balances a laser-sharp focus in its application of energy and pulse with mood-shifting solos by various members of the group, which infuses the performance with a journey-like mood. Pianist Richard Valitutto injects a pastoral air while baritone saxophonist Marta Tiesenga adds fibrous muscle. The performance breathes in a unique way—expanding and compressing, tightening and slackening—in a way that both casts the indelible, cycling phrases with perpetually shifting perspective and builds a transportive, overarching bliss. This release is the first in an Eastman series from Wild Up—an auspicious beginning, for sure.
Merch for this release:
Vinyl LP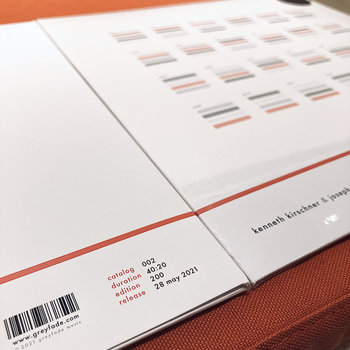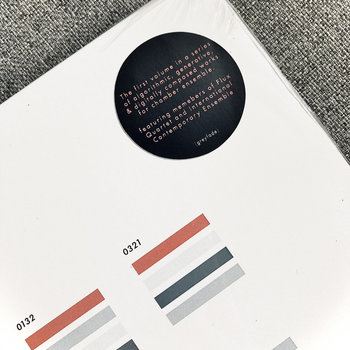 The infinite possibilities of computer music, where algorithms and generative systems can produce harmonic, melodic, and rhythmic material often beyond the scope of human imagination, has seduced countless composers and musicians. Kennth Kirschner and Joseph Branciforte are among these ranks, but they also treasure the sound of acoustic instruments and the sensitive touch that only a human being can provide, and this initial installment of their From the Machine series lets them retain both sides of the equation.
Kirschner's "april 20, 2015" was created digitally, manipulating small samples of piano and string music with various computer procedures like time stretching and looping. Branciforte then created a notated score from Kirschner's digital version, guided by rhythmic structures missing in the electronic version, realized by cellists Mariel Roberts and Meaghan Burke and pianist Jade Conlee. The music recalls the patient repetition of Morton Feldman, and despite the genesis of the work, Kirschner clearly seems to have envisioned this for acoustic musicians. Branciforte's "0123" is built around a four-note pitch cell developed using Max/MSP software to create a series of voice-leading passages spanning one octave in the range of the double bass (played here by Greg Chudzik), in meticulous interaction with violinist Tom Chiu, violist Wendy Richman, and cellist Christopher Gross.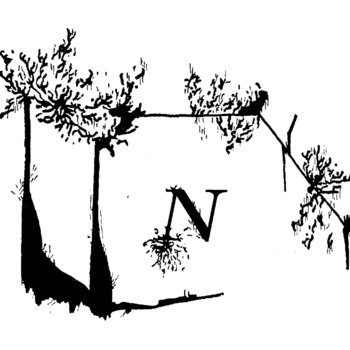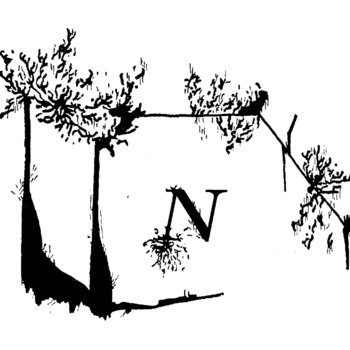 For years, singer, keyboardist, and composer Judith Berkson has nonchalantly explored unexpected intersections between jazz, cantorial music, lieder, and microtonality, transforming studies with the singular Boston reedist Joe Maneri into a wide area of experimentation. The second album from her Liederkreis project plays down some of her engagement with noise and electronics on the debut, shifting attention to imaginative, multi-tracked adaptations of lieder by Schubert and Schumann. Using an old TC Helicon Harmony box she expands her voice into a virtual choir, from bass to soprano, leaving in Autotune-like artificiality for a deliciously eerie effect.
The tape opens with a mournful English-language interpretation of Schubert's "Der Doppelgänger," Berkson's untreated solo voice shining against sepulchral organ lines, followed by "Monotonfin," which blends insistently twitching synthetic cymbal patterns and a drone that melds her untreated, wordless voice with an tremulous electronic tone.  "NeuDeux" collides a stripped-down techno beat with fierce rhythmic panting. But the real core of the album is the multi-voice lieder experiments, which present the gorgeous melodies within aqueous reverb that somehow summons a celebration of harmony that at times recalls vintage Beach Boys. It's one of the most beautiful and peculiar albums I've heard this year.
Merch for this release:
Compact Disc (CD)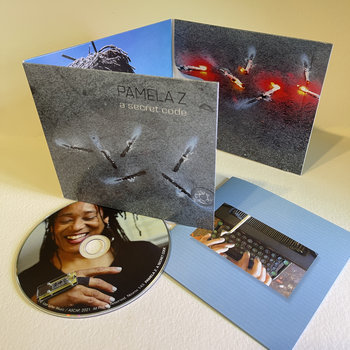 One of the worst things about the premiere-driven ethos of new music is that so many new works vanish after they get played once, losing the nuance and meaning that comes when performers live with a piece of music over time. Composer-performers have much greater ability to revisit and finesse their music. Bay Area musician Pamela Z has spent a long time with her pieces on A Secret Code, her first new solo album since 2004's A Delay is Better, and it's allowed her to reshape them over the years. Some of the pieces here are taken from longer works written for dance and intermedia performances. The album opens with "Quatre Couches/Flare Stains," a seamless medley of two disparate works composed five years apart that bridges a densely layered recitation of multilingual numerals and deft looping with hypnotic layers of voice, tuning forks, and popped bubble wrap as part of a meditation on debris left behind emergency flares.
Throughout the album meaning is conceptual, and sometimes elusive, but Z is clearly more concerned with listeners getting lost in her dreamy, surprise-laden sound worlds. Her mastery of sampling and editing, bel canto singing, and conceptual bravura has never felt more assured, musical, and enveloping. While she's not an improviser per se, she doesn't view her music as sacrosanct, and older pieces in her repertoire like "Typewriter"—which originally used a gesture-triggered MIDI controller to produce sounds from the titular device, and here features actual typing—evolve and change like any living thing.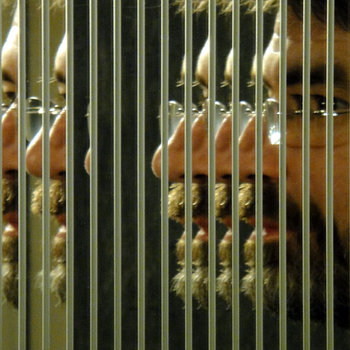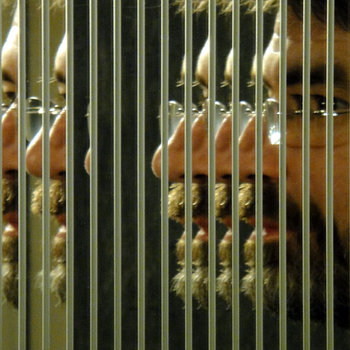 Merch for this release:
Compact Disc (CD)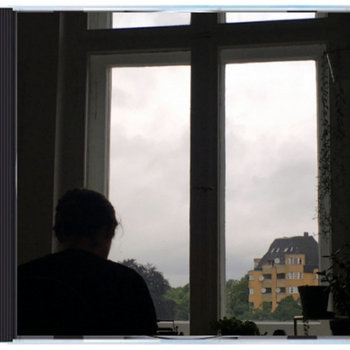 The often-delicate work of Berlin-based American composer and artist Heather Frasch focuses largely on text scores and custom-built sound objects, often deployed in combination. This new collection opens with one of her own pieces, "Weaving Broken Threads," that's barely audible much of the time. The piece uses "digital boxes," homemade objects built from ordinary items that have some personal resonance for Frasch, including acorns, pine cones, wooden sticks, and pencils, which dangle upon transducers to produce tactile, fleeting sounds that would be unidentifiable if the composer didn't share such information. As the 16-minute piece leisurely unfolds, that volume and activity increases—a relative assessment, as it remains extremely quiet—allowing the listener to adjust to and delight to such microscopic crackles and abraded electronic tones that foster a kind of imaginary environment. There are two iterations of lo wei's "There Will Be No Sound"—a text score composed of the words "It will be dark/ There will be no sound/ That sounds alright"—which allow sounds outside of Frasch's apartment to seep into the mix, providing a sonic carpet to the gentle rustling and vibrating of objects in her kinetic sculptures, which here are thin pieces of Styrofoam and wood with various objects suspended above. A similar dynamic emerges on "Hermit," a piece by Ryoko Akama, who co-runs the indie text score publishing concern mumei with Frasch, but reedy, vibrating drones from an old Harmona suitcase-style organ crop up to dominate the sound field.