BEST CONTEMPORARY CLASSICAL
Best of Bandcamp Contemporary Classical: June 2018
By Peter Margasak · July 06, 2018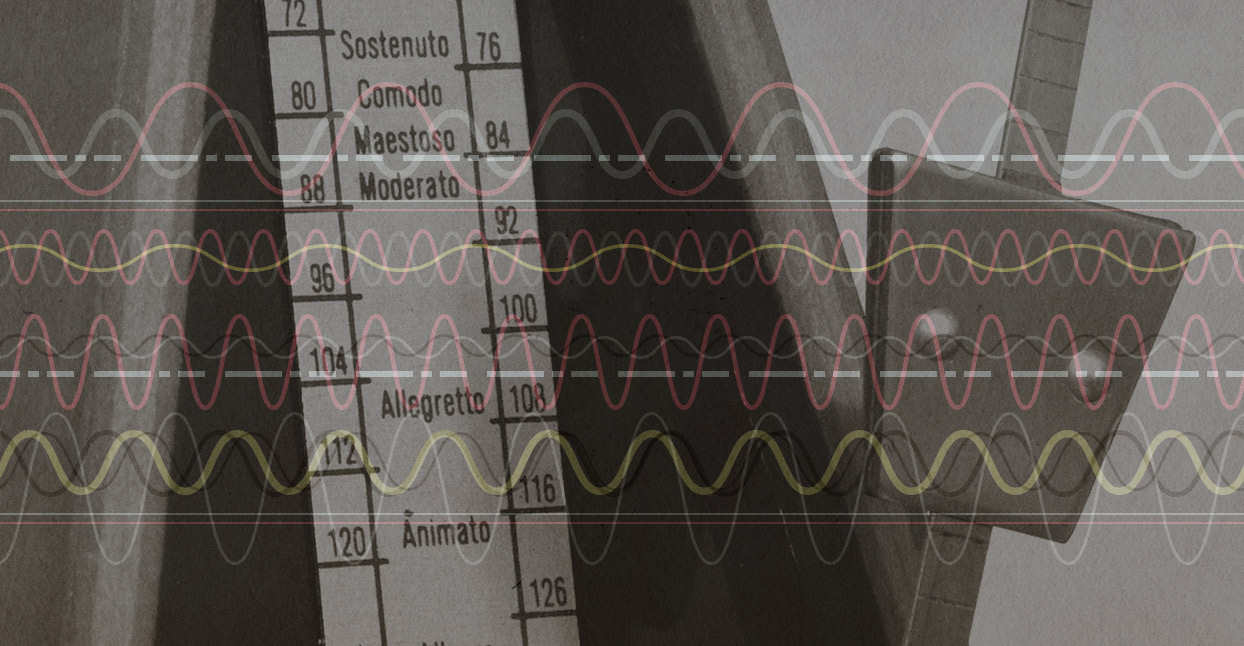 The taxonomy of contemporary classical music—new music, contemporary music, whatever you want to call it—is a thorny issue. But every two months, we'll take a look at some of the best composer-driven music to surface here on Bandcamp, that which makes room for electronic experimentation, improvisation, and powerful takes on old classics.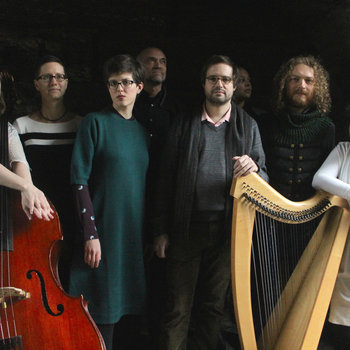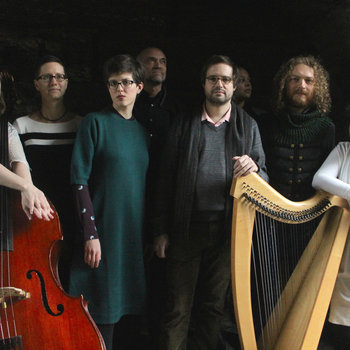 Merch for this release:
Vinyl LP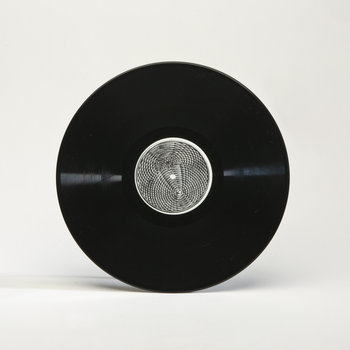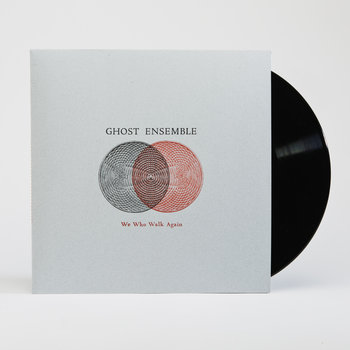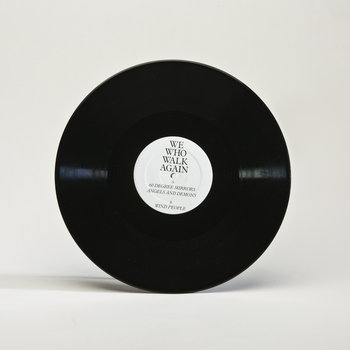 This spry New York group take serious inspiration from the Deep Listening philosophy of Pauline Oliveros. The album includes a rambunctious version of Oliveros's 1980 text score "Angels & Demons," and the ensemble's interpretation of her directive to represent "collective guardian spirits" is manifested in an appealingly loose set of overlapping, gently discordant long tones, occasionally ruptured by knotty bass rumbling that slowly intensifies. The general drone is steadily punctured by internal skirmishes between the instruments—sometimes frictive, sometimes piercing. Strings, accordion, and reeds coalesce in wonderfully sour harmonies—a collective move that still allows for each instrumentalist to freely express their individual personalities. The album opens with "60 Degree Mirrors," a wonderful work by the group's oboist Sky Macklay that draws inspiration from "geometric-mosaic patterns." The work toggles between sustained astringent pitches highlighted by serene, rippling waves and stirring, ominous surges of sound. The combined effect delivers a woozy merry-go-round effect, a warped ride both exhilarating and bit scary. The album concludes with "Wind People," a massive drone of lapidary detail by the group's accordionist Ben Richter, that thrums, throbs, and glides with surging and ebbing density.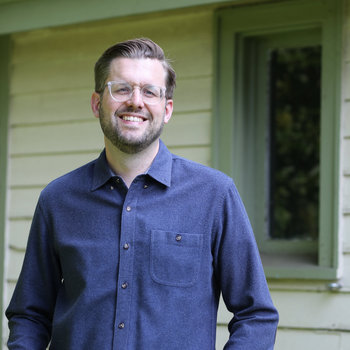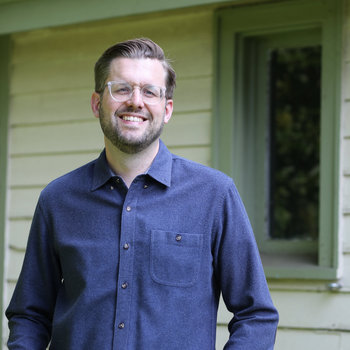 These two gorgeous works by Robert Honstein present a kind of minimalist composition that refuses to be limited by austerity. The title piece is a stunning vehicle for percussionist Doug Perkins, exclusively playing the vibraphone here. The six exquisite movements alternate between deeply contemplative, glacially slow passages with billowing, ghostly overtones, meticulously produced by both precise mallet work and luxuriant bowing, while other movements cleave to a more kinetic sort of minimalism, with technically complex cycling patterns. At times Perkins prepares his instrument with sheets of tin foil, which produce a wonderful, subtle buzz like the sound of a West African mbira, and manila folders, which provide a damping effect. Elsewhere, he bangs his mallets on the outer frame of the instrument for a clanky sensation, with each extended technique deftly enfolded into the orderly flow. Grand Tour is performed with equal poise by pianist Karl Larson. The seven-movement piece reflects on the composer's time in Venice, Italy, but it's less about a tourist's visit than a complicated, internal dialogue with the city. The composition is bookended by two versions of "Per," a fragile string of haunting single notes that hang in the air precariously, but then Larson bangs out the steeplechase motion of "Strada Nuova," setting up a toggling action between spare melancholy and churning movement.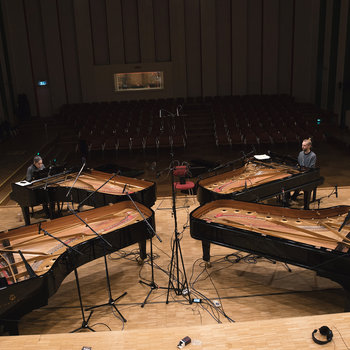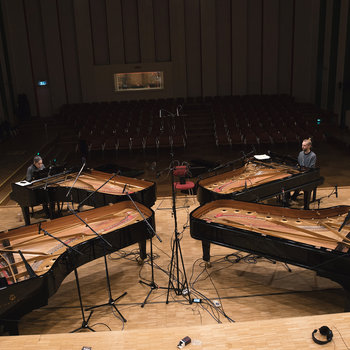 The resurrection and rediscovery of the powerful music composed by Julius Eastman before the gay African-American composer died penniless and homeless in 1990 has been one of the great stories in contemporary classical music over the last few years, and this dynamic Swiss four-piano ensemble has added fuel to the movement with this stunning collection. The Kukuruz Quartet features four of Switzerland's boldest new music pianists, and while they didn't form with the goal of tackling Eastman's work, it has become something of a mission. This beautifully recorded effort allows the rhythmic vitality and electric dynamics of Eastman's work to seethe, simmer, and explode. His "Fugue no. 7" aimed to capture the ringing of European church bells ricocheting across a town with four pianos, and the massive gap between the piano's high and low ends is masterfully exploited to such a purpose; the low end hits here like a crushing bomb. There's almost a punk rock fury to the way one of the ensemble numbers counts off out loud (as Eastman did in his own recording) between sections of the furious yet transcendent epic "Evil N**ger," as waves of meticulously registered lines send sonic shockwaves that practically thrust the listener backwards. On the other hand, "Buddha" is a work of stunning fragility, with inside-the-piano machinations that whisper. The album concludes with a masterful reading of Eastman's classic "Gay Guerilla."
Kronos Quartet and Michael Gordon
Clouded Yellow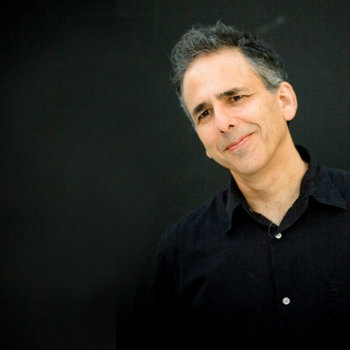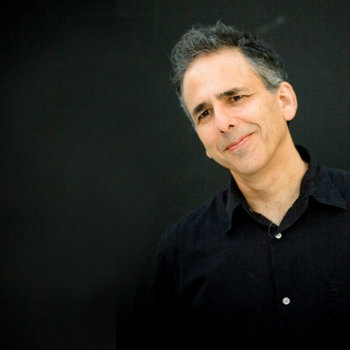 Merch for this release:
Compact Disc (CD)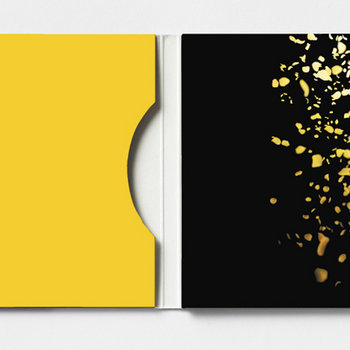 This terrific album looks back on nearly two decades of collaborations between composer Michael Gordon and Kronos Quartet, including the first string quartet he ever wrote, "Potassium," from 2000. Kronos leader David Harrington was taken with Gordon's 1992 piece "Industry," with its rude amplification and electronics, and this quartet begins in a similar sound world, before settling into a gorgeously sweeping, glissando-heavy trek fueled by a driving pulse and charged counterpoint. The title piece, from 2010, is surprisingly jaunty and almost joyful, despite the fact that Gordon wrote it in the wake of his father's passing, although there are haunting streaks of violin that inject some darkness into the conclusion. The title references a butterfly of the same name, and, indeed, its gorgeously fluttering patterns suggest that insect's movement. The other two works embrace a more topical aesthetic. "The Sad Park" incorporates phrases spoken by children to a New York school teacher in the wake of 9/11—Gordon's family lived blocks from the World Trade Center—which he stretches and distorts into slabs of pure, otherworldly sound, fitting them into a sometimes sorrowful, sometimes harrowing four-movement journey that deploys blowing techniques adapted from the great violinists in the Roma ensemble Taraf de Haidouks. "Exalted," written in 2010 and featuring the Young People's Chorus of New York City, taps into a related spirit of mourning.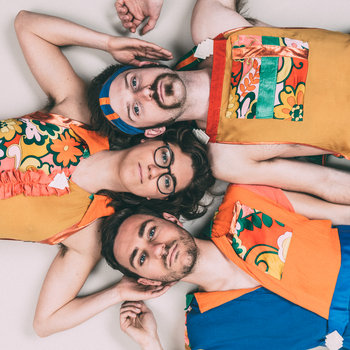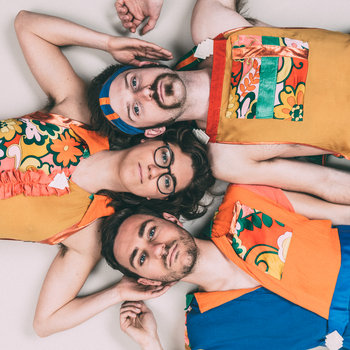 Merch for this release:
Compact Disc (CD)
On their second album, this New York percussion trio further expand their rich palette, exploring and advancing the hypnotic music of Steve Reich through the contemporary influence of Chicago post-rock heroes Tortoise. Amy Garapic and Carson Moody generally hold down propulsive polyrhythms on Strange Paradise's three extended works, with a mix of meaty drumming and vibraphone, while Matt Evans usually fills out the sound field and adds churning melodies on a variety of keyboards. The opening piece, collectively written by the group, expands the timbre with five guest musicians layering guitars and keyboards, splitting the difference between prog-rock and the hypnosis of Terry Riley's '70s output. "Contrails" uses extended bowing to create an ethereal drone that ripples, glides, and disintegrates like its titular subject, giving the listener respite before the trio rips into "Quilts," an epic that fluidly moves through shifting valleys of texture and groove, with Evans holding it together with long organ tones while Garapic and Moody virtually dance on percussion, constantly changing accents and intensity of attack. Many percussion ensembles get bogged down in technical rigor, but Tigue don't let their chops stand in the way of putting listenability first.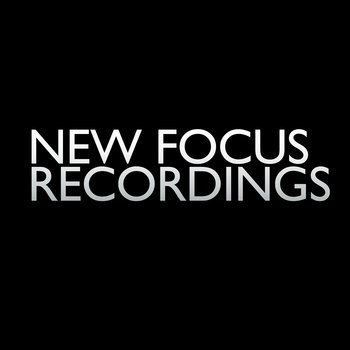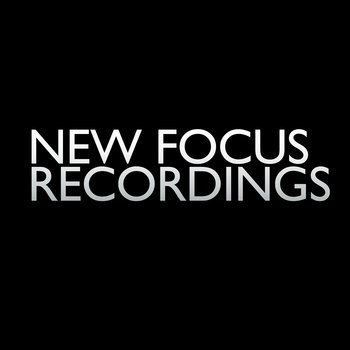 With their third album, Quince Ensemble reinforce their standing as one of the strongest, most forward-looking vocal groups in the U.S., if not the world. Motherland features new work by four female composers. The centerpiece of the album is Jennifer Jolley's oratorio Prisoner of Conscience, which draws its text from the songs of the Russian agit-punk group Pussy Riot as well as transcripts of its infamous show trial—the fourth movement is titled "Putin will teach you how to love (the Motherland)." Amanda DeBoer Bartlett, Kayleigh Butcher, Liz Pearse, and Carrie Henneman Shaw bring a haunting beauty to the piece, delivering a fitting cognitive dissonance to the radical tone of the words. There's even a touch of denatured doo-wop in the movement "Police and Thieves," which draws upon some language from the Junior Murvin tune of the same name, made famous by the Clash. Some of the spoken word sections feel heavy-handed (and a little dull), but the current global politics have reinvigorated the timeliness of the content. The other works swing from the abstract (Gilda Lyons's "Bone Needles," where wordless sounds are woven together with stunning rigor) to fantastical (Laura Steenberge's inventive "The Four Winds," which uses extended techniques like acoustic beating and gorgeous baroque-like melodies in a work exploring different kinds of winds, Biblical phrases, and hijacked language from a science book). The album also includes the gorgeous "Three Erasures" by Cara Haxo.
Oracle Hysterical
Hecuba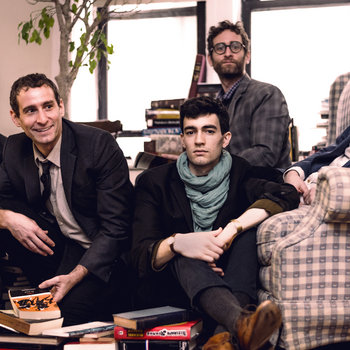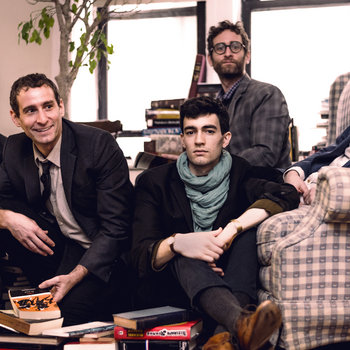 Merch for this release:
Compact Disc (CD)
Oracle Hysterical is a genre-blending ensemble that cleaves closer to rock than classical music in its imaginative interpretations of literary classics, including Shakespeare, Suetonius, Melville, Auden, and the Brothers Grimm; there's a similarity to Shara Nova's ambitious My Brightest Diamond in the project's cross-stylistic sophistication. Hecuba takes its substance and structure from the titular Euripides play, with singer Majel Connery expertly drawing upon a wide swath of approaches—British folk, madrigal, art rock. The lyrics adapt the original play's text for the present. The quartet is joined by So Percussion's Jason Treuting on kit drums, who adds a rhythmic drive to balance the chamber-like arrangements sculpted by bassoonist Brad Balliett, the double bass and viola da gamba of Doug Balliett, and the guitars and keyboards of Elliot Cole. There's a lush, infectious orchestral pop feel to "Where Did You Go," one of several pieces where Cole duets with Connery, but reducing any of the 10 tracks to a specific genre misses the point; the ensemble deftly draw upon centuries of shifting traditions while sounding thoroughly contemporary.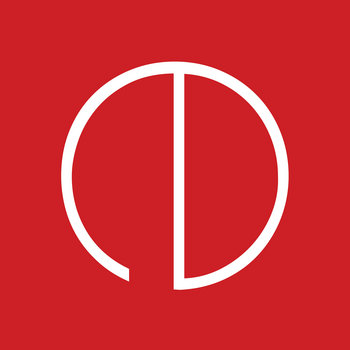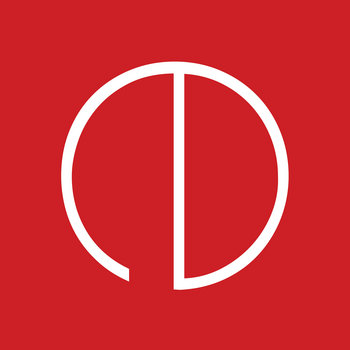 Merch for this release:
Compact Disc (CD)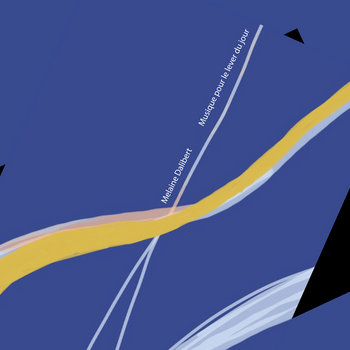 French pianist and composer Melaine Dalibert has gained attention for his performances of works by melodically oriented minimalists like Peter Garland and Michael Vincent Waller, but in the last couple of years his own compositions have been reaching a wider audience through his dazzling 2017 album on the British imprint Another Timbre, Ressac. Musique pour le lever du jour is his eagerly anticipated followup to Ressac, and like the pieces on that previous album, the hour-long titular work deploys algorithms as a structural tool, building what Dalibert calls "space-time blocks" to suggest the stretching and compression of time. The music also draws upon the unpredictability of the natural world, such as the way a drop of water triggers surprising ripples when it strikes a larger liquid body. This gorgeous epic unfolds slowly, with ringing overtones fusing but never muddying the foreground of the single-note patterns Dalibert continually spreads out. He considers it an "endless piece," with no obvious beginning or end. Instead, the focus is placed upon how each delicate phrase follows the next, with lots of repetition and subtle phrase modifications producing a Morton Feldman-like splendor: restrained, ineffable, and gorgeous. In fact, it's almost advisable to treat the performance as an immersive experience, savoring the unhurried melodic patterns and allowing the rich harmonic effects to wash over oneself as a kind of meditative bath.