BEST CONTEMPORARY CLASSICAL
Best of Bandcamp Contemporary Classical: February 2021
By Peter Margasak · March 04, 2021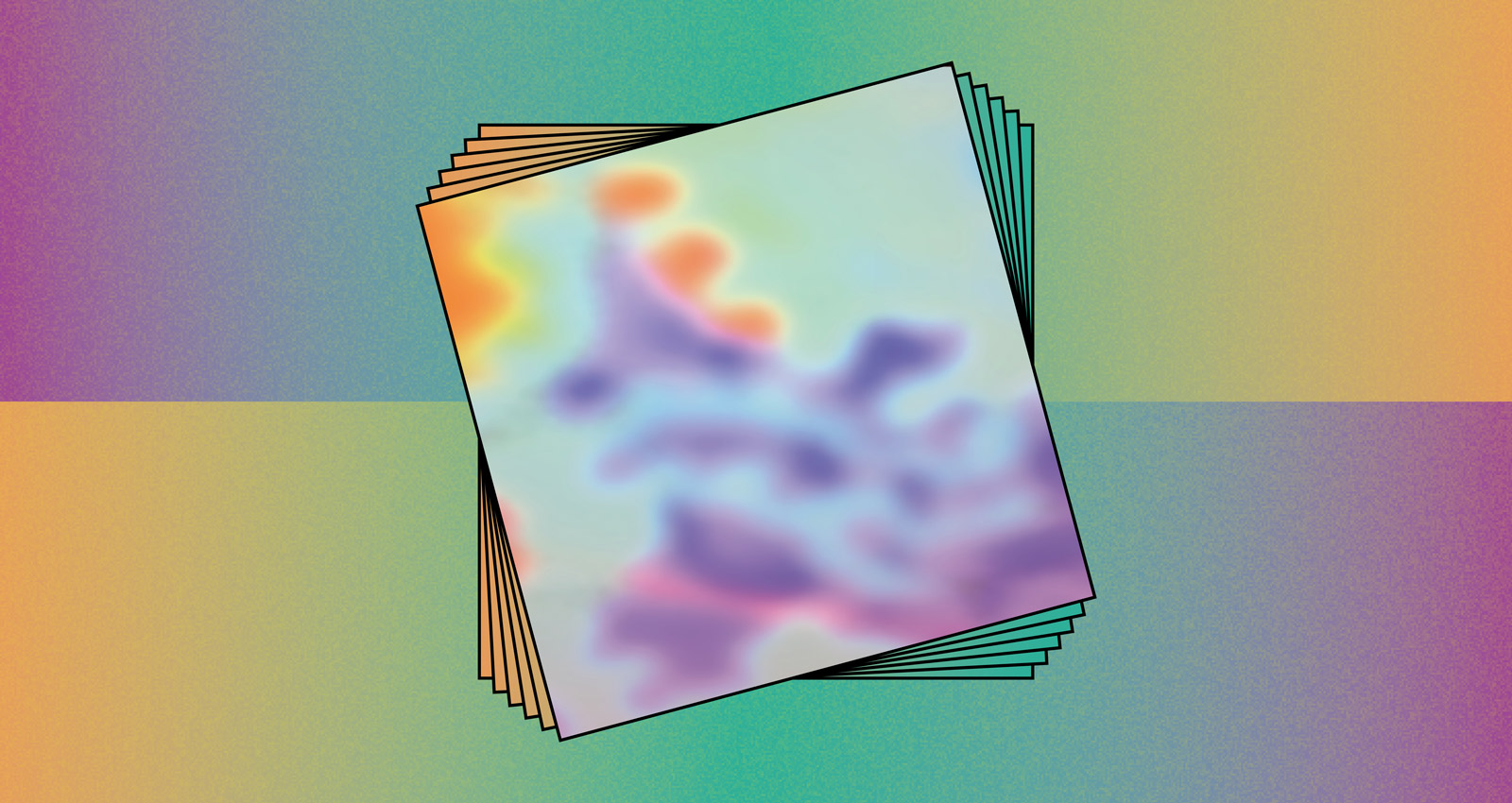 The taxonomy of contemporary classical music—new music, contemporary music, whatever you want to call it—is a thorny issue. But every two months, we'll take a look at some of the best composer-driven music to surface here on Bandcamp, that which makes room for electronic experimentation, improvisation, and powerful takes on old classics.
Yvette Janine Jackson
Freedom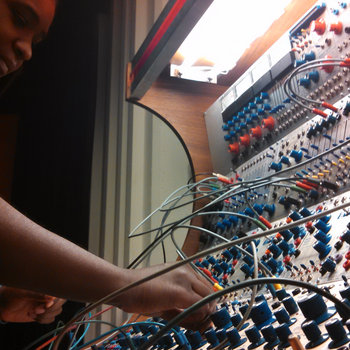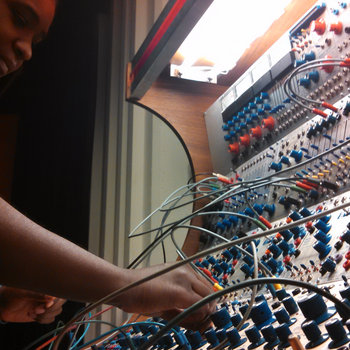 Merch for this release:
Vinyl LP
Composer Yvette Janine Jackson calls the two pieces on Freedom "radio operas," elusive sonic narratives that use electro-acoustic collage to transmit meaning. The only singing on "Destination Freedom" arrives at the end, though, with the words "I want to cross over" imbued with numerous iterations of crossing, from this life to the afterlife, a journey toward freedom, or, most pointedly, the crossing of the enslaved over the Atlantic. The setting is the hold of a slave ship, with the white noise of the sea eventually giving way to a shuffled soundscape that evokes suffering, fear, and paranoia.
Jackson seamlessly blends electronics and largely improvised chamber material in patterns that scramble linear and circular, particularly on "Invisible People," a charged examination of the tension between Barack Obama's evolution on gay marriage and homophobic attitudes in the Black community, deploying speech clips that lay out how political manipulation obscures root problems by fomenting hatred. Here, live band performances infuse the collage with Sun Ra-ish grooves, improvised chamber riffs, sorrowful cello, and ominous bass clarinet swells.
Merch for this release:
Compact Disc (CD)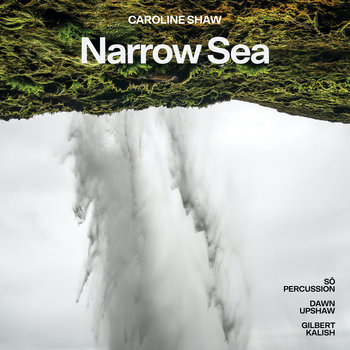 Last year I heard a stunningly beautiful adaptation of American folk music by Caroline Shaw that was part of the radio program Dolly Parton's America. The tunes were from the Sacred Harp—a traditional hymnal of shape-note songs—that she remade with a delicate chamber ensemble. There was something folksy yet sophisticated in her unpolished delivery. On first listen I was a little put off by the operatic precision of Dawn Upshaw, the star who interprets these other Shaw adaptations alongside Sō Percussion and pianist Gil Kalish on Narrow Sea, but I was soon won over by her honeyed radiance and nuance. She brings a gorgeous fluidity and texture to Shaw's lilting, plaintive melodies, which set a series of Sacred Harp lyrics concerned with different sorts of leave-taking—emigration in search of a better life, ascent from an earthly existence to a heavenly one—that feel more resonant than ever.
The members of So Percussion provide endless variety, from shimmering and pulsating tuned percussion, squelchy electronics, liquid gurgles, inside-the-piano machinations, and even wordless vocal harmony, deploying anything from techno-inspired patterns to hydroplaning textures in forging arrangements where you wouldn't expect any sort of percussion. The five-part suite is one of the most beautiful things I've heard in months. The album also includes "Taxidermy," an elegant piece solely featuring Sō Percussion.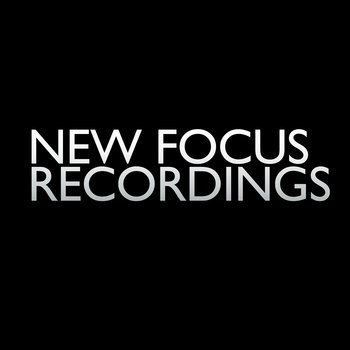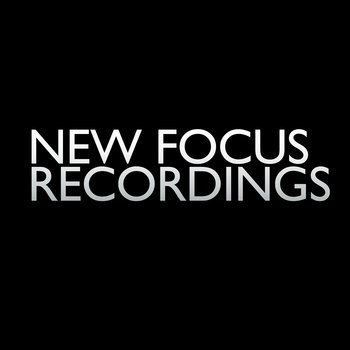 Composer and improviser George Lewis has spent decades exploring the convergence of acoustic and electronic sounds as a nexus for interactive improvisation, scored sounds, and more. His influential late '80s Voyager software developed a system that asked musicians to improvise with a virtual electronic orchestra, which in turn interacts with the performer. Since the '70s, he's rigorously explored and advanced the possibilities for electro-acoustic music, perpetually rooted in improvisational practice.
The three solo pieces featured on this new collection are scored, with each musician applying extended techniques within software created by Damon Holzborn: a sonic hall of mirrors that refracts, distorts and pivots from their gestures and sounds. The electronic sounds around Claire Chase's flute on "Emergent" generate a multi-layered array of flutters, trills, and swoops that place her as the featured member of a virtual ensemble. "Not Alone" is a visceral solo cello piece composed with the improviser Abdul Wadud in mind—his only solo album was titled By Myself—performed with athletic, virtuosic precision by Seth Parker Woods. Here the electronic element is less predictable, creating exciting dissonances and harmonies that veer in and out of focus. The album closes with "Seismologic," a wild piece written for bassoonist Dana Jessen that explores a dizzying wide palette, summoning a virtual catalog of non-"musical" sounds, whether animal- or machine-made. The trilogy reveals the composer's undiminished imagination with interactive computer music, applied by a new generation of sonic explorers.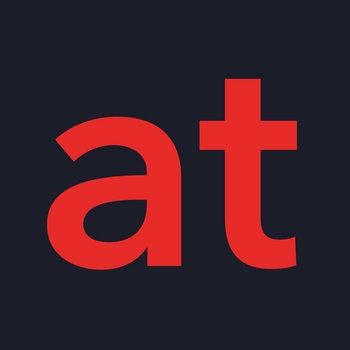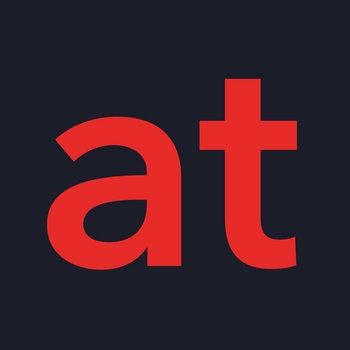 Merch for this release:
Compact Disc (CD)
Hlaholika is the second superb portrait album of Slovak composer Adrián Demoč from the Another Timbre label, and like its predecessor, Žiadba, the majority of the works are played with delicate care and great nuance by the British ensemble Apartment House. Demoč often locates profound eloquence using the simplest materials. The opening piece "Ma fin est mon commencement," borrowing the title of a gorgeous Machaut piece, charts a patient series of melodic movement that evokes a Medieval stateliness, between Reiad Chibah's viola and Heather Roche's clarinet. Each gracefully etched note comes on the same beat as Mark Knoop's static, single-pitch piano part for more than ten minutes, until a delicious, glacial denouement.
The oldest piece, "Lešenie k zahĺbeniu"—performed by students from Brno in the Czech Republic in 2005—casts its charm using a single chord, rigorously broken up in duration and voiced in an ever-shifting blend of timbre and vibrato of different intensities—an inward examination that balances rigor with dreaminess. The stunning centerpiece is the title composition, an unusual quintet with short piano and clarinet tones piercing a series of bracing swells voiced on violin, viola, and bass. The music is all gorgeously meditative and schematic, but it never bypasses the pleasure of melody.
Iceland Symphony Orchestra
Occurrence
Merch for this release:
Compact Disc (CD)
The third and final installment of a series of recent Icelandic music performed by the Iceland Symphony Orchestra and conducted by one of the country's most gifted contemporary composers, Daniel Bjarnason, Occurrence both supports and argues against a tightly defined national aesthetic. The opening work, Bjarnason's own "Violin Concerto," featuring Finish soloist Pekka Kuusisto, who injects homey whistling and folk-ish overtones through rustic pizz on his retuned instrument, occasionally presents the sort of meditative drones that we've come to associate with a lot of new music from Iceland, but he also draws upon a rumbling orchestral drama and stentorian polyphony that isn't often heard in the country's modern music. Naturally, the reality is always more complex than such thumbnail reductions.
While most of the other pieces are less frenetic, they do explore different methods: "Flutter," by Þuríður Jónsdóttir, applies field recordings of grasshoppers and crickets in a piece composed to honor the 100th anniversary of Olivier Messiaen—who famously drew from birdsong—to create an unexpected sonic glaze for the acrobatics of flute soloist Mario Caroli. "Lendh," by Veroníque Vaka, a Canadian who remained in Iceland after her studies, deploys the expansive range of a symphony to elucidate her sonic portrait of a geothermal region of Krýsuvík, drifting between serenity and tension.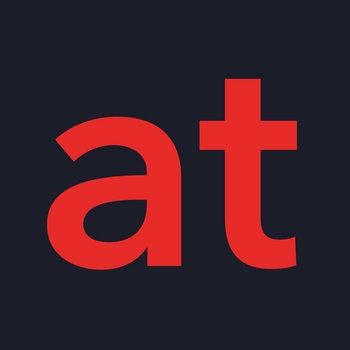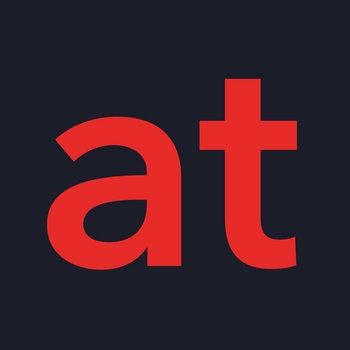 Merch for this release:
Compact Disc (CD)
Composer Michael Winter, a disciple of CalArts genius James Tenney, wrote this stirring piece for the excellent México City ensemble Liminar. Winter uses a seven-voice canon with a deliberately narrow change in timbre, with five winds and two strings as a starting point, but warps the structure to produce an endlessly morphing cascade of harmony. As each part cycles in increasingly complex ways the perspective on the spry counterpoint is continually altered, as slashing lines and calmly unfolding ones coalesce and collide in ever-shifting ways.
Using an algorithm he discovered in a book by Jörg Arndt, Winter was able to transform his raw canon idea into an absorbing piece of music, with each instrumentalist decreasing their tempo as a new voice returns to the top, giving Single Track, named for the mathematic property Winter used, a delicious flux and propulsion. As the pulse and twitch of the patterns grow less aggressive, a thick mass of droning harmony swells the sound field, as if drowning out the rhythmic element. Lots of minimal pieces transport the listener to a new place without them being fully aware of the journey, but rarely is the trek so pleasurable.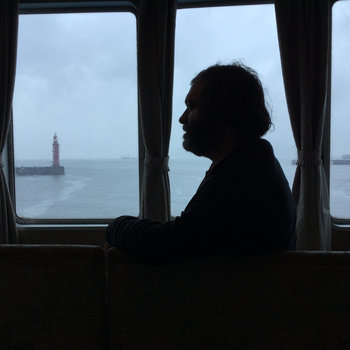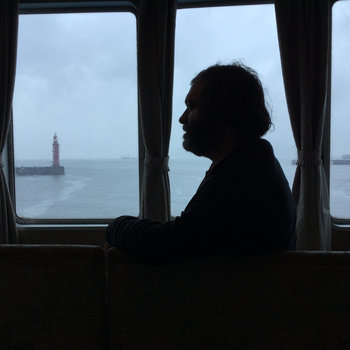 Last year Jim O'Rourke explained his latest compositional focus in an interview published by Tone Glow, discussing how he used the expanding research field of music information retrieval (MIR)—a technology used in sound-identification apps like Shazam, among many other applications—to create the piece "So You Want to Write a Fugue," which submitted Glenn Gould's first iconic take on Bach's "Goldberg Variations" to a rigorous analysis using Fast Fourier transform. As O'Rourke said, "Depending on the sample rate you're working at, you're cutting up music into slices of time, almost like plastic overlays. It's kind of like when you see those things when you make slices of the brain and you're putting see-through, plastic pieces on top of each other for each slice."
He software-altered the results, creating a score for piano that turns the original upside down, although O'Rourke is far more interested in the process than trying to fuck with Gould. "Six Views of a Secret" uses some of the same processes, but dispatches with a pre-existing template. The 41-minute work contains six delicate movements with a much wider sonic profile, although it was originally created for piano. O'Rourke manipulated the data, meticulously mapping different frequencies to construct a synthetic suite of chamber music, stunning in its repose, haunting atmosphere, and sorrowful melodic drift. Here's hoping this isn't his last experiment using this practice.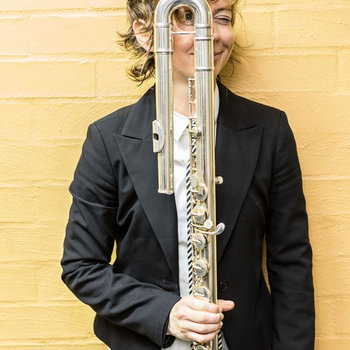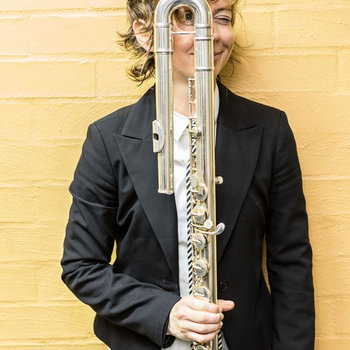 In 2013 the flutist Claire Chase initiated an ambitious project to expand the experimental repertoire for her instrument, launching a 24-year endeavor named for the iconic 1936 solo flute composition by Edgard Varèse: "Density 21.5." The effort is planned to culminate in 2036, the centennial of the Varèse piece. She recently released the first five volumes of the project—featured on a four-CD set and available as individual digital albums.
Chase has commissioned a diverse array of composers, providing her with an impressive variety of approaches, sonic profiles, and conceptual ideas. "Pan" is an evening-length adaptation of the goat-god myth written for flute and electronics by Marcos Balter, featured as part v, while "Emergent," on parts i & ii, is a George Lewis piece (also featured on his own album, The Recombinant Trilogy, covered above). The five works on the fourth part are as diverse as they come, including "Bertha's Lair" by Tyshawn Sorey, a flute and duo excursion spiked with improvisation; "Five Empty Chambers," by Vijay Iyer, in which the flutist navigates a percussive landscape built from samples of her own extended techniques; and "The Stimulus of Loss," by Suzanne Farrin, where her lines are shadowed, buffeted, and haunted by the eerie sounds of the ondes Martenot.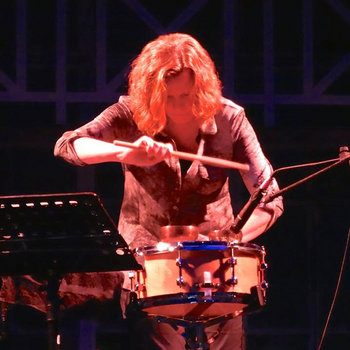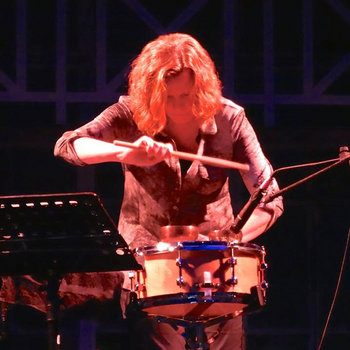 Merch for this release:
Compact Disc (CD)
Patti Cudd has spent her career helping composers to open up new possibilities for percussion music, and this varied collection serves up eight beguiling commissions that deploy interactive electronics and AI procedures to not only respond and process her virtuosic live playing, but, in some cases, to force her to forge spontaneous responses to unexpected input thrown her way by software. While percussion music can be rigid in its complicated technical demands, many of these composers have created scores that draw upon her experience and agility in a way that can make every performance different.
Brett Masteller's "BowMu STUCK MoBue" allows Cudd to determine instrumentation as she follows a score sectioned as "bowed, muted, struck, bowed" with a generative score fueled by real-time analysis of her performance. Chris Mercer's "Lost in Translation" requires her to replicate what she hears in an algorithmic score through headphones. Her execution erases any sort of latency or inaction one might expect. Other pieces are more defined, like the ghatam patterns she plays on Gene Pritsker's "Melting Pot," its tripartite structure shaped by samples of women singing from R&B, Serbian traditional music, and opera.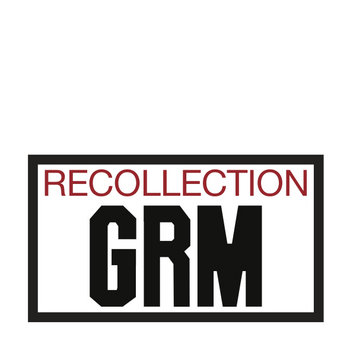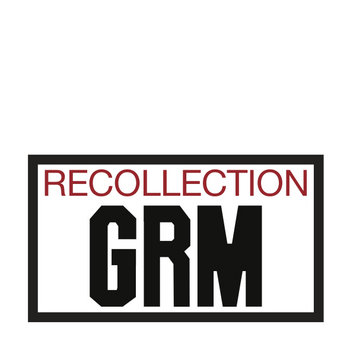 Michèle Bokanowski is a French practitioner of electro-acoustic music whose career was diverted to sound from studying philosophy at age 22, when she encountered a book by musique concrète doyen, Pierre Schaeffer. Intrigued, she went on to study under Michel Puig and Éliane Radigue. Through sonic abstraction and repetition—complementing tape manipulations of acoustic sources with the use of looped audio patterns, a defining quality of her work since the '70s—she's composed concert music, as well as collaborating with dancers, theater companies, and filmmakers, including the work of her husband Patrick Bokanowski. "Battements solaires," one of two excellent 21st century works featured here, served as the soundtrack for Bokanowski's 2008 experimental film of the same name. The piece is a patiently unfolding stream of pulsating static and ominous synth washes that drift and billow, occasionally punched by an elusive electronic wallop that almost resets the action with each appearance.
"Rhapsodia" is from 2018, and it feels akin to the aqueous, glitchy ambient music of the '90s, occupying its 17-minute length with looping, time-frozen patterns that push and pull against dreamy string-like glosses that float on top or sporadically get churned into the same sort of fractal cycling beneath. There's an inviting, washed-out warmth to the piece that belies its ever-morphing foundation.