BEST CONTEMPORARY CLASSICAL
Best of Bandcamp Contemporary Classical: February 2018
By Peter Margasak · February 26, 2018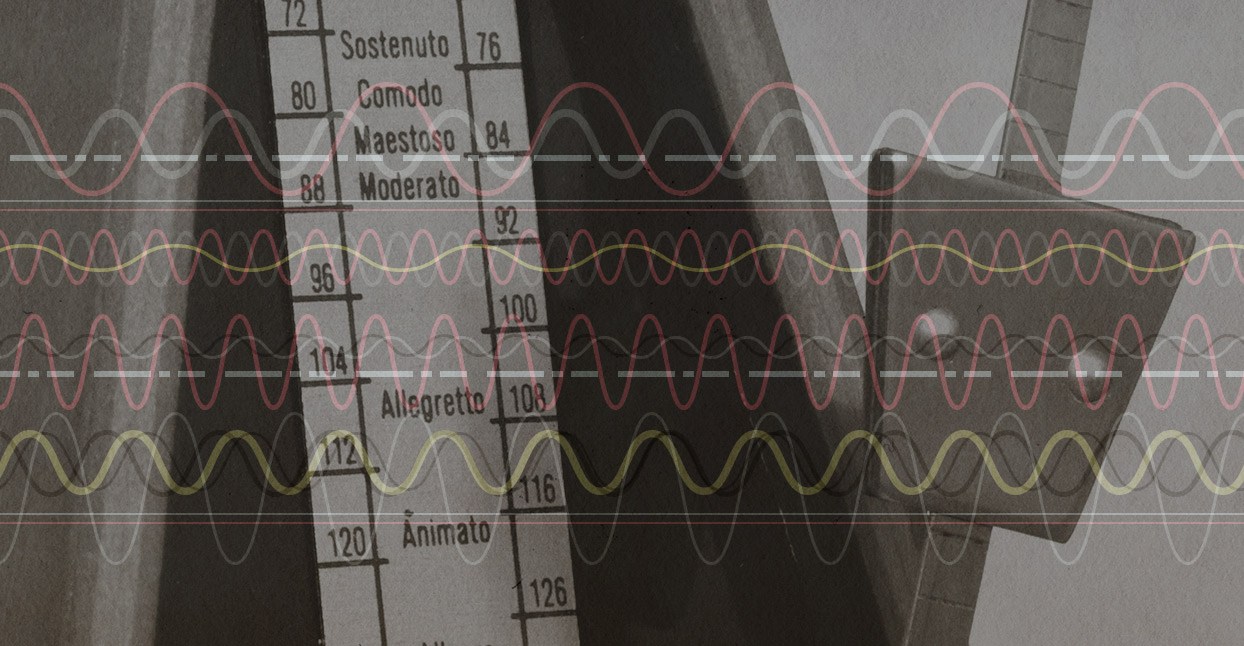 The taxonomy of contemporary classical music—new music, contemporary music, whatever you want to call it—is a thorny issue. But every two months, we'll take a look at some of the best composer-driven music to surface here on Bandcamp, that which makes room for electronic experimentation, improvisation, and powerful takes on old classics.
Merch for this release: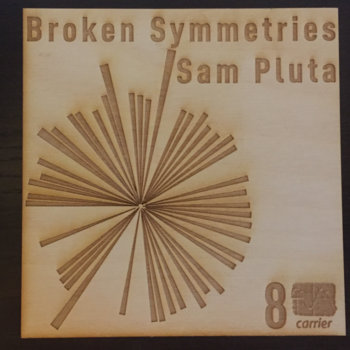 Sam Pluta is an odd duck, a composer who's also a top-notch improviser, and is known for his work with people like Evan Parker, Ingrid Laubrock, and Peter Evans. He uses electronics, transforming acoustic signals at what feels like the speed of light. This dazzling collection features writing done for four different instrumental groupings in which his contributions include, in shifting degrees, algorithmic electronic responses, live manipulations, improvisation, and notes on a page. "Hydra" is a dizzying hall of mirrors trio with pianist Eric Wubbels and violinist Josh Modney—all three of them are core members of the daring Wet Ink Ensemble, who also interpret his grueling title piece here—where each musician unleashes spontaneous lines and extended techniques that run off the staff paper. It's a breathless balancing act; Pluta's signal processing pushes back against the intense instrumentation. "Delay/Line" is for the remarkable Amsterdam-based flutist Anne La Berge; in it, her serene, glissando long tones began to double back on another through meticulous digital delay, generating heady psychoacoustic effects that fill the listening space with a wonderful sense of disorientation. Things get even more visceral on "Chain Reactions/Five Events," featuring Mivos Quartet, who start out interactively improvising with scratch notes and dark long tones, before a composed section sends everything to a hurtling climax.
Alexander Sigman
Fcremap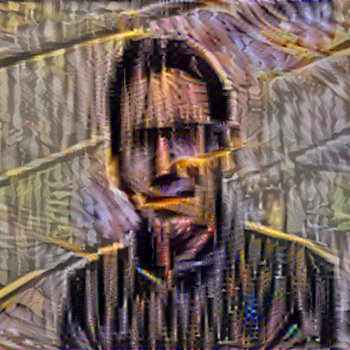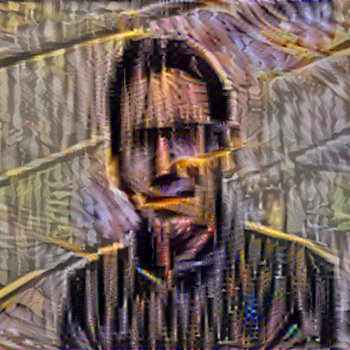 Composer Alexander Sigman worked with Korean visual artist Eunjung Hwang on an animation called Future Creatures in 2013, and after percussionist Eric Derr saw this work, he requested a new solo piece that would include visual and sonic elements from it. The process led the composer to score a series of works—the album title fcremap blends the initials of the animation with "remap"—using a recombinant approach. The various pieces here blend new writing and lacerating electronic layers with actual sound from the animation, as well as sonic translations of Hwang's visual creation. For Derr's piece "fcremaperc"—"perc" for percussion, natch—that actualization transmits those translations via transducers embedded in various parts of the percussion setup (metal sheet, snare drum, and zither). Further, on some pieces including two versions of "fcremap'dB," created for the excellent Australian group Decibel New Music Ensemble, images from Hwang's animation are projected as an additional, interactive part of the score. Beyond the pieces for Derr and Decibel, there are woozy pieces for flute and violin (played here by Laura Faoro and Takao Hyakkutome) and prepared piano (Frederik Croene). If all of those source ideas seem a bit heady and dry, well, don't worry, because an academic background isn't necessary to enjoy this intensely fricative music.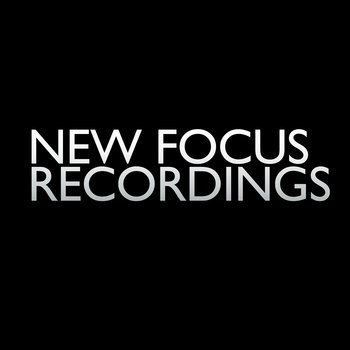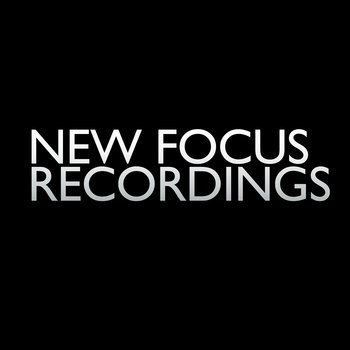 The bassoon is a tough instrument to both play and to compose music for, but Rebekah Heller, recently named co-artistic director of New York's International Contemporary Ensemble, has spent years expanding those possibilities. Her second solo album features four disparate commissions for her unwieldy instrument, two of which enhance her agile machinations with electronics or tape, while the other pair feature her playing without any extras. Rand Steiger's tour-de-force "Concatenation" asks Heller to lay out seven different concepts in a row, some of which contort gyrating low-to-high passages with wild electronic refractions before they start interacting with one another in a delirious interactive fashion the composer dubs "nested etudes." Dai Fujikura's "Following" comes next, casting a lyric, deeply melancholy spirit that beautifully exploits the bassoon's often sorrowful timbre, while Jason Eckardt's "A Compendium of Catskill Native Botanicals" is another purely acoustic piece that attempts to meditate upon the spirit of a species indigenous to his current home, with passages of curiosity and passages of placidity. The collection ends with Felipe Lara's intense title piece—named after the Portuguese name for Heller's instrument—a dazzling journey through multi-tracked air-escaping-balloon wheezing, lush orchestral sweeps, and dive-bomb glissandos with Heller toggling between tender melody and brusque percussive effects.
Carmina Escobar
Tzatzi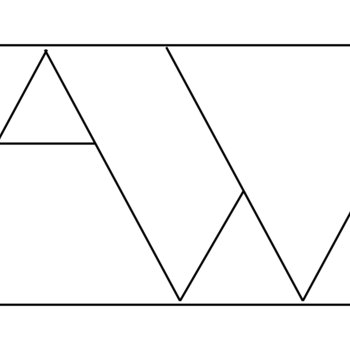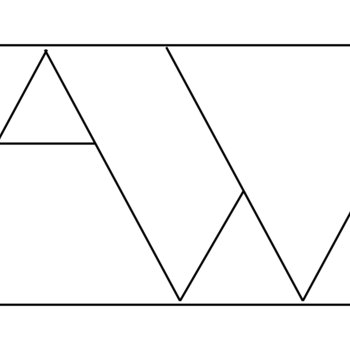 Carmina Escobar, an L.A.-based sound artist from Mexico, uses her voice in dazzling ways here, transforming vocal fry, glottal stops, and other ancillary, incidental mouth noises as gripping raw material for neatly structured excursions. This solo album features two multipartite works, both fueled by juddering sibilance and animalistic breath-utterances. "Recognition Exercises" treats her extended vocal techniques with a three-second delay; she employs various unnamed objects in front of the mouth as a filters or refractors, whether blowing across the opening of a bottle, or into something flat. There are lacerating, low end percussive splatters, dramatic inhalations and exhalations, upper register cries, monster growls, bird-like cries, and other swooping shapes that make Joan La Barbara's early work sound polite. The final part adds overtone singing to the mix, unleashing waves to whistle-kissed drones. The five-part "Cihuanahualli" explores similar terrain—all of the movement titles are in Nahuatl, an indigenous Mexican language—but opts for electronic filters and layers of feedback to manipulate her instrument, generating a significantly harsher, noisier attack. Escobar's voice remains in total control; she carefully harnesses piercing white noise and industrial hums to blend with dynamic extremes of her own acoustic howls and long tones, even as her utterances are obscured within a writhing, viscous din.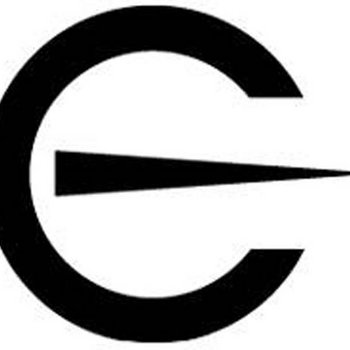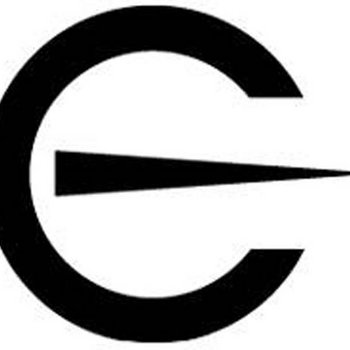 Merch for this release:
Compact Disc (CD)
This epic six-hour tape piece was made in 1998, but only recently released. It's an extreme (and effective!) work by a Swiss composer that asks the listener to allow for shifts in their own perceptions of sound and music. Using field recordings made in a Berlin park in 1997, Frey surrounds short snippets, between one and 30 seconds in length, with extended silence. As the piece unfolds, one's sense of time evaporates, and the alternating play of sound and silence takes on an epic scale. Those silences, some lasting upwards of 10 minutes, make each shard of field recordings mean something different. The general whir of the urban soundscape begins to emit environmental rhythms and harmonies—to say nothing of specific details like chirping birds, passing cars, or a jet flying overhead, that become more distinct and crystallized with time. The memory of the listener struggles to recall fleeting particulars as moments of silence occur, and the next sonic event can either wipe away those decaying traces or trigger recall. For the pieces to work we must submit to it, but that investment yields dividends—it's an immersive experience that can alter the way we experience sound. Naturally, considering its duration, there are many ways to experience the piece—and all of them can affect the way we hear.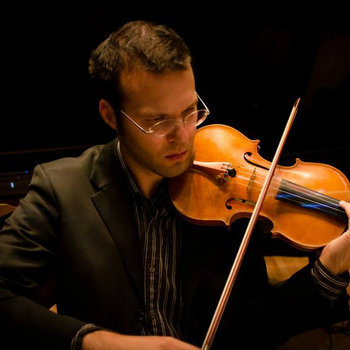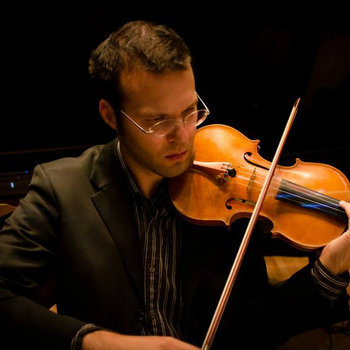 This ensemble is helmed by the remarkable violinist Erik Carlson, a stellar musician devoted to under-recognized classics of the 20th century as well as fiercely experimental contemporary work. Joined by fellow violinist Christopher Otto of Jack Quartet, cellist Michael Nicolas of Brooklyn Rider, and violist Norman Sifronsky, they convened specifically to record the sadly overlooked string quartets of Milton Babbitt, a serialist still known best for the pioneering electronic and tape music he created beginning in the early 1960s at the Columbia-Princeton Electronic Music Center, where he was an early director. But Babbitt wrote lots of music for acoustic instruments too, and these thorny string quartets—he wrote six, but withdrew the first from 1948 before it was every performed or published, with the final one finished in 1993—stand among his strongest compositions.
Remarkably, this endeavor is the first time all of the quartets have been recorded by a single group and gathered in one place. The works are dense, detail-packed, and technically challenging, enfolding 12-tone ideas within alternating pizzicato passages in wildly jagged, angular tangles, sorrowful sustained bowing, and shorter arco parts in constant, rapid-fire motion. As a collection, it's a daunting, demanding listen, which suggests taking on the quartets one at a time, and giving the mind space to absorb them, but there's no question that this is a landmark achievement that deserves much wider notice.
Merch for this release:
Compact Disc (CD)
On this epic work for string quartet and electronics, composer Eric Wubbels explores scordatura tuning, working with Mivos Quartet to investigate various sonic phenomena. He has written that the tuning is "derived from four very low fundamentals, and the harmonic field generated from the intersection of these four fundamentals, their 16 open-string 'partials,' and the harmonic series ascending from each of these 16 strings ('partials of partials') serves as the sonic fabric, the 'skin' of the piece." I won't pretend that I understand that, but I can say that the music is thrilling in its tactile grit and its use of psychoacoustic effects like beating—where interference between notes forms rhythmic patterns. The vibrant embrace of overtones is enhanced by electronics controlled by Wubbels—who is also a fantastic pianist and a key member of New York's Wet Ink Ensemble—and Bryan Jacobs of Ensemble Pamplemousse, processing the striated long tones of the strings in real time, and letting the granular analysis unfold in eerie, aqueous tendrils of sound. The bulk of the piece arrives in a series of "panels" that rework the same material but focus on different elements of sound and time. The final "panel" is a wild hybrid of all of those ideas taken in one exhilarating rush of overlapping information.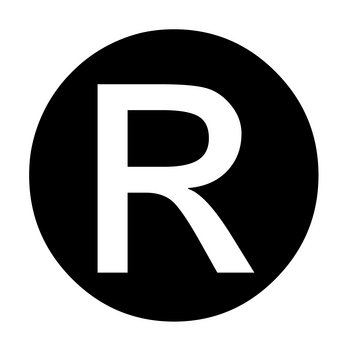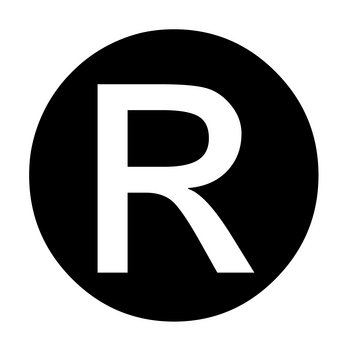 Dutch composer Dante Boon is a rising figure in experimental music, a key advocate of the post-Cagean minimalism of the Wandelweiser collective. Recently, he's begun working as a conductor, but perhaps his most effective work thus far—he's just 44—has been his astute and refined work as a pianist interpreting the work not only of established figures like Morton Feldman, Philip Corner, and Jürg Frey, but with much younger composers. This intimate live performance—where the delicacy of the music can't help but be pierced by the occasional cough or rustle—includes, "lose verbunden," a lovely work by veteran German Wandelweiser member Eva-Maria Houben, but the other five pieces were composed by an international cast who were all unknown to me beforehand. Boon brings a masterful touch and exquisite timing to each work, tracing out the slow-moving shapes, haunting melodies, and ripe harmonies with empathic ardor. Whether tackling "Die von Blumen reich ich dir," a skeletal gem by the young Baltimore composer Coleman Zurkowski, who extends a melodic generosity through tenderly cascading chords, or "Untitled (for Antoine Beuger)," a pensive drift through post-Feldman reflection by the Venezuelan composer Gil Sansón, Boon brings heightened precision to every reading, transforming the smallest gestures into something profound, the prettiest passages into the sublime, and the darkest moments into the surreal.
Merch for this release:
Vinyl LP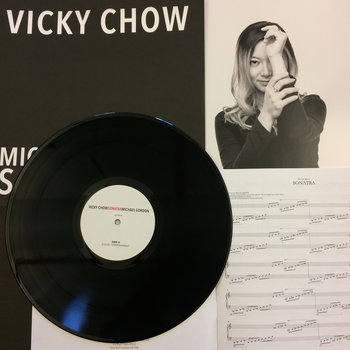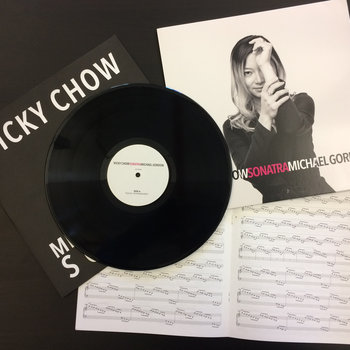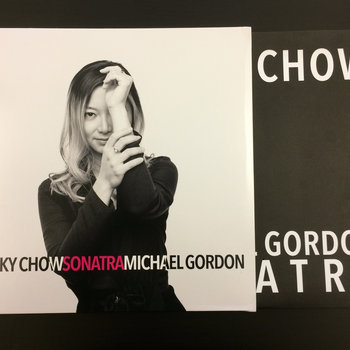 Over the last few decades, New York composer Michael Gordon has steadfastly advanced the cause of classic minimalism, following in the footsteps of Glass, Reich, and Reilly. But nothing he's ever done has riveted me like "Sonatra," a demanding solo piano gem in sonata form—actually "somewhere between sonata and Sinatra," the composer has written—played here by Vicky Chow of Bang on a Can All-Stars. Long skeins of notes cascade down the length of the piano in major and minor third intervals in breathlessly exhilarating fashion. With each cycle, the patterns begin to shift almost imperceptibly. During the second section, Chow digs into the right side of the piano, delivering glassy notes with numbing precision—there's a jazz-like virtuosity in the percussiveness—and when notes begin heading downward, there's the sensation of Nat King Cole's charming melodic touch, albeit with a razor-like drive and maniacal, tightly-coiled heft.
Describing his own piece, Gordon has written, "Eventually they start cascading and intersperse with glissandos half the length of the keyboard, sounding to me like the performer has at least four hands." It's an accurate observation. The second half of the album is the same piece played on a piano using just intonation—actually a melding of two different just tunings developed by keyboardist Wendy Carlos. For ears used to Western tuning, this system always sounds a bit off at first, but as the piece gallops along, the listener adjusts, and begins to absorb mind-warping psychoacoustic effects that recast the piece in a whole new light.
Maxime Corbeil-Perron
Polychrome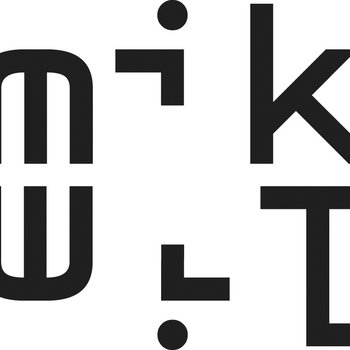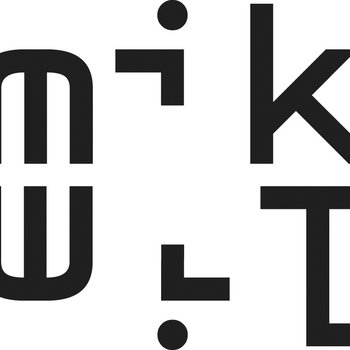 Montreal composer and sound artist Maxime Corbeil-Perron—who also works extensively with moving images—delivers two instinctive works on this richly nuanced album, one fully composed, the other improvised (but with a rigor that might suggest he'd written everything). "Cubic" is an acousmatic piece—a purely electronic work that can only be presented through loudspeakers, rather than actively performed—and it draws upon samples from old vinyl records as raw sound objects, although he lassoed surface noise rather than actual music, and while it embraces techno roots, this work eschews any easy stylistic tag. Corbeil-Perron crafts a dynamic series of events and elements—tiny squiggles, quasi-orchestral swells that conjure deep space, and violent sound flashes—to create an almost filmic journey. The seven movements of "Polychrome" were improvised during a residency at Signal Culture in Oswego, New York, and it's tough to determine the provenance of the fast-moving vignettes with a more austere design than the opening piece, but they're no less exciting and physical.
-Peter Margasak