BEST CONTEMPORARY CLASSICAL
Best of Bandcamp Contemporary Classical: August 2021
By Peter Margasak · September 01, 2021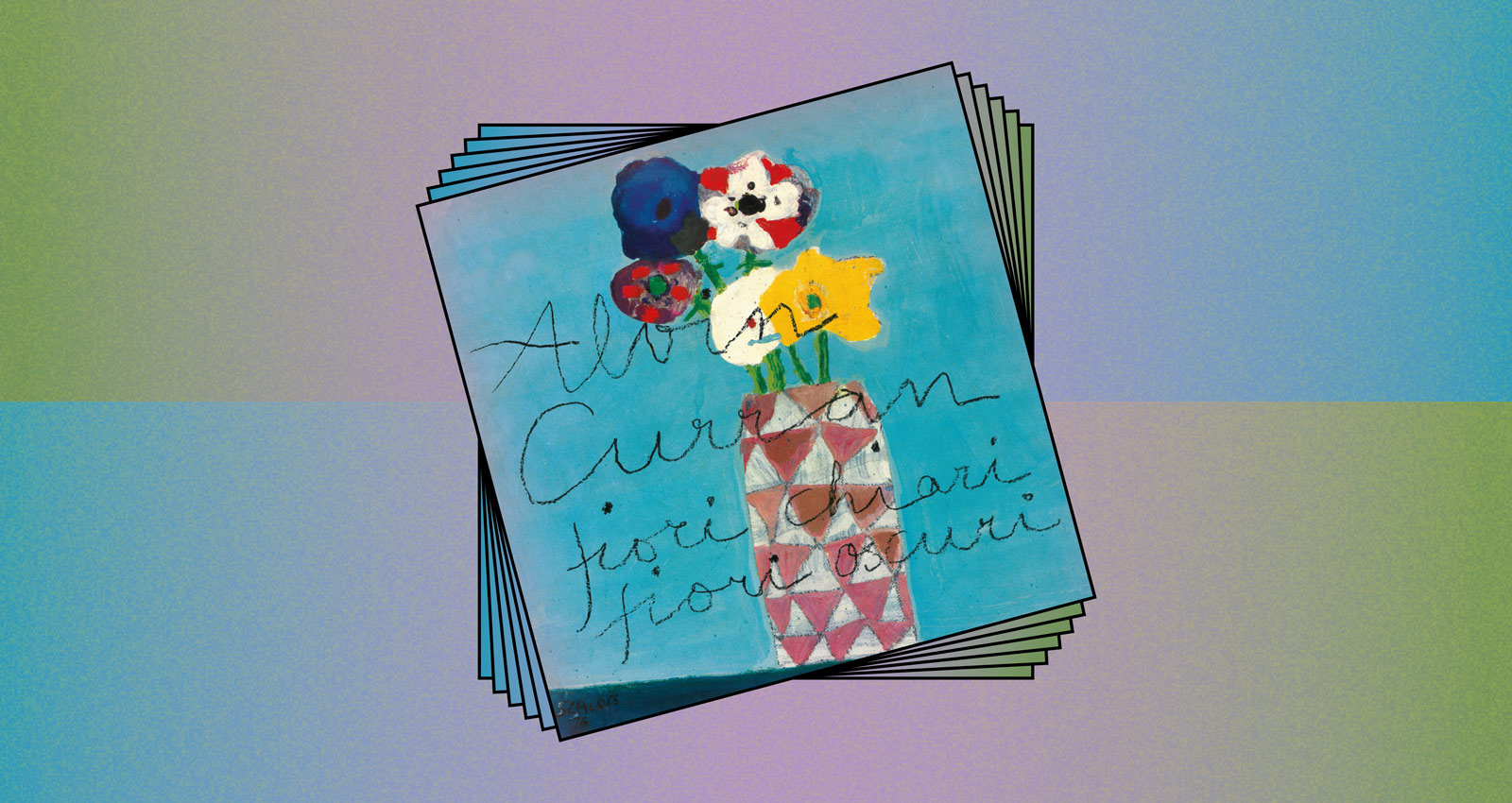 The taxonomy of contemporary classical music—new music, contemporary music, whatever you want to call it—is a thorny issue. But every two months, we'll take a look at some of the best composer-driven music to surface here on Bandcamp, that which makes room for electronic experimentation, improvisation, and powerful takes on old classics.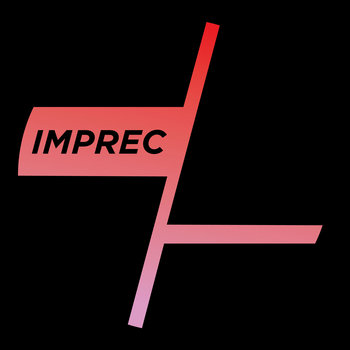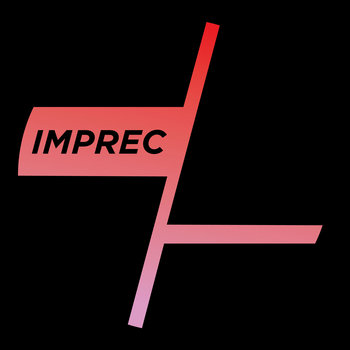 One of Danish composer Niels Lyhne Løkkegaard's key fascinations is exploring how massed groups of a single instrument can mess with our perception of sound. To use his own example, a roomful of conversing people is usually perceived as an indecipherable din rather than a set of exchanges. On this absorbing recording he applies that methodology in two related scenarios. "Music for 19 Clarinets" is an extended, uninterrupted blanket of trilling and static reeds: a high-pitched, siren-like pile of sound where no individual voice is perceptible. Of course, human imperfection means that there are some minor flubs, which to me, lend the piece a bit of character without detracting from Løkkegaard's aim. "Music for 19 Bass Clarinets" applies the same concept to the lower reed, and the results are darker and a bit rheumy, but no less beguiling. Maybe it's due to the pandemic, but there have been a bunch of pieces in which a single musician overdubs the same or similar parts like this; Løkkegaard's stands out, in part because he enlisted 19 terrific Danish improvisers and contemporary musicians to bring this to fruition.
Spektral Quartet
Enigma 
Merch for this release:
Compact Disc (CD)
Icelandic composer Anna Thorvaldsdottir has consistently evoked the sounds and vistas of the natural world in her instrumental writing—the fecund valleys and stark coasts of her homeland, in particular—and her first string quartet is no exception. Masterfully performed by Chicago's Spektral Quartet, this three-movement gem balances astringent abstraction—including unpitched noises and percussive extended techniques—with melancholic grandeur, often voicing those polarities at once. The aptly titled Enigma is fueled by a sense of mystery, translating sounds foreign and familiar to our holistic experiences on Earth in order to deliberately smear the line between the quotidian and the sublime. Sounds from each side of the divide overlap, collide, and inform one another, producing a deliciously ambiguous trip that seems apropos for our fraught times. Despite the emotional uncertainty some passages transmit, spiked as they are with dissonance and brittleness, there's an abiding humanity at the heart of the music that provides a guiding light.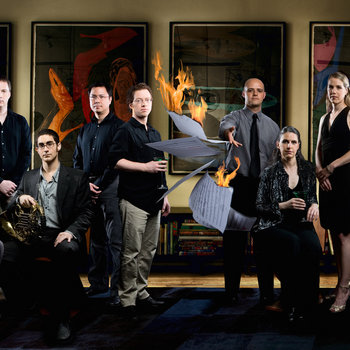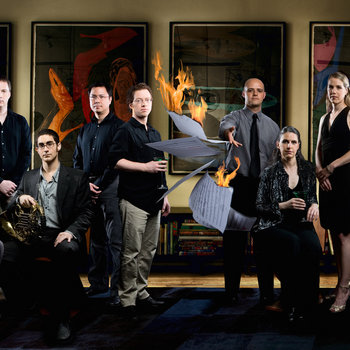 Merch for this release:
Compact Disc (CD)
Alarm Will Sound has earned a reputation for performing music well outside the confines of conventional new music, whether adapting pieces by Aphex Twin or collaborating with Eartheater. On this staggering new double album the ensemble engages with the indefinable music of Tyshawn Sorey, a musician-composer whose diverse output privileges stylistic mobility. The epic For George Lewis takes inspiration from its titular subject, an important mentor for Sorey in countless ways.
In the words of the composer, the fully notated work "contains a great deal of density and instrumental activity that is juxtaposed with accumulating gestures, layering processes, and painstaking attention given to time, while remaining still and static in its character." Indeed, throughout its 53 minutes, the piece seems to levitate in place. Digging beneath its deceptively placid surface is a surfeit of detail, melodic fragments, and shifting harmony, as smaller internal instrumental groupings interact, mutate, and resolve within a larger microcosm that's riddled with tension. Two versions of "Autoschediasms," which is less a composition than a method of conduction á la Lawrence D. "Butch" Morris, reveal not only the spontaneous fluidity of Sorey's musicality, but his ability to extract stunning fits of improvisation from musicians not devoted to the practice. Astonishingly, the second version was recorded virtually during the lockdown, with the composer using his various cueing devices and instructions over video. A subtle masterpiece.
Phill Niblock
NuDaf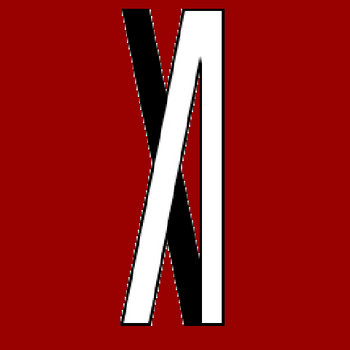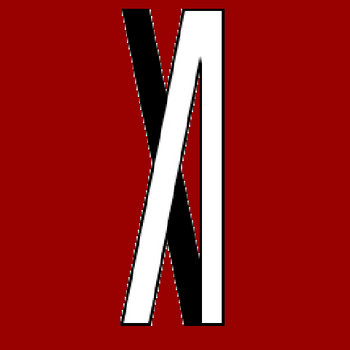 Merch for this release:
Compact Disc (CD)
One thing that's long distinguished the extended drones of composer Phill Niblock is their crushing density and volume, both crucial ingredients for the psychoacoustic qualities in his work to truly take flight. This astonishing new work created with the bassoonist Dafne Vicente-Sandoval is not only one of his longest works ever—clocking in at 65 minutes—more strikingly, it's also one of his gentlest and most captivating. In 2015, Vicente-Sandoval recorded a series of long tones and multiphonic sounds at a Cologne studio with musician and composer Marcus Schmickler, which were later assembled by Niblock at his Experimental Intermedia in New York.
NuDaf is far less reliant on the sort of accretion that usually marks the composer's music, and it's not hard to discern the various parts at work and how they switch position and roles. There's the perpetual richly striated drone, but above that the focal point seems elusive. There are pure tones heard singly and doubly that dynamically play off of one another, as well as interact with the foundational drone. While Niblock has worked with many excellent musicians, Vicente-Sandoval, known well for her extensive work with Eliane Radigue and Jakob Ullman, brings an airiness and subtlety that brings out new wrinkles in his music. This is one of the most meditative, restorative 65 minutes I've spent this year—multiple times.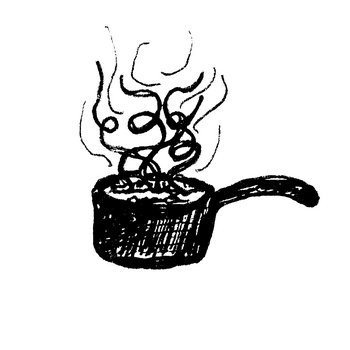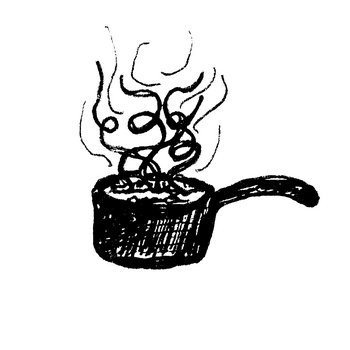 Merch for this release:
Vinyl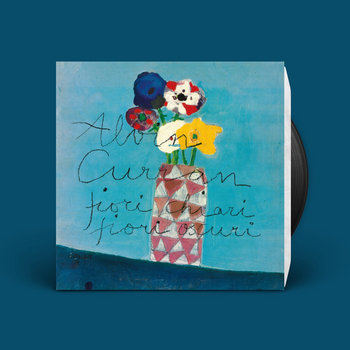 The second in a series of four otherworldly solo albums made in Italy by maverick composer and pianist Alvin Curran, Fiori Chiari, Fiori Oscuri (translation: "Light Flowers, Dark Flowers") was something of a turning point for him. The piece was made in 1974 and released four years later on Ananda, a label he ran with Giacinto Scelsi and Roberto Laneri. As he has written, "This kind of free-range soundscape—incorporating extended field-recordings, instrumental interventions, and sequential electronic orchestrations—has become a conceptual home to much of music ever since." The uninterrupted 52-minute piece takes the listener on a mysterious, beauty-rich, humorous journey. Curran melds cat purrs, toy piano, ocarina, hypnotic Serge Modular synth patterns, the wild Italian- and English-language storytelling of Alexis Rzewski (son of the recently departed Frederic), field recordings of birds, and astonishing piano playing that toggles between percussive minimalism and a molasses-slow improvisation on "Georgia on My Mind." There's an inexorable flow, if not logic, to Curran's assemblage that's both thought-provoking and deeply pleasurable. Despite being nearly 50 years old and painstakingly constructed with tape manipulation, this music sounds utterly fresh, seamless, and unbound by time.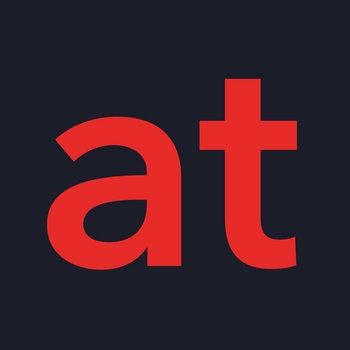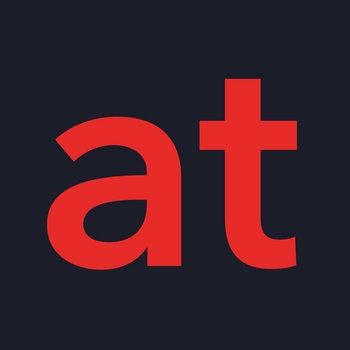 Merch for this release:
Compact Disc (CD)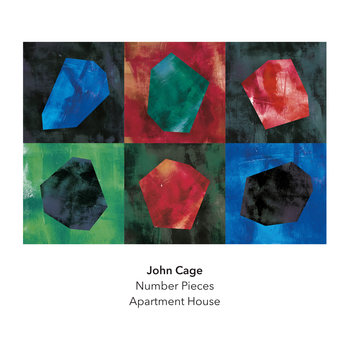 During the last six years of his life John Cage composed more than 40 open-ended works known as "number pieces," each titled for the number of musicians needed to perform them. When he wrote more than one for a given number of players, a second number in superscript indicated if it was the second, third, or fourth in that category. The works used brackets to designate when a particular musician should play a particular pitch and, sometimes, sparse instructions on dynamics. This monumental effort by the British label Another Timbre and the adventurous UK ensemble Apartment House have produced a super four-CD set containing 16 performances for 11 of the pieces, all but one for five or more players. It seems certain that these exquisite renderings will signal a reappraisal of this body of work, which is often overlooked in Cage's oeuvre.
As label boss Simon Reynell points out in his liner notes, the emergence of the Wandelweiser Collective has normalized the extended use of silence in contemporary music, and the ultra-patient, contemplative nature of this music no longer seems so demanding. Further, Apartment House made the decision to curb some of the potential silences. Instead, the performance privileges lovely harmony that was generally absent from Cage's work until the end of his career, as tones hover, shimmer, coalesce, and clash in endlessly gorgeous combinations.
Merch for this release:
Compact Disc (CD)
The viola da gamba is an extraordinary instrument that largely vanished from classical music in the 1700s, replaced by the more forceful sound of the cello. It has frets, operates more like a bowed guitar (although it's often plucked), and possesses an unmistakable resonance. The instrument began a comeback with the early music revival of the 20th century, and it wasn't long before composers began to rediscover the instrument. Molly Herron enters the fray with this arresting collection of pieces written for the trio Science Ficta (Loren Ludwig, Zoe Weiss, and Kivie Cahn-Lipman), joined by the composer herself on the album's four interludes.
Herron builds her music from the instrument's history, incorporating traditional techniques, but pushing them in new directions. On "Canon No. 3," for example, she deploys the familiar titular technique, but she wrote new melodies for each player, each of which share a simultaneous note, with two pizzicato lines dancing above an elegantly bowed line. "Lyra" explores a type of tuning once popular with the instrument, blending open-string harmonics and plucked harmonics to dramatic effect. A more contemporary approach surfaces on the closing piece "Hammer and Pull," which features no bows, opting for plucked notes and fingerboard noises to create something between Bach and Leo Kottke.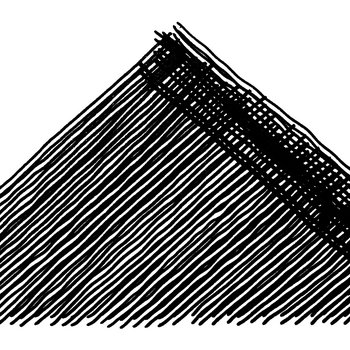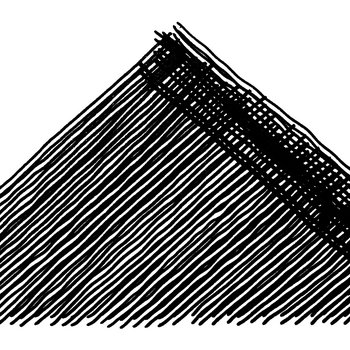 Merch for this release:
Compact Disc (CD)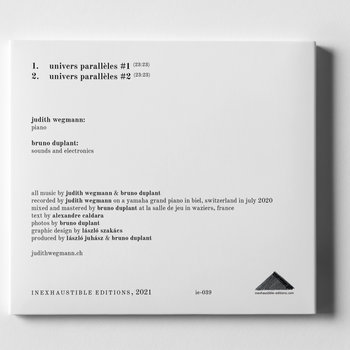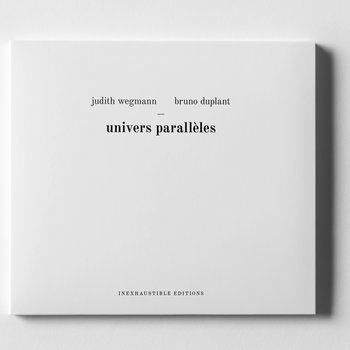 This first-time collaboration between Swiss pianist and composer Judith Wegmann—who's released several superb readings of Morton Feldman's music in the last couple of years—and French electro-acoustic musician and composer Bruno Duplant was built around a shared admiration for the film and TV work of David Lynch, particularly Twin Peaks (1990-91). Duplant creates two elusive collages of sound marked by diffuse friction and slippery ambience that gently churn and cycle, producing a creepy anxiety far more potent and mysterious than anything by Angelo Badalamenti. His work is then embroidered by Wegmann's gorgeous playing, which seems to levitate in place when it's not punctured by delicate internal piano scrapes and groans. At times, her performance reminds me of what Chris Abrahams does in The Necks, exploring little motifs and phrases from every angle, but Wegmann eschews the sort of forward propulsion he favors. That stasis helps foster the fraught mixture of tender beauty and ominous dread that she achieves with Duplant here—something that deftly conjures the Lynch aesthetic masterfully.
Bernard Parmegiani
Stries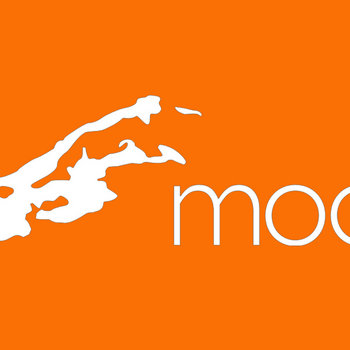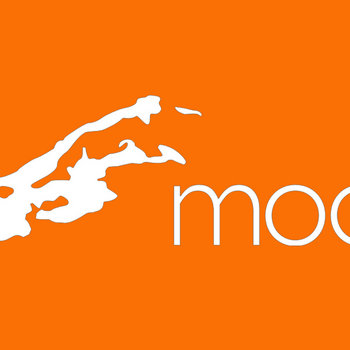 Merch for this release:
Compact Disc (CD)
French composer Bernard Parmegiani has been duly celebrated for the brilliance and originality of his tape music, but on occasion he did write pieces for instrumentalists. Stries is a 1980 composition that's never been fully documented with a recording, and until this new venture the score sat untouched for more than three decades. This fantastic rendering by Colette Broeckaert, Sebastian Berweck, and Martin Lorenz is as much of a research project as it is an invaluable reclamation. In Berweck's extensive liner note essay, he details how the musicians had to rebuild the numerous computer patches originally created by the composer for the electro-acoustic trio TM+ (whose member Yann Geslin aided this new effort) using three different analog synthesizers. They meticulously reconstructed the original sounds Parmegiani had in mind.
The work is built from his landmark 1963 composition Violostries, in which the violinist Devy Erlih provided source material and played the score before his output was diffused in electronic refractions. The opening movement "Strilento" is a tape piece, sometimes called "Adagio," that radically reworks Violostries over 17 riveting minutes, while the second movement uses two of the synthesizers to alter tape material in real-time. The third embellishes that output with its bank of sounds created for the composition. The final section features all three synthesists playing the score while the tape part moves in and out of the mix—shadowing, prodding, and sometimes crushing what the musicians are playing.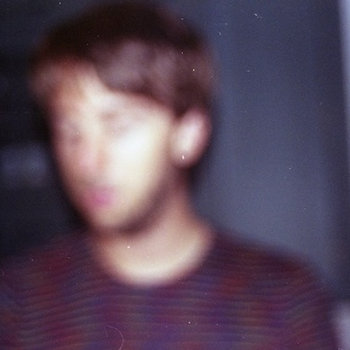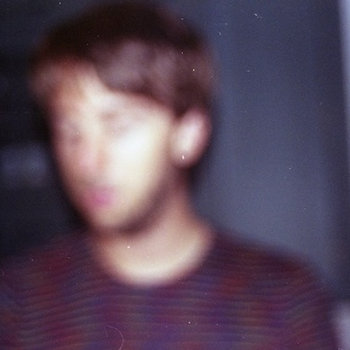 Pianist Ning Yu (Yarn/Wire) and composer David Bird originally created this music to be used as part of an interactive sound sculpture by Mark Reigelman in 2019, so it's remarkable that it not only holds up on its own, but thrives as a piece of music. As the title suggests, the work revolves around the idea of metal, and in this context it sparkles, crashes, decays, and clangs. Bird's electronics alternately seem to emanate from the acoustic patterns played by Yu, whether she's playing dark left-handed clusters or scraping the strings inside of her instrument. Some of the electronic elements are objects inside of the piano, which generate odd harmonies with the keyboard. A series of shorter pieces reveal Yu's artistry as a pianist, with electronic responses that alternate between shadowing and abstracting her playing, fighting against it, or finding harmony within it. Bird never settles for a single approach in his writing or in the application of electronics, yet the music never lacks cogency.