BEST CONTEMPORARY CLASSICAL
Best of Bandcamp Contemporary Classical: August 2018
By Peter Margasak · August 28, 2018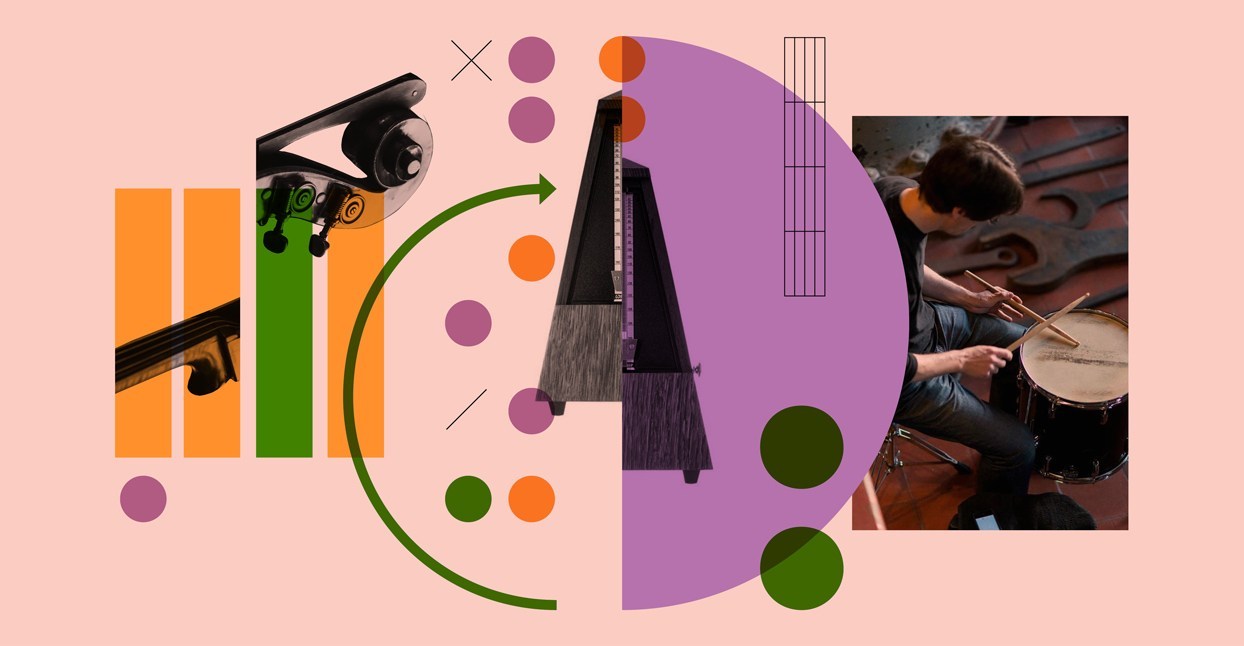 The taxonomy of contemporary classical music—new music, contemporary music, whatever you want to call it—is a thorny issue. But every two months, we'll take a look at some of the best composer-driven music to surface here on Bandcamp, that which makes room for electronic experimentation, improvisation, and powerful takes on old classics.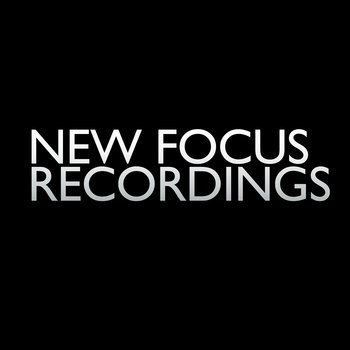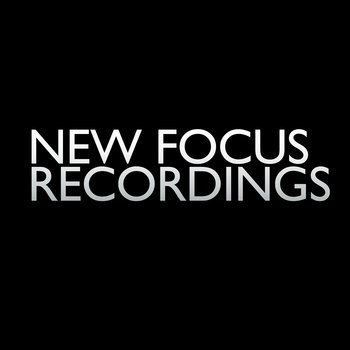 The dynamic violin virtuoso Patricia Kopatchinskaja—who served as the music director of the prestigious Ojai Music Festival in 2018—was riveted by a piece of music composed by Michael Hersch that she stumbled across online several years go. Attracted by the intense power of the work, she tracked down and commissioned him to write "Violin Concerto," which she plays here with trademark bravado, deftly supported by the International Contemporary Ensemble. The harrowing four-movement work took inspiration from a pair of poems by Thomas Hardy and a sculpture by Christopher Cairns, but it was written in response to the death of a friend, and there's little doubt the music's rigor and darkness were derived from that sense of loss. From the start, Kopatchinskaja relies on her technical brilliance, unleashing scratch tones and bruising intervals, but as the dissonance builds, her lines become more concentrated and tightly coiled. The piece slows, pitted by occasional rhythmic spasms, with the violin digging into a single pitch during the length of the third movement before fading into somnambulance, awash in weird harmonics. "End Stages," commissioned and performed by Orpheus Chamber Orchestra, is no less brooding. Once again, the work was composed with death in mind, but inspired by a set of drawings by occasional collaborator Kevin Tuttle; the work moves toward acceptance of mortality with muted serenity.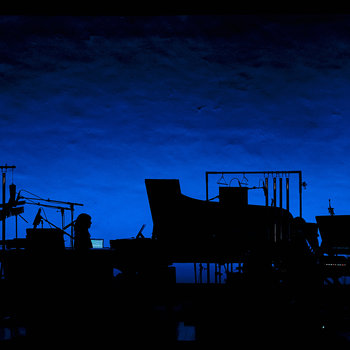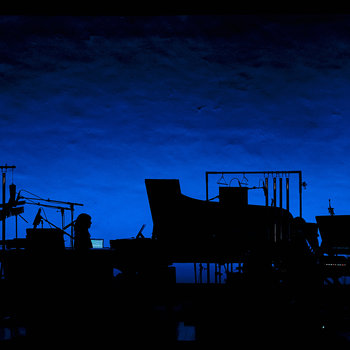 Merch for this release:
Compact Disc (CD)
The New York ensemble Yarn/Wire—the quartet of pianists Laura Barger and Ning Yu, and percussionists Russell Greenberg and Ian Antonio—tackle one of the most fascinating and ambitious works in their compelling repertoire: a new piece by Alex Mincek of Wet Ink Ensemble. Images of Duration, which takes its title from writings by philosopher Henri Bergson, explores the ways humans perceive time and objects in shifting ways over extended durations—with changing scale and understanding. Pianists Barger and Yu tuned their respective pianos a quarter tone apart from the other (which results in unusual harmonics), while percussionists Greenberg and Antonio deploy tuned gongs, air canisters, waterphone, a baby monitor, and a white noise machine in addition to standard drums, tuned percussion, and chimes. As a whole, the hour-long piece covers vast terrain, nearly all of it riddled with exquisite tension—in both the most quiet, fragile passages and the most tumultuous, punishing ones. Mincek dedicates the piece to painter Ellsworth Kelly, known for his two-dimensional landscapes where depth occasionally surfaces through the use of reliefs, and the music mirrors that methodology, with sustained, ominous expanses of sound marked by sudden, fleeting instrumental eruptions. The way it's paced allows the listener to bask in those shifts, sensing the overarching connectivity of the soundscape while highlighting the changes in perspective as it all unfolds. Even beyond that exercise in perception, the actual sounds, motion, and structure offer a thrilling experience.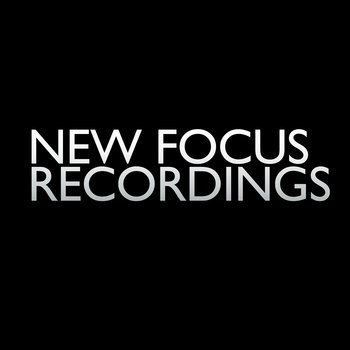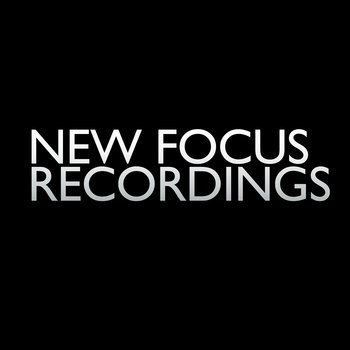 This bracing portrait album by Eric Moe offers six disparate solo pieces, half of which require the performer to interact with electronic or pre-recorded elements. The composer clearly has a penchant for pulling phrases apart, not only in the electronic elements, but in his written scores. "Cross Chop" opens the album with a giddy rush; Paul Vaillancourt gives a stunning reading on the drum kit, starting with a straight-up adaptation of the trademark opening rhythm of the Surfaris' classic "Wipe Out." But instead of falling into a dance groove, the music shifts radically into a dizzying display of polyrhythmic, melodic power—a fully notated drum solo that could bring fans to their feet in a rock club. "And No Birds Sing" is a solo piano piece, performed by Moe, on a grand piano retuned with 19 notes to each octave—an absurd proposition—to deliver a work of triumphant dissonance and otherworldliness. Of the interactive pieces, on the title track violist Jessica Meyer tangles with a chaotic fabric of percussive, electronic pings, and abstract gurgles, while Yihan Chen's pipa-playing on "The Sun Beats the Mountain Like a Drum" contrasts with a variety of global percussion traditions, from Afro-Cuban congas to Indian tabla, to say nothing of some ghostly work song chants.
Inspired by music composer Maria Anna "Nannerl" Mozart—the older sister to Wolfgang Amadeus, who never got the level of recognition of her brother—actress and playwright Sylvia Milo turned to her husband, percussionist Nathan Davis, and keyboardist Phyllis Chen to create music for Milo's original monodrama about the overlooked composer, titled The Other Mozart. Wisely, Davis and Chen make no effort to evoke period music particular to a historical era, but instead generate a fantastical world of sound and melody using instruments and objects Maria Anna Mozart would have certainly dealt with: "clavichord,  harpsichord, music boxes, clock chimes, and church bells, as well as hand fans and teacups." The duo vibrantly transform those devices, often electronically, to produce a mixture of evocative vignettes. The delicate "Nannerl Theme" is a miniature of pure music box sweetness; the piece that follows it, "Every note I play, he hears" sounds utterly out of time, with a high-pitched bowed percussion tone that seems electric, ringing out ominously, while gently struck bells and other objects clang in sporadic, spread-out interjections, suggesting an internal dialogue that's anything but peaceful. The music cycles through shifting moods effortlessly, using a limited palette of sound that can toggle between whimsical and portentous without a hiccup.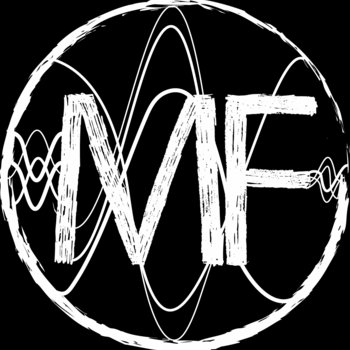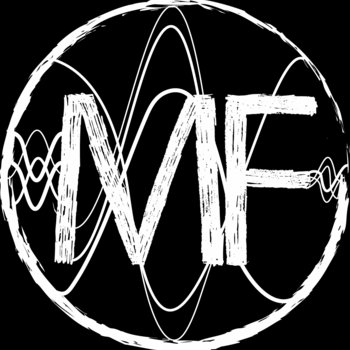 Merch for this release:
Cassette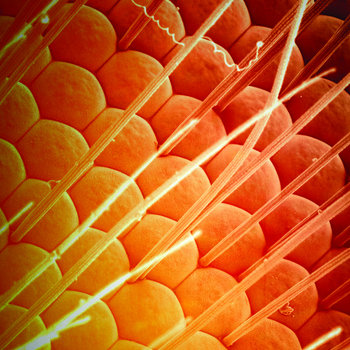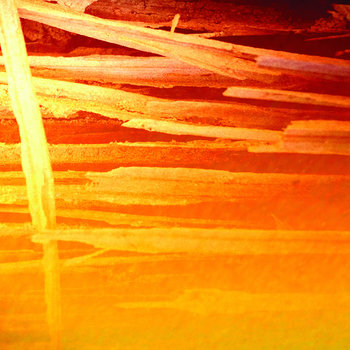 Tim Feeney—founding member of the ambitious So Percussion, and currently part of the trio Meridian with Sarah Hennies and Greg Stuart—operates with wide open ears, harnessing his deep curiosity to traverse new territory. His practice encourages fluidity between composed and improvised material, and while this dazzling new solo effort falls strictly in the latter category, the procession of minimal materials suggests a sense of order that feels compositional in its rigor. The album description reads: "Four improvised poundings, a drum, a pair of sticks, a metal plate, a pair of dowels, a heavy cymbal, a large room, a small squirrel […]." That rudimentary list lays down Feeney's materials, which he plays in subtle ebb-and-flow patterns: a steady hammering thrum that shifts timbres according to what devices he's beating with and upon, but also determined by the way he strikes objects. Sometimes he's damping the surface, sometimes he's moving to a different part of the surface area, and sometimes he grips his sticks or dowels in disparate ways (or at least that's what it sounds like). Both parts follow a similar trajectory, arriving as much as a sound study than a narrative journey—although the focused repetition evokes the sensation of an epic trek.
Merch for this release:
Compact Disc (CD)
Los Angeles trombonist and composer Matt Barbier—a member of the category-defying duo Rage Thormbones, with Weston Olencki—created a series of works based upon hand-drawn holograms made by Tristan Duke of the five platonic solids, 3D geometric shapes that are all convex polyhedrons. He derived pitch relationships from those graphic representations, resulting in scores, all 10:06 in duration, that delve into alternate tuning systems. Whether using synthesized sound (operated by Olencki) or traditional string instruments (played by Ashley Walters, Derek Stein, Andrew McIntosh, Adrianne Pope, and Linnea Powell), the pieces, each named for the particular platonic solid the information was drawn from, deliver sustained tones with mind-warping harmonies and psychoacoustic effects. The compositions, in relying on mathematics to sketch out the various pitches, create a heady, deeply physical sound world that seems to change shape depending on how the listener positions themselves in front of the speakers. "Tetrahedron" is heard in three different iterations—one featuring violin, a second with modular synth, and a third overlaying both of them in meticulously synced fashion. Things get even odder when Barbier blends different reading of different shapes, including the cello treatment of "Cube" overlaid with the cello treatment of "Octahedron." I can't pretend to have any fluency in that math, but I have no problem getting immersed in this enveloping sound environment.
Violinist Josh Modney has consistently demonstrated jaw-dropping technical skill and deep, exploratory impulses in his work in Wet Ink Ensemble, Mivos Quartet, International Contemporary Ensemble, and in a duo with Zs guitarist Patrick Higgins—but he outdoes himself on this powerful solo effort. Modney organized the double-album into three discrete programs, all utterly astonishing. The first includes some dazzling interactive components, such as Sam Pluta's reactive electronics on "Jem Altieri With a Ring Modulator Circuit," where acoustic and electronic sounds dance in wild, breathtaking patterns, or the way Kate Soper's voice virtually becomes one with Modney's violin on her "Cipher." The second program opens with a transformation of Bach's "Ciaccona" in just intonation, followed by the duo piece "the children of fire come looking for fire" by and with Modney's Wet Ink collaborator, pianist Eric Wubbels, also in just intonation. Both pieces are physically demanding, and produce wild psychoacoustic effects. The collection concludes with five solo improvisations where Modney pushes the boundaries of his instrument and his body without any kind of treatments, alternate tunings, or editing. As a whole, the album stands as powerful testimony to sound-seeking by one of today's most intrepid experimentalists.
Merch for this release:
Vinyl LP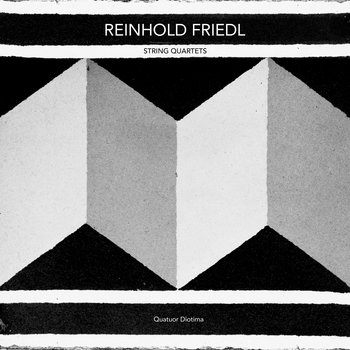 German composer and pianist Reinhold Friedl is well known as the founder and leader of the iconoclastic ensemble Zeitkratzer, who have tackled works by radicals such as Alvin Lucier, John Cage, and Karlheinz Stockhausen, and have also interpreted Lou Reed's Metal Machine Music and collaborated with the likes of Keiji Haino and Terre Thaemlitz. A different, no less restless side of Friedl's work is displayed in these three string quartets, viscerally played by France's Quatuor Diotima. Friedl largely dispenses with traditional methodologies; although his second string quartet slyly quote chords and melodies from famous past string quartets while turning them inside out in the way he arranges them as a whole, he's concerned with creating intensely physical experiences, for both musician and listener. The musicians in the first quartet use circular bowing motions throughout the entire work, generating ghostly harmonies in constant flux that flutter and hydroplane, while the third string quartet build from the sustained, heavy vibrato of decidedly sour pitch combinations that accelerate and intensify over 20 minutes into an increasingly rhythmic crescendo.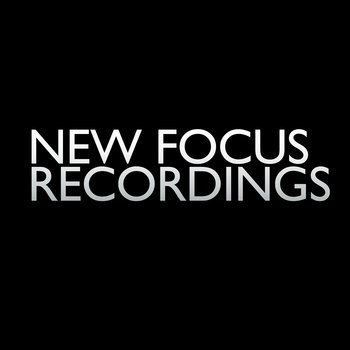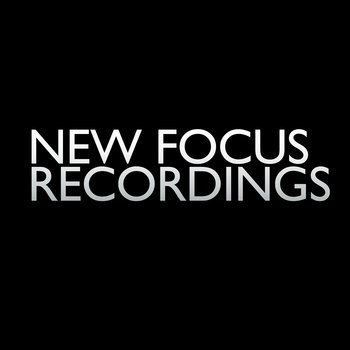 Anthony Cheung, a composer and professor at the University of Chicago, has routinely drawn from a broad range of inspirations and intellectual notions to create music that play with traditional forms. The opening suite "The Real Book of Fake Tunes," a cheeky reference to the collection of lead sheets many young jazz musicians use to learn how to improvise on standards, is actually for flute (played here by Claire Chase) and string quartet (Spektral Quartet), an infrequently used instrumental format that's nonetheless been around for two centuries. While the composer notes that there are chord progressions in the final section that might suggest Coltrane's "Countdown," the music itself bears virtually no resemblance to jazz. But the interaction and shifting focus of Chase and Spektral does evoke a fluidity we don't often experience in contemporary composed music. The three "Bagatelles" for string quartet and piano reference various Beethoven pieces, while "Aprés une lecture" uses some of the notated transcriptions composer Leoš Janáček made of the spoken language from Brno, Czech Republic as melodic motifs that hold the piece together. As fascinating as such ideas are, they wouldn't matter if the composer's structural rigor and lyric gifts didn't transform them into work that's consistently compelling.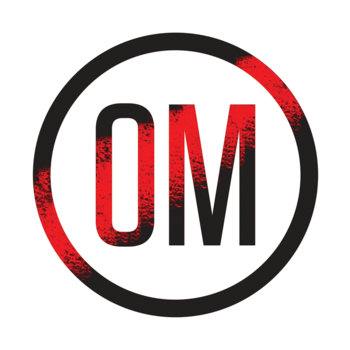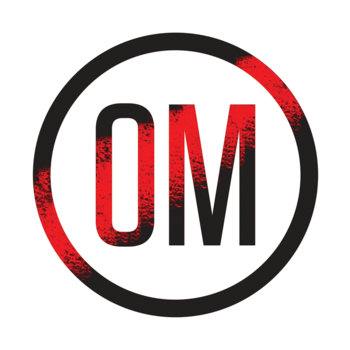 Texas composer and performer Jerry Hunt—who committed suicide just prior to his 50th birthday in 1993—was a relentless experimentalist who largely shunned his classical music pedigree, forgoing the concert hall in favor of a radically homemade approach and sound. In fact, his pieces were largely inextricable from their performances. This particular work, performed and recorded live on the Berkeley radio station KPFA in 1980, was part of a larger system he called "Ground." He called it "just two very small chamber cuttings for voice speaking and percussion." Hunt's eccentric, sometimes inaudible vocal style creates syllables and diphthongs based on text from George Eliot's novel The Mill on the Floss—his delivery recalls the bizarre delivery of filmmaker Jack Smith—and they meld with hand percussion (bells worn around his wrists, which are in constant motion, not as only as a sound generator triggering a primitive bank of samples, but part of his kinetic performance style), hand claps, and spooky, abstract electronic sounds produced and manipulated on tape. The piece is seriously otherworldly, as if Hunt has summoned forth a new reality from his imagination and he's navigating its elusive contours, leaving the listener both compelled and a little frightened.