BEST CONTEMPORARY CLASSICAL
Best of Bandcamp Contemporary Classical: April 2021
By Peter Margasak · April 29, 2021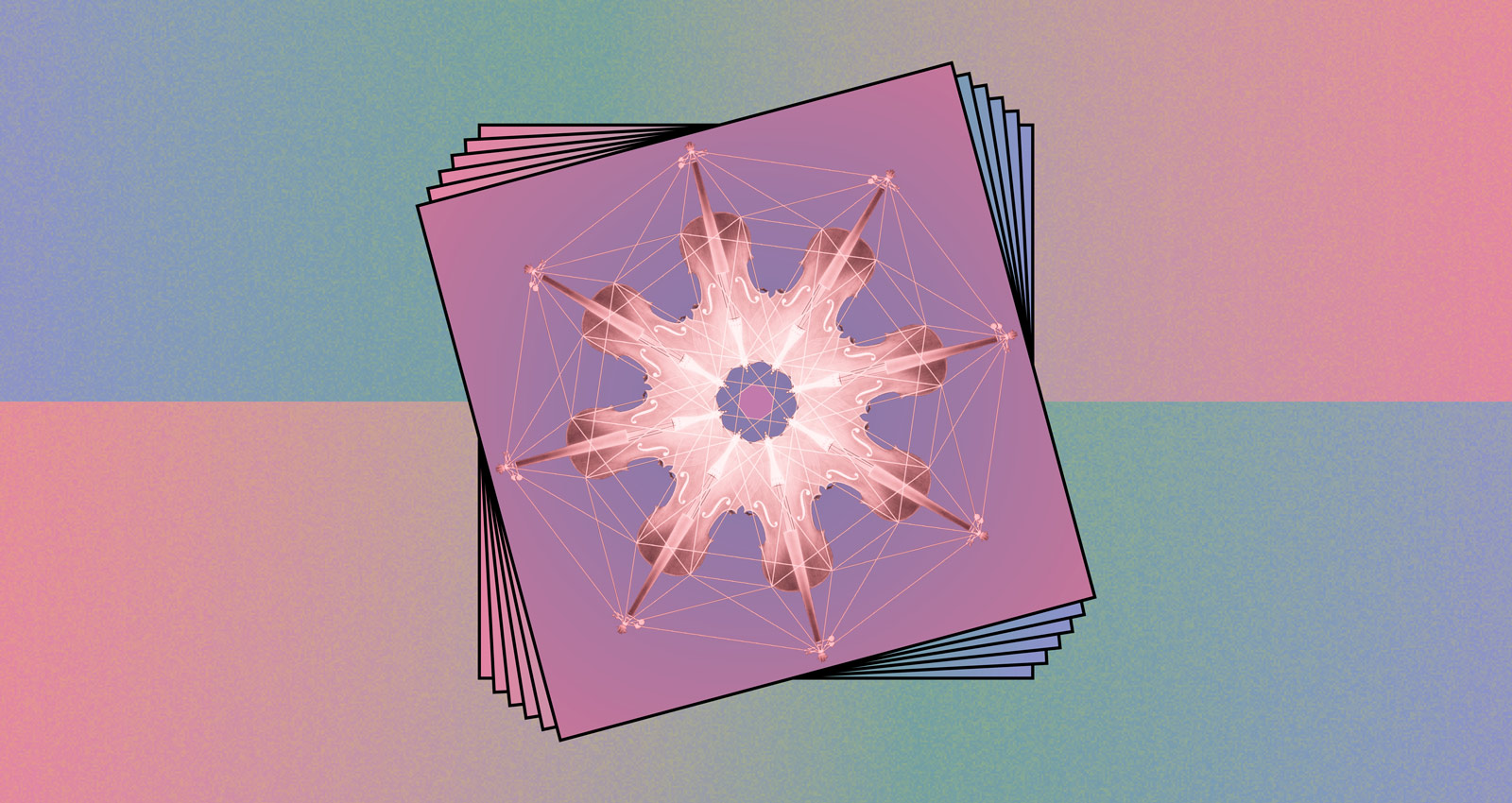 The taxonomy of contemporary classical music—new music, contemporary music, whatever you want to call it—is a thorny issue. But every two months, we'll take a look at some of the best composer-driven music to surface here on Bandcamp, that which makes room for electronic experimentation, improvisation, and powerful takes on old classics.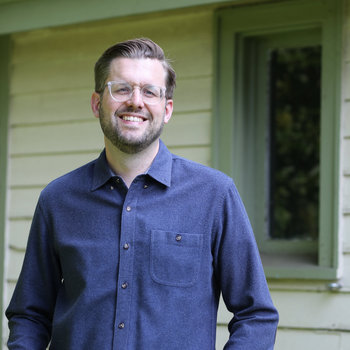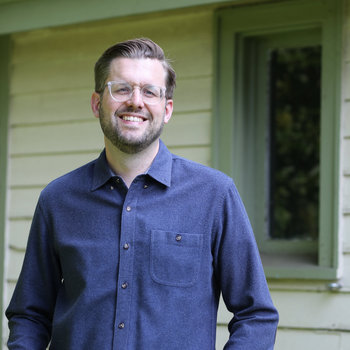 Robert Honstein is one of the most versatile members of the composing collective Sleeping Giant, creating pieces that update classical music conventions and others that turn them upside down. This concise 20-minute work for violinist Kate Stenberg lands somewhere in between, although that's not what the title refers to.
The three-movement composition carves out some sonic extremes only possible with the violin, opening with a slow-moving series of aerated tones that hang in the air gorgeously in "Too Far," with each decaying note subsumed patiently by the next. Melodies began to emerge from the floating lines, extended with subtle electronic effects, as each bow stroke gains in intensity and volume while maintaining a pervading calm that's answered by more aggressive and emphatic low-end patterns in "Too Close," the second movement. Stenberg's lines slash within an aqueous churn of reverb, but before long her seemingly discordant machinations coalesce into a darkly brooding melody as ravishing as the shapes from the opening movement. "Bridging the Gap," the final movement, attempts to do just what its title says, melding harmonic ambiguity and tonal fragility, but Honstein ultimately allows the disparate spirits of those opening movements to coexist with a mixture of tension and accord akin to the complexities of real life.
Bára Gísladóttir & Skúli Sverrisson
Caeli
Merch for this release:
Compact Disc (CD)
I didn't expect a double album of heavily improvised bass duets would end up in a column on composition-driven music, but Icelanders Bára Gísladóttir and Skúli Sverrisson have not only developed an astonishing rapport together, they're able to translate conceptual discussions about the mysterious boundaries between heaven and earth into fully formed pieces. Gísladóttir, who lives in Copenhagen, is a major figure in contemporary classical music, while Sverrisson is one of Iceland's most important experimentalists and improvisers (a past collaborator of Laurie Anderson, Jim Black, and Ryuichi Sakamoto, among others).
In this duo the former sticks to bowed double bass, while the latter plays an electric bass enhanced by a number of effects pedals. Together they create dark, roiling sounds that are simultaneously elusive and harrowing, as rich striated creaks, moans, and spidery lines bowed by Gísladóttir hover over and collide with a shifting array of ominous, spectral soundscapes sculpted by Sverrisson with extended techniques and masterful electronic manipulations. These 19 pieces emanate from a similar, meditative wellspring, but the musicians produce an incredibly varied sound world that routinely belies its two-bass source with works that both capture the improvisational drift and seem to follow clear compositional paths.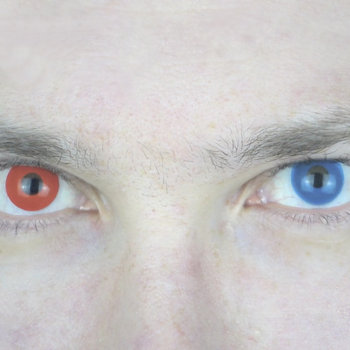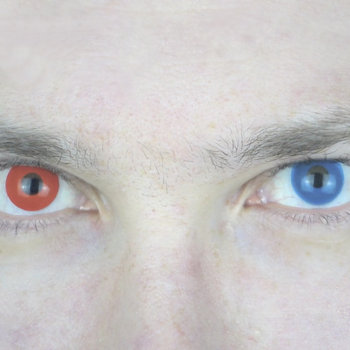 Merch for this release:
Compact Disc (CD)
This gorgeous collection of works by British composer Leo Chadburn, made over the last decade or so, are all about different sorts of found texts, appropriating words for their musicality and sound. Most of the six pieces are performed by the ubiquitous London ensemble Apartment House, but the ravishing opening piece "The Indistinguishables" features the luminescent sounds of Montréal's Quatuor Bozzini playing dazzling swells, melodic fragments, and resonant pizzicato beneath the exquisite articulation of actor Gemma Saunders, who recites the common names of 70 types of moths from the UK.
A similar vibe is transmitted on "Freezywater," where the composer speaks the names of 49 disparate "topographical features and places" along the M25 motorway—such as "the clump," "Old Slade," and "Devil's Den"—over Apartment House's cycling string sighs, entrancing reed organ tones, and piano accents, which occasionally and beautifully coalesce into elegant, sweeping ensemble passages. Chadburn and Kate Halsall create a fragile tunefulness over the latter's spare piano punctuations on "Vapour Descriptors," bringing a poetic loveliness to a series of words commonly deployed by the fragrance industry. Throughout the entire collection the composer discovers a strange beauty by isolating the language and placing it in a strange location, interacting with simple melodic phrases to produce new, often alien meaning.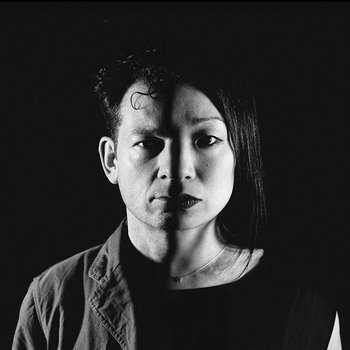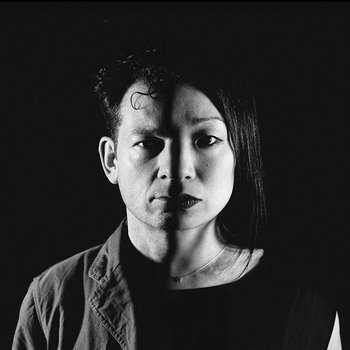 Merch for this release:
Cassette, Compact Disc (CD)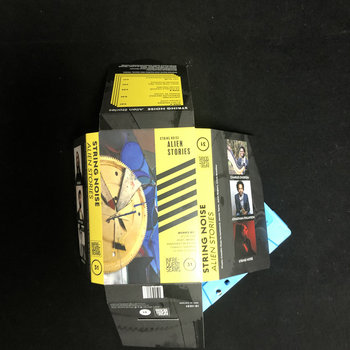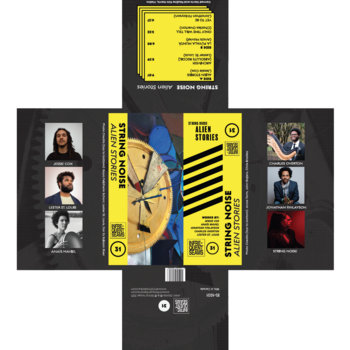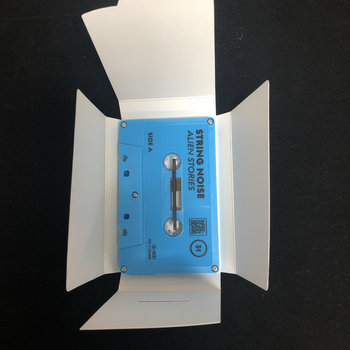 One of three new albums by String Noise, the duo of violinists Conrad and Pauline Kim Harris, Alien Stories is an activist endeavor to challenge some of the many roadblocks faced by Black American composers in contemporary classical music. Since improvisation is often used as an excuse to disqualify Black music from being "serious," the project rejects such conventional, outmoded thinking by enlisting five diverse musician-composers, some of whom reflect on the pandemic in creating these diverse works.
Jessie Cox's deliciously slippery, grainy title track envisions musical cultures, histories and tropes as DNA material for the broadly applied "alien" of the title, while "ARCHIVE01 (Absolute Recoil)" by cellist Lester St. Louis is designed to spill well outside of the lines conveyed by a score, a dominant thread in much Black American music, and something at which String Noise are also adept. Singer Anaïs Maivel reflects on her twined cultural background, adapting the French folk-dance bourrée on "La Púyala Muntá," with spikes of dissonance and expressionism. Pieces by harpist Charles Overton and trumpeter Jonathan Finlayson also toy with different manifestations of musical and temporal ambiguity, requiring the performers to do much more than technically replicate notes on a page.
Karl Larson/Scott Wollschleger
Dark Days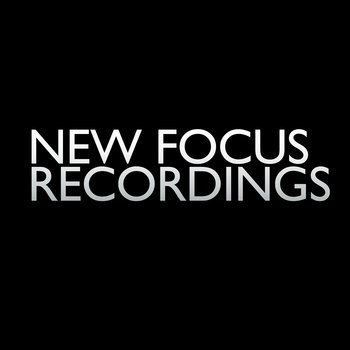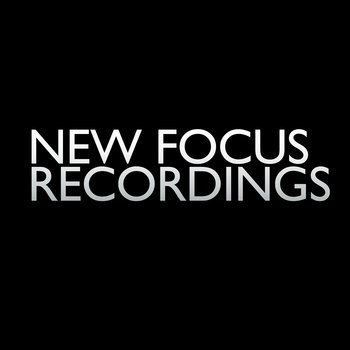 Merch for this release:
Compact Disc (CD)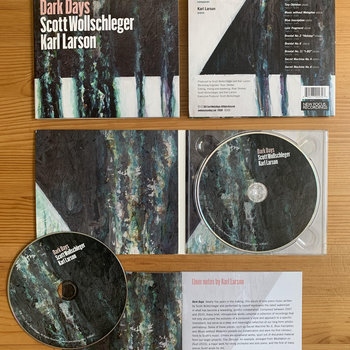 Pianist Karl Larson has realized works by composer Scott Wollschleger in numerous contexts, whether in duet with violist Anne Leilehua Lanzilotti on the title piece from the 2017 album Soft Aberration or with his terrific trio Bearthoven on the entirety of the 2019 album American Dream. This new solo album extends that relationship with stunning results, as the pianist imbues a set of ten deeply instinctual, deliciously ambiguous pieces composed by Wollschleger between 2007 and 2020 with a great empathy and subtlety.
The composer draws upon his synesthesia—a neurological condition where sound and color are closely related—to create works distinguished by gorgeous, surprising harmonies, and Larson writes in his liner note essay, the music "simply feels nice to play." The pianist's touch offers a testimonial for that idea, with each keystroke, oblique melody, and haunting overtone articulated with a grace and sensitivity that belies the complexity of the music on the page. The pieces generally eschew traditional structures, instead opting for something more mysterious and organic, whether it's through toggling motifs in "Brontal No. 2 (Holiday)" or the dark, ambling tunefulness of "Tiny Oblivion." While the music was all written prior to the pandemic, there's an infusion of optimism within the general gloom that hits the spot as we yearn for social living to return.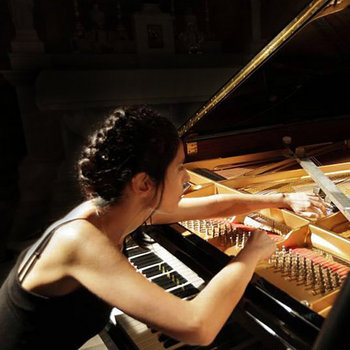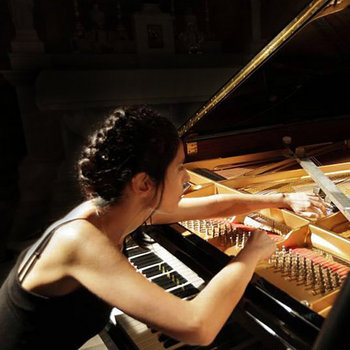 Merch for this release:
Compact Disc (CD)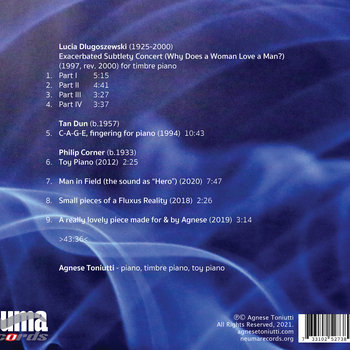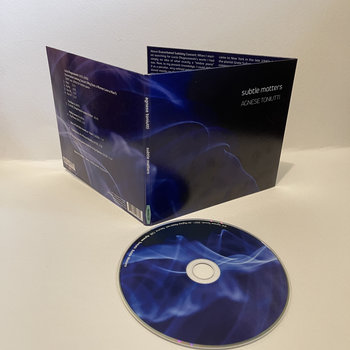 This riveting recital by the Italian pianist Agnese Toniutti brings together the work of three disparate composers, all of which involve exploring the inside of the keyboard. In her liner note essay she writes, "Walking into a new score is like opening a door, having in hand a magic access-key to someone else's inner universe—their music, first of all, but also a world of feelings, thoughts, decisions and reactions, an individual view of life."
That notion is crucial to the opening work, the four-movement "Exacerbated Subtlety Concert (Why Does a Woman Love a Man?)" by the Polish-American Lucia Dlugoszewski, who wrote and recorded the piece using the "timbre piano," one of many instruments she designed before her death in 2000. Toniutti had to learn the piece through that recording and research various ways to get at the sound, since apart from knowing some of the devices she used (including thimbles, hairpins, jars), there was no specific instruction about the instrument. She transcribed the recording and found her own way forward to create something clearly related to the original, but also her own, rife with alien, evocative textures, resonances, and sonic fractures. She also leaves her own impression on works by Tan Dun and Philip Corner.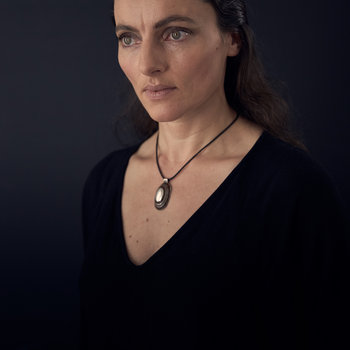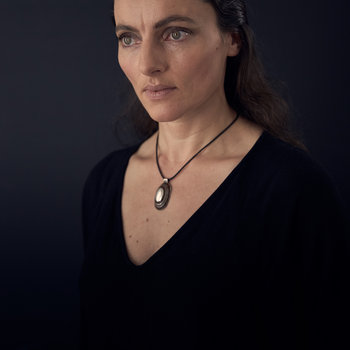 Merch for this release:
Vinyl LP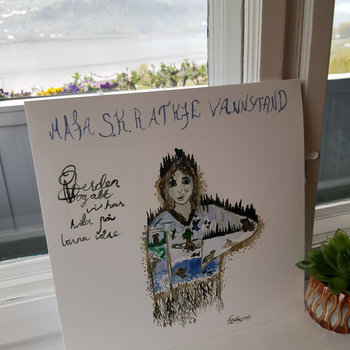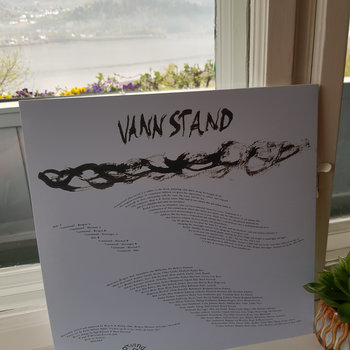 In the nearly five years I've been writing this column, Vannstand ("Sea Level") is the first recording I've found that's played entirely by children. Conceived and developed by Norwegian composer Maja S.K. Ratkje, the piece aims to draw attention to the man-made impact of changing sea levels along Norway's western coast using graphic scores created using environmental data. Working with school children in four different cities (Bergen, Oslo, Stavanger, and Harstad) she created sound installations built from field recordings, spoken word, and inventive conducting. These installations allowed kids with varying degrees of musical training to forge a surprisingly dynamic range of textures and colors that correspond to sounds and information about the potential devastation visited upon the coastline.
While the project was never intended to produce a recording, during the lockdown Ratkje realized how much material the endeavor had produced, and she assembled the sounds into eight cogent pieces that neuter any sense of amateurism with a wide-open exploration of sound generated by participants who clearly bought into the effort. It's astonishing how effectively Ratkje guides the children along, embracing unusual techniques rather than conventional playing to forge a beguiling, ever-shifting musical fabric that evokes the dynamic sounds of the natural world in a wonderfully instinctual, honest fashion.
Marta Forsberg
TKAĆ
Merch for this release:
Vinyl LP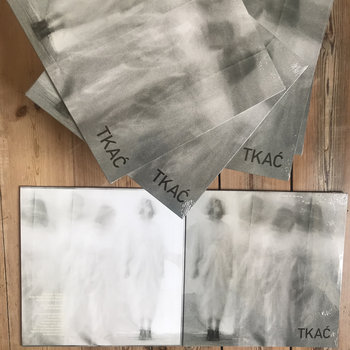 These two extended electronic drones by Berlin-based, Swedish-Polish composer Marta Forsberg have been excellent for late-winter cocooning, delivering an immersive, minutely shifting sound masses as meditative as they are beautiful. The core component of "LED AND LOVE SOUNDS" are four "frozen" chords played on her violin and recorded with a digital pedal. During a performance, she samples the chords before the performance begins, but she leaves the violin on display as she controls and layers those four chords, subtly yet magically altering the density and focus of the resonating tones. For most of the 22-minute piece the sound swirls gently, but during the seven-minute denouement she introduces some gorgeously shimmering glissandos, lowering the pitch and giving the listener an aural equivalent of the ground dropping out beneath them for a thrilling moment, and while the subsequent shifts aren't as surprising, their splendor remains intoxicating.
The LED in the title refers to strands of low-budget lights she lays out in the performance space to give audiences something to focus upon—her decision to leave in some ambient noise from the performance reinforces her non-precious attitude. She also uses the LED for playbacks of "Weave and Dream," a fixed piece composed on a OP-1 synthesizer, in which pulsing lights transformed by fabric and motion, helped shape the disruptions in the tripartite drone.
Michael Gordon
8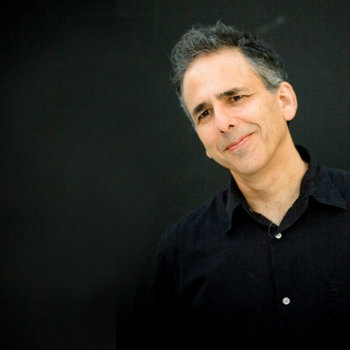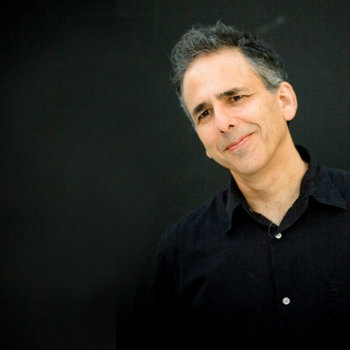 Merch for this release:
Compact Disc (CD)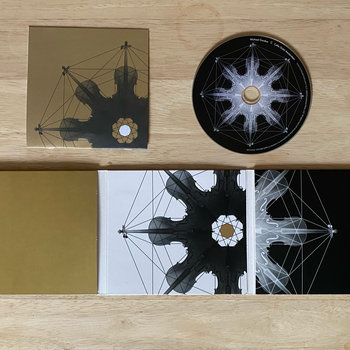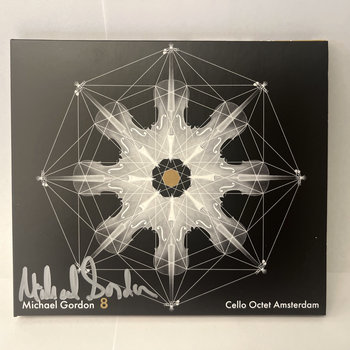 The latest in a series of works written for a cluster of identical instruments—including the percussion piece Timber and the seven-bassoon composition Rushes—on 8 Michael Gordon conjures a pulsing dream state articulated by Cello Octet Amsterdam. In performance the ensemble is arranged in a circle, with the audience positioned either around it or within the circle, which helps the listener perceive the way the patterns are passed around between instrumentalists, with melody and bass tones in constant motion, like a game of meticulously ordered musical hot potato. For home listening the composer recommends using headphones, which allows the spatialization, as the disparate roles are swapped, to feel more tactile and dramatic.
Gordon employs minimalist language in the pulsing rhythms, with most parts consisting of terse stabbing tones that coalesce and come apart in pulse-quickening combinations, achieving a surprisingly varied array of rhythms, densities, and melodic fragments to activate the listener's imagination. While it's fascinating to chart the way the bowed notes blend and separate, it's just as rewarding to get lost in the journey that comes with letting the sounds throb and unfurl en masse.
Like so many artists, the members of the Manchester, England ensemble Distractfold sought out new avenues for creativity over the last hellish year, and this dynamic collection proves they accomplished far more than occupying time. The group commissioned a variety of interesting composers to write small solo pieces that ensemble members could perform and record at home, an effort complemented by a series of videos conducted with each participant.
The pieces largely eschew commentary on the pandemic, although some of them do seem to stem from extended isolation, as they peek into interior worlds built from instruments, electronics, and voice. On Anna Korsun's "Lei," cellist Alice Purton blurs the line between perfection and madness, while on Sivan Cohen Elias' "multicounterspeechless" bass clarinetist Rocío Bolaños expresses a multitude of crude voices, thoughts, and ideas simultaneously in a performance both acrobatic and chaotic. Andrew Greenwald's "A Thing Made Whole (VI)" sounds like a 3D remapping of a Derek Bailey guitar improvisation, while Linda Jankowska's effective rendering of Hanna Hartman's "BUG" for amplified objects triggers the mind to imagine the piece's sound sources. The enclosed liner notes feature elliptical thoughts from the composers, who also include Ute Wasserman, Steven Kazuo Takasugi, and Giulia Lorusso. The group also includes some vintage audience sounds between a few pieces, reminding of us a brighter future.