BEST CONTEMPORARY CLASSICAL
Best of Bandcamp Contemporary Classical: October 2018
By Peter Margasak · October 30, 2018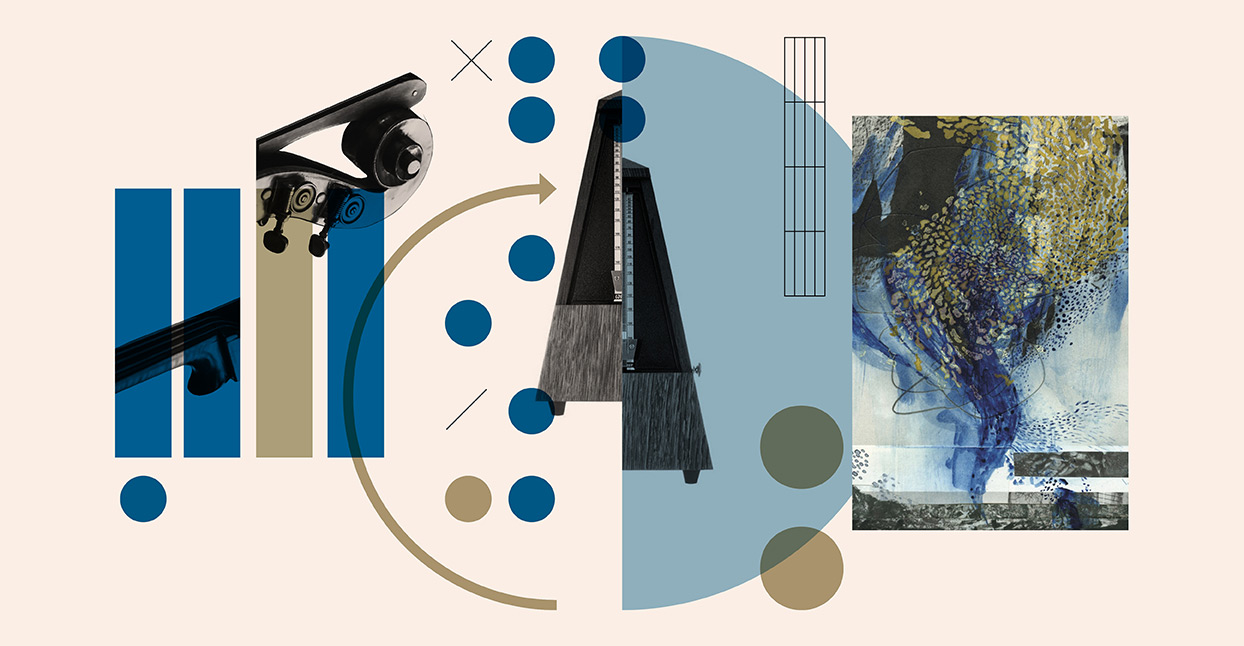 The taxonomy of contemporary classical music—new music, contemporary music, whatever you want to call it—is a thorny issue. But every two months, we'll take a look at some of the best composer-driven music to surface here on Bandcamp, that which makes room for electronic experimentation, improvisation, and powerful takes on old classics.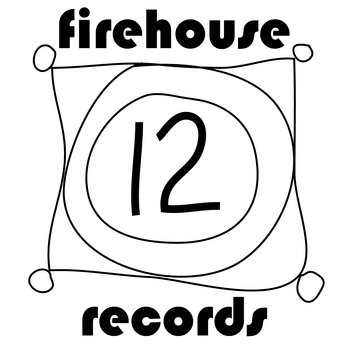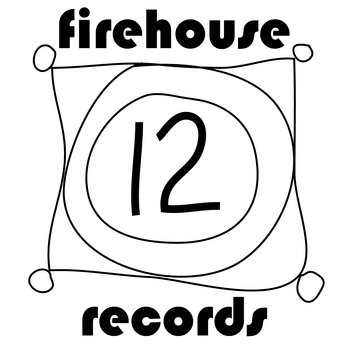 Merch for this release:
2 x Vinyl LP, Compact Disc (CD)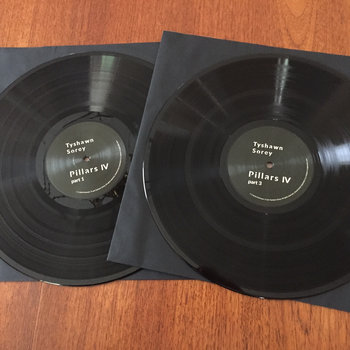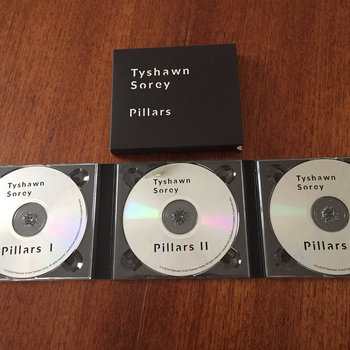 For more than a decade, composer and percussionist Tyshawn Sorey has artfully and convincingly forged deep connections between improvisational practice and rigorous composition, often restraining his powerful performances in service of the ensemble-oriented explorations of his sublime trio with pianist Corey Smythe and bassist Chris Tordini. He ups the ante in a big way on Pillars, a triple-album, featuring three-hour-plus iterations of the titular piece magnificently brought to a life by an agile, elastic octet. While there's no missing the profound influence of like-minded pioneers such as Anthony Braxton and Bill Dixon, Sorey stakes out his own turf. The music flows through seductively languid sequences that bleed organically into one another. The ensemble emphasizes a visceral low-end presence, with no less than four bassists (Joe Morris, Carl Testa, Zach Rowden, and Mark Helias), to say nothing of sporadic bursts of thunderous drumming. This is all patiently embroidered by the spiky guitar of Todd Neufeld, the fat-tone trombone gurgles and cries of Ben Gerstein (and, at times, the composer himself), and tart smears of sound from trumpeter Stephen Haynes. The ensemble's improvisatory excellence accordingly complements Sorey's deft, masterfully plotted structural elements, enabling the producer to make another dazzling leap forward in a storied career already punctuated by impressive accomplishments.
Chicago pianist Mabel Kwan, a core member of Ensemble Dal Niente, brings a crisp, patient precision to these three solo pieces by Austrian composer Georg Friedrich Haas, composed between 1982-84—presented here, on record for the very first time. All three works employ two separate pianos, each played with one of the performer's hands, tuned a quarter-tone apart to produce a 24-note scale—a simultaneous embrace of an even temperament and a rejection of its limitations. Each study is dedicated to an important 20th century composer. The monumental Hommage à György Ligeti offers a pummeling exercise in rhythm; as Kwan hammers through a series of dyads and chords with forceful staccato, the harmony of the two instruments cycles through moments of clarity and dissonance. Hommage à Josef Matthias Hauer offers a dramatic shift toward the elegiac, saluting the fellow Austrian who developed a 12-tone theory just prior to Schoenberg. As the piece unfolds, elegant arpeggios gently extend from five notes at the start to eight by the climax, one section at a time, with the trickle of sounds underlining the peculiarities of the tuning, producing effects ranging from sweet to deliciously sour. (At the end, it almost sounds like Kwan is playing an inside-out boogie-woogie.) The album closes with another thrumming composition, Hommage à Steve Reich, which deftly embraces the American minimalist's trademark exploration of polyrhythm.
Claudio F Baroni
Motum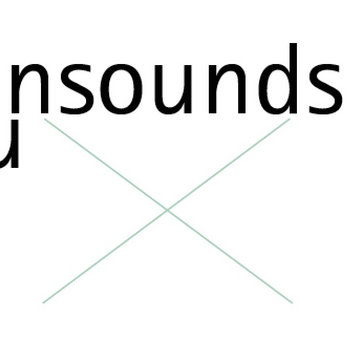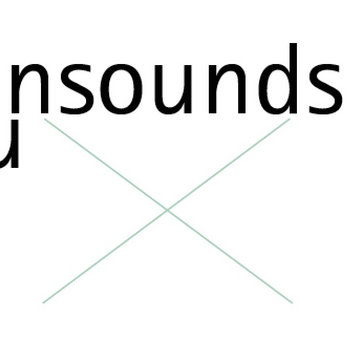 In his sharply observed liner notes for this remarkable album of work by Netherlands-based Argentine composer Claudio F Baroni, Samuel Vriezen writes, "Each of these pieces in their own way makes it nearly impossible to tell just how many 'things' are present." He's referring to sound sources, a seemingly simple deduction made difficult by the thrilling harmonic interplay implanted in Baroni's writing. The centerpiece is "In CirCle," a four-movement gem that suggests the slow-moving pattern shifting heard in Morton Feldman's music, but beyond that structural conceit—the keyboards, cello, electric guitar, and percussion of Ensemble Modelo62 produce dazzling work here that consistently belies both the instrumentation and the number of musicians. As the work unfolds, shifting tone combinations play tricks on the ears—they're forced to consistently re-adjust to the shifting timbres. On the one hand, there's not a whole lot of obvious development in terms of melody, but on the other, this piece is one of the most dynamic and exciting things I've heard all year. "Solo VIII – AIR" is a piece for organ, with tones and clusters painstakingly altered through slowly turned registration knobs—the sound field glides without interruption between serenity and turbulence. "Perpetuo Motum" is a string quartet in which each member of Quartetto Prometeo plays two strings at once—one stable note and one endless gliss on the next string—delivering both rich droning harmonies and wobbly, haunting swoops.
Merch for this release:
Vinyl LP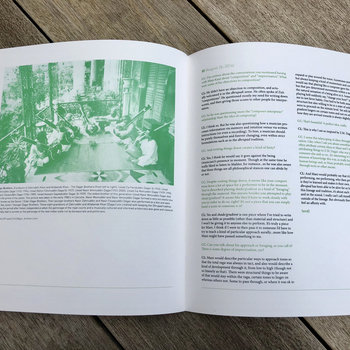 Composer and performer Catherine Lamb often creates work where alternate tuning systems become her primary material, and that particular facet is front and center on this dazzling recording. These two luxuriously glacial pieces, performed with viola, voice, and formant oscillators, explore patiently mapped intervals. Lamb dedicates the pieces to Indian filmmaker and writer Mani Kaul, who introduced the composer to the ancient Indian classical form called dhrupad, and while on the surface there's nothing about Shade/Gradient that suggests that tradition, on closer inspection the slow-moving shapes certainly evoke the carefully plotted, microtonal drift of dhrupad. These pieces require a bit of surrender on the part of the listener, allowing the slow movement between pitches to take over one's surroundings. As the composer says in the detailed liner note interview with Che Chen (of 75 Dollar Bill), "I believe, over time, there is an aggregate effect that begins to take place as well. The material accumulates by the manner in which [the sounds] are interacting." Once that occurs, the fascinating play between the various tones becomes virtually symphonic, a compelling dance of sound that produces subtle acoustic beating, phasing, and difference tones. This is raw, transporting music of astonishing intimacy.
Merch for this release:
Compact Disc (CD), Sheet Music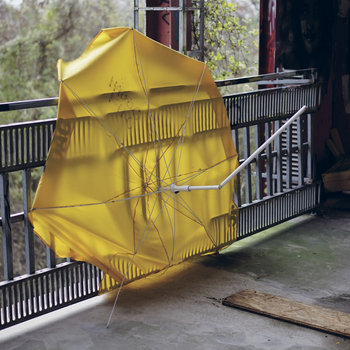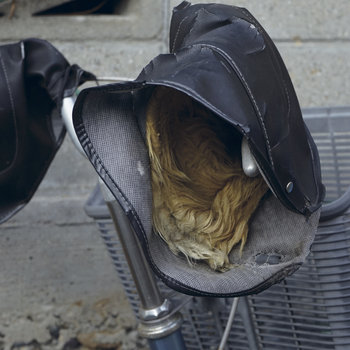 On this dazzling portrait album, the young Icelandic composer Thrainn Hjalmarsson expands ideas he gleaned from a 1927 essay—which gives the collection its title—by a British architect and theoretician about the relationship between sound and architecture. Its ideas are put into practice on the title piece, magnificently performed by Caput Ensemble—all five pieces are performed primarily by musicians from the composer's homeland. The astringent sounds found here approximate the sonic properties of a traditional Iceland turf house, with harmonic-laced arco lines, some bristling with dissonance, others snaking in the upper registers, engaged in an exploration of a confined space. The sounds produced by the 12-member Icelandic Flute Ensemble on "Grisaille" are no less arresting. The title refers to a painting method where grey monochrome imitates the dimensions of sculpture, and the bracing harmonies of clustered flutes portray something ominous, shadowed by slightly ethereal washes that do nothing to alleviate the exquisite tension. "Persona" is a solo piece for the remarkable cellist Kristín Haraldsdóttir that navigates a series of abrasive tones marbled generously with silence—a transmission from beyond that again makes stunning use of space. "Mise en Scène," performed by the German-Iceland group Ensemble Adapter, blends percussive thwacks, unpitched breaths, ghostly flutes, and dynamic scratches, while the closing piece, "Lucid/Opaque" calls on the wonderful Nordic Affect to articulate its elliptical, aerated melody. A real knockout.
Merch for this release:
Compact Disc (CD)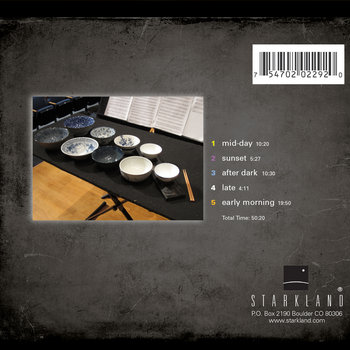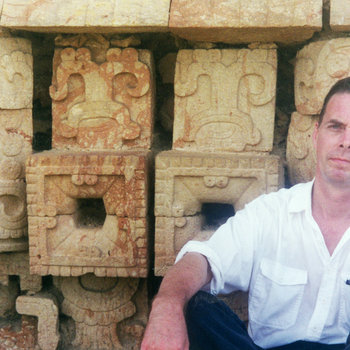 Peter Garland is one of the great, overlooked minimalists of American music, a composer who routinely turns to nature for inspiration in a manner akin to John Luther Adams—who composed a liner note essay for this album. The Landscape Scrolls is a five-part suite commissioned by percussionist John Lane, for which Garland envisioned a musical evocation of the 15th century Japanese haiku "Landscape of Four Seasons" by Sesshu, adapting a rigid sonic palette to reflect the flat, linear format of an ancient scroll—as well as the influence of color field painter Barnett Newman. The five movements, each scored for different instruments, capture qualities of a 24-hour cycle as observed from the composer's rural Maine home, but also trace the passing of the seasons. The opening movement "Early Morning," enlists Lane, who traces out deeply resonant patterns on tubular bells to produce billowing sounds. The tintinnabulation of a triangle in "After Dark," with its brittle overtones, suggests the buzzing light of firefly season, while "Late" uses cycling glockenspiel patterns to paint a glistening carpet of sound—its subtitle, "Starry Night," refers to the iconic Vincent Van Gogh painting of the same name.  
A dazzling debut from this New York string quartet. This release collects five commissioned works from a variety of impressive composers, drawing upon tradition while also pushing beyond it. The recording opens with the bristling energy of Gabriella Smith's "Carrot Revolution," melding percussive effects and bright scrapes with spry, shifting rhythms. Smith imagines a musical conversation between baroque, Irish fiddle, and Georgian folk music, blending disparate notions with a neatly controlled sprawl. Caroline Shaw's "Blueprint" builds from terse shards of Beethoven's 6th quartet, breaking down the fragments in a granular way, and naturally reconstructing them in a dialogue of past and present that showcases a surprisingly effective post-modern spin. Yevgeniy Sharlat's "RIPEFG" is an homage to his late student Ethan Frederick Greene, capturing a kaleidoscope of emotions that accents the rapid movement of the piece with the unlikely coloration of melodica, an instrument Greene would always bring to lessons. The quartet also play two movements from Lembit Beecher's chamber opera "Sophia's Forest," which describes the thoughts of a nine-year-old emigrant fleeing a civil war. The album concludes with a dynamic, melodic three-movement delight by Paul Wiancko called "LIFT," which delights in the pure joy of contrapuntal possibilities for the string quartet.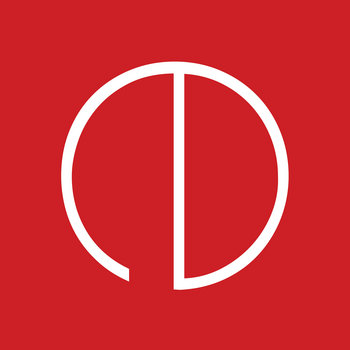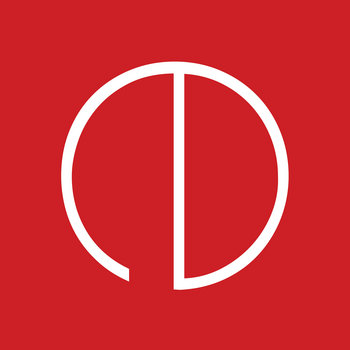 Merch for this release:
Compact Disc (CD)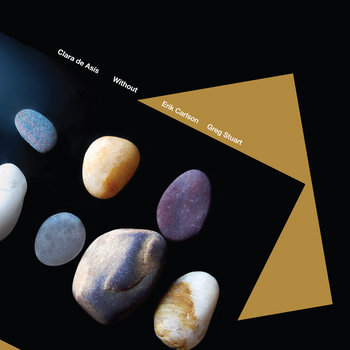 Clara de Asís is a Spanish guitarist and composer living in Marseilles, France, and her music explores sound in its purest, most abstract forms. She's a prolific performer, but she wrote Without for two excellent American experimentalists: violinist Erik Carlson and percussionist Greg Stuart, both of whom possess deep affinities for her concerns, the instrumental vocabulary to bring them to life, and the improvisation flexibility to flesh out her schematic score. The composer provides a detailed framework for the musicians, mapping out the placement and duration of specific passages, with looser indication of textural ideas, volume, and percussive materials, but in its execution both Carlson and Stuart are required to make many of their own choices. Over the course of 44 meditative, opulently grainy minutes, the musicians carve out extended passages of elusive long tones and weighty silences. Stuart deploys bows on a wide variety of objects of metal, wood, clay, ceramic, and glass, constantly altering the timbre and bite of his frictive machinations—whether high-pitched sine-like tones or swirling rustles—creating both collisions and synchronicities with Carlson's meticulously pitched violin. There are a few fleeting noh-like moments where instruments are plucked and struck. The musicians impart a dazzling sensitivity to the piece, moving through the score with unhurried grace to arrange the compelling studies into a beautifully austere, moving experience.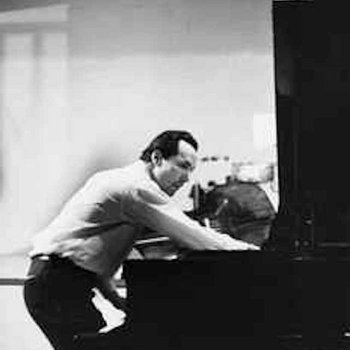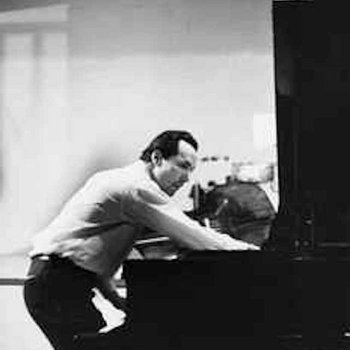 Merch for this release:
Compact Disc (CD)
In 2005, violinist Silvia Tarozzi and cellist Deborah Walker discovered that the revered American experimentalist Philip Corner was living in the Italian city of Reggio Emilia, from which the cellist had just decamped for Paris. They reached out to him, and began an ongoing partnership that has finally borne recorded fruit. The album title refers to the radical language of Corner's music, as well as the fact that the repertoire spans nearly six decades. The earliest piece reaches back to 1958, when the composer was still a student at Columbia University, ruffling the feathers of his teachers Otto Leuning and Henry Cowell. The most recent material comes from 2016. Remarkably, there is no disjunction in the work. Corner specifies strict rules for each work—the earliest pieces are among his last notated on staff paper, while most of his subsequent output has used graphic notation—but the performers are expected to provide serious input in performance, and Tarozzi and Walker do so with impressive rigor. "Three-Part Monologue" is one of the older pieces and the interaction between the string players is dazzling; on the first movement the cellist maintains a steady pulsating tone over which the violinist swoops, saws, and jabs, sumptuously embroidering her partner's canvas. Corner himself plays piano on the second movement. Harpist Rhodri Davies participates on "wholly Trinitye, for a free gathering," one of the late pieces, a delicate, tension-riddled three-way conversation.
Merch for this release:
Vinyl LP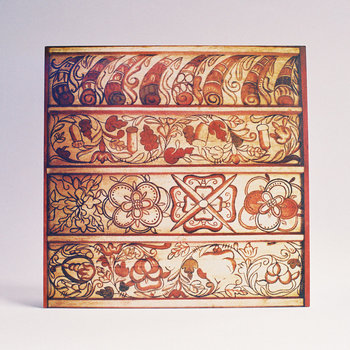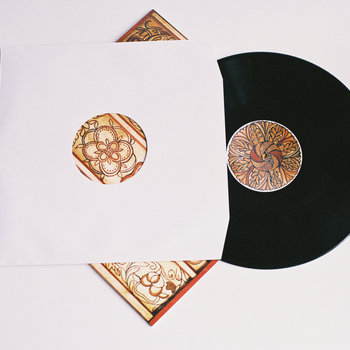 This stunning work of minimalism, composed by Sarah Hennies, is a solo vibraphone piece designed to explore the lush sonorities of a 700-year old church in Kyjatice, Slovakia. In writing the composition Hennies asked, "When you pulse one note on a vibraphone for 20 minutes, why do you need to do anything else?" and this recording answers that query beautifully. Lenka Novosedlíková deftly navigates the mesmerizing drift of the piece, starting nearly inaudible but slowly accruing volume and depth, as additional notes emerge to shade and accentuate the core tone. A shimmering blanket of sound fills the space slowly, with constant addition and subtraction of sound and intensity, as tones gently ricochet off the walls of the church, refracted by the structure's nooks and crannies. At times wonderfully discordant harmonies emerge, producing a piercing cluster of overtones that interrupt the surface placidity with ominous turbulence, but in general Sisters basks in a dreamy glow. Novosedlíková delivers a Herculean performance, maintaining intense concentration and focus when it would be easy to lose the thread of the skeletal score. While the work was composed for a specific site in mind, it would be gratifying to hear how it breathes in different sorts of rooms.