BEST CONTEMPORARY CLASSICAL
Best of Bandcamp Contemporary Classical: April 2018
By Peter Margasak · April 27, 2018
The taxonomy of contemporary classical music—new music, contemporary music, whatever you want to call it—is a thorny issue. But every two months, we'll take a look at some of the best composer-driven music to surface here on Bandcamp, that which makes room for electronic experimentation, improvisation, and powerful takes on old classics.
Merch for this release:
Compact Disc (CD), Vinyl LP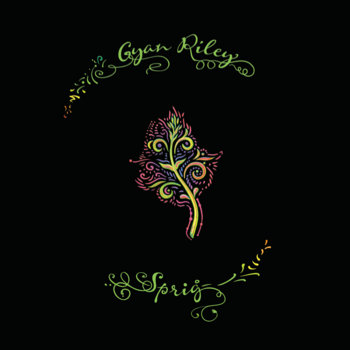 I never plan for themes when I compile selections for this column, but sometimes one emerges anyway, and if there's a recurring thread this time out it's the prevalence of musician-composers. For most of the albums here, the composer is also the primary musician, including the guitarist Gyan Riley, son of venerated Bay Area minimalist Terry Riley and one of his most trusted colleagues. Riley has worked in loads of disparate settings beyond playing with his father, including a fruitful duo with jazz guitarist Julian Lage and the multi-stylistic trio Eviyan with Czech violinist/singer Iva Bittová and clarinetist Evan Ziporyn. His lyric acoustic music takes center stage on Sprig, a collection of 10 solo pieces melding folk, jazz, and classical guitar, erasing the gap between Fahey and Segovia. Melody is clearly Riley's primary aim here, with fluid fingerstyle runs that unfold with slow luxury on a ballad like "Glimpse" and rush forward like a locomotive on "Flutterbug." In all cases, overtones stack up in undulating billows of sound, a sonic halo through which Riley's inexorably pretty constructions push through. Keeping with the album's arboreal theme, in conjunction with the conservation organization American Forests, Riley has pledged to plant a tree for every physical copy sold.
Christian Zanési is the current director of the influential French electronic music studio Ina GRM. He joined the fold back in 1977, after studying with musique concrete pioneers Pierre Schaeffer and Guy Reibel. This new installment of Editions Mego's essential survey of the studio's output includes the brilliant 1991 piece "Grand Bruit," a dazzling transformation of a field recording made during one of the composer's daily commutes from home to the studio on a train. As he writes in a brief liner note, "I then processed and enhanced it as a photographer would have done, immersing it in successive 'baths.'" There is the uncanny pulse of wheels rapidly gliding over lengths of track here and there, but Zanési utterly obscures the source material—creating an otherworldly environment that floats, careens, twitches, and glides. This is a train ride within the womb, or a trip around the sun in a cocoon. The 1983 piece "Stop! I'horizon" simulates the first moments in the recording studio, as the composer powers up his gear, opening up creative possibility; quiet rustling punctuated by a few brightly electronic tones flies by the listener (try it on headphones), as if the entire composition is becoming unmoored from earth. As with the first piece, Zanési sculpts the material in thrilling ways, offering a mysterious dynamism.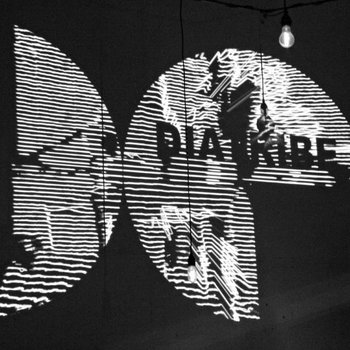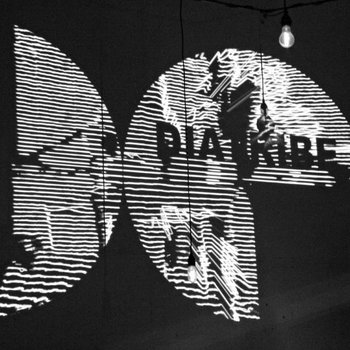 Merch for this release:
Compact Disc (CD)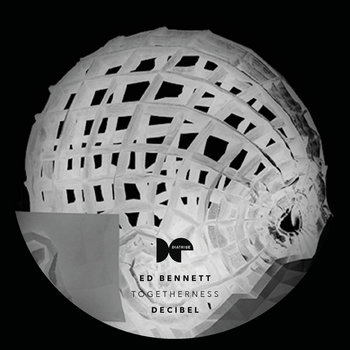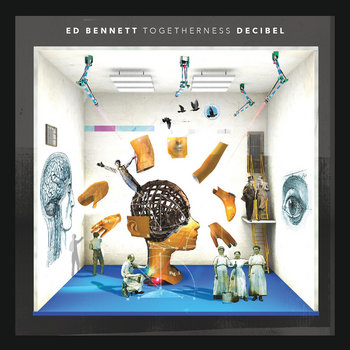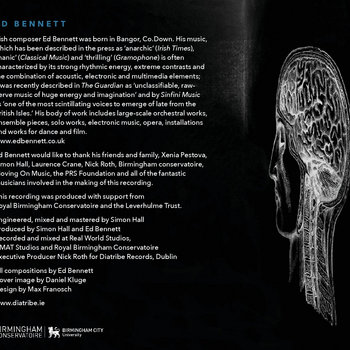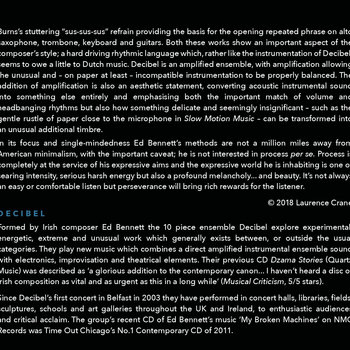 Decibel is a nimble Irish ensemble formed by composer Ed Bennett; they've worked with a broad spectrum of European composers. On the thrilling Togetherness, they take on five diverse pieces by its founder. The opener, "Suspect Device," is inspired by the titular Stiff Little Fingers punk anthem, and its pulsing drive recalls the New York minimalism of Bang on a Can All-Stars. Yet behind the relentless rhythmic thrum, a series of extended solo statements differentiate the piece, with needling electric bass and clattery jackhammer percussion providing a foundation for the slashing lick that opens the piece and recurs throughout. "Sometimes Everything Falls Apart" is more measured in its repetition, a unison passage with sliding trombone figures, building in tension and volume over 11 exquisite minutes before ending without resolution. "Slow Motion Music" demonstrates a similar sense of purpose, as gorgeously articulated long tones dominated by Mira Benjamin's fragile violin glide patiently, punctuated only by bits of piano and electric guitar. The title composition, however, pushes Bennett's interest in developing a microscopic idea further, taking a cellular notion and building it inexorably in tension, volume, and density for 20 minutes before concluding with seven minutes of hovering stasis.
Olivia De Prato
Streya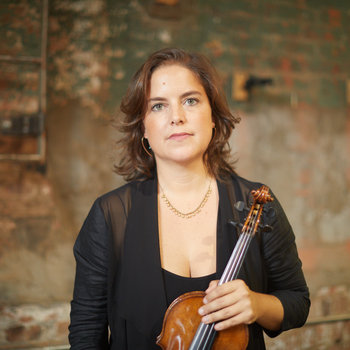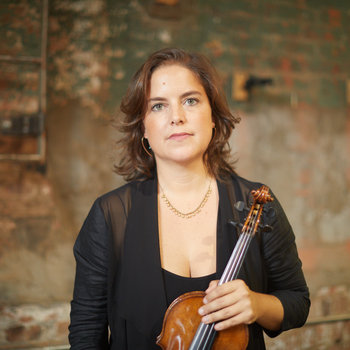 Violinist Olivia De Prato, a co-founder of Mivos Quartet, as well as a member of Signal and Victoire, steps out on her own with this diverse program of solo works. Samson Young's visceral "Ageha.Tokyo" opens the record with strident double-stops and piercing, probing lines, adding biting melodic fragments and body to a surging electronic soundscape of club beats muddled and refracted. Other pieces are more programmatic and narrative; the title piece by Victor Lowrie (her husband and collaborator in Mivos), imagines the birth of a star or planet, with expectant bursts of energy and irregular lines of development, while "Percorso Insolito," by the veteran reed improviser Ned Rothenberg, narrates an imaginary journey by the violinist herself. Taylor Brook's spellbinding "Wane" enlists De Prato to overdub multiple parts in different tunings, generating a spectral richness with each element melting into one another, while Reiko Füting's "Tanz.Tanz" extrapolates a musicological analysis of Bach's "Chaconne" into something harrowing yet energizing. "Vespers for Violin," which she's played in composer Missy Mazzoli's Victoire, is an adaptation of the multipartite construction of Vespers for a New Dark Age, utterly reshaping it into a cinematic miniature rippling with drama.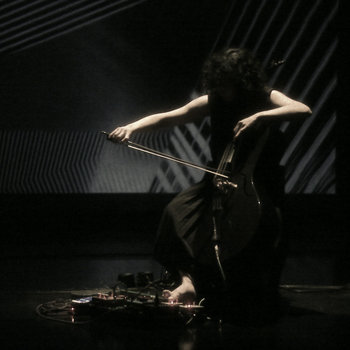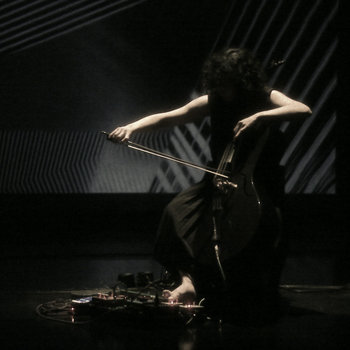 Merch for this release:
Vinyl LP, Compact Disc (CD)
As the artistic director of American Contemporary Music Ensemble (ACME), cellist Clarice Jensen has provided masterful, meticulously pitched orchestral support to a wide array of adventurous pop and new music artists, including Blonde Redhead, Stars of the Lid, and Owen Pallett. Among ACME's most fruitful collaborations were those with the late Icelandic composer Jóhann Jóhansson, who wrote the opening track of this recording with the cellist, a minimalist tone poem built around cycling articulations of a major scale and a three-chord loop, where every repetition morphs almost imperceptibly, leading to a gorgeously disintegrating soundfield not unlike the work of William Basinski. Michael Harrison's "Cello Constellations" is likewise minimal, but its focus is on the harmonic series, as a mixture of 25 multi-tracked cello parts and pinging sine tones create a kaleidoscope of pulsing movement rich in acoustic beating and charged with other psychoacoustic effects, constantly shifting in density and viscous timbre. The two-part title piece was written by Jensen; the first movement swells and vibrates in dramatic surges and diminutions, with overdubs that make it sound like she's playing a church organ, while the second folds in field recordings made at New York's Grand Central Station, loops, and drones, while adding processing to the cello for a richly ambient, slightly uneasy meditation.
Merch for this release:
2 x Vinyl LP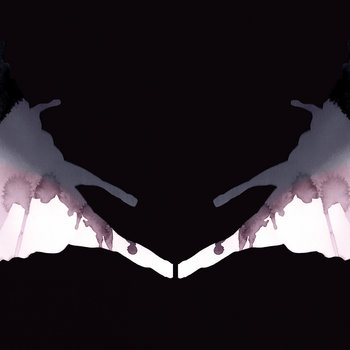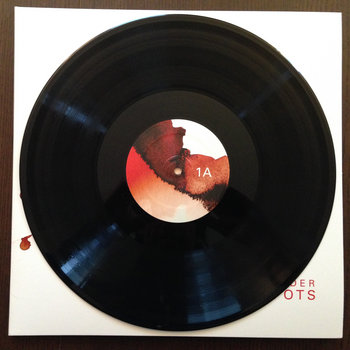 Jeff Snyder seems to happily occupy a liminal space between composition and improvisation. He works with electronics, creating otherworldly, unwieldy sounds that he's applied to countless, disparate contexts, from free jazz groups to electro-country music. He's composed works for groups like Wet Ink Ensemble, International Contemporary Ensemble, and Mivos Quartet. On his first album under his own name, on the eclectic new music label he co-founded, he turns to an old Buchla 200 Series synthesizer housed in Stockholm's legendary Elektronmusikstudion (EMS) to create a multi-movement work shaped by his own Snyderphonics JD-1 controller, which lends a bit of order to a synthesizer renown for its unpredictability. The music is delightfully squirmy, squelchy, and full of surprises, as passages of blorpy rhythm and creeping melody corrode into shapeless, acidic noise. The use of unnamed effects and delay help Snyder make sense of the sounds, but as the piece evolves the pieces grow longer and longer. It's as if his resistance to the compulsive charms of the Buchla weaken with time.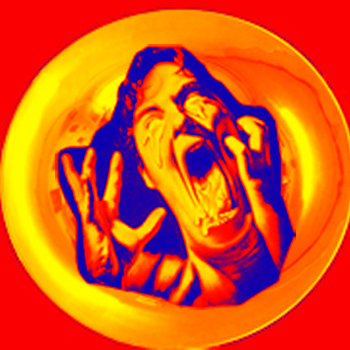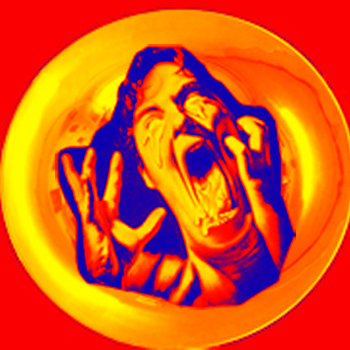 Merch for this release:
Vinyl LP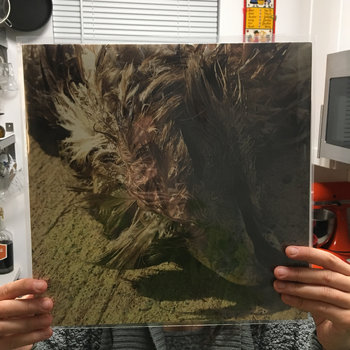 Violinist Erica Dicker also deftly straddles the divides between improvised and composed music. She's a close collaborator of Anthony Braxton, serving as concertmaster of the Tri-Centric Orchestra—which exists to play his music—and works in several of his smaller ensembles, as well as belonging to chamber groups like Katherine Young's Pretty Monsters and Vaster Than Empires. She wrote the four pieces on this knockout solo debut; they were inspired by four elemental experiences she's had. According to her expanded liner notes, the jarring opening piece "Bone Atlas" was inspired when she came across the fractured skeleton of a raptor in the woods; the piece is marked by jagged lines and astringent dissonance, with a clear trust in expressionistic freedom that's often lacking in contemporary music. The remaining three pieces follow suit, drawing upon her improvisational practice, but ordered by an oblique compositional logic driven by her vast creativity.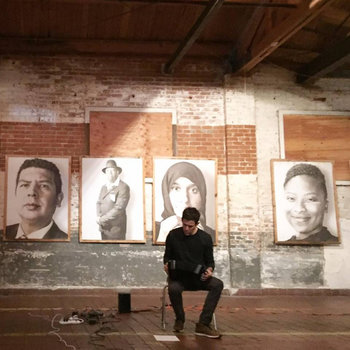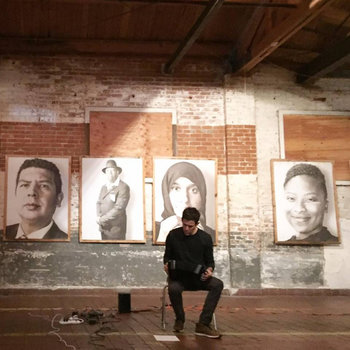 German composer Eva-Maria Houben is a leading light of the Wandelweiser Collective, a bold post-Cagean network who often embody these thoughts of hers: "Music may exist 'between': between appearance and disappearance, between sound and silence, as something 'nearly nothing.'" These four pieces for violinist Erik Carlson and percussionist Greg Stuart—the latter a trusted collaborator of the best known Wandelweiser figure in the U.S., Michael Pisaro—are deliriously minimal, with scores that sketch out only the most basic of precepts. The score for the piece "Duo II," for instance, is some prescribed pitches and loose instructions, like "a drone, rarely interrupted (perhaps only once) for a while." These demand the performers make plenty of choices on their own (much like Cage's work), and the musicians have clearly spent a great deal of time developing each piece for maximum impact. That said, this is music that demands full immersion in its resonant universe, where extended notes—mostly voiced by Carlson—unfold leisurely, taking their time to explore a microscopic sonic environment, one that almost puts the focus on the silence between tones more than what the musicians are producing.
Merch for this release:
Compact Disc (CD)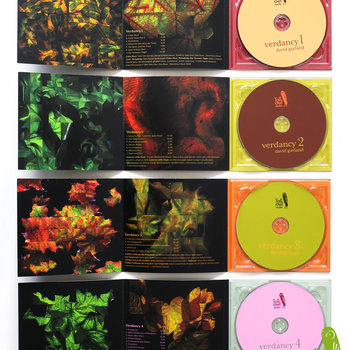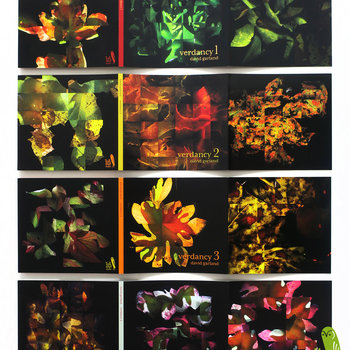 Veteran downtown New York figure and composer David Garland, who's hosted the invaluable Spinning On Air program on WNYC for almost three decades—although it's only existed as a podcast in recent years—moved up to the Hudson Valley in 2015. Clearly something about the change of scenery inspired him. Part of the credit belongs to his son Kenji, who developed an enhanced 12-string guitar with homemade resonating devices. That instrument is at the heart of this dazzling collection of music, spread across four CDs. Most listeners of contemporary classical music would dispute its placement here, but Garland, who's built a career subverting easy categorization, has created a quiet masterpiece that melds folk, pop, chamber music, and heady experimentation. Although he's surrounded by an impressive support cast including Yoko Ono, the singular Czech violinist/singer Iva Bittová, and some indie rock fixtures like percussionists Otto Hauser (Cass McCombs, Vetiver) and Adam Pierce (Mice Parade), the vision is all Garland's. His rejection of orthodoxy feels both natural and radical, and Verdancy feels as fresh and electric as anything I've heard all year. It's hard to remove his self-sufficient impulses—it was all recorded in a home studio without pressures of commissioning or label expectations anywhere in sight—from the end result, and that's what makes it sound so powerful and resonant.
Merch for this release:
Compact Disc (CD)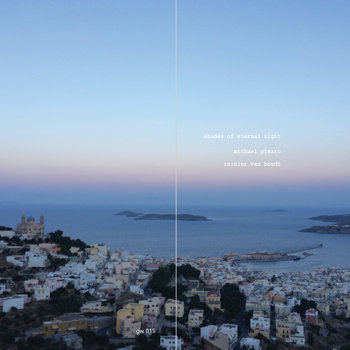 Composer Michael Pisaro built this haunting work from samples, a mixture of chords played by the adventurous Dutch pianist Reinier van Houdt—made during sessions the piano cut for the composer's triple-CD The Earth and the Sky—and field recordings from Syros, Greece and Southern California, with electronic processing serving as connective tissue. Pisaro deftly melds those disparate sources with astonishing fluidity; they overlap, bleed into one another, and recede, although there's never any doubt what's piano and what is an environmental sound (waves lapping at a shoreline, swooshes of wind, the distant hiss of a still day). The work arrives in three movements, with "Ghosts of the Site" establishing a kind of serene calm before the turbulence of "Event Storm," where rolling piano chords, manipulated electronically, suggest the encroaching sweep of rain clouds, followed by battering winds, with the clanging of a buoy bell pealing in the distance. Pisaro masterfully weaves together his sources in narrative fashion—the action is constantly developing, moods steadily shifting.