BEST CLUB MUSIC
The Best Club Music on Bandcamp: June 2020
By Gabe Meier · July 09, 2020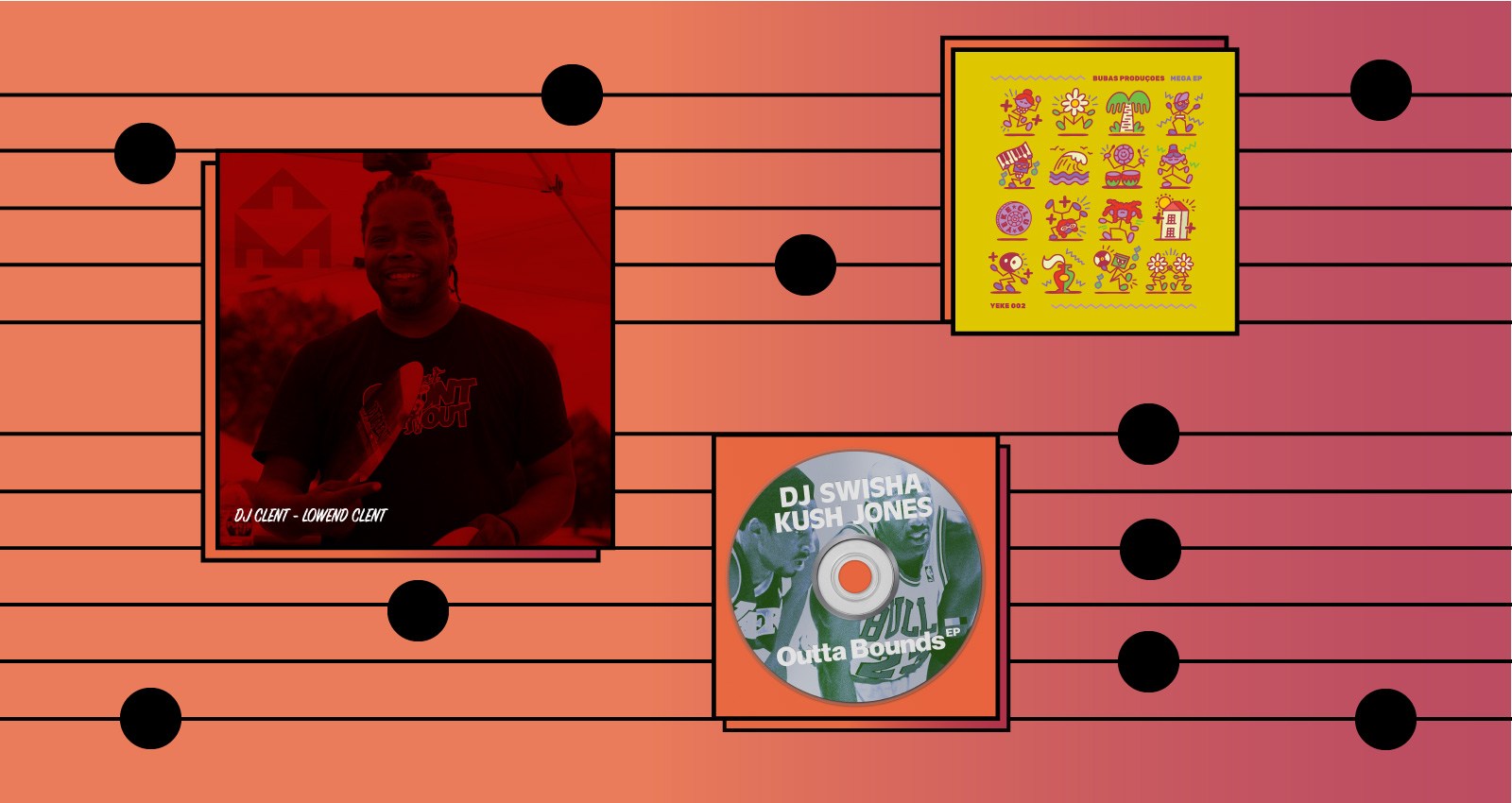 With many of the world's dancefloors empty at the moment, there's an inherent melancholy to listening to and writing about club music these days. Even so, the following six releases offering reassuring proof that the dancefloor's kinetic thrills can outlast anything. Highlights include voice note ruminations from Gavsborg and Shanique Marie; brash hybrids from Precolombian and Estoc; tightly wound, back-to-basics bangers from DJ Clent and Bubas Produçoes; and more.
Bubas Produçoes
MEGA EP
As a vision for a functionalist-surrealist take on Afro-Portuguese rhythm, Bubas Produçoes' MEGA does not disappoint. Each of the EP's five tracks sit at a cool 130 BPM, congealing and unravelling in a giddy down spiral. Outside elements are kept to a minimum; instead, drums, bass, piercing vocal samples and short bursts of melody are expertly intertwined in singular slabs of percussive noise. Consider the droning "Malaicadas" to be shorthand for the record's ethos: a strong start on the right foot keeps the interlocking rhythms rumbling ever onwards, friction be damned.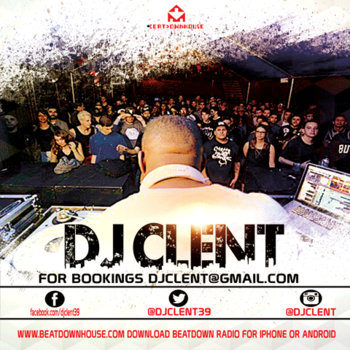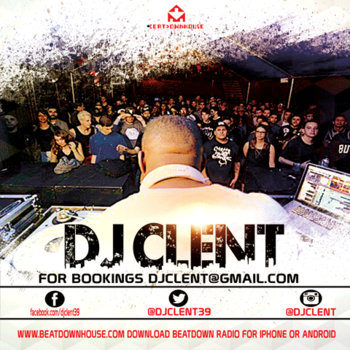 Much of the basis for Chicago's footwork sound can be found in DJ Clent's work from the 1990's and early 2000's. By dragging ghetto house and juke into increasingly complex shapes, Clent, as well as artists like DJ Rashad, RP Book, and Traxman, laid the asymmetrical cornerstones for contemporary footwork as we know it. LOWEND CLENT provides a snapshot of this Southside legend at his spartan best, flipping simple loops over oceans of sub bass in what can only be called a challenge to dancers and soundsystems alike.
Kush Jones and SWISHA share a long musical history, growing in parallel as both producers and DJs in the New York scene over the past decade. Outta Bounds isn't their first collaborative work (2015's "Make This $$$" is an early favorite), but it's easily their best, showing off a deft touch through genre and temperament. Tracks like the collaborative "Torcida" and Jones's "GTB" are raucous party anthems, but it's the opening and closing "Snare Track" and "Outta Bounds" that ride the hardest, outlining a dancefloor vision that synthesizes rigorous groove and unbounded technical experimentation.
Equiknoxx Music is an exemplar of modern collectivity, tightly wound around a central ideal, yet perpetually expanding into new sonic territory. Gavsborg's Kevin From Ivory Coast is the latest release from the EM factory, channeling Mobb Deep and Erykah Badu by way of the Fat Block show on Kingston's Fame FM. Shanique Marie is a steady presence on all three tracks, threading abstract stanzas into Gavsborg's eerie productions in a manner that recalls the subdued chatter of day time radio.
Nkisi's Bandcamp describes her music as "a microcosmic encapsulation of melo-rhythmic trance," an appropriate tag for an artist content to cruise in her own otherworldly, idiosyncratic lane. BLK SPELLS is an interstitial record, stripped of the conceptual bombast and intricacy of 2019's 7 Directions, and largely devoid of the physicality of her previous efforts for Doomcore Records. The record's "sonic spells" do act as mystical underliers to Nkisi's other work though, filling in the sonic and metaphorical gaps between releases and underlining the austere beauty that runs through the entire Nkisi catalog.
Precolumbian & Estoc​
​LANDOCORE
After colliding on two exuberant rhythm tracks for last year's CCT EP, released via APOCALIPSIS, Precolombian and Estoc Riobamba have joined forces once more for LANDOCORE, a five-track EP for Santa Muerte's MAJÍA which reigns in the Afro-Peruvian rhythms somewhat in favor of throbbing hardcore-techno beats. The big draw here is "Inga," a heady overlay of linear march and polyrhythmic blowout; it's anchored by an immediately-memorable vocal cry that keeps the interlocking percussion in step, even as the surrounding revelry threatens to boil over.