BEST CLUB MUSIC
The Best Club Music on Bandcamp: July/August 2022
By Gabe Meier · September 08, 2022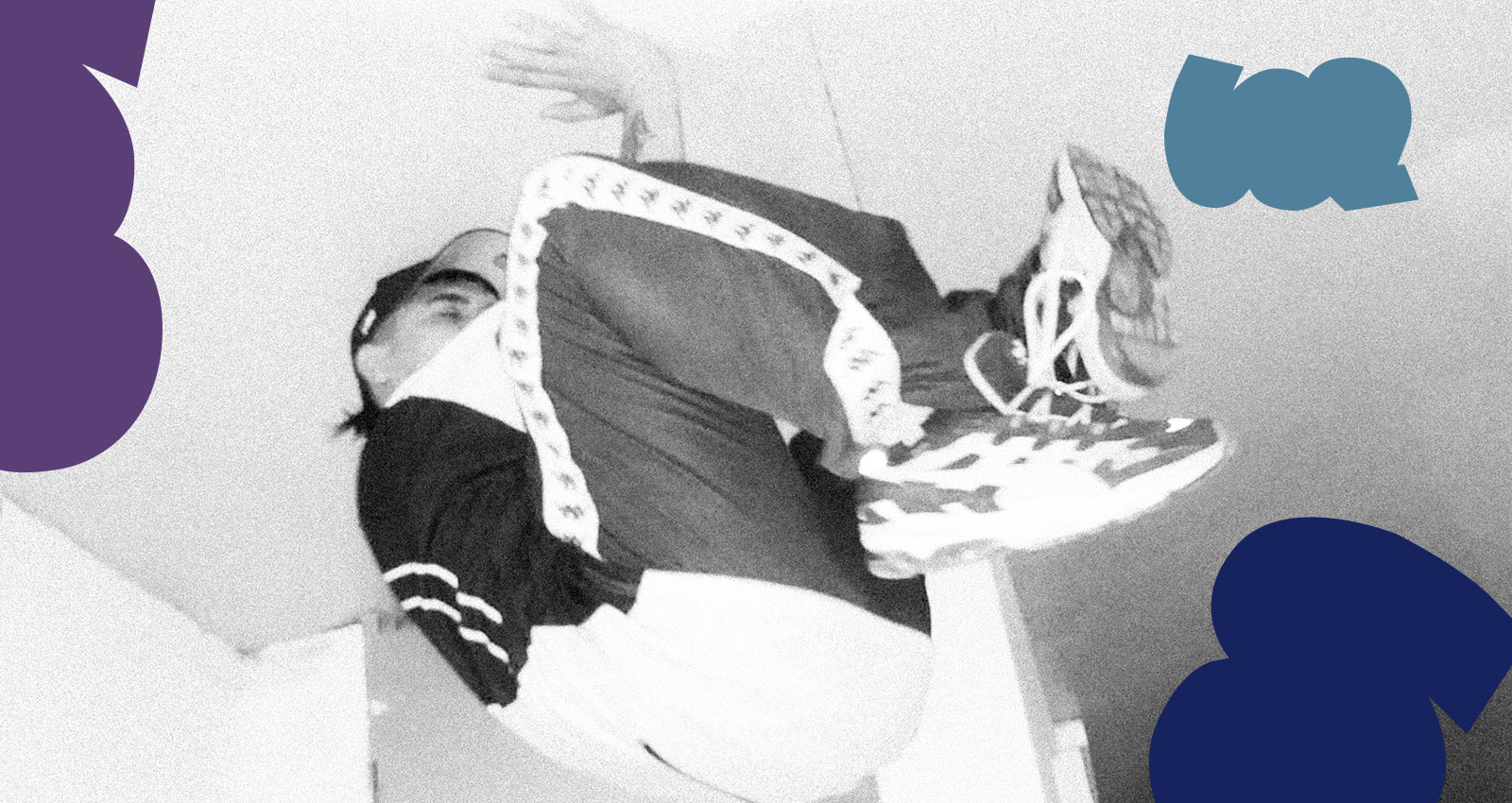 In the May/June column of Best Club Music, we emphasized the relationship (or lack thereof) between major label pop attention on regional club music forms. With the Beyoncé and Drake records, which each draw on a range of vernacular club sounds, now thoroughly consumed by the culture industry discourse machine, we can look back with clarity at their effect on both the individual producers involved and the broader scenes sampled and drawn on for attention.
On the one hand, club rap from Newark, Philadelphia, and beyond has been granted a new level of prominence, while artists like Kelman Duran, MikeQ, and Kevin Jz Prodigy—sampled on Beyoncé's "I'M THAT GIRL" and "PURE/HONEY" respectively—now have a platform to further their own sonic projects. On the other hand, little attention has been granted to the histories, progenitors, or contemporary context of club music's various forms. The following releases touch on the countless variations in global Club music today, ranging from DJAaron's epochal flex dance music to DJ R3LL and DJ Kiff's timeless Jersey club mixtape.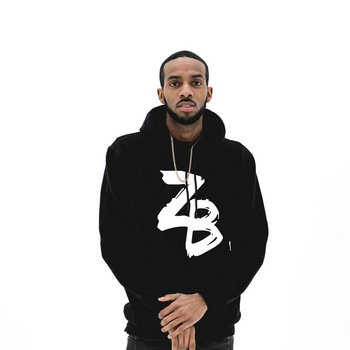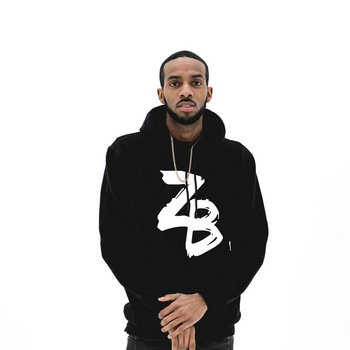 Since its early years, DJAaron has laid much of the groundwork for flex dance music (FDM) as both an external phenomenon and an internal sonic dance style. Survive The Madness, the Brooklyn producer's first release of 2022, is lithe and muscular, effortlessly synching FDM's dancehall foundations with drill and a range of other contemporary techniques. Fellow FDM stars Davincii Productions, HITMAKERCHINX, and Showoffmadethis feature throughout Survive The Madness, lending the project a comprehensive mood.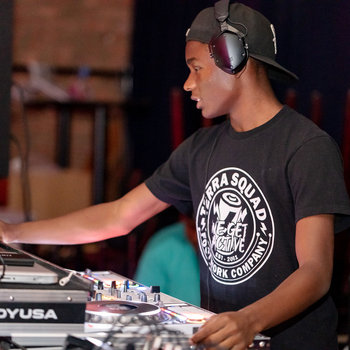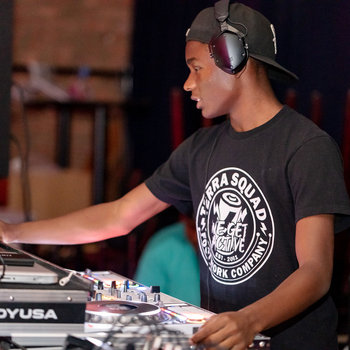 Chicago's Beatdown House crew and label has come out of the past few years as one of the most exciting outposts for footwork, specifically, and American dance music more generally. 4 The Streets MixTape is a marathon collaboration between two younger members of the crew, DJ Corey (co-founder of NuLegendz) and King Agee (also a member of the Terra Squad Footwork Company), and nods to the evolving relationship between the Chicago dance music continuum and footwork dance crews.
Tipped in Total Freedom's runway mix for Mugler, DJ GÄP's Burning Brakes is a tour de force of constantly shifting club music. Rather than an assemblage of hastily cobbled hybridities—grime, funk carioca, bubbling, dancehall, etc.—the Bratislava-based artist cues into a dancefloor-DJ enthusiasm reminiscent of parties like GHE20G0TH1K, Janus, and Wildness. Highlight and closer "Bird Attack" epitomizes the collection, looping 8-bar grime into the oblivion of a CDJ emergency loop before sputtering into nothingness.
Merch for this release:
Cassette
Sourced from the golden era of Jersey club mixtapes, Cuff Yo Chick was initially released in 2011, only to be unceremoniously dumped off the internet following major label takedown requests. DJ R3LL and DJ Kiff, now legends a little over a decade later, hardly put a foot wrong across the mixtape's 42 tracks, simultaneously putting forward a time capsule of pop music at the turn of the 2010s and a Jersey club statement in ebullient technicolor.
EXTRACORPOREA sees Buenos Aires-based producer EL PLVYBXY pay homage to Changa Tuki (also known as Raptor House) and its foundational artists. DJ Baba, a Changa Tuki legend and key figure revolutionizing the sound from within, features on the remix package as does fellow Argentinian artist TAYHANA. On their own contributions, EL PLVYBXY locks into the tight rhythms and rough-and-ready energy of Changa Tuki: a record to be played on Bluetooth speakers in the park, as the release text indicates.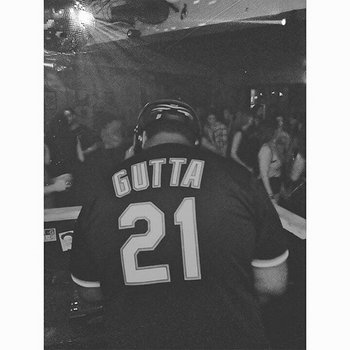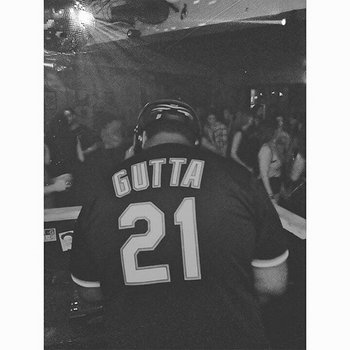 At eleven volumes, Gutta!'s ongoing release series is already one of the most thorough Jersey club archives available on Bandcamp. The most recent edition is a largely collaborative affair, featuring assists from Dj K-Deucez, DJ Sliink, Gary Lite, HotRod, Mike Gip, and SBF. Familiar samples and loops abound, but it's Gutta!'s cinematic vision that links it all together on VOLUME ELEVEN.
On the back of two extended volumes of edits and B-sides, Glasgow-based artist KAVARI has blessed us with a more concise dancefloor articulation in Suture. Noise and blown-out conjunctures form pivot points across a constantly changing landscape of tearout breaks, dubstep, and a range of vocal FX that simultaneously distance and enclose the listener. "Attachment Style" falls somewhere between the fried-nerve jungle-stylings of aya and ZULI, setting into a skanking groove before shuddering to a halt.
lila tirando a violeta & loris & nick leon
"transmute"
In the best of the low-end tradition, "transmute," a collaboration between Lila Tirando a Violeta, Nick León, and Loris, takes advantage of negative space as much as it drives forward with a canny range of percussion. Matching voice, bird sounds, and an eerie bed of sub bass, the one-off single initially meanders into that negative space, slowly gaining steam until its form internally bursts around a snake-like pattern that could go on forever, but succinctly finishes at just under four minutes.