BEST CLUB MUSIC
The Best Club Music on Bandcamp: January/February 2022
By Gabe Meier · March 03, 2022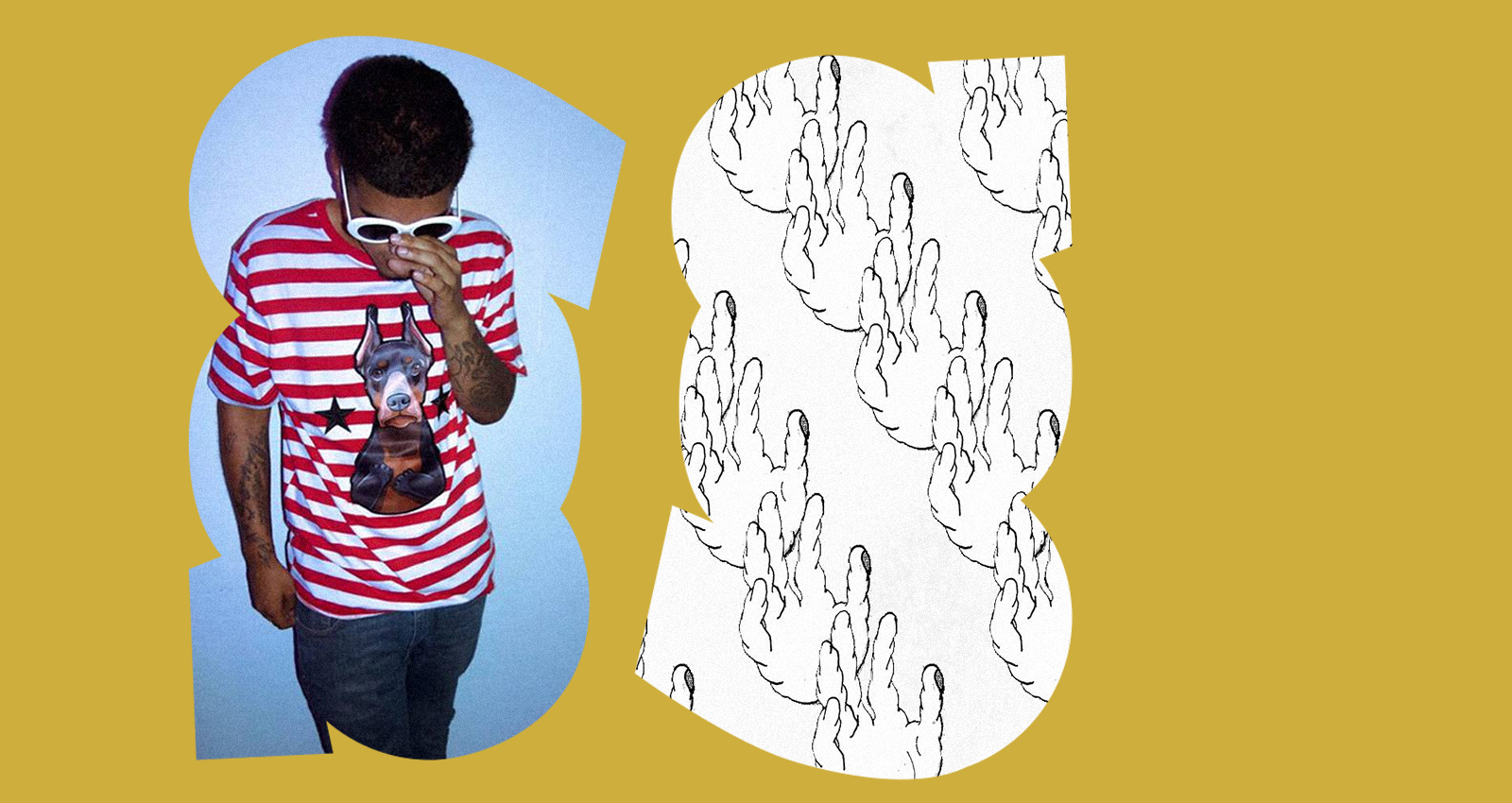 The metabolism between song, DJ, and dancer is central to the construction, and reproduction, of dance music culture. Club music in particular, often hyper-local and sonically generative, follows complex, iterative patterns between the production process, its implementation on dancefloors, and reception in the digital environment. More than ever, those iterations seem to be collapsing in one another, producing hybrid forms in the process. Yet, discrete sonic cultures and fictions remain with artists from Chicago, Nairobi, Newark, São Paulo, and beyond, refining and building upon geography-specific vernacular sounds.
The first several months of 2022 saw these processes play out across a number of distinct projects. DJ 809 and DJ J Heat, two artists shaping Jersey Club in their own image, nod to pop production and drill respectively, making technical feats of sonic fusion sound natural in the mix. Henzo and Ziúr take a different path, each centering the physical sub-structure of bass for decidedly idiosyncratic ends. With a different dancefloor tact, badsista and Despina emphasize contortionist rhythms, pushing familiar sounds into unfamiliar territory through energy-laden FX. Teklife's Sirr TMO looks back as much as forward, nodding to Chicago's jazz tradition and beyond on a modern day Footwork classic. Lastly, Slikback, in truly undefinable fashion, enlists a huge range of collaborators to explore slabs of noise, epic arrangements, and the sort of expansive sonic environments most producers only dream of.
A performance in elastic basslines, simultaneous acceleration/deceleration and barely containable rhythmic tics, Despina's Limb Slip is yet another comfortably challenging addition to the All Centre catalog. Across four tracks, the Brooklyn-based artist works with a range of barely containable sounds and effects-distressed spring samples, bouncing digi basslines, and cyborg-voiced loops, building and releasing tension in a series of pleasingly unconventional dancefloor-aimed efforts.
As the club sound has grown from a Baltimore-specific approach to house music, it has taken on a sonic language all its own. In concordance with early Bmore tracks, the Baltimore-Jersey-Philly sound has retained an open relationship to pop developments, a dedication to local sound and culture and an omnipresent humorous streak. As heard on DJ 809's EightOh!, the latest Jersey interpretations also nod towards stark, polished sonics more in line with the state's pop developments (Coi Leray, Fetty Wap) than the bass-and-breaks model of early Scottie B, DJ Class, and DJ Technics tracks. Nonetheless, EightOh! and similar projects from the new wave continue to engage with, as much as they challenge, the old school, constantly enriching the club continuum as it moves through its fourth decade.
Merch for this release:
T-Shirt/Shirt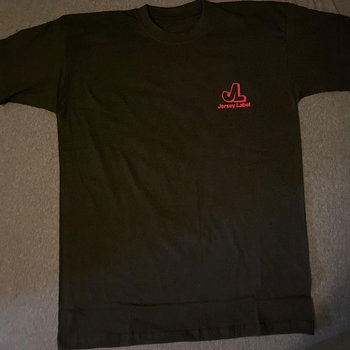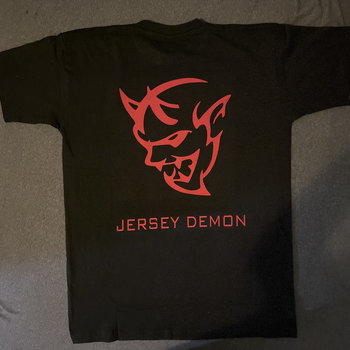 It was only a matter of time before New York's drill movement would collide with Jersey Club, and fans of both are lucky that DJ J Heat is the producer to take on the project (see also GUTTA's DRILL 'EM). You Know The Drill is the most extensive J Heat project since 2017's classic Jersey Transit Systems and comes with standout features from Ash B., Demi The Baddie, DJ K-SHiZ, Ty-Gee, and Wild Milly. In various combinations, J Heat juxtaposes slick club kick patterns, familiar bed spring samples, and sultry vocals with the seemingly omnipresent floating bass of drill production. Showing a deft touch with both, the project feels less like a mash-up of discrete styles than an artist fully adept at an array of rhythmic structures, samples, and vocal techniques.
Aya and BFTT's YCO label has become a home for artists unwilling to reign in their unbridled enthusiasm for constructing, dancing to, and showing appreciation for dancefloor bangers. Manchester's Henzo, previously heard on labels like Left, Right and Centre and Worldwide Unlimited, is the latest to join up with the clique, throwing rhythmic psychedelia and bass bin-challenging chuggers into the YCO blender. On their edit of "Finola Anthem," Florentino and Manuka Honey lend a front foot energy, but it's Henzo's attention to deliberate, warped low-end manipulations that steals the show on YCO004.
As Teklife has transitioned from crew into label over the past half-decade, the group of artists most associated with the legendary Chicago operation have honed and particularized their own skill sets. Sirr TMO, a producer, dancer, DJ, and longtime Teklife member, is the latest artist highlighted on the label, lending layered, patient valences to Footwork's breakneck pace. Tracks on 888 (INFINITY) elapse at a languid rate, taking on new elements as they course over a dense bed of percussion. Sonically adjacent to a spiritual jazz sound that has often found its home in Chicago, 888 (INFINITY) foregrounds and accelerates expressive instrumentation without losing footwork's instinctive feel.
On 2021's MELT collaborative mixtape, Slikback joined forces with a disparate assortment of artists, including KMRU, Objekt, and Tzusing. The exercise stretched the Slickback sound into several new directions, but more often than not, the Nairobi-based artist's modernist contortions remained firmly in the foreground. CONDENSE finds Slikback reprising that exercise with an entirely new set of artists, this time linking up with Giant Swan, Hyph11e, Malibu, Quest?onmarc and more. Unceasing walls of sound are a ubiquitous presence on CONDENSE, ranging from the subtle, halting physicality of "UENDELIGT" (with Malibu) to the tangle of noise blasts, interspersed with spacious, nearly empty zones on "MIRAGE" (with Mapalma).
Never one to silo in on a specific sonic palette or structure, Ziúr has traversed a range of club forms, textural abstractions, and collaborative experiments in recent years. Now Now, Antifate and Blur, all released in 2021, collected heartstrings-pulling mood pieces ("Fringe Casual"), lurching dancefloor minimalia ("I Accept"), and one of Ziúr's most affecting vocal performances to date ("Bleak"). Bin There – Vol 1, the Berlin-based artist's first release of 2022 and the first in a series of singles, features a restrained outlook relative to 2021's flurry of releases. Yet, the project hits an enticing nerve, posed between the skanking bleat of "Schnieke" and layered industrio-slow burn of "Bottoms."