BEST BEAT TAPES
The Best Beat Tapes on Bandcamp: October 2018
By Max Bell · November 27, 2018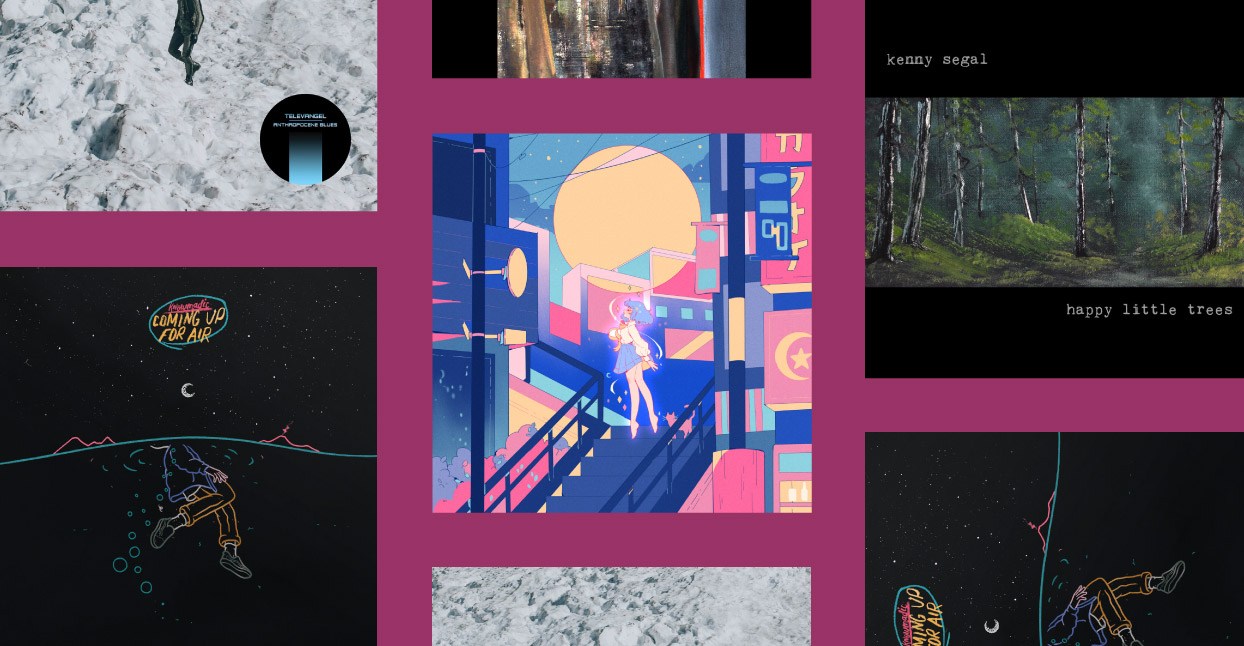 While I would've liked a host of horror-themed beat tapes this October, there were few to be found. Instead of albums that bring terror to our world, I discovered albums that offer passage to new ones. Some afford a respite from the places we know, and some refract them in ways that are both cathartic and haunting. The woods of your childhood fantasies, a frigid and dystopian New York, a neon-tinged anime—choose your adventure and don't forget your headphones.
Merch for this release:
Compact Disc (CD), Cassette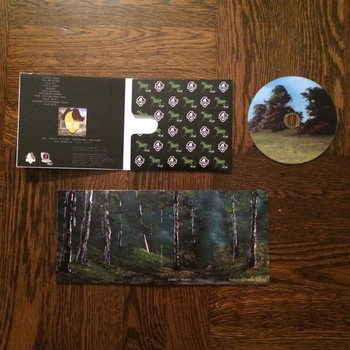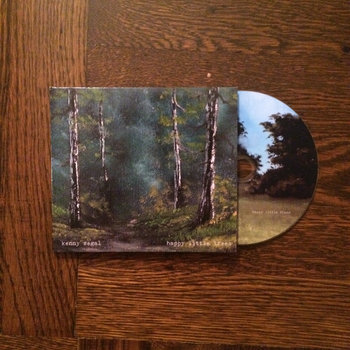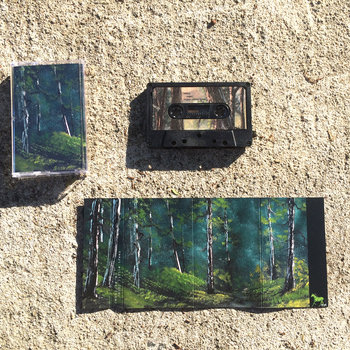 Kenny Segal is the king of nostalgia. His live samples, bright melodies, and concussive percussion sound familiar even though you've never heard them (or heard them arranged this way) before. They are the score to your favorite memories. Whether his beats appear on records from paragons of leftfield rap like Milo, Busdriver, and Open Mike Eagle, or his Kenstrumentals series, they are bound by this rare balance of wistfulness and innovation.
On Happy Little Trees, Segal's first "proper instrumental solo album," he adds new colors to his palette while still painting with his singular magic. Though tracks on the Kenstrumentals volumes were united in their compositional aesthetic, they varied widely in tone. Here, Segal preserves the organic warmth of characteristic of past works, incorporating live instrumentation from frequent collaborators like Mike Parvizi and Aaron Carmack, but achieves a previously unrealized cohesiveness. The sometimes ambient-leaning and sometimes jazz-imbued beats all possess a wonder and spaciousness akin to wandering the wooded expanse on the album cover. Even when Segal approaches footwork-paced rhythms, as he does on "big decisions" and "black gesso," his use of space and atmospherics makes the freneticism feel soothing. I may have never hiked through the forest Segal envisioned when making (and painting the cover for) Happy Little Trees, but each note on this makes me feel like I was there before and never wanted to leave.
Merch for this release:
Compact Disc (CD), T-Shirt/Apparel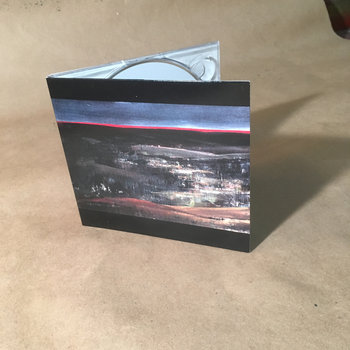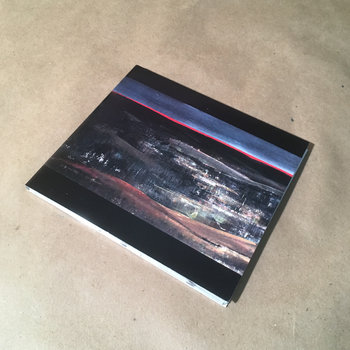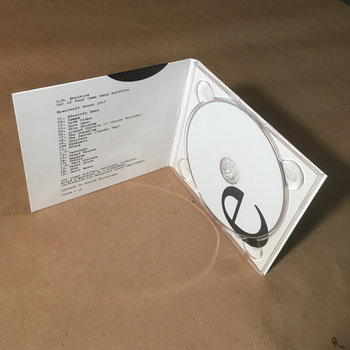 If you're a fan of the grim, biting, and lugubriously scored rap coming from Backwoodz Studioz, you've heard beats from A.M. Breakups on projects such as Billy Woods's History Will Absolve Me and Elucid's Save Yourself. Out of Four Came Many, the New York producer's first instrumental album of new material in several years, offers a unique take on the bleak, industrial, and occasionally futuristic beats that El-P and Def Jux pioneered in the aughts. On some tracks, there are enough thundering drum fills to make Blockhead (and Aesop Rock) green. Elsewhere, Breakups utilizes seemingly incongruous samples and expands the limits of that sometimes claustrophobic aesthetic. The bluesy, quasi-psychedelic riffs on "Fire Blazing," for instance, wouldn't sound out of place on Darkside record. Yet, Breakups deftly weaves them around punishing drums, momentarily moving the listener from dismal, crowded New York blocks to the cold and vast desert. Despite the pervasive darkness on Out of Four Came Many Soldiers, there are moments of brightness, like on the funky "Social Dissonance," which feels spiritually descended from Beastie Boys tracks circa Hello Nasty. Ultimately, though, this is a collection of dystopian dirges for our fractured and horrifying times. Play it for catharsis or whenever you scroll your Twitter feed.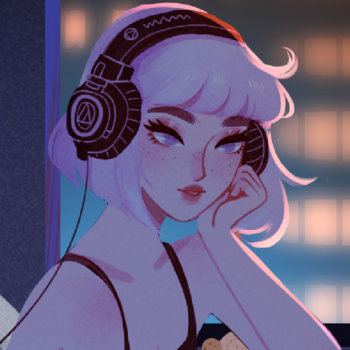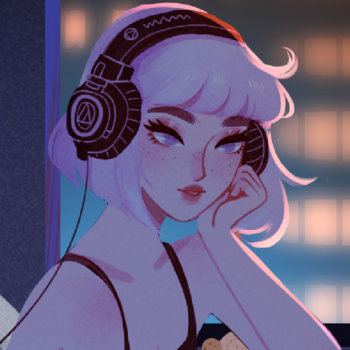 City Girl has emerged as one of chillhop's most talented artists, a subtle alchemist who can transform our world with the aural equivalent of a whisper. From her 2017 EP loveless shadows to July's Neon Impasse (which I included in my summer column), she has crafted dozens of gentle and serene downtempo beats that soundtrack her sonic universe of muted, Day-Glo pastels. Though similar foundational elements (e.g., plaintive acoustic guitar, plinking keys) as previous projects, Celestial Angel is the latest unique structure. It's the touches of ambient noise—the metallic clank of silverware or the jangling of change—that remind us City Girl's world is ours. These alternately meditative and lullaby-like suites are the soundtrack for hazy mornings and quiet nights, moments of tenderness and months of heartache. The best analogy I've come up with is that listening to City Girl is like admiring a koi pond. As you watch the light glint off of the colorful scales of graceful fish and the silent ripples on the water, you may meet your reflection and smile for having forgotten the wonder in the world until that moment.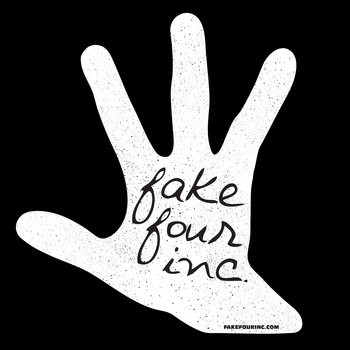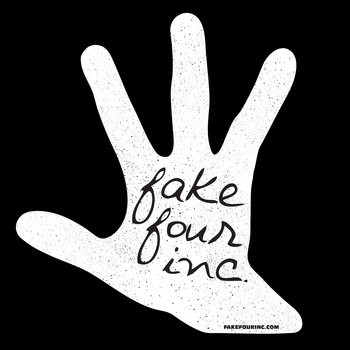 Merch for this release:
Vinyl LP, Cassette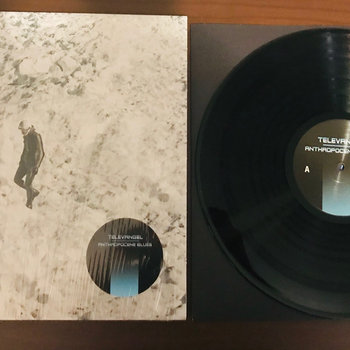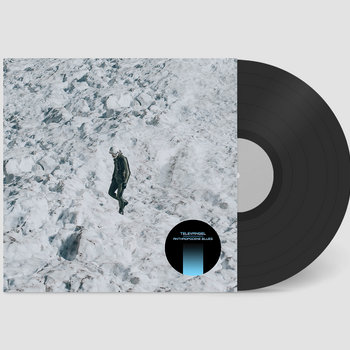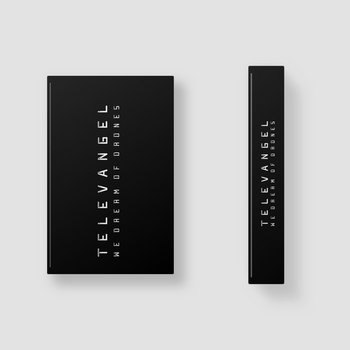 Cloud rap's popularity was short-lived. This had less to do with the dreamy, expansive soundscapes backing rappers such as Main Attrakionz, Lil B, and Nacho Picasso and more with the inherently incongruous pairing. No voice was booming enough to match the grandeur of cloud rap productions; few lyrics felt profound enough; and no flow was paced well enough to fill the chasms between the percussion. Of the above-mentioned rappers, however, Nacho Picasso came closest to floating among the cumulus. He did some of his best work in this regard with Blue Sky Black Death (BSBD), the San Francisco production duo comprised of Kingston and Young God (start with 2011's For the Glory). While BSBD have released songs with many talented rappers, their work—with all due respect to Picasso—is best appreciated sans vocals.
Anthropocene Blues is the first solo project from Young God since 2016's .​.​.but he who causes the darkness. Released under the alias Televangel, Anthropocene Blues isn't a complete departure from his work as Young God or half of BSBD so much as it is a refinement blaring from a neighboring cloud. The album is somehow grander, more anthemic than anything Young God/Televangel has worked on before. Reverberating guitars that verge into shoegaze territory, glinting bells and chimes, swirling atmospherics, clattering percussion—all are girded by colossal low end. The album, as titularly suggested, may possess a pervasive sadness, but that's constantly undercut by strings and notes that hint at hope. It is an album made for gray days with the force to blast a hole through smog, smoke, and anything else blocking the light.
Merch for this release:
Vinyl LP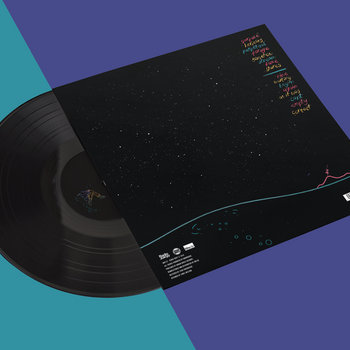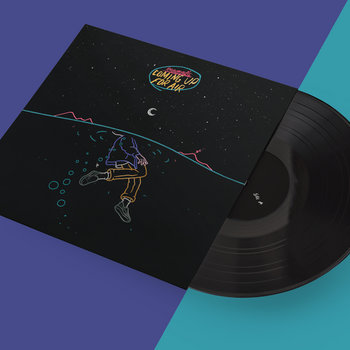 German label Radio Juicy deserves all commendation for their consistency and discernment. If ever you're in dire need of excellent instrumental music from a rising producer, look no further. Their latest discovery is San Jose producer Knowmadic, whose album Coming up for Air is the platonic ideal for a lo-fi beat tape. These beats are not rote math (i.e., fuzzy jazz sample + kick and snare) but seamless and deftly constructed collages of loops, drums, and ambient sounds. The viscous yet slowly swirling melody of "Horizons" evokes a smoky and dimly lit jazz club, the percussion knocking like a dense ice cube against the body of a whiskey glass. Elsewhere, like on "Somehow" and "Can't," Knowmadic wrings every ounce of pain and longing from a few seconds of vocals, chopping them between drums that hit with the force of and finality of the words, "It's over." And, on tracks like "Empty," the plodding rhythm approximates the feeling of figuratively trying walk again, of putting one foot in front of the other as you try to move on your own again.  This is one of the album's greatest strengths: the ability to capture the many forms of melancholy in a few seconds. Play it when you feel like you can't breathe.