BEST BEAT TAPES
The Best Beat Tapes on Bandcamp: November 2021
By Max Bell · December 01, 2021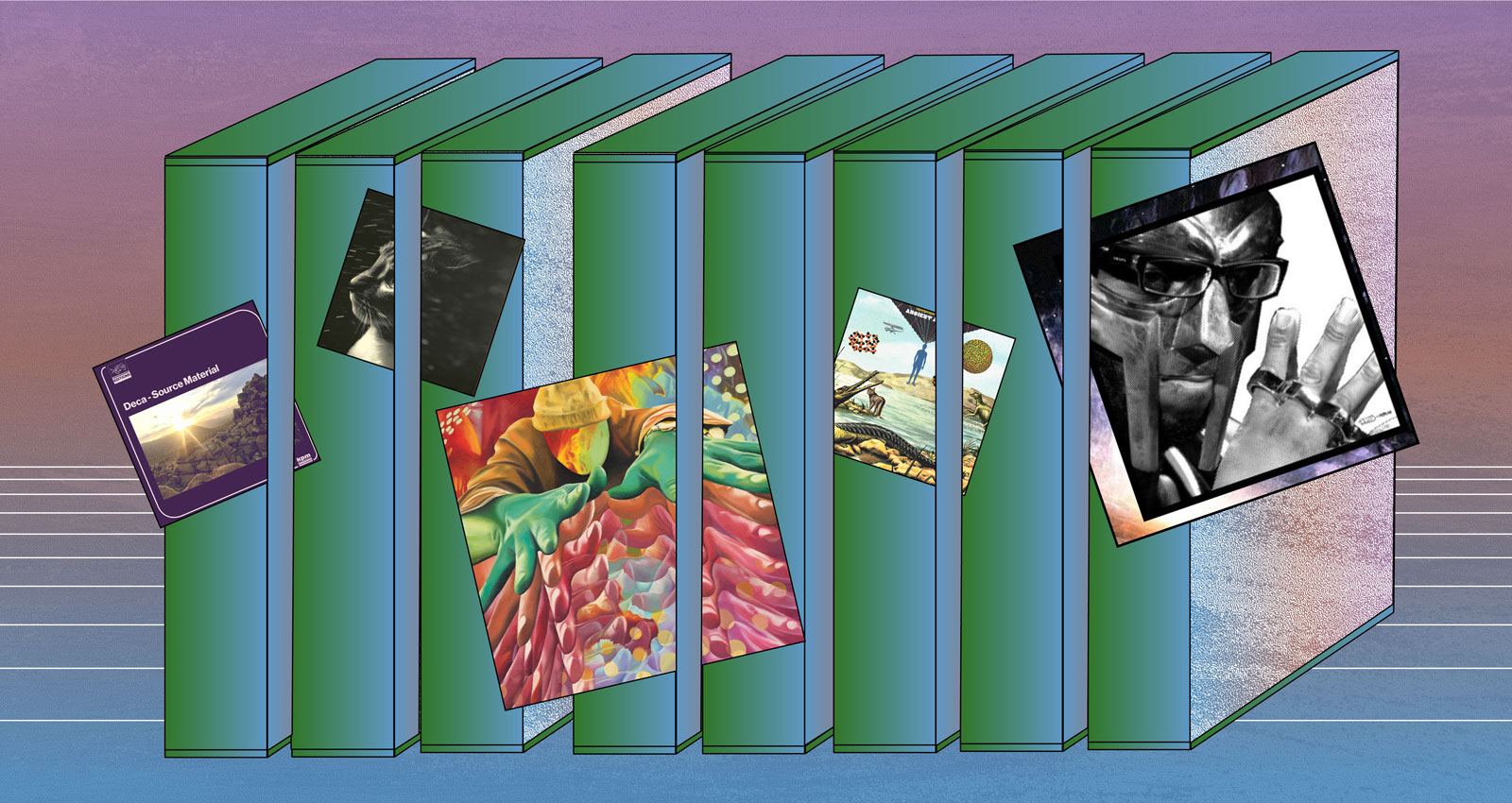 This month's column features a tape of serene yet bumping beats composed in the wake of a hurricane and dedicated to cats; tranquil and meditative boom-bap with samples culled from a renowned library music label; a disjointed yet slamming project from Baltimore, Maryland; a singular and moving tribute to the late MF DOOM; complex and visually evocative beats from a Chicago producer who continually pushes himself and the boundaries of instrumental hip-hop; and the return of a turntable technician and producer from one of the aughts's most revered underground rap duos.
Partly composed while Hurricane Ida ripped through New Orleans, AFKA's Fergus is an aural document of persistence, a testament to the power of art in the face of a devastating ecological disaster. It's also "dedicated to the cat Fergus and all of the other cats that roam New Orleans." Rather than mirror the chaos of the hurricane, Fergus captures necessary serenity in mellow yet bumping beats tinged with both warmth and melancholy. On "sameasalways," AFKA pairs jangling percussion with spectral keys, plosive kicks, and cracking snares. It's the boom-bap score to midnight on vacant bayou blocks. Title track "Fergus" is a slow, creeping beat accented by synths that glint like broken glass under the moonlight and others that sound like plaintive meows. Elsewhere, AFKA drops cavernous drums over serene and soulful jazz ("falafel type beat") and the swirling, atmospheric "ephemeral427." There is an alternate timeline where Fergus doesn't exist, but we don't live there, thankfully.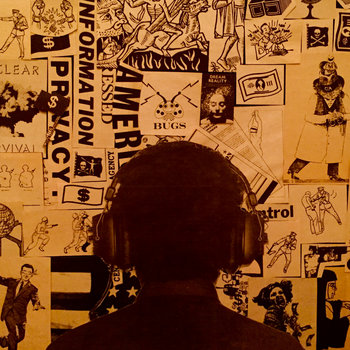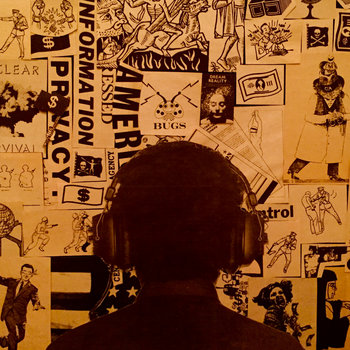 Library music—music made for film, TV, and radio—has long been a vital sample resource. Few library labels have the renown of KPM, whose 70-plus-year catalog has provided samples for Madlib, J Dilla, MF DOOM, and more. Deca's Source Material is the second in Def Pressé's KPM Crate Diggers series, which gives producers full access to KPM's vast archive. The New York-based producer uses the opportunity to craft tranquil and meditative yet hard-hitting boom-bap, beats that float as much as they knock; opener "Sleepwalker" pairs drifting flutes and calming vibraphones with banging, downtempo drums, while "Melee" leavens lush, jazzy noir with dusty woodwinds. Finally, the eerie thump of "Belladonna" and the stomping, electronic funk of closer "Set Course" underscore the infinite sonic possibilities the KPM catalog provides.
By the mid-2000s, Eyedea & Abilities ranked among the most revered acts in underground hip-hop. DJ Abilities complemented his partner's introspective lyrics and intricate, battle-tested delivery with battering drums, unconventional samples, and deft cuts. Two decades after his first album with the late Eyedea, DJ Abilities has released his inaugural solo album, Phonograph Phoenix. Eschewing samples, Abilities utilizes a more kinetic palette on this particular project, built around quaking bass, chest-caving percussion, sweeping synths, and the surgical yet groove-locked scratching you'd expect from a DMC finalist. The resulting sound oscillates between party-rocking and party-ending dystopia. "Worldwide" is an uptempo jam with woozy bass and body-moving percussion. On "Wasteland," however, the bass becomes ominous as crashing percussion falls of brick and plaster from rapidly crumbling buildings. Phonograph Phoenix ends with "Mission," a whirring and thumping electronic thump that splits the difference. It sounds both weary and hopeful, the vocal samples urging you to find purpose even when all seems hopeless.
Enriching as profound themes and overarching narratives may be in the current beat tapes scene, nothing compares to the the simple glory of a neck-snapping instrumentals. See eu-IV's idk, a collection of slamming beats unified only by the fact they illustrate the many talents of one of Baltimore's best producers. With "real4u," eu-IV delivers a staggering but never faltering rhythm, a purposeful and stacked swing over a simultaneously grand and somber instrumental that would sound rigid in less capable hands. "LM" finds him precisely chopping vocals and deploying more jagged drums. He's also capable of punching your heart as well as he punches drum pads. "Revisit" is a mournful, piano-driven requiem with a snare that sounds like thick ice cracking on a lake. Idk is a reminder that beat tapes can be random and unconnected as long as they hit like this.
Merch for this release:
Vinyl LP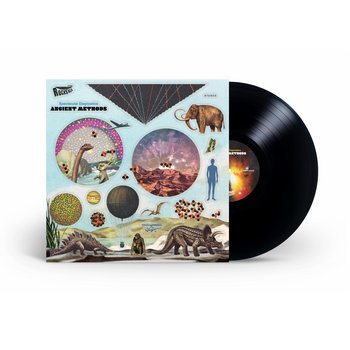 Spectacular Diagnostics pushes the boundaries of instrumental hip-hop while adhering to its foundation: digging for and sampling physical records. On Ancient Methods, the Chicago producer creates the most complex and visually evocative beats of his career, layering pounding drums over loops he's fused so seamlessly that you wonder if they were played live. Bouncing psychedelia somewhere between Khruangbin and Bonobo ("Countdown Clock") precedes a sonic barrage that could be the Bomb Squad's score to a Bollywood space opera ("Behold the Bomb"). Elsewhere, alien boom-bap meets '90s alt-rock ballad ("Crystal Ball Emoji"), answering the question: What would The Crow sound like in space? And on "Wonder Drugs" Spectacular Diagnostics upsets a smooth hotel lounge piano loop with battering ram drums. There are stellar features from Armand Hammer's Billy Woods ("A Gesture of Fearlessness") and Elucid ("Chickenskin"), perhaps two on a shortlist of incisive rappers who push themselves lyrically as far as Spectacular Diagnostics musically.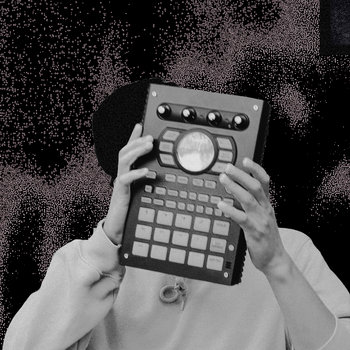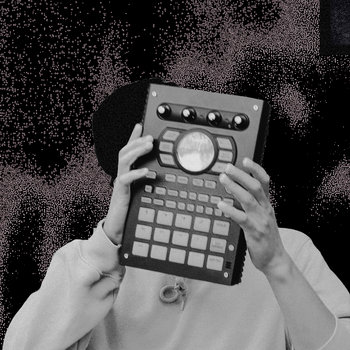 Art can offer a means of working through grief, a chance to heal. Tai.kun composed DOOM… shortly after he learned of MF DOOM's passing, then spent most of 2021 honing each track. The tape isn't full of reworked DOOM samples or Special Herbs karaoke. Instead, the L.A. producer's grief-stricken homage is mainly full of original, rap-rooted productions that he freaks on the SP and intersperses with vocal clips from DOOM, Mos Def praising DOOM, and more. On "ARBITRARY," tai.kun throws punchy kicks hit atop deep, buzzing low-end, and dizzying yet moving violin. "Neverdie///" finds him dropping dry but smacking trap percussion over a Spanish guitar loop while toying with several effects. The sole DOOM sample comes on "consistent! (one beer)," but tai.kun does a deft job of making the infamous Cortex sample his own. There is no better way to honor the late DOOM, who never aped anyone.