BEST BEAT TAPES
The Best Beat Tapes on Bandcamp: June 2021
By Max Bell · July 06, 2021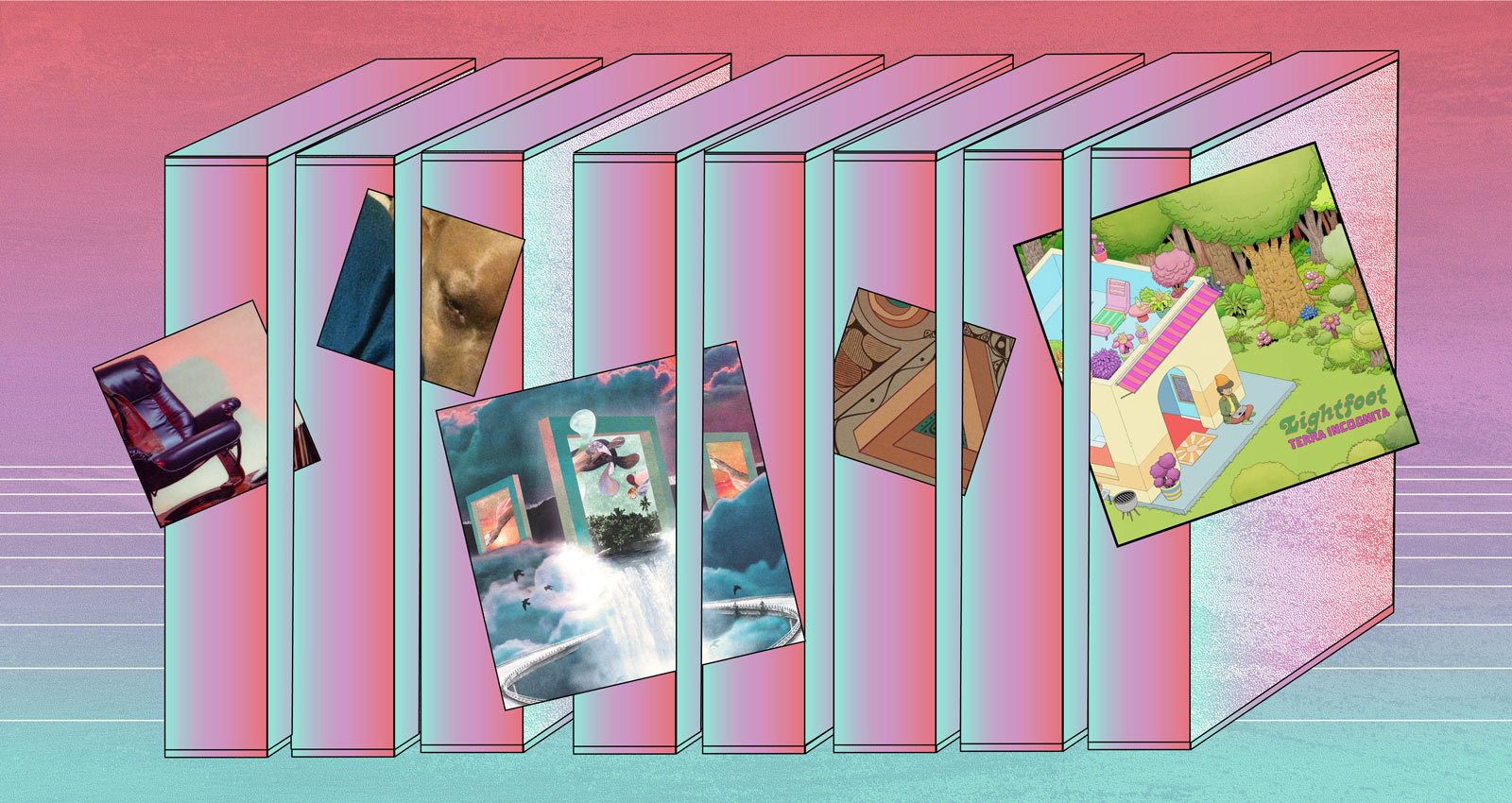 The more closely you follow a musical genre, the more rewarding the endeavor becomes. You get the privilege of hearing established artists expand their sound and the thrill of discovering emerging talent. This month, we have producers from both ends of that spectrum. From the familiar names camp, there's a brilliant new album from an Angeleno beat scene veteran whose catalog dates back to the latter days of Project Blowed, the latest EP from a Florida prodigy turned ever-evolving artist, and a tape from a New Jersey producer with a penchant for the perfect loop. Elsewhere, you'll also find an excellent addition to Street Corner Music's impeccable catalog that's rife with remarkable flips, a breakout record from one of the brightest talents in Boston's beat scene, and a tape of deeply sensual, after-hours beats.
Merch for this release:
, T-Shirt/Apparel, 2 x Vinyl LP, Vinyl LP
Brainorchestra. knows the power of a loop—the few seconds of sound that can create a world. While he was content to let his loops ride on April's My Persona, this month's Message to You finds him chopping those loops with greater regularity while adding more drums and live improvisation to the equation. He dices a vocal sample to bits on "Love the Truth" and you can just picture him hovering over the SP as he creates the hypnotic swing. The quasi-country "Beyond the Mountains" features some of his most deceptive layering, an almost surgical splicing that seems natural. Here twinkling keys cascade into an ominous, twangy bassline that sounds as though it's bouncing the drums between notes. At times, it sounds like someone's hosting a beat battle in a saloon. "The Heat," though, might be his most deftly layered composition. Here gently plucked strings, longing smooth jazz sax, pastel melodies, and softly bumping drums coalesce into a suite primed for sunset vistas from Miami Beach balconies. Listen and you're transported there, suddenly rocking white loafers, a white suit, and dark black shades as you watch the sun melt into the neon horizon and sink behind the surf. Then you're onto the next track; another series of Brainorchestra. loops to lead you to other worlds.
Before Kaelin Ellis composed under his birth name, the Floridian prodigy went by Mr. Mockwell. His ability to mimic the music of his idols ("mock well") foreshadowed the broad yet singular palette he paints with today. Last year's After Thoughts was a collection of layered and jazz-leaning downtempo beats. Remnants, however, is a seamlessly sequenced pivot toward more knocking electronic production: Kaelin Ellis plays Ultra. The EP opens with the rising and falling keys of "UH, UH," which seemingly bridge the gap between projects. From there, Ellis deploys clattering drums and a booming, quasi-tropical swing. It serves as the prelude to the glitch accented, room-warping low-end of "GRIMES," which features an EDM-like vocal and percussive build. On "RICOCHET," Ellis blends a rubbery, ping-ponging bounce and shimmering electronics with the more sedate chords of his previous work, creating a suite where many colors from Ellis' palette converge. The same can be said of closer "GO," a booming, breathing, and rattling beat that briefly gives way to jazz passages that show up elsewhere in his catalog. With each project, Ellis further distances himself from competent mimicry and steps closer to inspired artistry.
Merch for this release:
Vinyl LP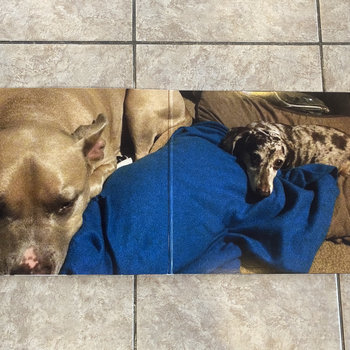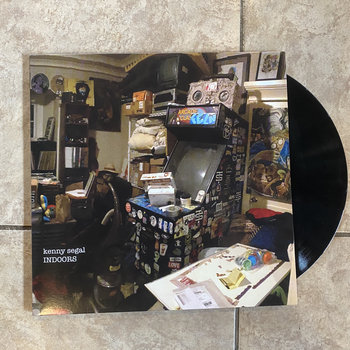 Kenny Segal's catalog is progressive yet nostalgic. His four-volume Kenstrumentals series and 2018's happy little trees bump with warm, analog, and electronic hybrids of hip-hop, jazz, and more, expanding the boundaries of beat music yet retaining an unmistakable wistfulness. INDOORS, Segal's sophomore album, finds the L.A. producer exploring his musical past while venturing into new aural space, creating congruity between incongruous sounds and genres.
An avid rave-goer in the '90s who DJed drum & bass, Segal pairs the genre's blistering breaks with ethereal chords on "limited daps." The end result sounds like Boards of Canada on ecstasy. With "oskmdtb," Segal hews closer to the hip-hop that emanated from L.A. open mic workshop Project Blowed, which was both informed by and contributed to Segals' beats in the mid-2000s (i.e., Ken Can Cook). His arrangement of neo-boom-bap, an undulating bassline, and smatterings of free jazz sound tailored for Myka 9 or Busdriver, impossibly dexterous Blowedians capable of keeping time and finding new pockets of rhythm. Elsewhere, though, Segal revisits his more recent past. Both "the great outdoors" and "limbic friction" harken back to "big decisions" and "black gesso" of happy little trees. All four tracks are brilliant combinations of footwork and forlorn jazz. Instead of sounding clumsy, Segal makes the dissonance work. On "the great outdoors" especially, the forceful and blistering percussion somehow seems the perfect complement to the slow, somber horns. This is the sound of DJ Rashad on Blue Note, a pairing that straddles eras and one only Segal could've conceived.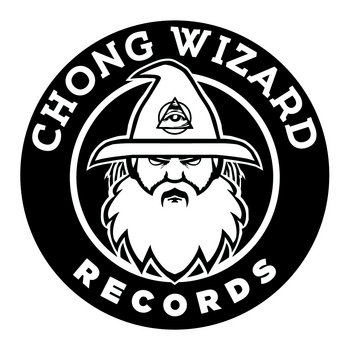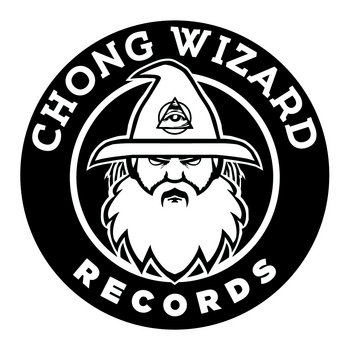 Merch for this release:
Vinyl LP, Cassette, Compact Disc (CD), T-Shirt/Apparel, Poster/Print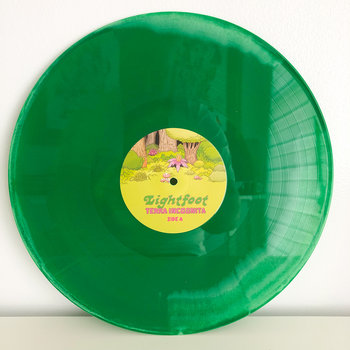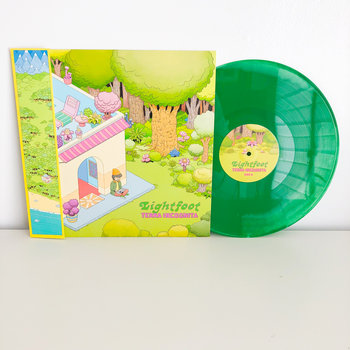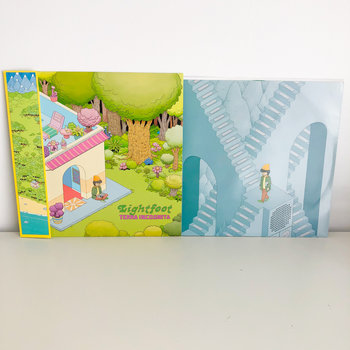 Boston has become a fertile ground for producorial talent. You can point to producers like Rah Zen and wowflower (now residing in Brooklyn), the beat scene that coalesced around bi-monthly beat night Nightworks, or labels like Union Sound and City Yard Music. If you've kept tabs on the Boston beat scene, you've likely heard Lightfoot's name or work (e.g., his contribution to Nightworks compilation The Beat Will Always Save Us Vol. 1).
Lightfoot's latest project, Terra Incognita, is one of the most accomplished projects to emerge from that scene. These are lush, electronic, and sometimes R&B-leaning beats that knock while awash in analog synths, organic textures, and waves of varying emotion. On "Room 4 2," the drums have an off-kilter, unrestricted swing, landing around passionate smooth jazz saxophone and warped yet plaintive vocal samples. The beat seemingly approximates the dizzying feeling of a hotel rendezvous. "Overboard," "All Cap Size," and "Better Off Alone," however, are more melancholy affairs. "All Cap Size" in particular sounds like the dissolution of a relationship, the swirling amalgam of organic sounds, trudging drums, and reverberating, half-heard voices the sonic equivalent of trying to sort through what went awry while getting through the day. But there are brighter tracks like the jangling "Crash Pad" or the soulful yet slamming "Lemon Tree." Ultimately, Terra Incognita does a remarkable job of juggling joy and pain, the electronic and the organic. Look out for Boston and Lightfoot.
Mr. stee's moments in time opens with a deep baritone voice delivering a seductive monologue. It's a fitting prologue for the sensual, thumping amalgams of funk, R&B, soul, and hip-hop that follow. These are after-hours beats, instrumentals made to be played from dusk until dawn. "Kundalini linguine" is breezy oceanside funk, a deep groove made for PCH cruises and creamsicle sunsets. "Surrealist neo-noir" coasts in the same lane, perhaps the song you play during post-drive cocktails. The resonant bassline lays a bed for stee's brilliant interplay of saxophone and funky, quasi-blues guitar. "Island of rain," however, is a deft blend of boom-bap and gleaming soul. Closer "oh to be young and in love" is one of the best beats on the album: a glinting, warm, and syrupy beat that plays like a souldie echoing from the speakers of a bar on a moonlit beach. Each track on moments in time scores a different romantic scene with the right amount of playfulness and lust.
House Shoes, the Detroit-bred DJ/producer and Street Corner Music (SCM) founder, has a seemingly infallible ear for beats. You can point to the many years he played Dilla in Detroit clubs, but the SCM catalog offers more contemporary and consistent evidence of his curatorial genius. Since its 2013 inception, the label has been first (or at least very early) to release projects from a coterie of beat music's most reverent yet radical producers, producers like TUAMIE, Stro Elliot, Swarvy, and Juicy the Emissary, all of whom innovate within and push the boundaries of established forms. Oakland's sndtrak is now a rightful member of that group, a producer whose work provokes the same questions as that of his predecessors: "Where have you been? Why am I just hearing your music now?"
And Then There Was Light offers an expansive introduction to sndtrak's equally unbelievable ear, with thunderous and dynamic drumming, and distinctive flips. (You can see some of the remarkable flips not on this record here, here, or here.) On "Twilight," sndtrak boldly samples the Twilight Zone theme, disassembling and restitching pieces of the original as he drops jagged yet slamming drums. "Ryders" follows a similar construction but produce entirely different results, leading with a Nickelodeon cartoon theme song before descending into a grinding, rock stomp accentuated with gospel organ. Like the best beats on the album, these two are unified by sndtrak's propensity for drums that hit harder than One-Punch Man. Outside of purposefully obvious flips, sndtrak filters R&B ("Ohyeah," "Downs"), modern funk ("Slippin"), more gospel ("Children"), tranquil world music ("Twinkle"), and more genres through his kaleidoscopic lens. No two retread drum patterns or chops. And Then There Was Light is, to put it plainly, one of the best beat tapes of the year. It signals the arrival of another generational talent on SCM, and in beat music writ large.