BEST BEAT TAPES
The Best Beat Tapes on Bandcamp: June 2020
By Max Bell · July 10, 2020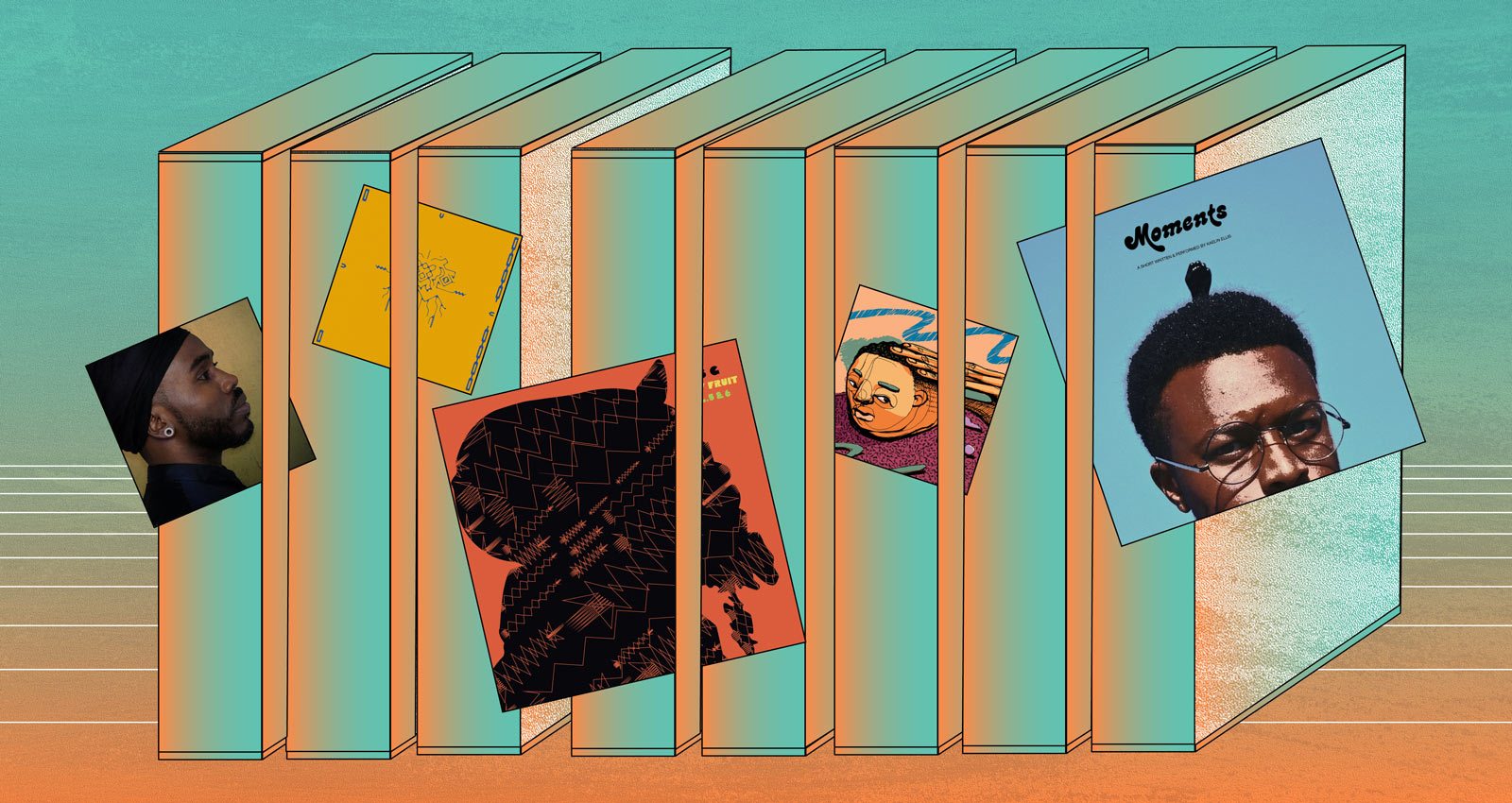 Each month, this column attempts to include a wide spectrum of beat music. One again, June's selection run the gamut of beat innovation: a posthumous double album of banging Afrofuturist beats from a legend of the LA beat scene; a compilation from an Oakland beat monthly that documents the sonic innovations of their community; a tape of banging, dreamlike suites; and more. Each project finds new ways to fuse and reimagine old sounds, making them testament to beat music's inexhaustible range and endless progression.
Florida producer Kaelin Ellis deserves broader recognition. In May, he went Twitter viral when Lupe Fiasco ripped and rapped over one of his beats, but the 23-year-old has been releasing increasingly excellent music since at least 2011. Once a member of the online producer collective Loaflab, he's collaborated with more widely-recognized peers like Kaytranada and Sango for years. Under his original moniker, Mr. Mockwell, he channeled the L.A. beat scene's glitchy, spaced-out, and low-end heavy aesthetic on releases like 2012's  BeatJawnsEP. (Last year, he released the live, jazz-leaning It All Ends, a record with instrumentation reminiscent of Flying Lotus and Thundercat)
Moments is Ellis's most singular artistic statement to date, an album that bridges the divide between early beats and It All Ends. Playing every instrument, Ellis seamlessly blends and jumps between soul, R&B, hip-hop, electronic, and dance music. "Justice" plays like a B-side to D'Angelo's Voodoo, the concussive and slightly off-kilter drumming complemented by the funk of the resonant bassline and warm, soulful guitar. Later, on "Soul Power," Ellis splits the difference between soul and jazz with deft interplay between organ and piano. "White Walls," the track Fiasco rapped over, remains a standout: here, eerie keys reminiscent of the The Twilight Zone give way to a slow, knocking suite that refuses to fit nearly into jazz or R&B territory. If Ellis continues in the vein of Moments, a crossover seems imminent.
Knxwledge.
Koko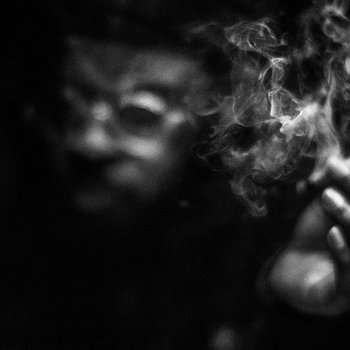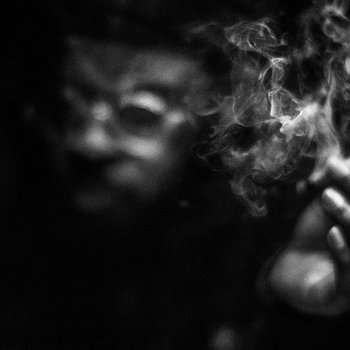 Knxwledge refuses to rest. "Prolific" always feels like an insufficient adjective for his triple-digit discography, but that descriptor is especially lacking this year. Following March's 1988, he dropped two remix projects: VGM's​.​PRT_1 and Musiq​.​PRT_2. This month, he also digitally released Koko and 10,000 Proof, which were initially available only in the 1988 "Knx Box" set.
Koko is the shortest project of those mentioned above, but it's one of the best. On this EP, billed as a companion to 1988, Knxwledge again adds subtle permutations to his deft, minimalist flips of soul, R&B, funk, and more. On opener "lateonyarent," Knxwledge crafts a knocking beat that's sensuous and regal, string-centric soul that calls to mind Isaac Hayes á la "The Look of Love." "Whynot" is a fusion of downtempo modern funk and trap, all resonant basslines and spaceship synths encircling quaking 808s and skittering snares. But it's on "tendrly" where Knxwledge locks into the groove at the core of his best beats—he lets the loop breathe, fills negative space with drums that accentuate rather than dominate, and adds layers of instruments at precisely the right moment. No matter how many projects Knxwledge drops, his beats never gets old.
Nothing_Neue
Amani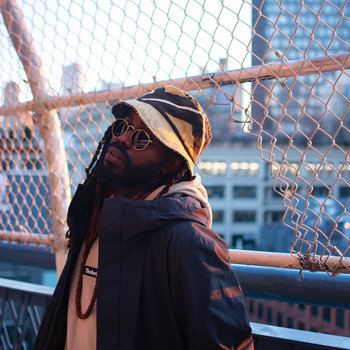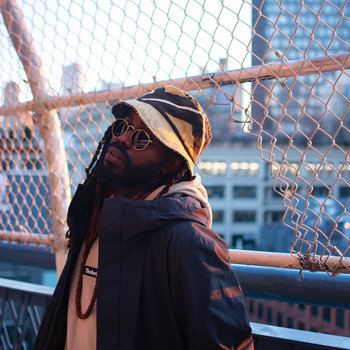 Merch for this release:
Compact Disc (CD)
New York producer Nothing_Neue planned to release his latest project, Amani, via Dust Collectors Records. However, after learning that the label forged a donation to the Minnesota Freedom Fund, he decided to release the album independently. This sad series of events is a microcosm of larger sociopolitical issues in the beat community and warrants further discussion, but the focus here is Amani. It's an assured, remarkably cohesive record that never needed a cosign.
Amani is a record made for spaces that double as a club and lounge. This is cosmopolitan bounce, the same vibe as music from Beat Cinema's Wave Groove but with a distinctive spin. Hip-hop, dance music, electronic, R&B: Nothing_Neue weds them all. His drums slam harder than gym locker doors, the patterns layered and dynamic. But the tempo of the drums, the sound of the deep, reverberating synths, and those synths that glint like candy paint in the sun, evoke the laidback warmth of neo-soul. At times—like on the bumping "Bloom," the key-heavy "Sent Down," or the blipping and squeaking thump of "Changes"—Amani plays like someone freaking early Badu for the beat-inclined. But there's also the propulsive, sax-accented jazz of "The Truth." Regardless of where he pulls from, Nothing_Neue ties every sonic thread together.
Omari Jazz's gorgeous, immersive album invites the listener to wander through a continually evolving dreamscape, one that feels both surreal and rooted in the natural world. These songs are the aural equivalent of watching a shooting star fall through the vastness of the dark, yet shimmering cosmos: every subtly-bumping beat simultaneously delicate and majestic. The title track balances the serene strings of the harp with soft, but driving, drums. Throughout, a woman exhales syllables as much as she sings them; her voice is the sound of healing through the intake and exhale of breath. Later, on highlights like "Kindling" and "Dream Matter," Jazz deploys concussive drums that pull the listener out of drifting reverie and back to earth. By staggering the drums for maximum impact, as well as optimized ambience, he's able to keep the serene, atmospheric instrumentation grounded just enough to keep its hazy momentum going. One doesn't listen to Dream Child so much as you surrender to its sustained spell, making it one of the most immersive beat tapes in recent memory.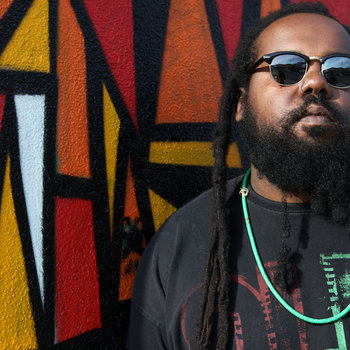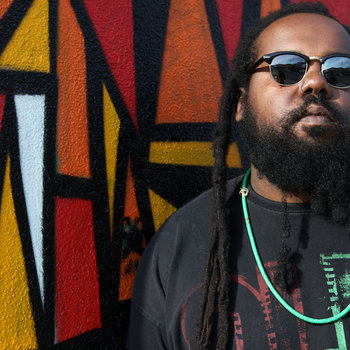 Merch for this release:
2 x Vinyl LP, Cassette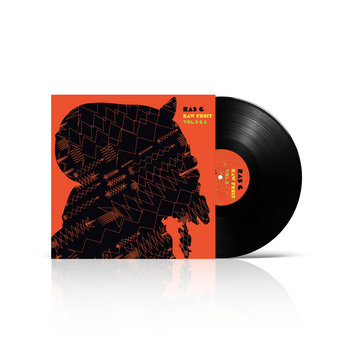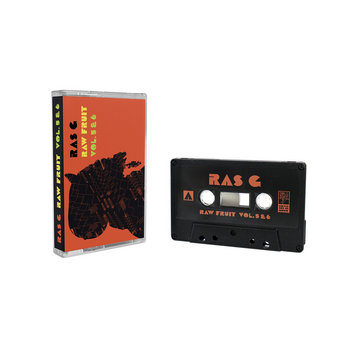 On July 29th, 2019, the late Ras G left Los Angeles and our planet. But there's no doubt in my mind that he's returned to another galaxy receptive to his "ghetto sci-fi" sound. He pushed past the red on every mixing board, tracing the coordinates between rap, reggae/dub, Afrofuturist jazz, electronic music, and more with every live set. Albums like Brotha from Anotha Planet and Back on the Planet cemented his inter-genre sonic constellation while he pushed still deeper into the cosmos. Live and on record, though, Ras G's first love was clearly rap. No projects epitomized this better than the beat tape series he dubbed Raw Fruit. Listening to any volume is like transporting to his studio, the Spacebase. Surrounded by samplers and Sun-Ra records, Ras G loops samples of varying fidelity, pounding out drum patterns with his ring-gilded fingers. These are blunted freestyle beats made for the blunted—the "spirit controlling the flesh," as Ras G once said. Before he passed, he finished Raw Fruit 5 & 6, which is arguably the best of the series.
Raw Fruit 5 & 6 is a continuation of the sound he revisited on previous iterations: boom-bap simultaneously from Leimert Park and a galaxy far, far away. Ras G opens with "De La Soul," a beat with drums that land hard enough to register on the Richter scale. He deftly chops and pitches a vocal chant between laser gun blips, sirens, and "Ohhh Rasss!" drops. "Hump Day" finds him reinterpreting The Heatmakerz, adding jangling percussion to chipmunk soul. As the tape progresses, some tracks feature softer, more minimal drums. For instance, Ras G chops loops with hypnotic intent on the bluesy "Dirty Cutlass" and the plinking, piano-driven "There Are…" But the record ends with the grand and ethereal "Nah I'm Straight," where the percussion sounds like it was sourced from asteroid collisions. It is both the score for a departure and a return.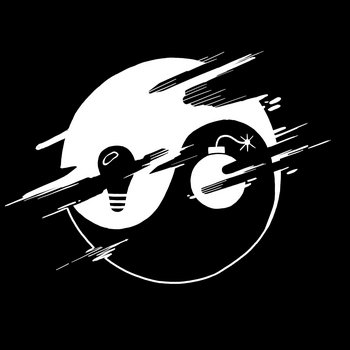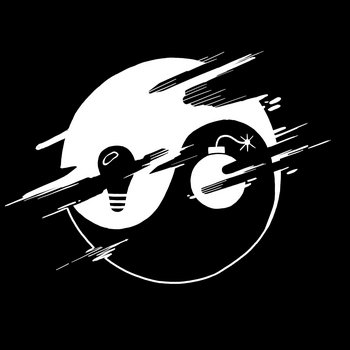 Beat music is inherently expansive. An anti-genre rooted in hip-hop and electronic music, it subsumes and alchemizes jazz, R&B, psychedelia, and more. Low End Theory (LET)—the famed Los Angeles weekly that spawned the city's beat scene and fostered talents like Flying Lotus and Tokimonsta—laid the blueprint for beat nights where tangential genres coexist and fuse to form new hybrids. LET-inspired beat nights have popped up in cities like Boston and Chicago of late, but Smart Bomb planted a flag for Oakland, CA's beat community back in 2013. Before the COVID-19 pandemic, the monthly was a fixture in the city's vibrant live music scene, championing local talent while booking L.A. forebears like Dibia$e and rising acts such as modern neo-soul duo B. Cool-Aid.
For those who missed Smart Bomb in the last seven years, Water for the Town v. 2 doubles as a soundtrack of sorts, chronicling the evolution of beat music in Oakland and beyond. Heru's "My Psyche" galvanizes samba into boom-bap, its thumping drums accented by warm acoustic guitar and feathery vocals. "Back Then" by 4D and rayneck's "Town Heat" put distinctive spins on blistering footwork/juke, the former pulling vocals from Houston rap and the latter from the Bay. And SMARTBOMB alum and L.A. beat scene stalwart Linafornia delivers warped, deftly chopped house on "Wake Up!"
Arguably the most definitive example of the hybrid sound associated with SMARTBOMB, though, is Secret Sidewalk's "Earth," which splices doom rock with dub-tinged jazz—think early Sabbath played by BadBadNotGood acolytes, with patches reworked by Lee Scratch Perry. It's not beat music in the most traditional sense, but it wouldn't exist in the same way without it. When it's safe to reopen, hopefully SMARTBOMB will return—truly, they are shaping the future of Bay Area music in the beat community and beyond.